Simple and easy diy storage ideas that will help you organize your entire home. If you're struggling with organizing your home, this list might be all you need.
Looking for organizing and diy storage tips that are easy to implement? This post may help! These are some of my favorite organizing and diy storage ideas I have implemented and use in my home. These will help declutter your kitchen, living room, bedroom & bathroom. Diy storage projects that make life easier are definitely some of my favorites!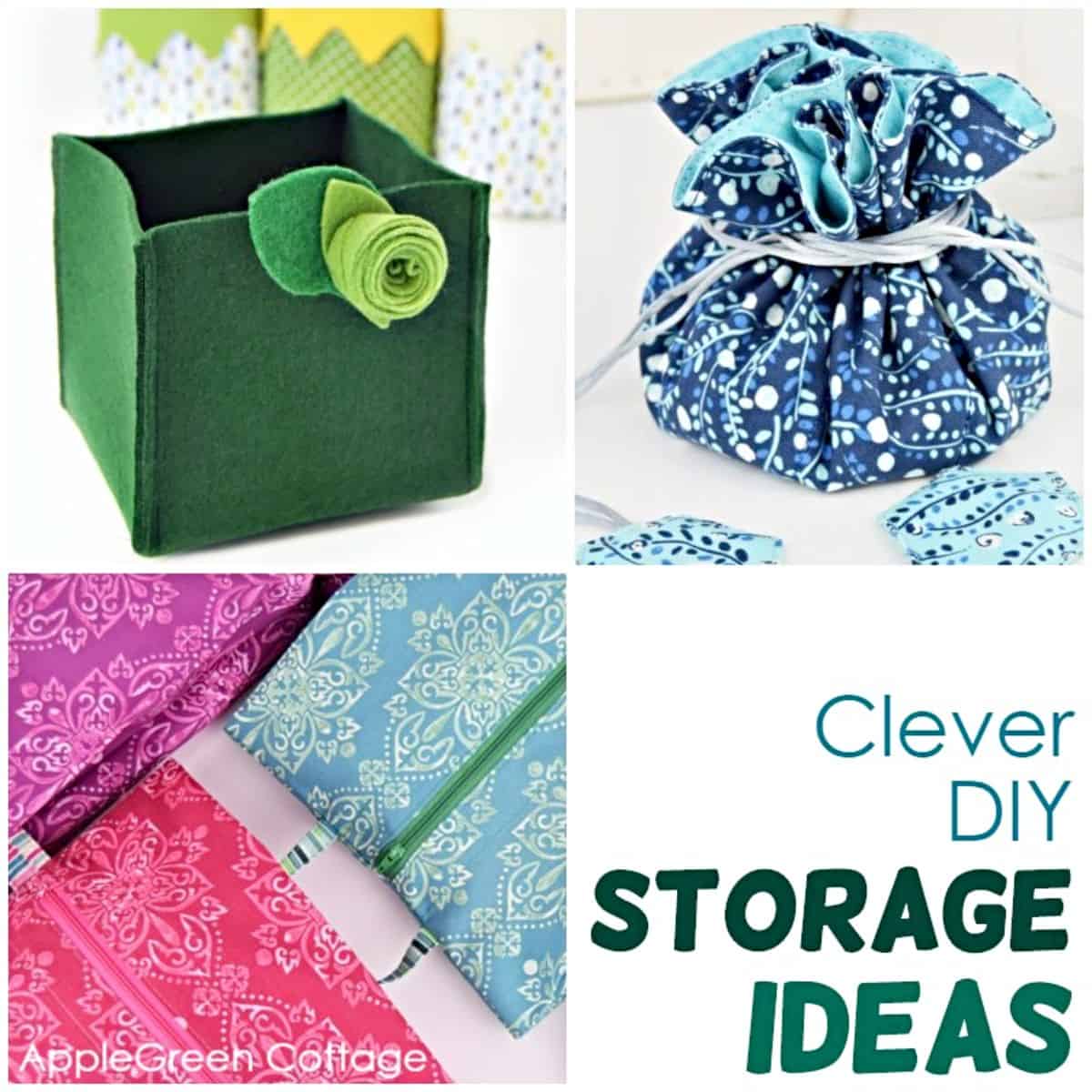 Diy Storage Ideas
First off, I'd like to show you diy storage ideas that won't force you to go out and buy a bunch of fancy bins. Nope! It's good to use what you have in your house. Felt, fabric? Make tons of diy storage cubes. Cereal boxes? Wrapping paper? Cardboard package from your last grocery shopping? You can absolutely use those too - part of my list has diy cardboard ideas. Even if you don't feel like you have anything, think twice and search through ideas: upcycling brings you a long way, easy and free! Fabric hoarder (like me)? I've got you covered- scroll down for a gazillion of my diy storage sewing patterns.
Whatever you use, getting your home organized in a pretty way definitely does not have to be expensive.
No time to organize the entire home now? Check out how to store fabric only - our readers find this post about fabric storage organization super helpful!
So let's start exploring! First, this pretty little basket - spoiler alert: free pattern!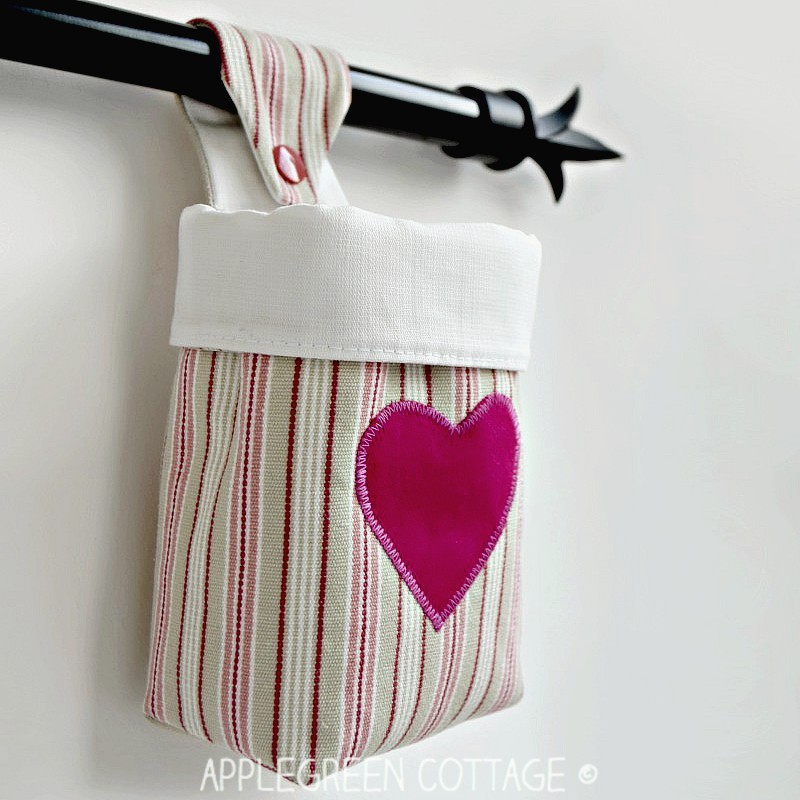 You can make a gazillion of these, and use them all around the house. The result? Super cute and efficient storage space for all the small items that usually clutter up your desk, craft room or kitchen counter. Make sure to get the free pattern, but first see how to make one: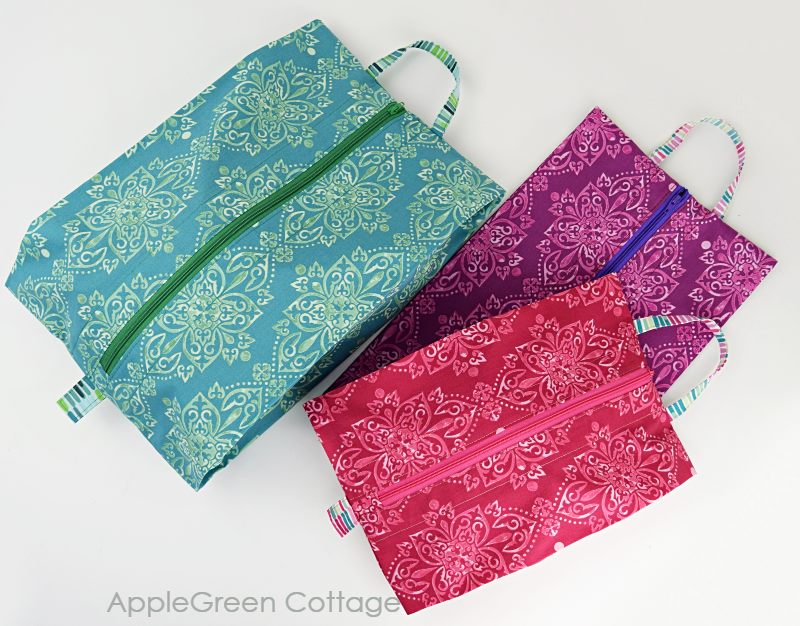 Do you love hanging storage but you need a closure? These zipper bags come with a free template, a beginner-friendly how-to - and in 3 sizes - for all your needs. Also, perfect as diy shoe storage bags.
These are part of our new SewPretty HOME series, check it out: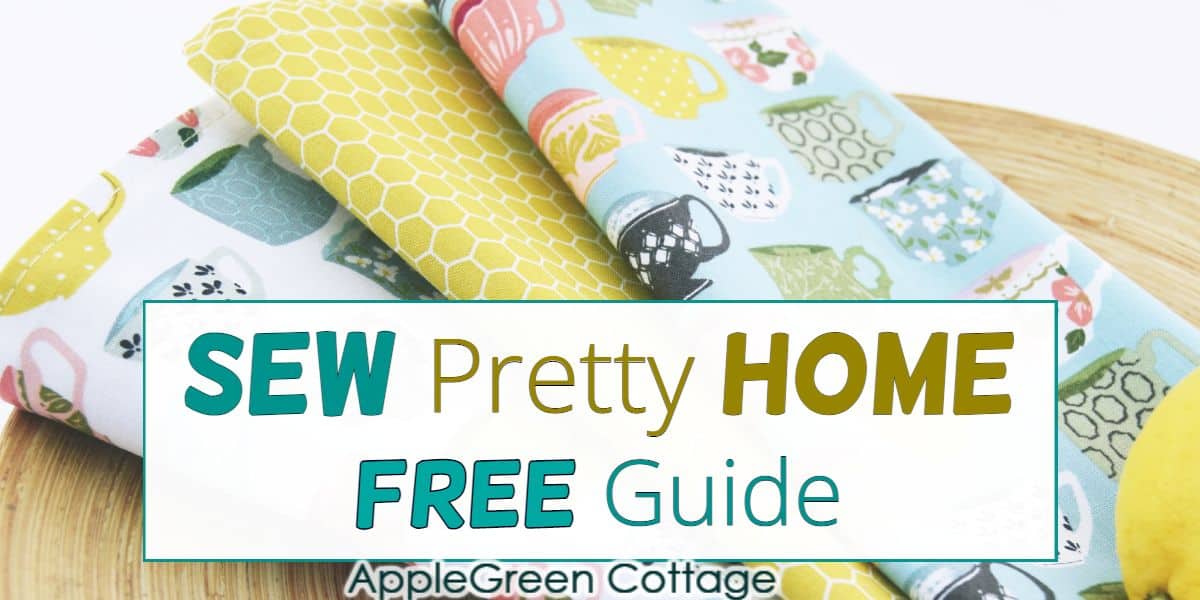 Join the FREE 7-part email course and make 6 beautiful items for your home! You'll love it!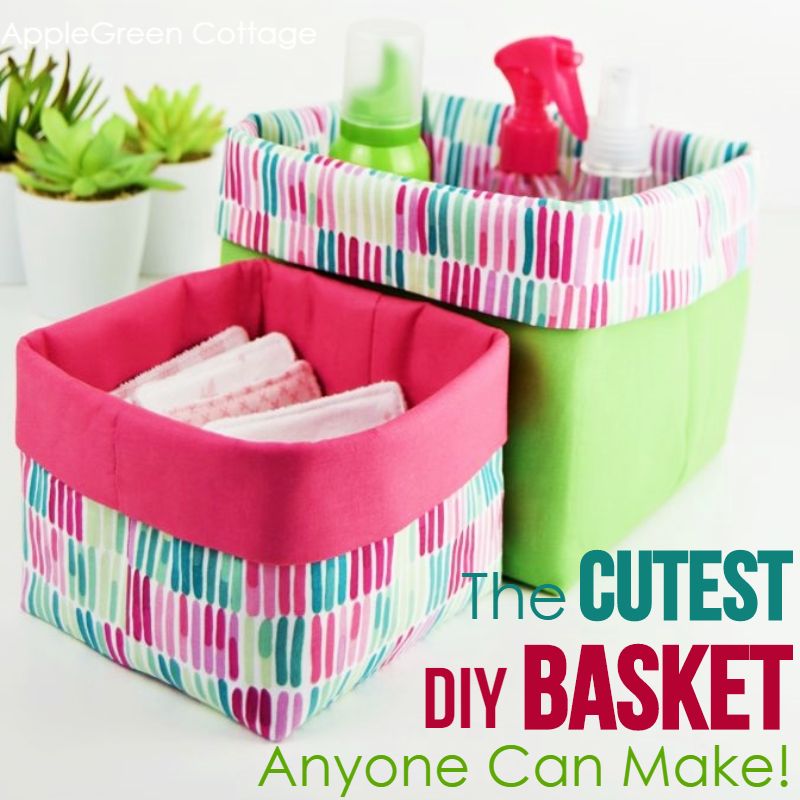 Over-the-top cuteness! Get the free measurements and the basket sewing video plus instructions and tons of helpful basket sewing tips here at AppleGreen Cottage.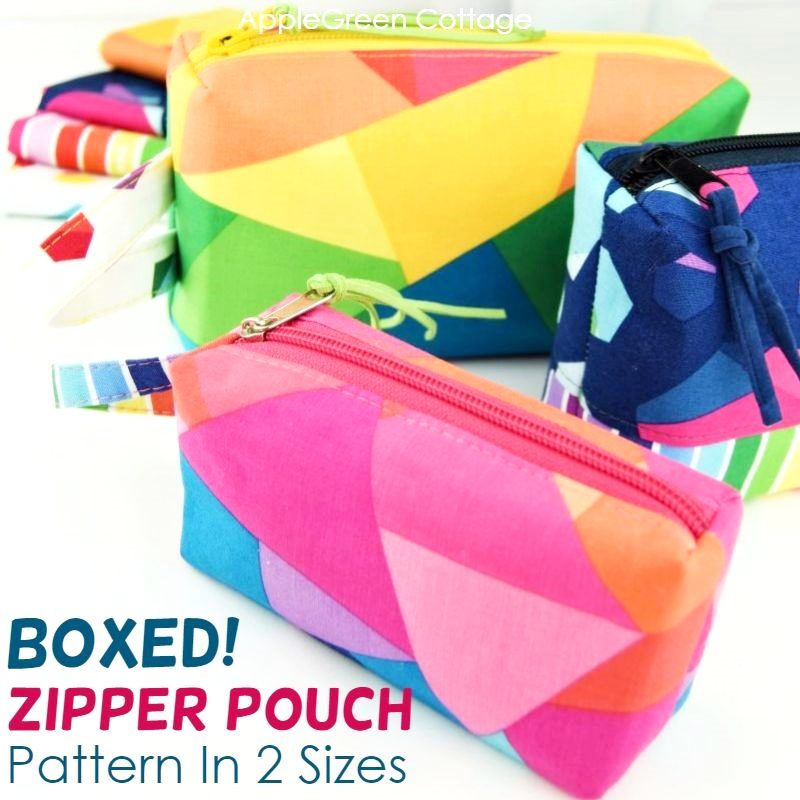 This is if you need something boxy, but with a zipper: my latest boxy zipper pouch the free pattern comes in 2 sizes, and a smart sewing technique. And it always turns out stunning, beautiful and it's so practical! Get your free pattern HERE.
CUTE SMALL ZIPPIE FOR MAKEUP, Pencils or SEWING NOTIONS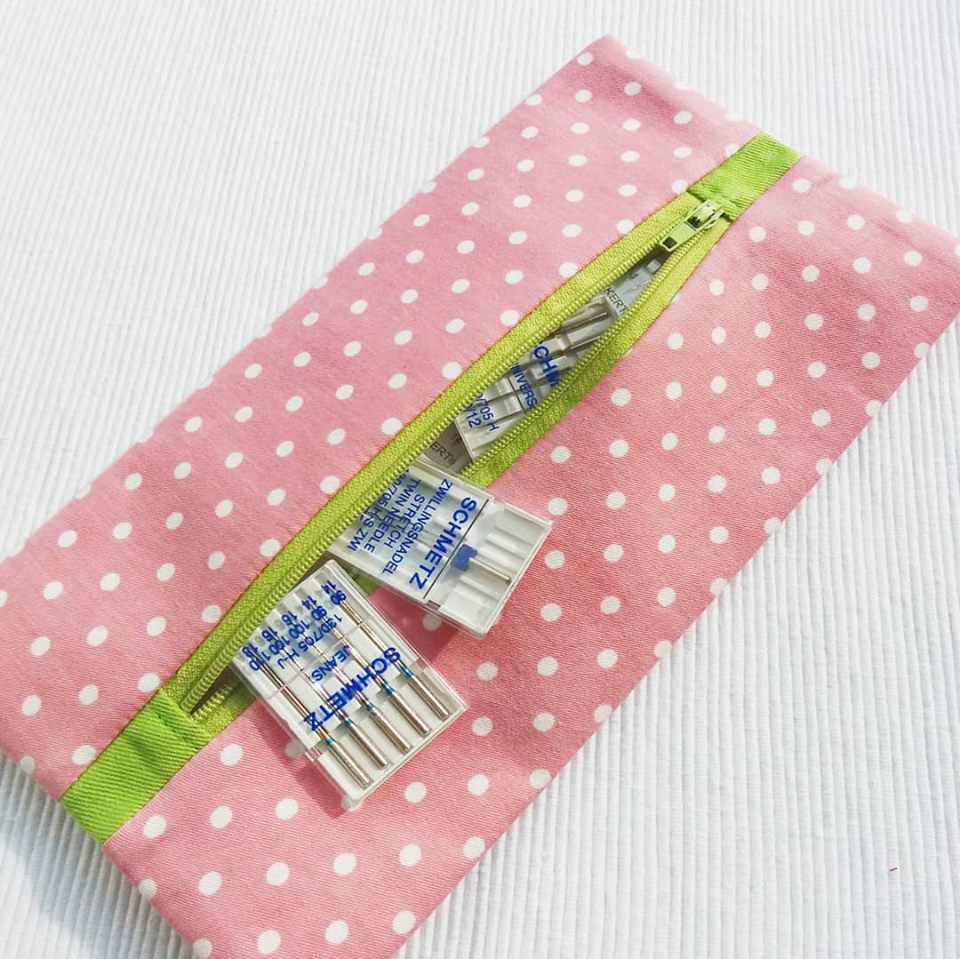 Are the above 3 size not enough and you'd need a smaller one? No problem, here it is: store all your pencils, notions or anything small in these easy and cute zippies. Make sure you make a few for yourself, they are irresistibly cute!
But first, check out this video to see how easy they are to make:
And just in case you have never enough of pretty zipper pouches, this is one more I've sewn recently, a curved-bottom zipper pouch in polka dot fabric.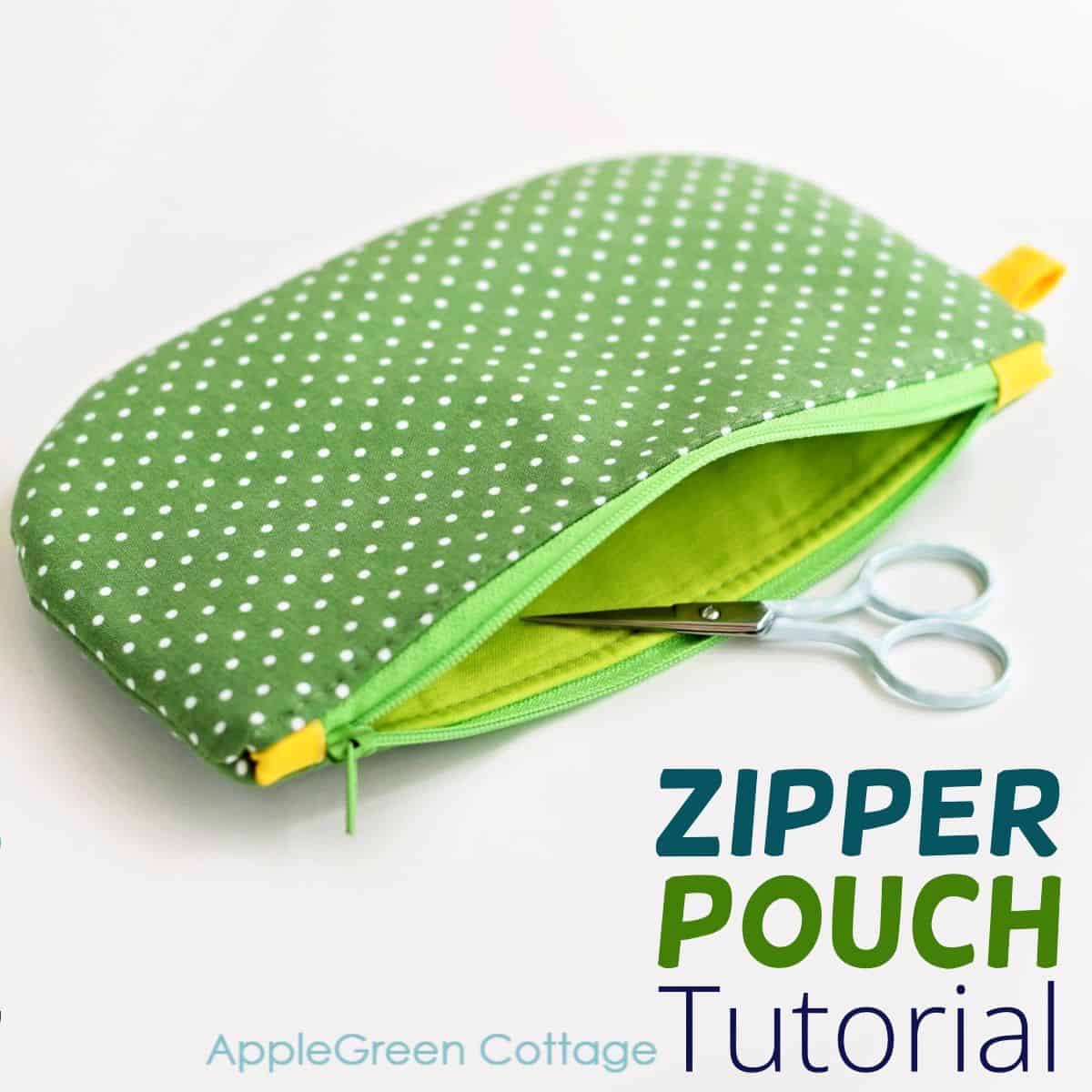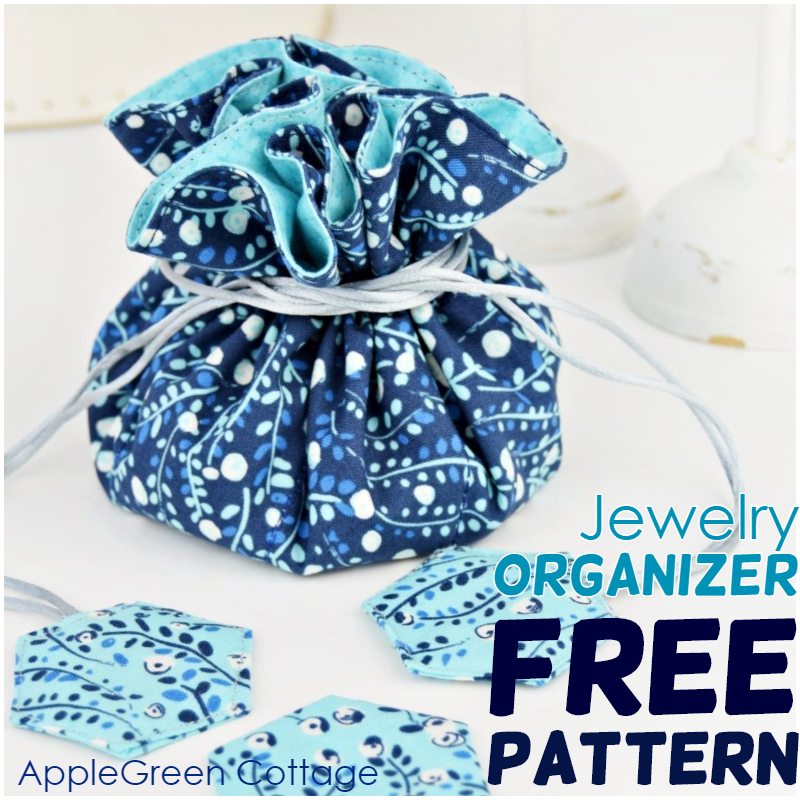 Need a good space to organize and store your necklaces, bracelets, and earrings? Look no more, this is your new best portable jewelry storage - all in diy style!
Upcycled diy hanging organizer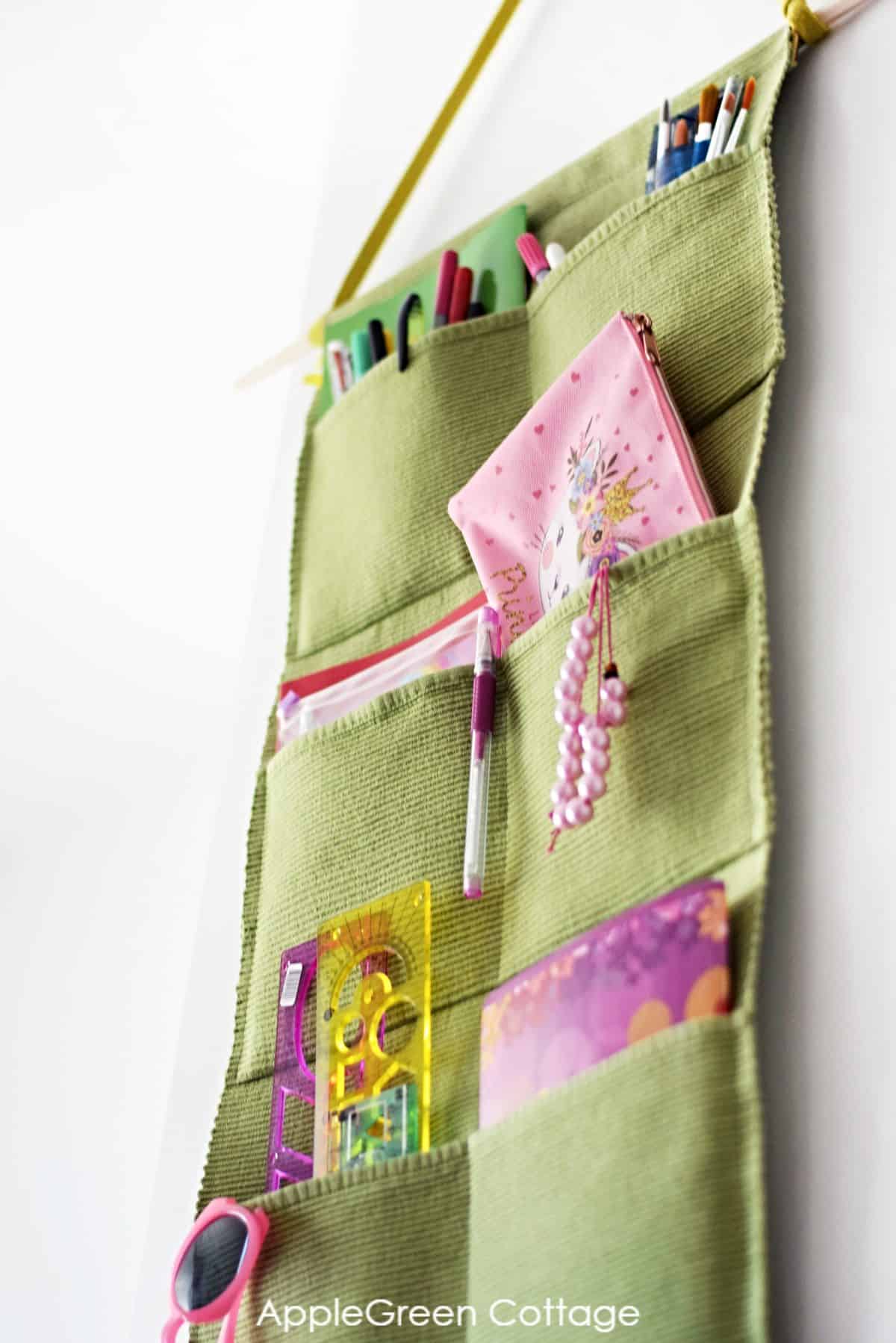 Turn your used placemats into a diy organizer to hang on the door or on the wall - make a cool diy wall organizer with just 4 seams!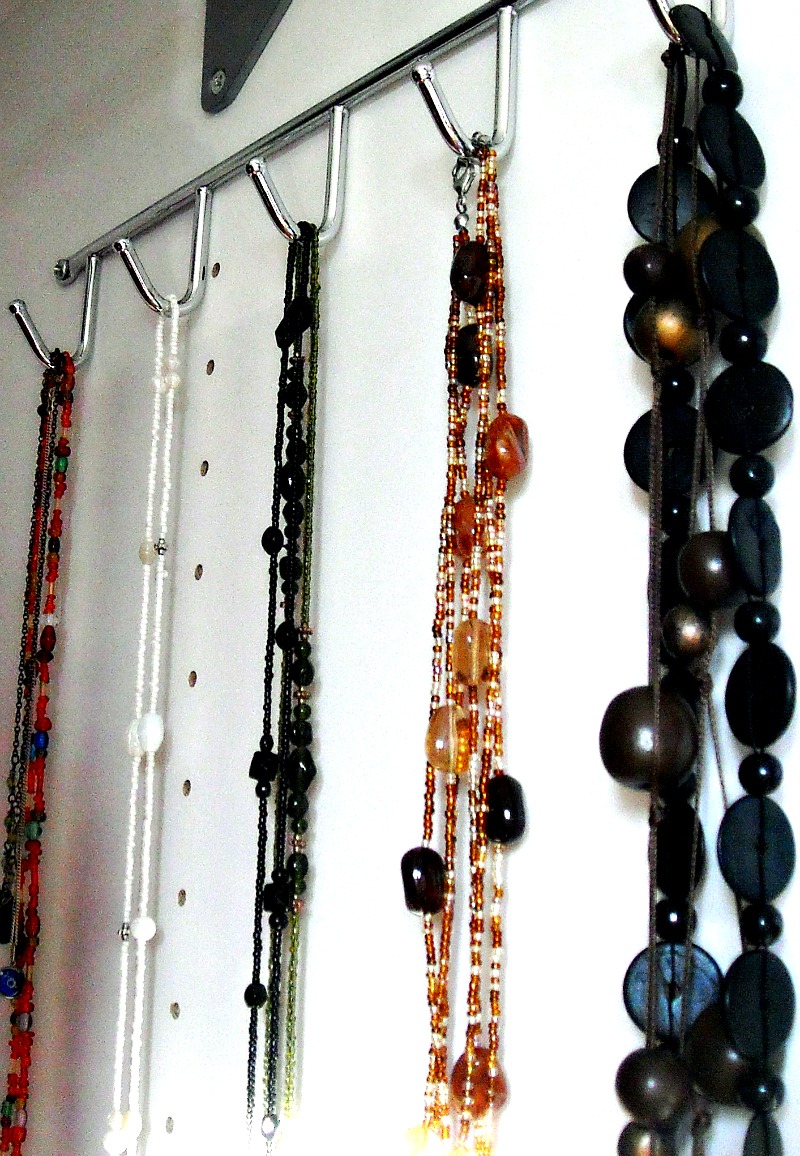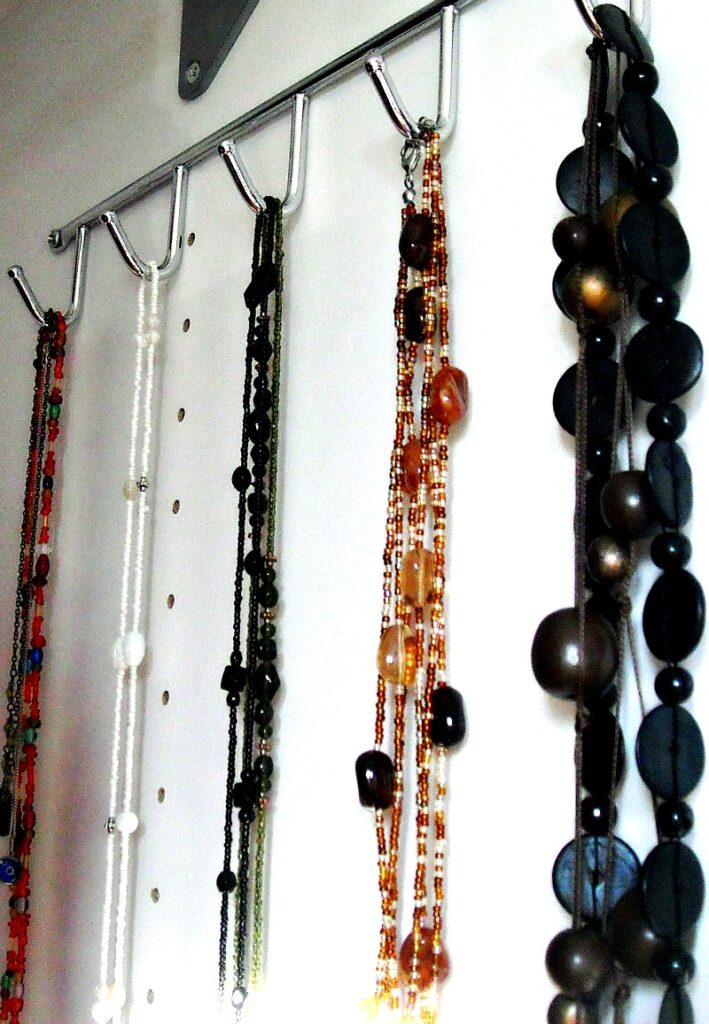 No more tangled mess in your drawer - bring your necklaces to a whole new level - no simpler solution than this one - check it out HERE.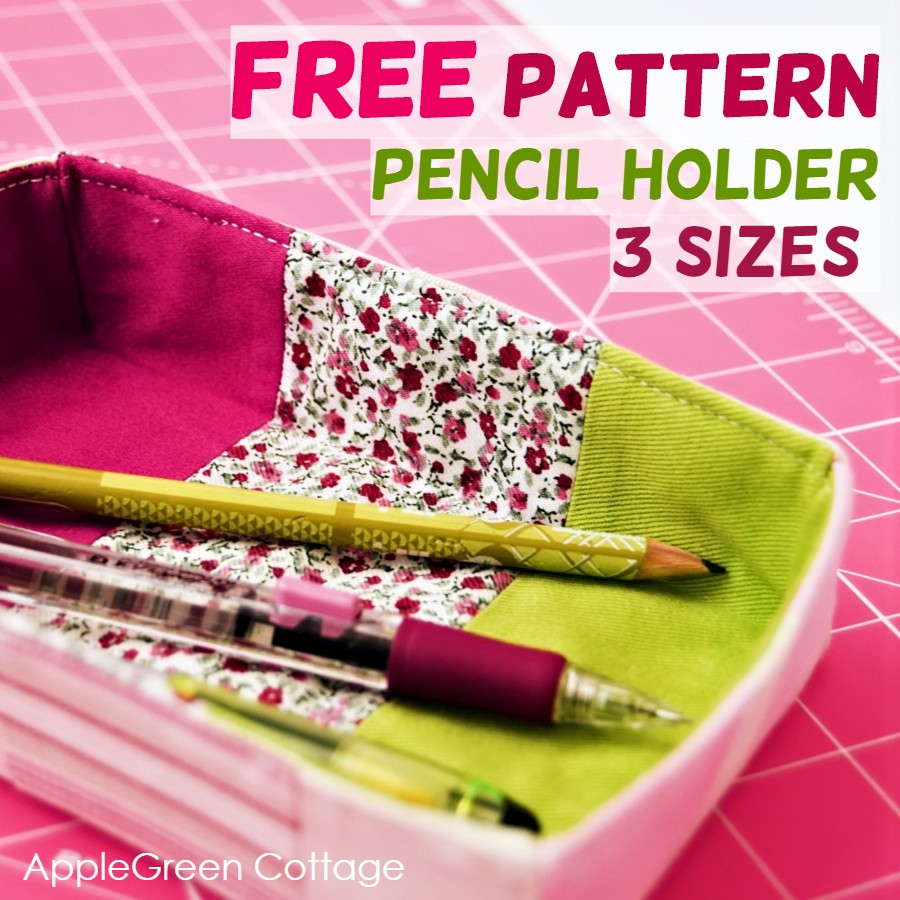 Use this diy tray pattern in 3 sizes to organize your desk, your sewing supplies, makeup, and even the kitchen! Make a lot of them and arrange them in your drawer - you've got a colorful diy drawer organizing system! Here's how to sew a gazillion of them:
Maximize your drawer storage with drawer organizers. Prefer to make your own? Easy!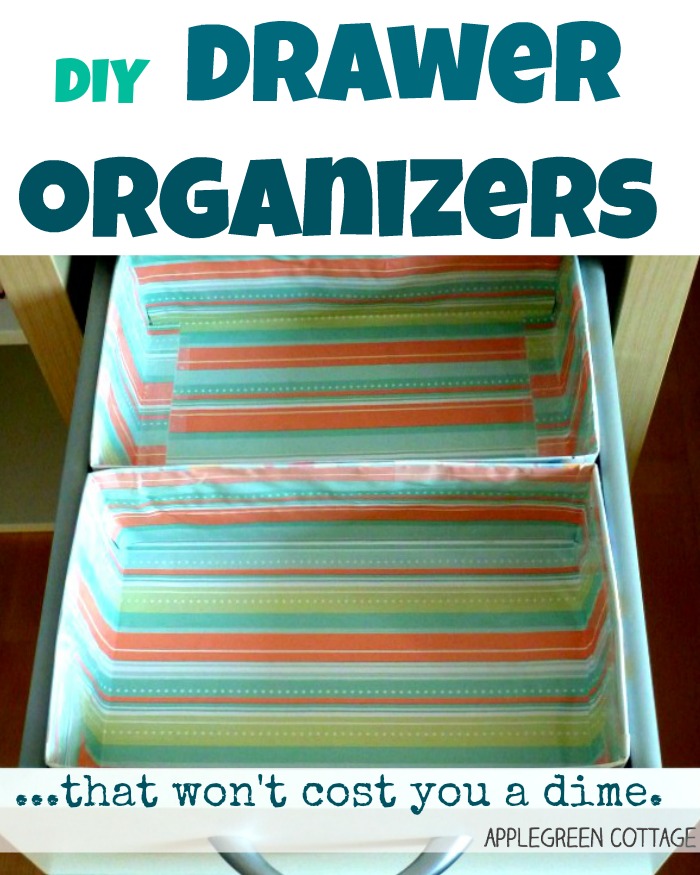 If you think a zero-cost diy drawer organizer is something you could use, have a look. It's really easy to make! Here's how to DIY a drawer organizer out of craft board. Or..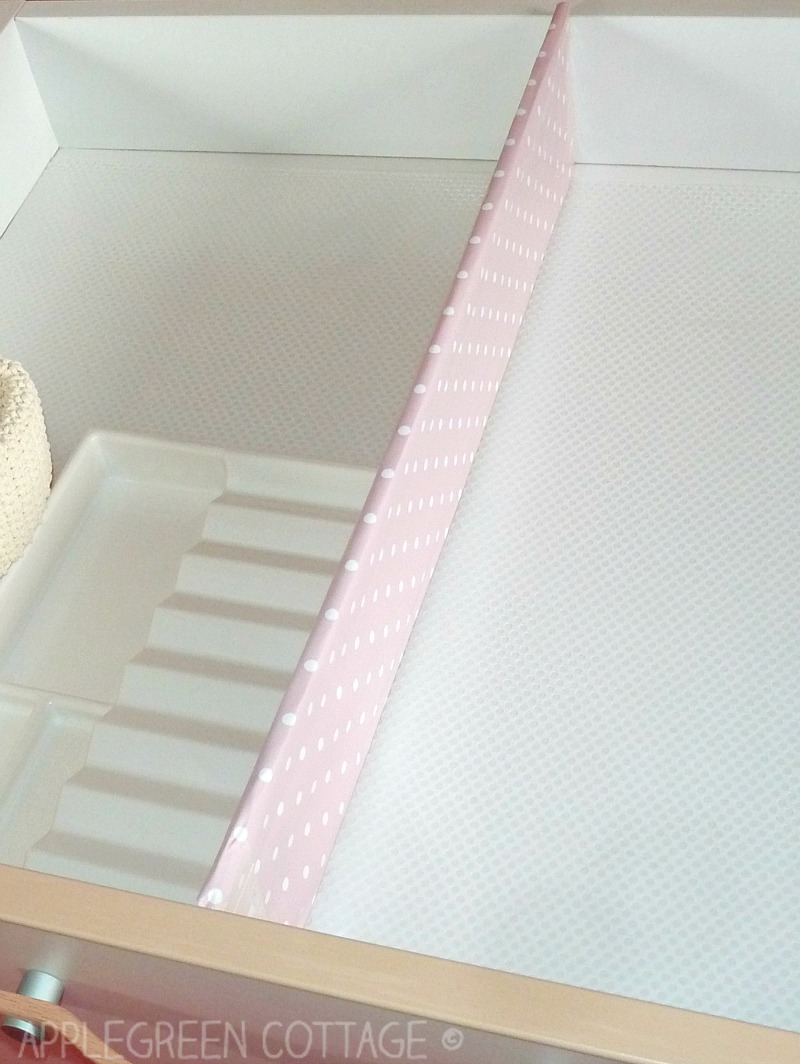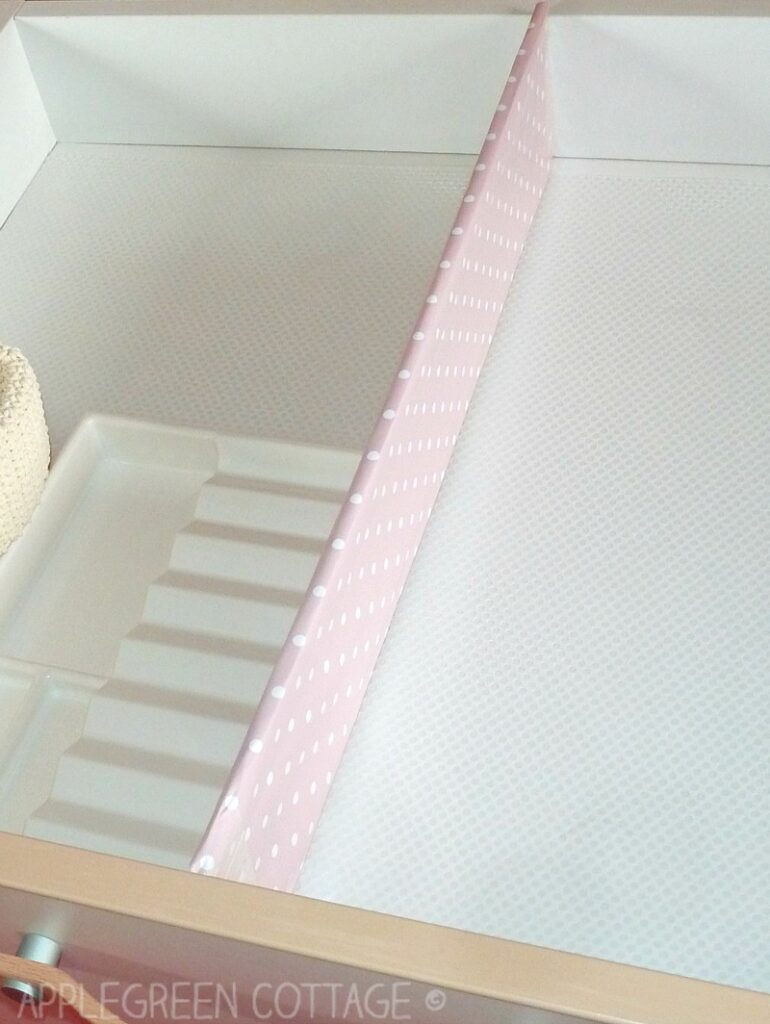 No need to run through stores searching for a perfect drawer organizer system. Make one in minutes instead and on zero budget! See what to use to diy the easiest drawer dividers!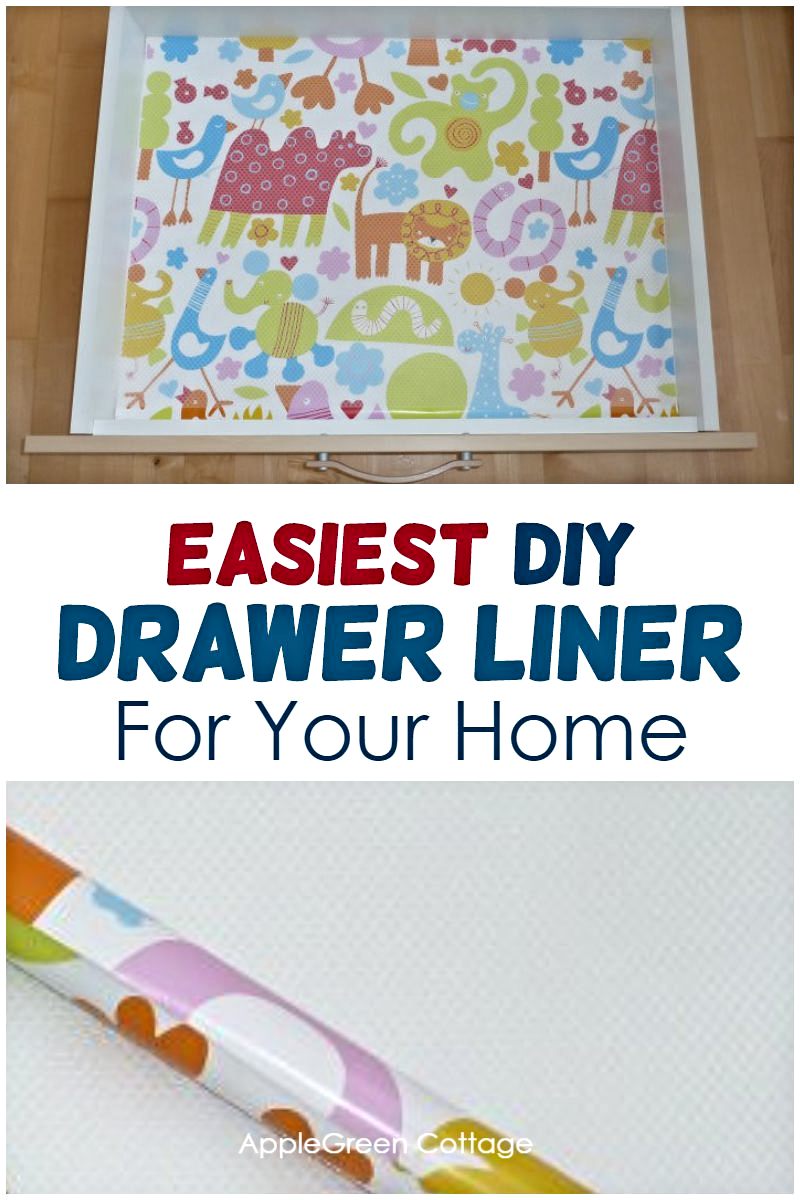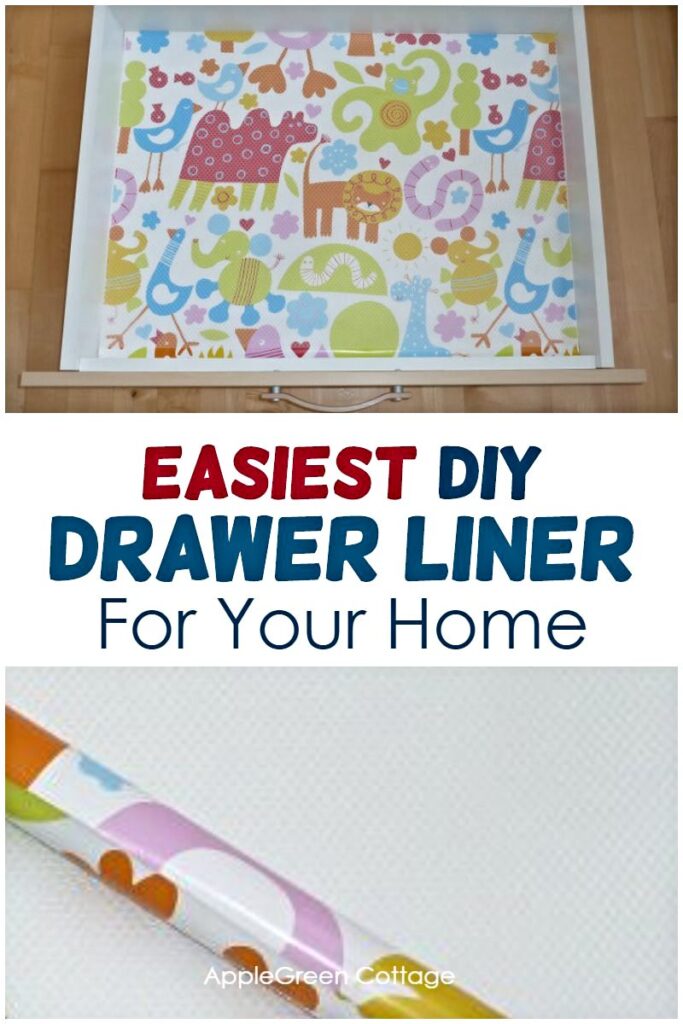 I lined all my drawers using this quick diy drawer liner tutorial and wrapping paper - plus ONE more thing to make them water resistant.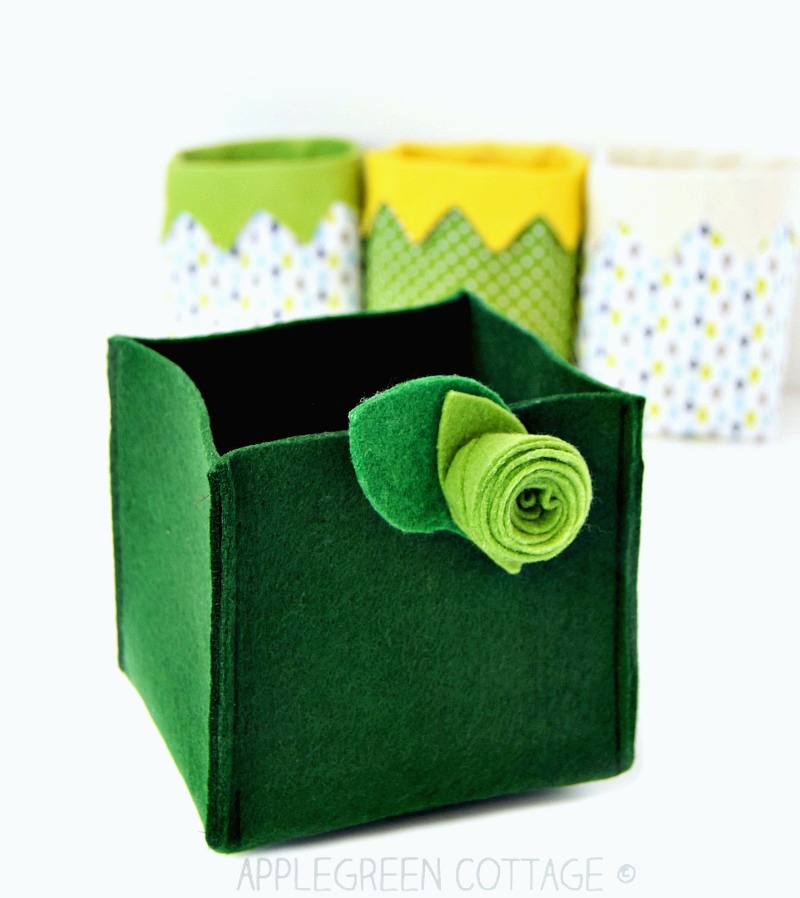 Or make a few felt boxes - these are so easy you don't even need a template! The how-to is here (check out the clever no-measuring trick!) - and here's even a quick slide-show to see how it's done. Check it out here: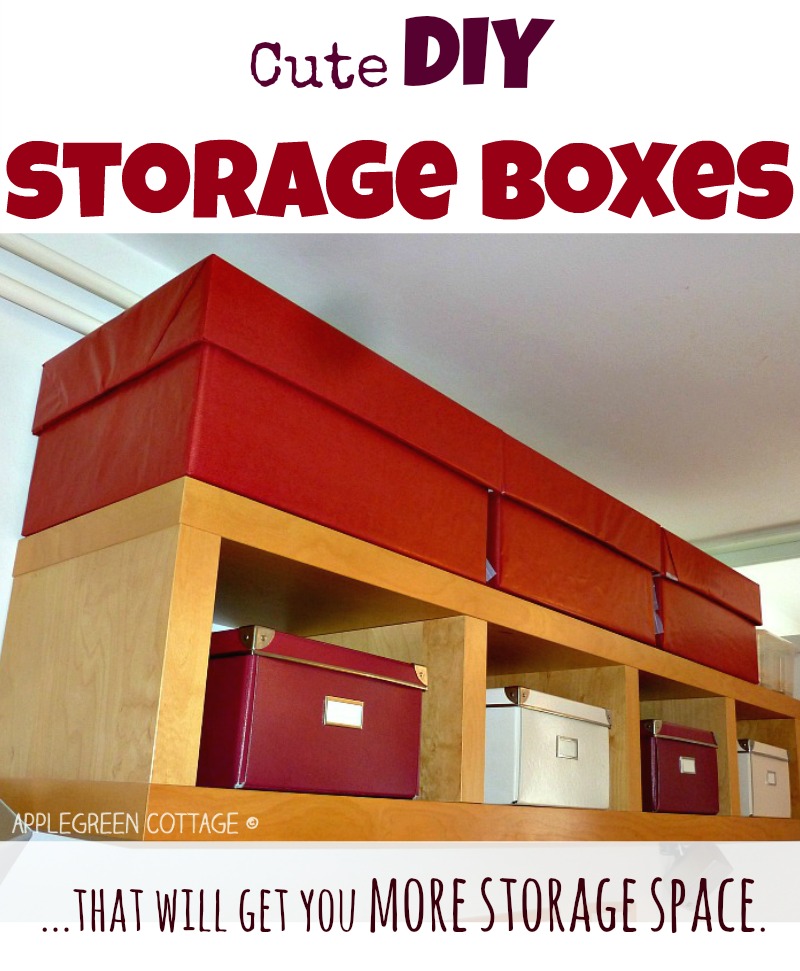 These diy storage boxes will win you space for bulkier items. See how to tailor them exactly to your needs and the space you have available - HERE.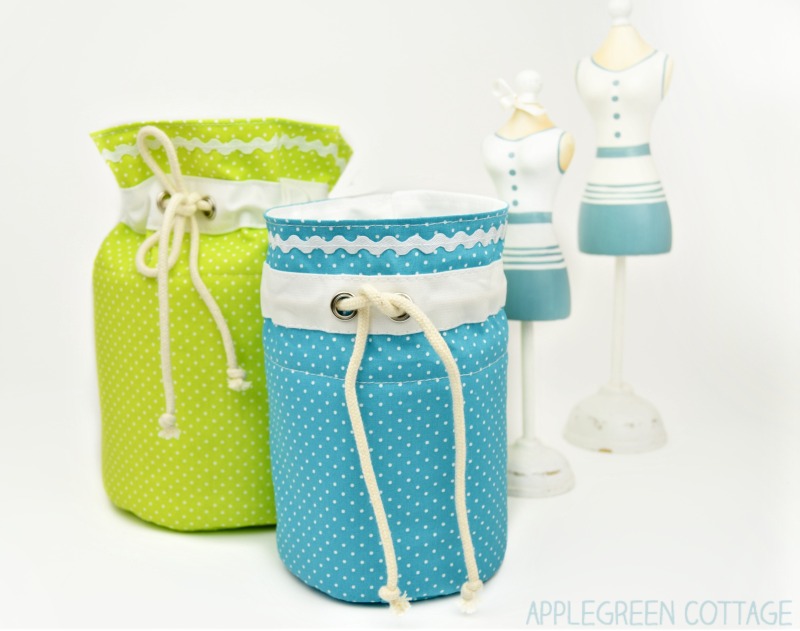 Prefer to use containers that you can toss into the washer when needed? Check out this sweet Round Basket Pattern that comes in 3 sizes - for every room in your home!
Here's a set of toy storage bins I made from the same sewing pattern, for my daughter's room: gorgeous!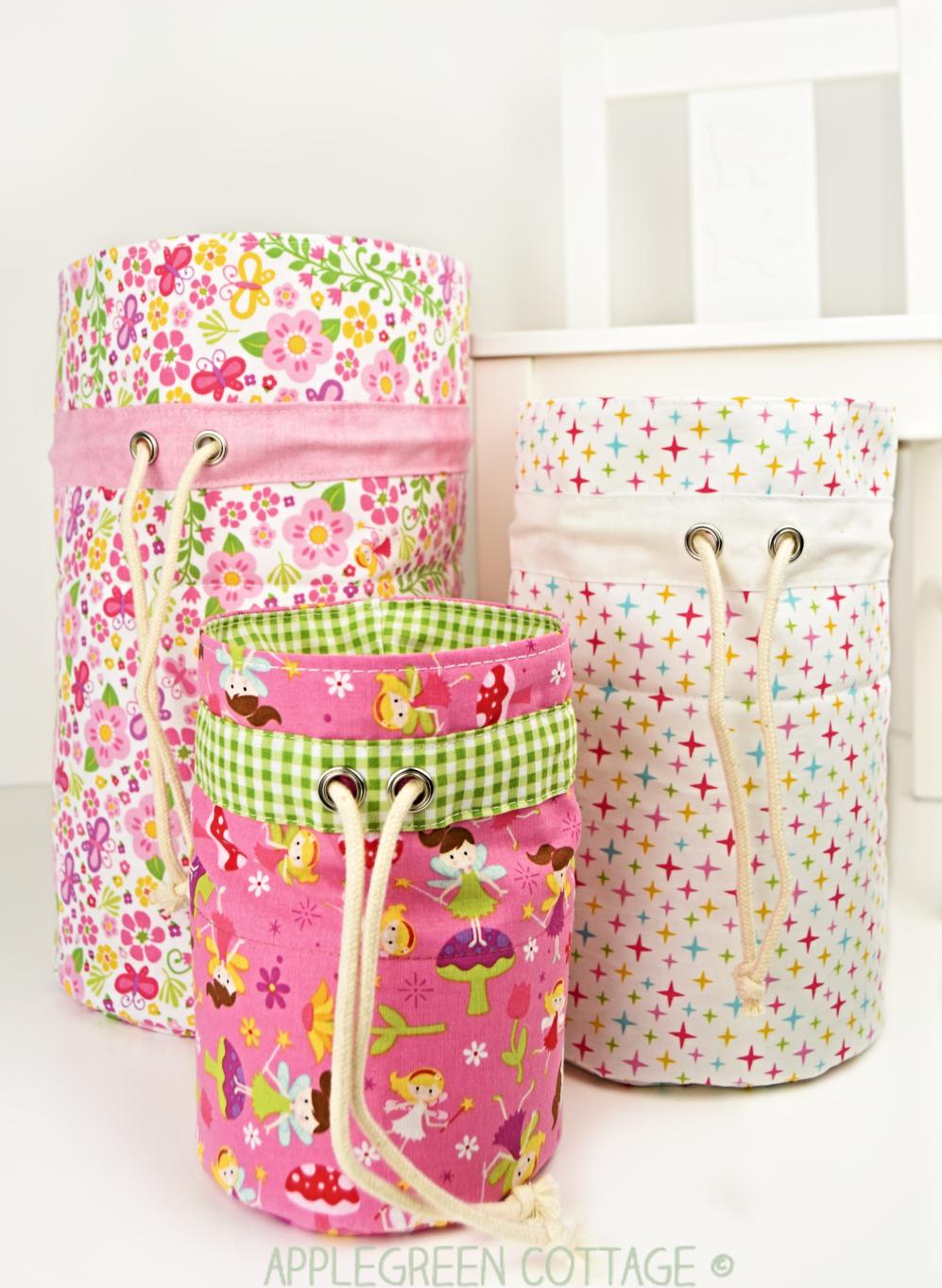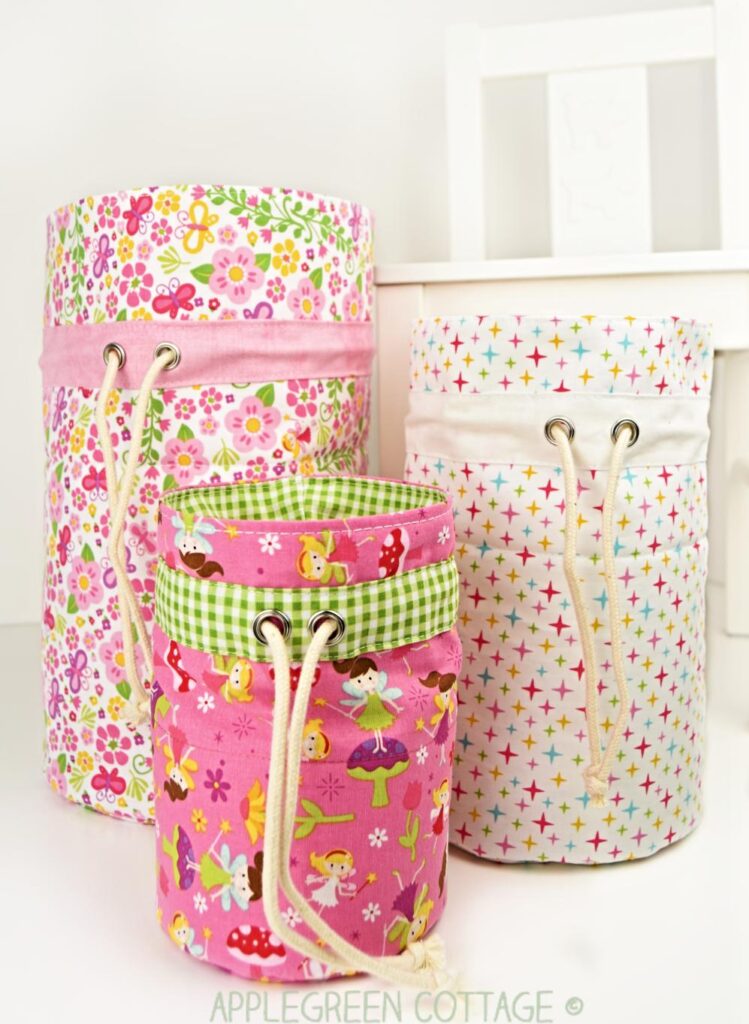 You can store them in your kids' closet, and use it to store socks, hats, bandanas, beanie babies, or whatever else floats your boat.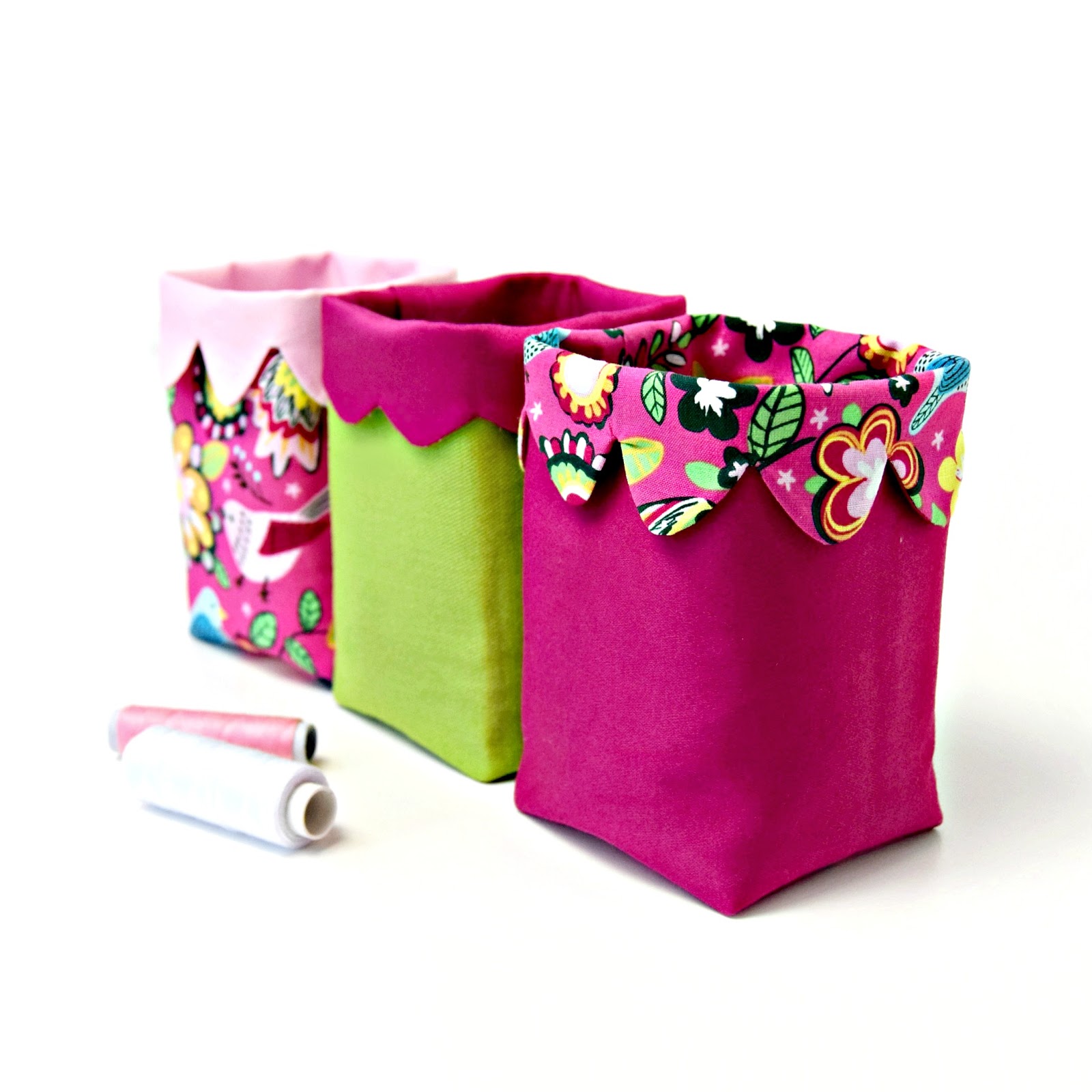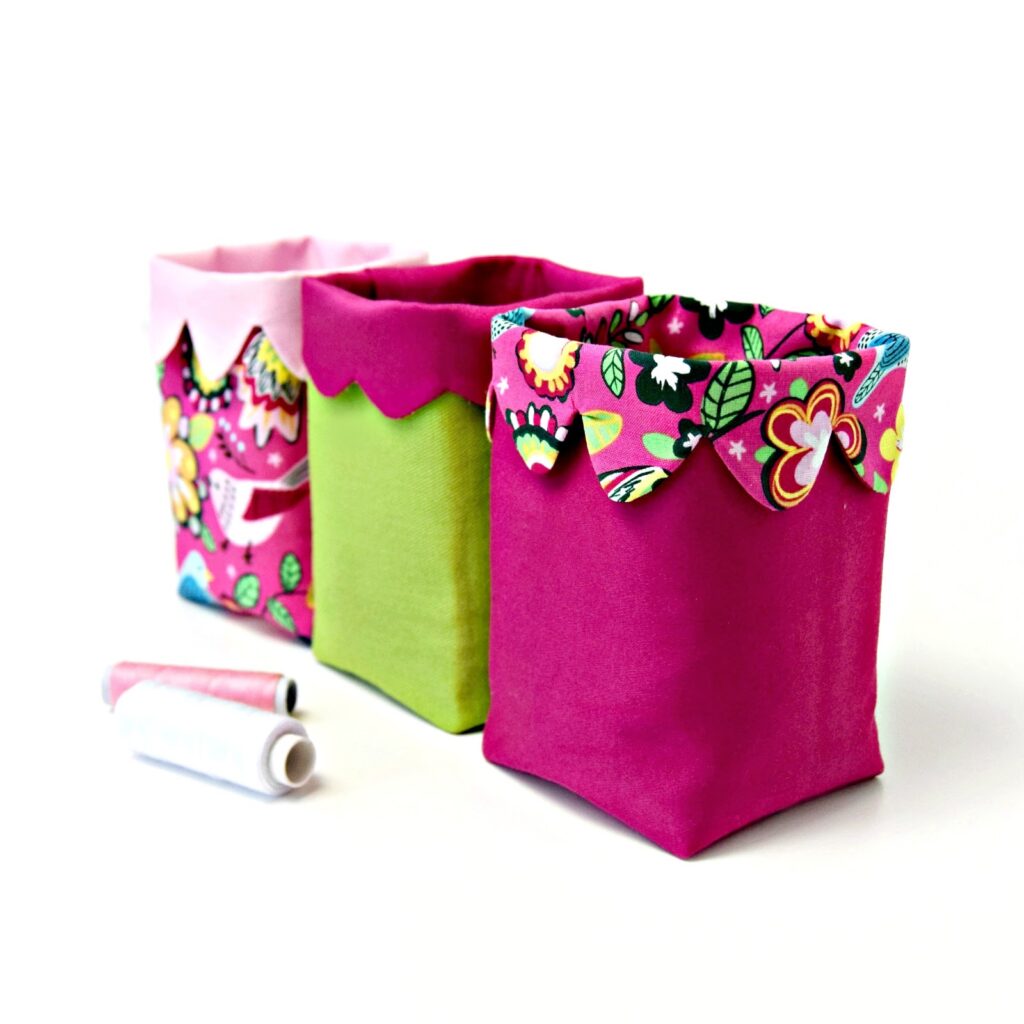 Need smaller organizer bins, to put on your desk or kitchen counter? I've got you covered! These mini organizer bins will fit on your kitchen counter, your craft room shelf or - since they can be folded over - even into your messy drawer!
Here's a different pattern, the KAIA Bin - mix and match the two and you've got a brilliant mini storage and organizer set: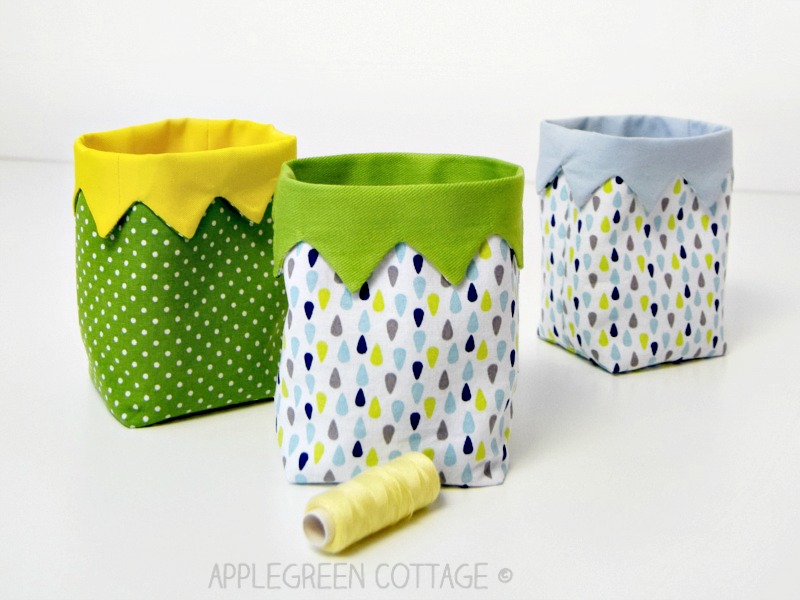 Details make your home what it is. Make people wonder how you manage to make an ordinary spot on a kitchen counter so beautiful! Get your own mini bin pattern here.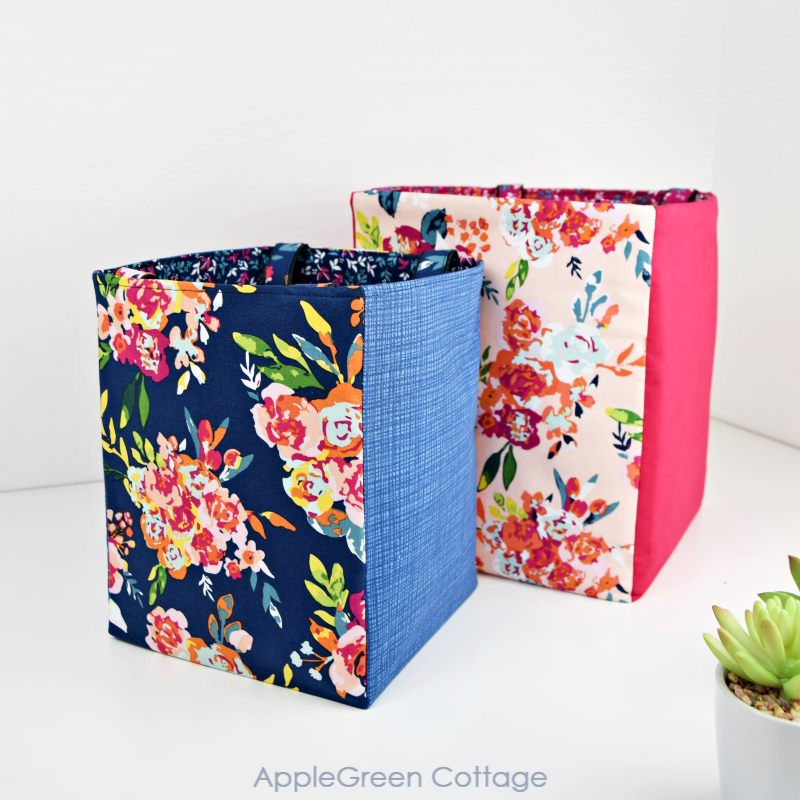 This free pattern is for when you need to thing of a laundry hamper, open shelf storage, or even a catchall in your hallway or living room.
You'll be surprised to see that this free pattern not only comes in 3 sizes, but also is a one-in-two, meaning this storage bin has handles and while it can be used in a numerous home storage situations, all you need to to is pull by the handles and it turns into something else. See here what!
Organizing on the go! - Diy Organizing Pouch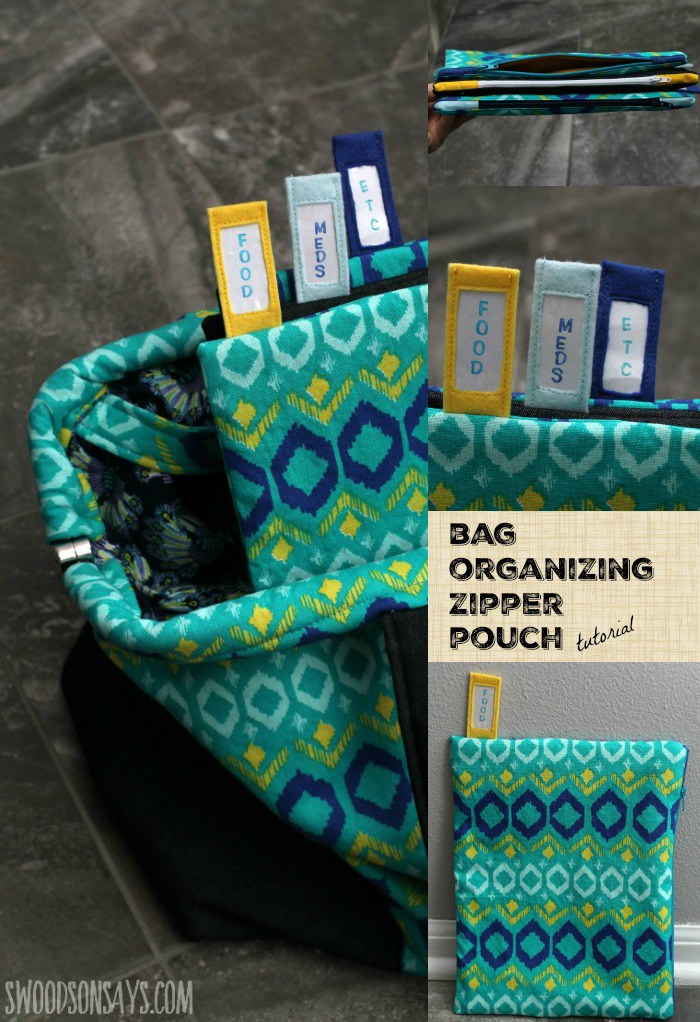 Stiff, Bag-Organizing Zipper Pouch Tutorial by Swoodson Says These stiff, easy-to-open organizing pouches can be used separately or as organizers in any bag. You'll even learn how to add a label - so practical!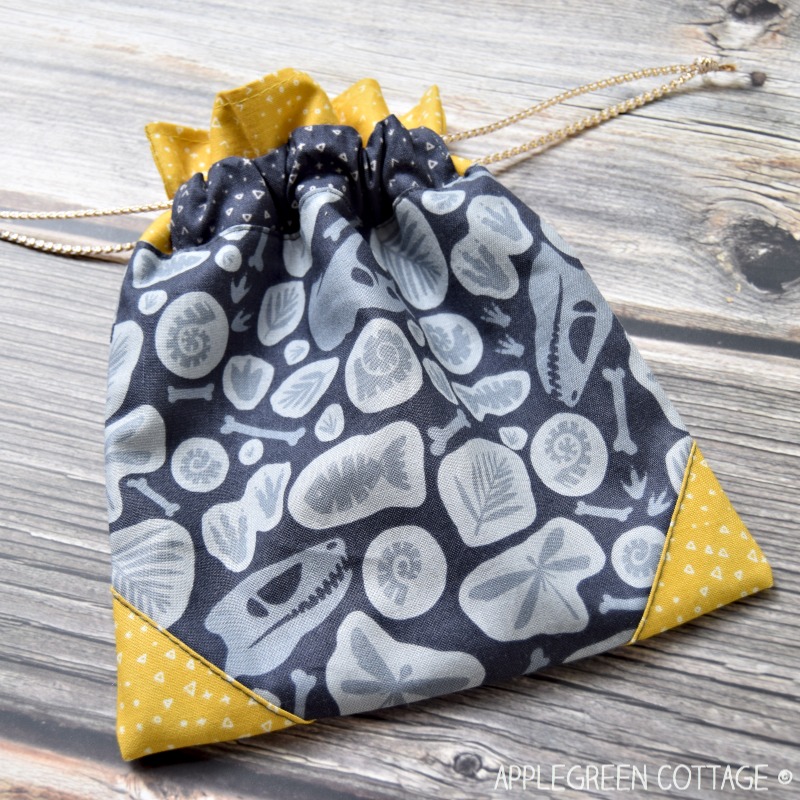 When you have large sheets of paper you don't want to ruin. Like all my sewing patterns, or kids's school projects: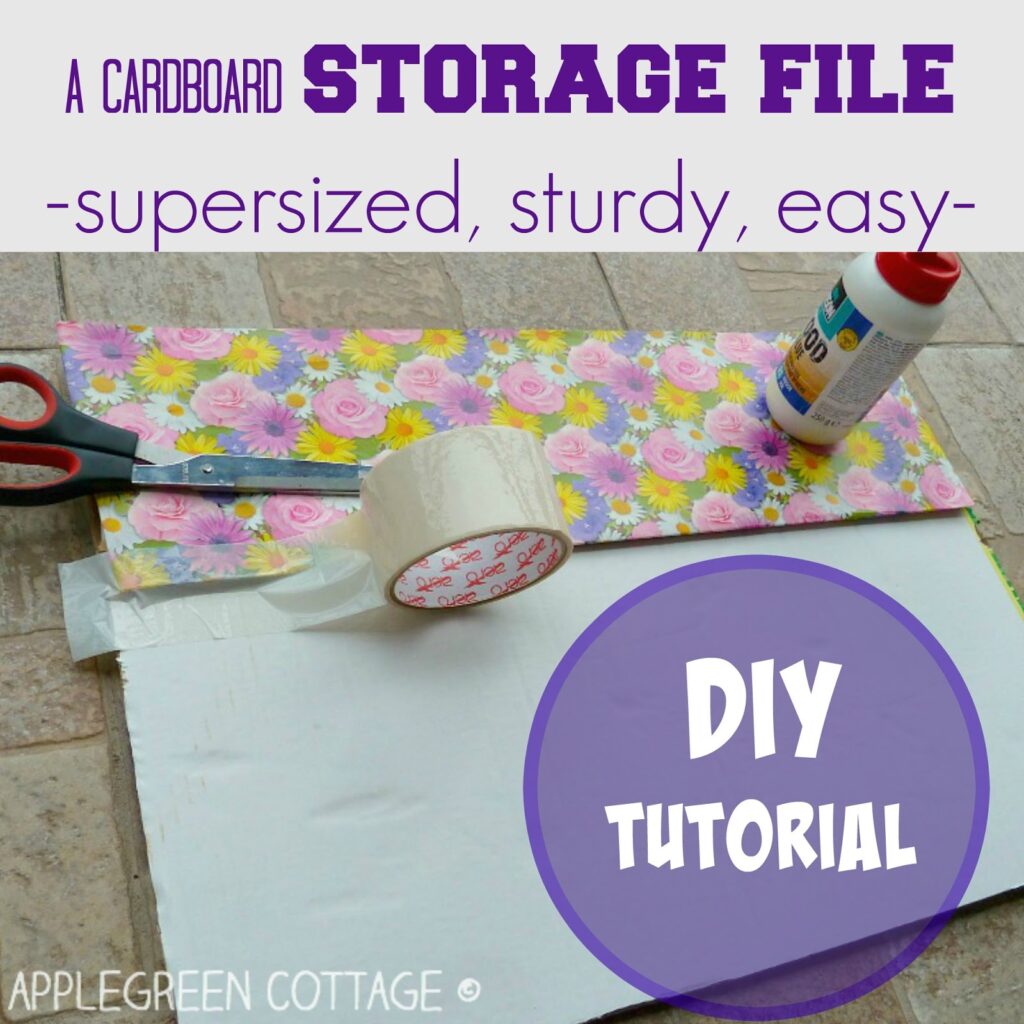 Here's a great diy storage solution for you: a supersized, sturdy and easy DIY storage for large chunks of paper or sewing pattern storage. Zero cost - check it out!
If you need some waterproof storage for your bathroom, this is the tutorial to use. You can make any size pouch or bag using this simple upcycle: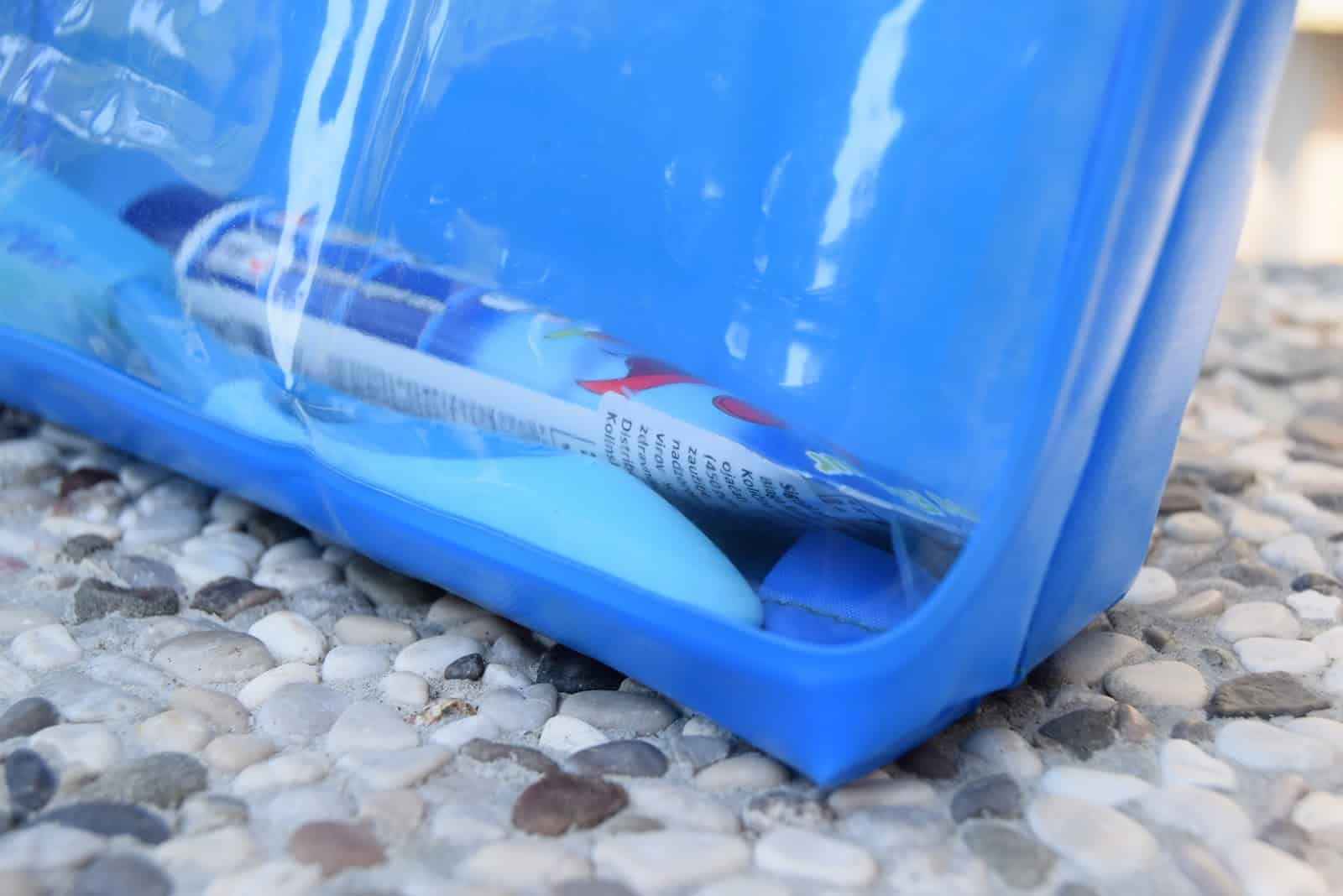 Got any vinyl, unused bags, a sail shade broken beyond repair? Use those and grab the free waterproof bag tutorial here!
So, which one do you want to start with? Make sure to save this list for later so you have all templates and how-tos at hand when you need them: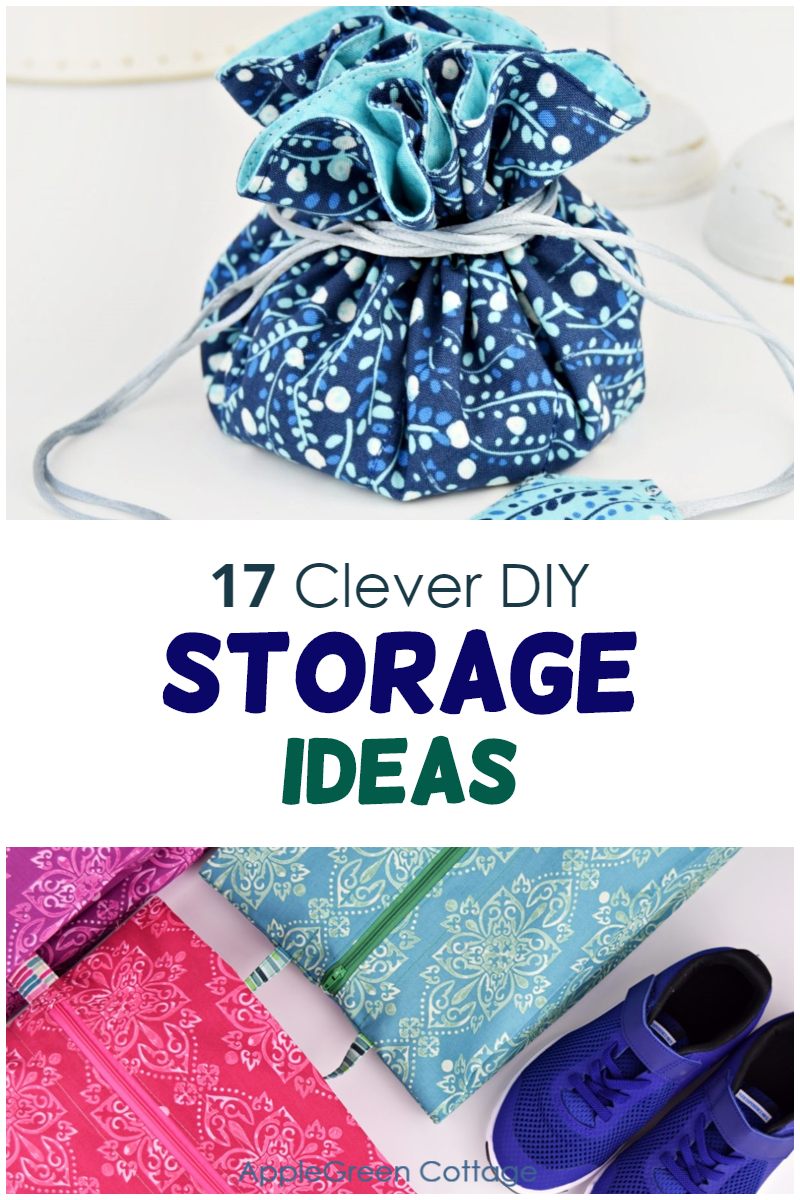 WANT MORE FREE TUTORIALS AND GOODIES?
Get email updates and never miss out on new patterns, printables, and tutorials:
Or …check out this popular home storage pattern – the ROUND FABRIC BASKET - 3 sizes for all the rooms in your home!