Make your drawers pretty making this easy diy drawer liner. A perfect 5-minute diy organizing project for your home, a perfect match to my other, diy drawer organizer (Also, scroll down to see how to make your diy drawer liners water resistant!)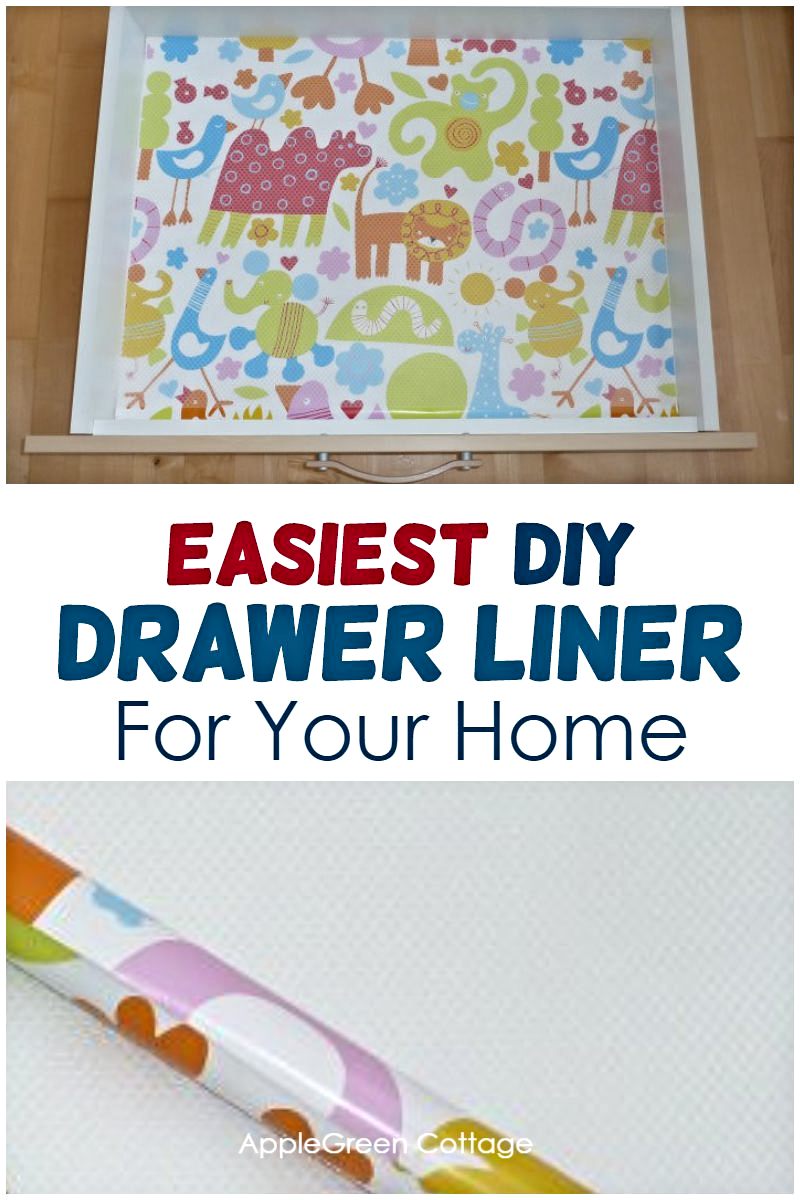 Do you need an excuse to buy that incredibly cute wrapping paper you've just noticed in the store? (I often do.) Here it is: make DIY drawer lining for all the drawers in your home. It's easy, fast and ...pretty 🙂
DIY DRAWER LINER - Instructions
So you just grab your favorite gift wrapping paper, scissors and measuring tape and approach one of the drawers in your house that need some .. ekhm, attention. 🙂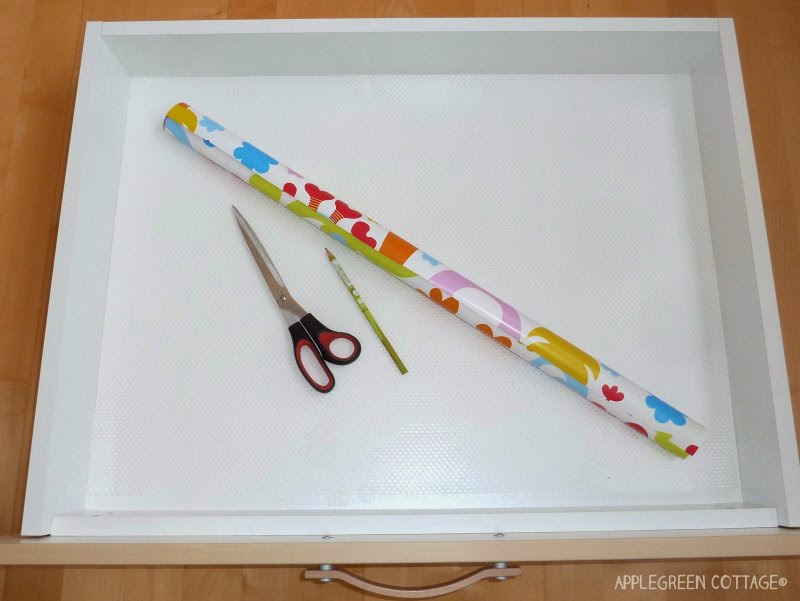 You'll need to empty that drawer first. Make it quick, because mess can become intimidating if you stare at it for too long 🙂
Cut the wrapping paper to the dimensions of the drawer and put it into the drawer. You can use double side adhesive tape to make it stay put (I did not).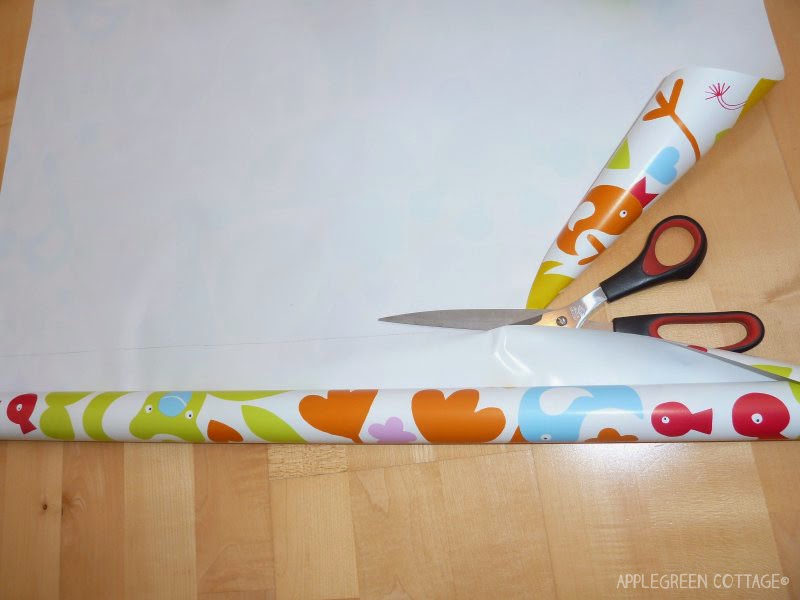 If you want to make it last longer, you can cover it by a transparent plastic shelf liner. I used the Variera drawer liner from Ikea (I may just as well admit I'm an Ikea addict, as you will probably notice it someday anyway...) It will protect the drawer liner, adding a water resistant layer - the quickets way to protect a paper liner from water I know!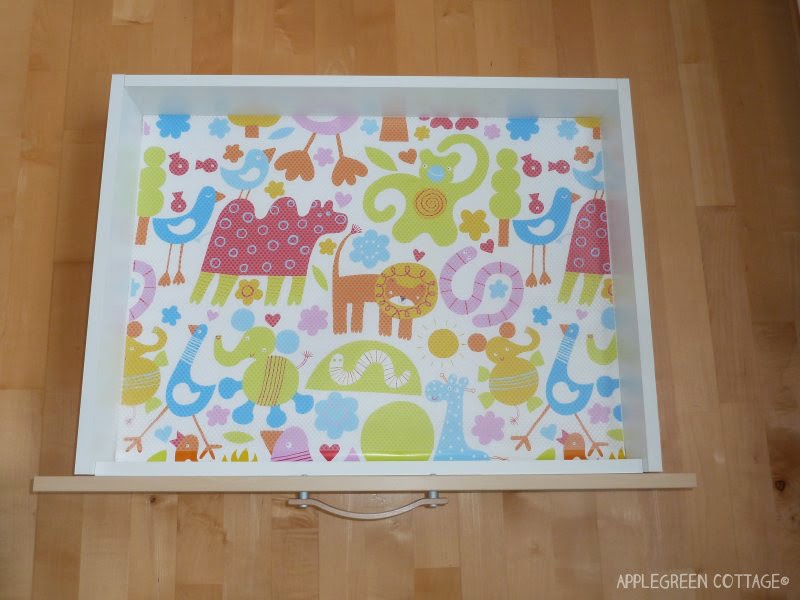 Now the drawer looks niiice, doesn't it? All you need to do now is return the stuff into the drawer. This probably means you will want to organize it first, so feel free to use my diy cardboard drawer divider idea while you're already at it: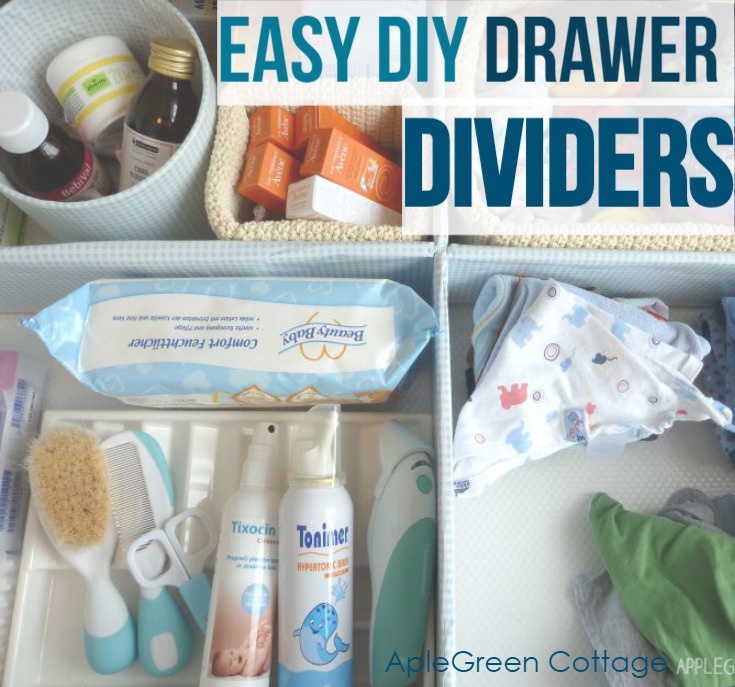 Use my organizing hack - the simplest drawer dividers at Zero cost and zero waste too
Well, wasn't this a good trick to lure me into decluttering. Hope it works for you too!
Check out more easy diy organizing ideas: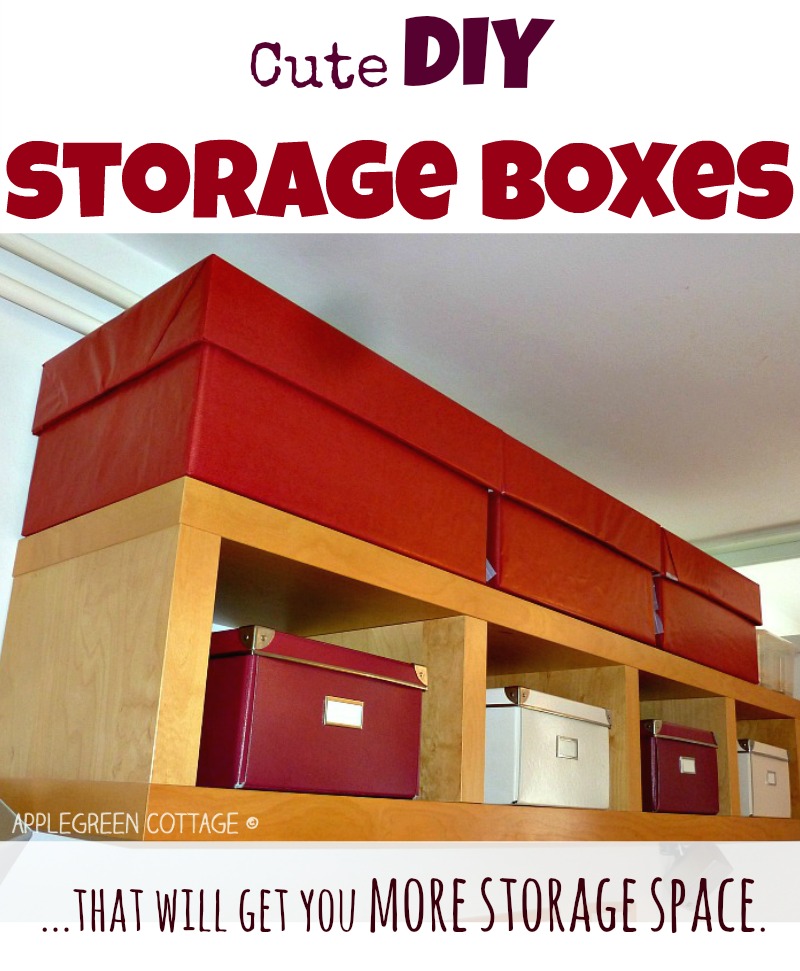 These huge diy storage boxes will win you storage space EXACTLY where you need it!
See how to tailor them exactly to your needs and the space you have available - HERE.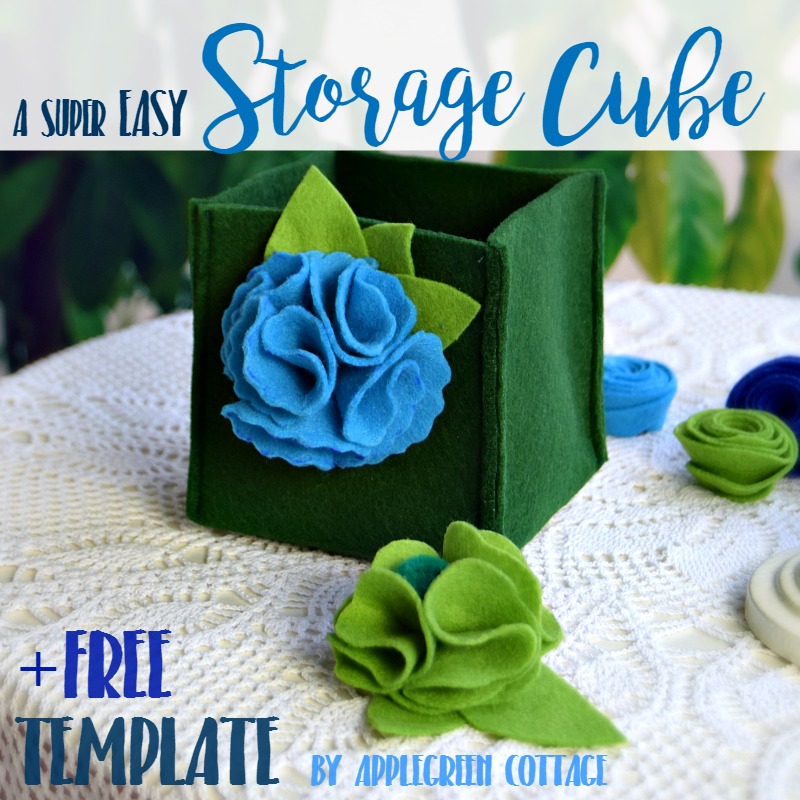 Want MORE FREE TUTORIALS And Patterns?
Get email updates and never miss out on new patterns, printables, and tutorials:
Or …check out this popular PDF pattern – the Kalina Mini Wallet in our shop. So practical!