Here you'll find out how to make your own drawer dividers. Check out how to make the most of your drawer space on zero budget - and that within minutes!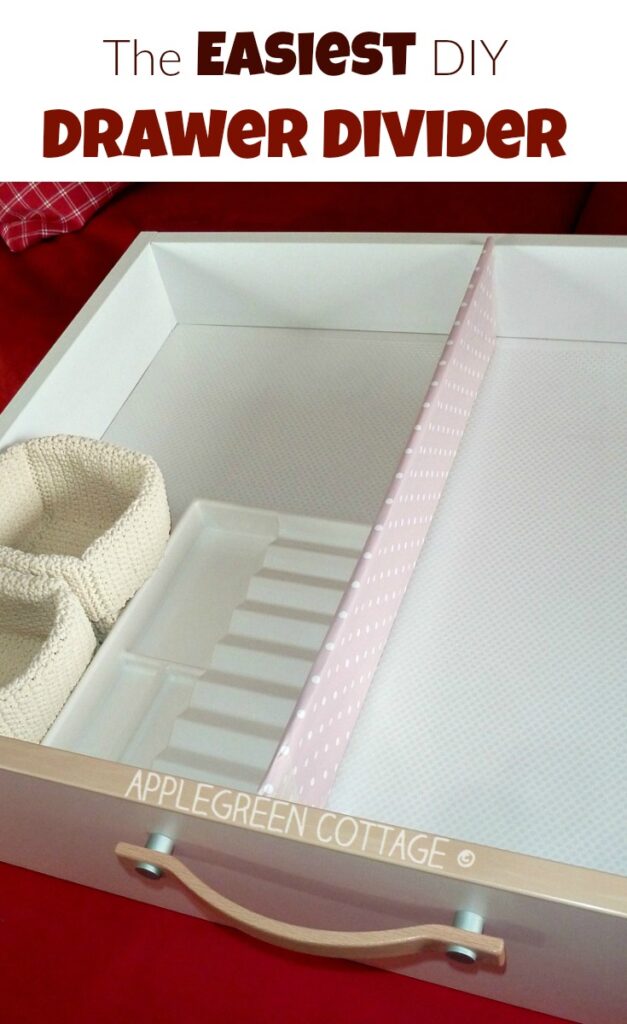 Do you want to optimize the storage space AND keep those tiny items in your drawer nicely organized?
How to Make Your Own Drawer Dividers
Make simple drawer dividers that will cost you nothing else but a few minutes of your time and a piece of cardboard to be reused instead of thrown away. Here's how.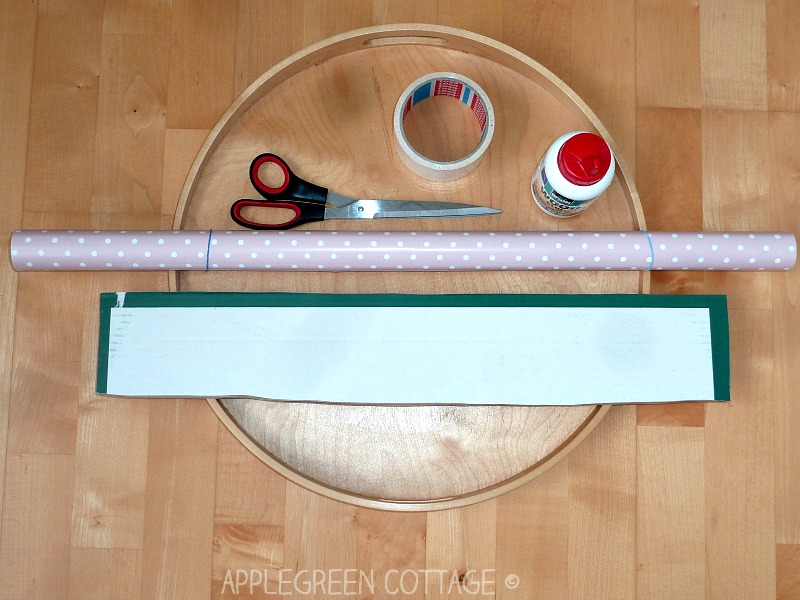 some sturdy cardboard (a box from the latest trip to the grocery store?)
measuring tape
scissors or cutting knife
(optional) some wrapping paper you really like and glue/double sided adhesive tape.
HOW TO MAKE the Easiest Drawer Divider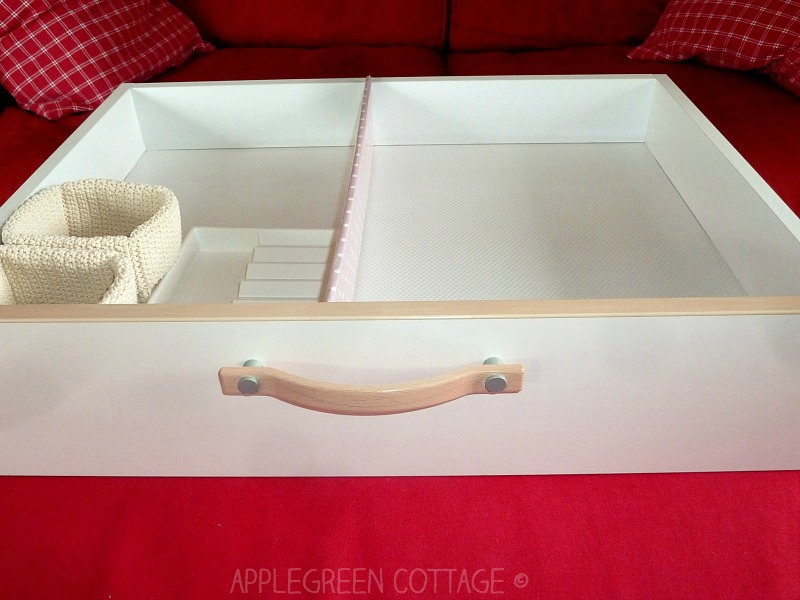 1) First measure the interior of your drawer - height and depth.
2) Then cut one piece of cardboard: "height X depth" if your divider will go in the direction front-back, like mine.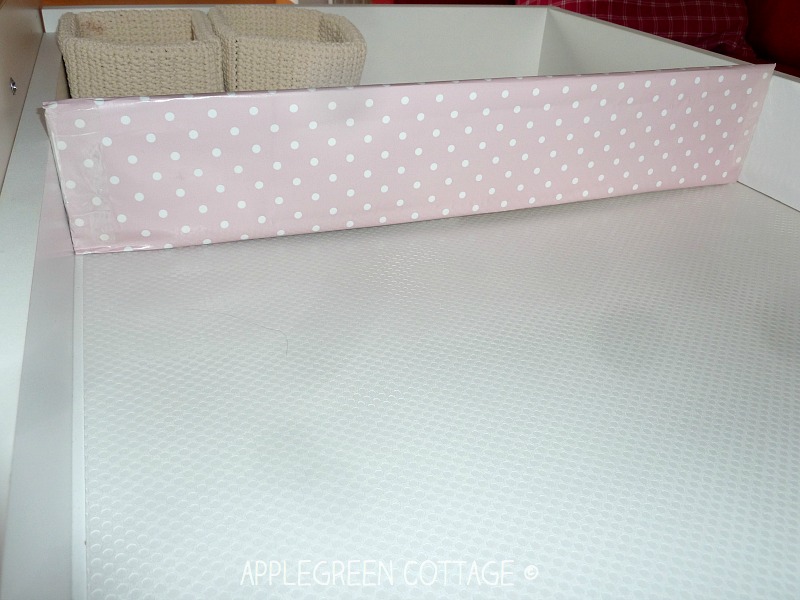 3) Optional: cut the wrapping paper to cover all sides of the cardboard piece and wrap the cardboard using some glue or double sided adhesive tape. Place into the drawer - done!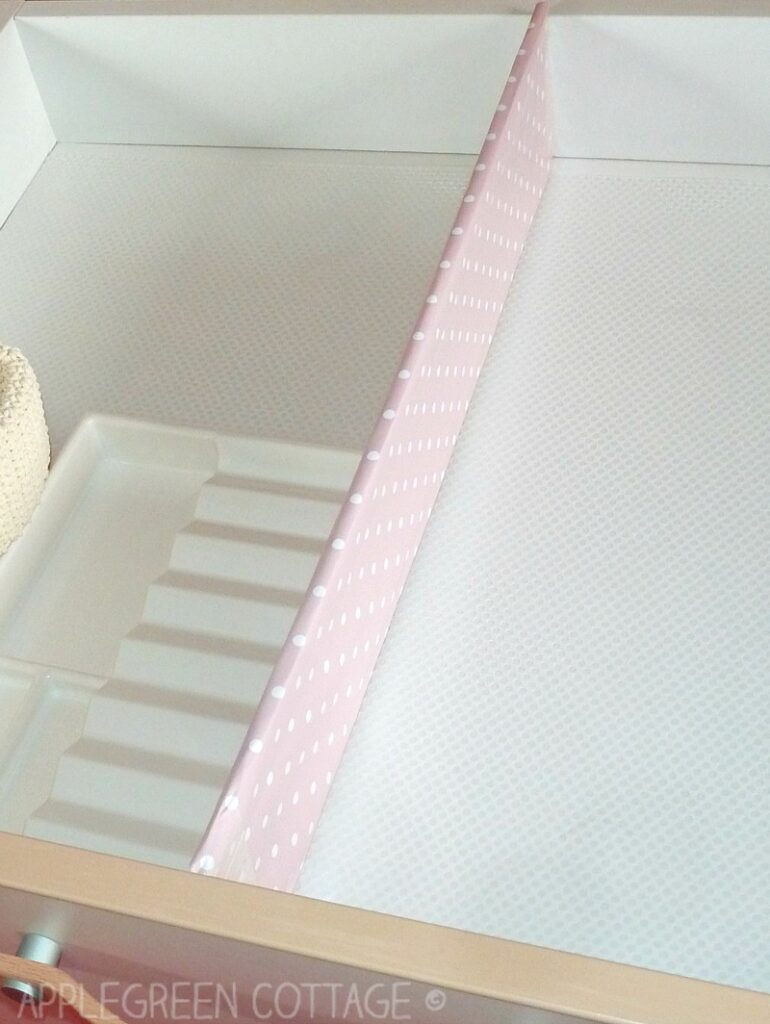 You can tape the ends to the drawer to stabilize it (especially if you plan a heavy use), but it's not necessary if you've measured precisely and the cardboard will be stuck between the front and back of the drawer.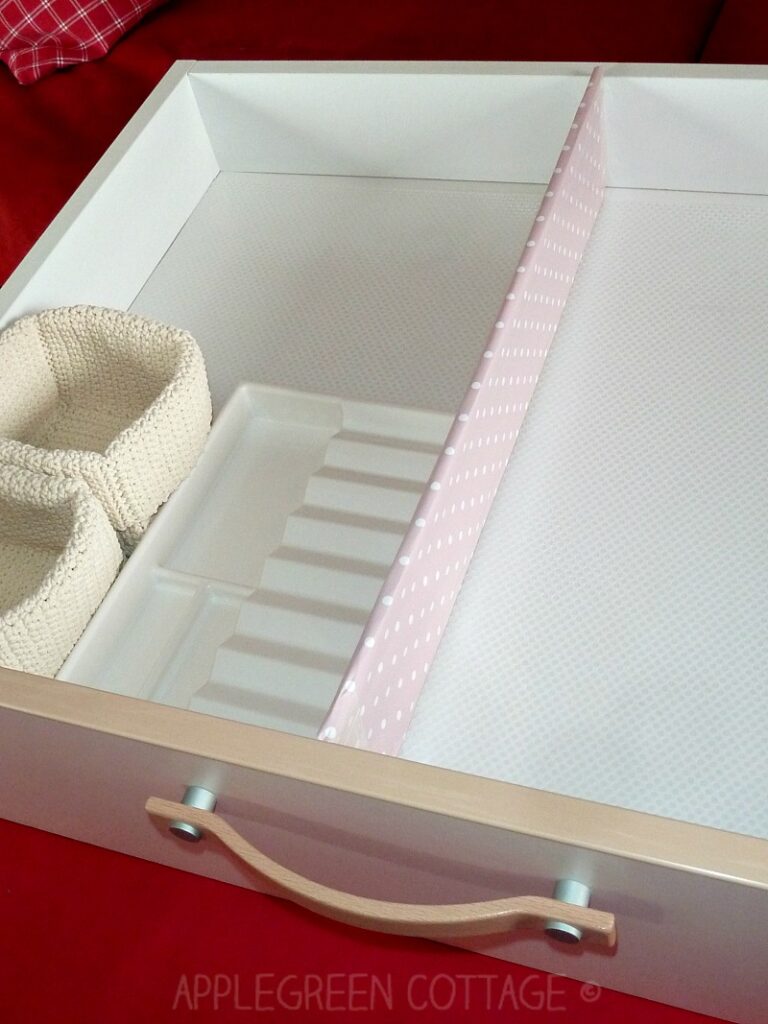 All done in three steps only. Well, the third one is optional, purely decorative. Your choice!
You can use the DIY cardboard dividers in any space, for any purpose. That messy kitchen drawer, a toy box, a tool box - you name it!
And if you ever run out of drawer space, you might want to make your own, large DIY storage that will fit anywhere - here's a great and easy tutorial, check it out: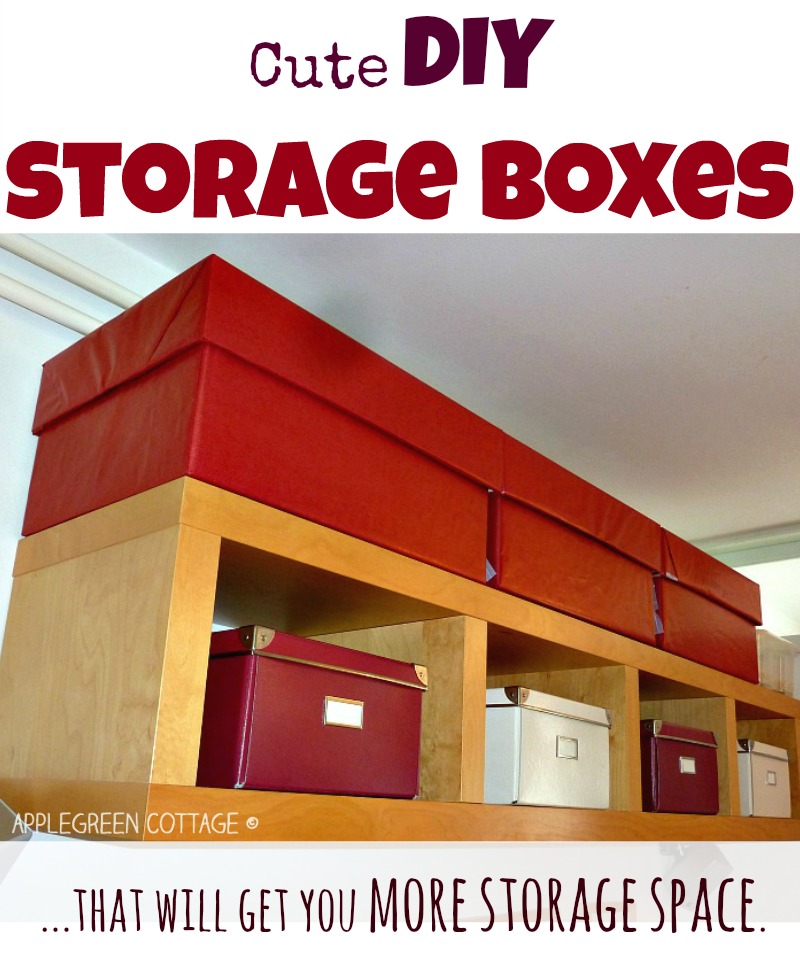 I've also made a few felt storage boxes to fit into this same drawer. One of my easiest and quickest crafting projects this year! The how-to is here (check out the clever no-measuring trick!) - and here's even my video slide-show for a quick sneak peek:
Want More FREE Tips +Tutorials?