I have collected my favorite sewing supplies and tools I rely on (HERE) and believe will come in handy for your sewing projects. They'll help speed up your sewing and make some techniques or tasks a little easier. These sewing tools, notions and supplies are available from Amazon.
I also included the sewing machine and the serger I have and love using; these are reliable yet affordable sewing machine models, my favorites. They are great for beginners too (nothing fancy, though!).
You can see my favorites here:
Amazon has awarded me a status of an influencer, did you know that! This means I was able to choose my favorite products and compile a favorites list - feel free to check out what I love to use when I sew.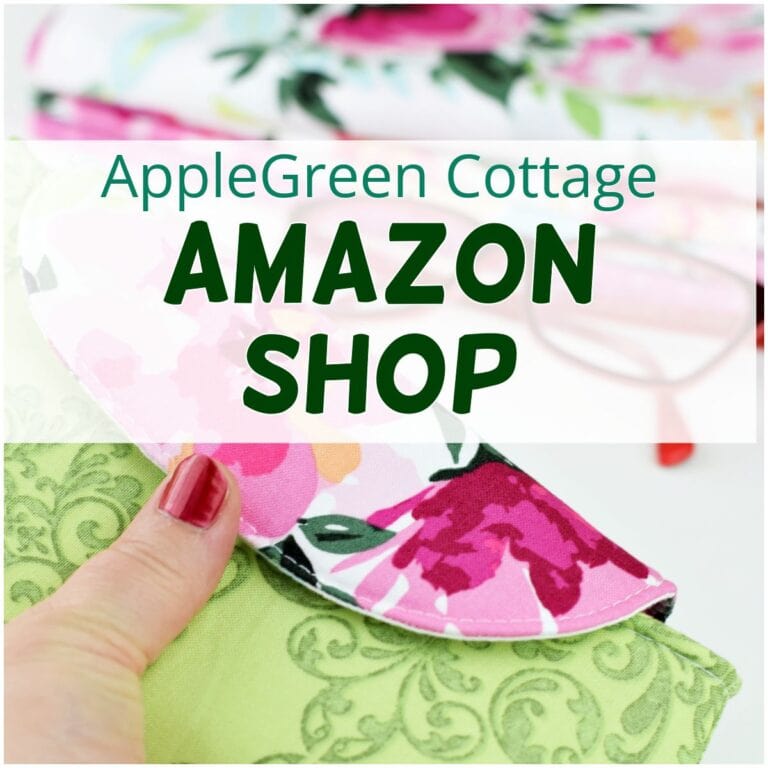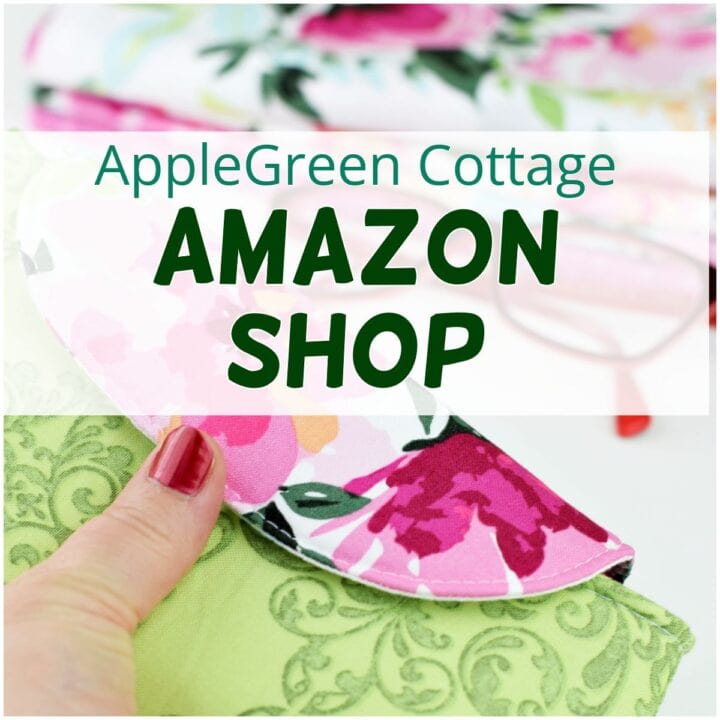 This is the link to AGC Amazon storefront:
Sewing Tools and Notions
At my amazon storefront, I've made a few lists to keep it all organized, and easy for you to find:
How Do You See My Favorites - and Shop them On Amazon?
Shopping is easy.
Click the image, read the details on the usual Amazon item page, add to your cart and check out. To be clear, I don't sell any of these items personally, you are still buying from Amazon at the regular Amazon prices - with all the Amazon benefits like Prime, fast shipping, etc.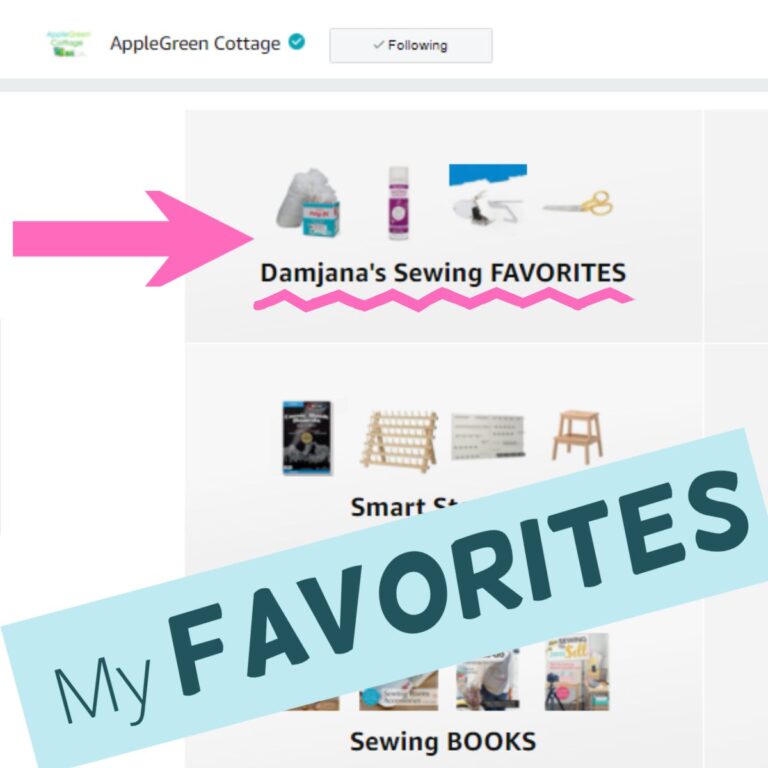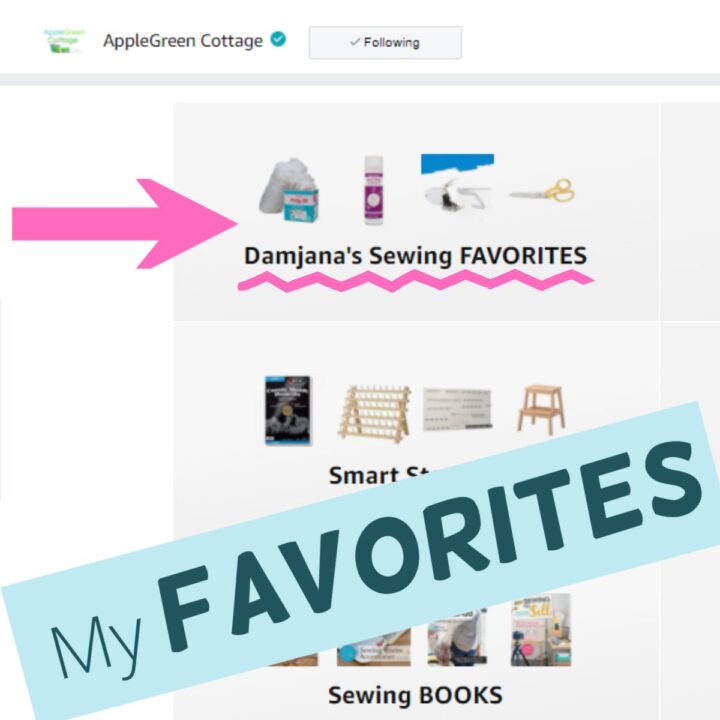 SAVE THE LINK TO YOUR FAVORITES
If you have bookmarks saved in your browser, don't forget to add the store URL address to your favorites. Then you can easily shop whenever you like 🙂
How Does It work?
When I use a product I love, and Amazon has it, I can add it to my Favorites collection on Amazon, like some fabric collection I love, a tool, or my new sewing machine.
And you can see it when you visit my Amazon storefront.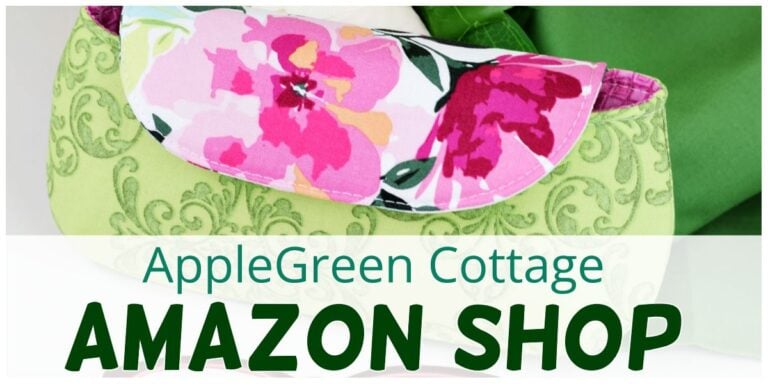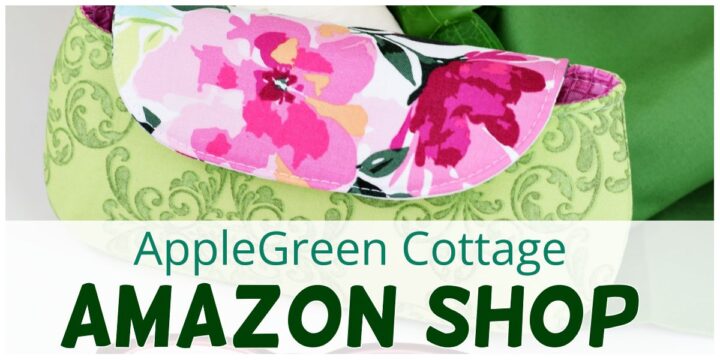 So you can see what I love sewing with!
Like here's one of my favorite quilting cotton collections - I've sewn tons of cute things with it, and I find it gorgeous: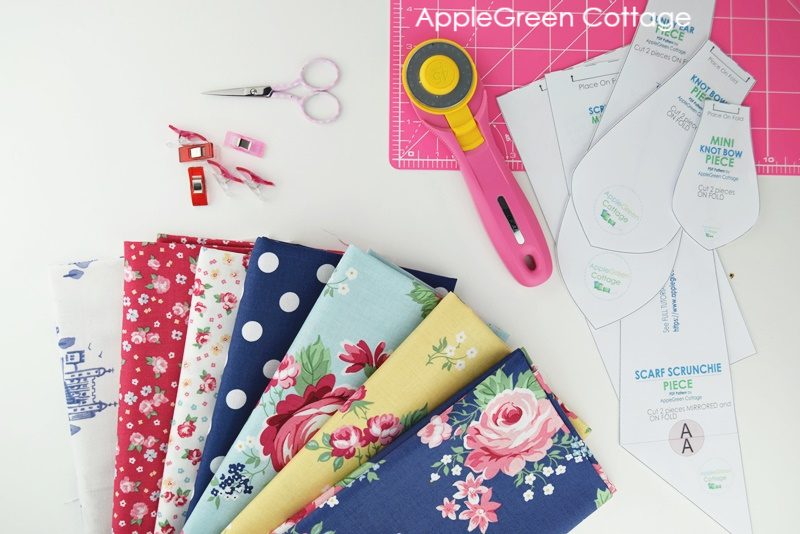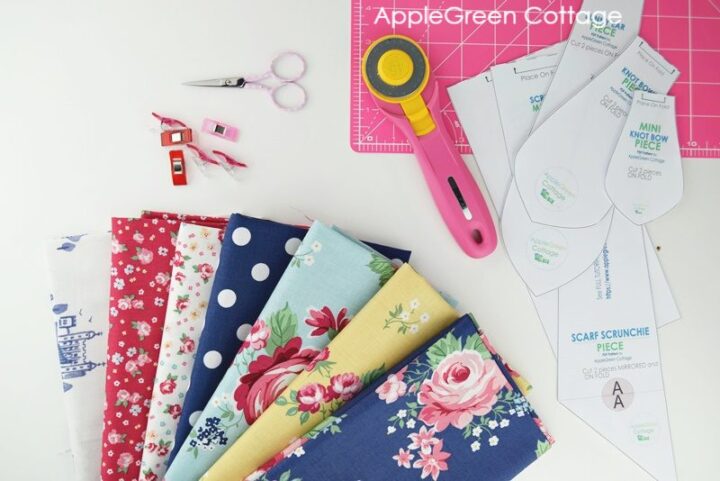 I loved making tons of hair accessories with these pretty florals from Amy's fabric collection. This is why I added it to my favorite fabric!
And this is a recent photo of my new sewing machine: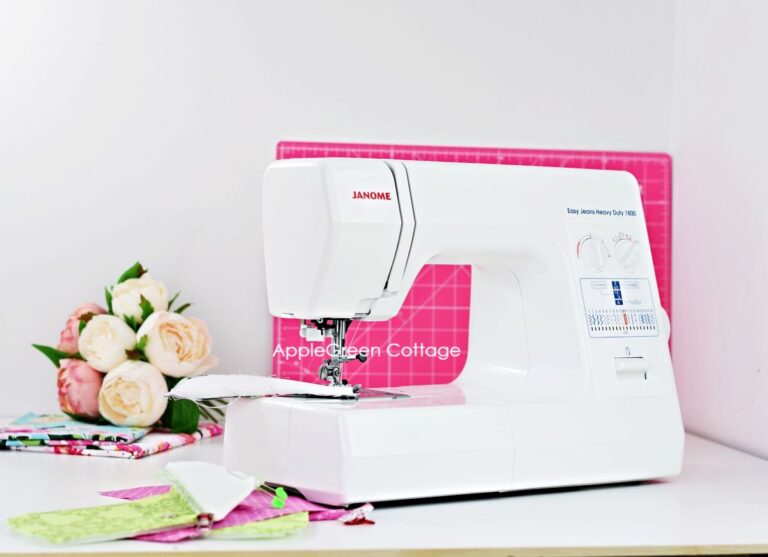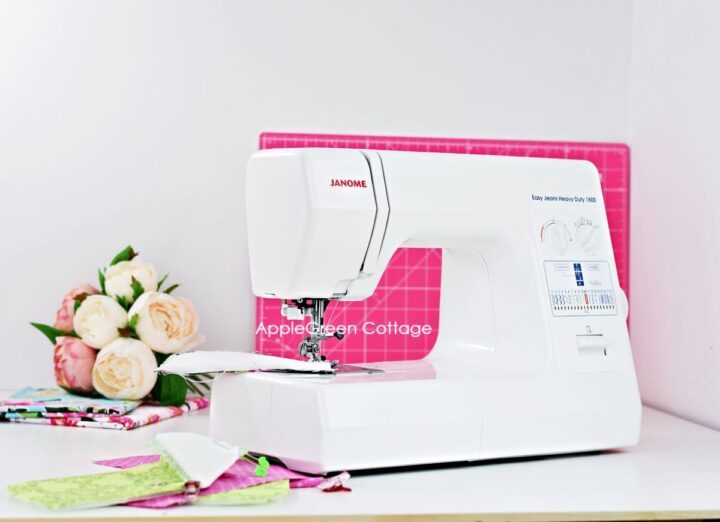 I love sewing with my new Janome HD 1800 sewing machine (it's the EU version of HD3000). I was surprised how well it handles bulk - like 3 pleather layers, or 5 fleece layers! Love it. This is why I included the HD300 to my favorites too:
Feel free to visit my 'Amazon place', take a look at what tools, notions, and equipment I love, and I'm hoping it might solve some of your own sewing problems. Here's to happy sewing!
I also have a list of my sewing tools here on the blog, feel free to check them out too.
Affiliate disclosure
Again, I do not directly sell these items on Amazon. AppleGreen Cottage is a member of the Amazon affiliate program. I may earn a commission if you make a purchase from these recommended products. The prices you see in the store are the same as on the main Amazon site and you are not charged any extra for buying through my store.
This helps support my blog and enables me to create more free content for you. Thank you for your support, and I hope my favorite sewing supplies page will be helpful for you!