Are you looking for sewing projects for the baby? I'm here to help! Be it cute nursery decor, beautiful baby bibs, a fabric toy, or baby accessories, these are here for you to make the best easy presents for a baby. Actually, these might be the easiest things you can sew for a baby!
Sewing for a baby is one of my favorite things! The projects are simple, small, you only need a little fabric, and you can usually finish it up during a single nap time. Plus, you get to use all the sweet fabric prints you love!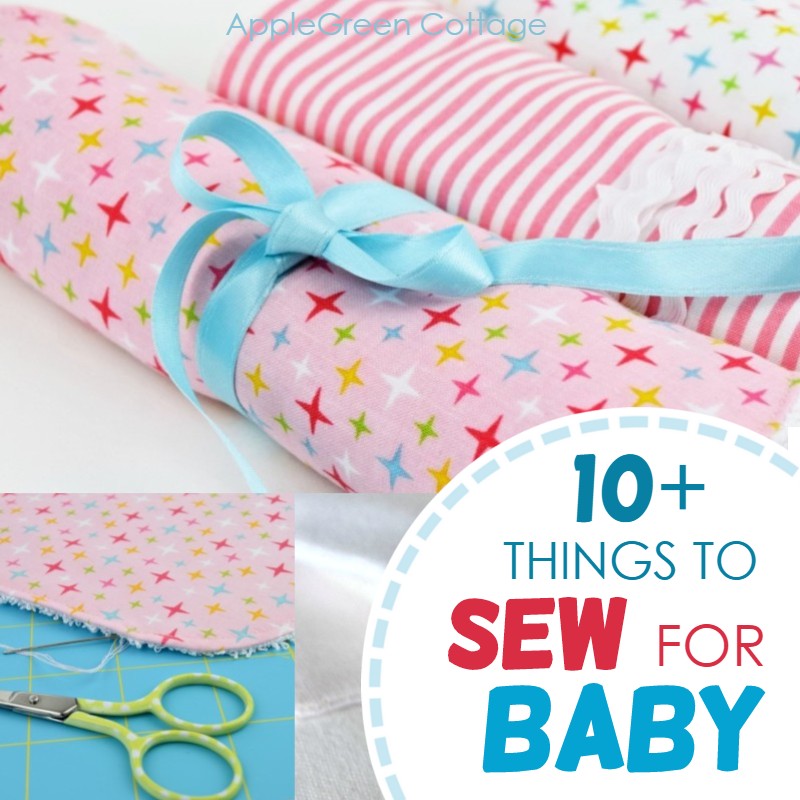 Things To Sew For Baby
It's always so heart-warming to look at the baby and see her wear something handmade, stitched for her only, and practical, of course! Baby bibs, baby headwear, and other baby accessories. Diaper clutch is one of the favorites!
And then there's nursery decor and storage. I never get tired of nursery decor! I've also added a few cute and easy baby toys you can sew, and more.
Let's start our list of baby sewing projects with one of the pieces you can never have enough of with a newborn in your home, right after diapers: burp cloths.
Free Burp Cloth Pattern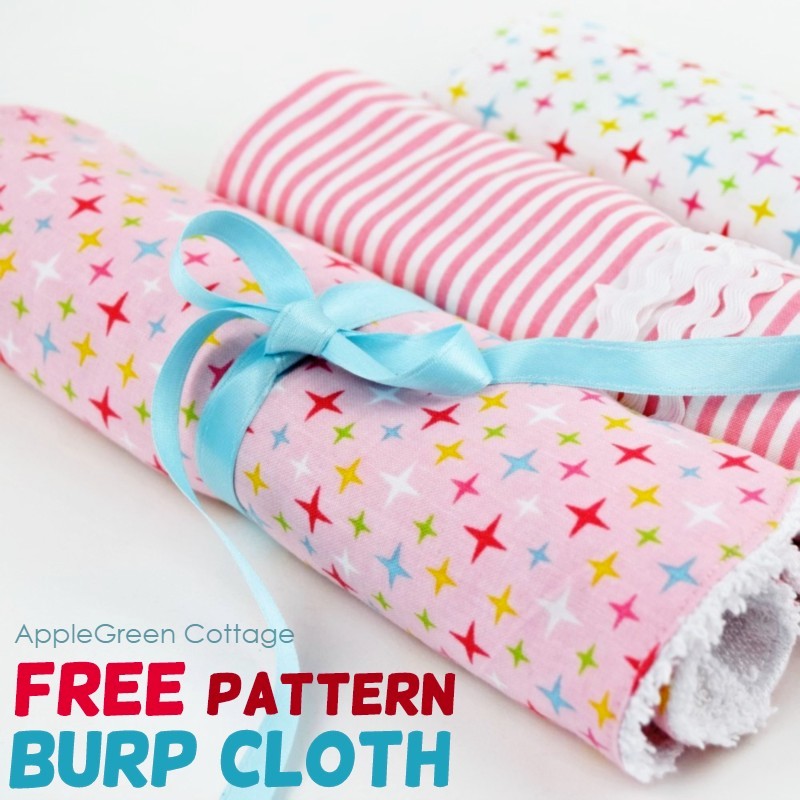 You'll want to make tons of these baby burp cloth sets! I never get tired of sewing them. So quick, so easy, and so cute! My favorite thing? Digging through the pile of the cutest cotton baby prints and picking my favorites for the project. Check out the tutorial and don't forget to grab the FREE pattern here!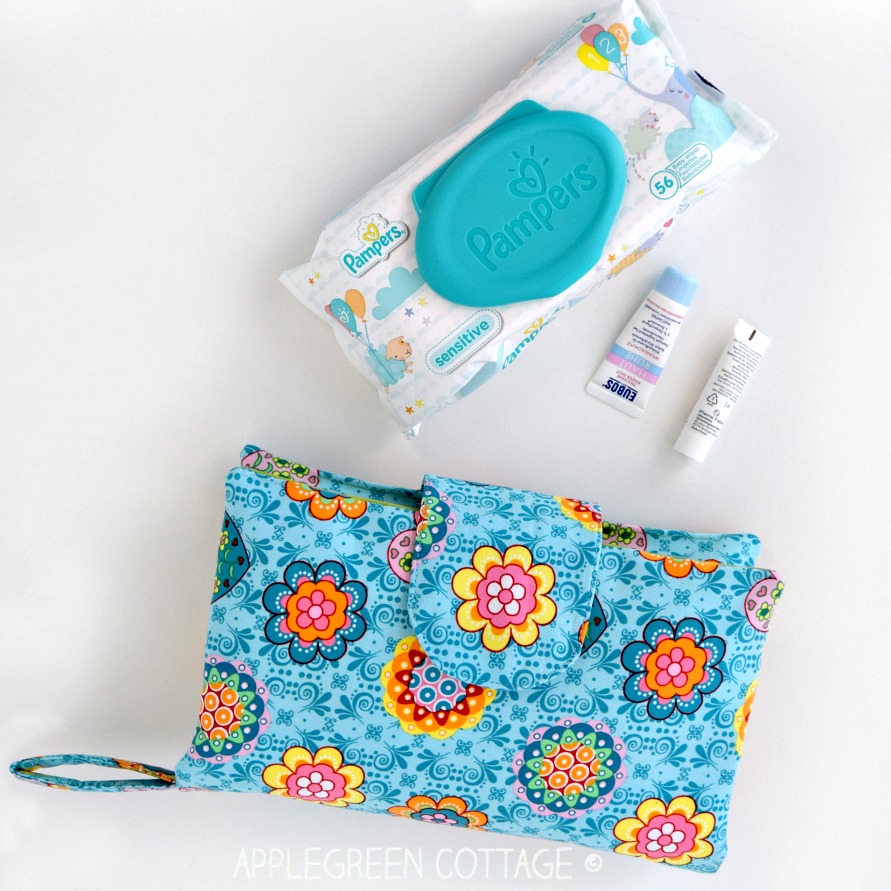 Looking for a perfect baby welcoming gift? Pair the burp cloth set (pattern above) with a few bandana bibs for the baby and add the Ultimate Diaper Clutch for the new mom. It's the perfect handmade gift every new mom would love to have AND it makes an excellent baby shower present. It's totally adjustable: one pattern, many different options. Check it out, and make sure to use the most gorgeous cotton print you have in your stash!

Next, baby bibs. These might be the first thing on your mind when you start looking for cute things to sew for babies. I've got two patterns, each in more than one size for you!
Free Baby Bib Pattern in 3 Sizes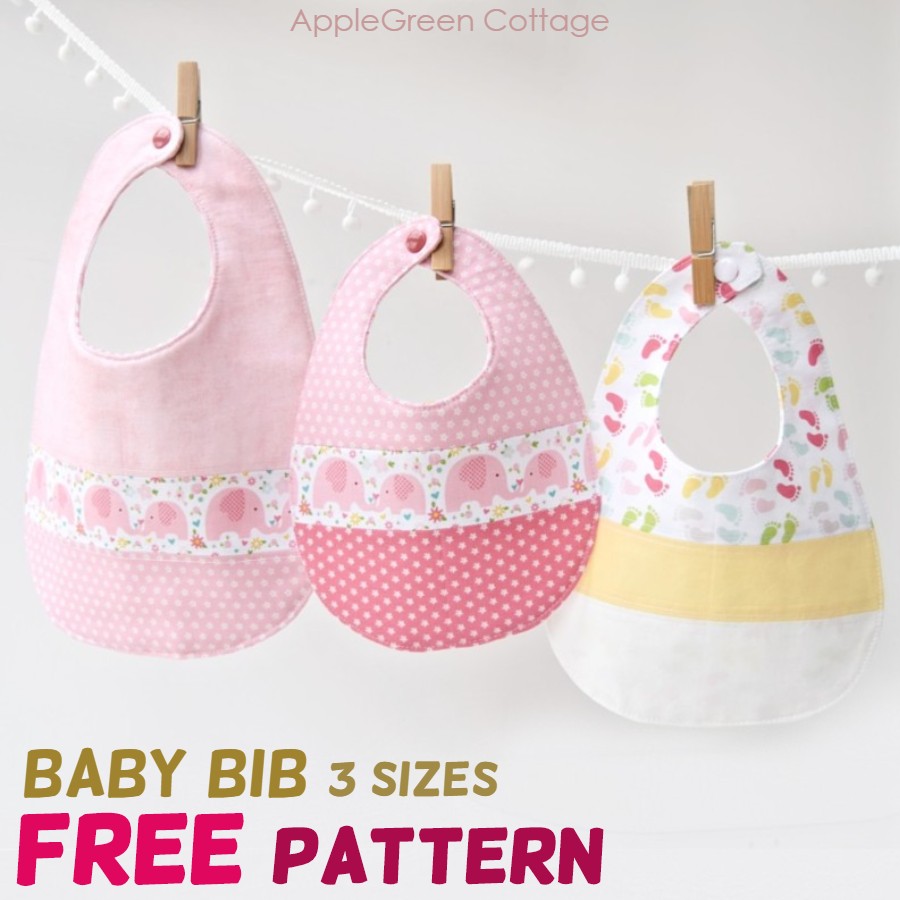 Hop over to the blog post, grab the baby bib pattern and see which of the prints was my favorite! Or can you guess from here?
You can get the baby bib pattern emailed for free if you sign up for the free newsletter using THIS link.
Free Bandana Bib Pattern - 2 SIZES!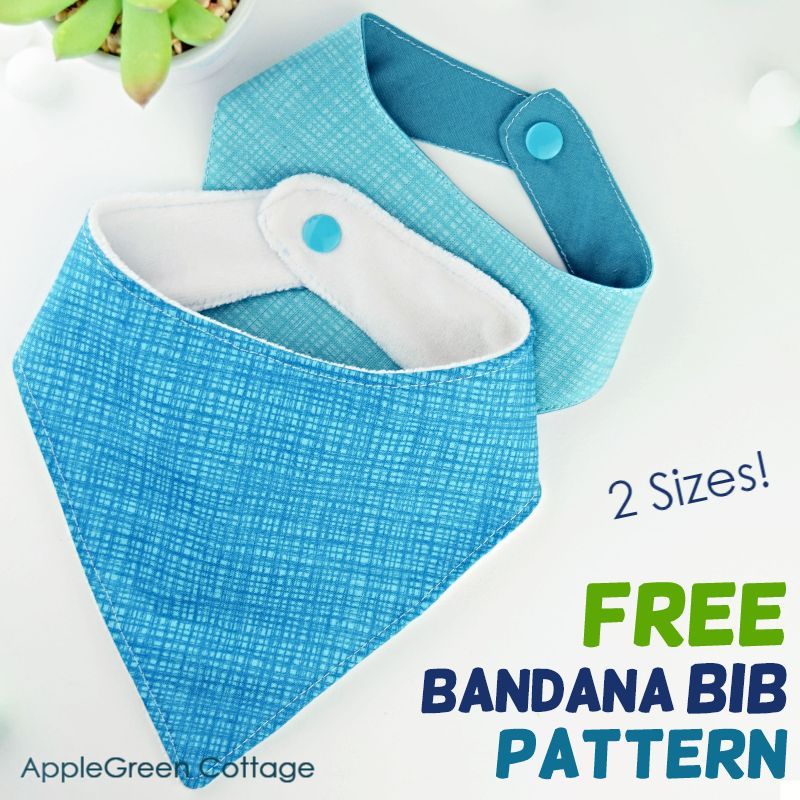 Make a bandana bib for babies or for toddlers, using this free dribble bib pattern in 2 sizes. The pattern was updated. An easy sewing project for a bandana bib that can be used equally for a baby as well as later when the baby turns into a toddler. Actually, this must be the easiest bandana bib tutorial you've ever seen! Even if you already have the old version, download this one as it's got an additional baby size added.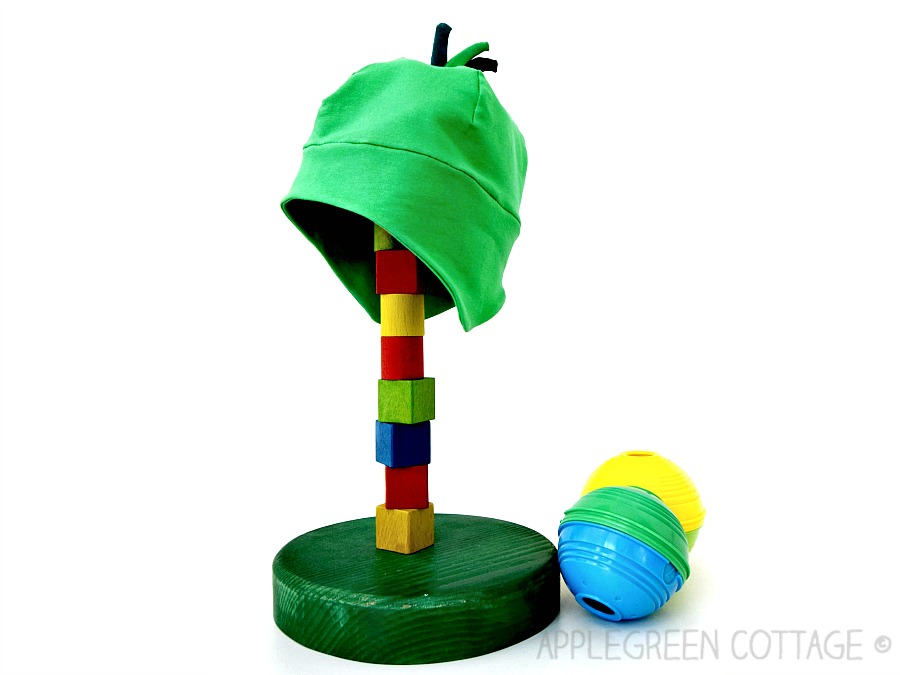 Meet my Best Earflap Beanie hat. This earflap beanie hat will protect the head of the newborn from wind and chill. It does not have any straps to tie, a detail that makes it safer for use. It has double-layer flaps that will fully cover the ears. These beanies are practical and very comfortable to wear. Not just for babies though, as the pattern comes in 8 sizes, from newborn to adult.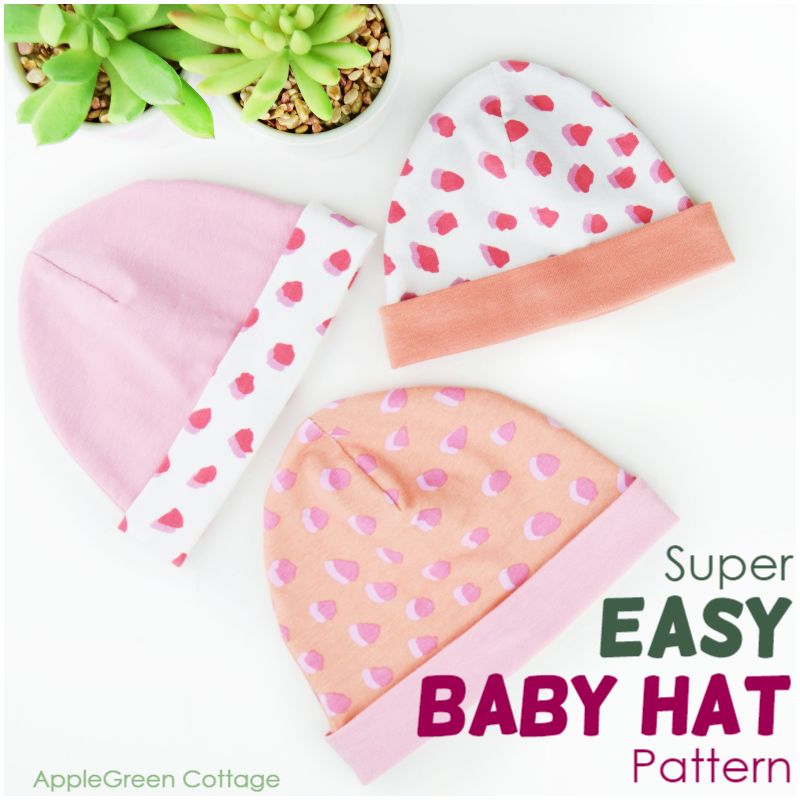 Make a set of baby beanie hats for your bundle of joy - always a great gift!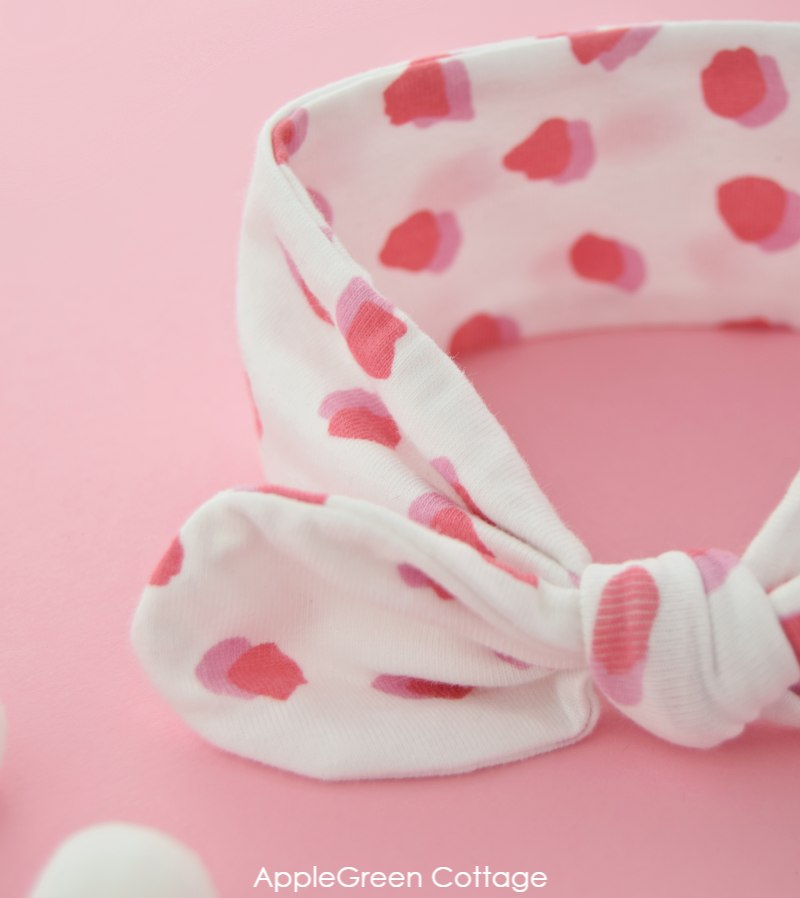 And add a matching baby headband to the baby hat above, a perfect baby shower gift! I even made the tutorial in matching prints, have you noticed?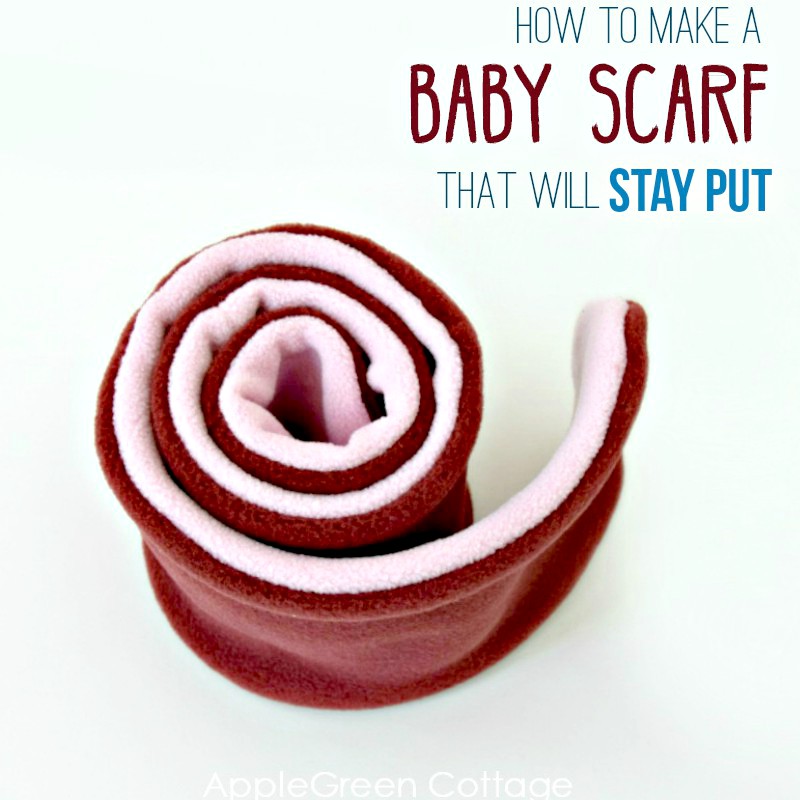 Learn how to make a baby scarf that will stay put. It's a beginner sewing project and easy tutorial for a diy fleece scarf that is breathable, lightweight, soft to the skin, and comfortable to wear. With a little something added that will prevent it from falling off. Check out the tutorial.
Sewing Projects for Baby Nursery
Baby Nursery Decor To Sew
And then there's nursery decor. I never get tired of nursery decor!
Here's some inspo for easy sewing projects you'll love to make for the baby nursery - either for the newest member of your family or your friends' baby. Also, they make great diy baby shower gifts you can make yourself.
Let's start with one you'll definitely need when setting up your baby nursery room:
Simple Diy Curtains for the Nursery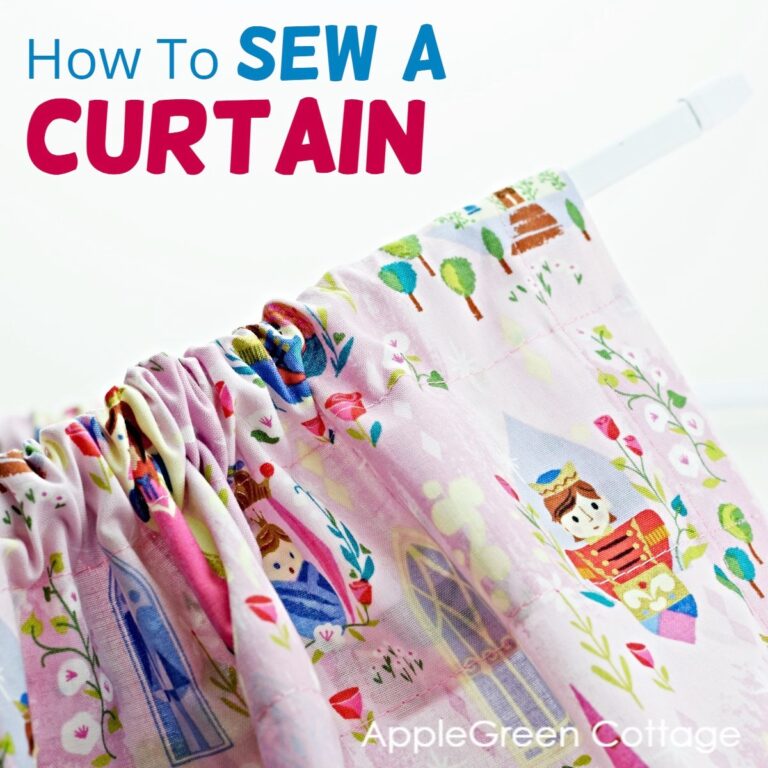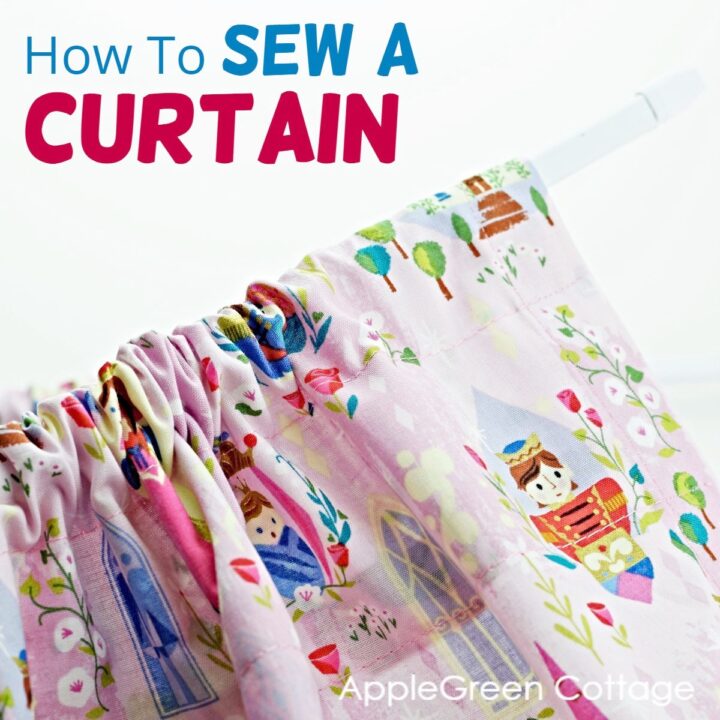 See how to make a simple curtain for the nursery - this tutorial shows you how to sew a curtain even if you have never yet made one, and you can use it with ANY size of the curtain rod. Any!
And a smart door-window solution for a nursery:
Sew A French-Door Window Shade For The nursery
If you need some peace and quiet in a nursery with French doors - especially with several small children in the home - you can add this: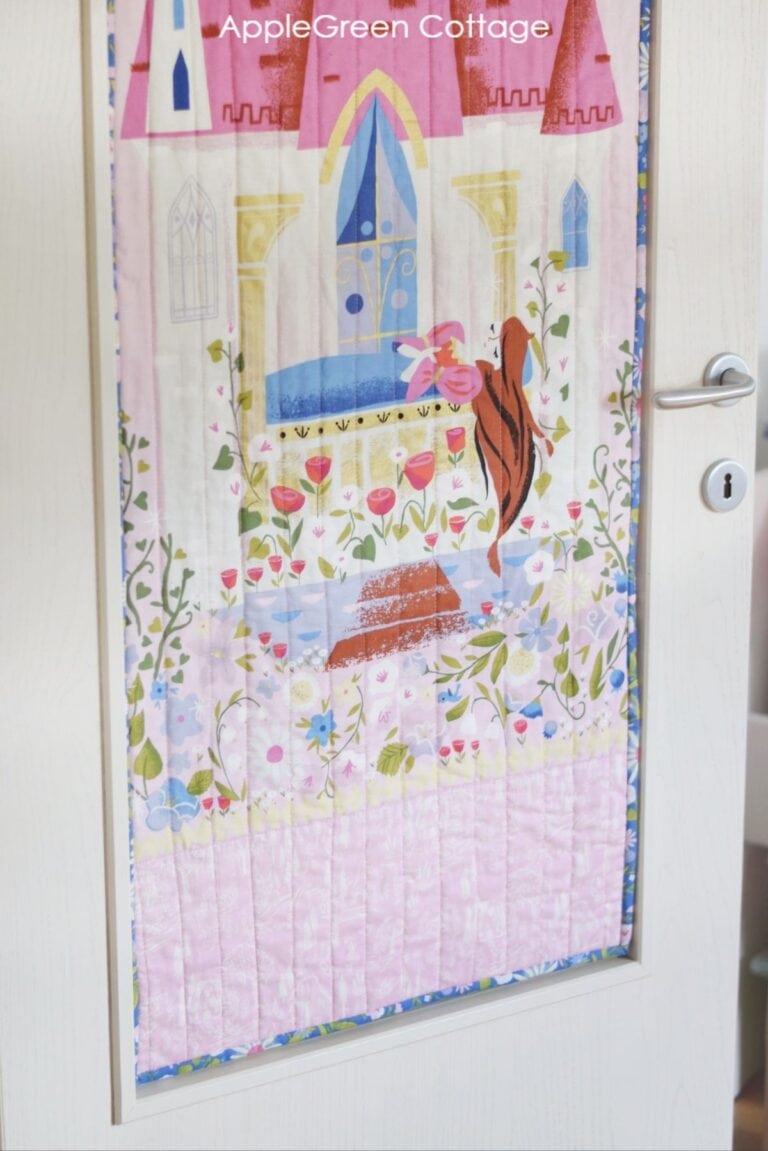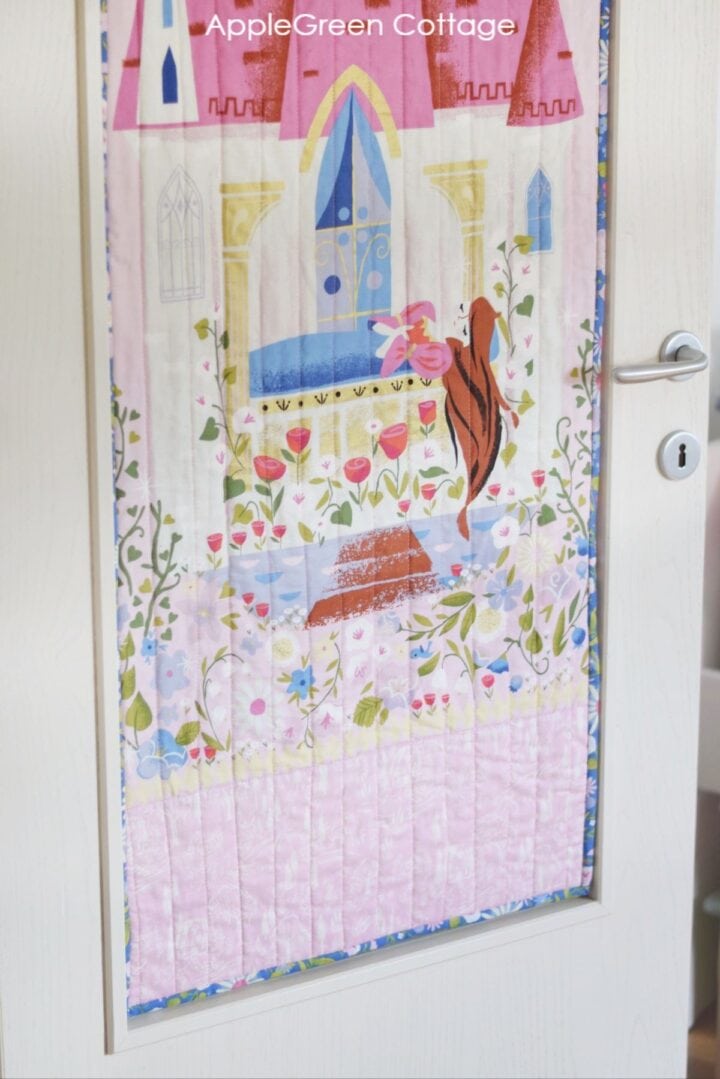 You can either use a panel to make a beautiful quilt to hang on a wall in your nursery, or cover a French door window like I did. Shading, noise reduction, privacy for your nursery room.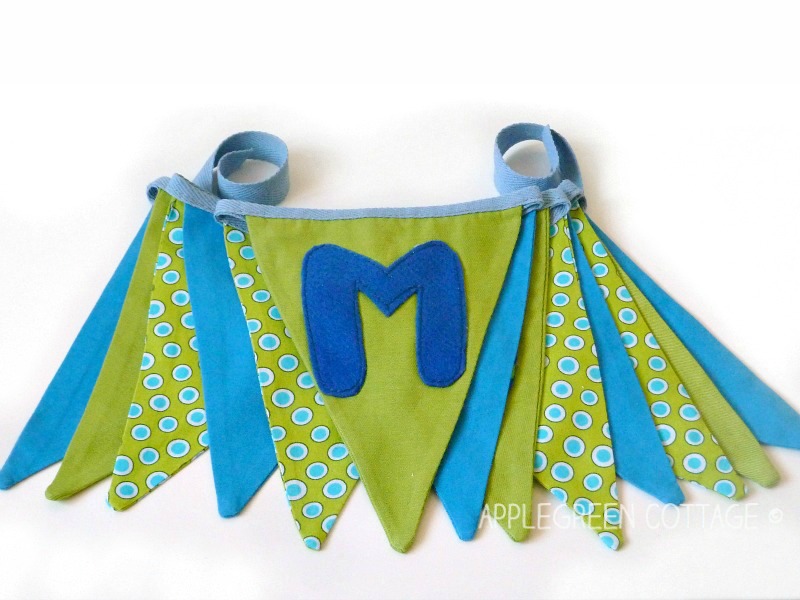 What better way to say hello to a new member of the family - an easy and cute, handmade welcome banner, and that with the baby's name on it! You can easily make one even if you're new to sewing. This easy diy bunting banner tutorial includes a free PDF sewing template and a few tips and tricks to make it easier for you. A perfect beginner sewing project and a baby welcoming gift that will last for years to come.
Since it's double-sided, both sides of the banner will look lovely when hung across the space. Yey!
Nursery Storage To Sew
Gorgeous nursery storage you can make yourself: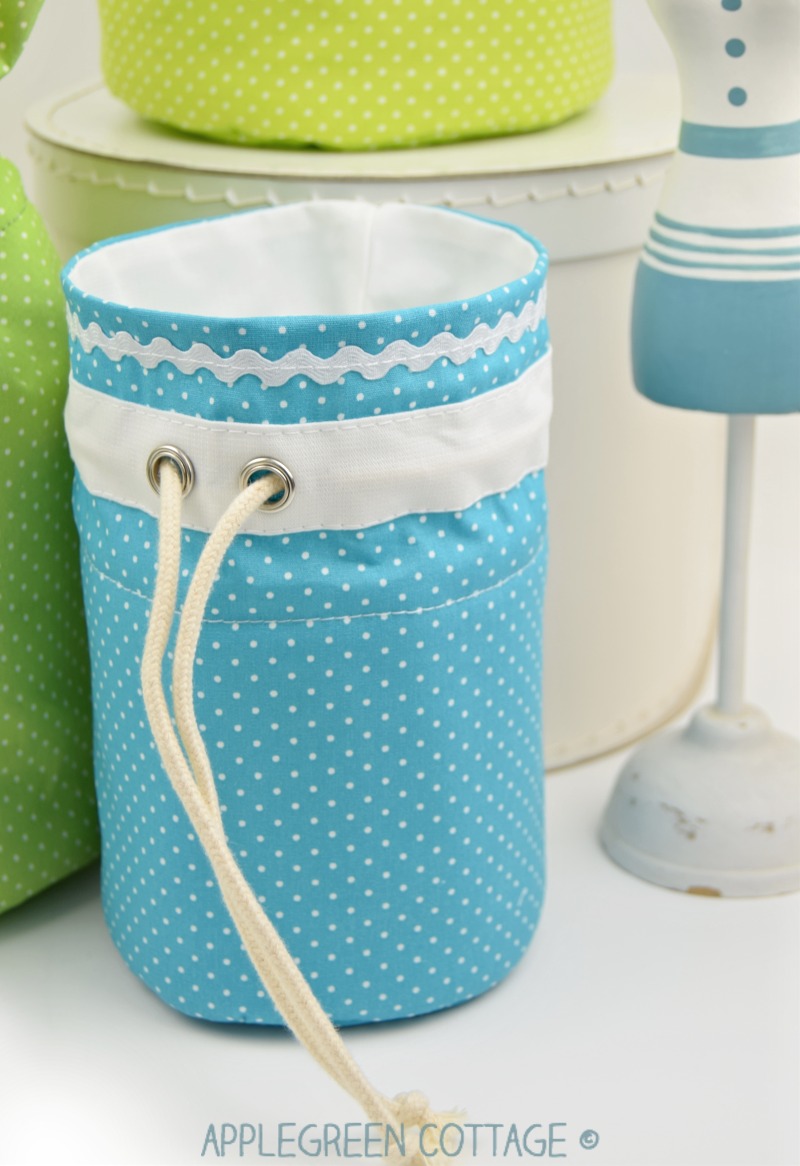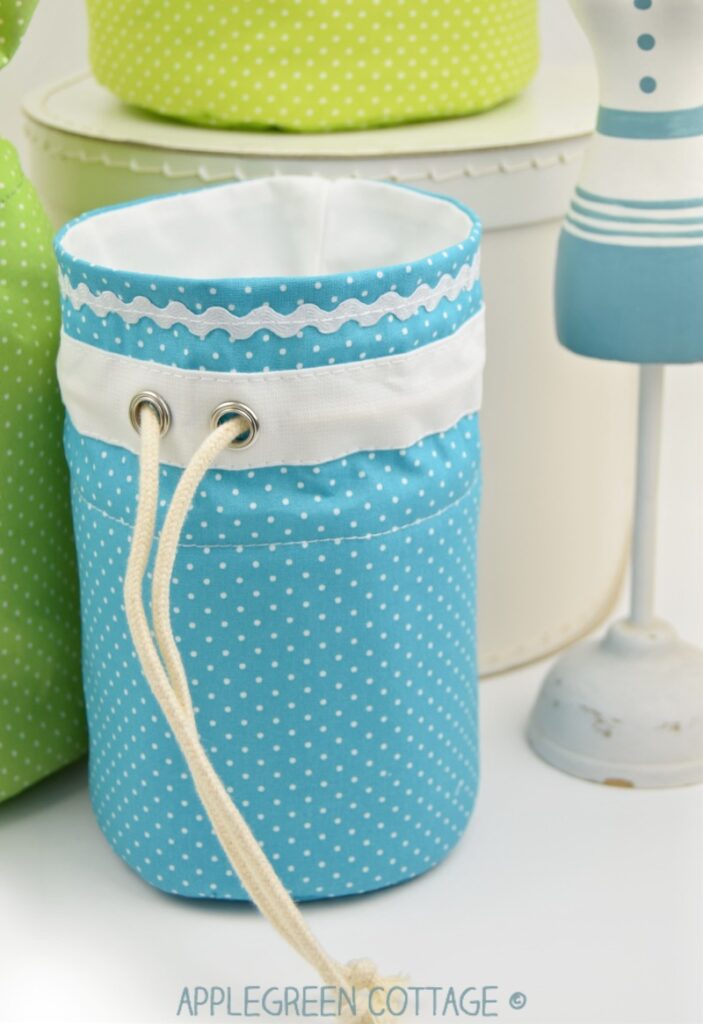 And of all the sewing projects for baby nursery, this one might be my number one choice: these gorgeous, soft, and so practical nursery storage baskets. They can be used as bins to store baby cream and wipes, and a larger one to store diapers. they can be closed quickly for travel.
So if you're thinking about making handmade baby welcoming gifts, this round basket pattern is a perfect easy baby nursery gift you can sew now. Check out the features and the pattern here.

Need more storage options? These super cute nesting baskets will make amazing nursery storage - and you can use them for basically anything! Think diapers, lotions, little baby socks, and anything else you can imagine!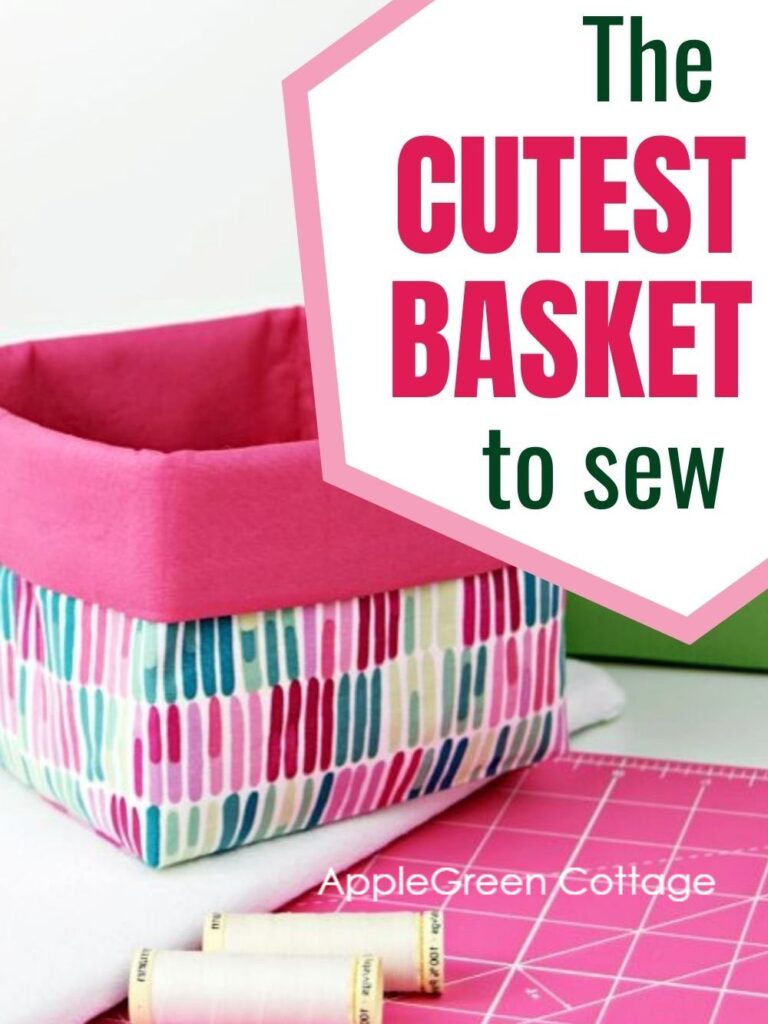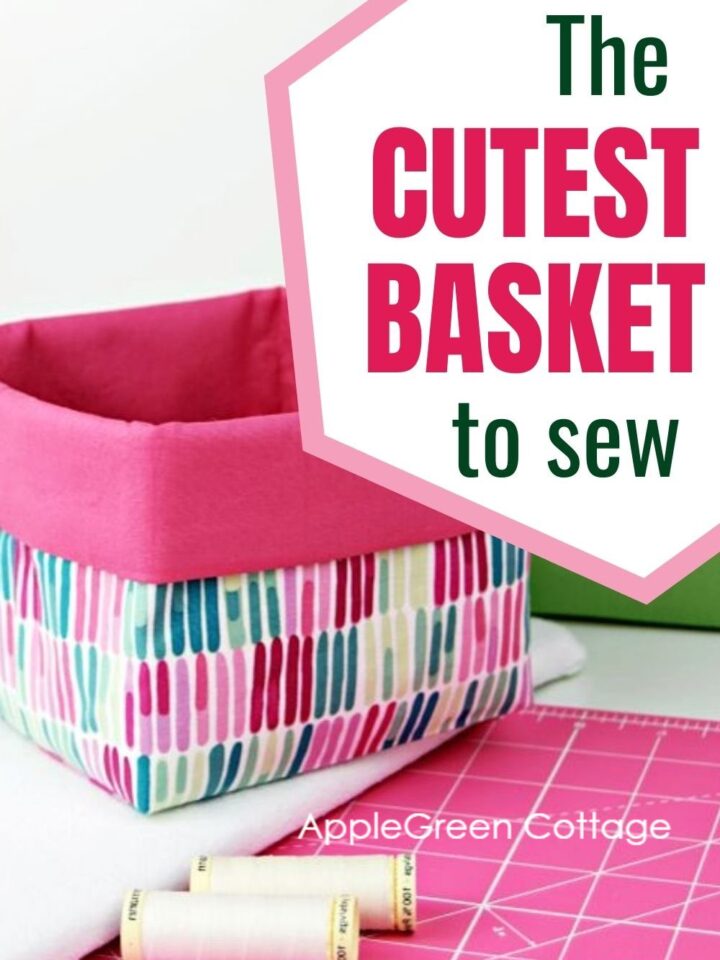 You can pair them with other nursery storage sewing patterns to make beautiful baby welcoming sets, like these cute little bins as trinket storage.
Diy Fabric Baby Toys
DIY baby toys will encourage the development of the little ones, offering visual and tactile stimulation, helping with motor skill development and - well, they are handmade, and thus special!
Fabric Tactile Toy For Babies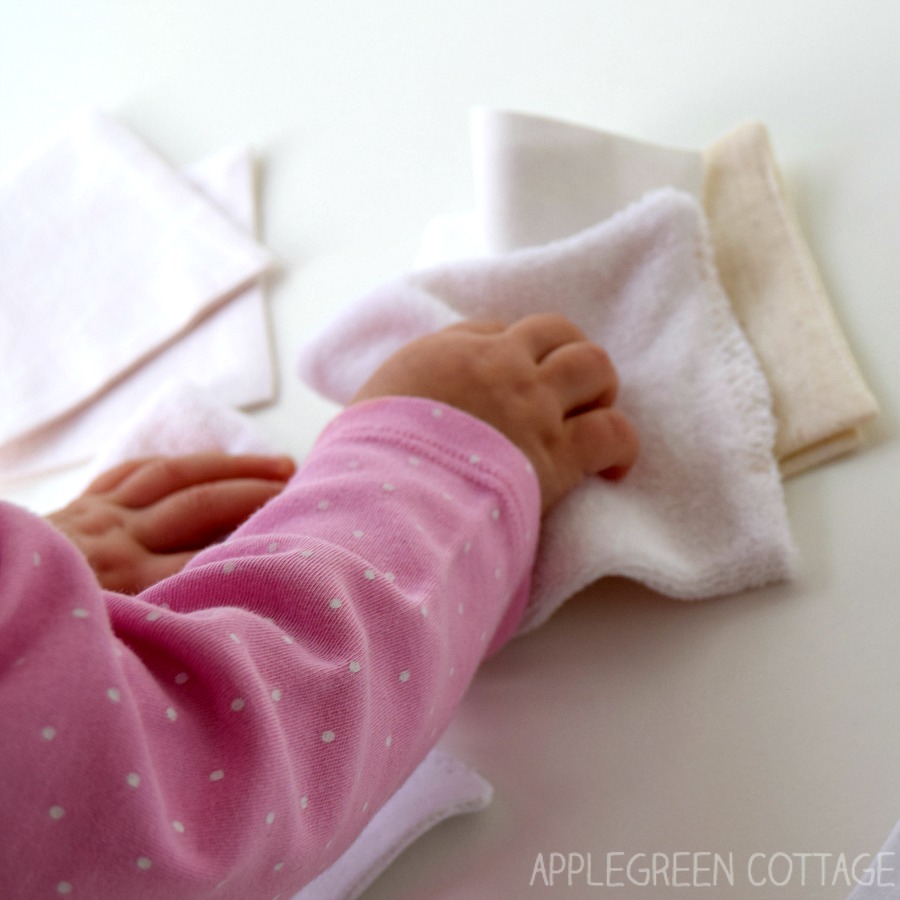 This soft and light DIY baby toy will help your baby build tactile awareness, along with a few other benefits for the child. Learn how to sew it, it's an ideal sewing project for beginners!
DIY Fabric Toy For Babies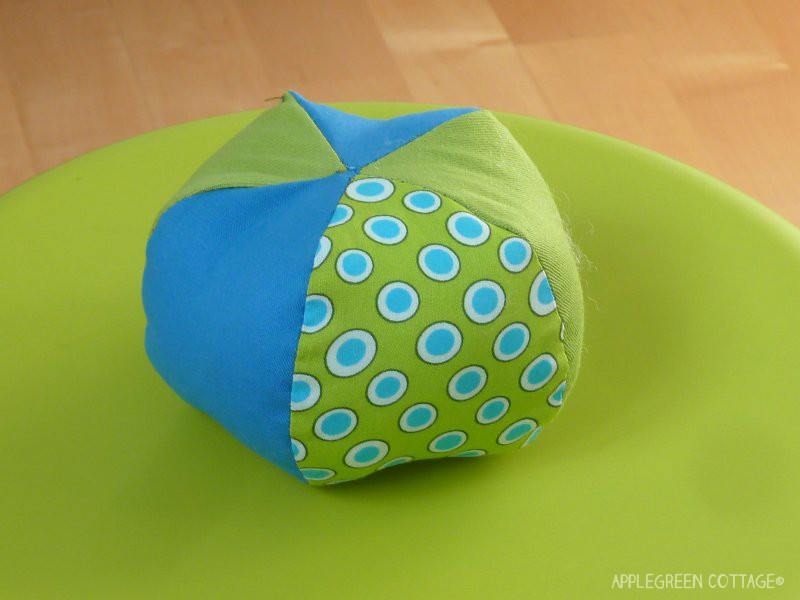 A soft, cuddly fabric ball with loops, in bright colors. It is light, safe, multifunctional. For us, it has been the perfect toy. At first, hung over the crib, you can use it for visual stimulation of your newborn baby. This activity assists in the development of attention span and focusing skills. A bit later, the baby will learn how to grab it (loops are useful!) and start playing with it.

I made this soft fabric ball for a baby when my son was born, and it's still in our home. Learn how to make it yourself - the tutorial includes a free PDF template. Get it here:
Fabric Sailboat Baby Toy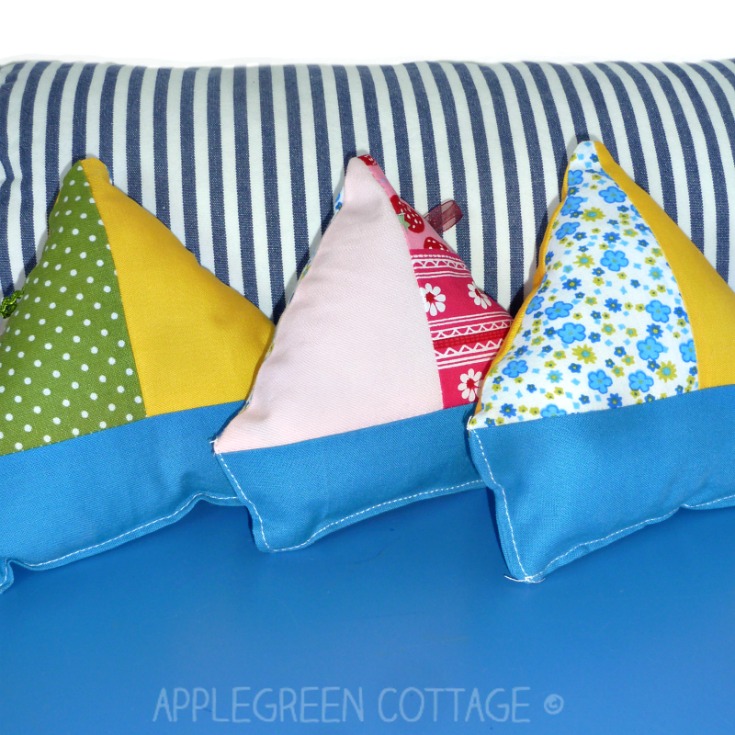 I fell in love with this little baby toy immediately. I made these three in the image when our daughter was born. They were easy to sew and can be used either as a rattle or as a small pillow. Bright colors and soft materials! Make sure to get the free sailboat template I made for this very sailboat toy, to sew one of these cuties yourself.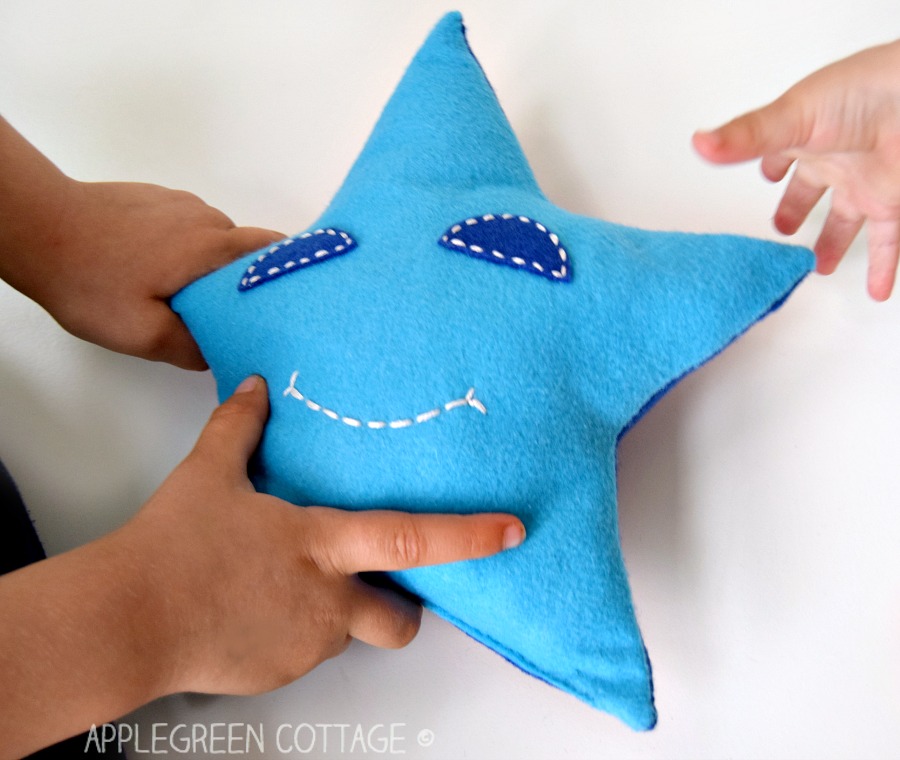 Felt Star Softie - Free Multisized Template When talking about softies, this one has been a great hit: a soft star pillow with cute embroidered eyes. Easy to make!
No time to sew now? Save these ideas to Pinterest using THIS link or the image below, so you have them when you need them!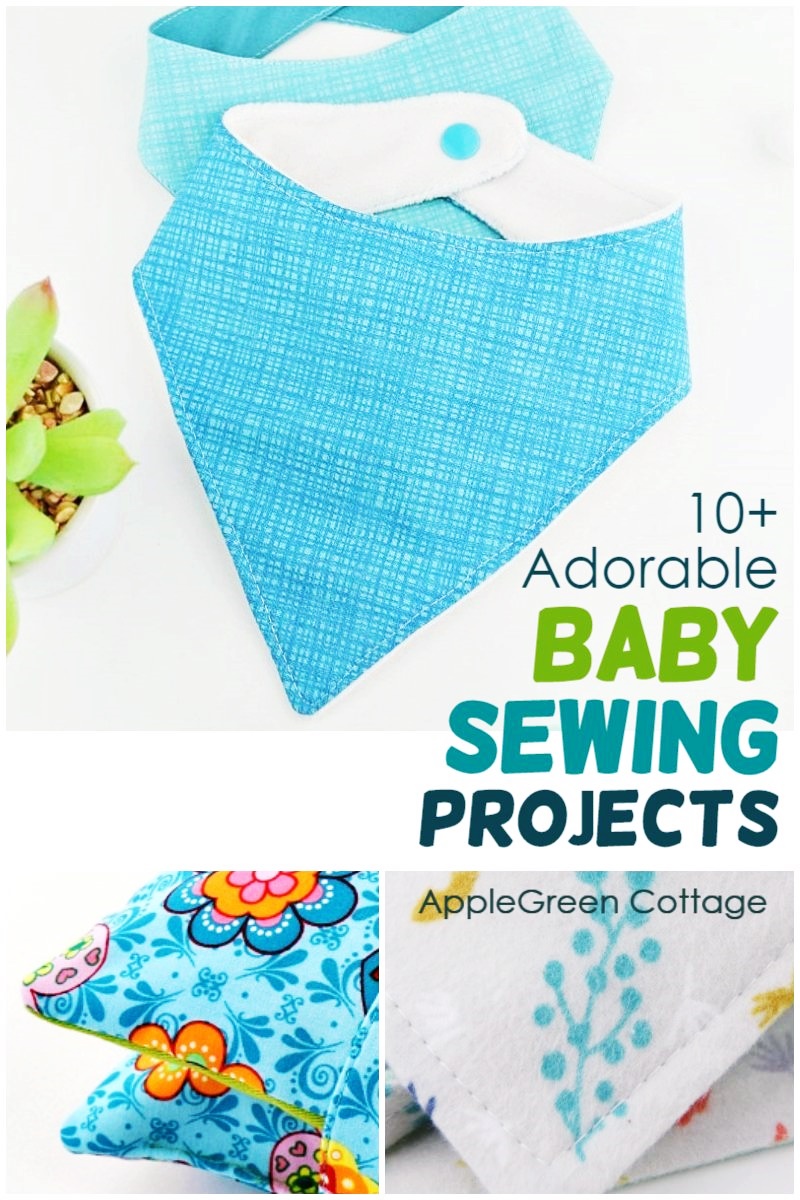 Save these baby sewing projects for later for some baby sewing inspiration: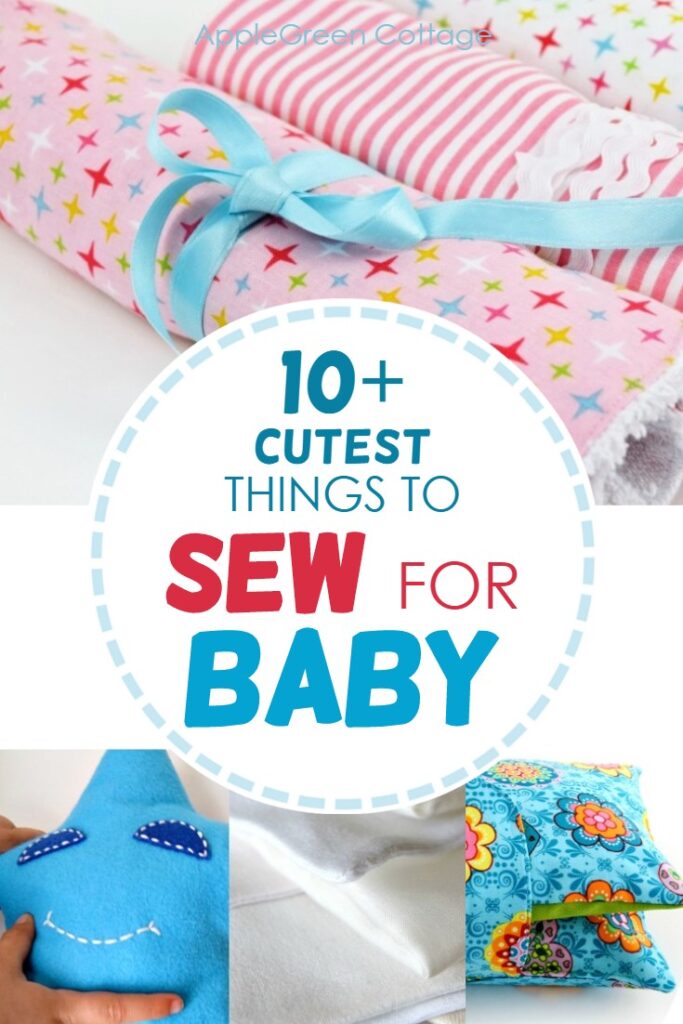 I hope you liked these sewing projects for baby nursery, nursery decor and storage, baby bibs, burp cloths, diaper clutch, sweetest baby hats, nursery decor, baby toys to sew (here are more diy toys if you need them!), and more.
And most importantly, I hope these have inspired you to use the tutorials and patterns, and sew something beautiful for your baby, too.
Of all the things to sew for baby, what was your favorite? Have you noticed any other sewing projects for a baby that are not covered here, but you'd like them to be? Let me know in the comments!
Want more projects to sew for babies and kids? Check out these too:
WANT MORE FREE TUTORIALS AND Patterns?
Get email updates and never miss out on new patterns, printables and tutorials:
Or check out this popular pattern in our shop: Ultimate Diaper Clutch - a perfect baby welcoming gift every new mom would love to get!