Sew a cute fabric boat toy from this free diy boat toy pattern. Easy and cute!
Make an adorable soft toy using this free printable sailboat template. If you like my other toy tutorials, like my popular fidget toy that can be sewn in an hour, read on. This is one of the easiest and satisfying diy gifts to make for kids!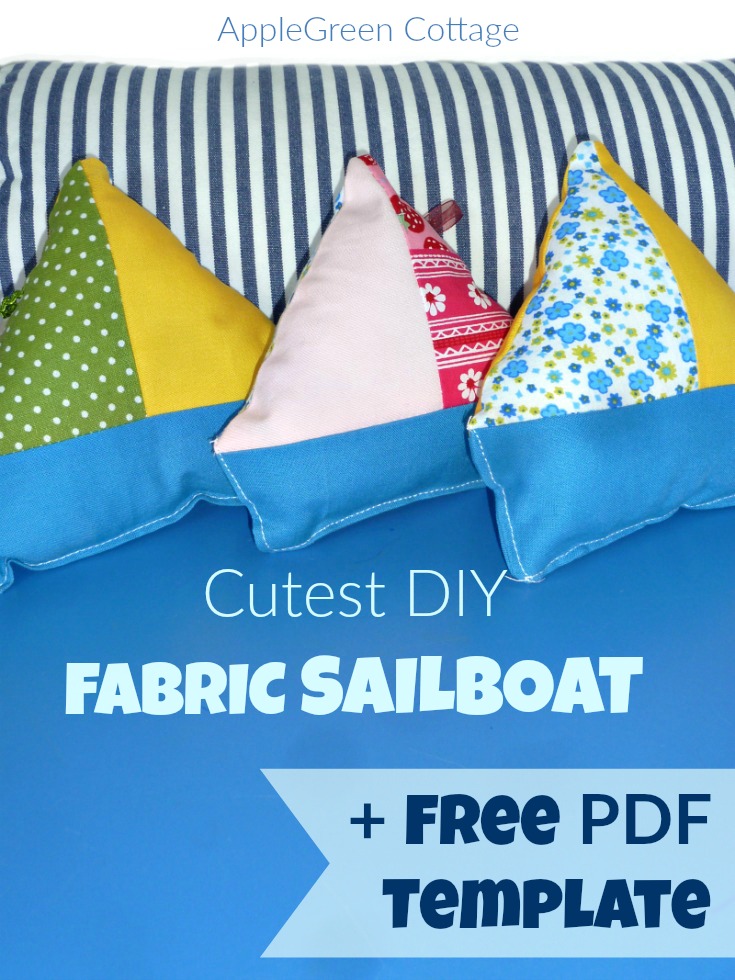 And scroll down for the link to the free printable sailboat template for you to download and sew tons of these adorable softies. Totally free!
If you're here to sew for babies, you'll love this free guide too: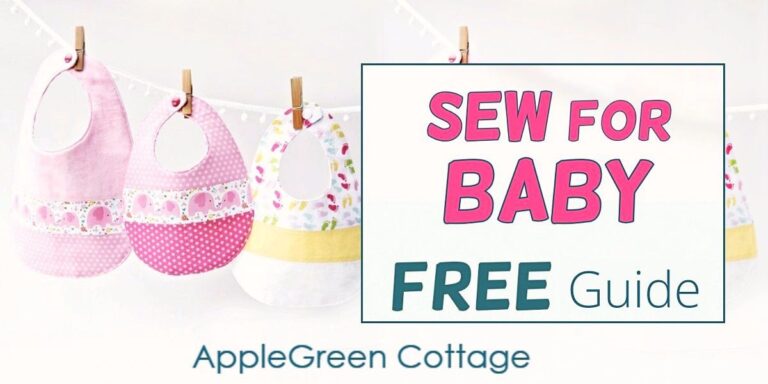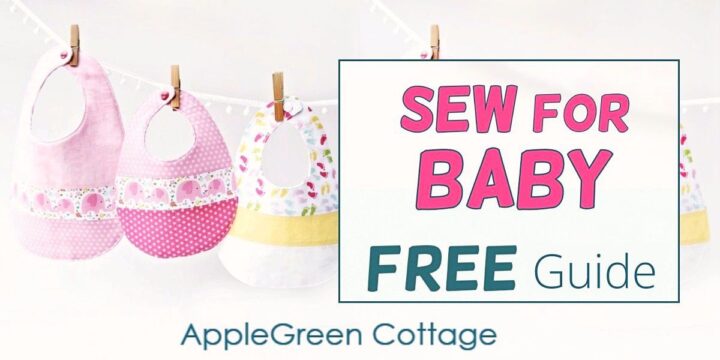 Join the FREE 6-part email guide and sew the CUTEST things for a baby - the EASY way! You'll get my best baby sewing ideas by email.
This one includes many baby sewing toys, accessories, and little things to sew for babies you get in that guide. It's tons of value - and free.
Now, let's first see how to make the perfect baby sailboat toy using the pattern linked below:
Fabric Boat Toy Template
Are you feeling nostalgic about the summer? Me too! That's why I tried to make the summer last longer by sewing a few adorable fabric sailboat toys. A wonderfully soft baby toy and a soothing farewell to an awesome summer. These homemade sailboat softies are a great (and quick) beginner sewing project and so much fun to sew!
This easy sewing DIY might keep your summer memories alive a tad longer. And it makes a perfect homemade gift for a baby.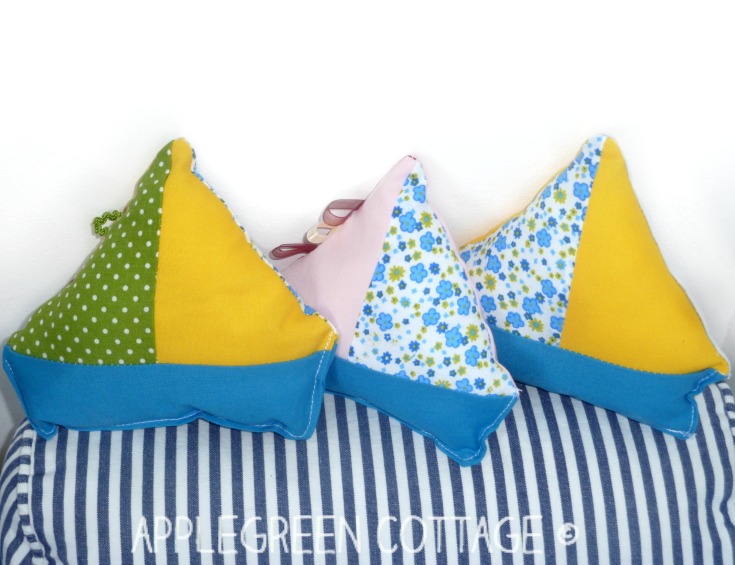 This softie toy is easy to make and fun to play with. Isn't that a wonderful combination?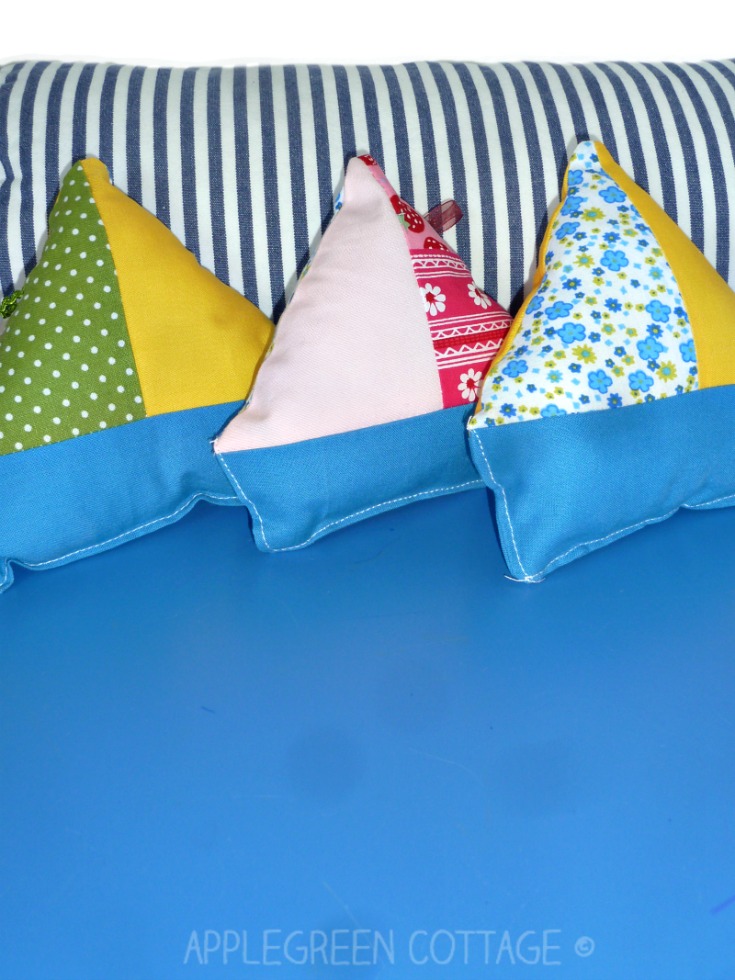 Now, think: how many kids are there in your life? It's that many fabric soft boats to sew!
They are quick and easy to make, and I hope you'll have lots of fun sewing them! You can make them in any size, too. I think I could make an awesome fabric boat pillow next time.
Are you ready to make one too? Head over to Irina's tutorial at Sew in The City. She's made a step-by-step tutorial with lots of photos, perfect for those who'd like to make a quick baby welcoming gift. I'm sure you'll love it, these fabric boats are an adorable beginner sewing project.
To those of you who are no beginners at all - and I'm sure you won't need to follow a tutorial to figure out how to make this ship - have a look around. You might find a lot of other great sewing stuff on Irina's site, too!
And a tip to make it faster: when cutting pieces for your DIY fabric boat, cut several additional sets, set them aside, and store them somewhere safe - away from scraps so you don't accidentally throw them away! Next time when you need a great last-minute gift for a toddler or a baby, it will only take you several minutes to sew an additional sailboat soft toy and make a certain kid totally happy. A win-win!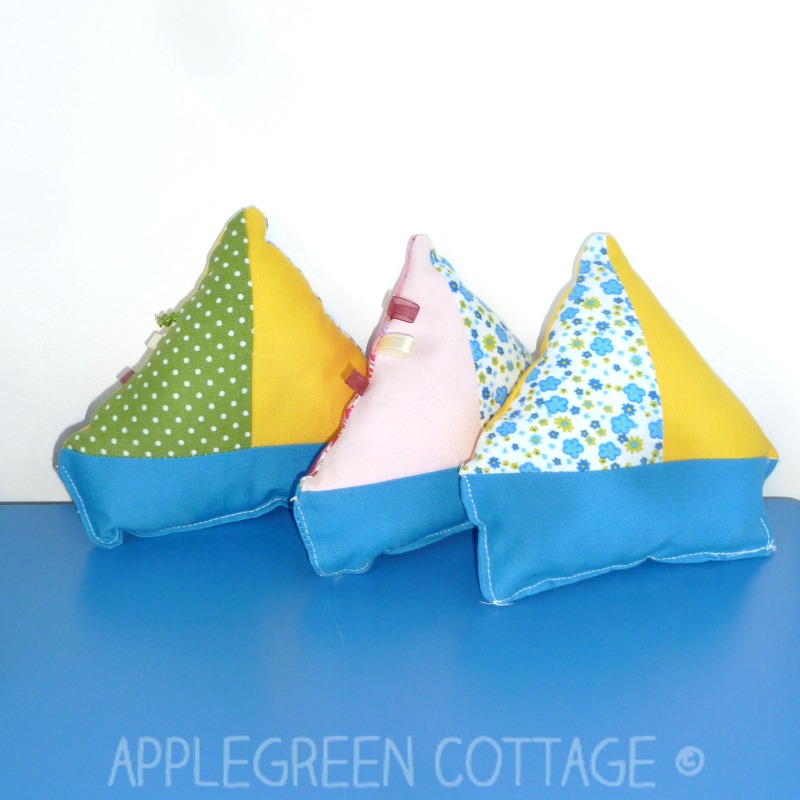 And before I hit publish and let this post go live, just one more question to you:
Do you want this boat template as a free printable PDF?
CLICK THROUGH TO THE FREE PDF SEWING TEMPLATE here. 
And just to be clear: in this pdf pattern, I am linking it to the original author (Sew in the City). It's her idea and her boat. And her tutorial.
Why am doing this? To make it easier (and quicker!) for you to make your own cute boat toys. And to bring additional views to a great sewing tutorial that deserves more eyes and praise. Cheers to that!
Stay tuned for more pdf patterns, I'll post them on this blog (or better yet, hit the subscribe button to stay in the loop. I'm drafting a few other printable PDFs in the evenings, while kids are asleep, but Shhhhh 😉
Damjana
***
This post is part of the FREE BABY SEWING PATTERNS series on this blog. Make sure to grab ALL of the free baby sewing patterns on this site:
WANT MORE FREE TUTORIALS AND GOODIES?
Get email updates and never miss out on new patterns, printables, and tutorials:
Or …check out the Earwarmer Headband pattern in 8 Sizes in our shop:
Also, check out this cute earflap beanie pattern in our shop: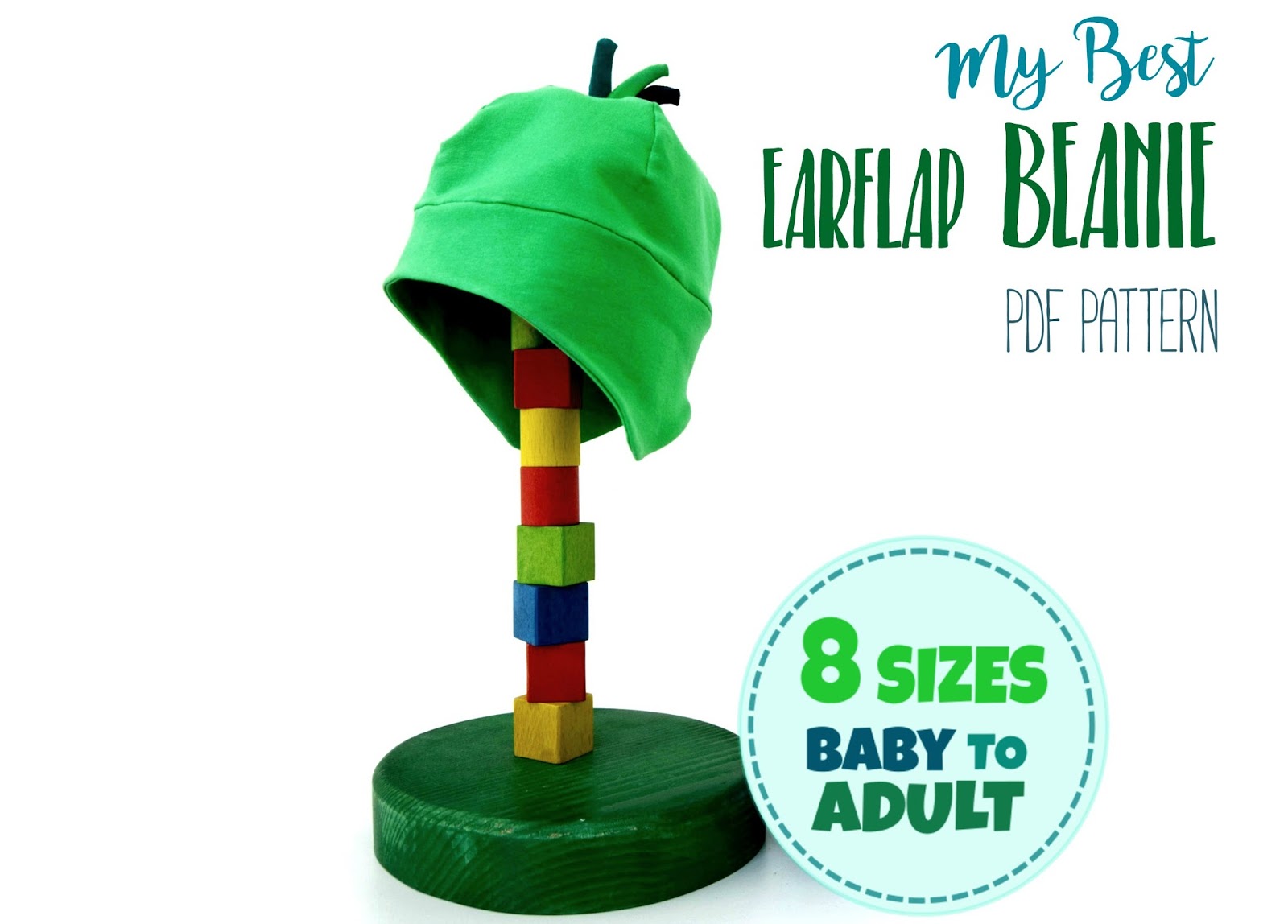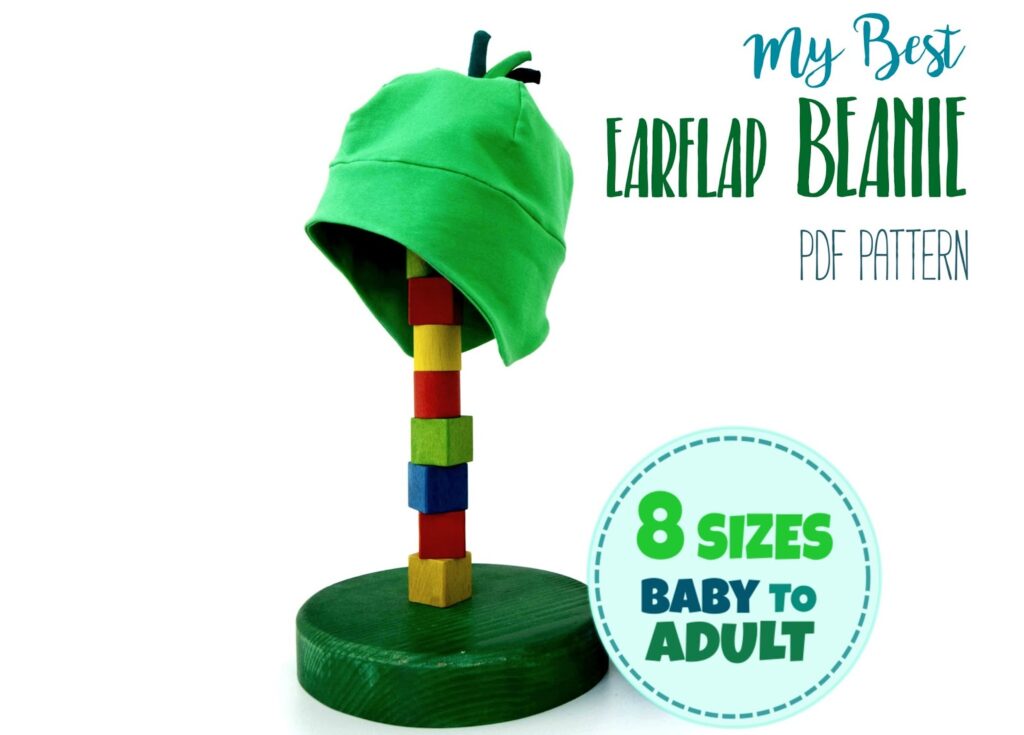 An excellent choice for everyone who has children and would love to see their ears protected in the fresh fall (or spring) wind.