Sew a cute girls dress using these free girls dress patterns. Check out this list and let me know if you have found your favorite girls dress pattern. - I've just added a few more!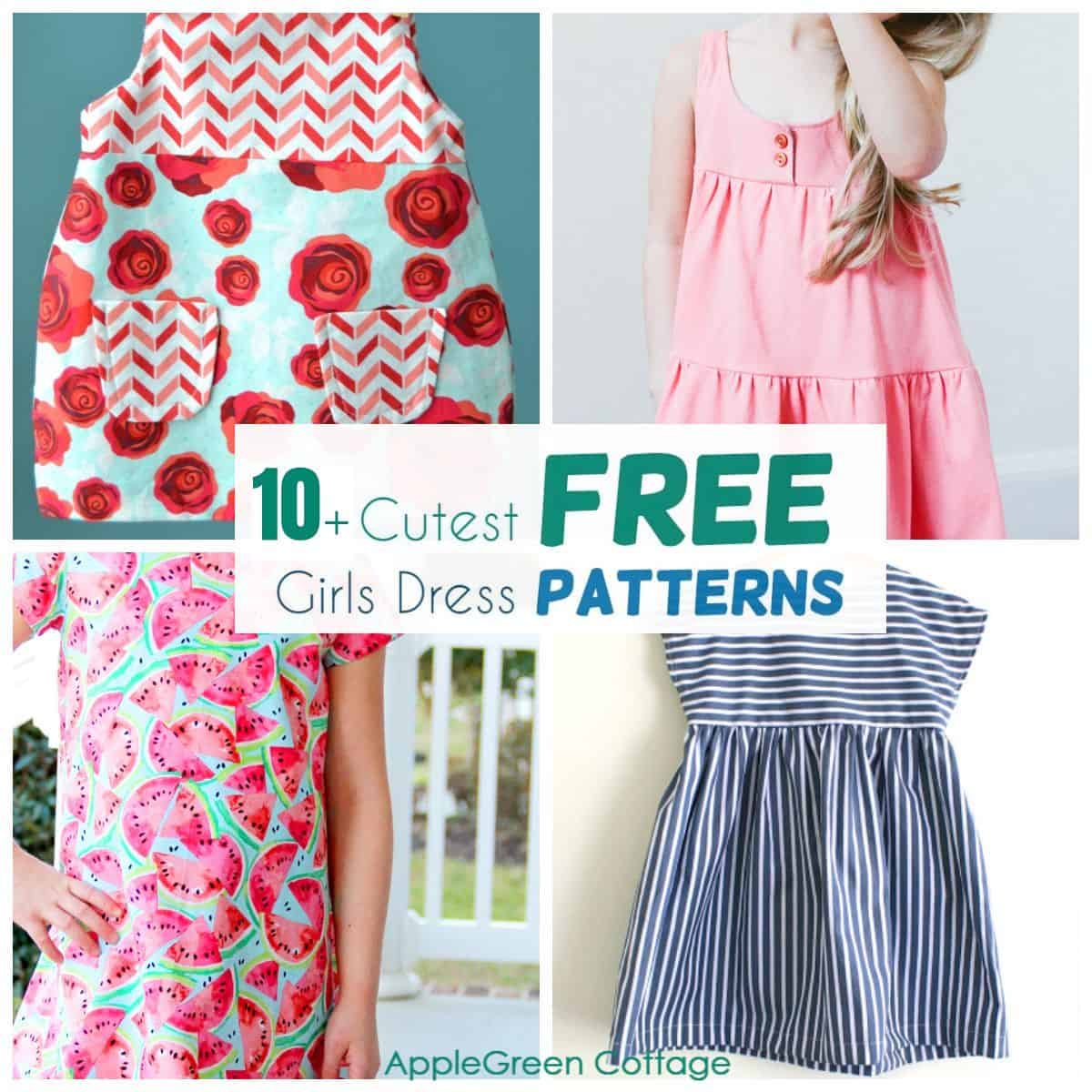 This post includes affiliate links. Thank you for your support. Check out more FREE clothes sewing patterns - or, if you're here to sew for your littles, I've just opened access to a baby sewing course - for a limited period, you can join for free:
Here's a glimpse into my private life - this cute girls dress is one that I made ages ago and it remains one of my fondest memories. I totally forgot how little sleep I got back then, but will always remember that happy face she made when she was twirling around in this one!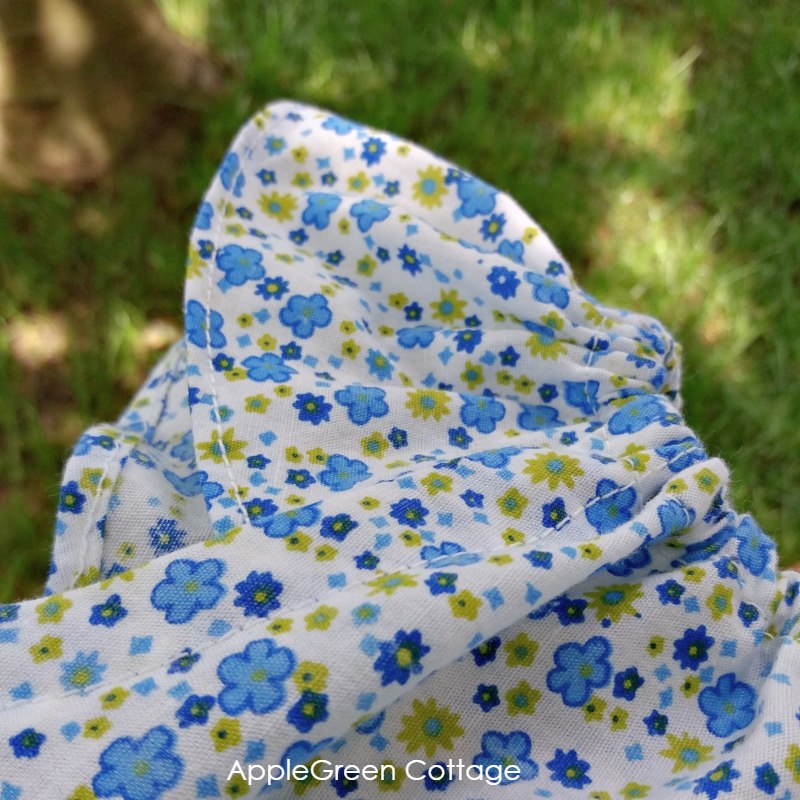 I didn't use a pattern and just 'winged' it, I was lucky it came out great - but how much quicker and easier it would be if I had used one of the hundreds of girl dress patterns!
This is why I put together a list of my favorite free girls dress patterns.
No time to sew now? Save this image to Pinterest using this link for later use: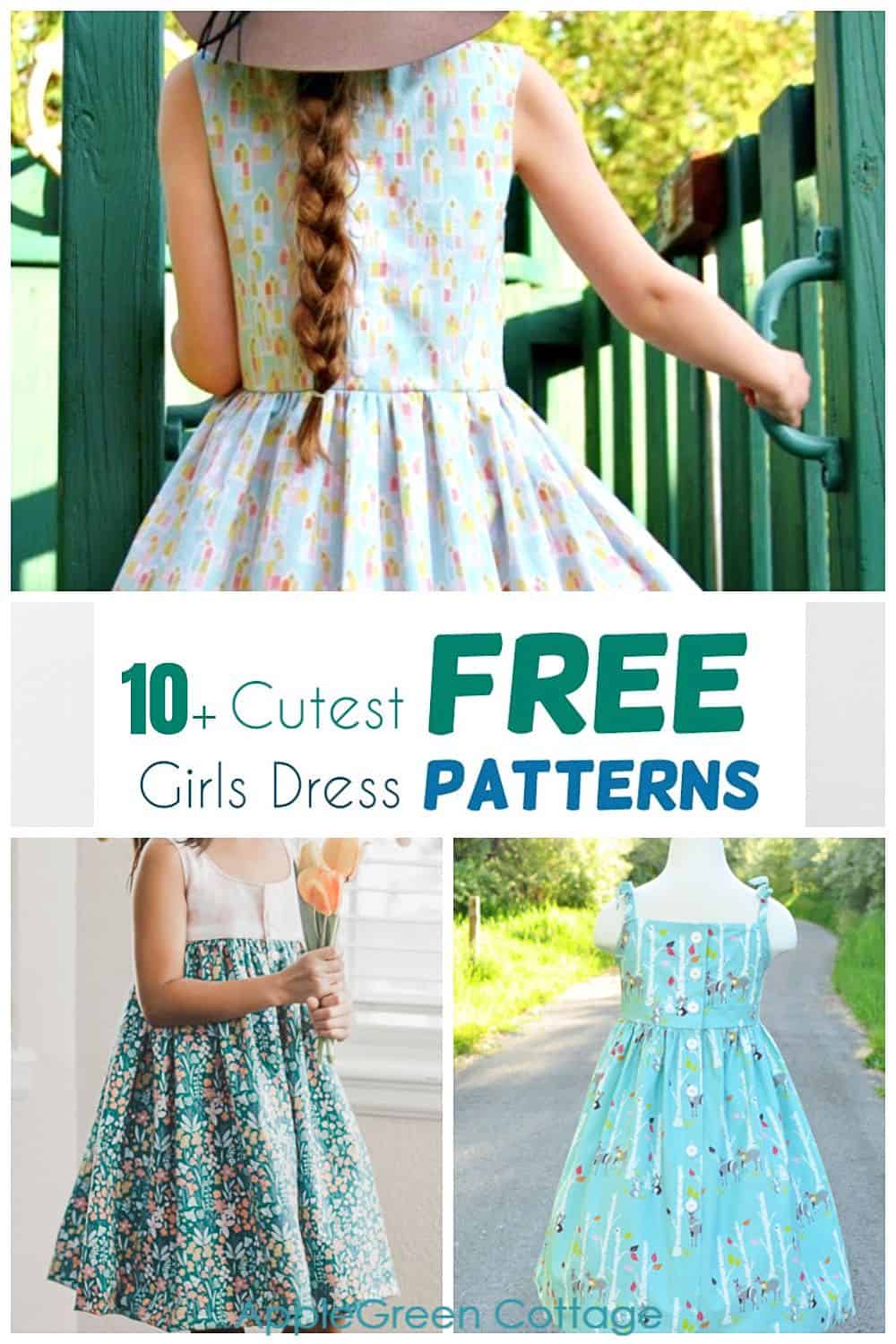 And anyway, summertime is always the perfect time of the year to sew a cute girls dress. Can you imagine anything cuter than a girl in a new handmade dress?
Some of these little girls dresses are total beginner sewing projects, a few are a bit more advanced. Either way, you won't be able to resist them (neither could I!). And as you may have noticed, I have spent too much time on Pinterest (again!), searching for a cute little girls' dress to make for my daughter this summer. I ended up making a selection of my favorite ones - and here they are, all these free summer dress patterns nicely lined up, the cutest little girls dresses with free patterns for me and you to make. I'm having a hard time deciding which one is my favorite. Which one is yours?
Little Girl Dress Patterns
Oh, and before I forget, there's not just free patterns, there's also a step-by-step sewing tutorial included with each one. Try them out and make adorable summer dress for your girl! And since 've been adding new free girls dress patterns to this post, why not start with one that's really new:
The Tank Top Dress Pattern
Tank top dresses are perfect for the summer! This free girls dress pattern was designed for woven fabric, featuring a full gathered skirt and a lovely button closure. Free pattern at Life Sew Savory.
Comfy Knit Dress Tutorial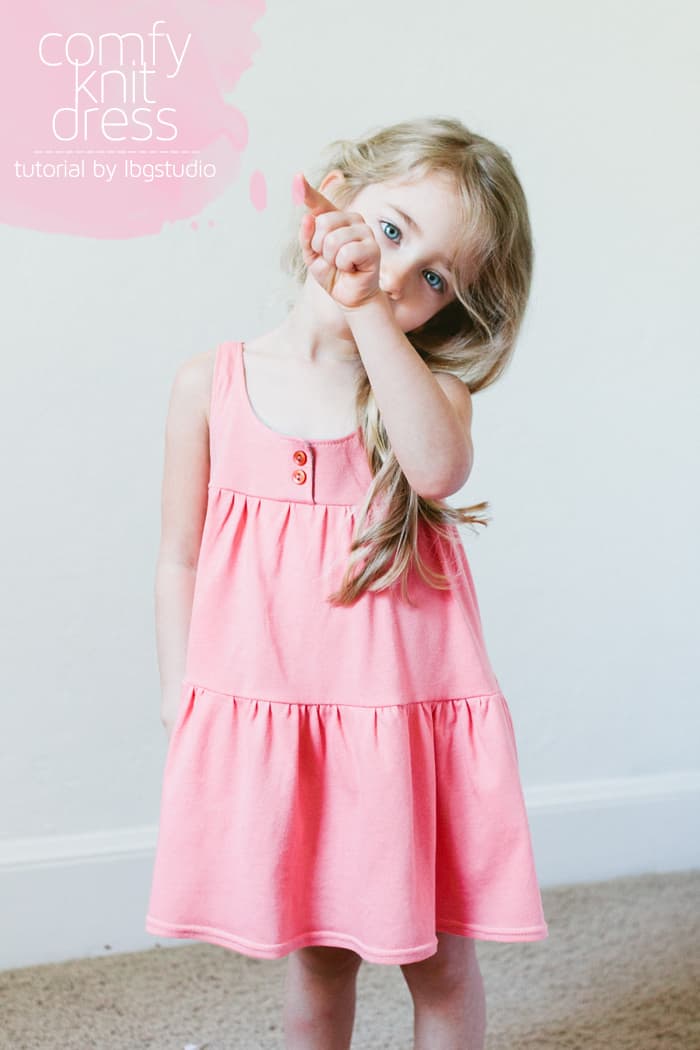 Just recently, I found this cute dress pattern - I love the playful two-tiered skirt on this lovely summer dress by lbgstudio and the lined bodice. Also, the dress can be pulled on over the head - so convenient! You can sew up this dress in just an hour or two and make a little girl in your life very happy.
The Rose Dress Pattern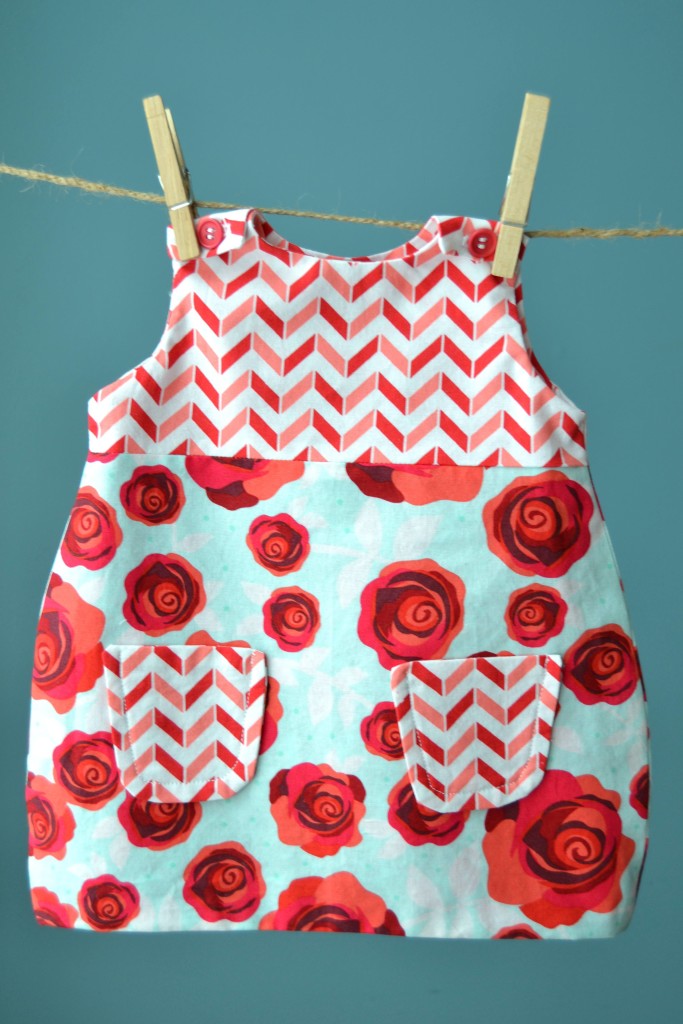 The Rose Dress Pattern by Mary Martha Mama Perfect for your little princess! This free dress pattern for girls is available in size Newborn - 3 mths.
Free Sleeveless Sunday Girls Dress
This one is too, one of my favorite girl's dresses and I couldn't resist adding it. there really aren't many for the girls between 8-12yrs that can be sewn up in an hour or two - well, this one covers it! The free girls dress pattern comes in US size 8-10 but you can easily scale it down to fit a size 6: the pattern designer says you can use a ½" seam allowance plus shorten the bodice by 1 inch and hem by 1 ½inches. What I also love is the fully lined bodice. Such a pretty girls dress for a sunny Sunday - check it out at Sew Can Do here.
While browsing, join AppleGreen Cottage newsletter for even more free patterns:
Classic Girls Dress Pattern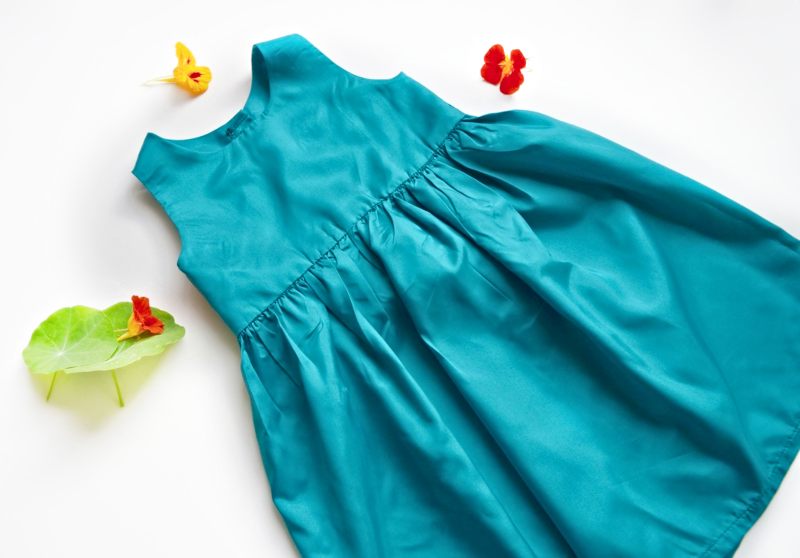 This is a classic girls dress pattern by The Littlest Studio, made in beautiful turquise. You'll love the high waist design. The free printable dress pattern comes in sizes 1 thru 8.
Girls Sun Dress Pattern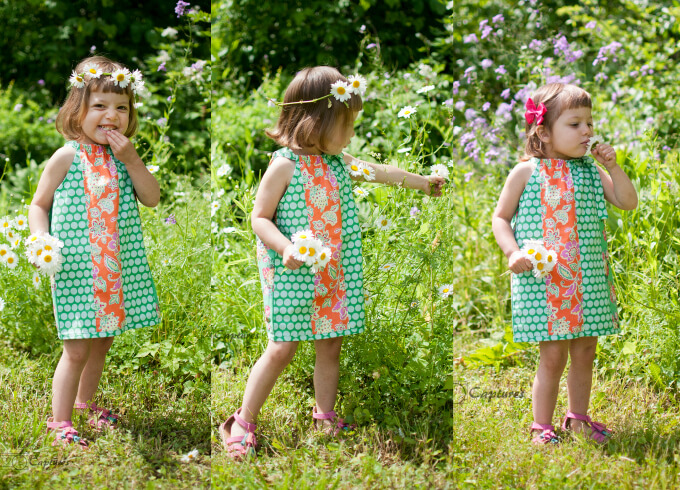 This easy panelled sundress comes in sizes 0-24 months. Totally beginner-friendly!
Free Girls' Halter Dress Pattern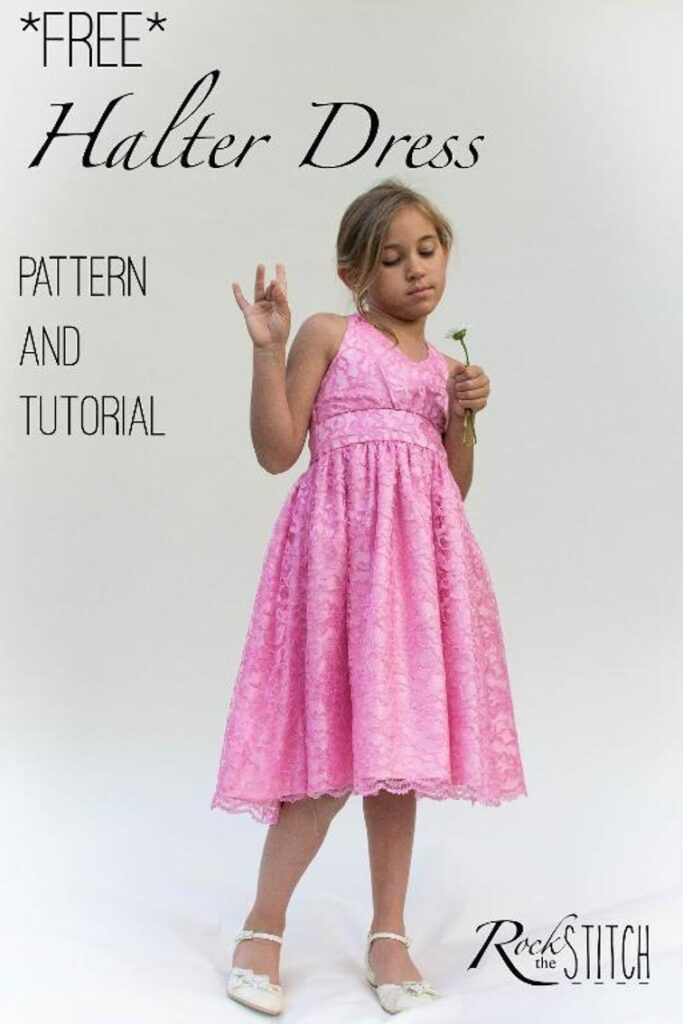 Make a lovely summer dress for girls, one that can double as a perfect special occasion dress. Such an elegant girls dress pattern!
Flutter Sleeve Dress (And Top) Pattern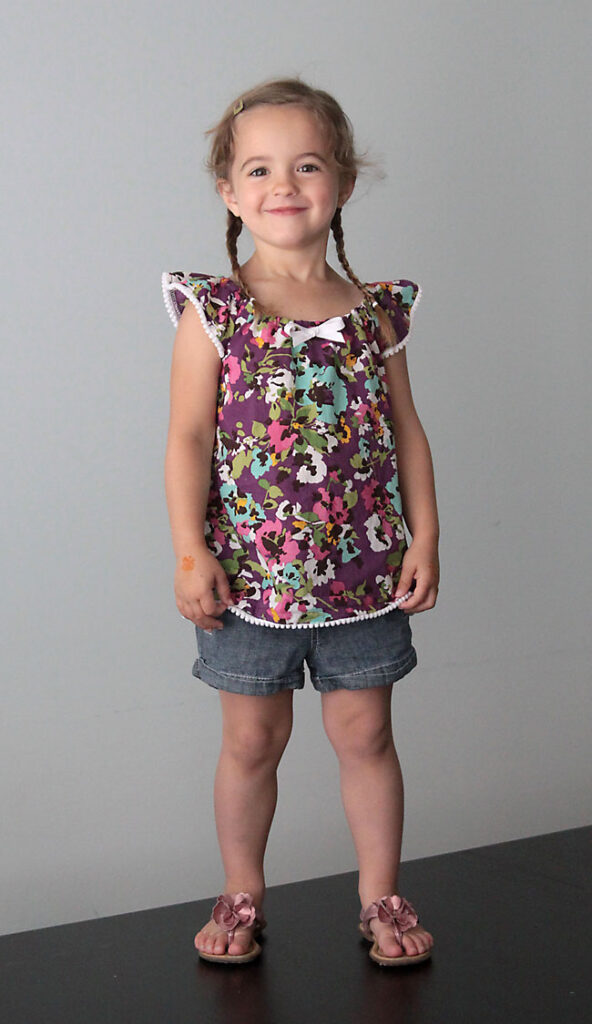 This free flutter-sleeve dress and top pattern is so lovely - and easy to sew! The beginner-friendly tutorial and free pattern for a girl's top AND dress pattern come in size 4. I can't decide on what's cuter, so I think it's best to make both. Love it!
Free Vintage Girls Dress Pattern
This cute vintage girls dress comes in multiple sizes: 3 to 8 years. Timeless, simple and easy to sew, you'll love it!
Free Girls Knot Swing Dress Pattern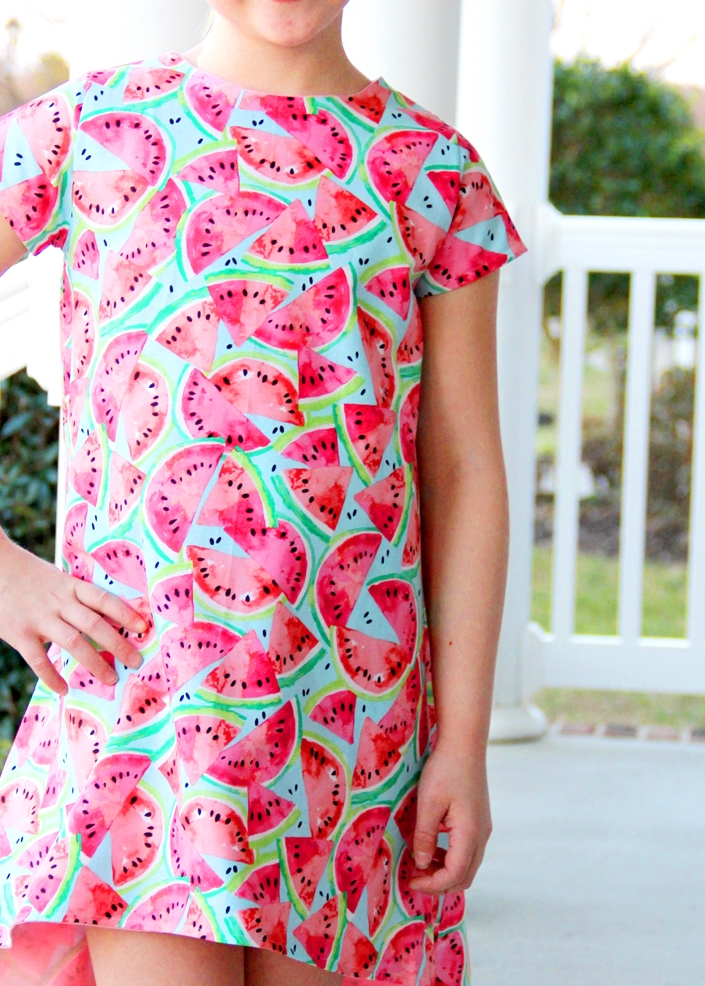 An easy kids summer dress to make, a free pattern, and such adorable illustrations in the tutorial! I'm already searching for a watermelon print for this one! Already searching for a summer print like this one? Me too! I've just found these on Etsy: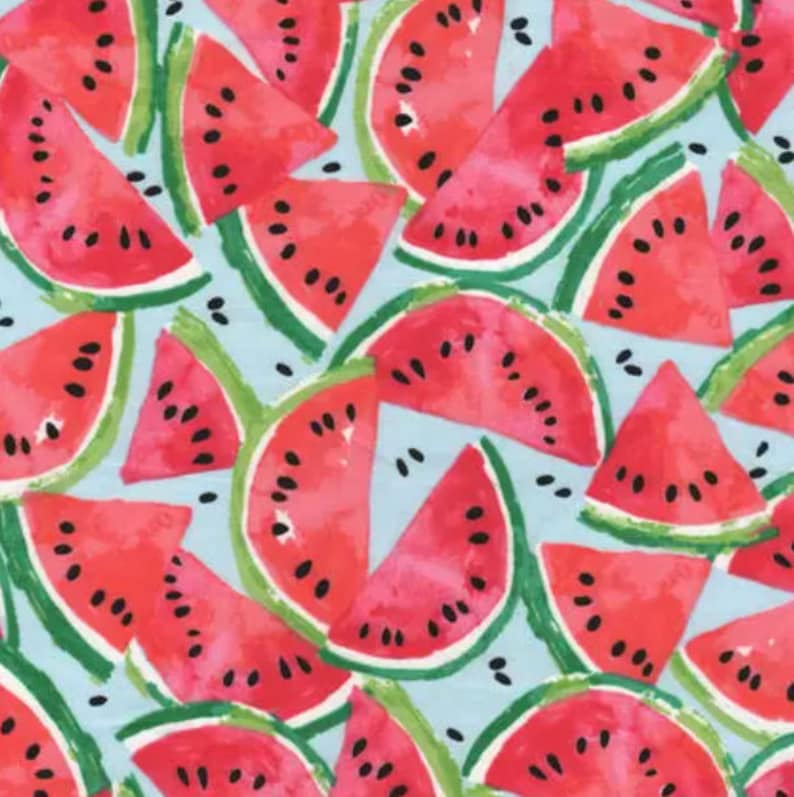 Simple Girls Striped Dress/Tunic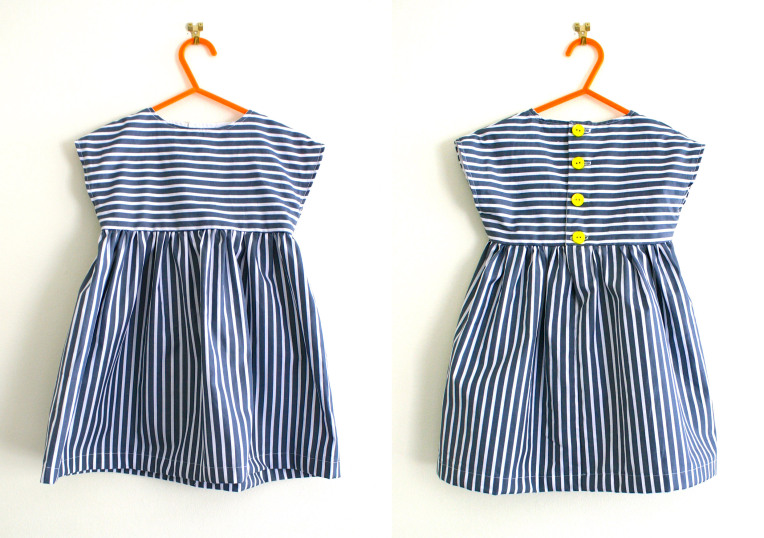 This free pattern for a girls dress or tunic by Made By Toya is so simple, yet adorable! Pattern in two sizes, 18 months up to 3 years.
Free Girls Dress Pattern With Ruffles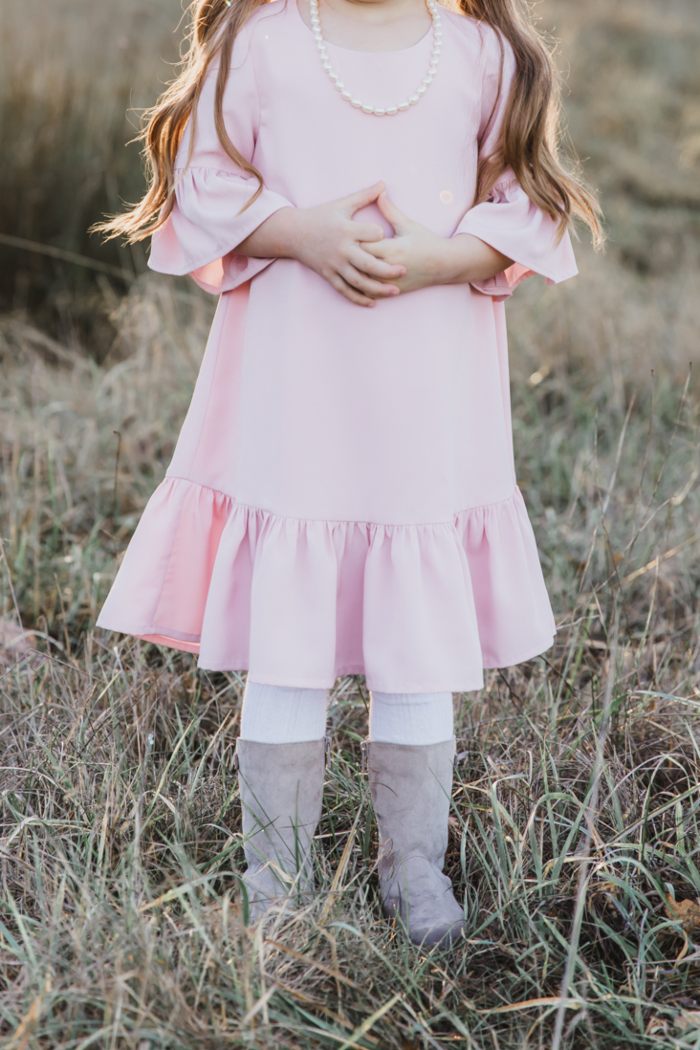 This cute free dress pattern modern features the a-line form and ruffles on the sleeves - adorable! This ruffle sleeve dress could be sewn for winter or summer, just by switching the fabric. I vote for some cotton lawn and let's sew one for the summer, and you? This a-line pattern comes in size 4. The twirl factor, of course! Get the free girl dress pattern here.
Free Pattern For a Baby Girl Dress
Made By Rae is a blog nearly everybody has met before - but did you know that one of her childrens dresses also has a free excerpt? It's the beautiful Geranium dress, you can get the 0-3 month size foir baby girls here at her site for free - here.
Free Baby Girl Dress Pattern
And if you need to explore more, here's another adorable baby dress sewing pattern by Sew Crafty Me. This baby dress pattern comes in four sizes, newborn up to one year.
The sewVery Sunny Dress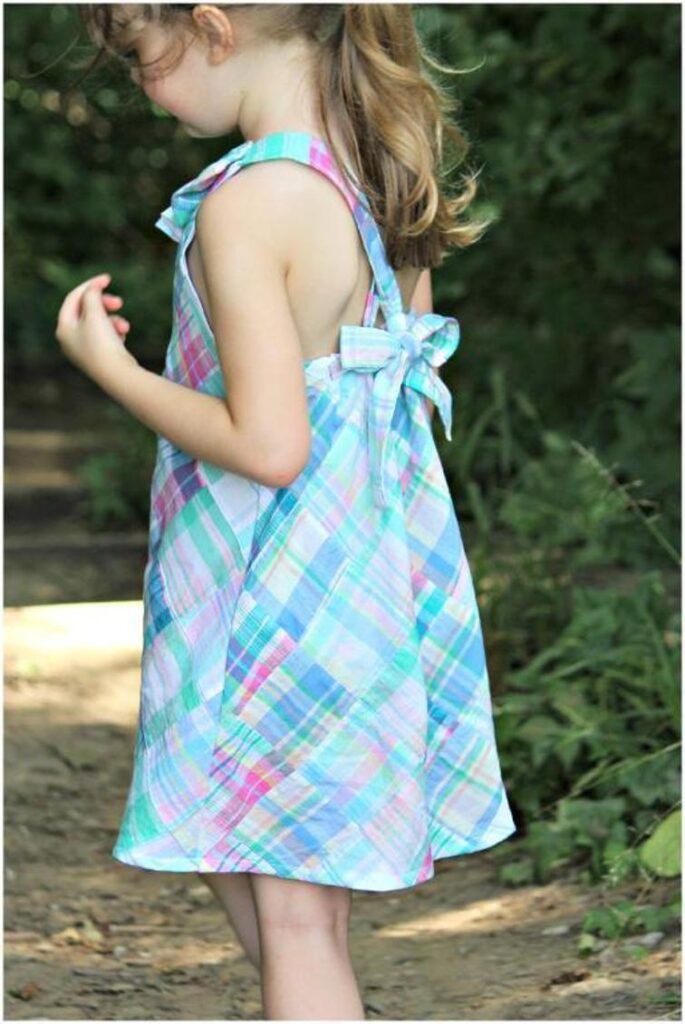 UPDATE: unfortunately, this pattern is no longer available. The dress pattern was available in sizes 2T-12, but the Craftsy account is no longer live. I'm leaving the photo here for everyone who had been revisiting it.
Free Madeline Dress Pattern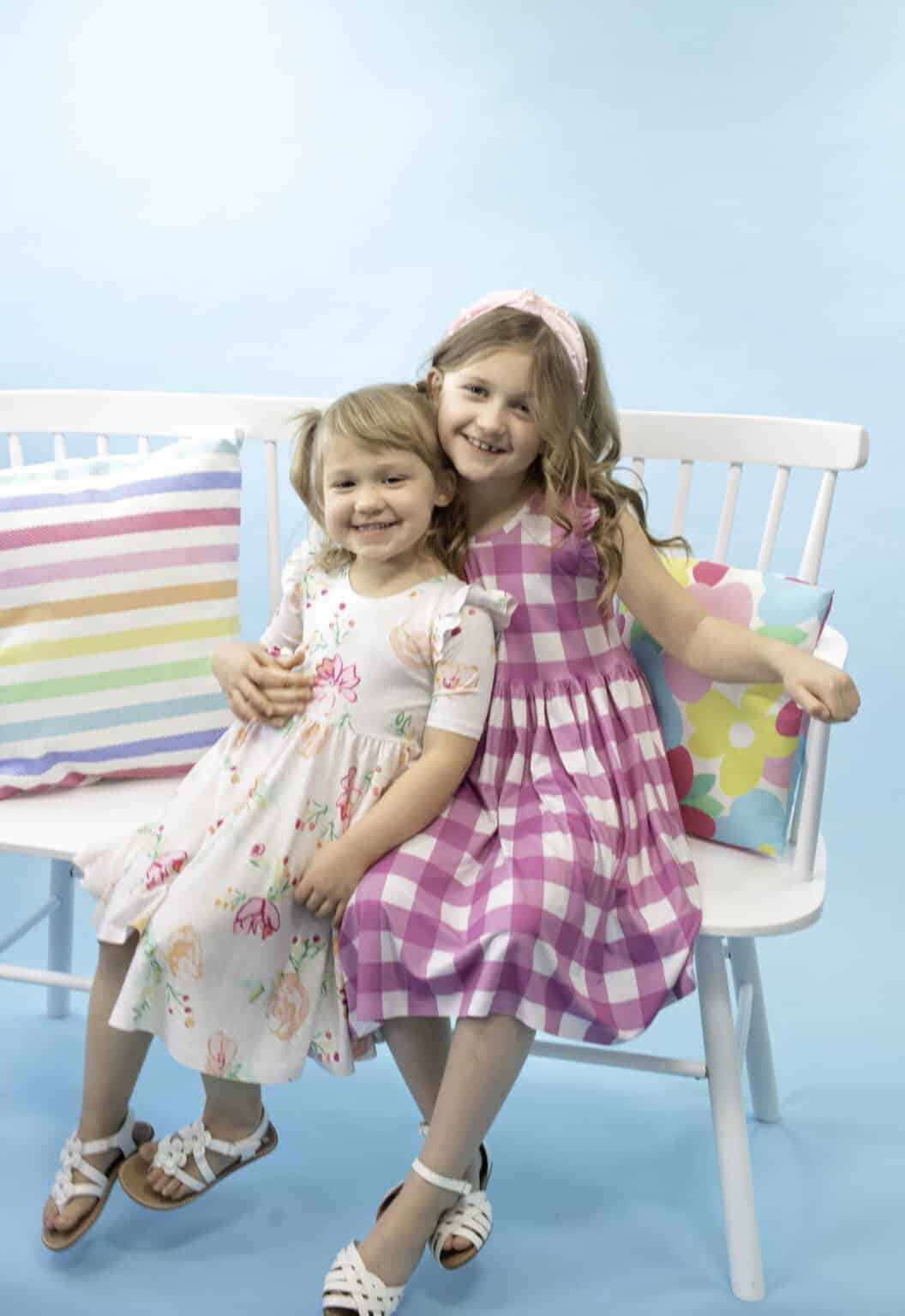 This cute twirly dress pattern comes with a lot of options, and in eighteen sizes from Preemie to 12 years. It is designed for knits. There are two different style bodices, five sleeve styles, three skirt options, and the choice of a collar. So generous from Kimberly of Sweet Red Poppy to have made it available to all of us! This pattern is great if you've already sewn something with knits - confident beginner level, but also if you're an advanced sewist.
Conclusion
And I still can't believe how many beautiful girls dress patterns are out there. Can you imagine anything cuter than a little girl's smile when twirling in an adorable summer dress?
So, if you are looking for free girls dress patterns that will make your daughter, niece or granddaughter smile, here are a few that might just become your favorite patterns too. Happy sewing!
Save for later: