Check out more than 20 totally free plushie patterns to sew now. These softies have been all designed as easy sewing projects that can be done by kids, too. Choose your favorite and start sewing!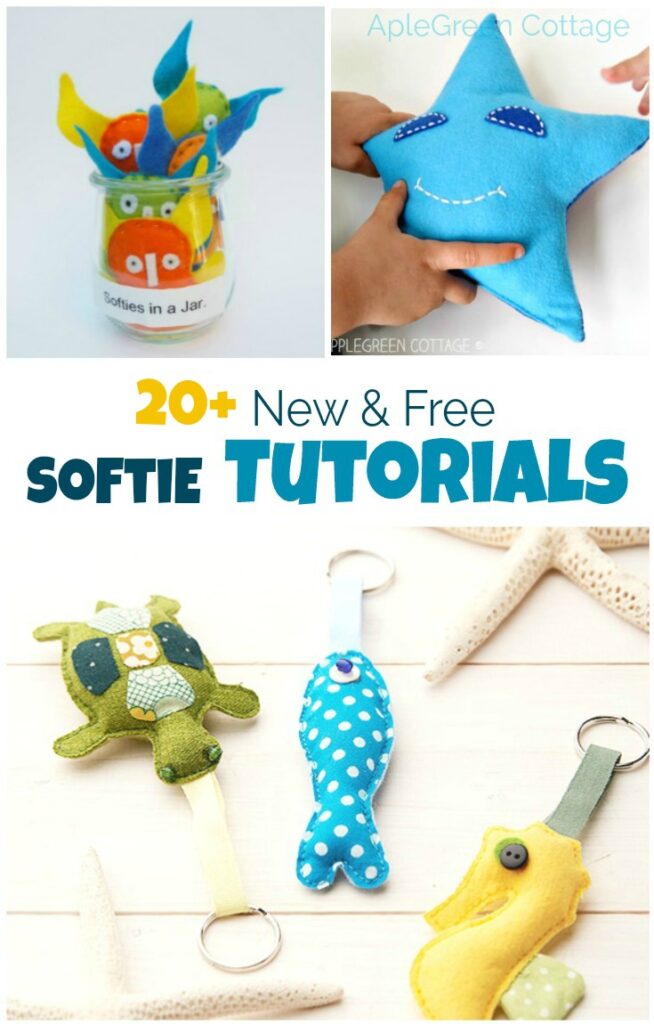 If you love sewing for kids, also take a look at these road trip toys for kids, and make sure to check out both the sewing for babies post and the toddler toys to sew. 
Free Plushie Patterns
Nearly 30 free plushie patterns for you to choose from! Check out the free softie patterns, perfect kids sewing projects and toys to sew now: free stuffed animal patterns, felt veggies and other felt and fabric toys anyone can make.
These easy softie tutorials and free patterns are part of the Sew A Softie initiative, encouraging both adults and children to give sewing a go.
Sew-A-Softie is an initiative to encourage both adults and children to give sewing a go. Some of you will have remembered mentioning it in my star softie tutorial from the beginning of July, but there's more! Tons of other sewing enthusiasts just like me, we all teamed up to each make a new, free softie tutorial for you to use. Isn't that awesome! So here I am to show you where you can find those. A whole month of new softie patterns, and this is not even all of them yet!
So, here is my list of fun and easy softie sewing tutorials, and some come with free PDF patterns (mine, too!) I nicely arranged them in groups of three, so it's easier for you to select your favorites 🙂 Check them out here: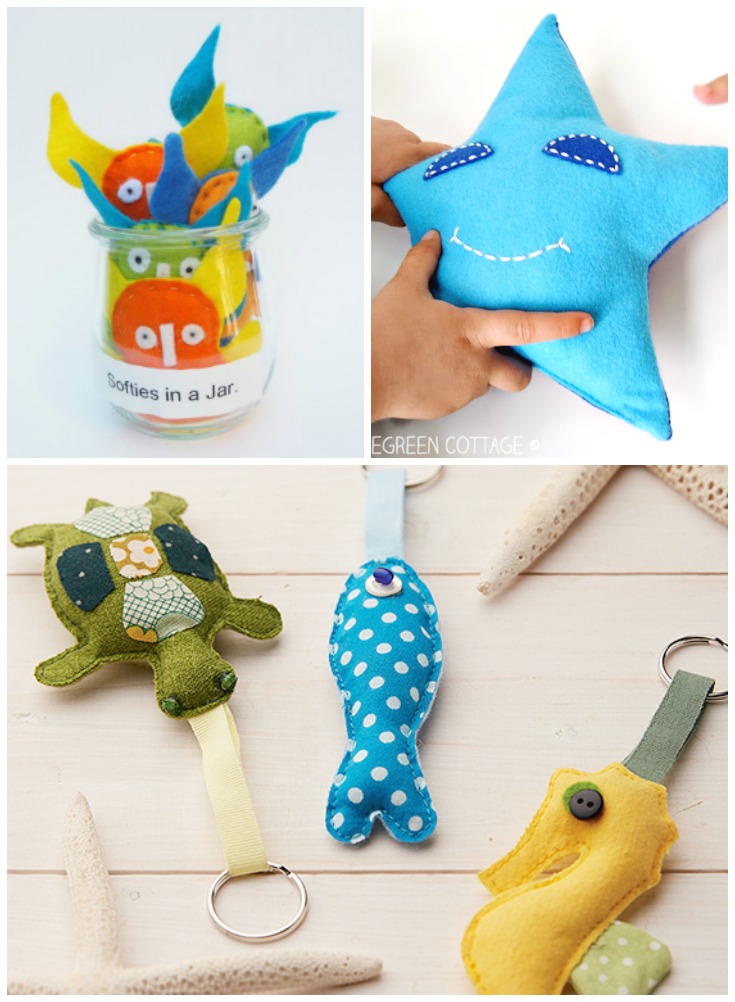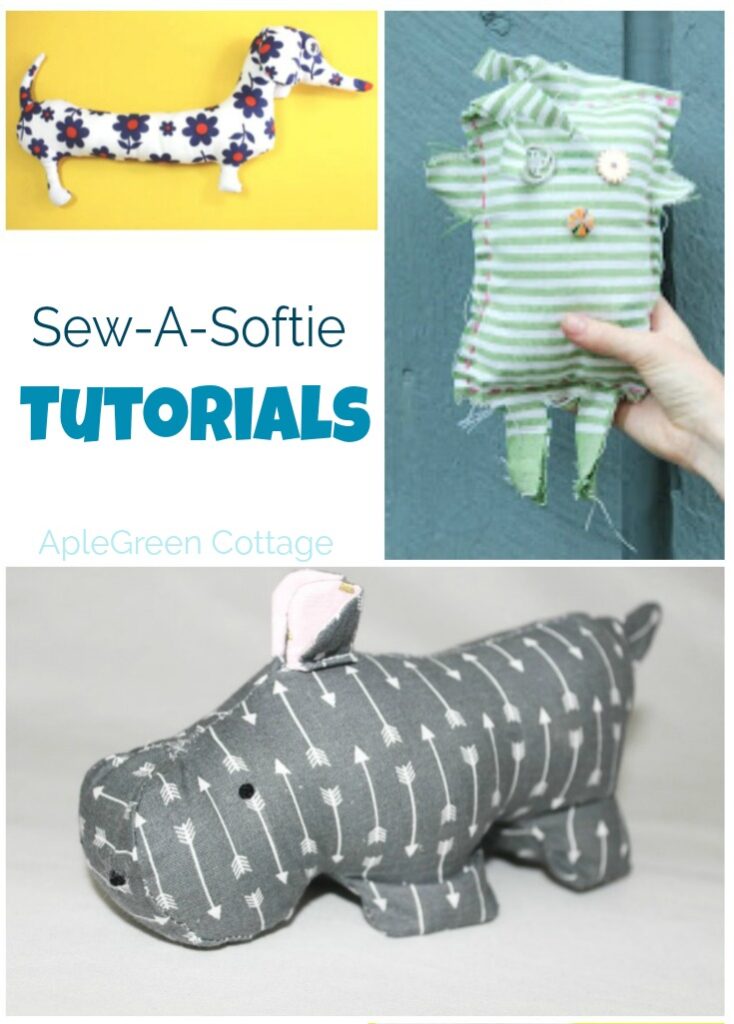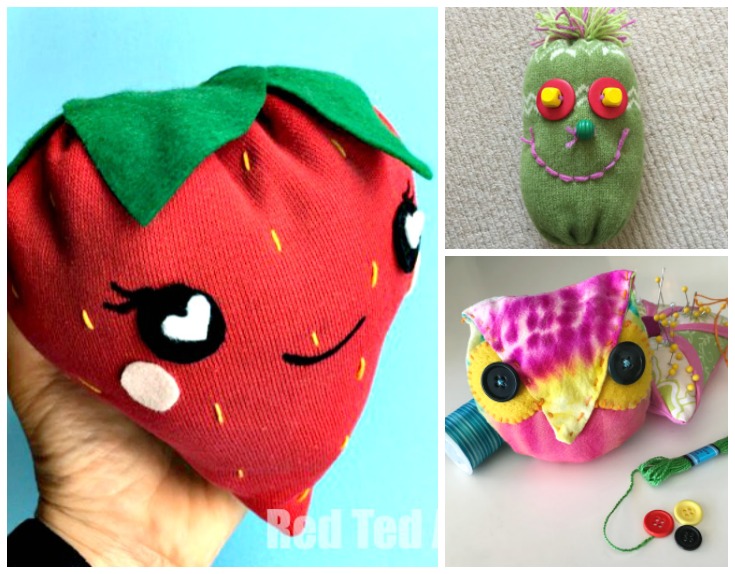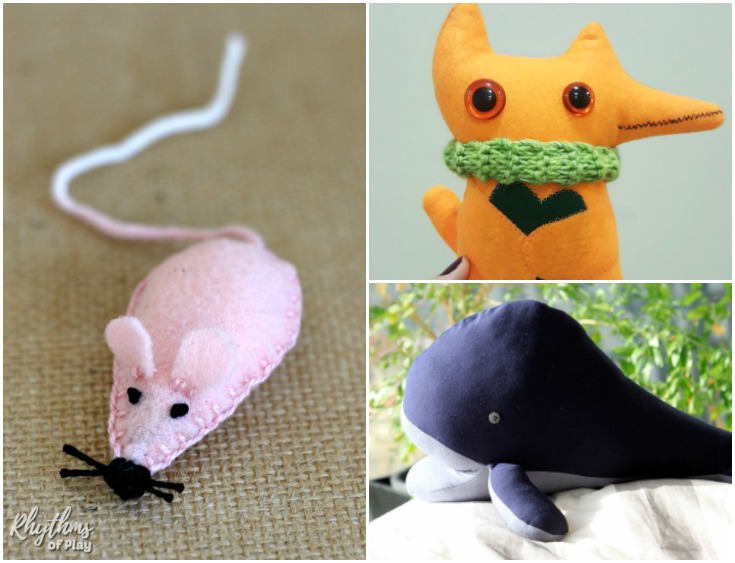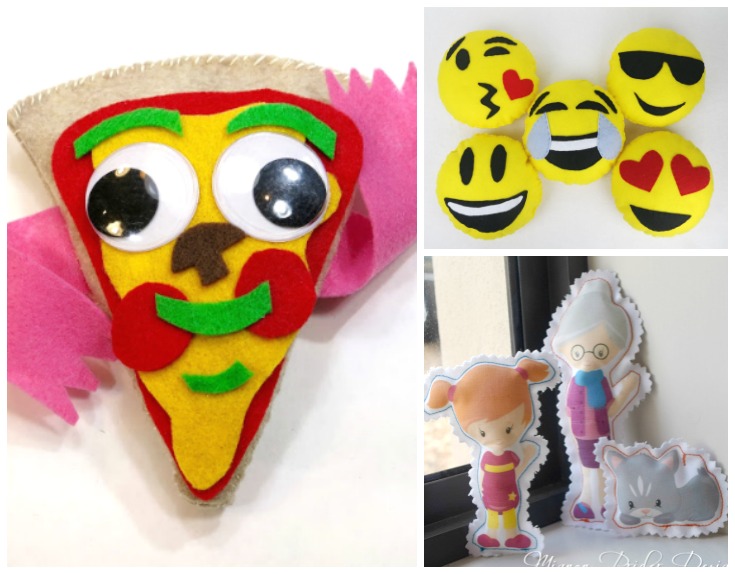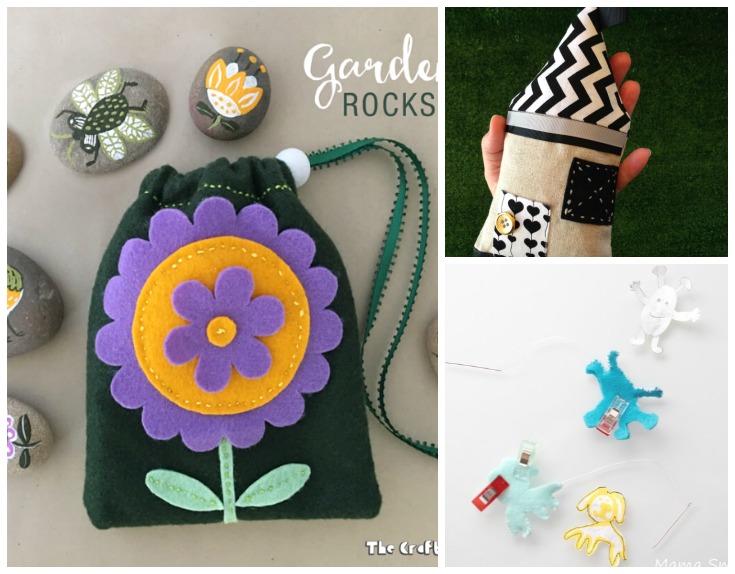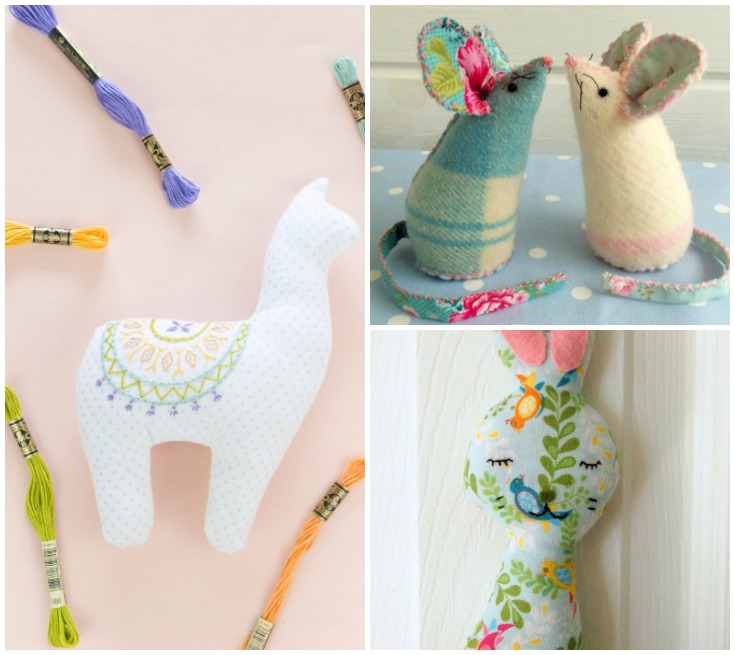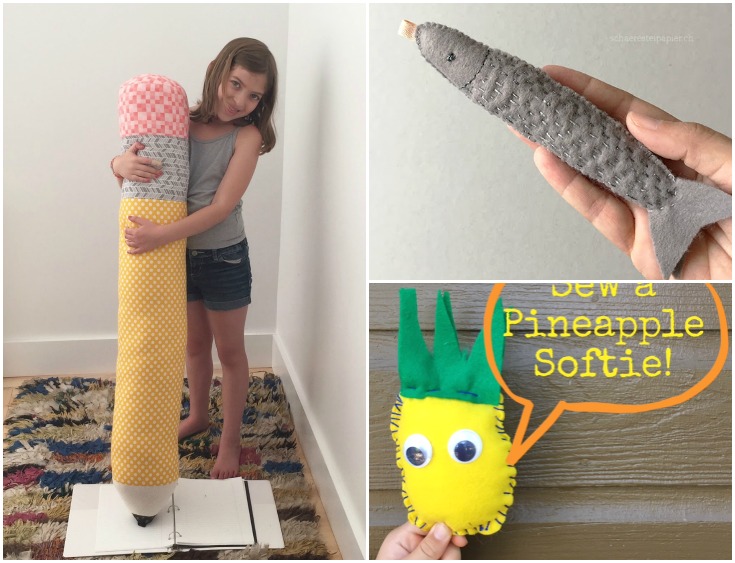 23) Giant Pencil Pillow by Fish Museum And Circus
Now, a word about the lovely lady who started it all. It's Trixi at Coloured Buttons. She's always working on something, and I feel so lucky I've met her! She's decided to 'spread the sewing bug', and man she's doing great! Follow along, and if you'd like to see more of her and our softies, like in December or on Valentines Day, join in!
"I have this thing about teaching kids to sew. I really believe sewing is just so good for kids in every single way."
Trixi at Coloured Buttons, initiatior of Sew-A-Softie
And there are so many more!
Super cute T-rex Softie
Watermelon softie might be fun enlarged to pillow-size!
I'm saving Anouk to sew for next Easter!
This slug softie is so cute.
Save for later: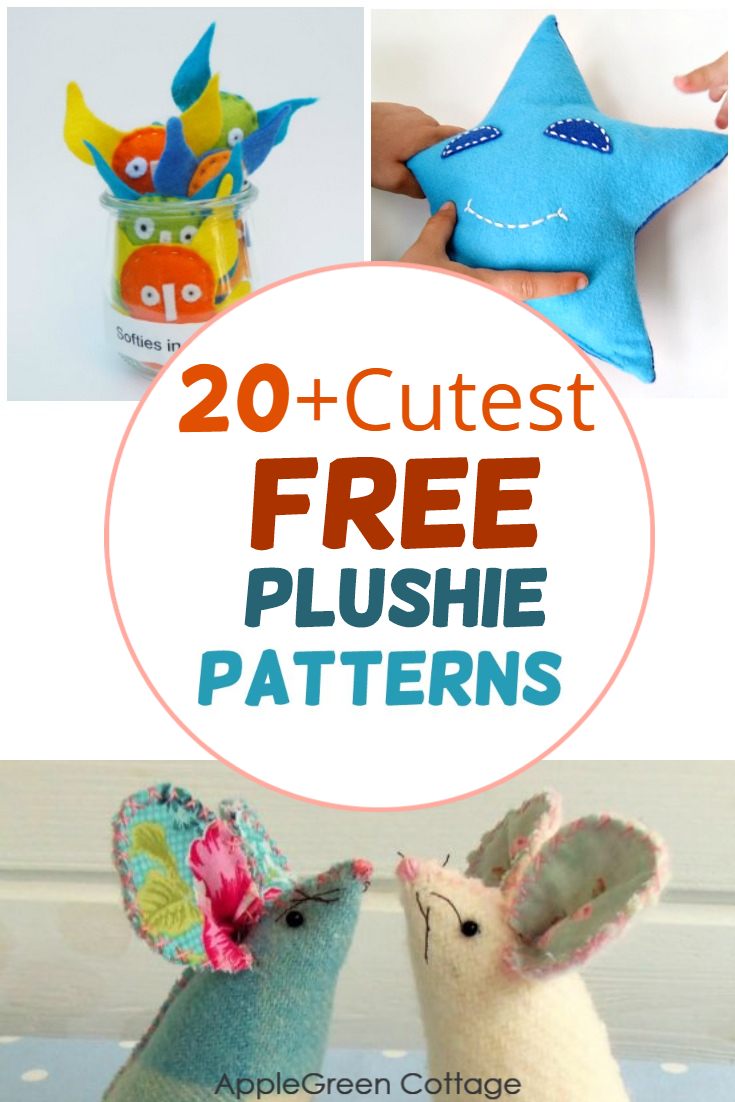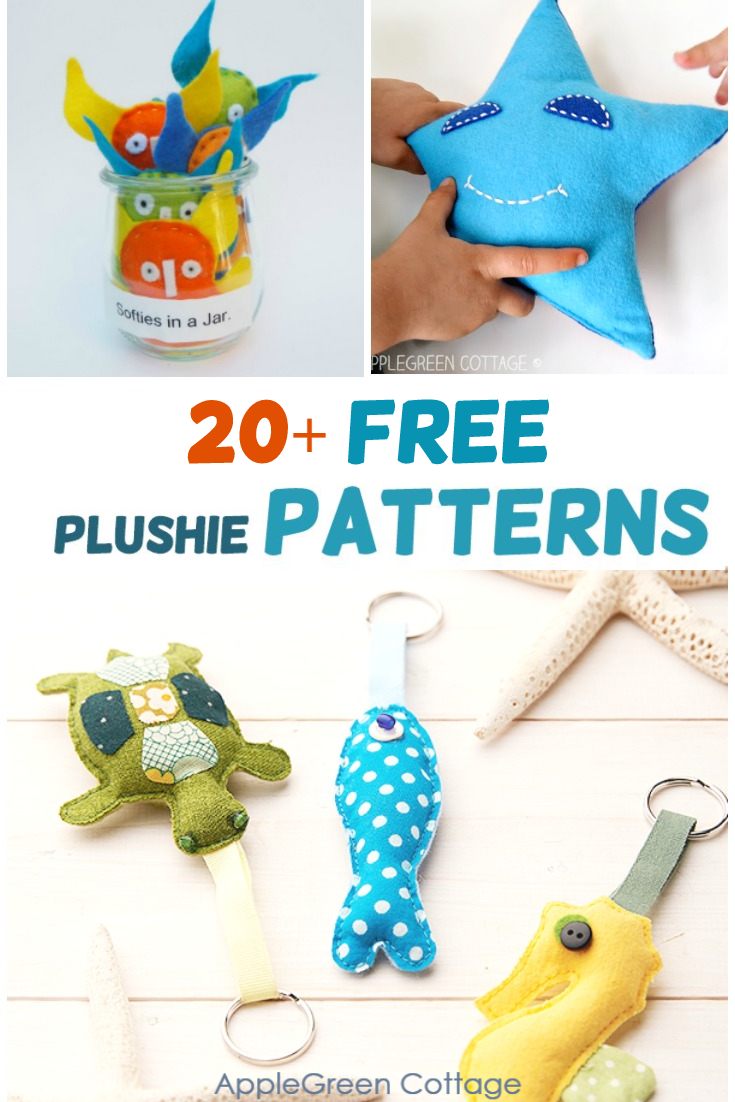 So, go now, and sew a simple softie with your kids or grandkids, your kids will love it! Sewing is fun, useful and it can connect people, young and old. Happy sewing!
WANT MORE FREE TUTORIALS AND GOODIES?
Get email updates and never miss out on new patterns, printables and tutorials. If you sign up at THIS link, you'll also get the Fabric Hanging Basket Template for FREE, right now. A cute and easy-sew!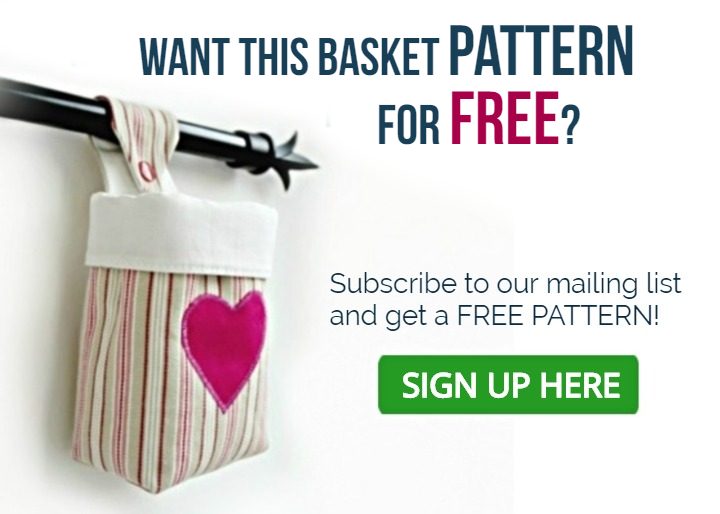 Or …check out this popular PDF pattern – the Earwarmer Headband pattern in 8 Sizes: