Are you in the mood for a few fun and easy sewing with felt projects that you can do alone or with your kids? Well, you're in luck! I've got some super cute and colorful felt sewing projects that anyone can do.
And the best part? They're completely free and some even come with templates. So come take a look and let's get crafting!
These felt sewing projects for beginners can be ideal both for kids and adults. What I love most about sewing with felt is how simple and enjoyable these felt projects are to sew.
Table Of Contents
To make it even easier, I've split them into felt toy sewing projects and other projects to sew with felt. The latter includes some cute felt home decor, a felt pencil case, a super easy felt storage box, and many more - choose your favorite, or make them all!
Felt Sewing Patterns For Toys
First, a few felt toy patterns to sew for kids that are all easy and fun projects anyone can do:
1 - A colorful button snake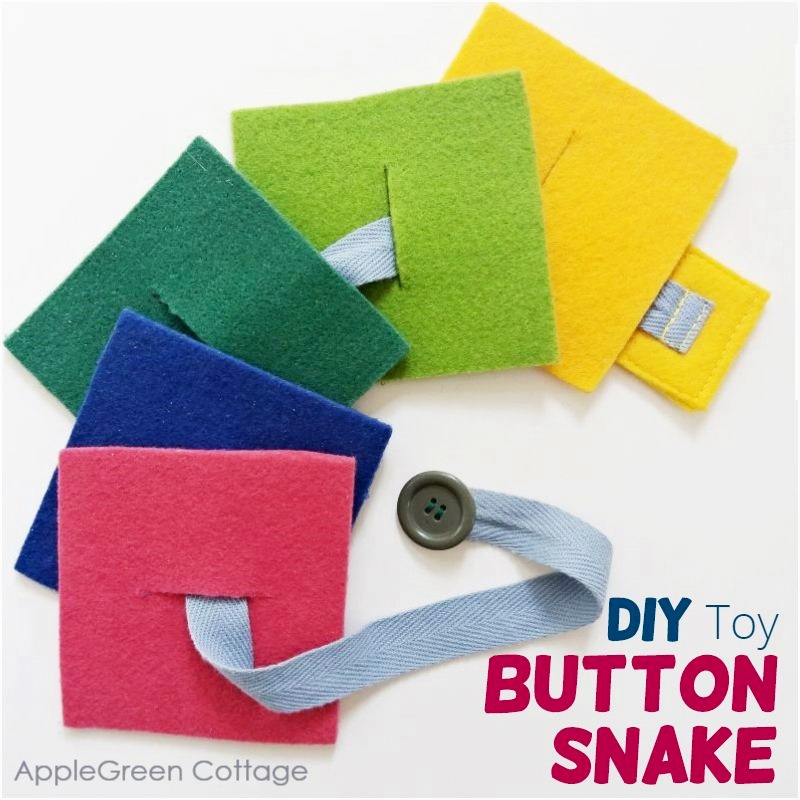 This COLORFUL felt BUTTON SNAKE is made in a moment, requiring really little sewing skills. It's one of the all-time favorite toys among toddlers and moms for learning buttoning and fine motor skills through play.
2 - Felt board pictures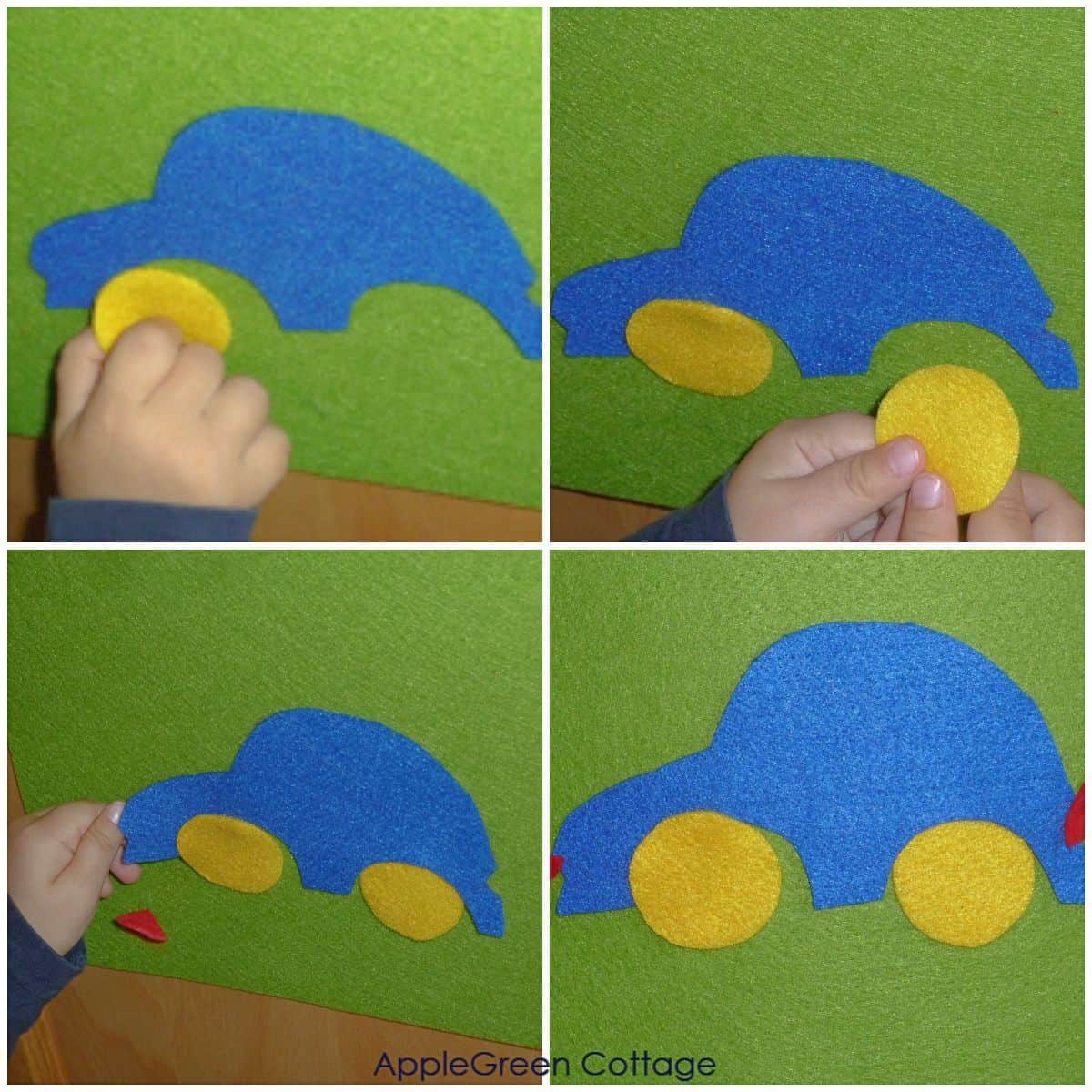 A simple yet engaging activity you can DIY for your kids: creating diy felt board pictures. It's too easy to not try.
3 - Felt fish Template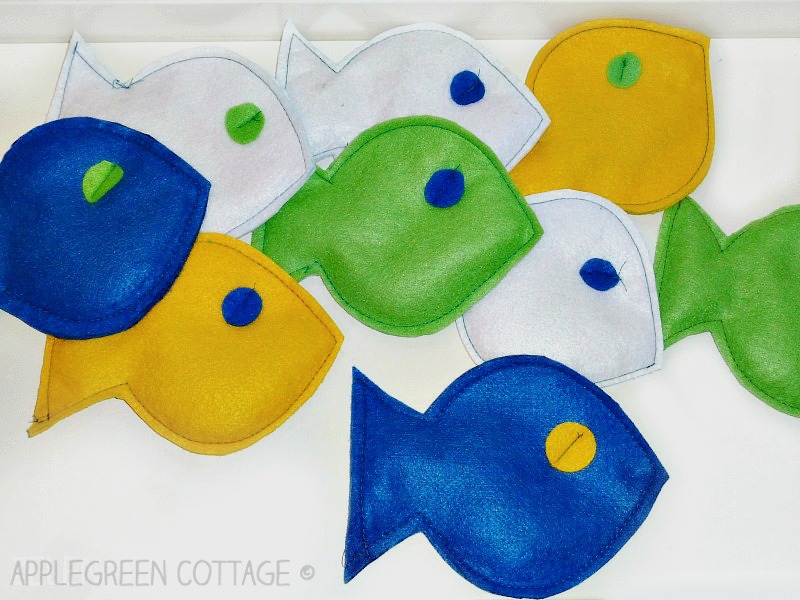 This diy felt fish tutorial includes a free template and can be sewn really quickly. Even better, you'll use them again and again, for a number of indoor activities to release some of the excess energy children have when confined indoors during bad weather. We usually put a large shallow box (= a fish pond) on the floor, several meters away from the child. You may expect a lot of jumping and cheering if a whole group is playing. Join the kids, it will be fun!
4 - Felt play food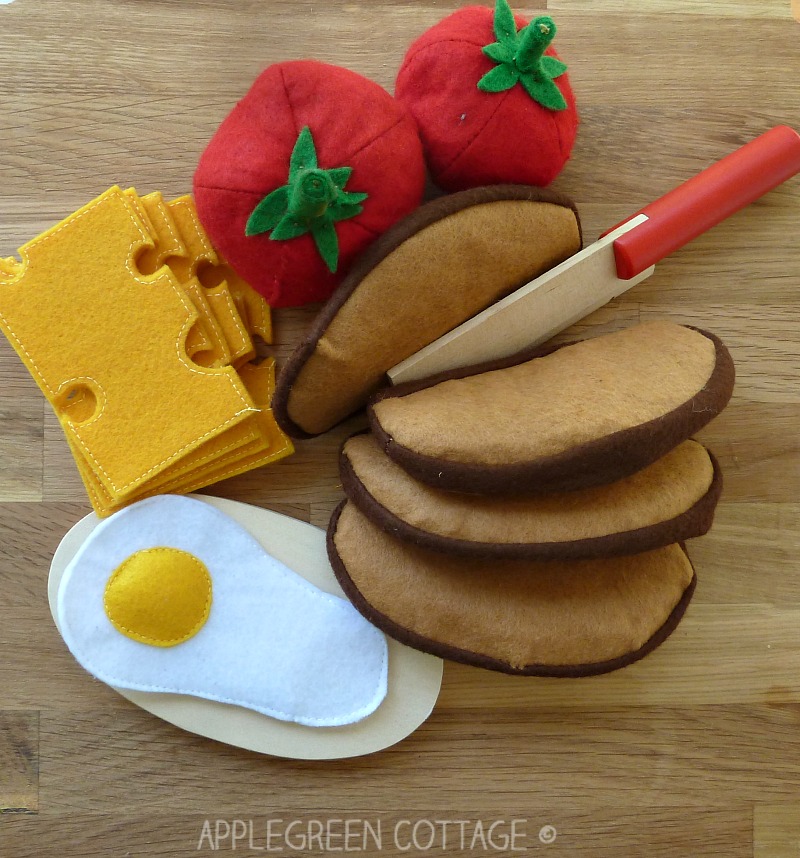 Have a look at my 7 FAVORITE felt play food TUTORIALS for home-made fruit and vegetables: banana, carrots, broccoli, strawberries, pear, cheese, eggs, and more. Have fun!
5 - Color sorting activities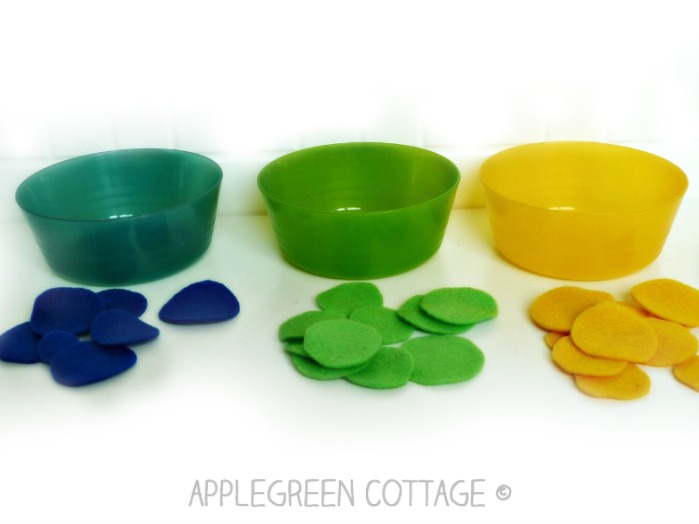 If you've got any felt scraps left after a sewing project, don't throw them away! Cut them into shapes of your choice (like here) and add bowls in the same colors as felt scraps. Easily made and often reusable!
6 - Make simple Felt Letters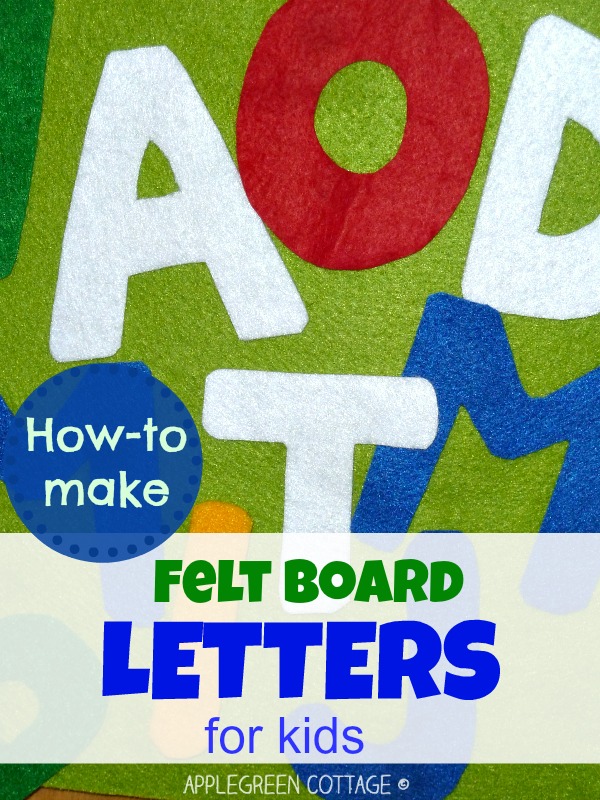 Making felt letters has never been easier - use the large felt letters template that is part of this felt letters tutorial and cut your own felt letters. You'll also find a visual presentation of various felt types to give you a better picture of what kind of felt to choose for the letters. Have a look!
7 - Free Felt Carrot Sewing Template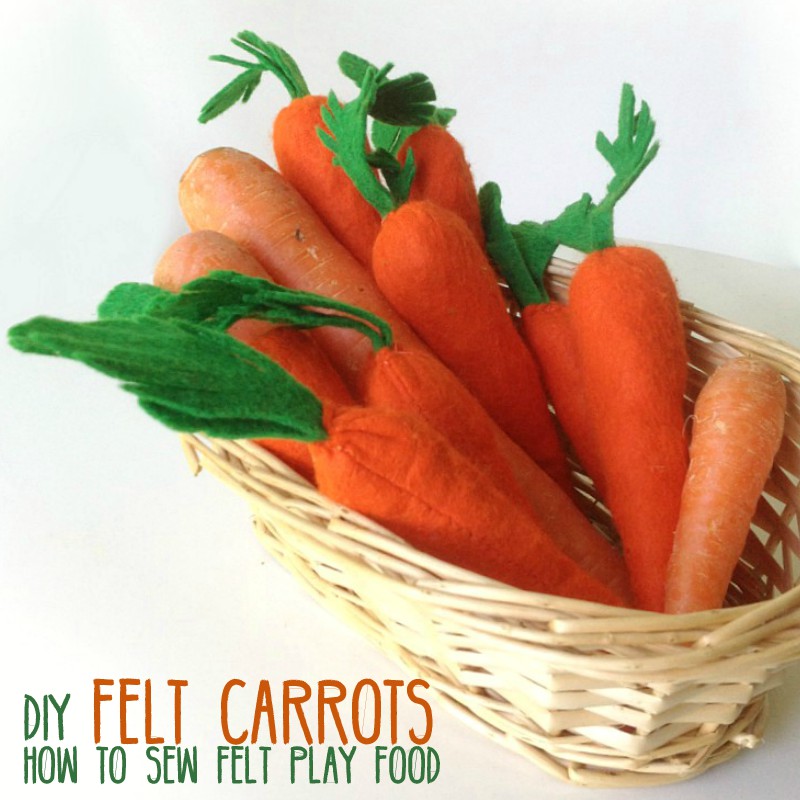 Looking for a carrot pattern to make a felt carrot? Use this free printable carrot template that's perfect for your project!
Other Easy Felt Sewing Ideas
This part includes some home decor, coasters and boxes that are too easy not to try. Also, a pencil case, a star pillow, and even some felt flowers just for fun!
1 - A Super Easy Felt Cube Pattern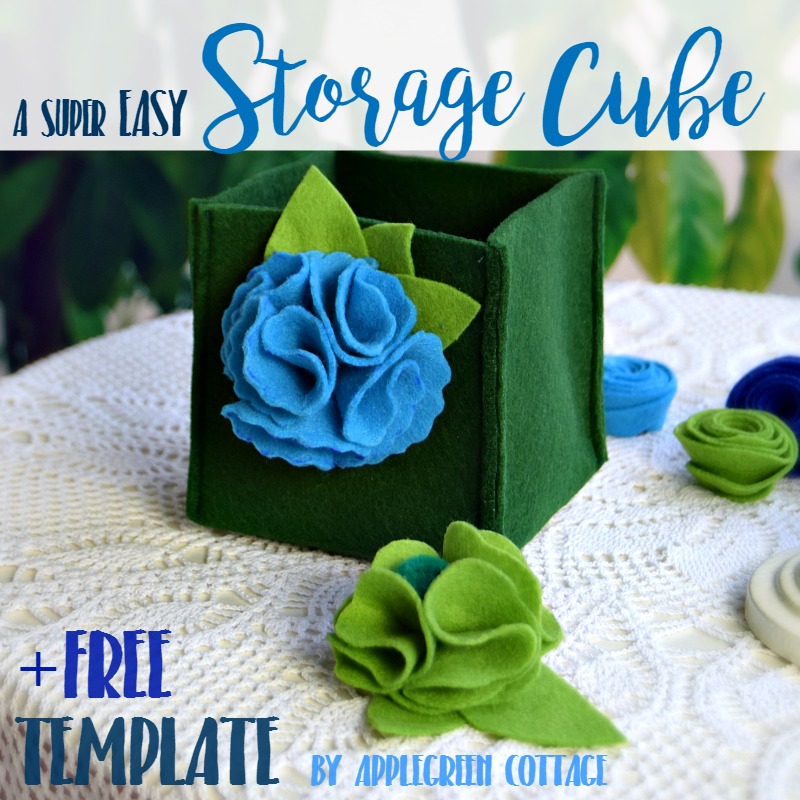 Keep your space organized and tidy with this easy storage cube pattern you can sew with stiff felt.
2 - Felt Pencil Case To Sew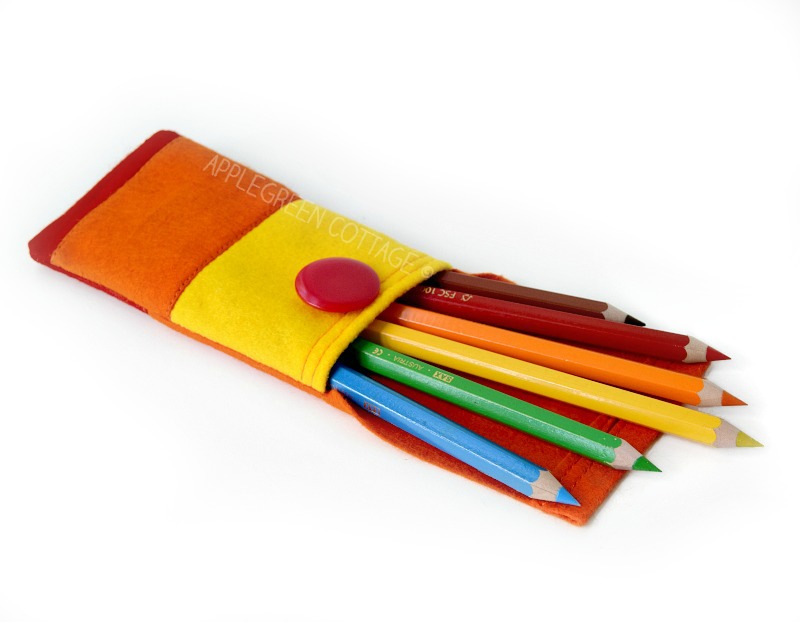 Create a fun and functional diy felt pencil pouch. This pocket can hold colored pencils or crayons, and is perfect for kids or adults who love to draw or color.
3 - Easy Felt Coasters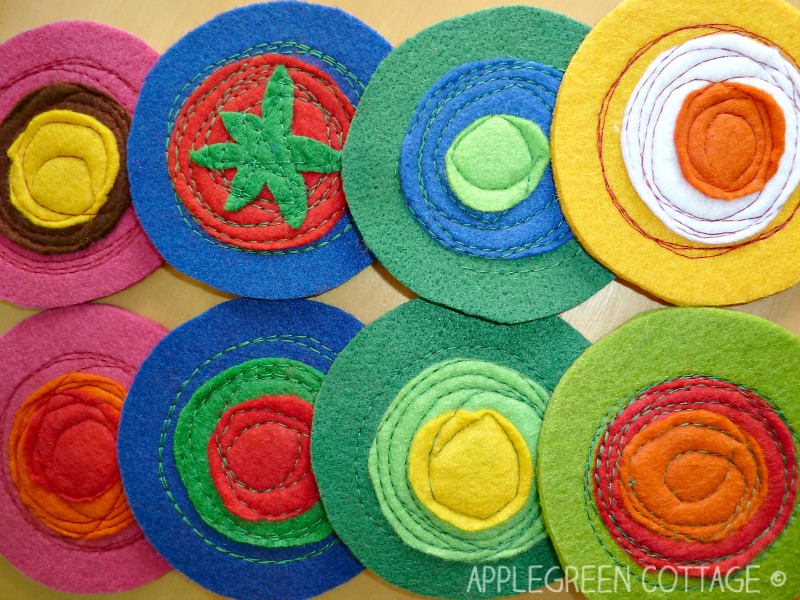 Do you want to add some charm and personality to your living space while protecting your tabletops? These adorable, colorful diy felt coasters are a great way to do just that! Not only are they functional, but they also add a touch of warmth and color to any room.
4 - A cute Star Felt Pillow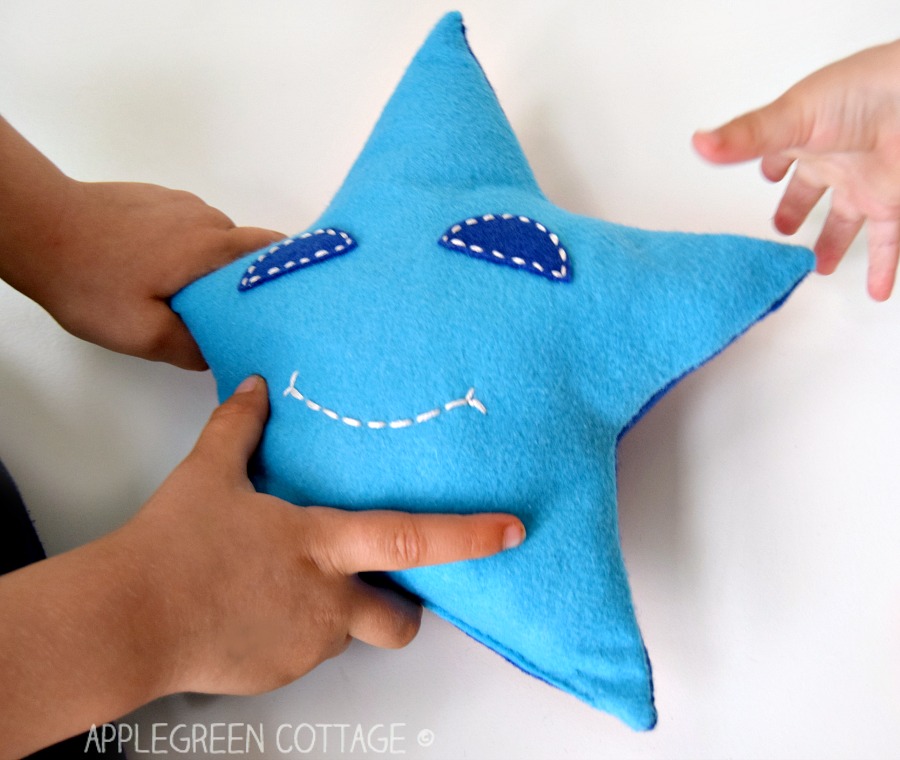 Make a charming star felt pillow with our free star pillow template.
5 - Rolled Felt Flowers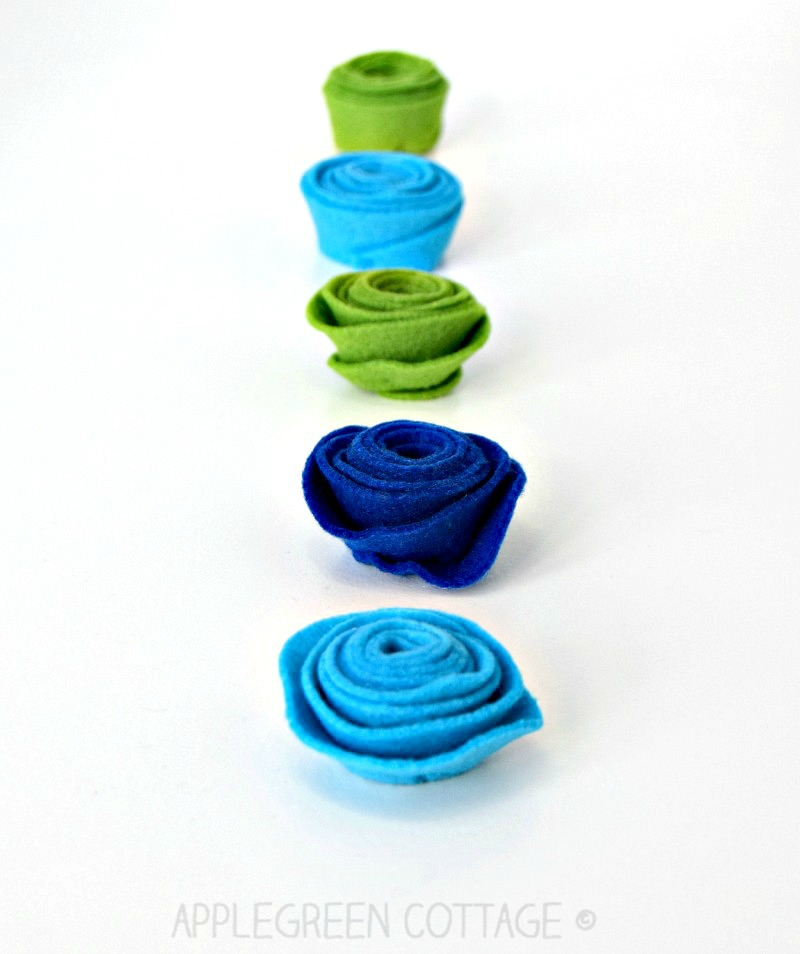 These rolled felt flowers are a lovely and easy DIY project to add a pop of color and texture to any craft or home decor project.
6 - Folded Felt Flower Template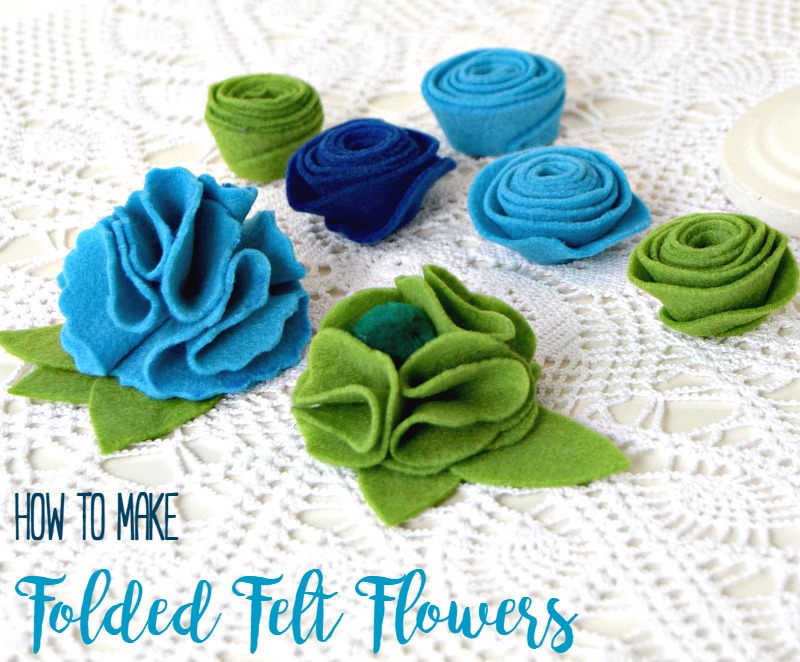 Use this folded felt flower template to easily create beautiful and intricate flowers - they make a lovely addition to a variety of crafts and decorations.
7 - Easy diy lantern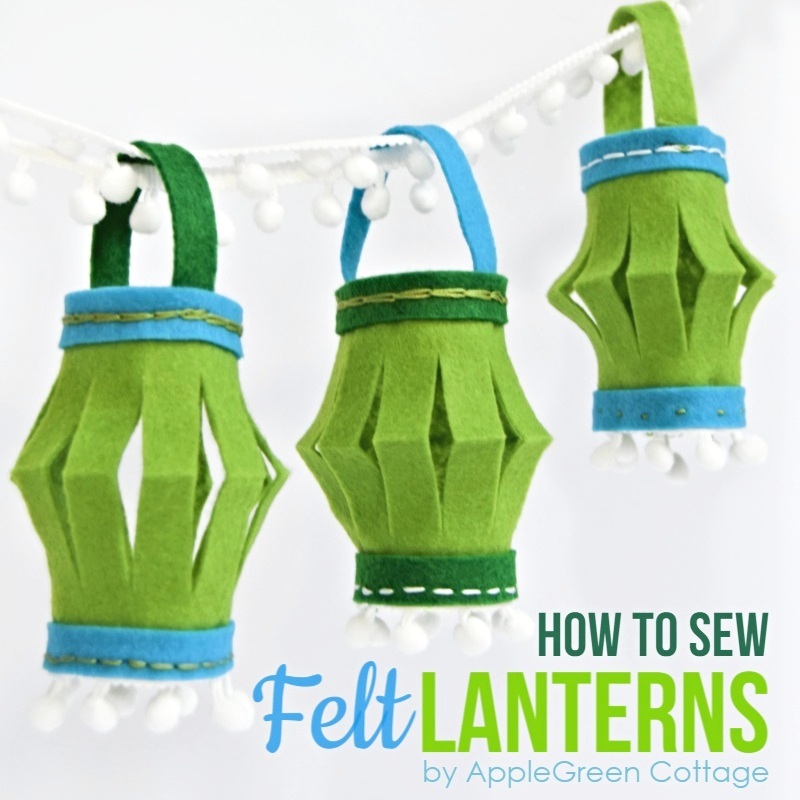 See how to make a felt lantern with this free lantern sewing tutorial.
I hope you liked these easy felt sewing projects anyone can do: cute, easy, and colorful.
WANT MORE FREE TUTORIALS AND PATTERNS?
Get email updates and never miss out on new patterns, printables, and tutorials: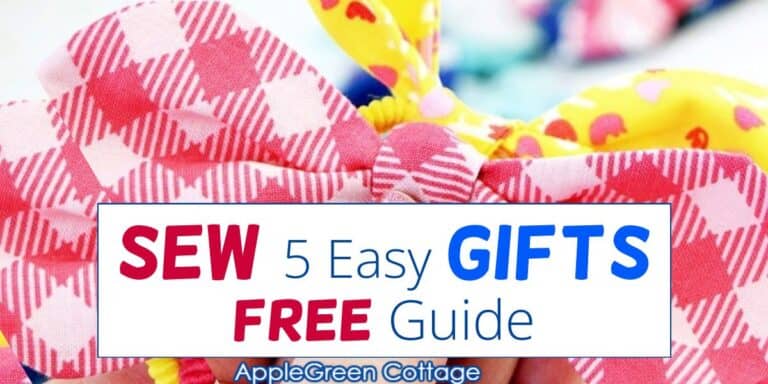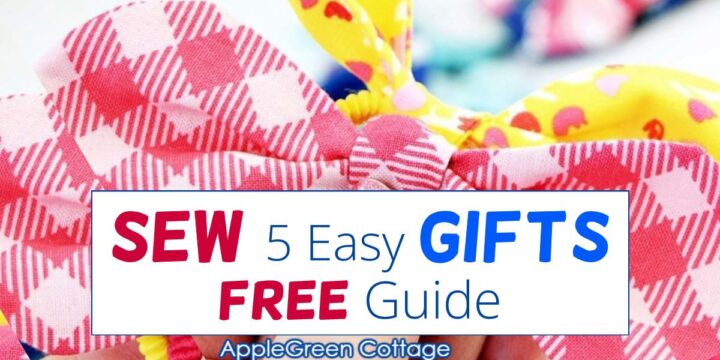 Join the FREE 6-part email guide and make super easy diy GIFTS - each in 30 minutes or less! You'll love it!