You might want to check these easy felt diy ideas for kids: cute, easy, and colorful. Take a look, you might find inspiration for what would fit best for your toddler!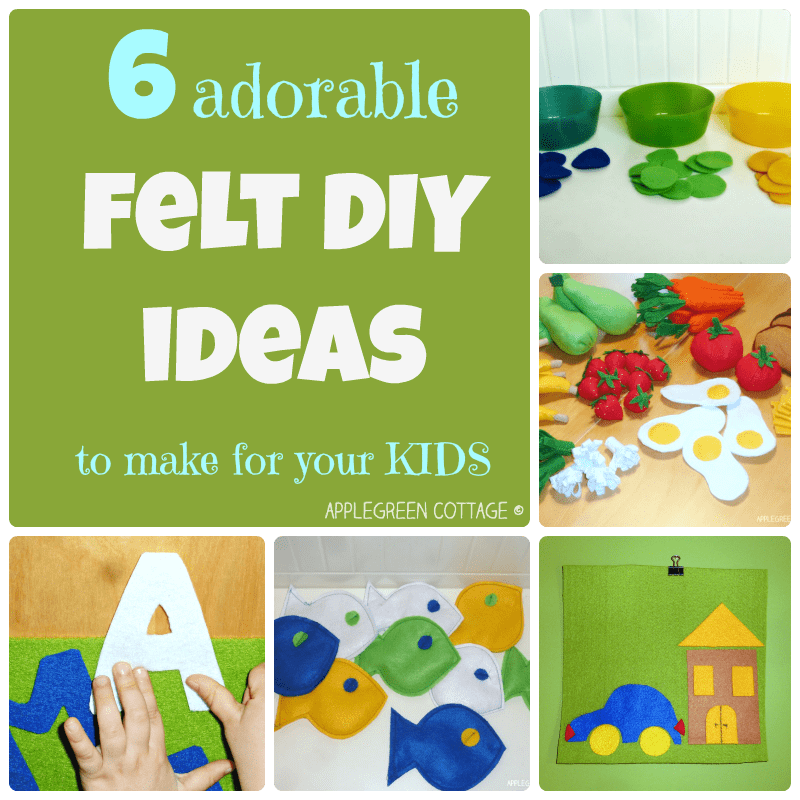 Felt Diy Ideas
These are easy and fun projects anyone can do-check them out: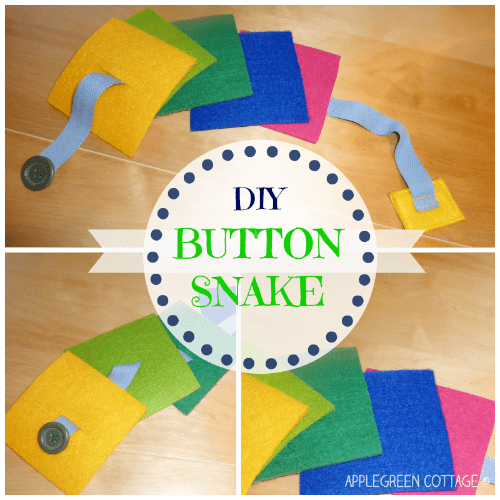 Simple felt DIY
This COLORFUL felt BUTTON SNAKE is made in a moment, requiring really little sewing skills. It's one of the all-time favorite toys among toddlers and moms for learning buttoning and fine motor skills through play.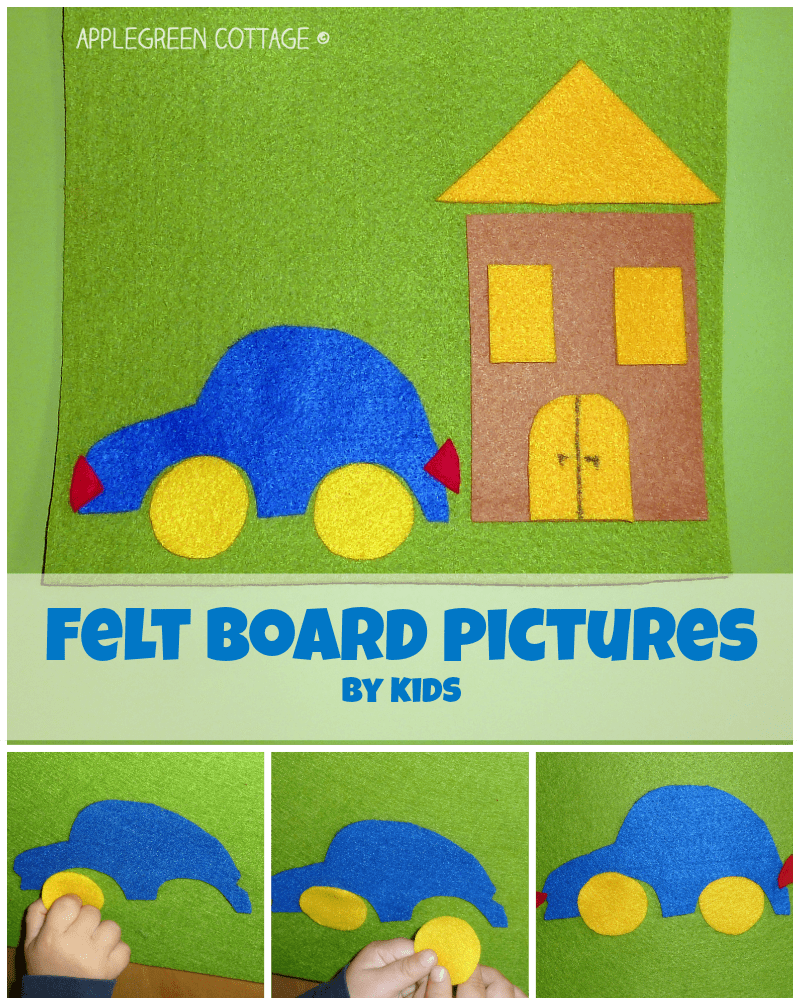 Felt board pictures - How-to
A simple yet engaging activity you can DIY for your kids: creating felt board pictures. It's too easy to not try. Here's how to make one in a few minutes (link).
3) Felt fish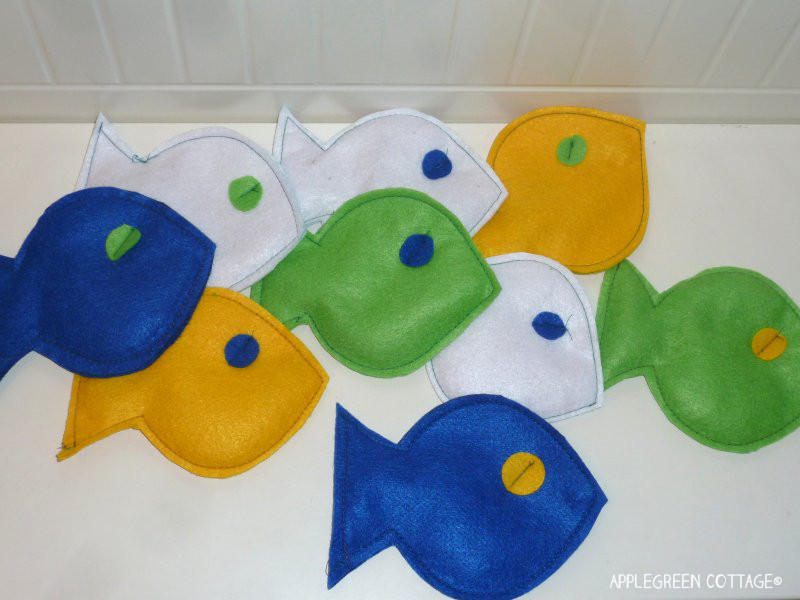 DIY Felt Fish
These fish are made quickly - see here how (link), and can be reused for a number of indoors activities to release some of the excess energy children have when confined indoors during bad weather. We usually put a large shallow box (= a fish pond) on the floor, several meters away from the child. You may expect a lot of jumping and cheering if a whole group is playing. Join the kids, it will be fun!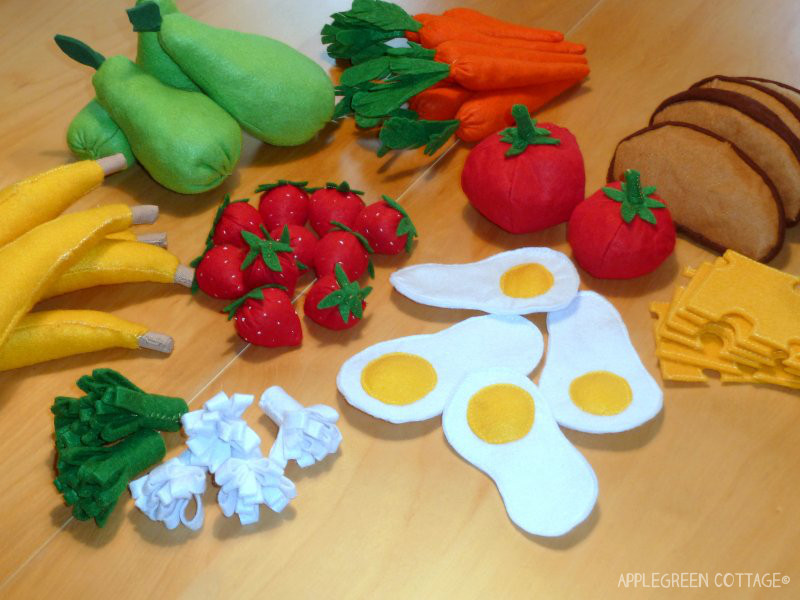 DIY Felt Food - how-to
Have a look at my 7 FAVORITE felt play food TUTORIALS for home-made fruit and vegetables: banana, carrots, broccoli, strawberries, pear, cheese, eggs and more. Have fun!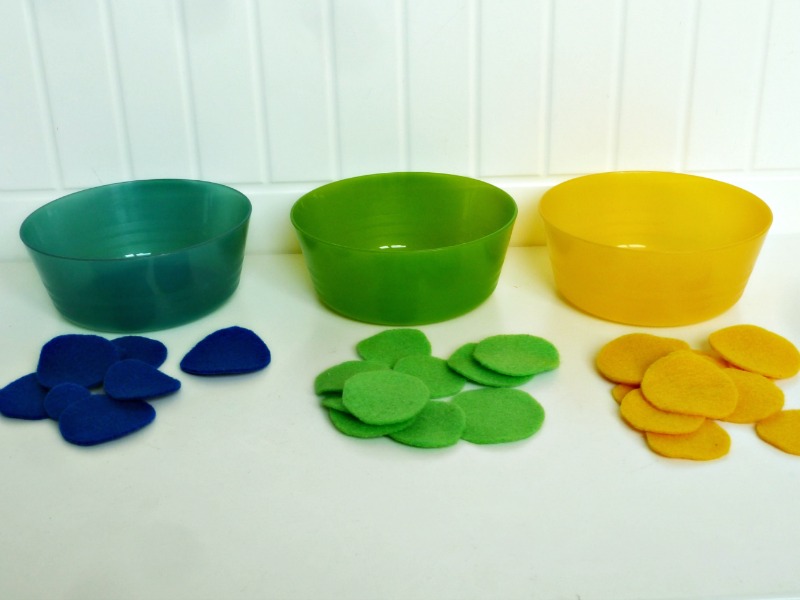 A simple color sorting activity for toddlers.
If you've got any felt scraps left after a sewing project, don't throw them away! Cut them into shapes of your choice (like here) and add bowls in the same colors as felt scraps. Easily made and often reusable!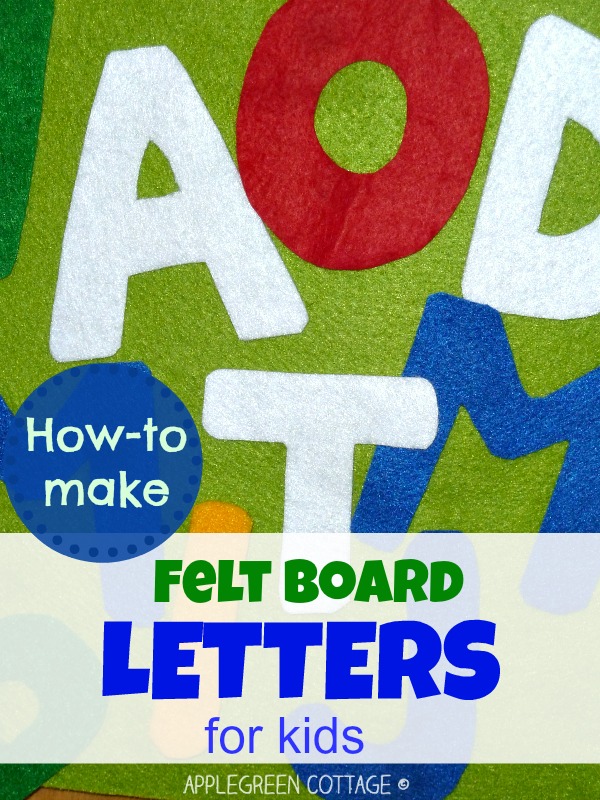 DIY letters from felt.
Learn how to make a DIY felt board and SIMPLE felt letters for your kid. You'll also find a visual presentation of various materials to give you a better picture of what kind of felt to choose for the letters. Have a look!