Easily organize just any room in your home - super fast!
Use this diy felt storage box tutorial and the free felt box pattern to make a super easy storage cube for your desk or kitchen counter. It's one of the quickest ways to make storage boxes: no hemming, no measuring - just 4 seams and done. Let me show you how to do just that.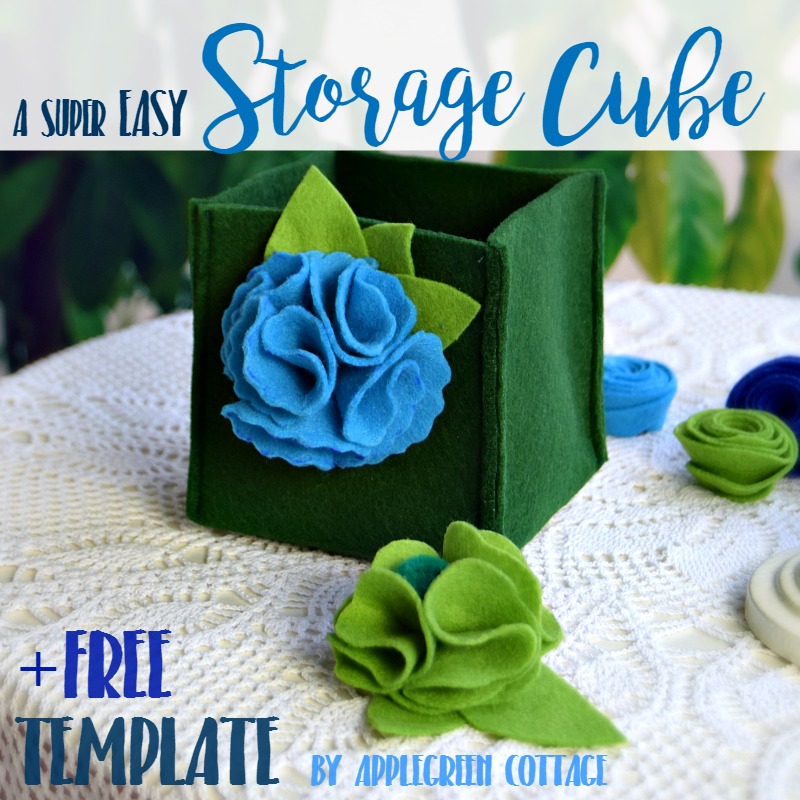 Learn how to make a cute felt storage box with this easy felt craft tutorial. This felt storage box is perfect for organizing everything from jewelry to sewing supplies to stamps. It's an easy storage solution for small spaces and has three sizes to fit your needs.
This post contains affiliate links. Thanks for your support! If you like sewing for home, check out these too: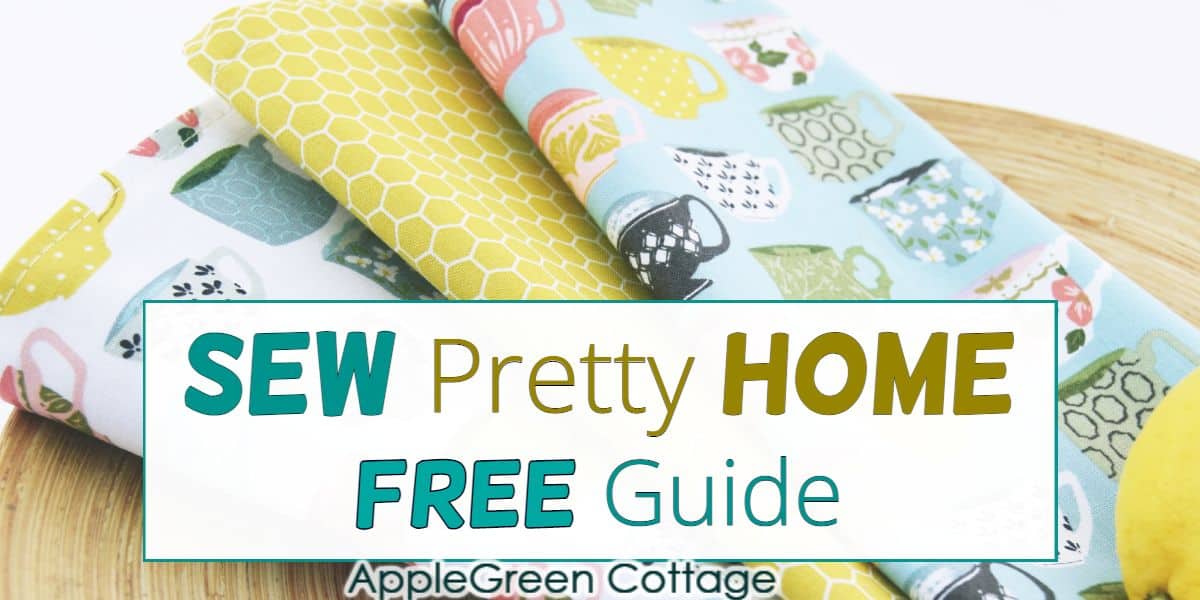 Join the FREE 7-part email course and make 6 beautiful items for your home! You'll love it!
This felt storage box tutorial is a super easy, clever, and simple DIY idea for you to try out. Search through your felt stash for a square piece of thick or stiff felt, but first, scroll down for the free template.
Felt Box Pattern
I have included 3 sizes for this printable felt basket pattern so you can mix and match the sizes. Find them at the end of this tutorial.
You can also use your printing scale function to create infinite size options. Your felt box pattern includes templates in the following finished felt box sizes: 5", 4", and 3".
Introduction
Now about this felt storage box tutorial and the free felt box pattern: it's a quick DIY, no hemming, no measuring, basically it's a super quick beginner sewing project. For when you need a quick present but are running out of time. Or for when you don't feel like pressing seams or making boxed corners. You'll see what I mean. This: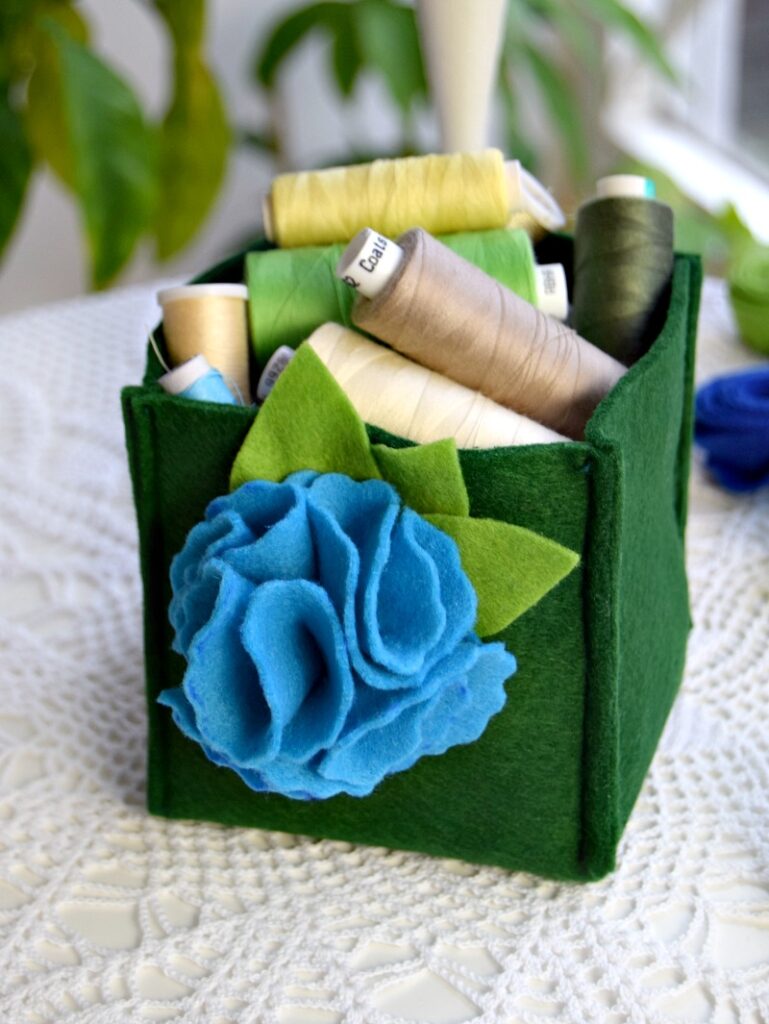 It also makes a great present. What better than that!
Supplies
Here are the supplies you need to make a felt storage cube:
15" by 15", or 12" x 12", or 9" by 9" of thick felt. It needs to be at least 2 millimeters thick to give the box enough stability.
matching thread, sewing machine, scissors,
optional: embroidery floss, thin felt for decoration
your free felt template - get it at the end of the tutorial!
Felt Storage Cube Tutorial
This is a quick how-to to help you sew the storage box quickly.
1) Place a piece of thick felt on a flat surface and trace it using the free template. Cut out the felt: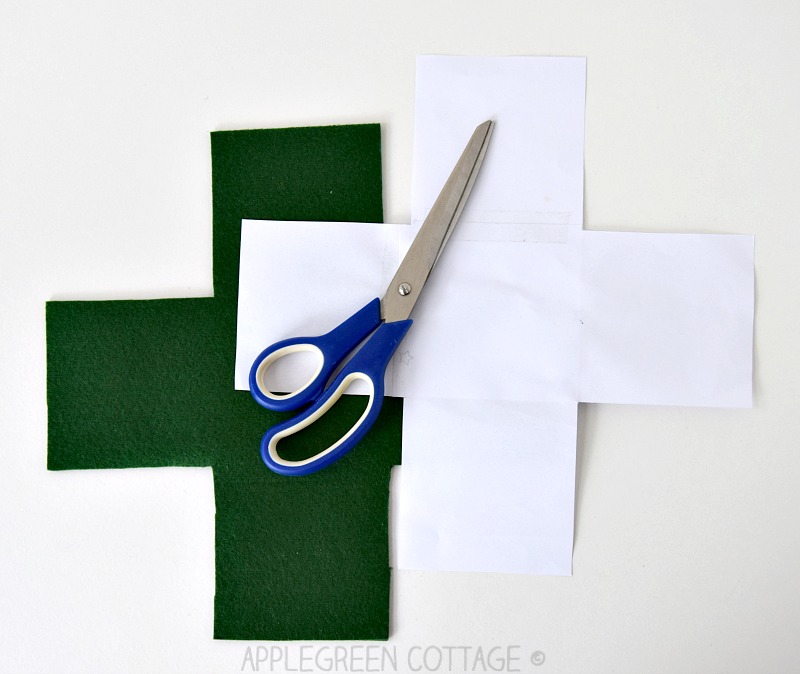 2) Fold it in half, diagonally.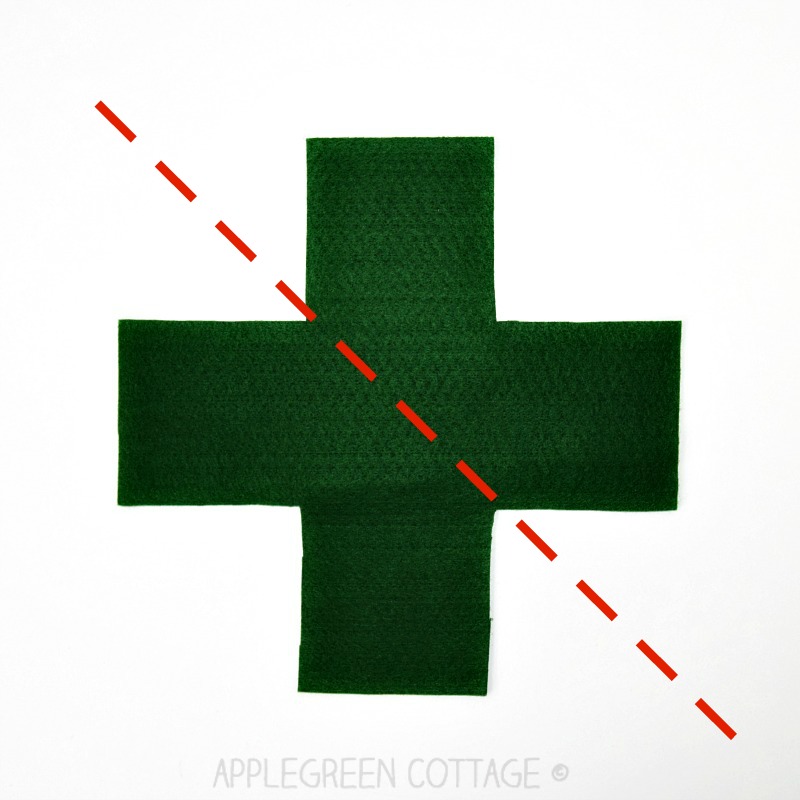 3) Pin together the two opposing sides of the felt box, like this: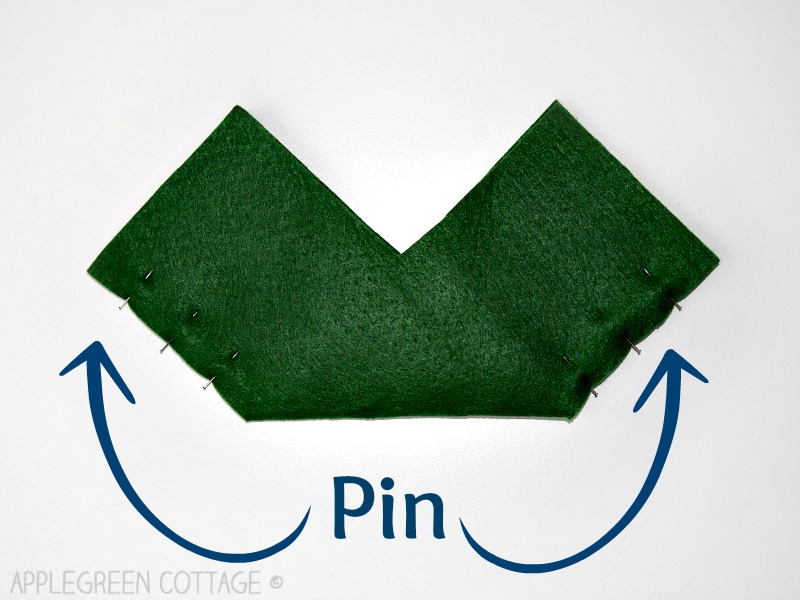 4) Stitch along the pinned lines.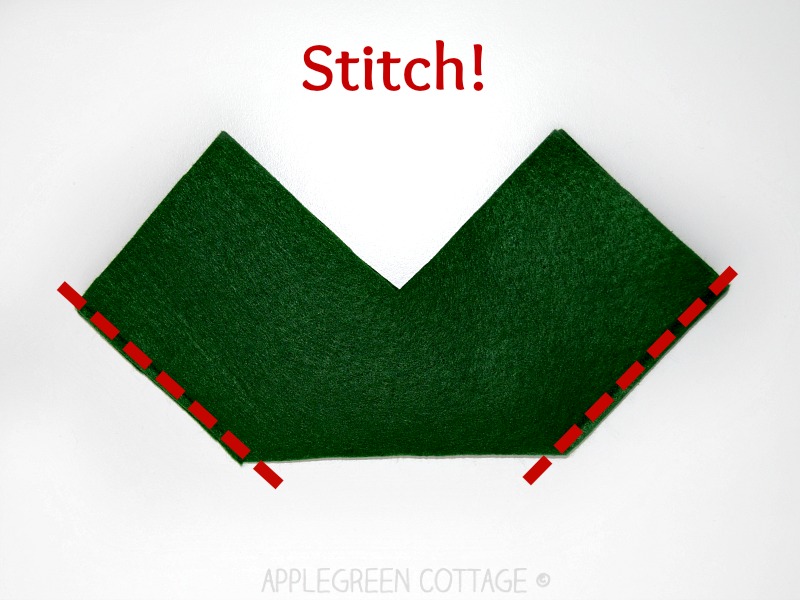 5) Do the same with the other two opposing sides of the cube - pin and stitch: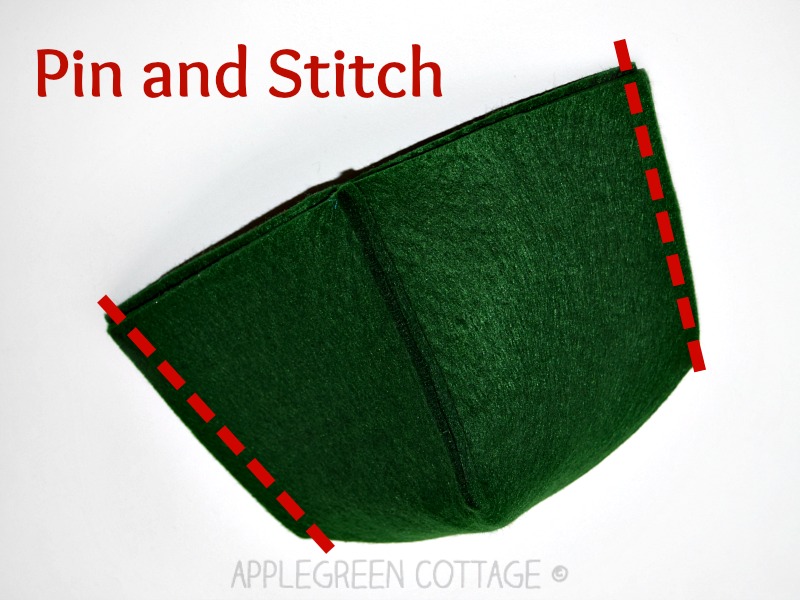 6) Here's your felt storage cube: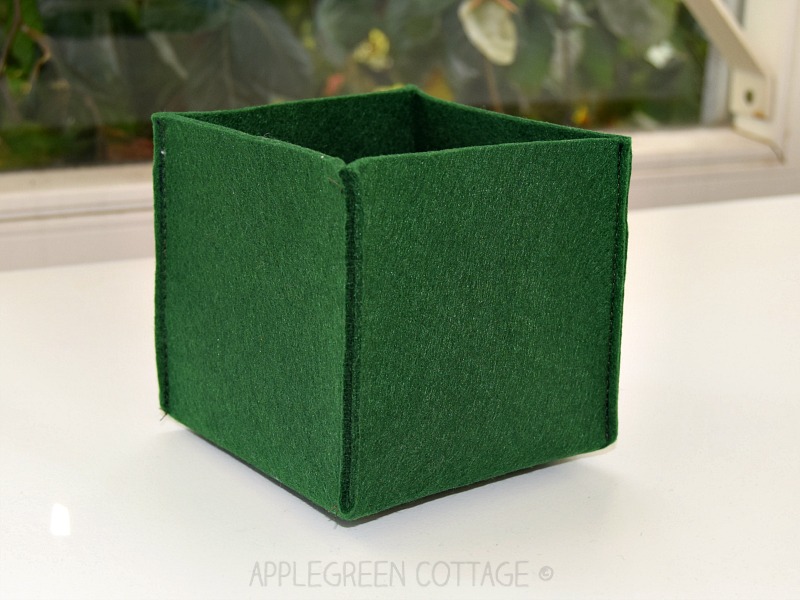 7) If you want to hide the thread ends, check out this easy sewing tip. My readers love it!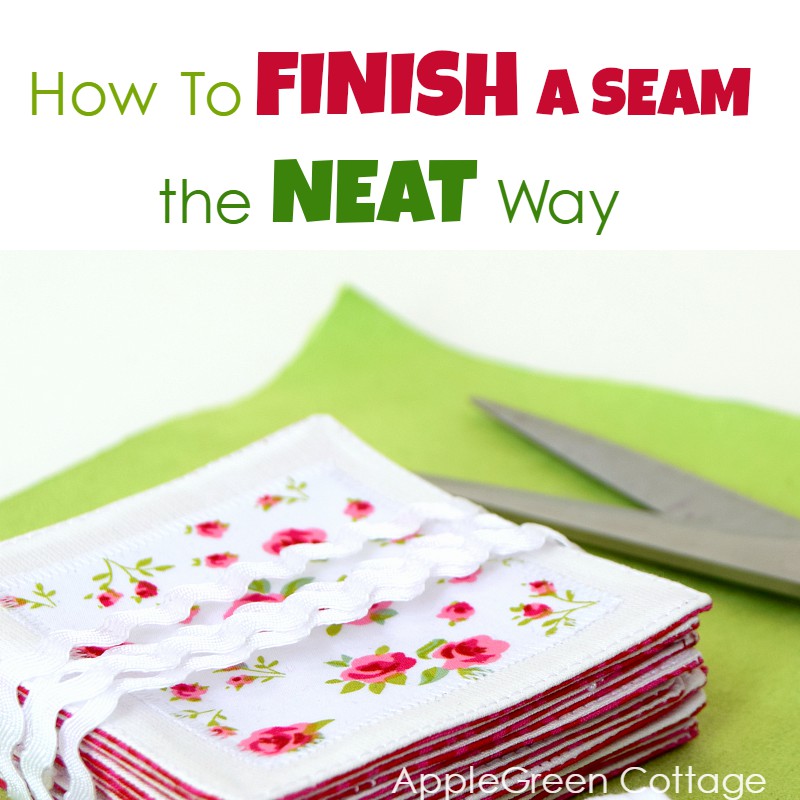 Best Sewing Tips: How To End Stitching Neatly
8) The rest is decoration. You can leave the storage cube blank, or decorate it using felt flowers, or embroidery floss.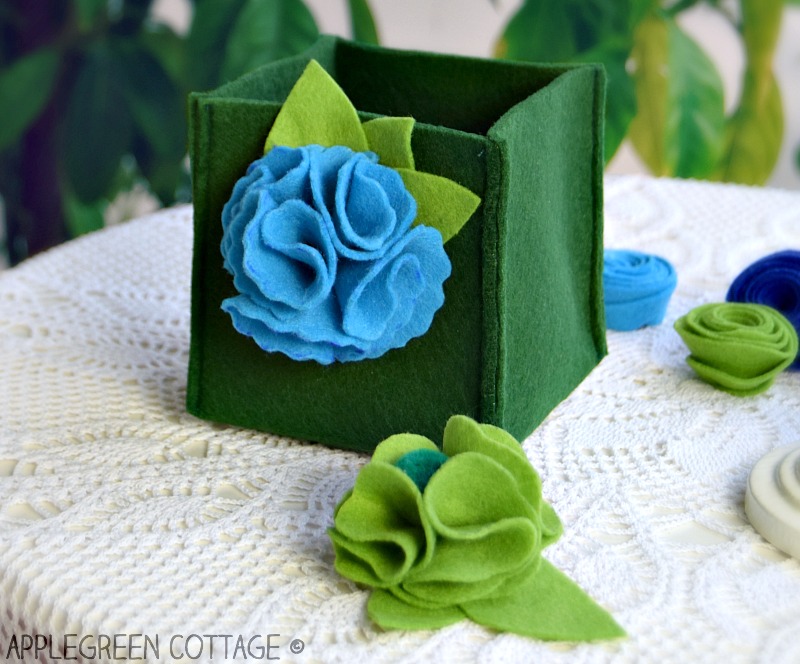 I love felt flowers! Easy and quick. You can make a few within minutes, following one of my tutorials at AppleGreen Cottage.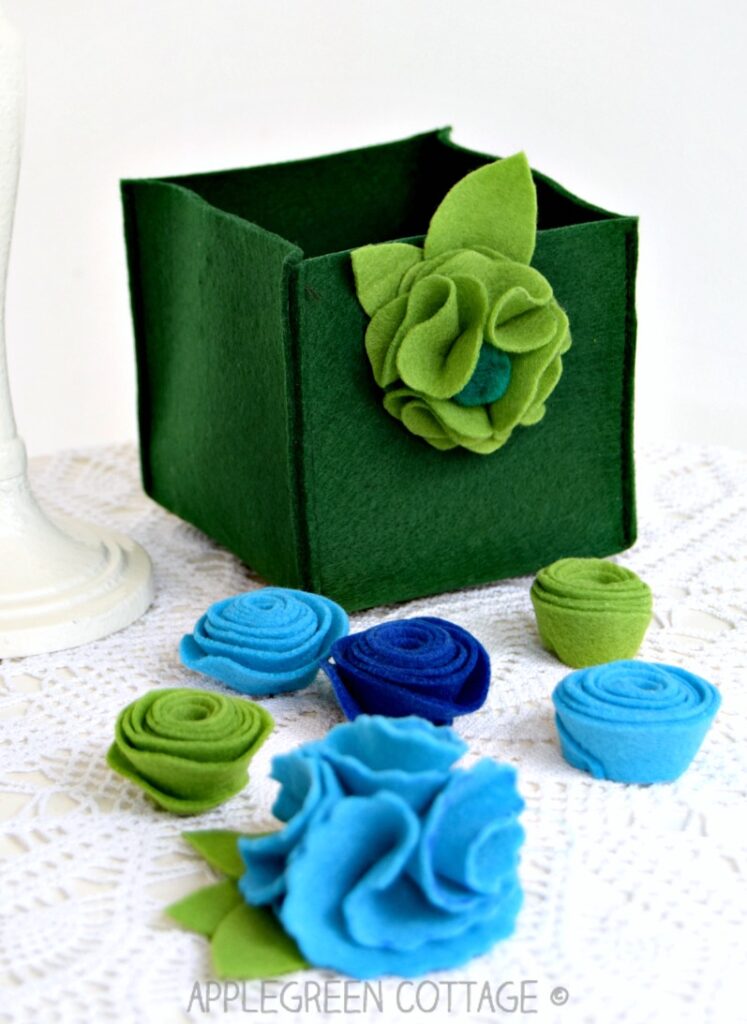 These diy felt boxes have tons of uses: a diy felt box like this one makes great key storage if you keep it in the hall, somewhere close to the front door. It also protects the surface of the hallway table - no more scratches from tossing your keys!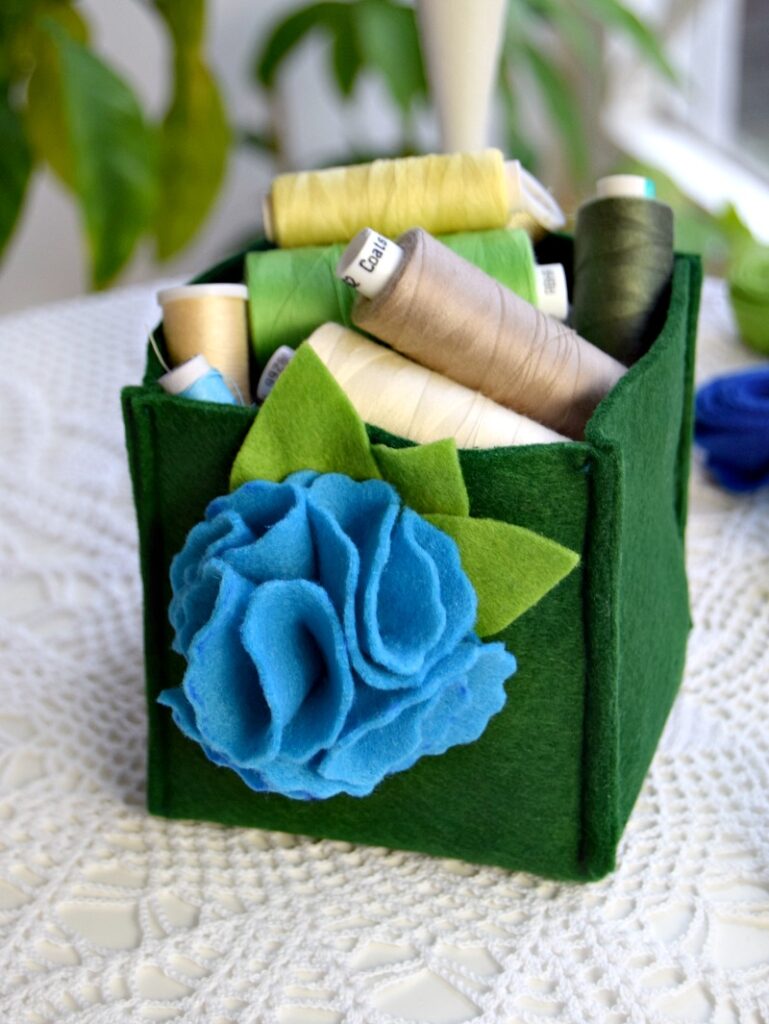 Perfect to hold your craft supplies. Fill one with satin ribbons. And tiny colorful buttons. And put them on display. Adorable! Felt boxes like this one are an inexpensive way to get your shelves, desk or kitchen counter organized and beautiful.
Also, these small diy boxes are perfect for a kids' room or craft corner, and can easily tame any tiny mess in your drawers.
Free Felt Box Sewing Template
I've created a simple felt box template that you can get for free. To open the FREE box storage TEMPLATE, click the button below:
Save For Later: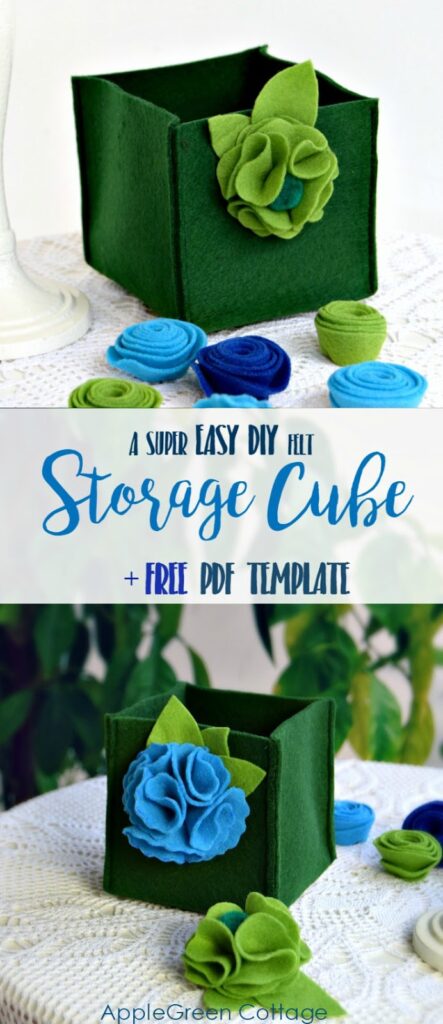 Helpful Project Tips
How to make a felt storage box prettier?
It's simple - add some decoration! If you'd like to make the felt flowers, I've got these two felt floral tutorials for you - with FREE TEMPLATES, too:
WANT MORE FREE TUTORIALS AND PATTERNS?
Get email updates and never miss out on new patterns, printables, and tutorials:
And if you like sewing cute little bins, check out another pattern in our shop - the Kaia Mini Bin here: