See how to sew this easy felt carrot pattern with our free carrot template. Easy and quick to make, take a look!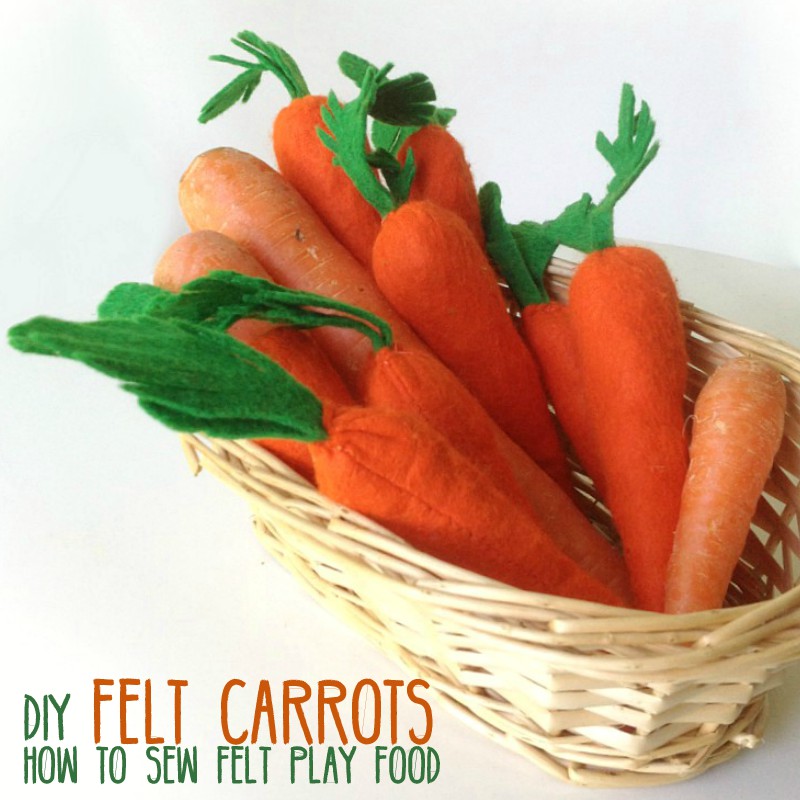 This post may contain affiliate links. Thanks for your support.
Felt Carrot Pattern
Do your kids love felt play food? This time I'd like to show you how to make felt carrots to add to your felt play food collection. Boy it can be fun! You can combine these carrots with some other felt food, like sunny-side-up eggs, cheese, bread, bananas, broccoli and tons of other felt food. Wouldn't this make a wonderful DIY present for a child? Check out my favorite 7 Felt Play Food Tutorials HERE.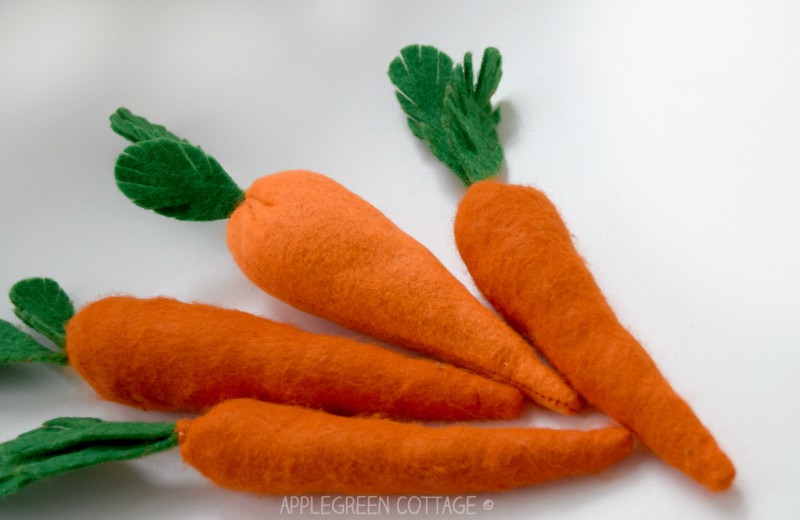 Felt food is so much fun! Here and there, we add a few items to our kids' play food collection, and these carrots have been a hit ever since! Immediately after the first batch of play carrots was finished, kids opened both a play food shop and a restaurant in the middle of the living room!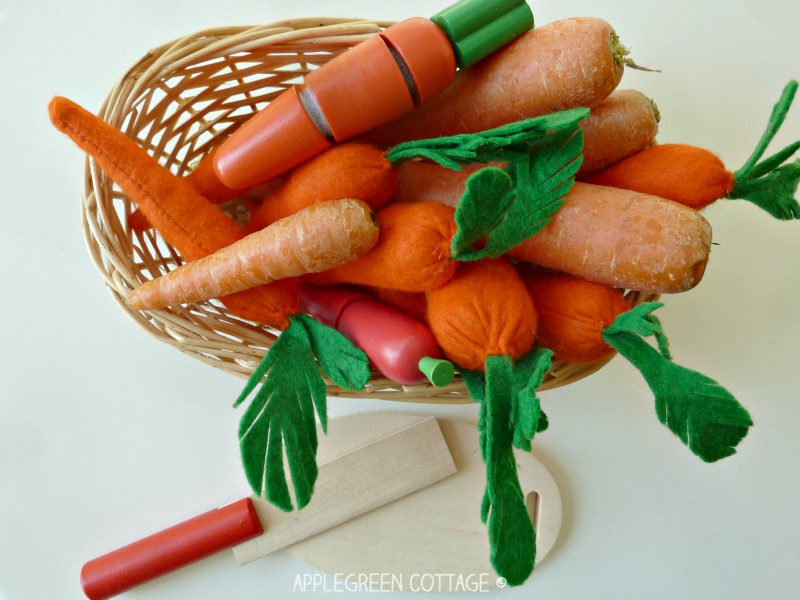 This was how the play started, and we added a few wooden carrots from our Melissa&Doug cutting set to add to the fun: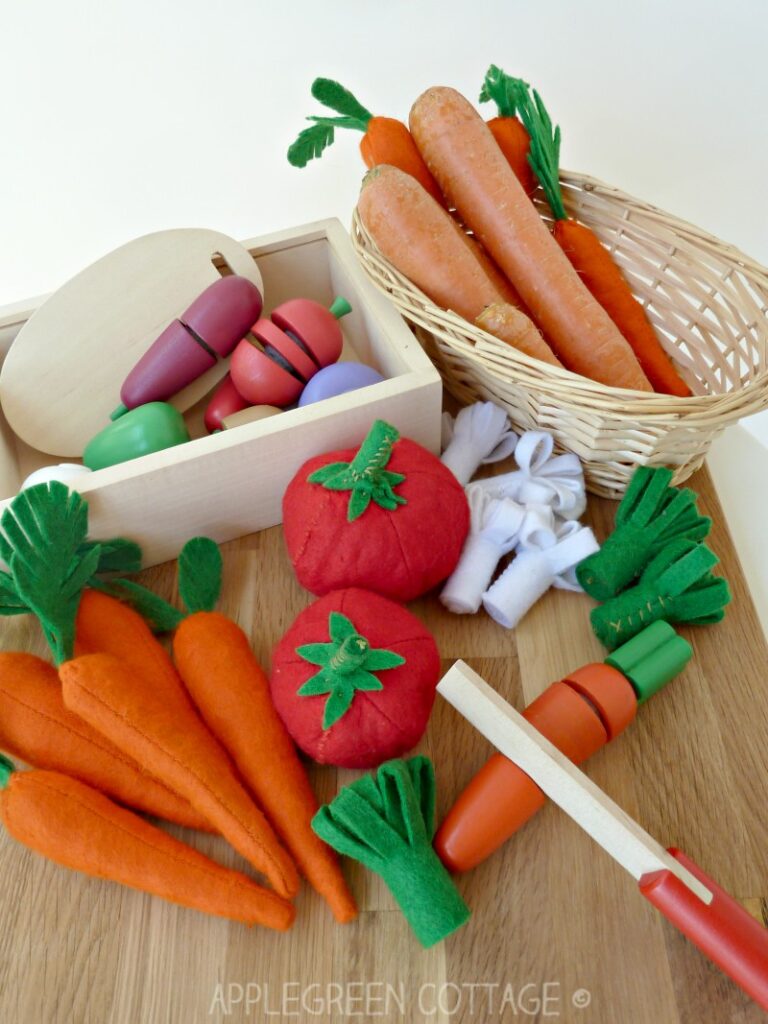 Now, let's get back to felt carrots tutorial.
How To Sew Felt Carrots With the Printable Carrot Template
Supplies To Sew Felt Carrots
orange and green felt
toy stuffing (you can use scraps of jersey or minky if available)
matching thread
sewing machine or a needle
pins
Free Carrot PATTERN – Printable Carrot TEMPLATE
To make these easy carrots, you can either draw your own template or use mine.
The free felt carrot template is available in the subscriber-resource library for all newsletter subscribers - join the free newsletter here: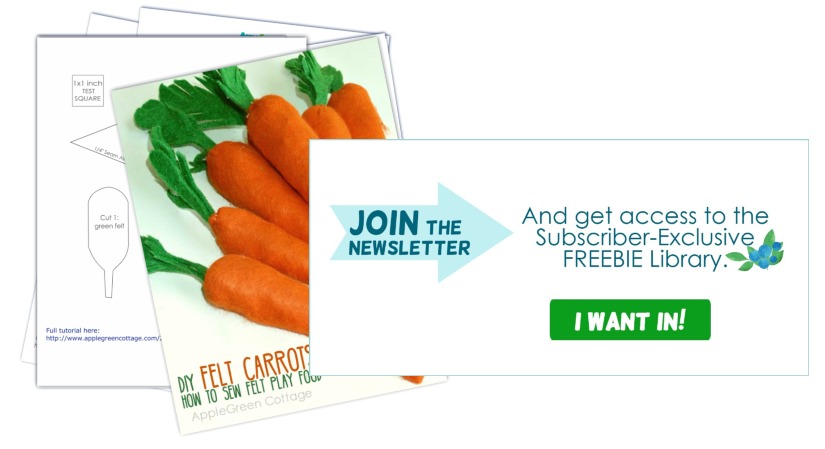 If you're already a subscriber, you can access the template with the password in each newsletter, in the resource library.
CURRENT SUBSCRIBERS: Your password to THIS Blog Freebie LIBRARY is at the bottom of my latest newsletter. (enter Library HERE)
How to Make Felt Carrot tutorial
There are just a few simple steps, but I've added step-by-step images to all, so even kids can sew their own felt carrots.
Step 1 - Cut felt carrot pieces from the template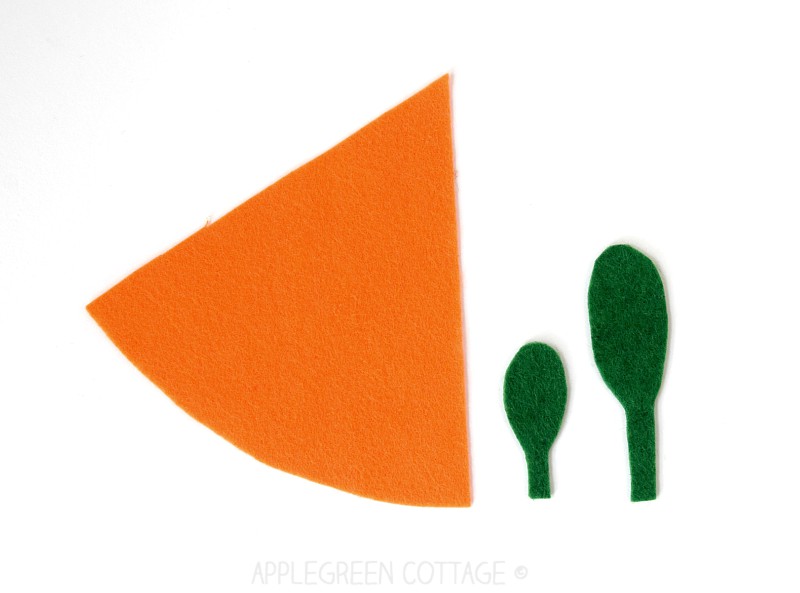 Get or make a template. You could also cut pieces without one, of course (and it can be fun!), but using a template might save you quite a lot of drafting, making the project waaay faster. If you use the template, you'll end up with these three pieces.
Step 2 - Design the green leaves
First, let's make a few cuts into the green 'leaves':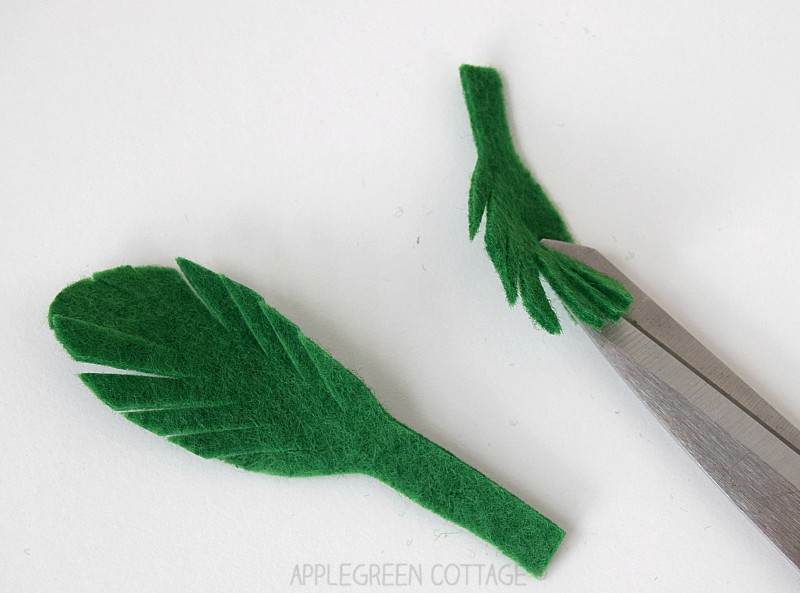 Later on, you'll be able to twist them and they'll appear more realistic than what you see here.
Step 3 - Stitch the Orange Piece

Next, take the orange piece, fold it as shown and stitch, making a cone.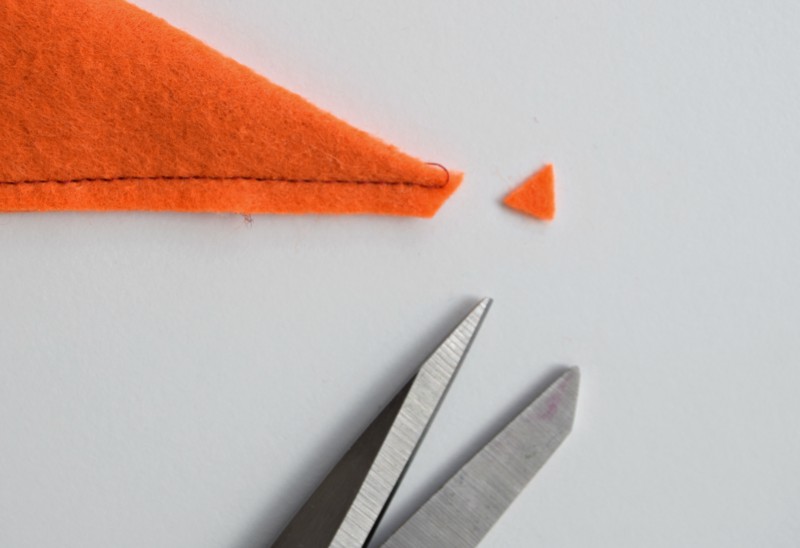 Snip off the bottom tip on the seam allowance, to make the cone easier to turn. For more on clipping corners and making your seams neat, check out these two short how-tos: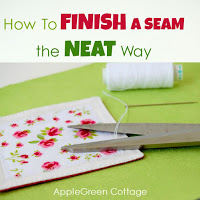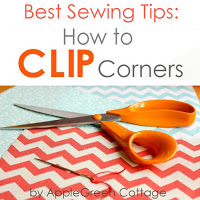 Step 4 - Turn and Stuff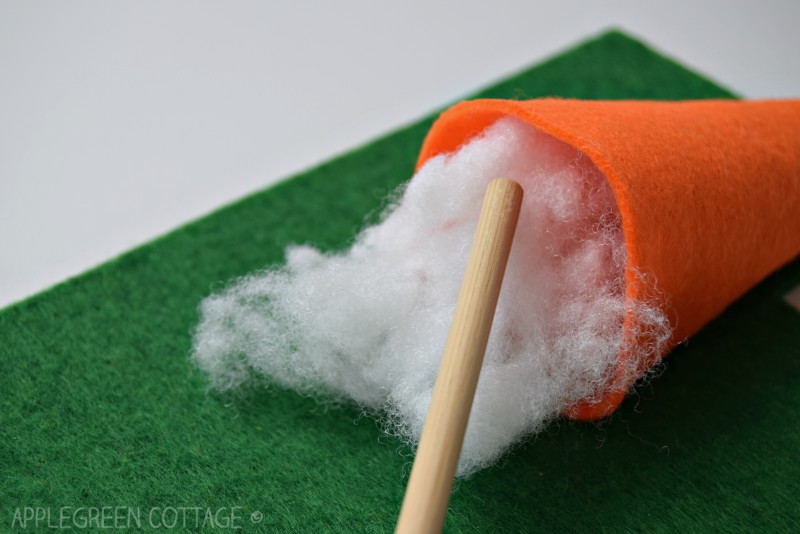 Turn the cone inside-out. Then stuff with either toy stuffing, or use scraps.
Step 5 - Sew the top Closed
Using a running stitch, stitch around the opening, and pull on your thread and gather, like this: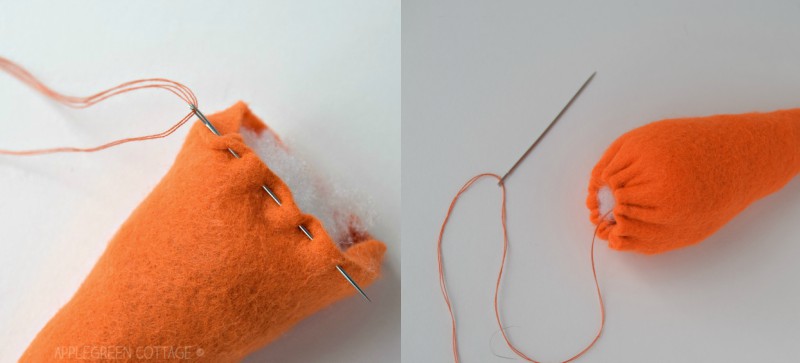 Did you know you do not even need to make a knot when you start stitching? I love this little trick!
Step 6 - Add the greenery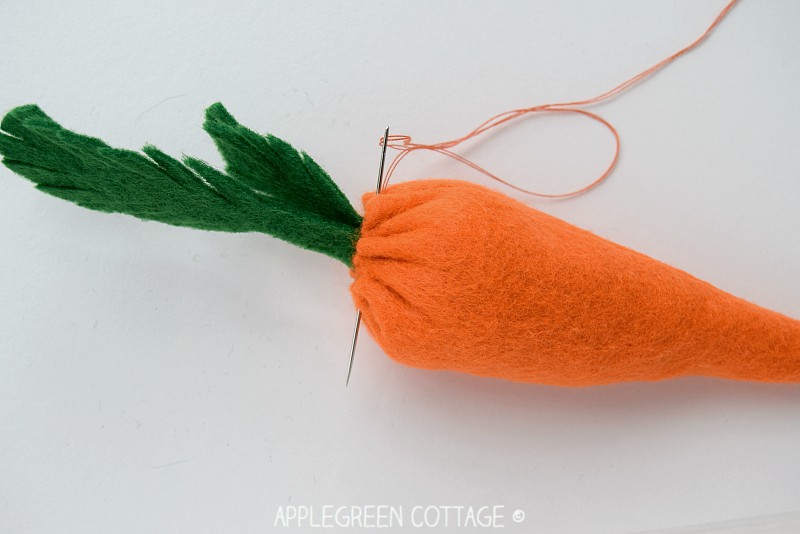 Insert the two green leaves and stitch them in place. Done!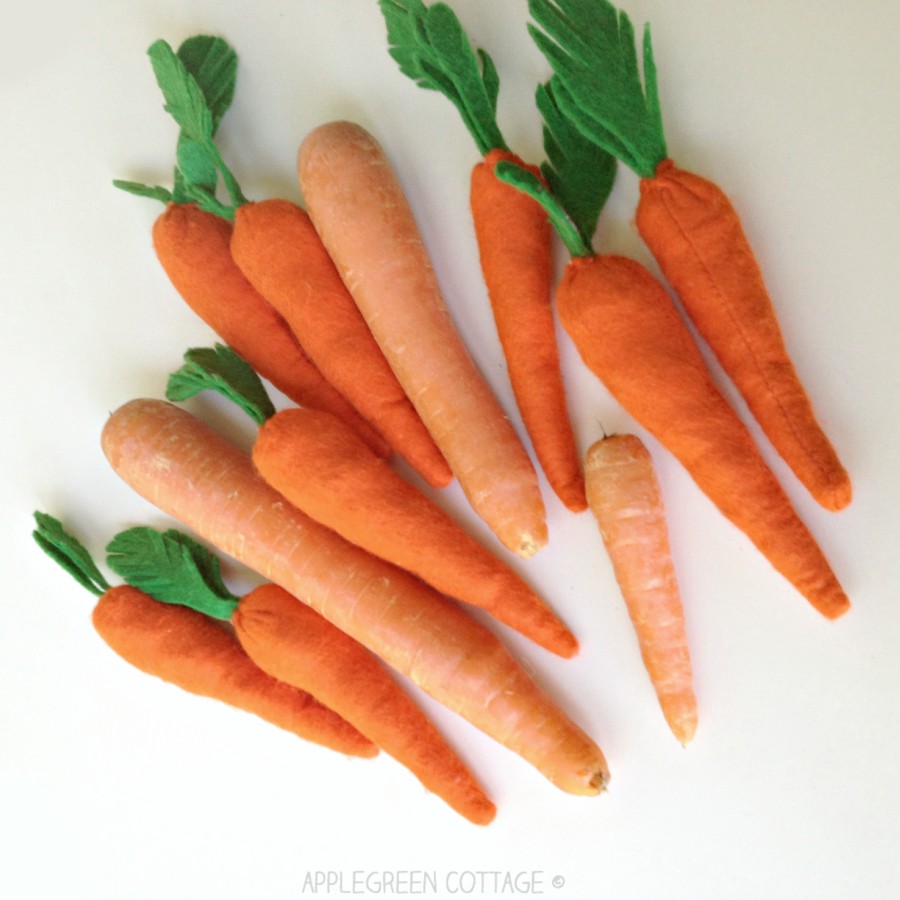 So, which ones are real? 😉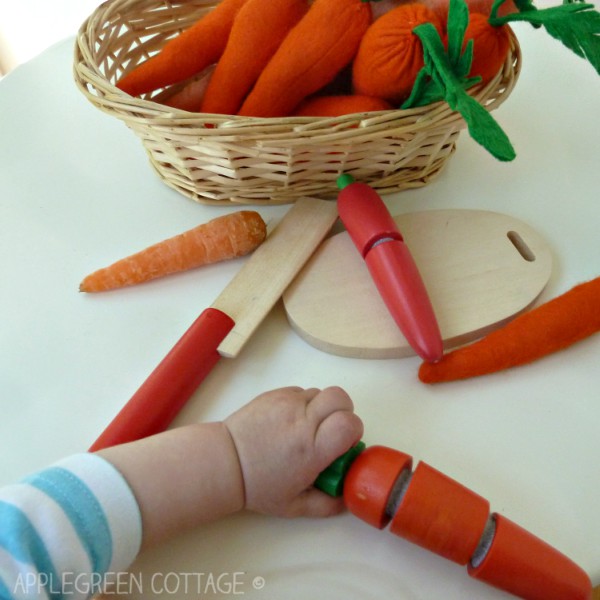 These were an ideal mix - real carrots, wooden toys and felt carrots. But pretty soon, the real carrots have disappeared and there were only felt and wooden carrots left. (That's because we had a snack just before the next photo session.)
See Also: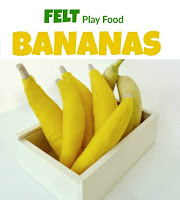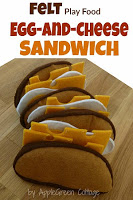 Save For Later: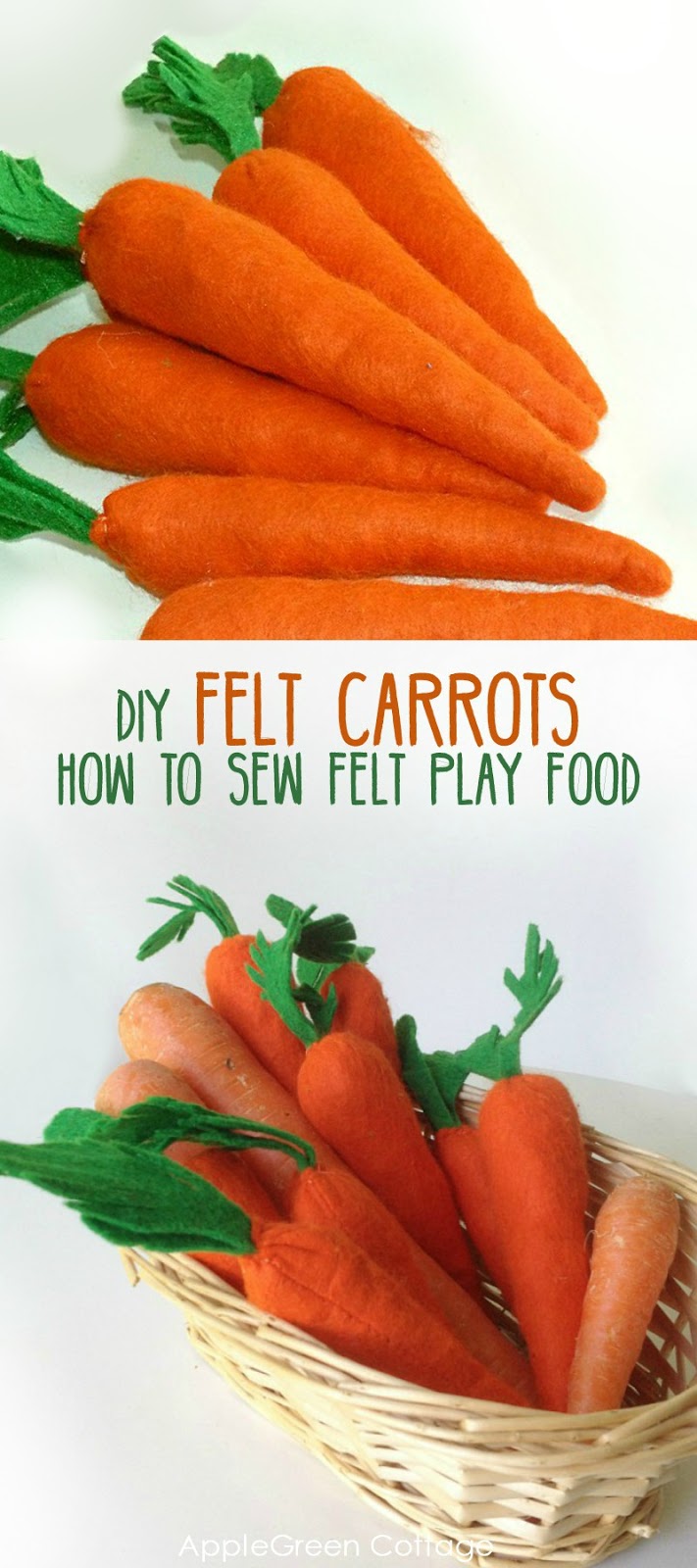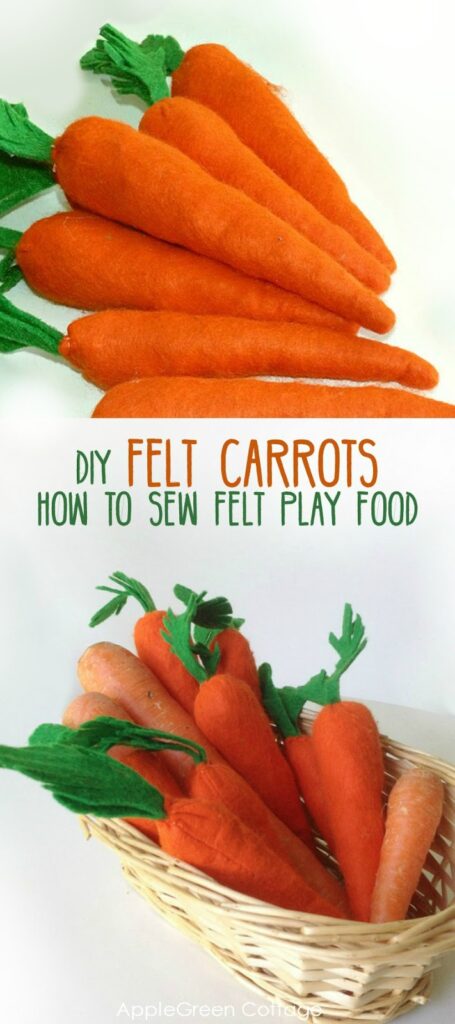 WANT MORE FREE TUTORIALS AND PATTERNS?
Get email updates and never miss out on new patterns, printables and tutorials. If you sign up at THIS link, you'll also get the Fabric Hanging Basket Template for FREE, right now. A cute and easy-sew!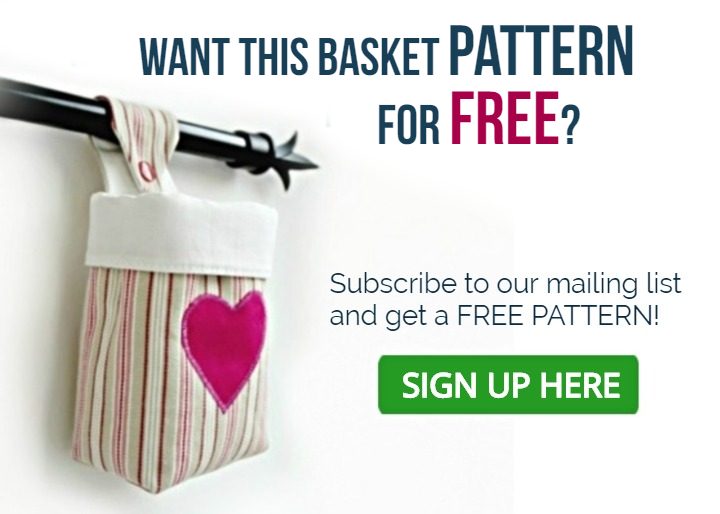 Want More Spring Projects?
Check out the latest special pattern bundle that's available right now in my shop - perfect for your spring decor, and for every room in your home: