See how to make felt letters and a simple diy felt board for your kid to play with. Also, make sure to scroll down to see which of the three felt options I used turned out to be the best - and avoid my mistakes!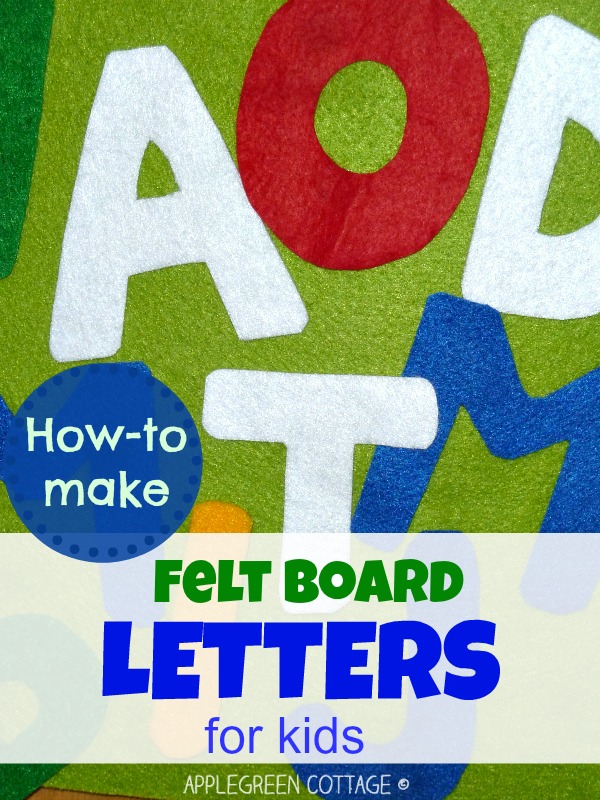 This post contains affiliate links. Thanks for your support. Since you've most probably already got some felt at home, you might just as well make felt letters. They will engage toddlers and especially preschoolers for quite a while! I've added a visual presentation of various felt materials towards the end of the post, hoping you get a better picture of what kind of felt to choose for the letters.
If you want to use these letters as applique, check out this applique tutorial. It's super useful for any cutouts from fabric too! Also, get your free printable reversed letters to use as applique here in this how to make applique post.
After these felt board pictures I showed you how to make a while ago. I believe you just saw it coming, didn't you? I think it's best if I just show you the idea and you decide if it's a good fit for your kid: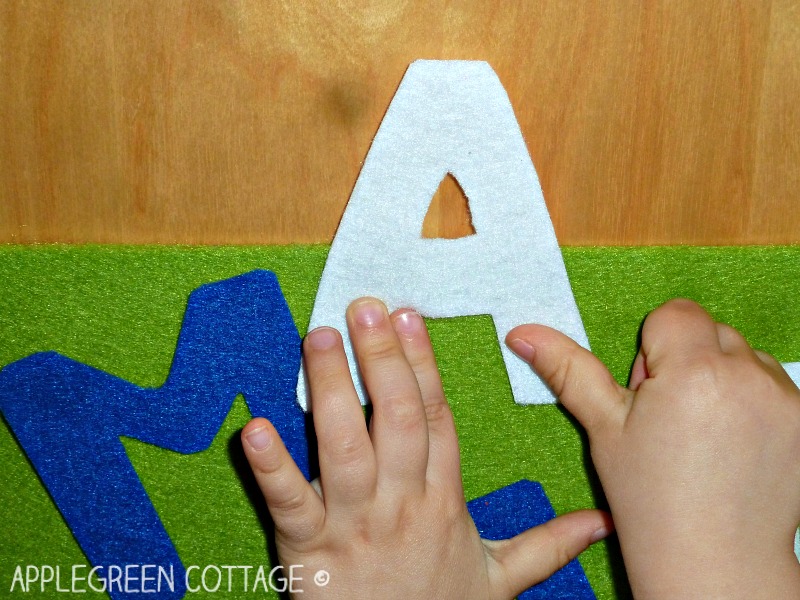 How to Make Felt Letters Tutorial
Step 1 - Make a simple FELT BOARD
Get a large piece of thick felt and attach it to a vertical surface. Yes, as simple as that 🙂
An A3-size will do just fine if you are short of space, but if you can, go for a larger one. As for thickness, I used 3-millimeter felt. A 2-millimeter will be OK, too. Now, the easiest way to attach it? I put 2 tiny pieces of self-adhesive velcro onto the kitchen cabinet door. They hold the felt board perfectly and are easy to remove when I need the space for something else (Yes, you get pretty creative with the multi-purpose space usage when living in an apartment 😉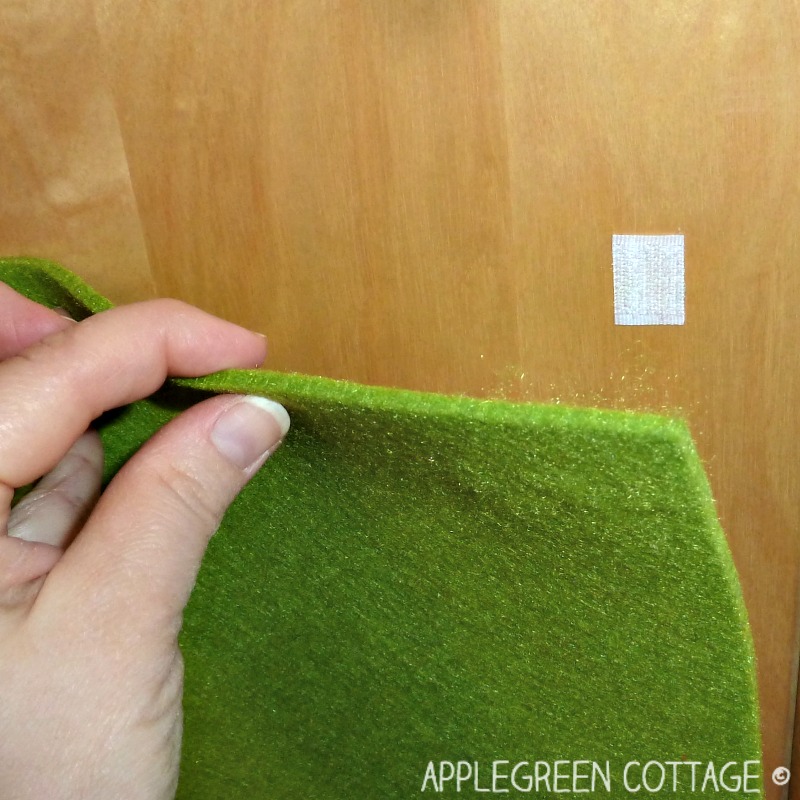 Supplies to Make A Diy Felt Board
self-adhesive velcro
a large piece of 2 or 3 mm thick felt (A3 or larger)
Step 2 - Cut Out Diy Felt Letters
The easiest way? I didn't even bother to use any stencils. I just cut into the felt. In this case, you'll have to be creative, adjusting the cutting lines as you go. And the letters might be of uneven size. But there is no need to make them perfect. This has turned out to be the quickest and most convenient way for me to diy felt letters from felt scraps.
If you want to, you can use my free printable alphabet letters template - reversed letters to use as applique here in this how to make applique post.
And a third option: you can draw the letters on the freezer paper and then stick them onto the felt before cutting them. And here comes the trick: iron over the freezer paper, the glossy side of the paper facing the felt. The freezer paper will temporarily stick onto the felt. Cut out and you're done. Voila!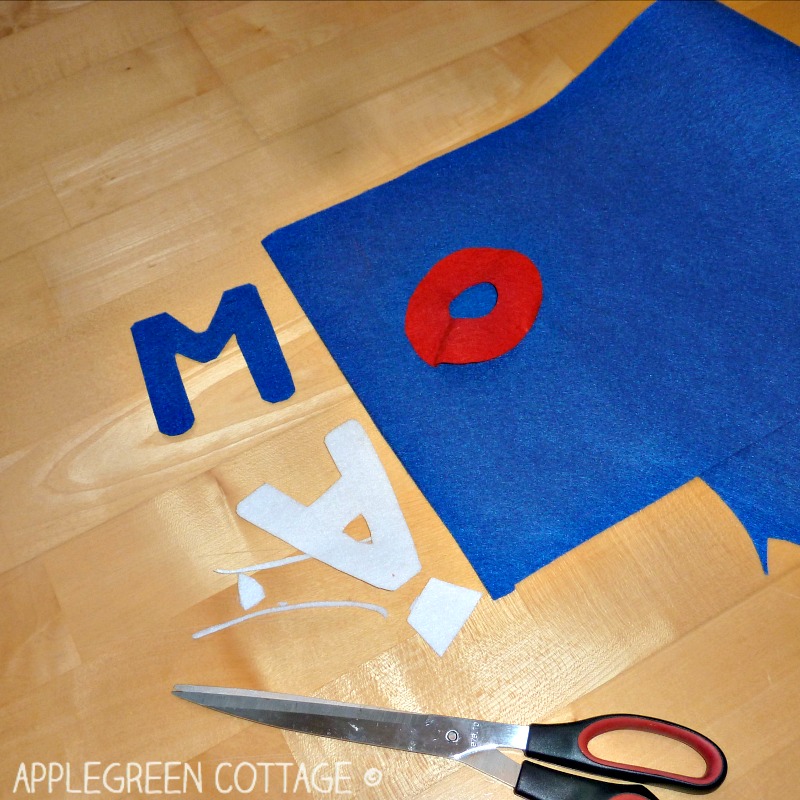 How to CHOOSE THE BEST MATERIALS for your felt letters:
The following comparison of three most usually used felt materials will make it easier for you to get just the right felt you need for different felt projects. The picture below shows you what I think is the best solution for your felt letters:
thick stiff felt
thin soft felt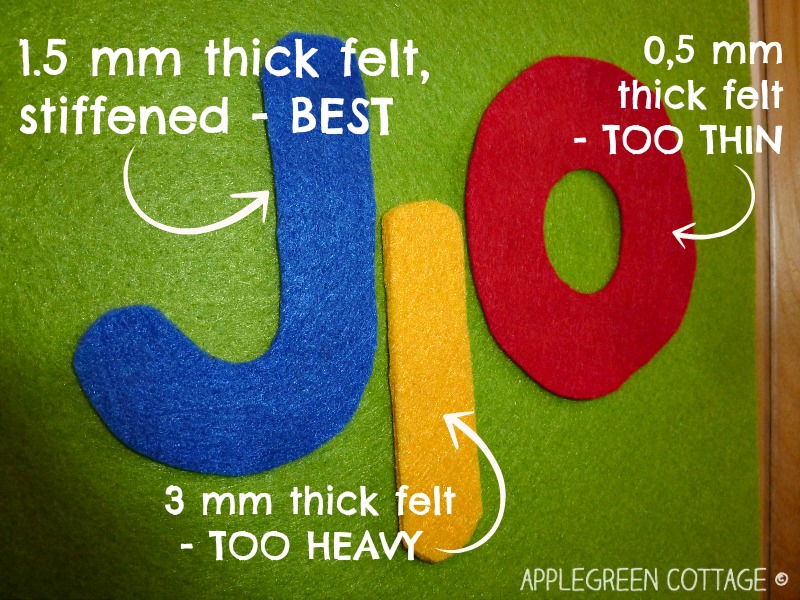 No 1 - BEST solution: thin (one to 1.5-millimeter) STIFFENED felt
It really is important that it is stiff, not soft. I got it in our local (bricks-and-mortar) fabrics store where it is sold by meters/yards, so you might want to check in your city.
But first, it's good to compare both prices AND quality, as they may differ quite wildly! I did a search on Etsy and there is a wide array of felt sheets you may want to choose from, but they are very different as to the quality, materials (wool, acrylic, polyester), and price. For example, this felt is sturdy and great for letters: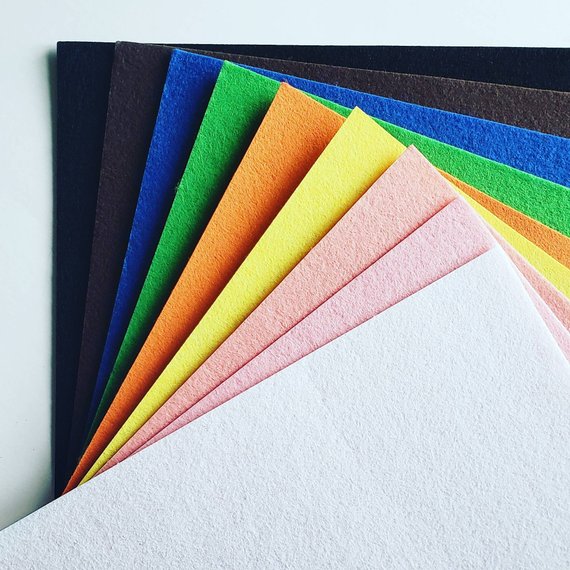 No 2 - Alternative solution: THICK FELT + self-adhesive velcro
I tried using the THICK FELT (3-millimeter thickness) for the letters, but the letters kept falling off the felt board since they were too heavy to hold their own weight. However, if you do want to have the sturdiest possible version, you may use the thick felt, but in addition, you'd need to add some velcro (if you do, it's the easiest way to use the self-adhesive velcro, and you won't need to lose the time sewing the velcro bits and pieces onto the letters...). However, you might not expect it to last as long as my preferred option, as the velcro will fall of eventually and the felt board will suffer at least a bit from the rough velcro patches... that is why I will again advise you to go back to the 'Solution No 1' shown above.
No 3 - no-no: extra THIN and SOFT FELT
As you see in the photo above, do not use the softest and thinnest, 0.5-millimeter felt to make felt board letters, as it deforms very easily and may not survive even the first felt board play session. Maybe is not detected at first sight, but check the red letter O on several photos below, too - do you notice the deformation?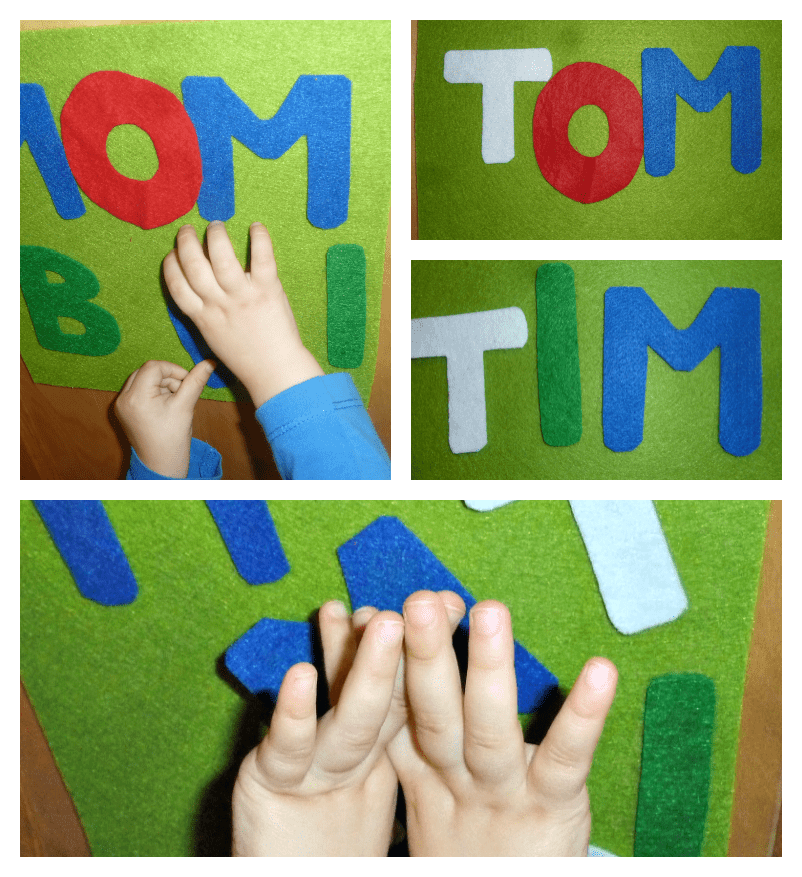 But if you already have some thin felt at hand, do not throw it away! It is perfect for making felt food, for cutting bits and pieces where you'll need soft, easily foldable felt, it will really come in handy. Check out my favorite 7 felt PLAY FOOD tutorials list in one of my previous posts to see what awesome things you can make with thin felt. Endless possibilities with those felt sheets, aren't there?
But wait, there's even more! I may have a list of felt ideas ready for you, starting... soon! Until then, you might also want to check these easy felt DIYs for kids: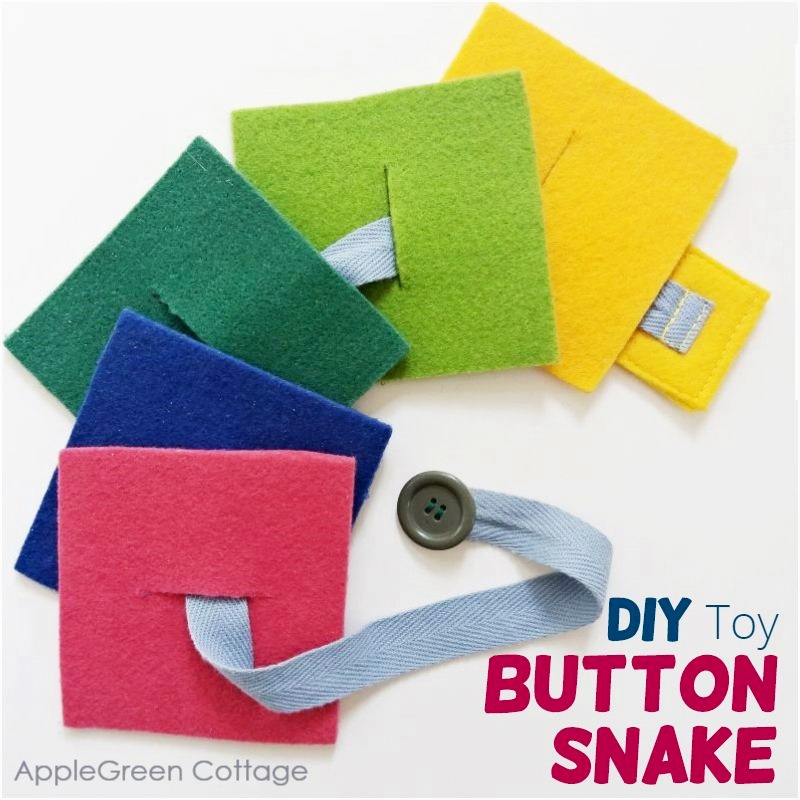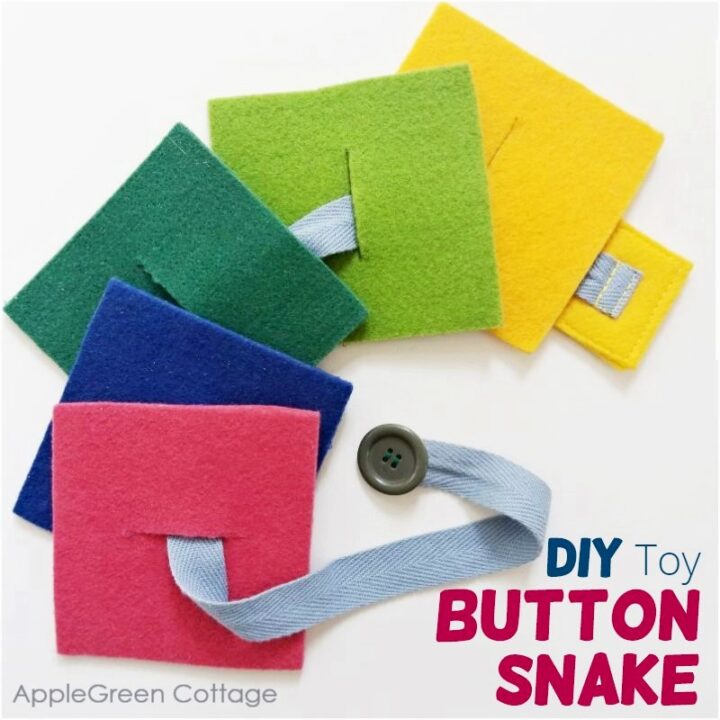 WANT MORE FREE TUTORIALS AND GOODIES?
Get email updates and never miss out on new patterns, printables, and tutorials:
Or …check out the Earwarmer Headband pattern in 8 Sizes in our shop: