Free baby sewing patterns that are super easy to sew! Learn how to sew perfect nursery decor, baby bibs, the sweetest easy-to-sew baby hats, bandanas, burp cloths, and baby toys with these free and easy baby sewing patterns.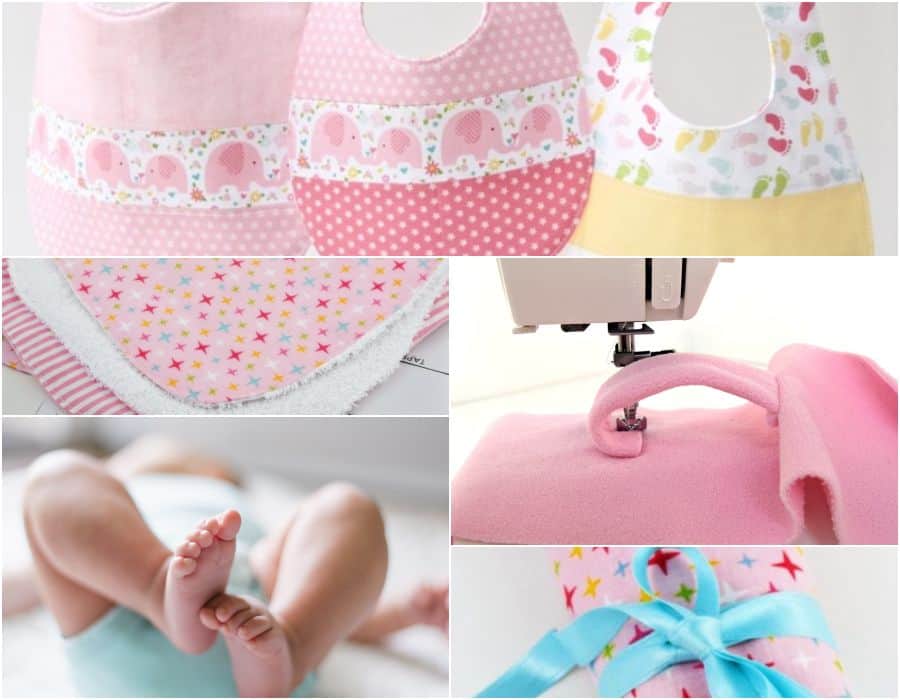 Are you looking for free sewing patterns for babies like burp cloth, baby bibs, storage bins for the nursery, baby toys, nursery decor, and similar? In years of sewing and pattern drafting, I've published tons of free baby sewing ideas and easy patterns on this blog. Today I've collected all the free baby patterns so you can have them all in one place!
But first, did you know we also have a free baby sewing guide for you, THIS: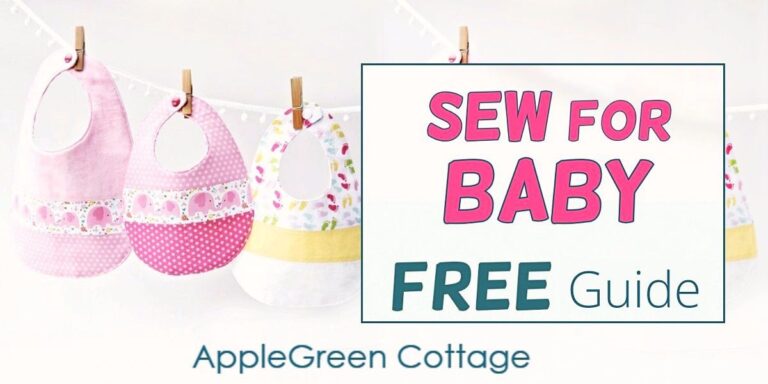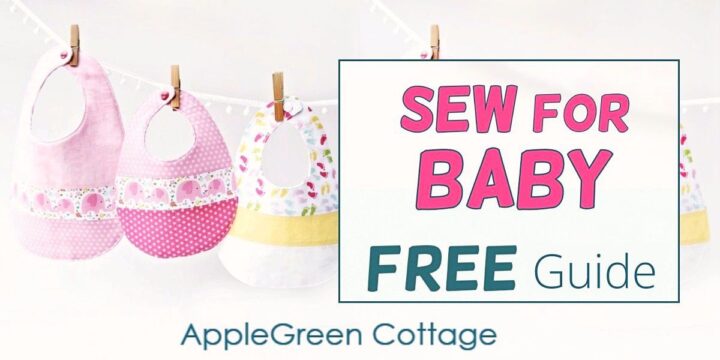 Join the FREE 6-part email guide and sew the CUTEST things for a baby - the EASY way! You'll get my best baby sewing ideas by email.
The majority of these baby sewing patterns are free for my newsletter subscribers, meaning you'll get immediate access to them once you've signed up for the free weekly newsletter. (The newsletter goes out once a week and is always full of sewing ideas, crafting projects, and inspiration!) And some of the baby patterns are freely accessible for everyone, even if you're not a newsletter subscriber. Browse and sew them all up!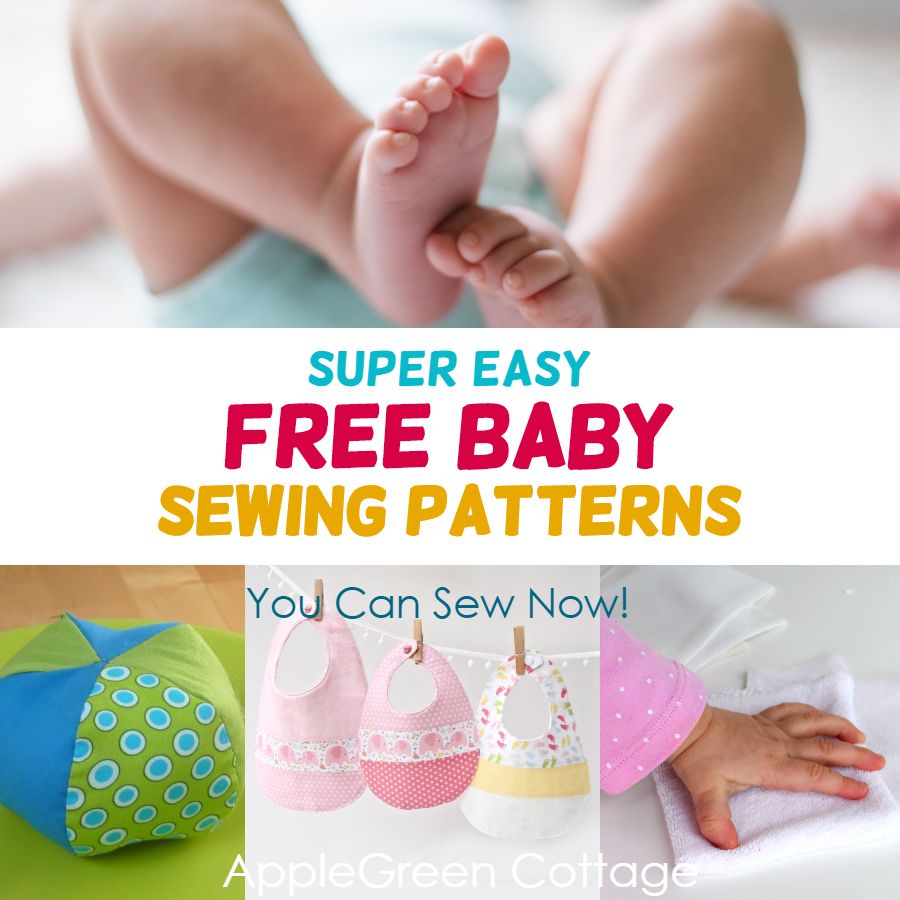 While babies don't care whether they wear trendy or frumpy clothes, their parents often do. Grab a sewing machine and get ready to make your own baby clothes! Or use these free baby sewing patterns for beginners to make the cutest baby shower presents - ones that every new mom would love to have! They are beginner-friendly, meaning they come with super easy sewing patterns and step-by-step tutorials. Sewing tips included!
I grouped them into
baby bibs
nursery decor
baby headwear
other baby accessories
Free Baby Sewing Patterns
Make sure to grab ALL of the free baby sewing patterns on this site.
Free Baby Bib Sewing Patterns
Let's start with two of my currently most popular free baby sewing patterns. First, this classic baby bib in three sizes. Everybody loves making these!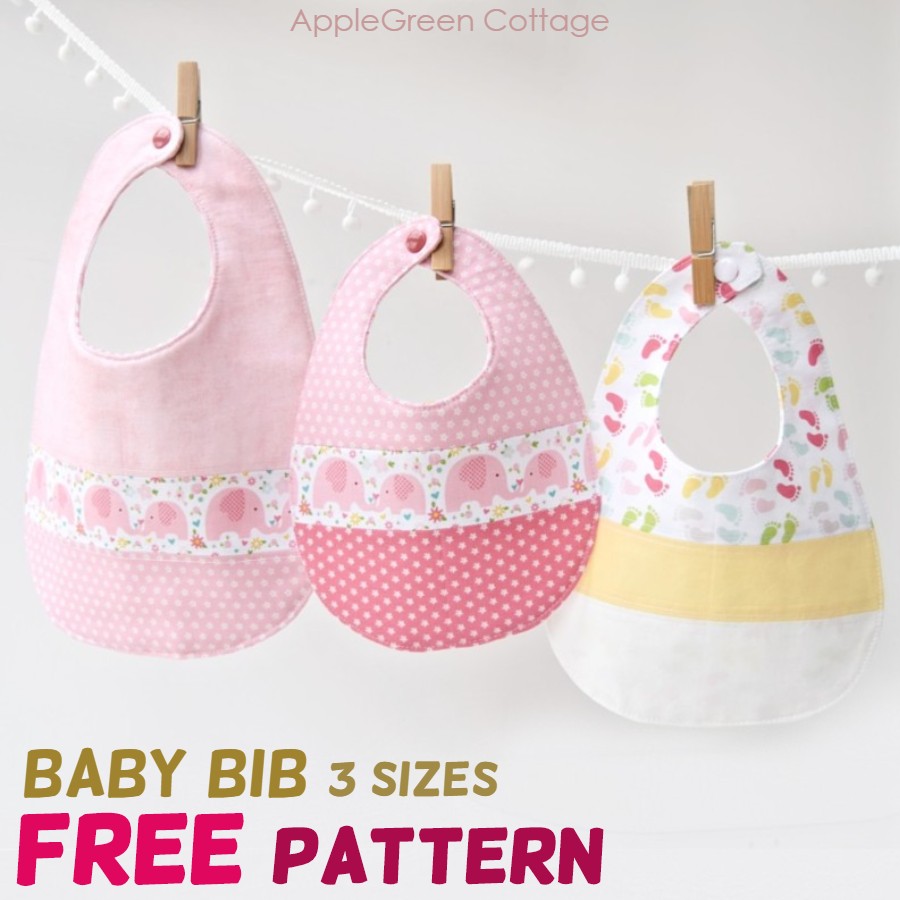 Sew tons of cute baby bib patterns using this easy tutorial and free bib pattern!
You can get the baby bib pattern emailed for free if you sign up for the free newsletter using THIS link.
I designed these baby bibs for my own babies - and I'm quite picky about the bibs available out there in shops 🙂 So if you get this one, you know you're going to be making a great-shaped bib. Grab the free template, stitch a few and get ready for compliments!
Free Bandana Bib Pattern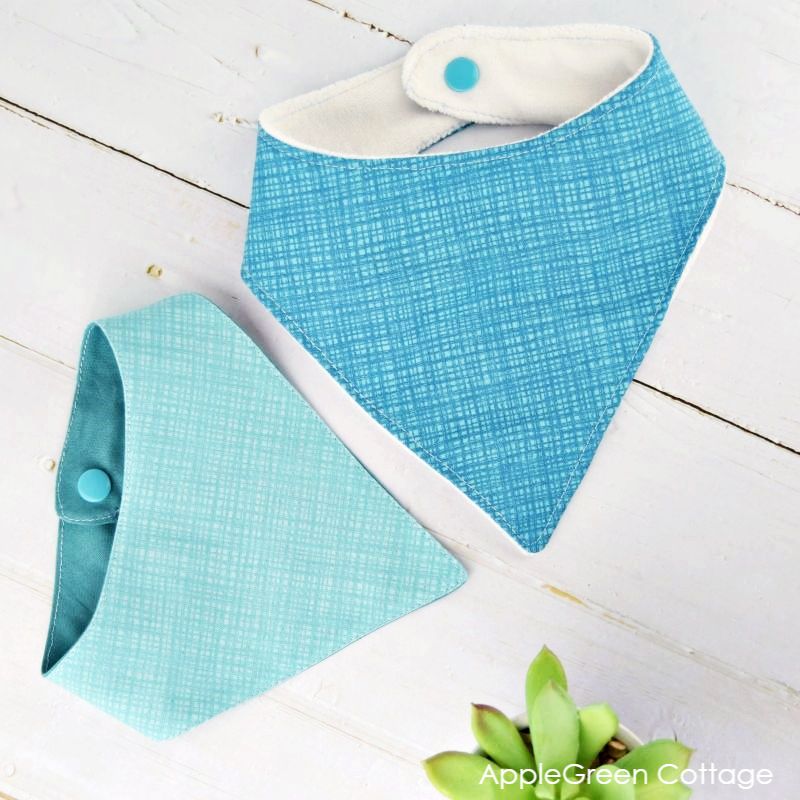 Learn how to make a stylish bandana bib for a baby or toddler, using this free bandana bib pattern and tutorial. Just the coolest dribble bib!
And since my readers seem to love making sets with these burp cloths, I moved them up here from the bottom of the list, so you can get it right away and sew a burp cloth+ bib set: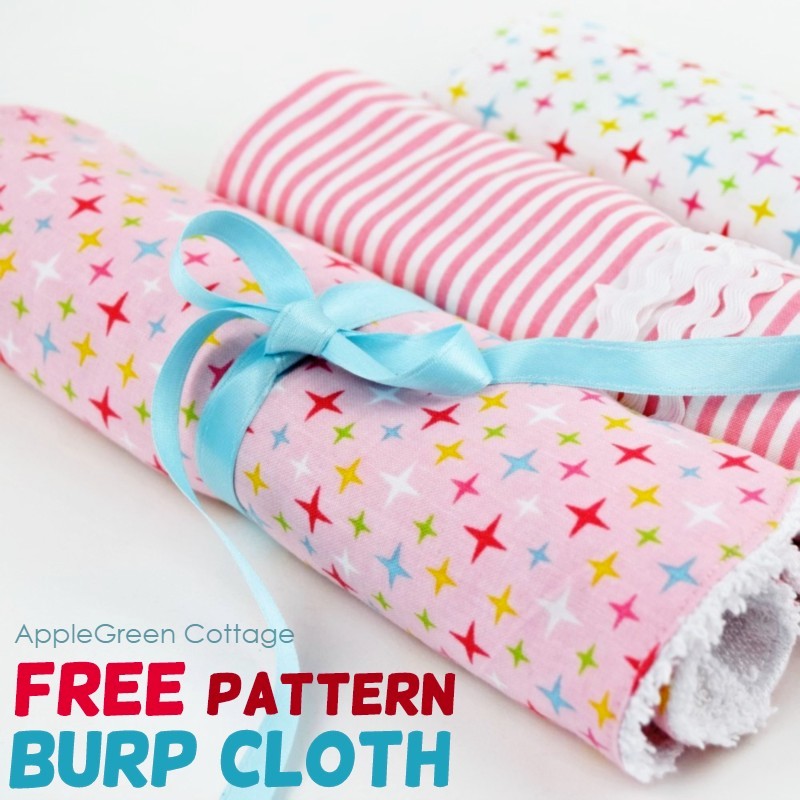 No new mom has ever said anything like too many burp cloths! Burp cloths are easy and quick to sew, but above all, a very practical diy gift for babies, especially when you can use a free printable template from the burp cloth tutorial - use it and make a set of burp cloths!
Bonus tip if you've never sewn burp cloths before: check out the towels department in your shop and you might get better off getting those than purchasing terry fabric by the yard. (just sayin') - and there are a lot of other options you'll find in the tutorial, so make sure to check them out.
Nursery Decor Sewing Projects
And then there's nursery decor. I never get tired of nursery decor! Let's start with one you'll definitely need when setting up your baby nursery room:
Simple Diy Curtains for the Nursery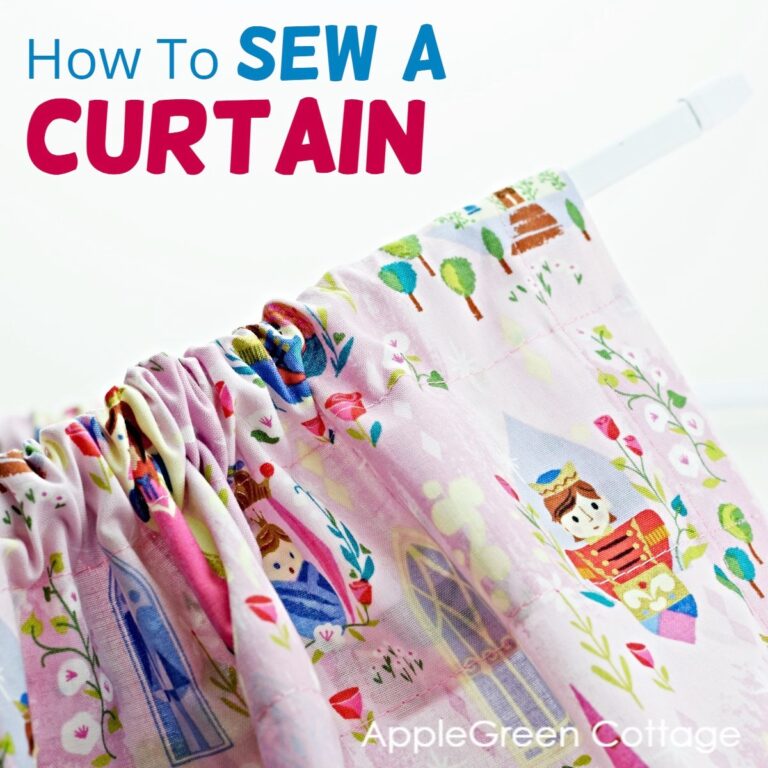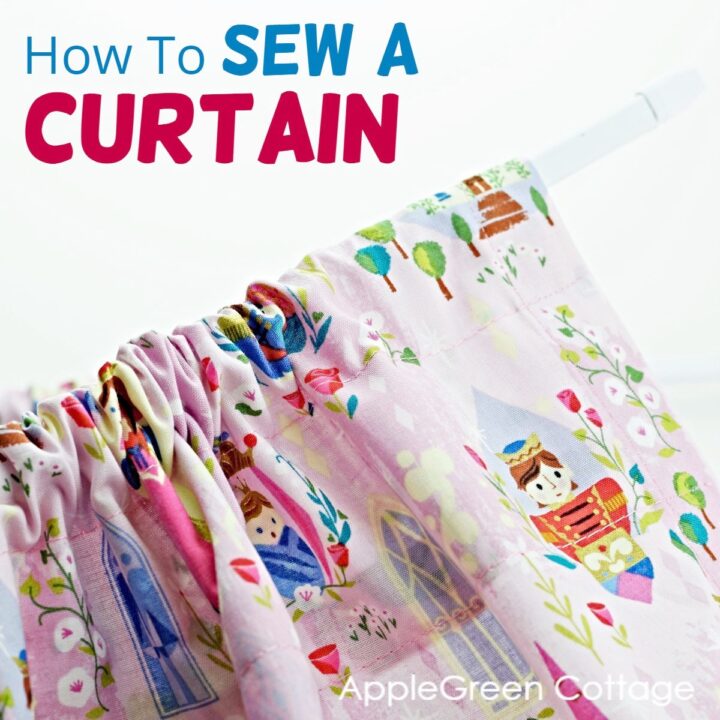 See how to make a simple curtain for the nursery - this tutorial shows you how to sew a curtain even if you have never yet made one, and you can use it with ANY size of the curtain rod. Any!
All-Purpose Diy Nursery Storage To Sew
These super cute nesting baskets will make amazing nursery storage - and you can use them for basically anything! Think diapers, lotions, little baby socks, and anything else you can imagine!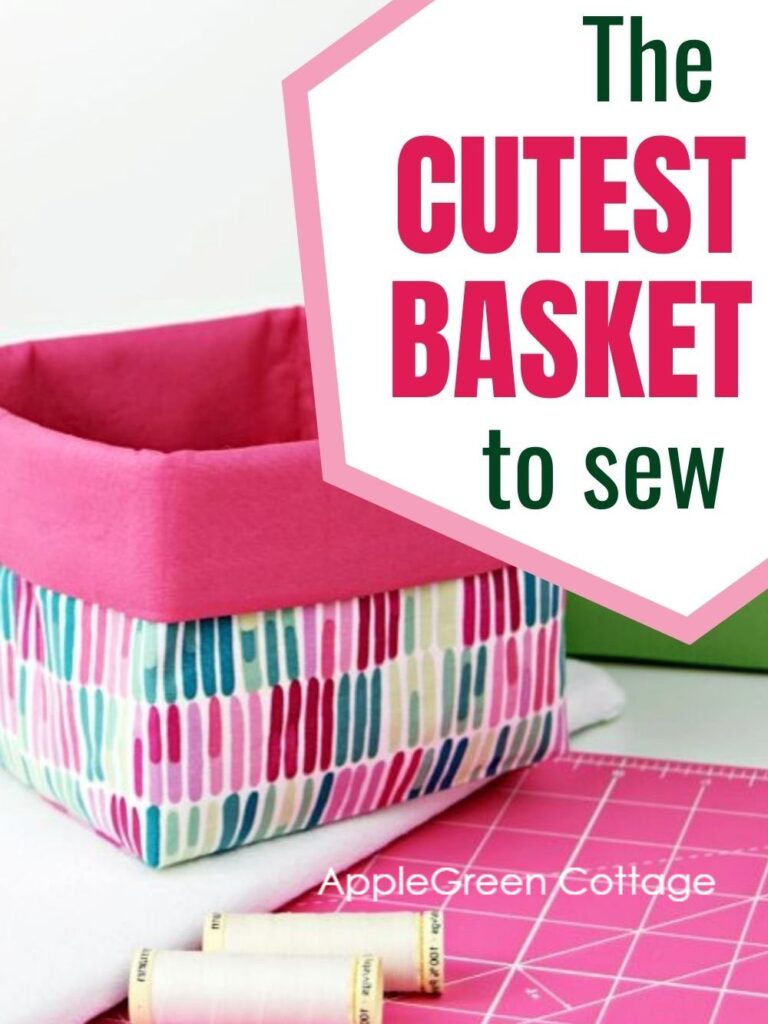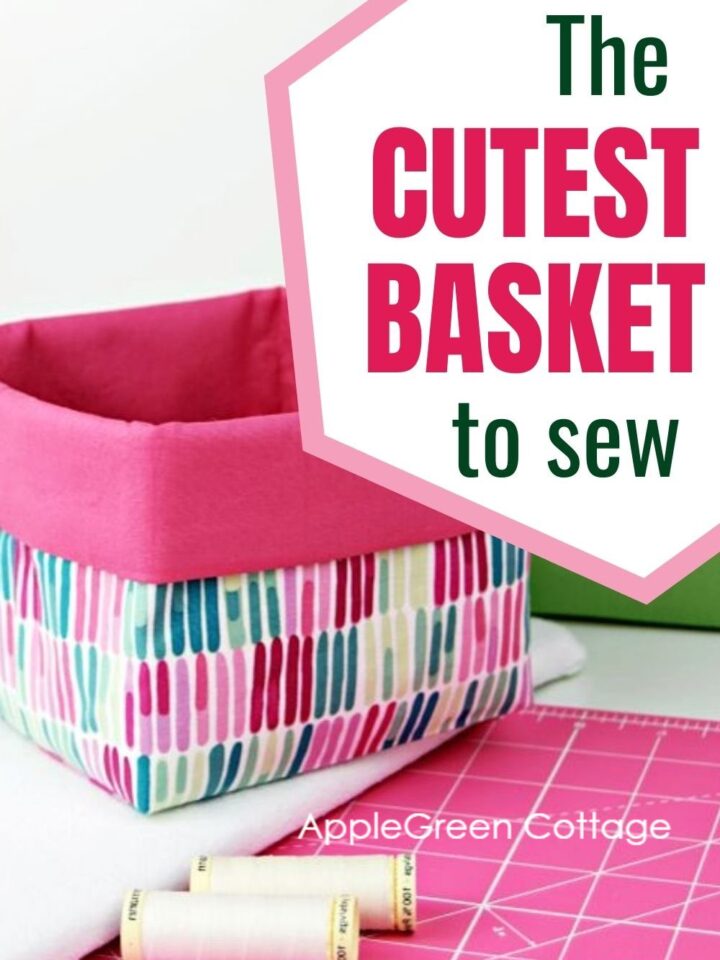 You can pair them with other nursery storage sewing patterns to make beautiful baby welcoming sets, like these cute little bins as trinket storage.
And a smart door-window solution for a nursery:
Sew A French-Door Window Shade For The nursery
If you need some peace and quiet in a nursery with French doors - especially with several small children in the home - you can add this: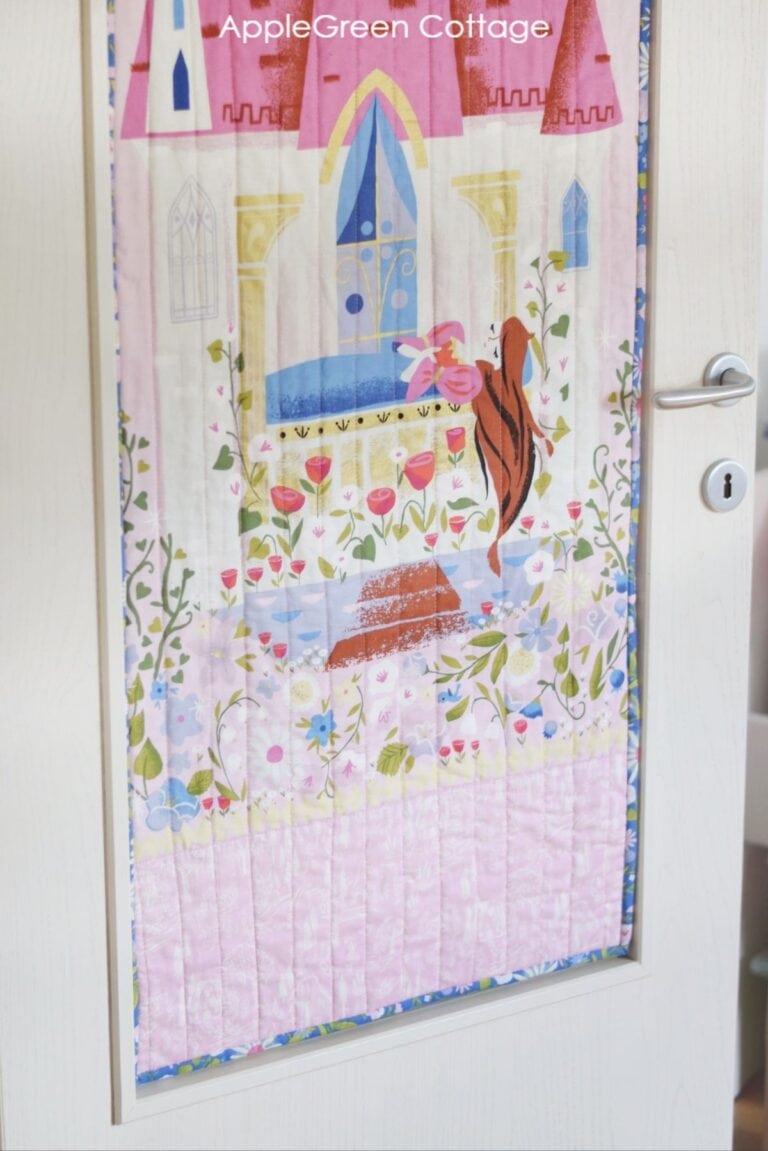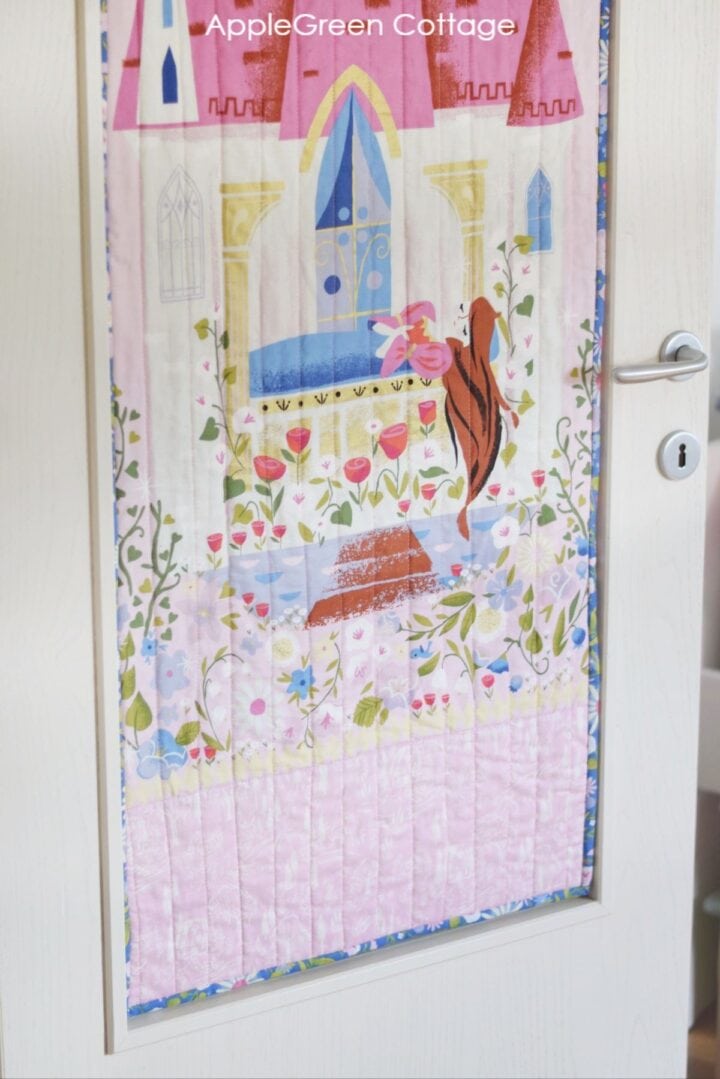 Shading, noise reduction, privacy for your nursery room. And beautiful diy nursery room decor, all in one.
And if you haven't made a quilt before, this tutorial will teach you how to make a quilt from a panel - all my beginner quilting tips included!
And you'll definitely want to sew one of the essentials for a baby nursery, these beautiful blankets: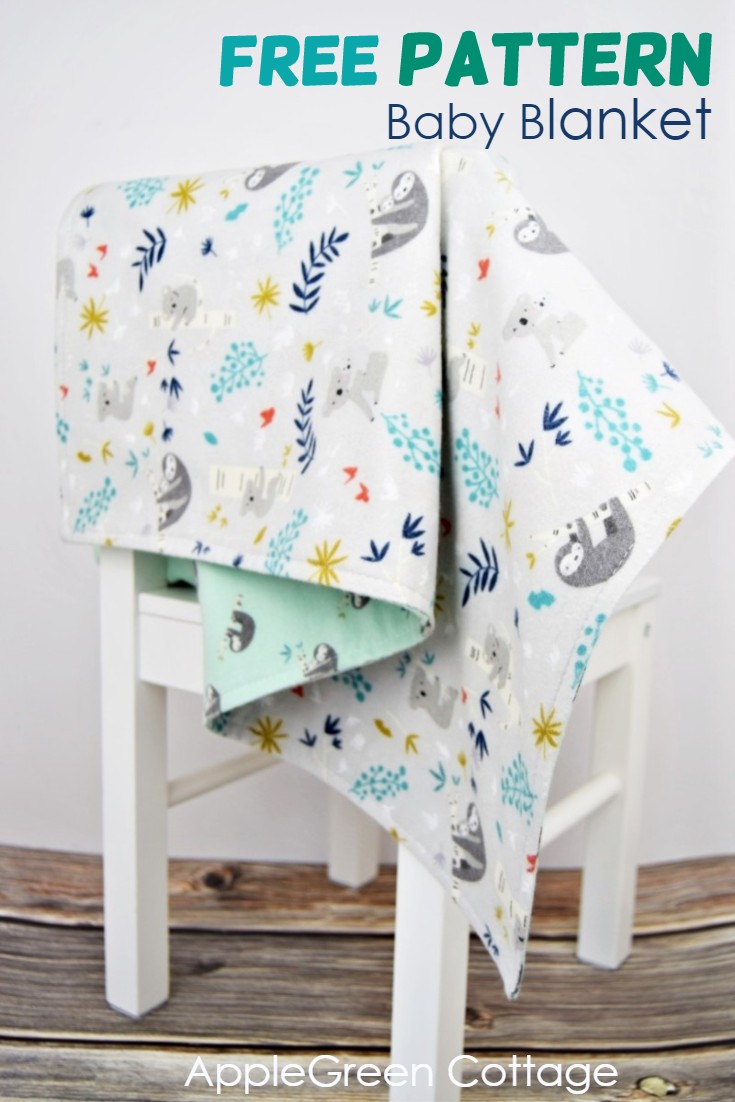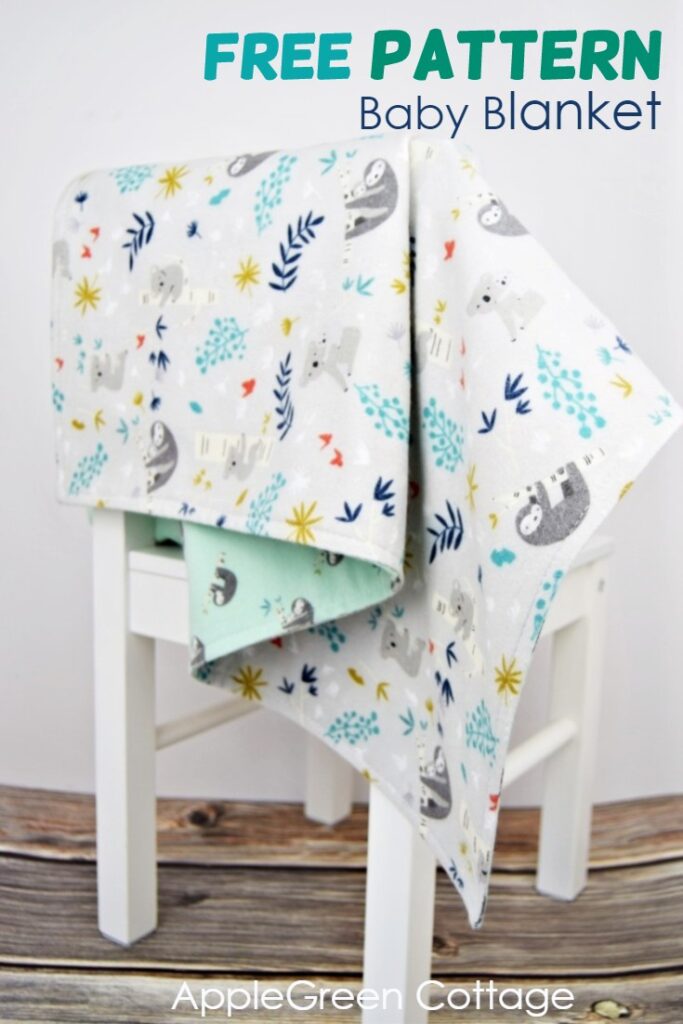 This two-sided diy baby blanket is so easy you don't even need a pattern - and I mean it, because these are just two rectangles. Soft diy blankets are always a great present for a new baby. Check out how to make this soft baby blanket in no time!
Diy Baby Headwear And Other Accessories
Let me add a few more free baby accessories patterns for you to sew, our readers simply love sewing them up and bundling them as cute baby welcoming gifts. You can, too! Practical, scrap-friendly, and quick baby sewing patterns you'll love to gift. And did I mention these are beginner-friendly projects?
Baby Hat Pattern In 3 sizes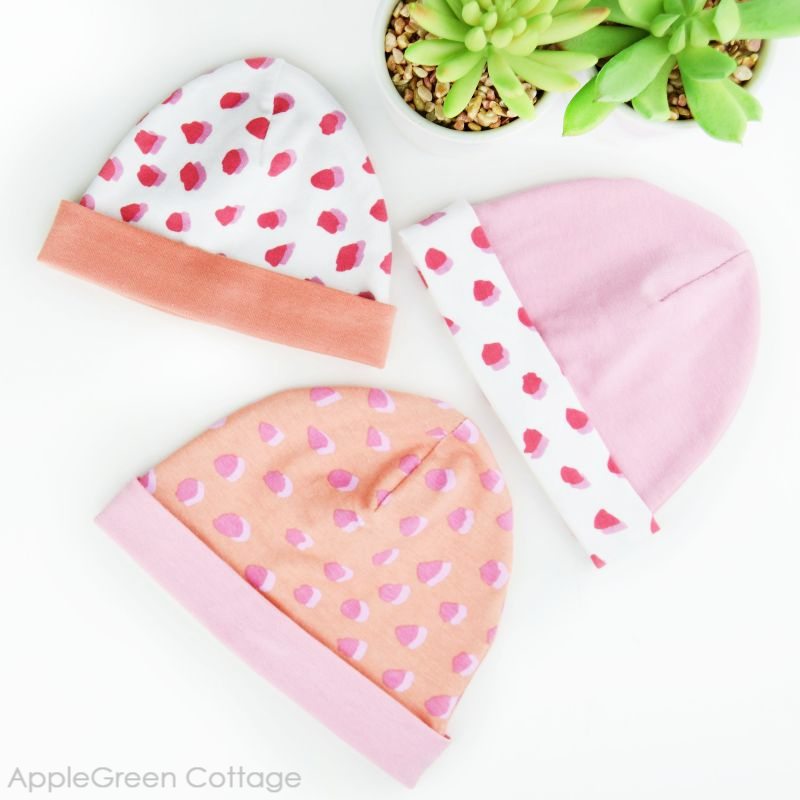 Sew an easy baby hat for baby – you can get the baby hat pattern for free, and it comes in 3 sizes!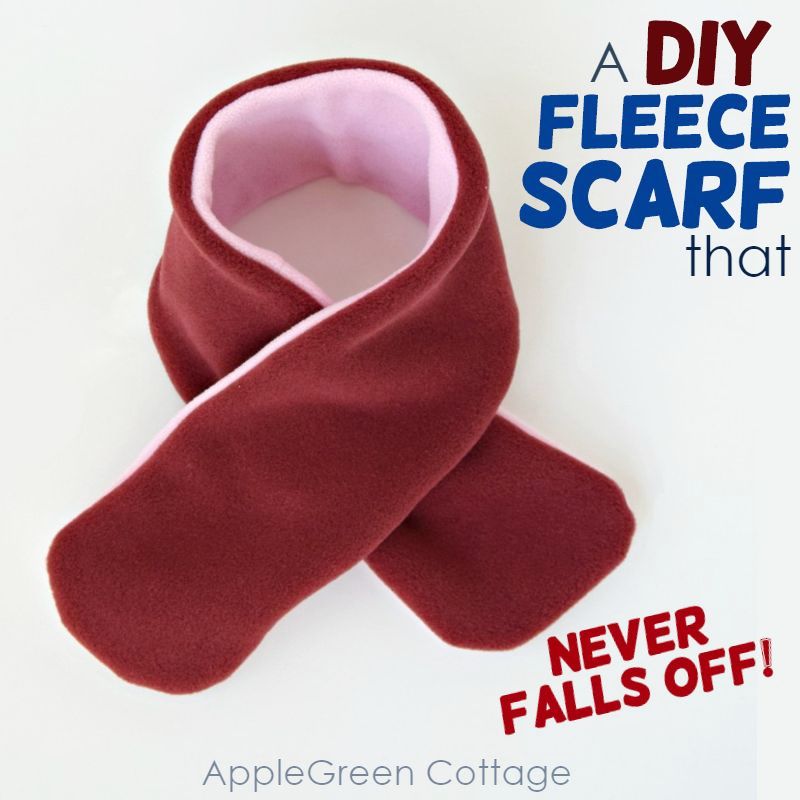 Baby Scarf That Will Stay Put - This diy scarf WON'T fall off! See why not and grab the free template here.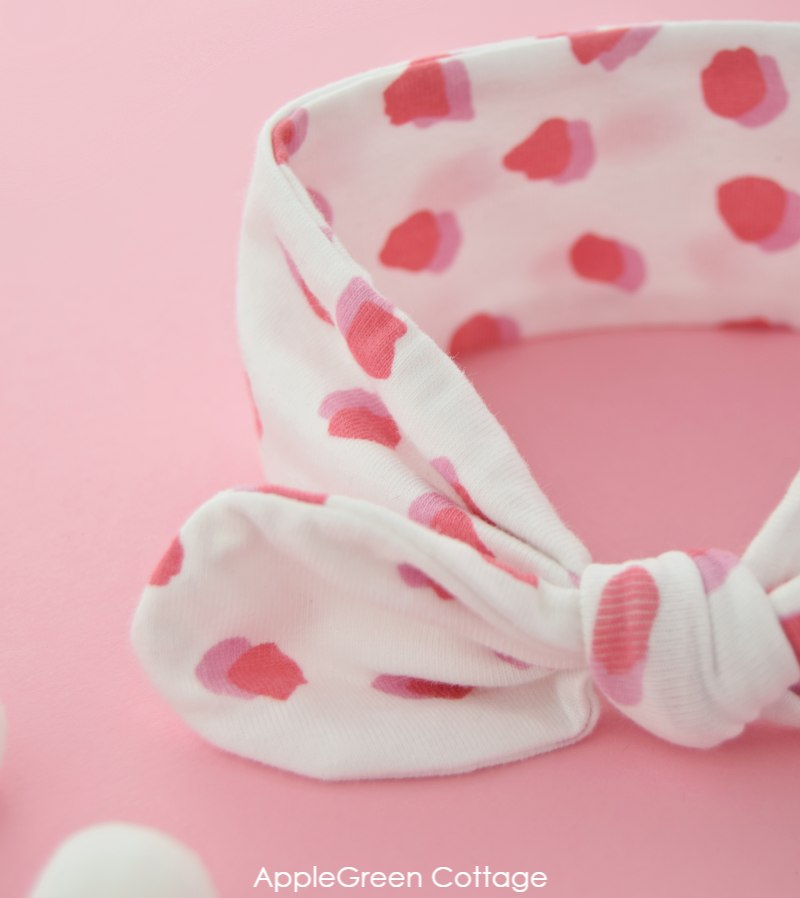 This baby headband is so cute with the top knot - and super quick to make!
Baby Toy sewing patterns
Soft diy baby toys can become a good child's friend! Think anything from mini fabric pillows, plush critters and felt dolls, even simple rag dolls and taggies. Let me show just a few of my most popular free baby toy tutorials here at AppleGreen cottage.
Super Easy Soft Baby Ball - Free Pattern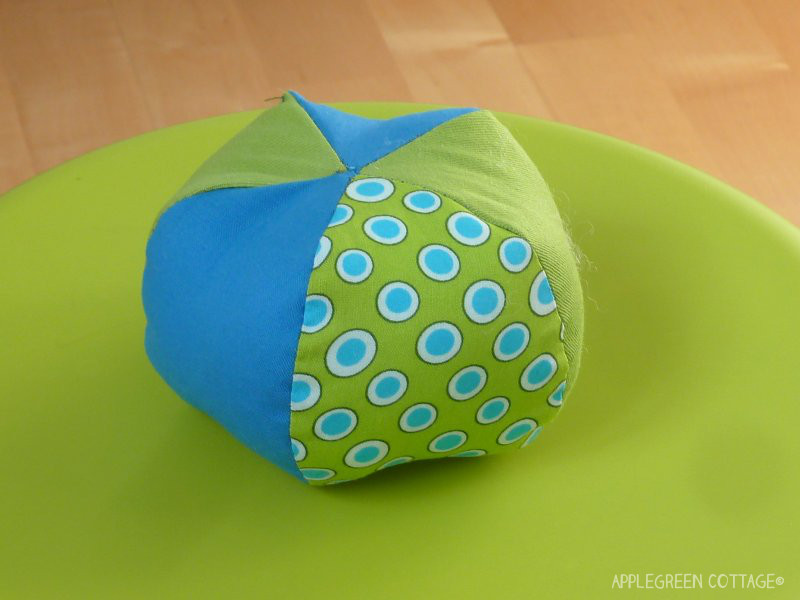 If you want to hear happy giggles from a baby enjoying their first active play, make one of these adorable handmade fabric ball toys. In addition to the free PDF pattern, you'll also get an easy step-by-step sewing tutorial. It has lots of photos to make sewing really easy for you.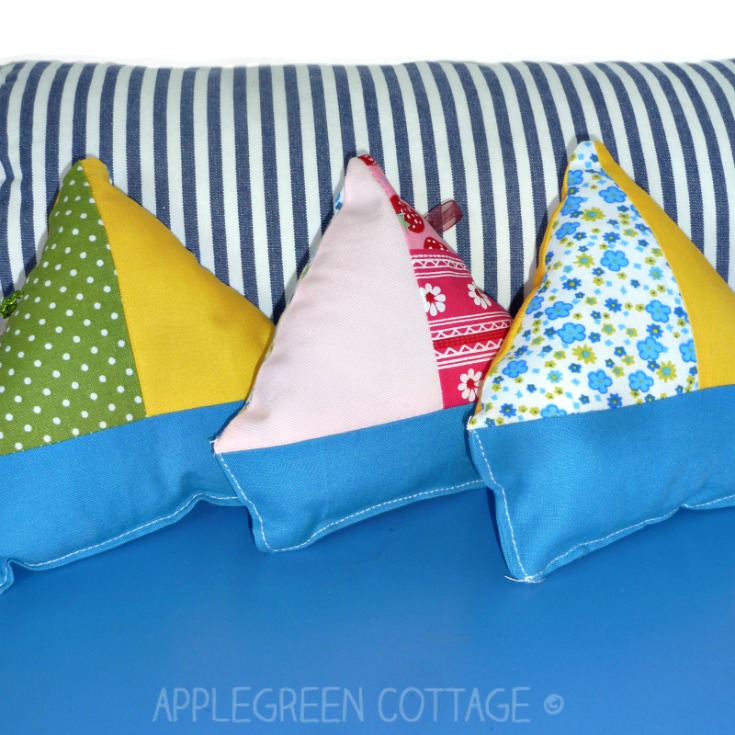 Make a cute sailboat soft toy as a baby welcoming gift. I made these three in the image when our daughter was born. They were easy to sew and can be used either as a rattle or as a small pillow. Use bright colors and soft materials! Get the free sailboat template (HERE) I made for this very sailboat toy, and see where I found the inspiration for these toys.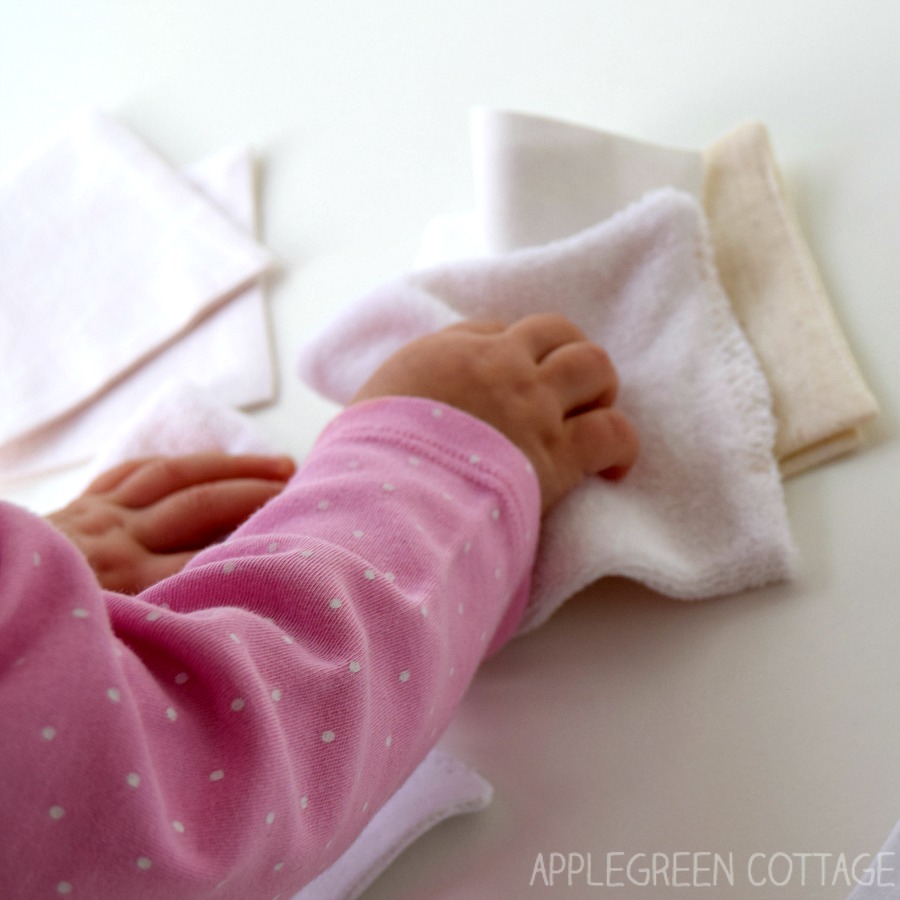 This soft and light DIY baby toy will help your baby build tactile awareness, and it's so easy to sew. Learn how to make it, it's an ideal sewing project for beginners!
For more free kids' toys patterns and tutorials, visit my huge free toy sewing pattern list Cool Kids Toys To Sew - tons of ideas and free patterns there, too!
So if you thought to yourself whether or not, and how hard is it to sew baby clothes - now you know the answer - it's not at all! And make sure to bookmark this post to return to next time you'll be choosing a new baby sewing project.
You'll want to make tons of these baby items. I never get tired of them. My favorite thing? Digging through the pile of the cutest cotton baby prints and picking my favorites for the project. And you only need a little bit of fabric for each. Check out these free baby sewing tutorials and don't forget to grab all the free patterns!
Save these sewing ideas for later: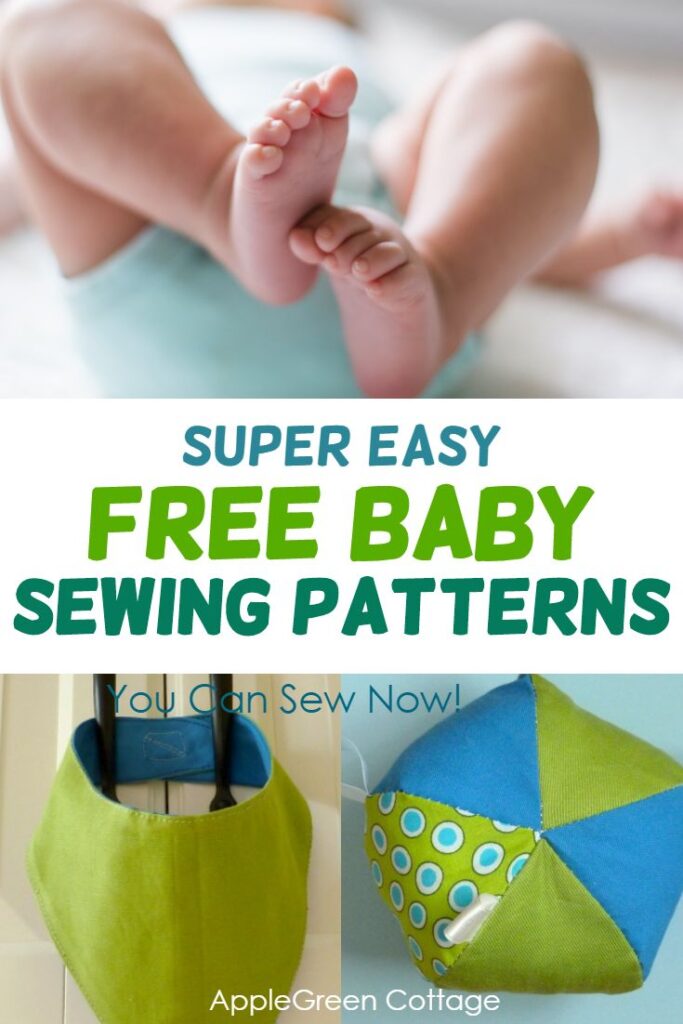 I'm sure you'll find a lot of useful and fun baby sewing patterns and baby sewing tutorials here and I'd love to know which one is your favorite!
Damjana
WANT MORE FREE TUTORIALS AND Patterns?
Get email updates and never miss out on new patterns, printables and tutorials:
Or check out this popular pattern in our shop: Ultimate Diaper Clutch - a perfect baby welcoming gift every new mom would love to get!