A collection of adorable diy hair accessories to sew, and a few additional no-sew hair ties ideas for you. Check them out!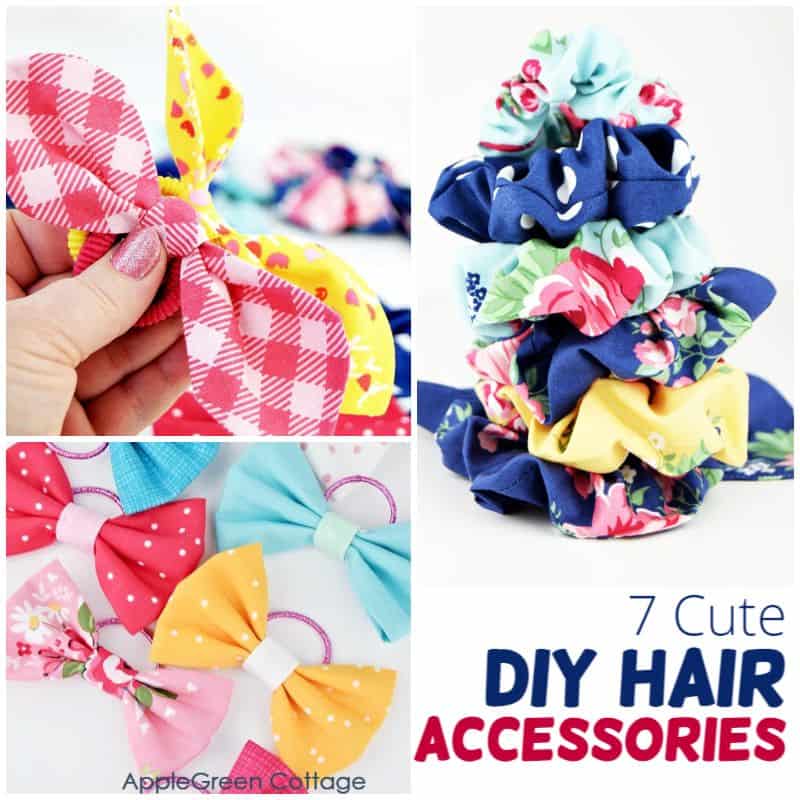 I'll always remember the first hair bows and diy scrunchies I made. We made.
A bunch of girls in the neighborhood and friends from school, during the summer vacation. All the fun we had while hand-stitching our own shiny, satin hair accessories!
Tons of fun colors. And wonky stitches, and the unevenly cut fabric - that did not bother us. At all. Those handmade scrunchies and bows and hair ties were top!
Worn on hair or on wrists, they remained our long-year favorites.
Who'd think that like 30 years later, those hair ties and scrunchies would be a thing again! I still love making these, and so I thought I could pull together a list for some sewing inspiration for me - and for you!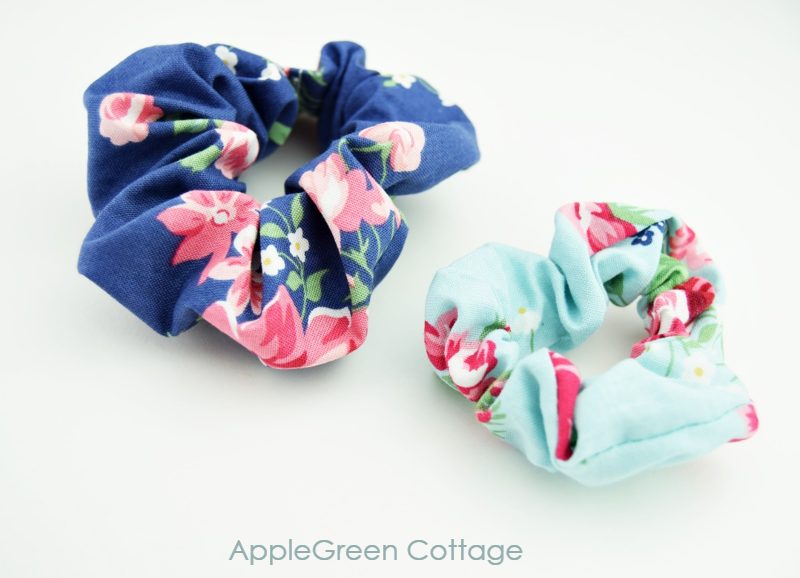 Make several of these in your favorite colors and materials, and you'll always be in trend! These diy hair accessories are all pleasant and soft to the touch and don't damage the hair. Well, scrunchies first: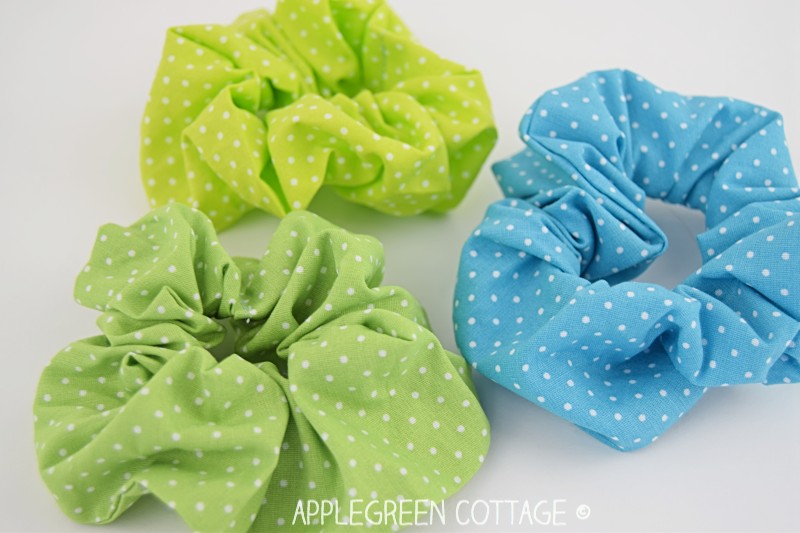 Scrunchies made it to the top of all the diy fashion accessories lists, and they are so easy to make! And there is a size chart for 7 scrunchie sizes (yes, 7!) if you click through to this scrunchie tutorial!
Also, these scrunchies are part of my free SewEASY Gifts series: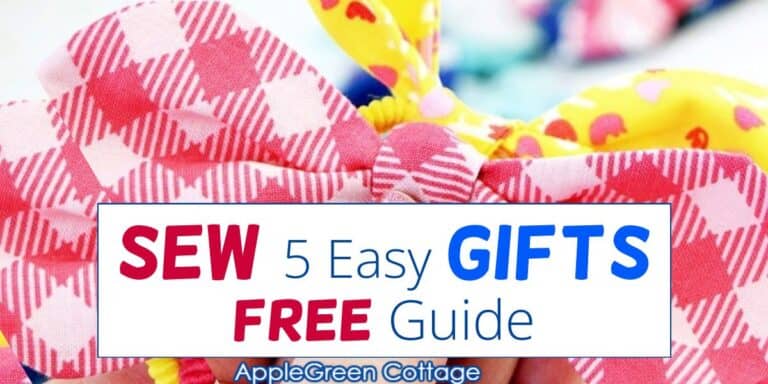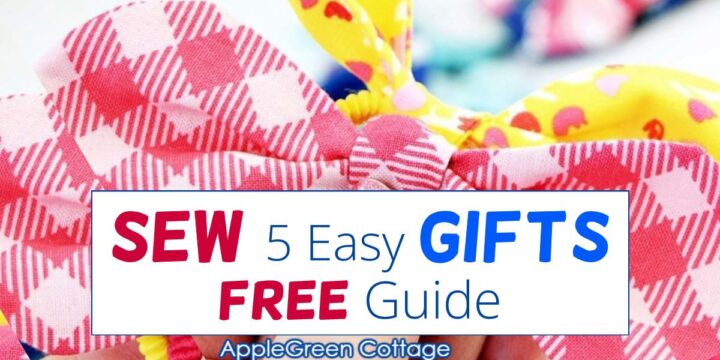 Join the FREE 6-part email guide and make super easy diy GIFTS - each in 30 minutes or less! You'll love it!
Make Scrunchies With extra Features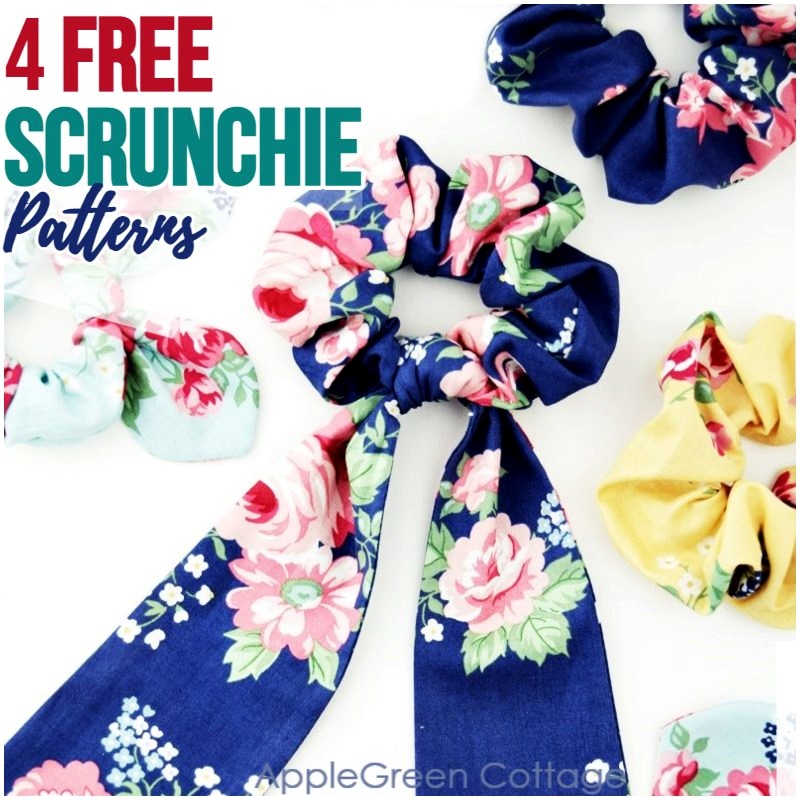 Whip up an entire collection of scrunchies in no time with my best 4 free scrunchie sewing patterns - including a diy scarf scrunchie, mini knot scrunchie, a bunny ear scrunchie, a knot bow scrunchie, and one more!
You can wear these scrunchies in so many ways - for example, the scarf scrunchie: you can keep the scarf down, tie it around a bun for a bunny ear look, style into a bow or remove the tail and just use the scrunchie! And this is only one of the designs in this tutorial!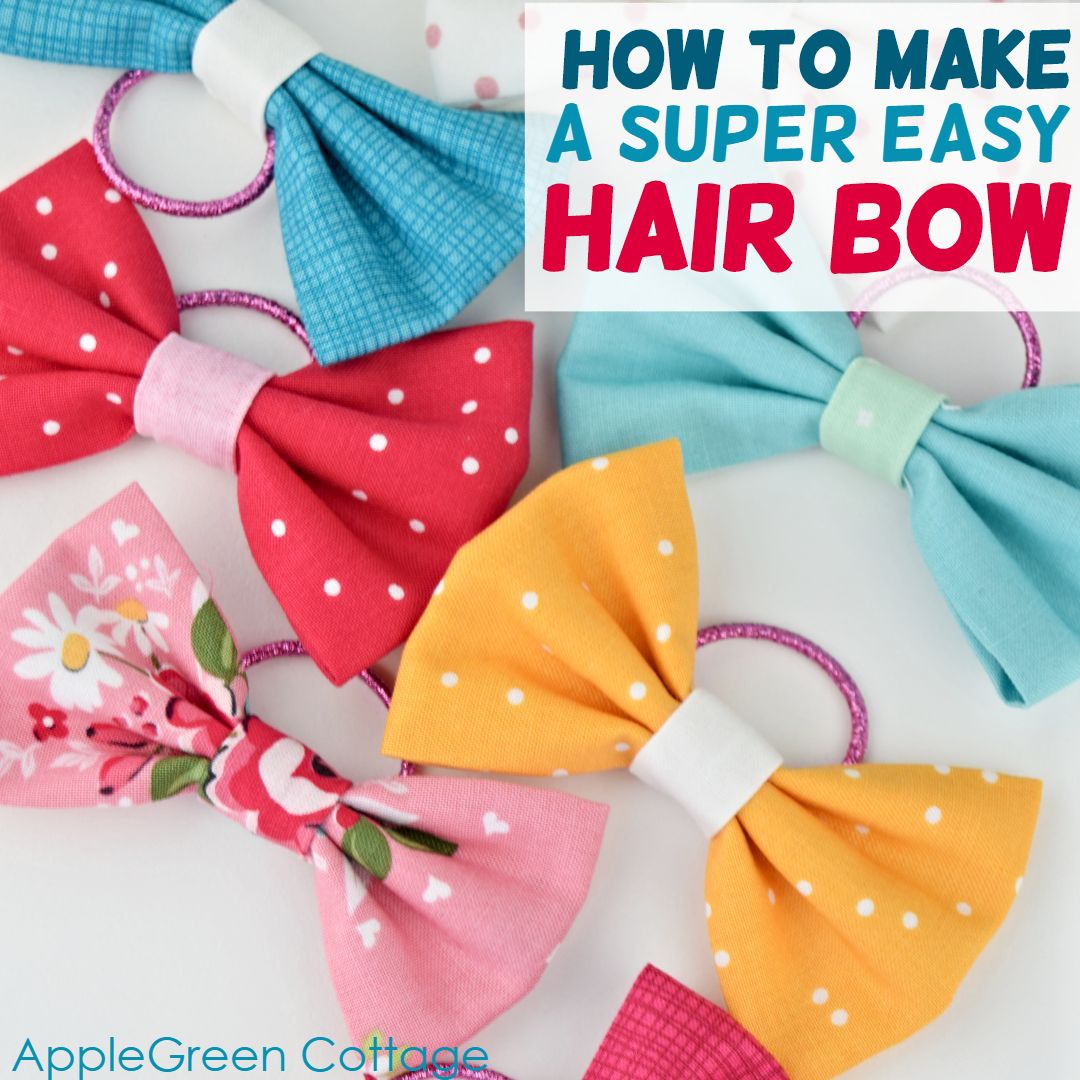 Oh, and what about these adorable girly hair bows! See here how to make girls hair bows
Diy Bunny Hair Ties!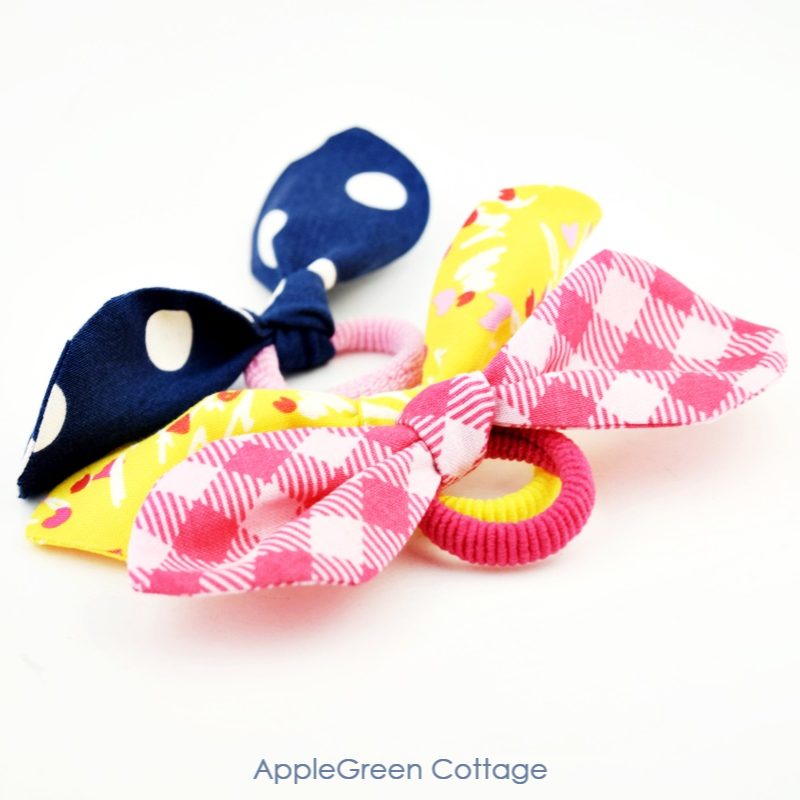 You can make these diy bunny hair ties even faster, using one of the free scrunchie templates mentioned above - these are made lightning fast! You can get the template for free here.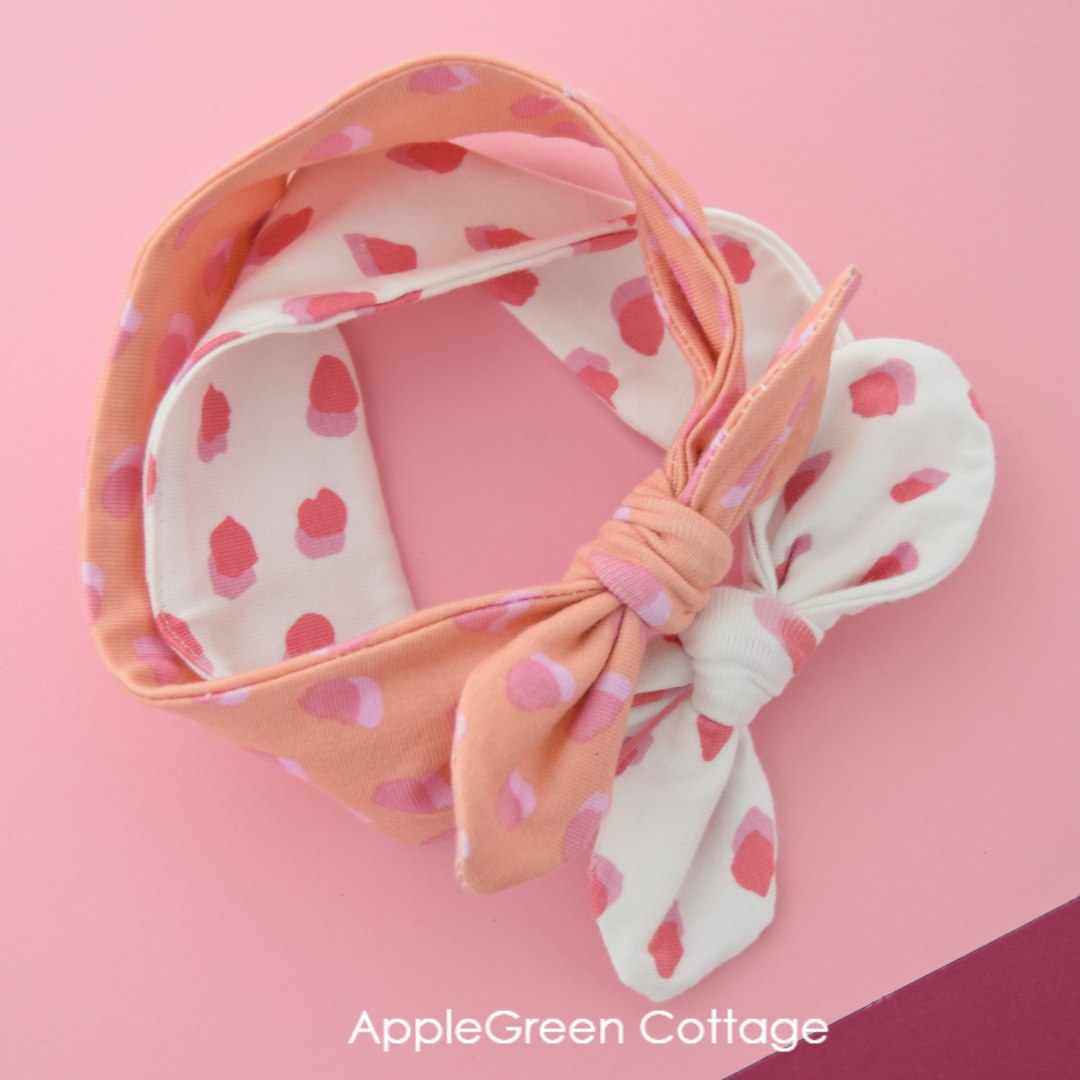 Make a quick headband and here's a fashionable hair accessory within minutes! The tutorial gives you dimensions for kids, but if you just add a few inches, you've got an adult size for your own perfect, fashionable knot bow headband.
a Really Easy Tulle Bow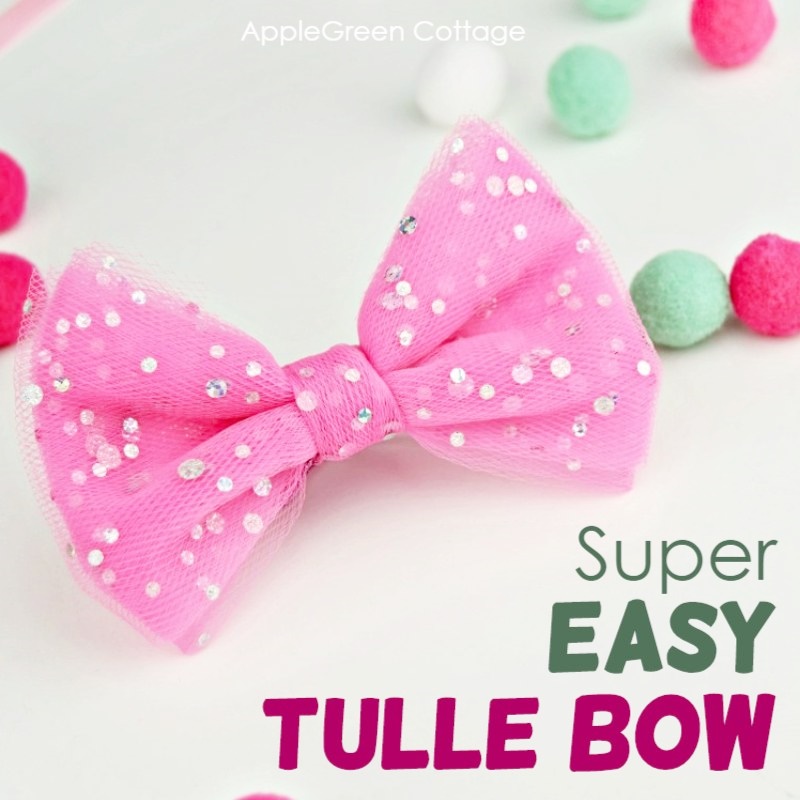 If you dont' feel like sewing - this easy tulle bow one is super quick!
Want more extras on your scrunchies, headbands, or hair ties?
Sure! You can add diy felt embellishments like felt flowers, or felt bows.
A diy felt bow - these make a beautiful hair accessory - see the tutorial for making felt bows here and then attach to an alligator pin. You can sew or glue it together, whatever your preferences!
Or diy felt flowers! - I've been making diy rolled flowers and these diy folded flowers and still can't make up my mind which I like more!
Last: No-Sew Knotted Hair Ties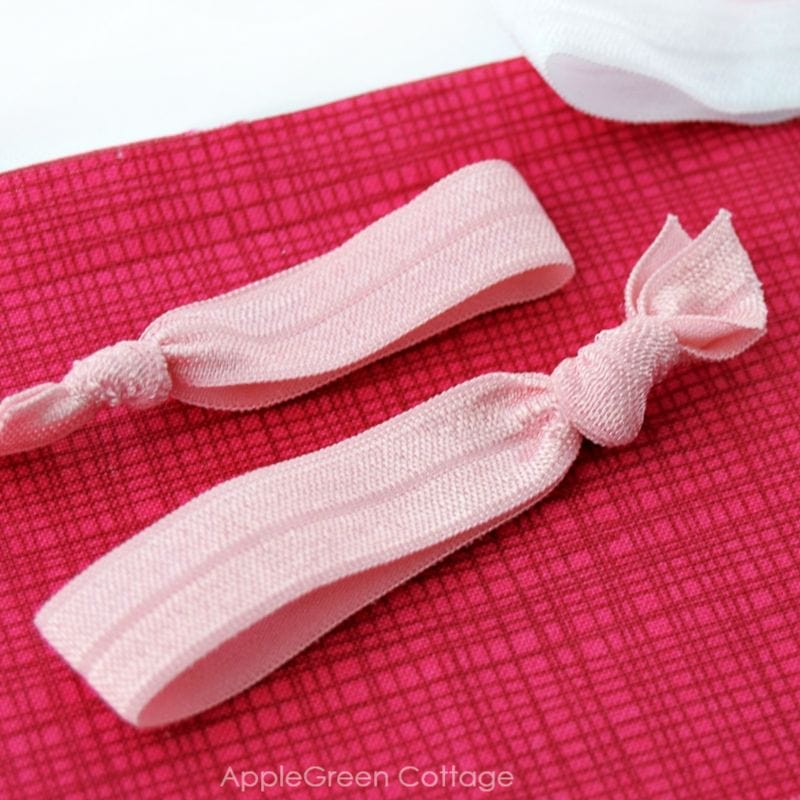 Last but not least, these no-sew ponytail holders, simple knotted hair ties! You'll be surprised how quick these are to make - faster than wrapping a gift! Take a quick look to get the measurements here, you'll love it.
It's so easy it looks like a hack. How cool is that! Gentle on your hair and on your budget. Enjoy!
And A Bonus Idea!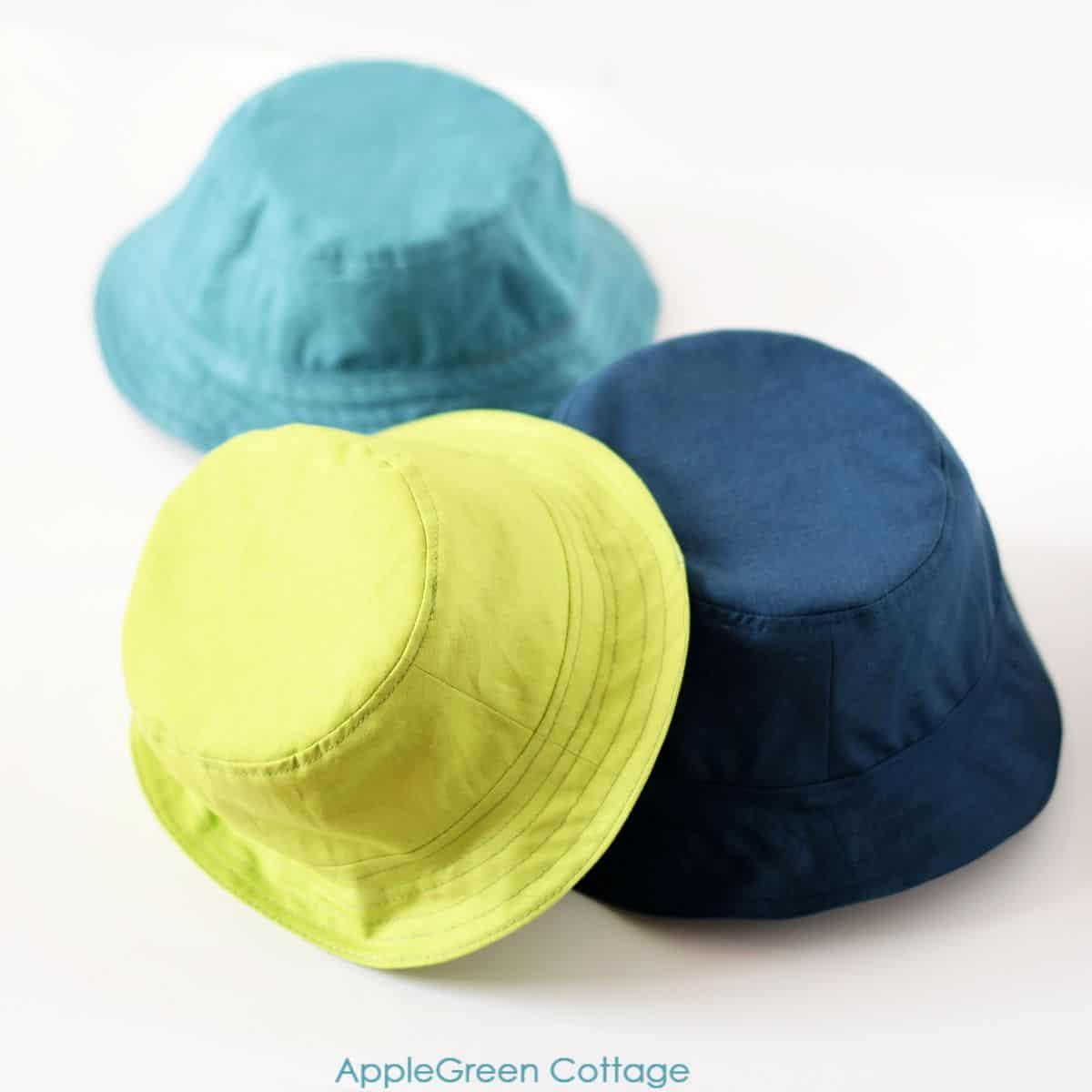 Sew a bucket hat to complement a laid-back summertime look! Technically, it counts as 'accessories', even if not exactly to tie or style your hair only. I am mentioning it because I have just released it - this new bucket hat pattern in 5 sizes. Make one for yourself and a few more! Best thing? It's a free pattern!
If you like easy sewing projects, check out these too:
Save this list to Pinterest: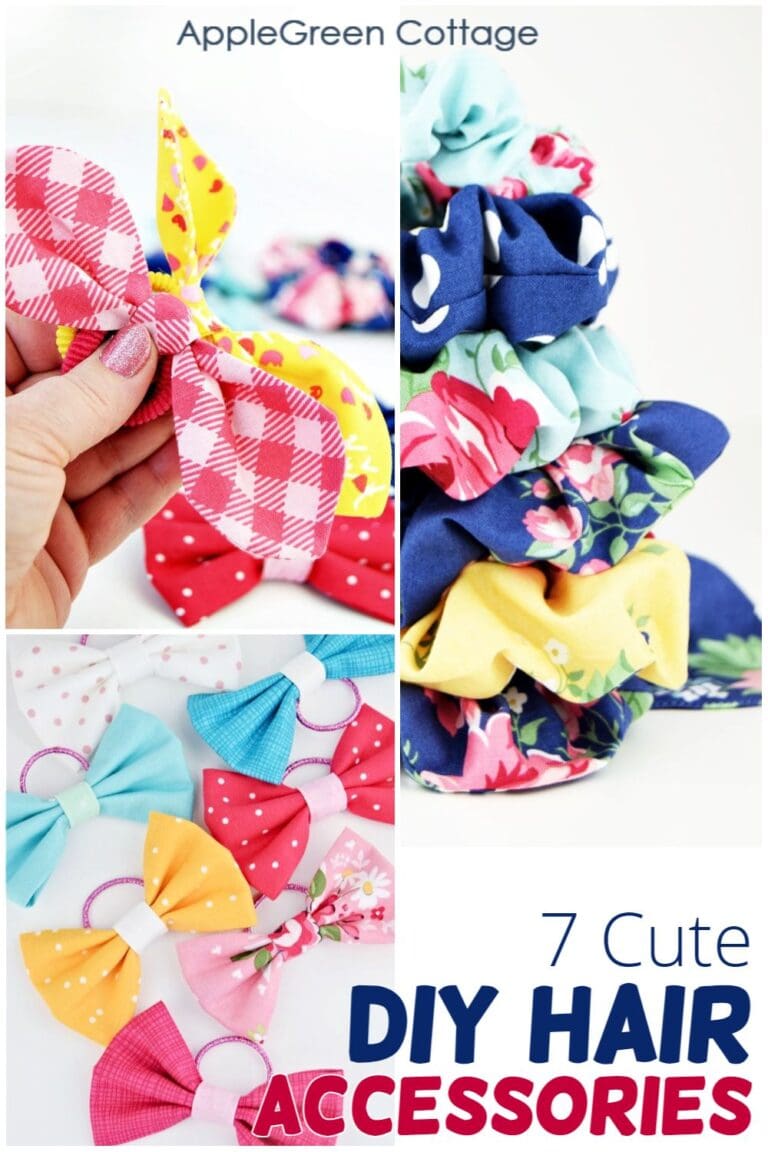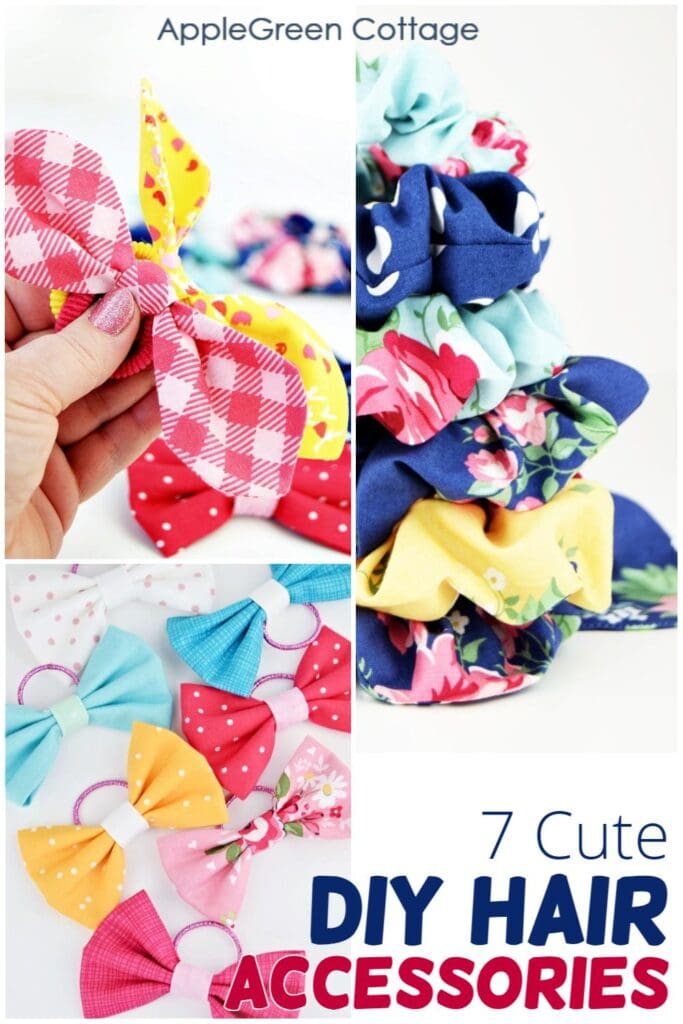 WANT MORE FREE TUTORIALS AND PATTERNS?
Get email updates and never miss out on new patterns, printables, and tutorials: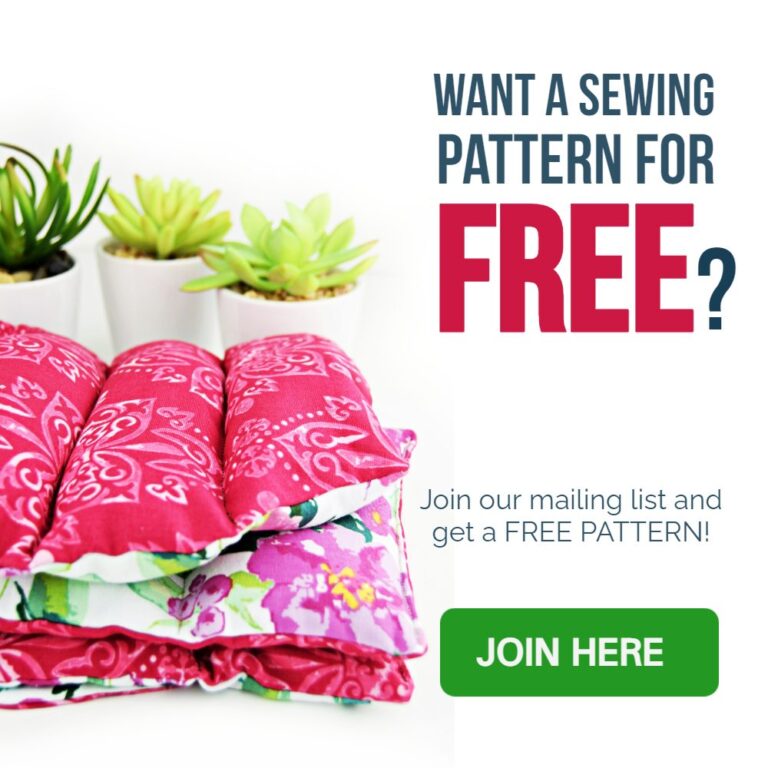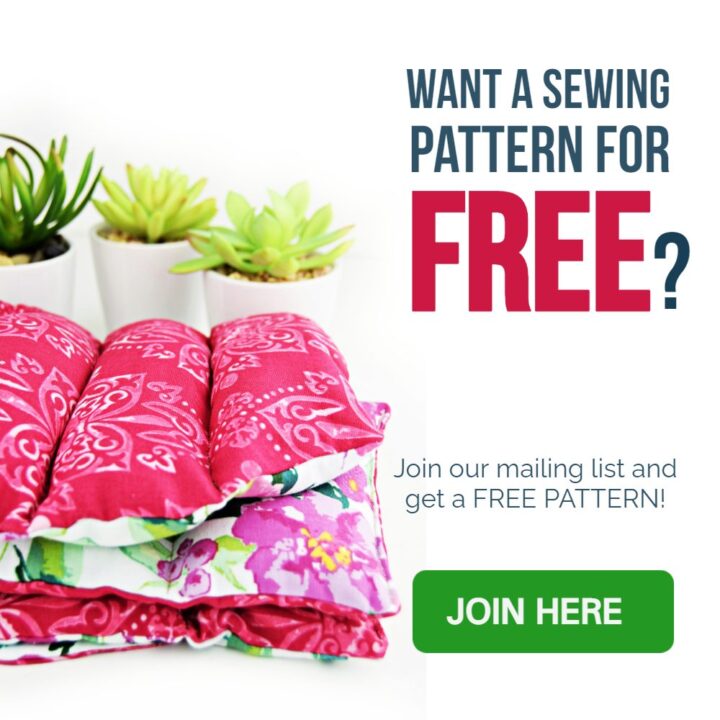 Or …check out the Mia Clutch pattern in our shop. One of my quickest and easiest pouch patterns, and it has a nice little folding hack you'll love!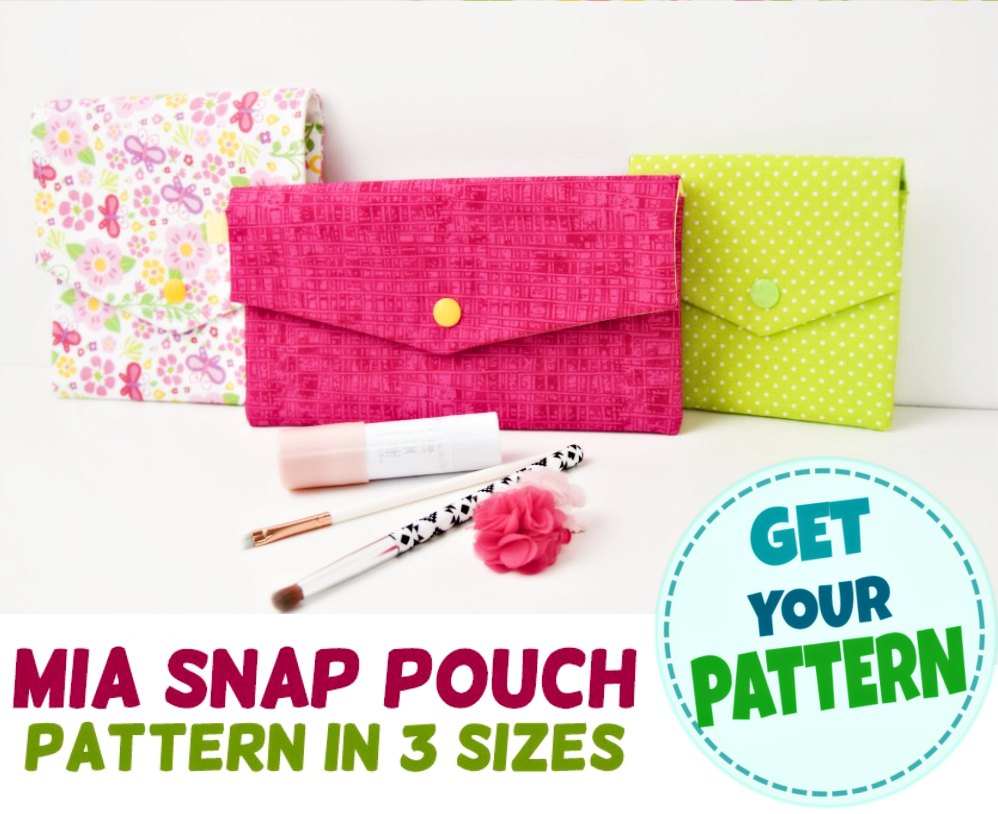 Beginner-friendly, no zippers at all.