See how to make diy knotted hair ties really quickly - and at a fraction of their cost in a shop. Must-see knot hair ties - you can make your own in seconds!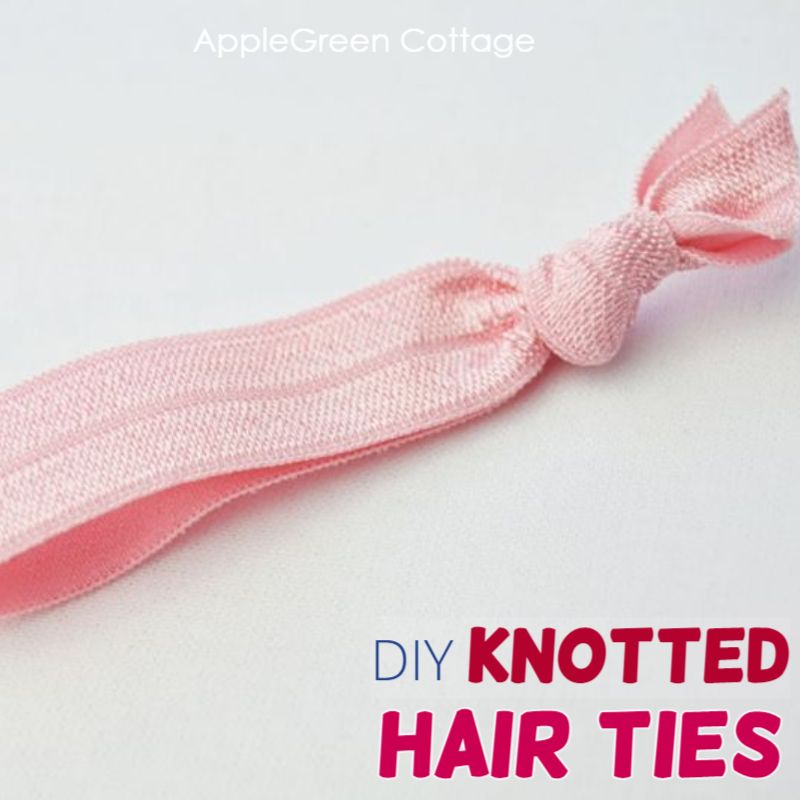 Love all kinds of diy hair accessories? Check out all these to:
Also, check out this free SewEASY Gifts series for even more fun accessories: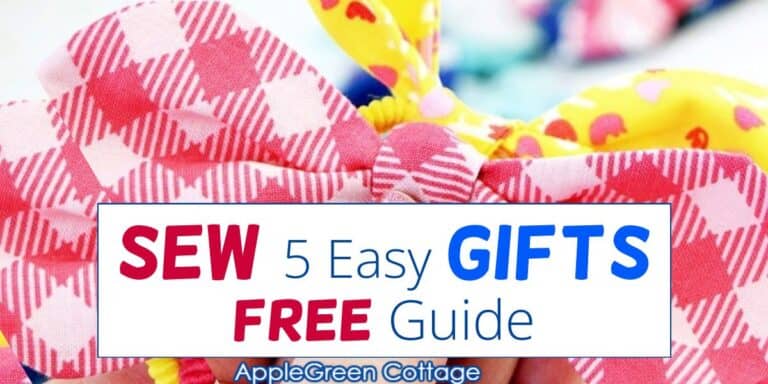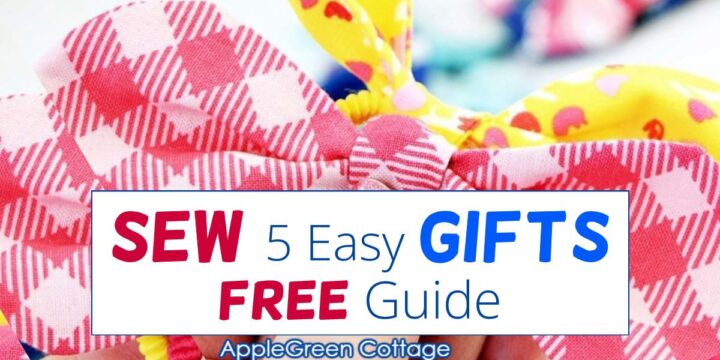 Join the FREE 6-part email guide and make super easy diy GIFTS - each in 30 minutes or less! You'll love it!
Now back to our knotted hair ties so you can make them now:
NO-Sew Knotted Hair ties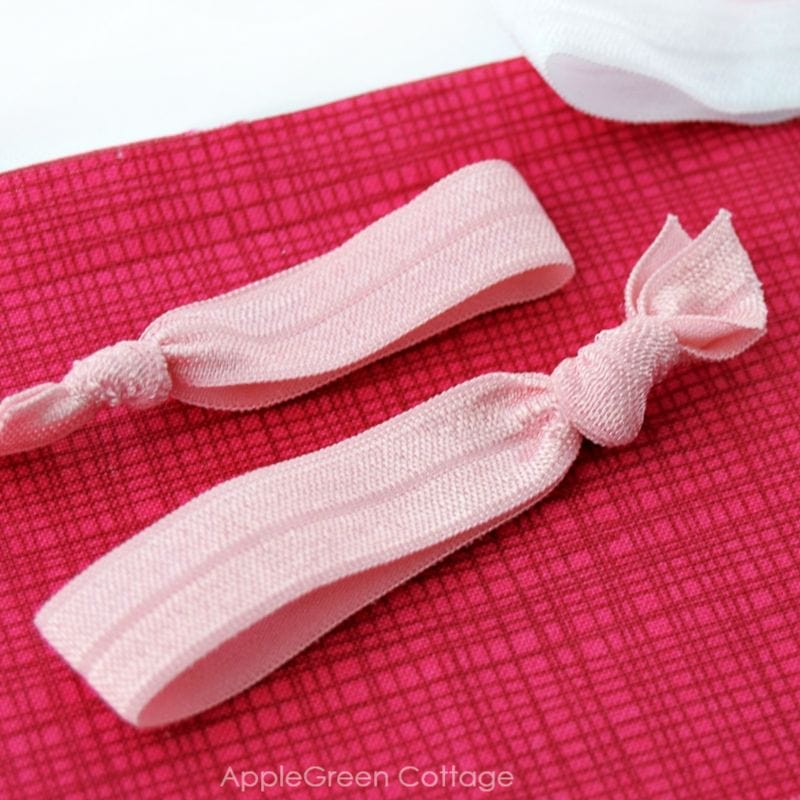 I love diy hair accessories. I'm always thrilled at the idea to choose one in every thinkable color combo. And don't get me started on my daughter, she never stops looking for more colors either! And here's one more way to make your own hair ties.
The quickest of all I can think of - for when you simply don't have enough time.
Not even the 10 minutes to make a bunny hair tie (so sweet though!).
This is when you do this: knotted hair ties.
In seconds.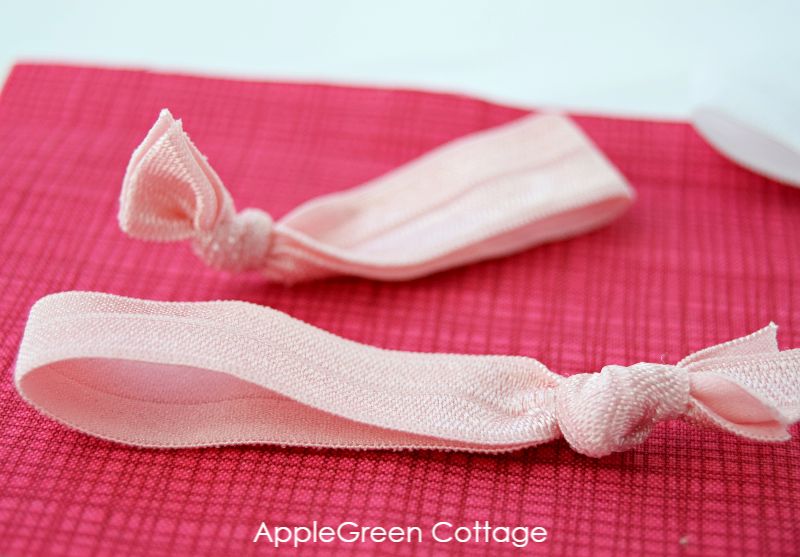 How To Make Knotted Hair Ties
These no-sew ponytail holders are so sweet! And you'll be surprised how quick these are to make - faster than wrapping a gift!
Supplies to make knotted hair ties
⅝" wide fold-over elastic (get it here - a pack will last like a lifetime! )
household scissors.
optional: a lighter (only to be used by adults!)
I'm just throwing a few images together and you're good to go making them: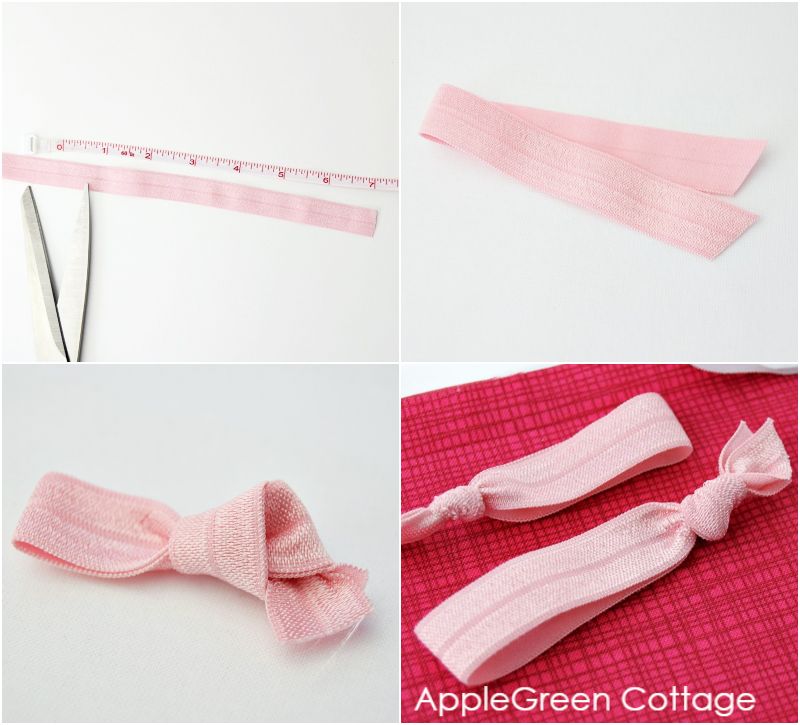 Cut a strip of your fold-over elastic between 7 and 8" long. don't go shorter.
Fold it in half
Tie the two ends together into a simple knot.
Wear!
If you want to, you can also heat-seal the ends of your fold-over-elastic, by placing the tail ends near the flame of a lighter - do not let it touch the flame, just keep it close to it for a few moments. That will prevent fraying.
It doesn't get any simpler. One simple knot will turn a bit of your FOE elastic into a trendy ponytail holder. Literally in SECONDS! How cool is that!
You can't get these diy hair accessories cheaper anywhere else. Gentle on your hair and on your budget. Enjoy!
If you like easy sewing projects, check out these too:
Save this list to Pinterest: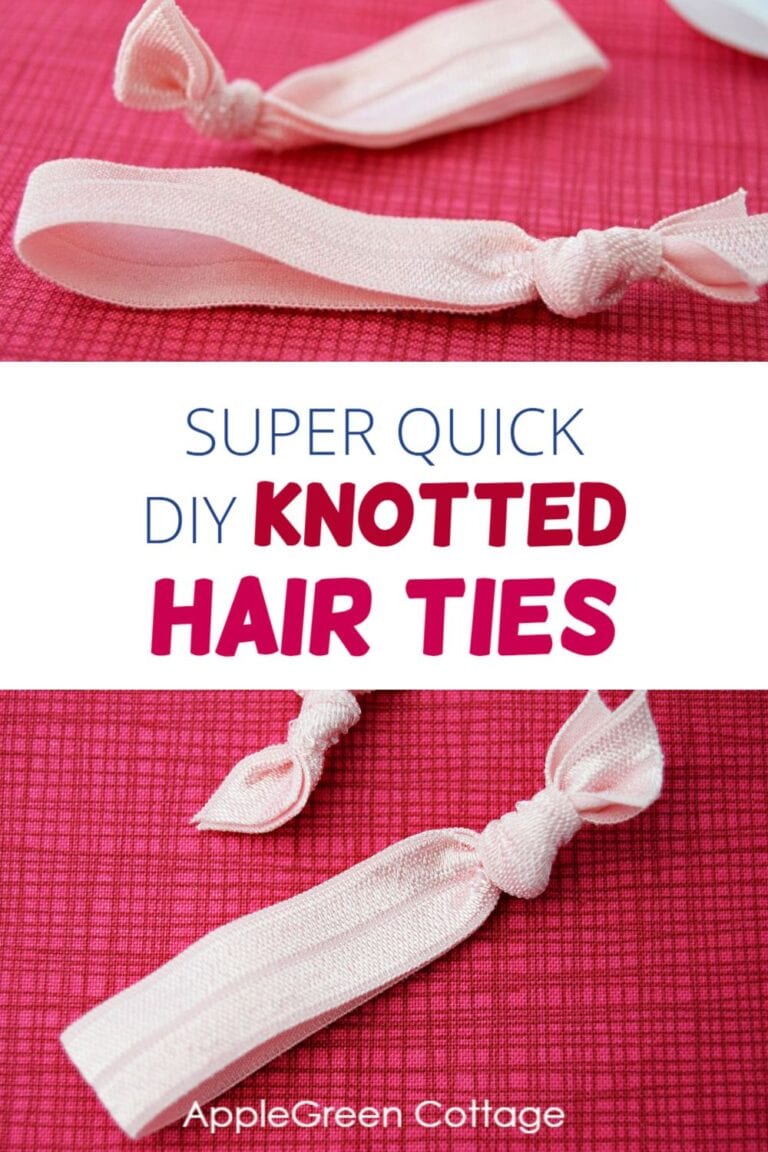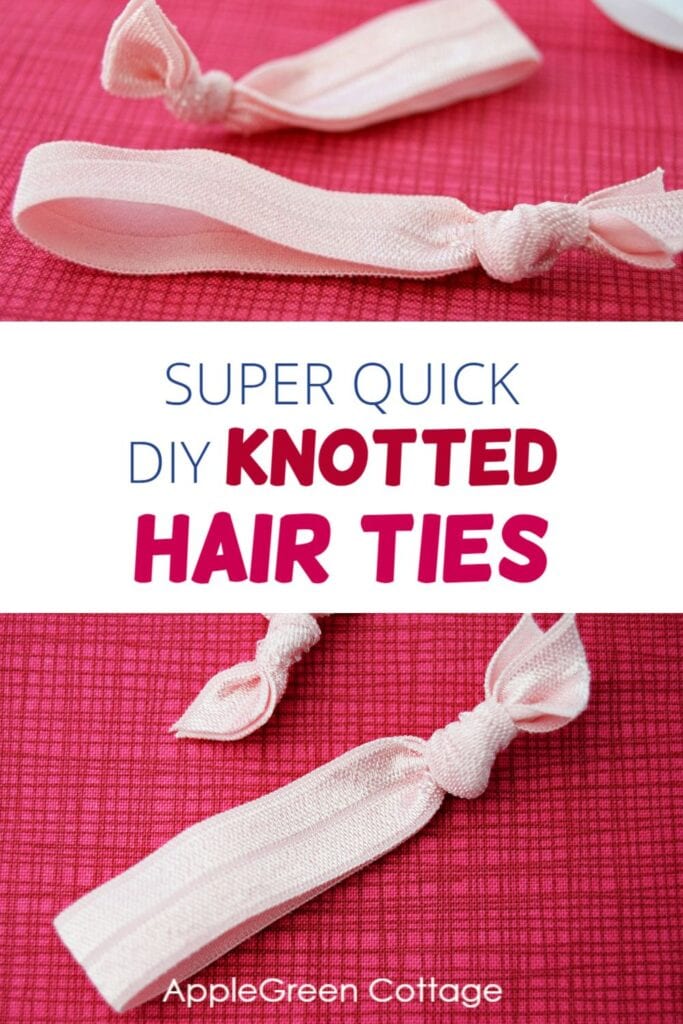 WANT MORE FREE TUTORIALS AND GOODIES?
Get email updates and never miss out on new patterns, printables, and tutorials:
Or …check out the popular Aiden Cell Phone Purse in our shop. Guess what's on the back of this cool phone bag!