Mother's Day is approaching and you might be looking for handmade diy gifts for your mom to show your love and appreciation. We're here to help! Find that perfect Mother's Day gift you can make this year.
Choose from more than 10 ideas: from simple cosmetic pouches and practical accessories to beautiful decorations made just for her. Don't settle for a generic gift this Mother's Day - make something special!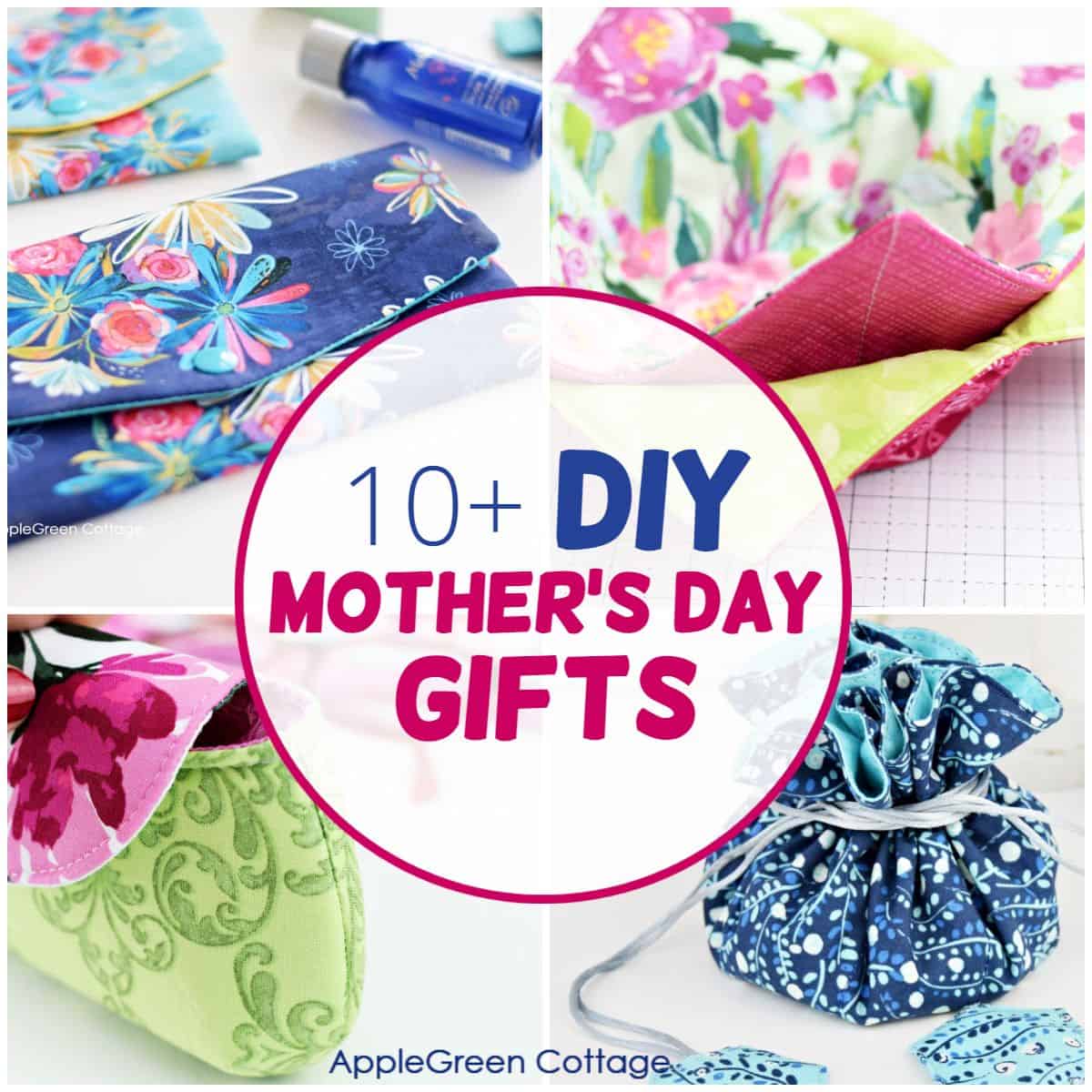 This post contains affiliate links, at no cost for you. Thanks for your support. If you're here for gift ideas, also check out these Fathers Day gift ideas, and spring sewing ideas, too.
As Mother's Day approaches, many of us begin to look for creative ways to show our love and appreciation to the special moms and grandmoms in our lives. And what better way to express our gratitude than with a handmade gift that we've crafted with love and care?
What are good homemade mothers day gifts?
One rule only: the most important thing is to show your love and appreciation for your mom, so whatever gift you choose, make sure it comes from the heart. The list below will help.
How to choose the best diy Mother's day gift to make?
Three steps:
First, think about what your mom loves and enjoys. Does she have a favorite hobby? Does she love cosmetics? Is she an avid gardener?
Consider the materials you like creating with. Chances are that if you're here, you might be like me, loving to sew and create with fabric and felt.
Third, get inspired by the list below: tons of ideas for a homemade gift for your mom or grandmother, I've collected a couple of quick and easy tutorials for gorgeous diy mother's day gifts. And - unique.
List - Homemade Mothers Day Gift Ideas
Check out these Mother's Day gifts you can sew this year.
1 - A diy glasses case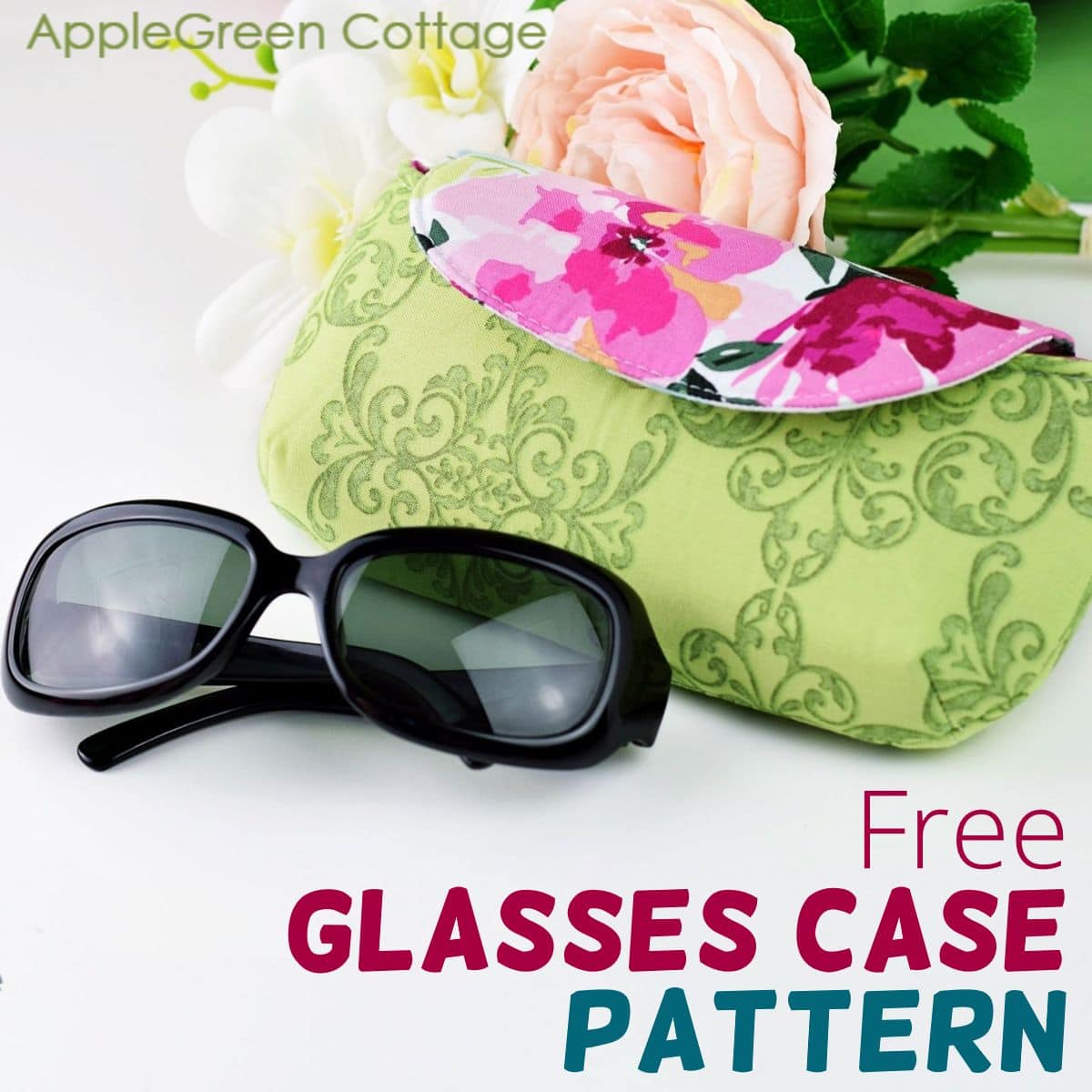 A glasses case is always a handy gift. You don't need much fabric, just a few scrap pieces, and you can even use this free glasses case pattern to make it super easy. Give it a try!
2 - A diy Jewelry Holder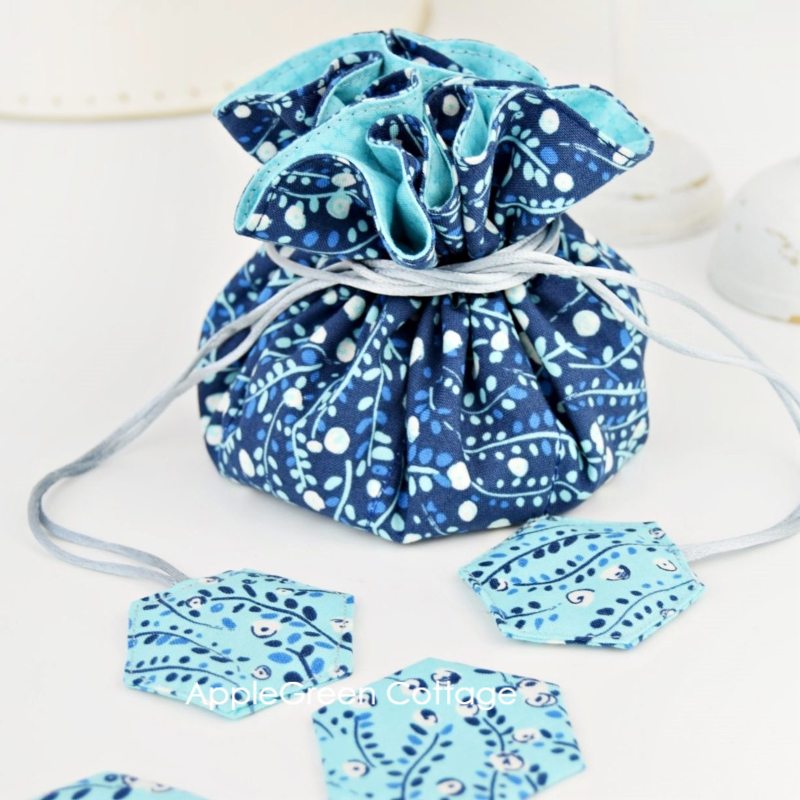 If she loves jewelry, this cute diy jewelry holder could be a perfect gift for her too. Hop over to the tutorial and get the free pattern for this cute jewelry holder.
A BONUS IDEA: It can be a gift in itself, or you can add a little something inside. If you have kids, they can make little clay bracelets - these diy clay bracelets are super easy to make, and pretty popular right now!
3 - Easy Fabric Keychain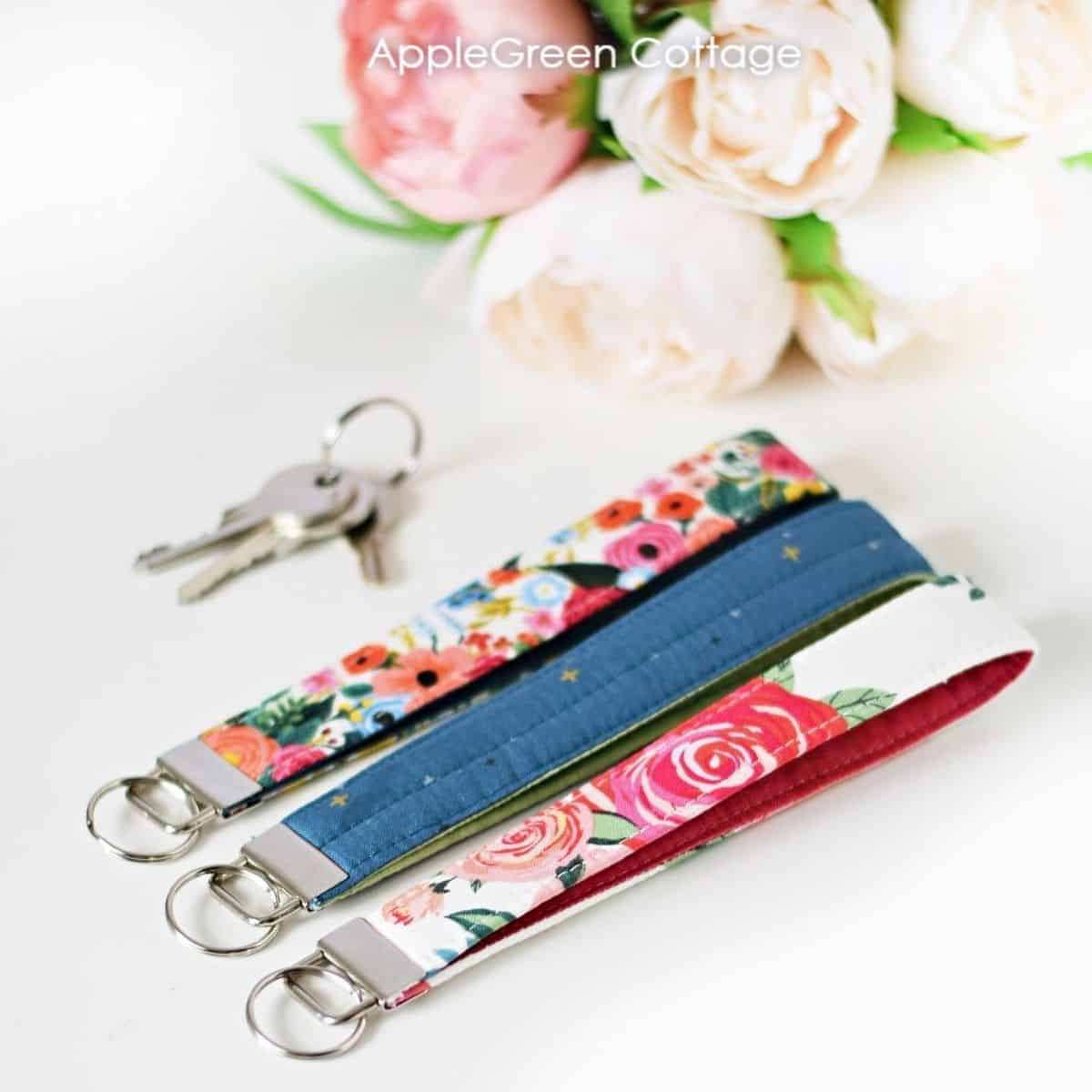 A DIY fabric keychain is a fantastic Mother's Day present because it's both thoughtful and practical, and it's also super easy to sew even for beginners!
4 - Mini Fabric Bins For Tons of Things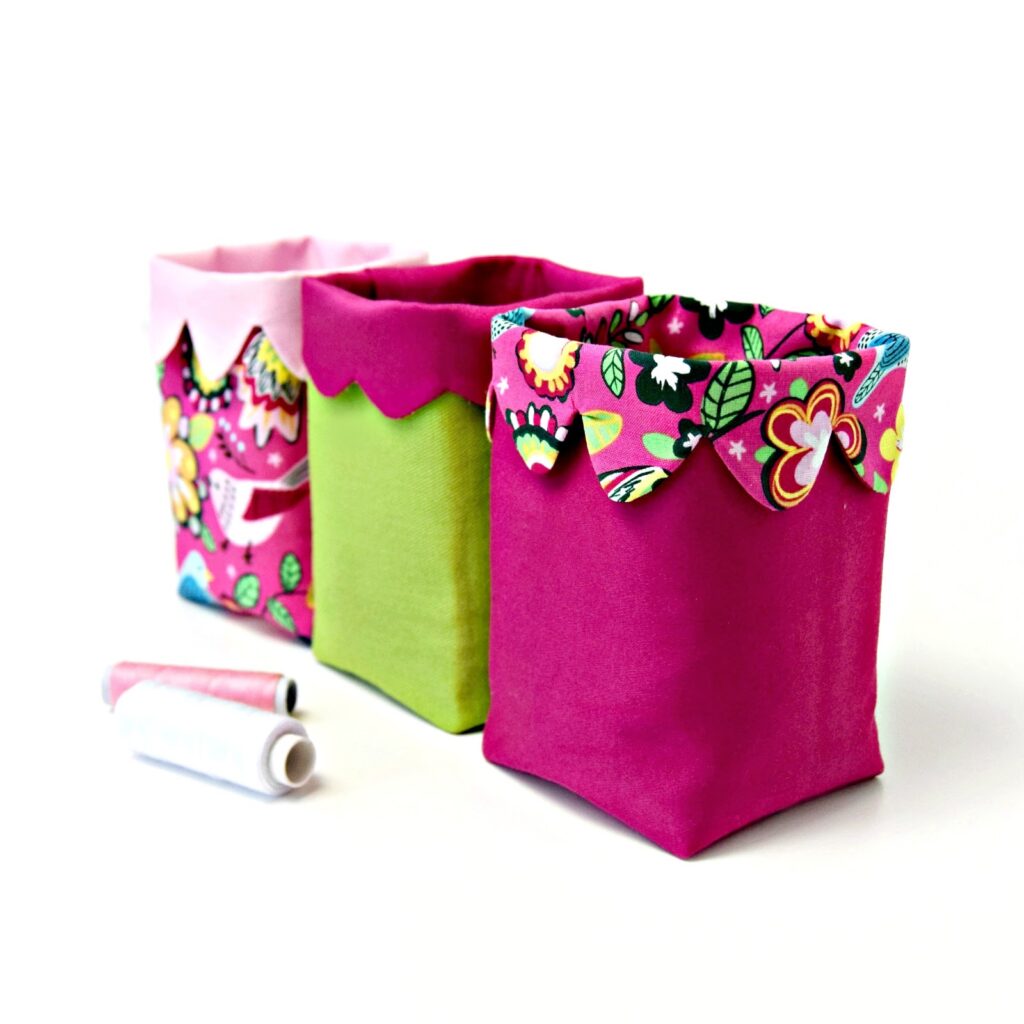 Make a set of adorable fabric bins for your mom, in her favorite colors and prints. Whether she's into florals or polka-dots, these mini bins with their unique fold-over scalloped top will not only be practical but also make stylish jewelry storage that she'll love.
5 - Diy Rice Heating Pad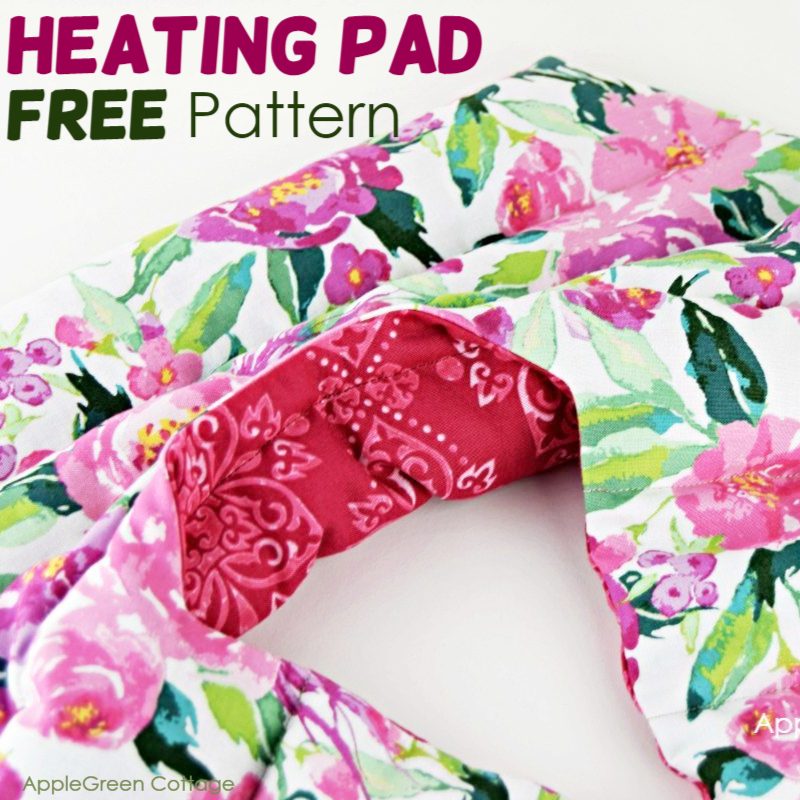 Try your hand at making this weighted diy rice heating pad for the back and shoulders, as a relaxing treat after a long day - she'll love it!
6 - Cute Diy Coffee Cup Sleeve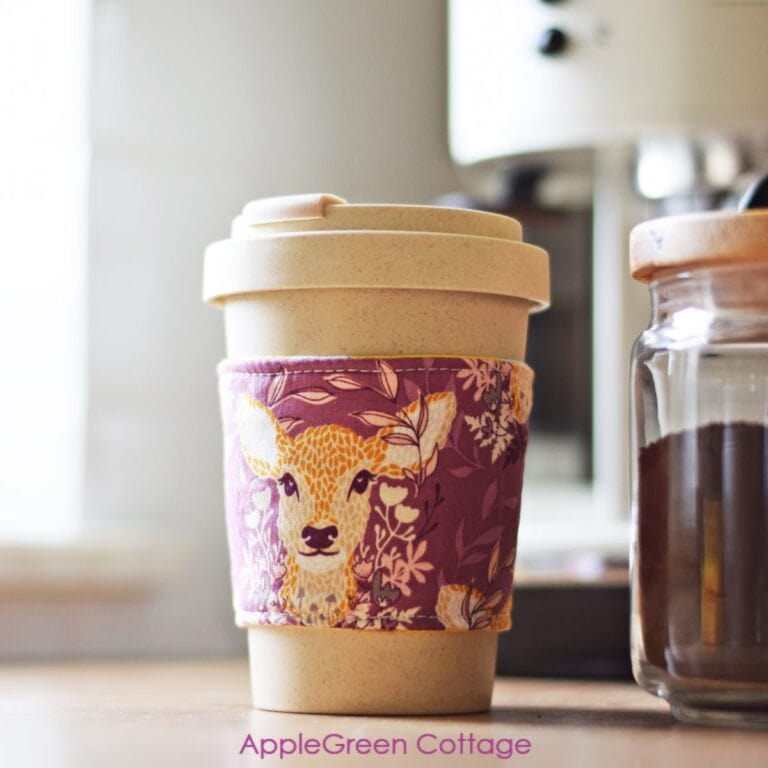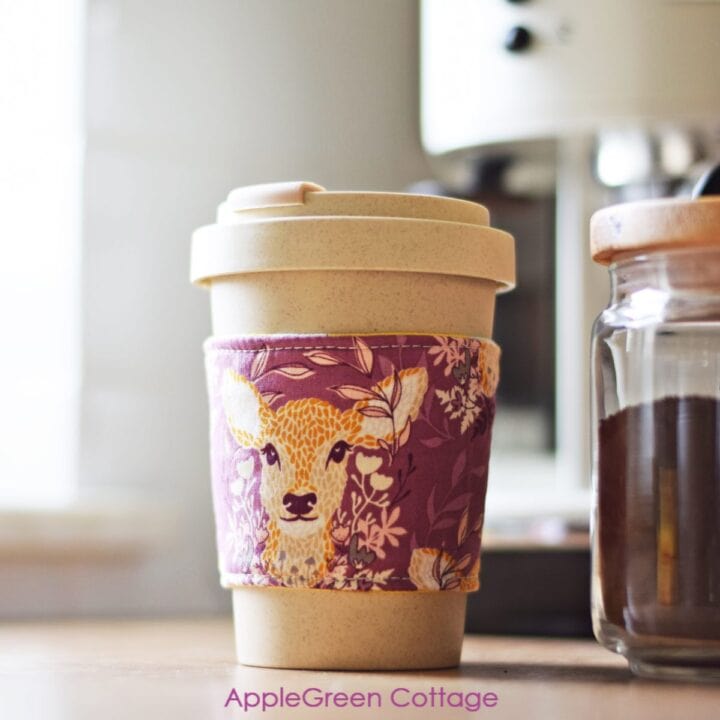 Does your mom like coffee? Use this free coffee cozy pattern and make a beautiful yet easy diy coffee cup sleeve for her.
7 - Gift her a lovely handmade makeup bag - or two.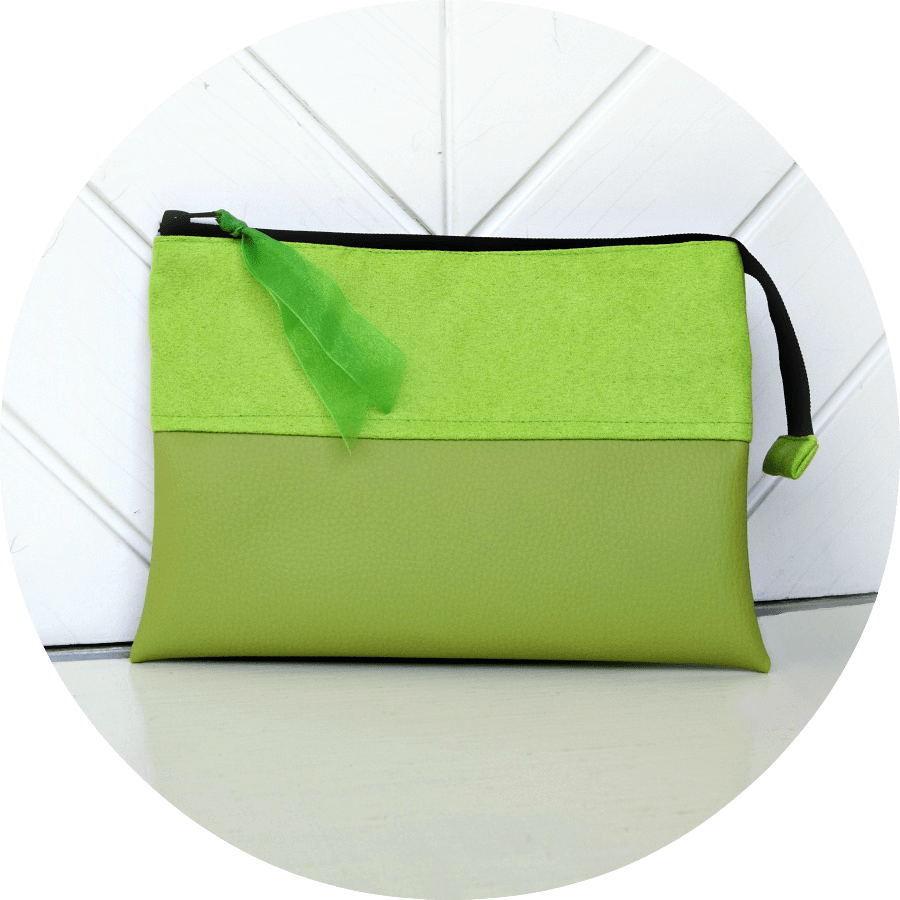 Do you know how to sew a straight line? Make her this easy cosmetic zipper bag. If you use faux leather and matching colors, it will look gorgeous! Here's an easy how-to with a free template for you - all beginner-friendly stuff!
Have you made a few bags already and are looking for a classy, 2-in-1 cosmetic case with more pockets and storage room? This one: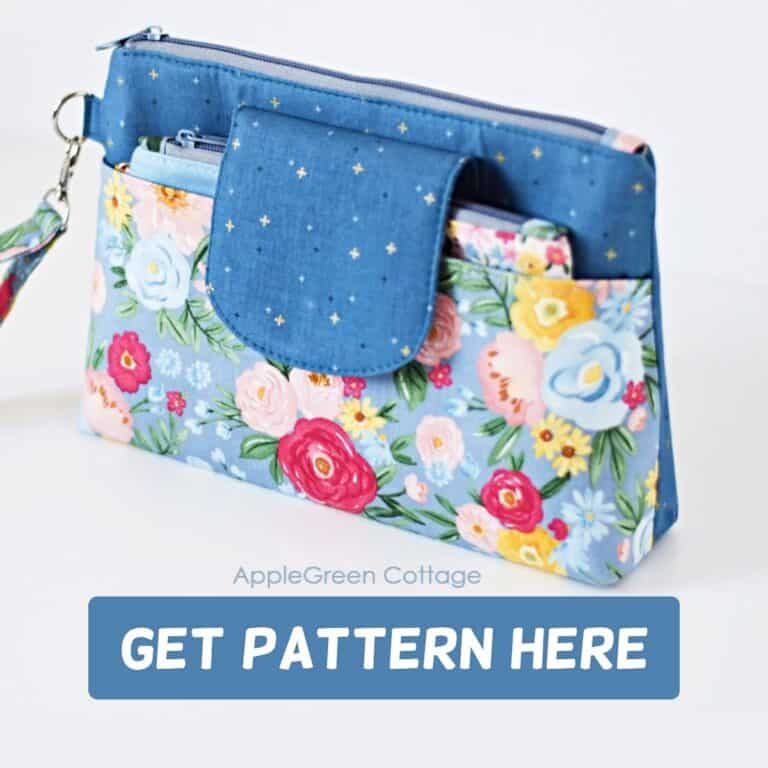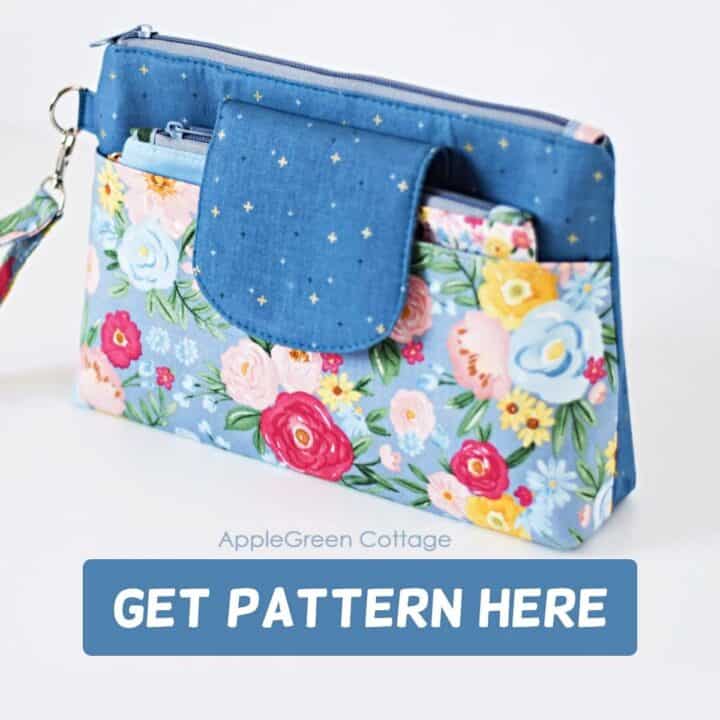 The SILA Duo zipper pouch pattern includes a set of classics – a large, flat-bottom pouch that can hold a second, flat pouch that functions as an additional, removable pocket. 2 in 1, so convenient!
8 - Practical gifts for your mom's kitchen:
These sewn gifts for the kitchen are an excellent choice to sew for any mom who loves to cook and bake: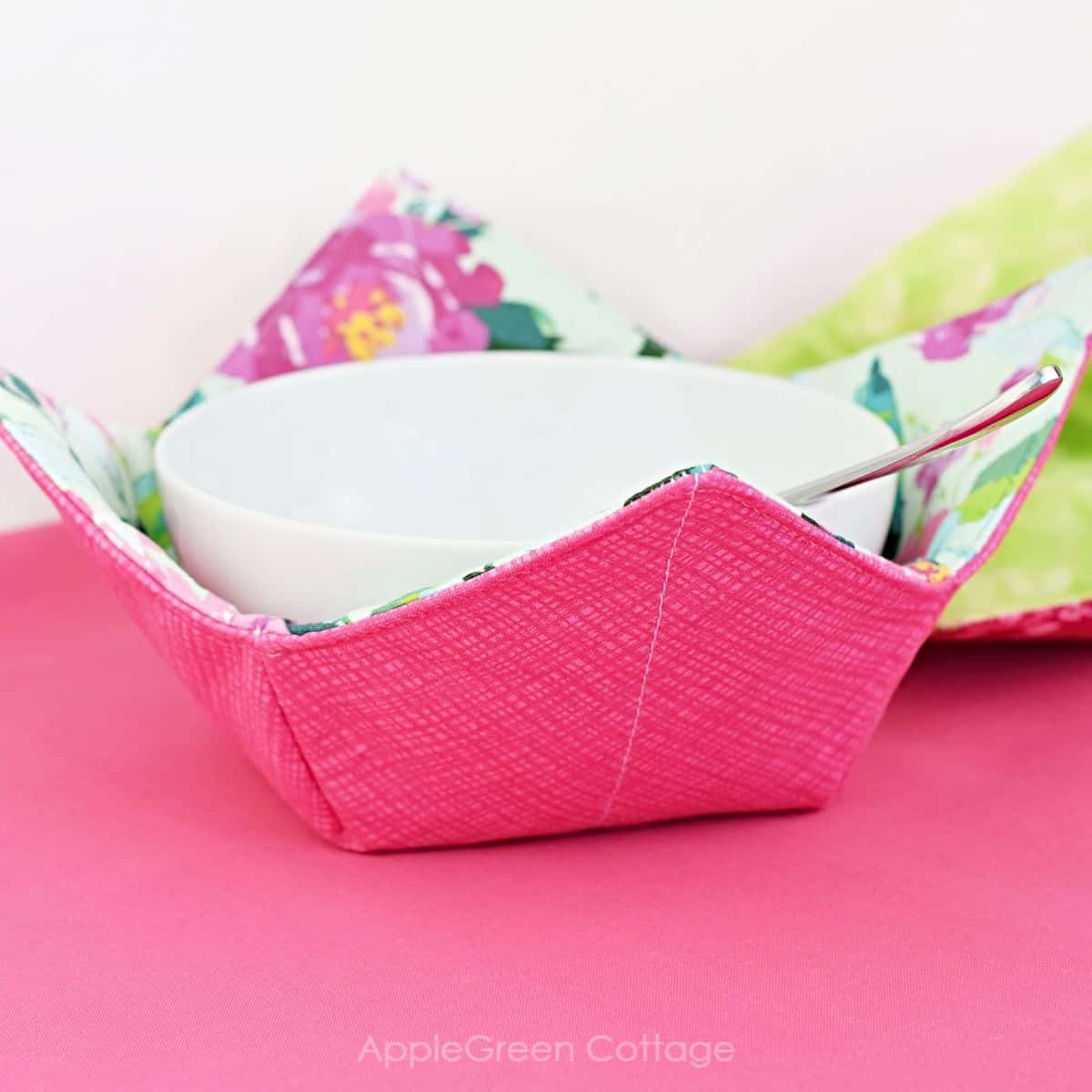 This pretty diy bowl cozy is not only charming and unique with its pretty floral fabric, but it's also practical and useful for keeping hands safe from hot bowls and preventing spills. And, it can double as a pretty trinket holder.
Can't decide between flowers or homemade goodies? Bring blooming flowers into her home - on fabric tabletop decor!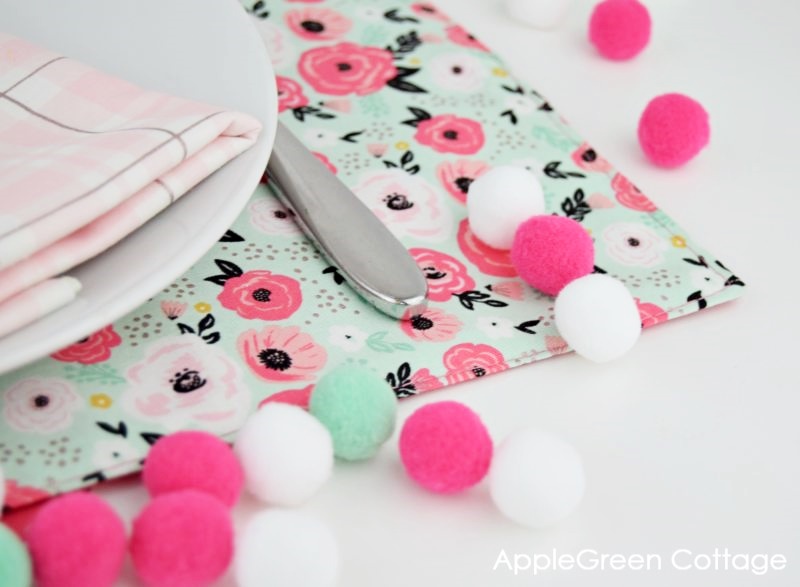 You can make a set of these easy diy placemats really quickly, and they will bring a smile to your mother's face every single time she places them on her dining table. Choose her favorite prints and colors when selecting your fabric!
Super Sweet Potholders - make a set!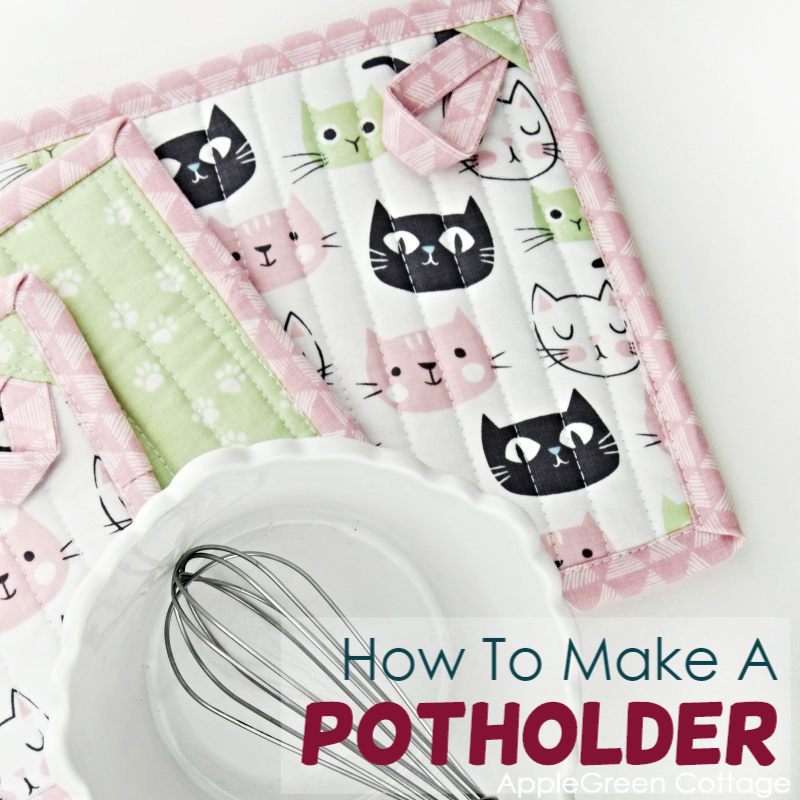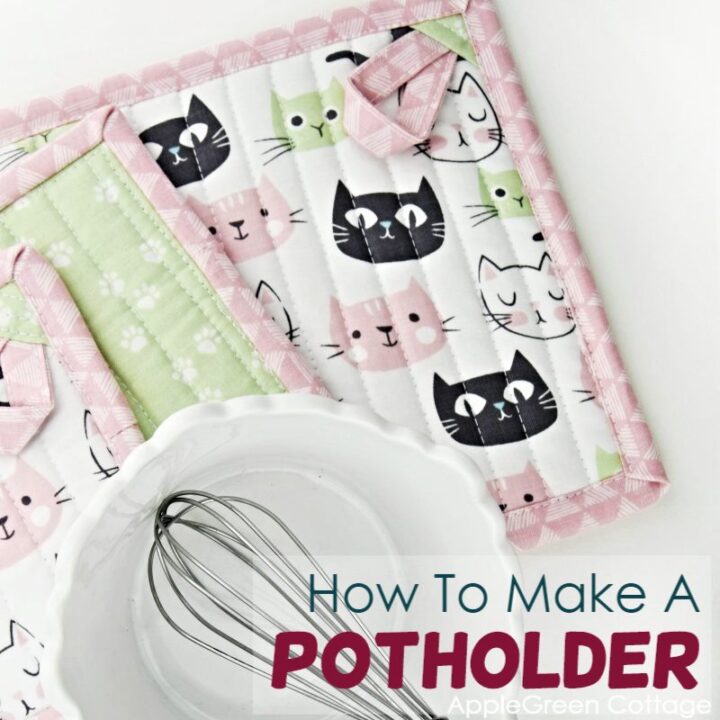 Or make a set of potholders, these are always a practical gift that will get a lot of use. This free tutorial comes in two sizes - make sure to sew a few for yourself, too.
9 - Decorated Flower Pots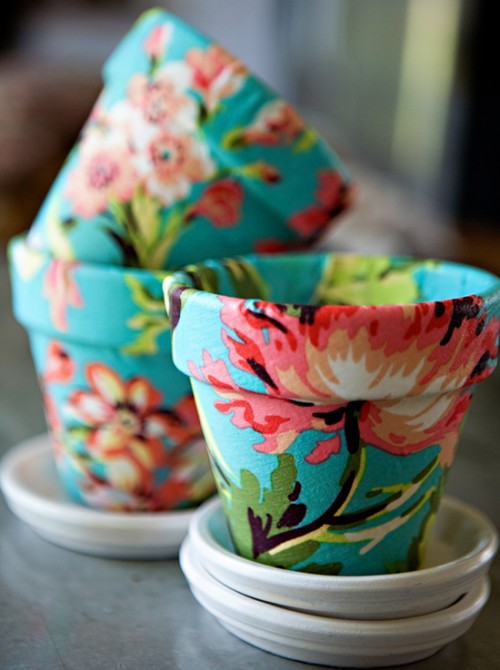 Turn plain terracotta pots into something beautiful that mom will just adore. Using fabric!
10 - Handy Felt Cubes For The Hallway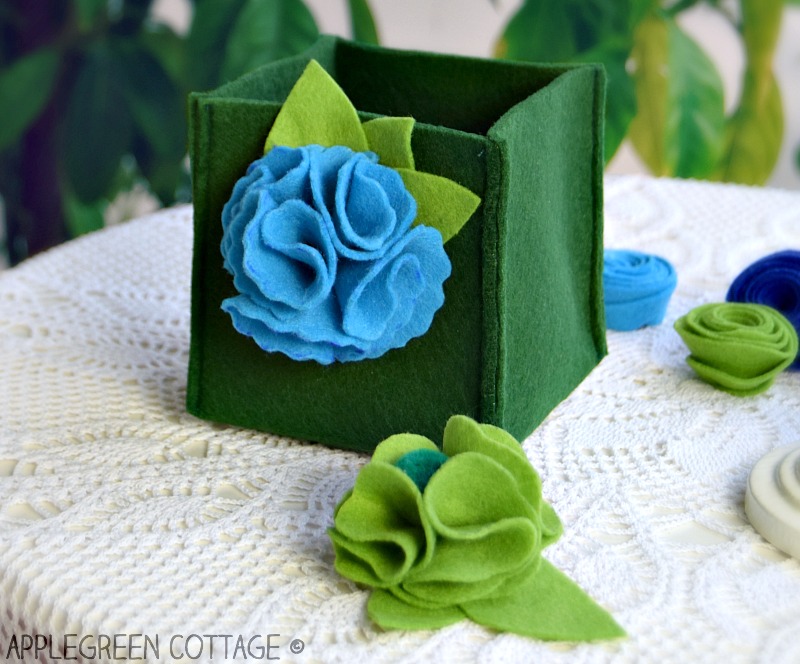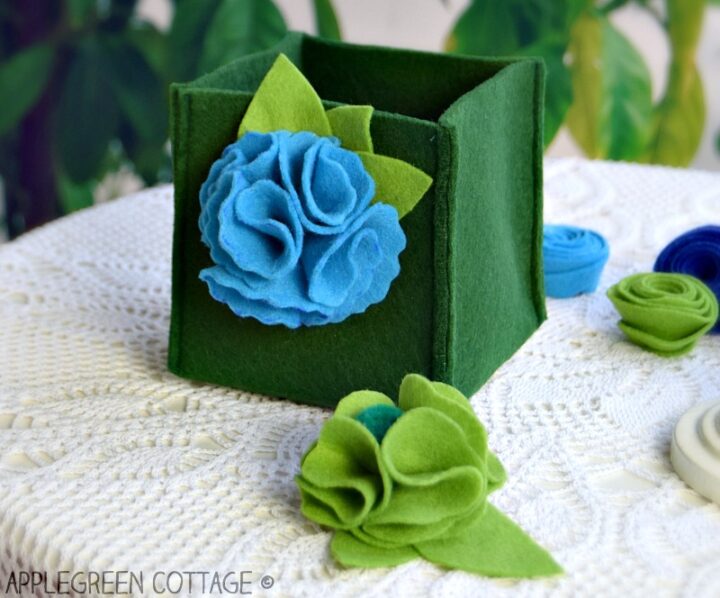 Does your mom need a place on the hallway table to put away keys? Make this easy felt box in no time, and she'll never again need to search for her keys again.
11 - Cute Felt Applique Bookmarks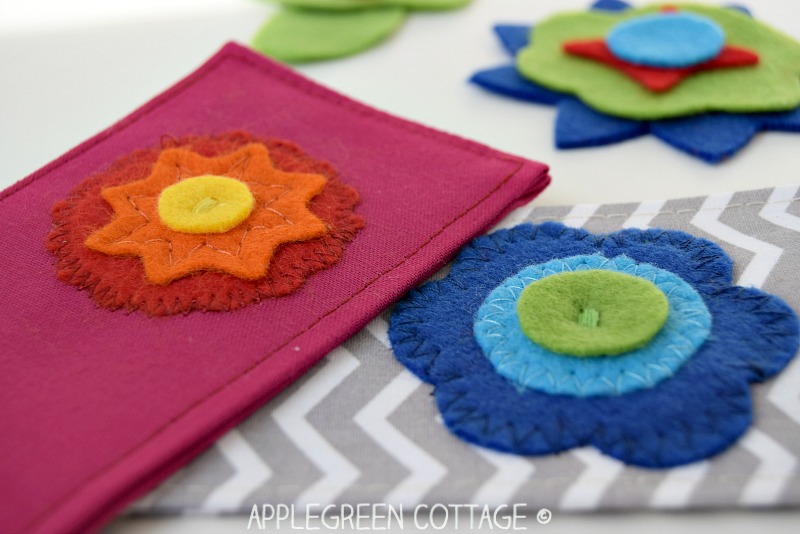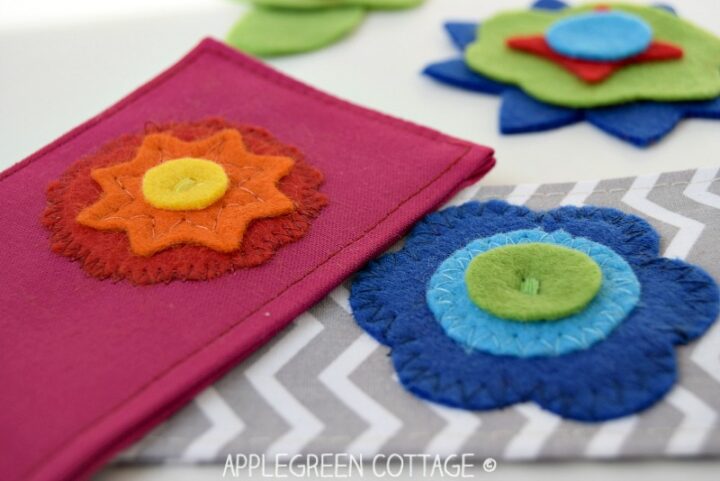 Is she a book-lover? This one is a classic: make her an adorable appliqued bookmark. With a book in her favorite genre, it will make a great set.
12 - A Simple Cosmetic Pouch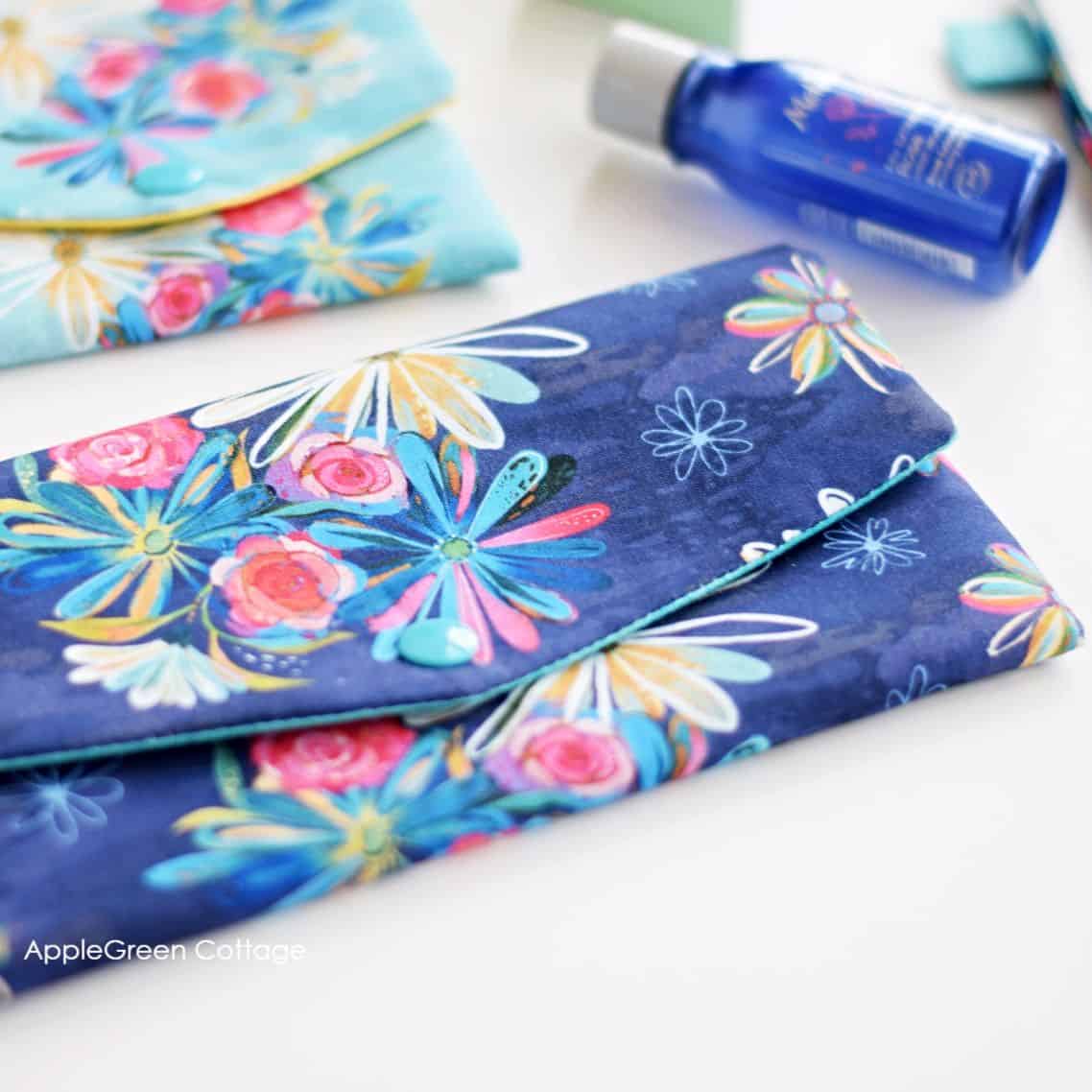 I'm sure your mom would like a cute cosmetic pouch like this one? Sew a carryall snap pouch using the Mia Pouch Pattern in 3 sizes! Totally beginner-friendly: this pouch has a unique construction process, making it a perfect project if you're new to sewing.
13 - Or a fabulous handmade purse!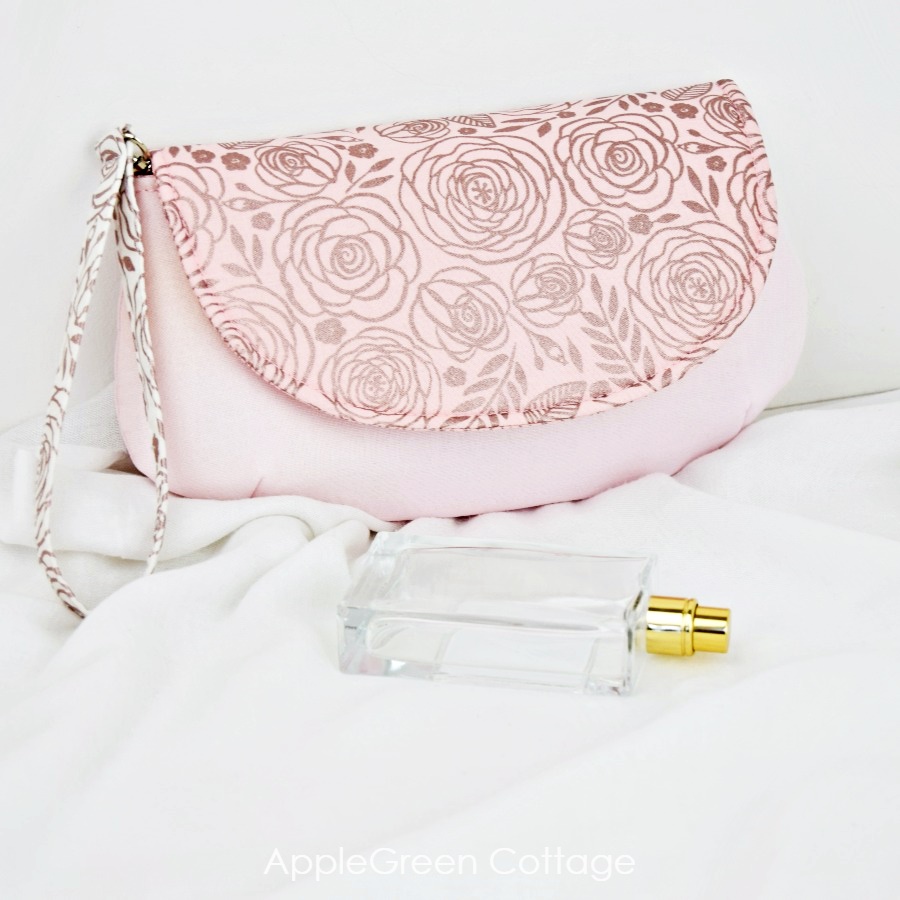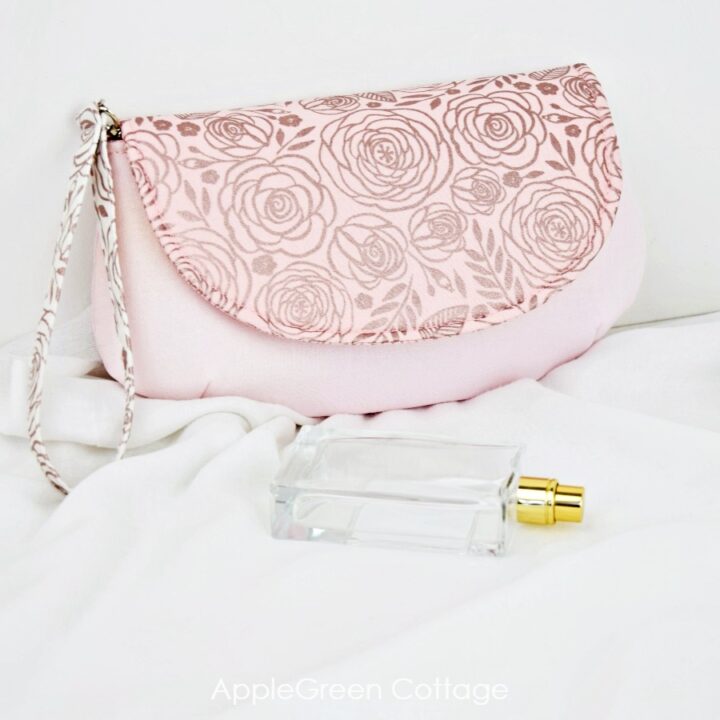 Or make her a fancy purse, like this one. Fabulous! (Exactly this one in the photo was my gift to my mother)
14 - A Framed Fabric Patchwork Decor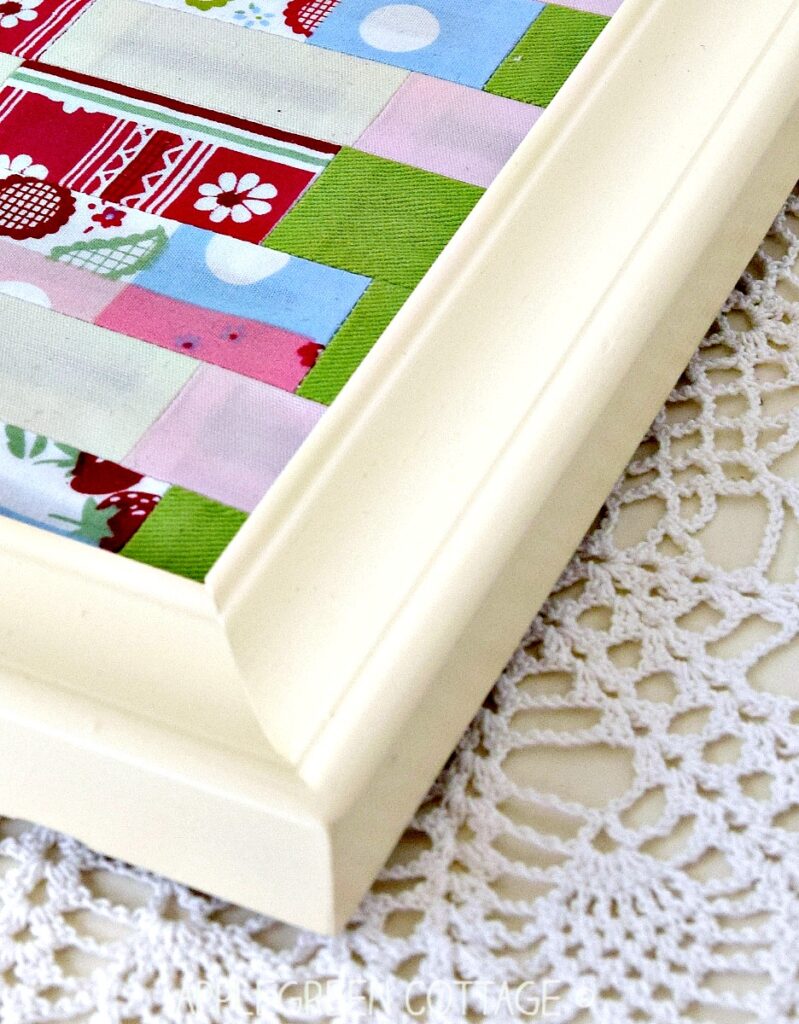 Got fabric scraps? Make your mom a beautiful diy framed patchwork gift - or just frame a gorgeous print your mom will love.
15 - Take it to a next level ...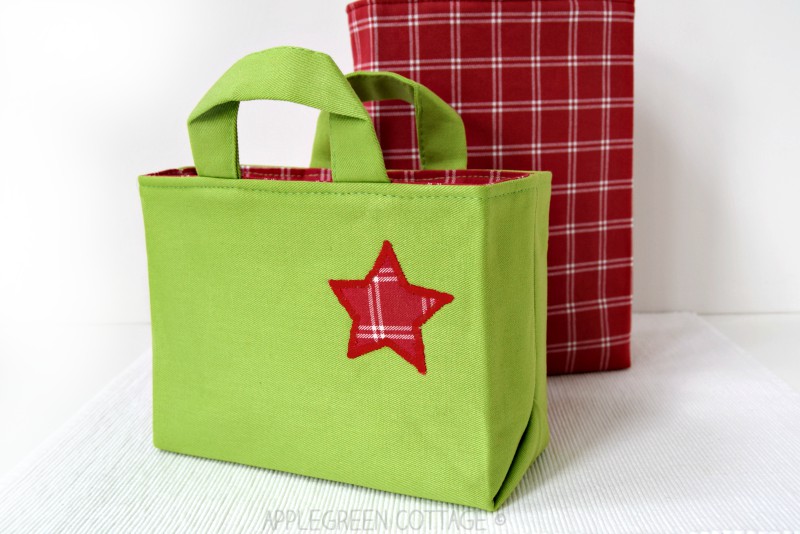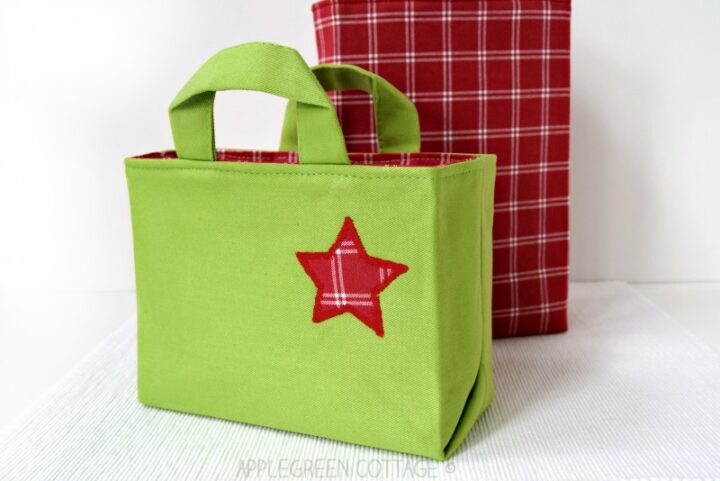 ..with your own handmade gift bag! As a maker, you can take your Mother's Day gift to the next level by crafting a homemade gift bag that can be reused by your mom. You'll be amazed at how simple it is to create - no tricky corner-boxing required, we promise! Give your mother a gift that she'll treasure and a gift bag that she can use time and time again.
Conclusion
I hope the list above has sparked your creativity and given you ideas for some stunning gifts to sew for your mom on Mother's Day. So get your sewing machine ready, choose a project that speaks to you, and make something extra special this year. Happy Mother's Day!
WANT MORE FREE TUTORIALS AND PATTERNS?
Get email updates and never miss out on new patterns, printables, and tutorials:
Or …check out my latest PDF pattern in the shop – the SILA Duo Zipper Bag pattern. Two patterns in one, see more here: