See how to make a placemat and add a fresh touch to your dining table with these super quick diy placemats - probably the easiest ones you'll ever sew!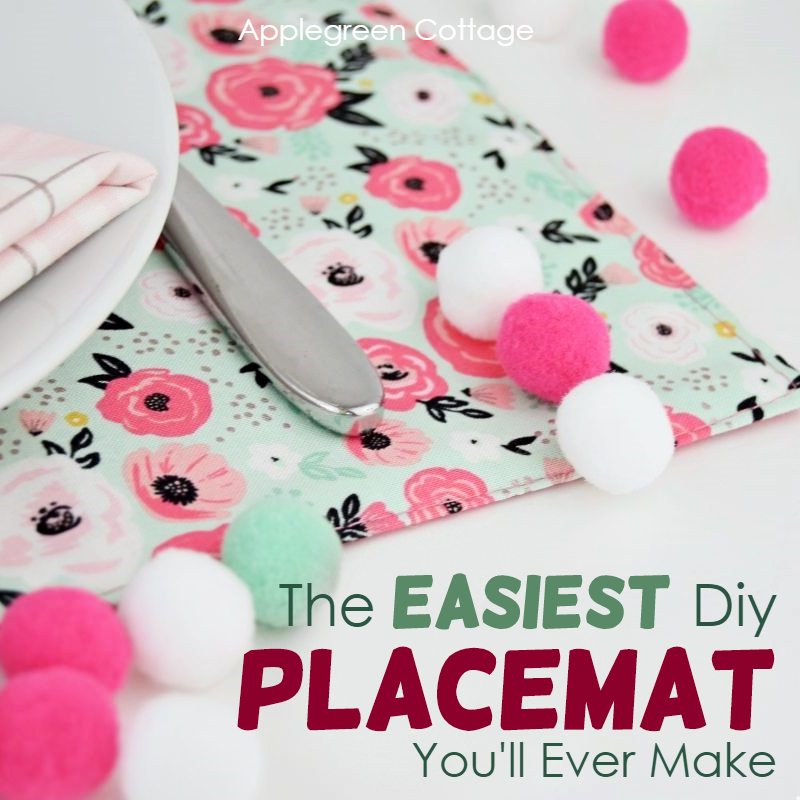 This post contains affiliate links. Thanks for your support. If you like sewing for your home, check out these popular patterns too:
Back to our placemats. This pattern for placemat is super simple, in fact these diy placemats are probably the easiest home sewing project you could ever do (in addition to this pillow cover). I know I say that a lot these days, but really, trust me on this one. Super simple. Like 2-stitching-lines simple. Let me show you how to make a set of reversible placemats in under 30 minutes!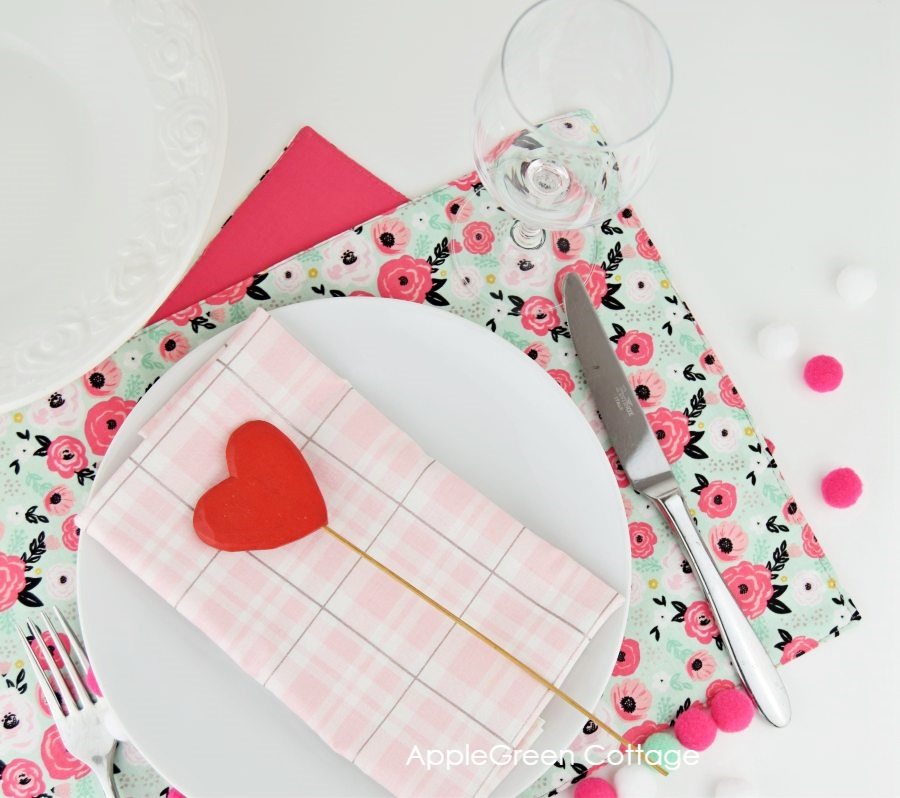 I made these cute and super fast diy placemats to add a little color and style to our Valentines dinner - the easy way! Actually, I did not want to use them just on Valentines day, so I skipped the hearts on fabric and used one of my fav floral prints from my stash (it sparkles! But I can't convince my camera to show that, sorry. Looks like you'll have to take my word for it LOL). This way, I can always add a few pompoms, a heart decoration and here it is, a perfect Valentines' dinner setting. And they mix and match so well with this diy Valentines mug rug!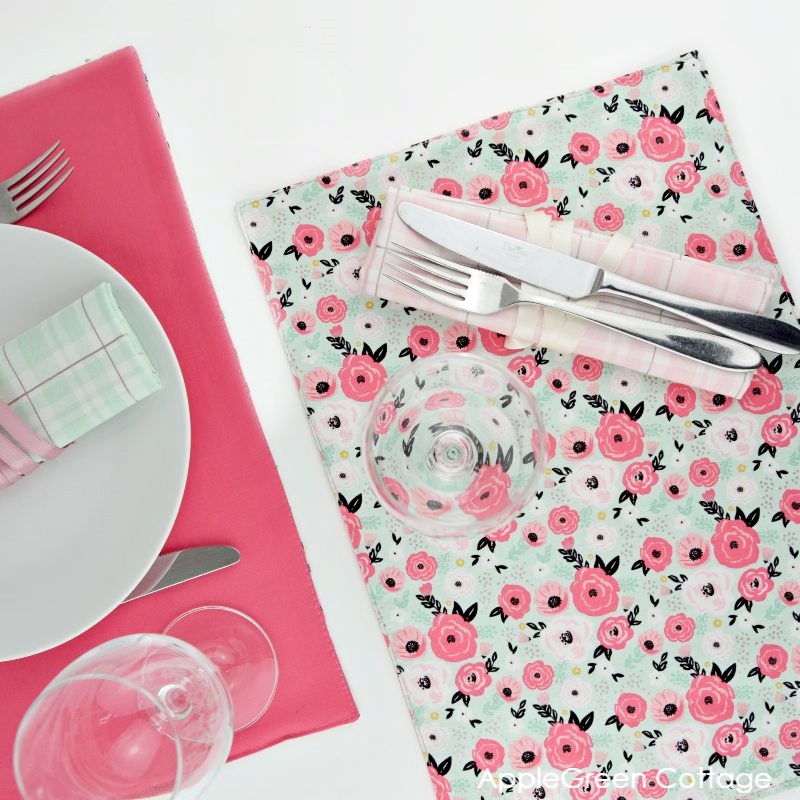 And they are reversible, just in case you change your mind and want to change the color!
What is the Best Size for A Diy Placemat?
Where I live, the standard size for rectangular placemats is 45 by 35cm (18" by 14"). I made them a bit smaller to go with another set I've already got (Love mixing and matching? Me too!)
But there is no hard rule about the sizing of your diy placemats. If your tabletop space is limited, feel free to adjust the sizing, good alternatives are 18 by 13", or even 14" by 11" still works great on smaller tables.
Next come supplies and a step-by-step tutorial. Short on time? Save this tutorial to Pinterest for later using this link and so you're ready when it's time to sew: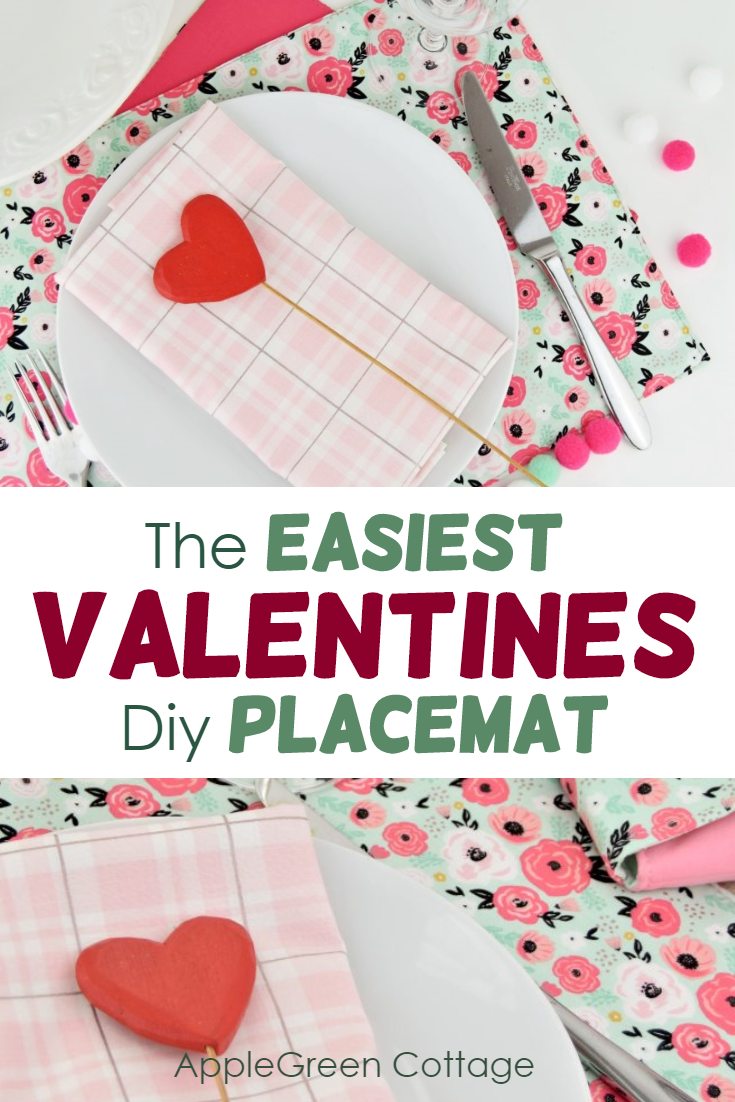 Supplies And Tools to sew Diy placemats
Supplies:
2 fat quarters or half-yard of fabric per placemat
half the fabric size of fusible fleece
matching thread, sewing machine, iron, pins or sewing clips, scissors
Good to have: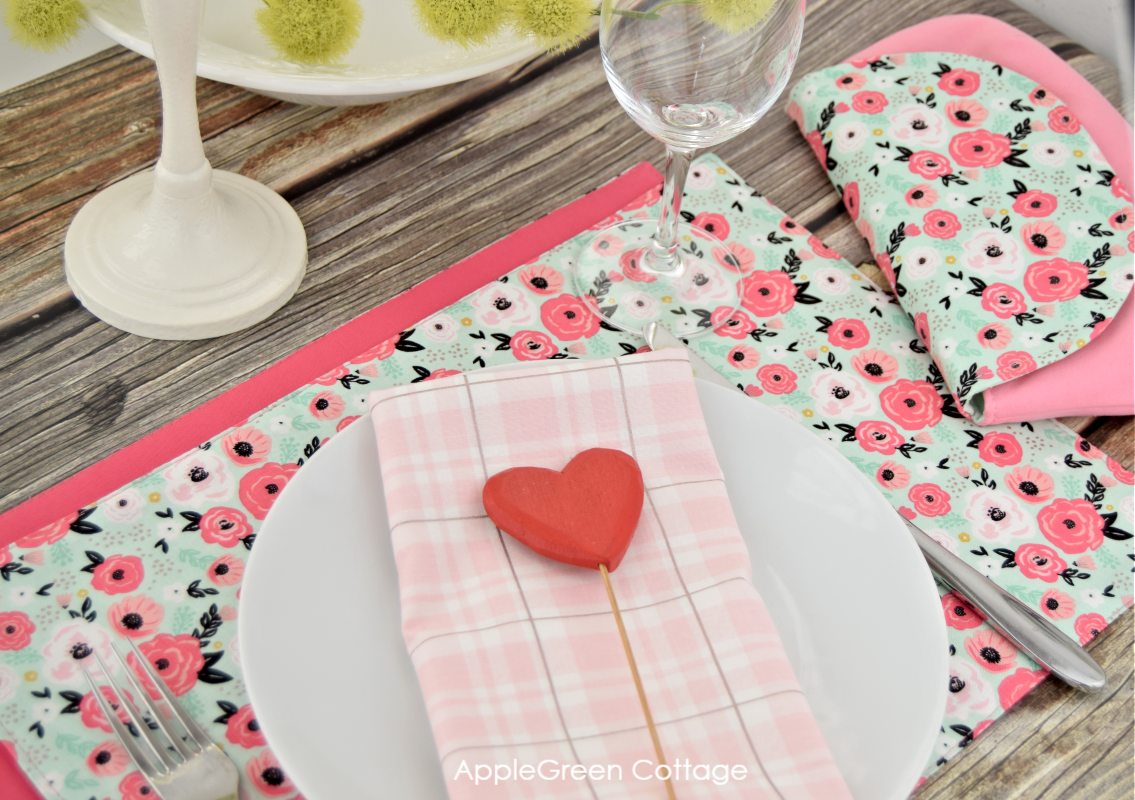 How To Make A Placemat that is reversible
I'll give directions to make one placemat, so I don't confuse you with multiples of pieces required. But bear in mind that placemats get really pretty when made in sets.
Step 1 - Cut Your Fabric And Fusible Fleece
Cut two 18" by 14" rectangles from your fabric and one rectangle from fusible fleece - this one should be smaller by an inch both in width and length.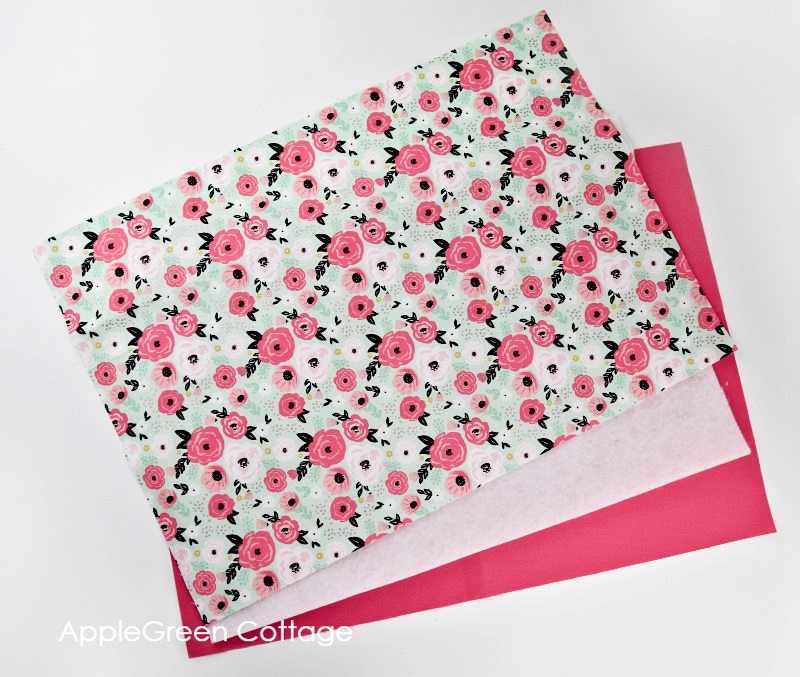 STEP 2 - Add Fusible fleece
Add fusible fleece to the back of one fabric piece. Usually, I'd fuse the fleece to the fabric I plan to have facing down, for the most part. Here it's the raspberry solid.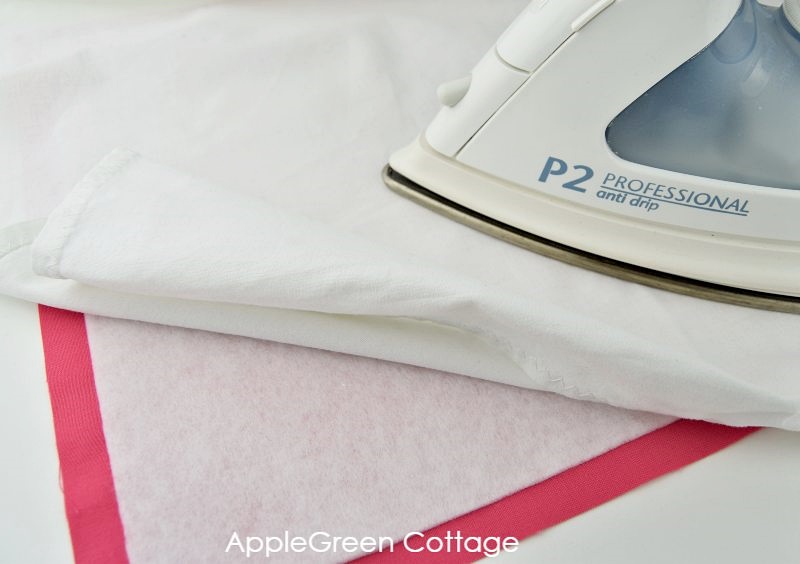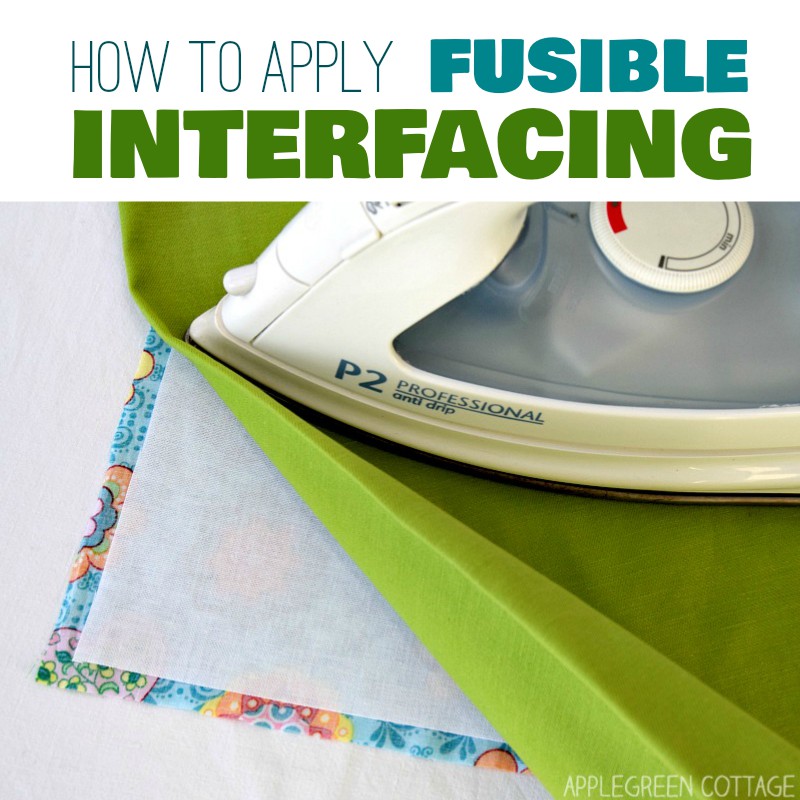 Step 3 - Sewing Step
Place the two pieces right-sides-together and sew around using a ½" (1.3cm) seam allowance. Make sure to leave a gap of a few inches for turning on one short side.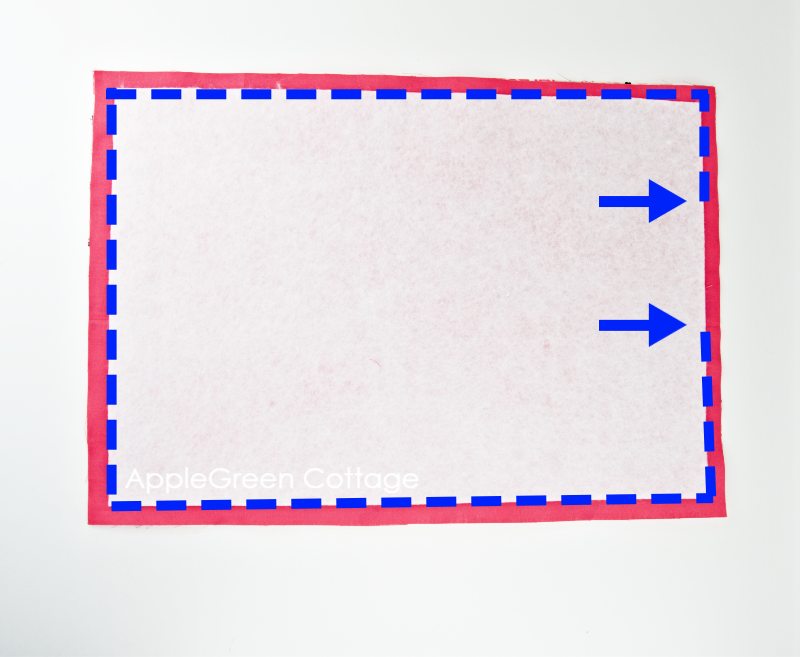 Step 4 - Clip Corners
Clip the corners for a neat and clean finish.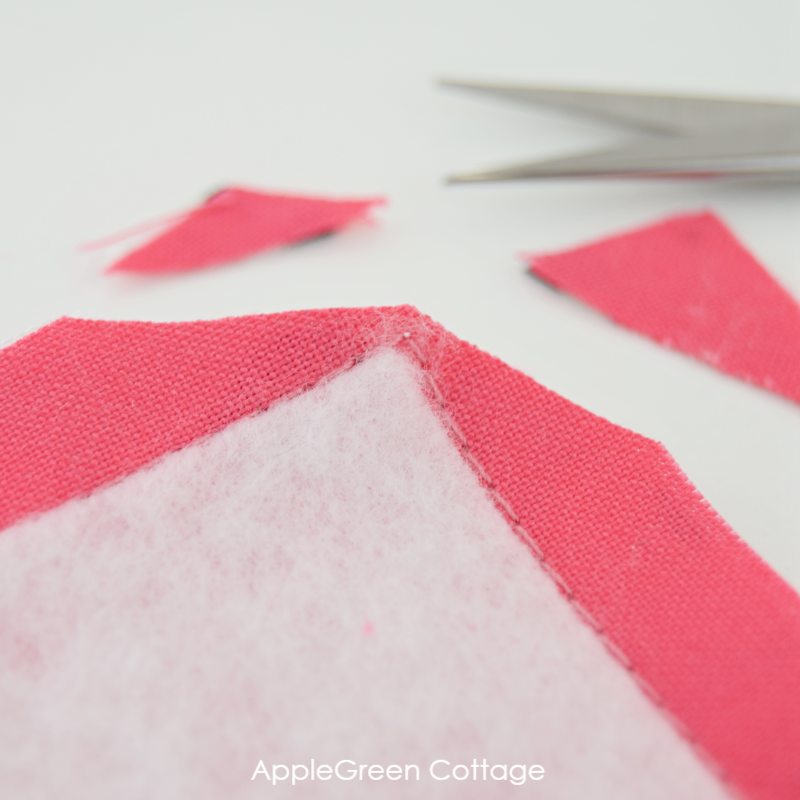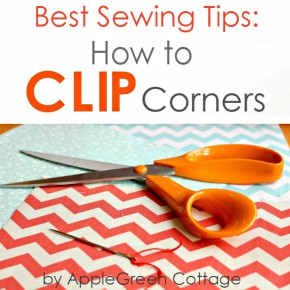 Step 5 - Turn Right-Side-Out
Turn right side out, poke the corners out and press well. Turn the raw edges on the turning hole towards the inside and press, too.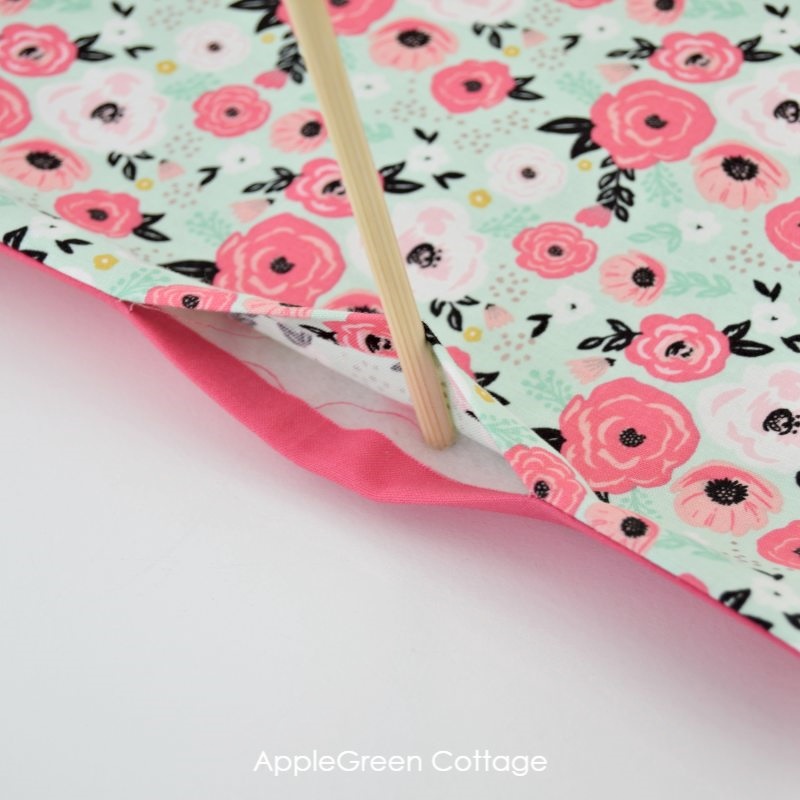 Step 6 - Topstitch Your Diy placemat
Topstitch around the entire placemat using a seam allowance of up to ¼" (0.7cm) - this will close the turning gap, too.
Oh, and your topstitching will look prettier if you use a longer stitch length than usual. Call me crazy, but I go all the way up to 4 mm and it always looks good! (recalculating.. my 4mm would mean something between 6 and 7 stitches per inch. Looong, right!)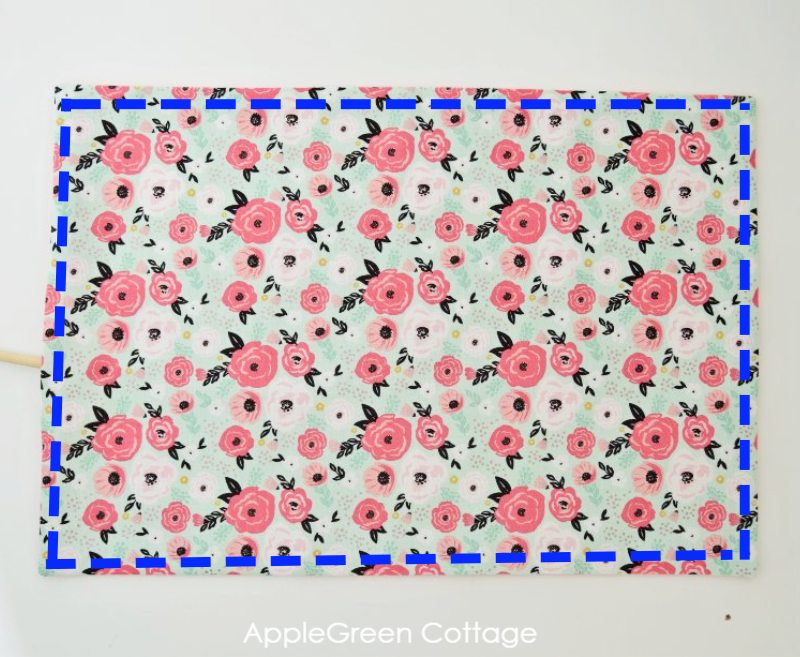 To add more style, you can topstitch again, this time ½" (1.3cm) away from the original topstitching seam, or even farther away, like 1 inch (2.5 cm). In addition to making the placemat prettier, it will also make the outer edge more stable. This is one of my placemats with a double topstitching: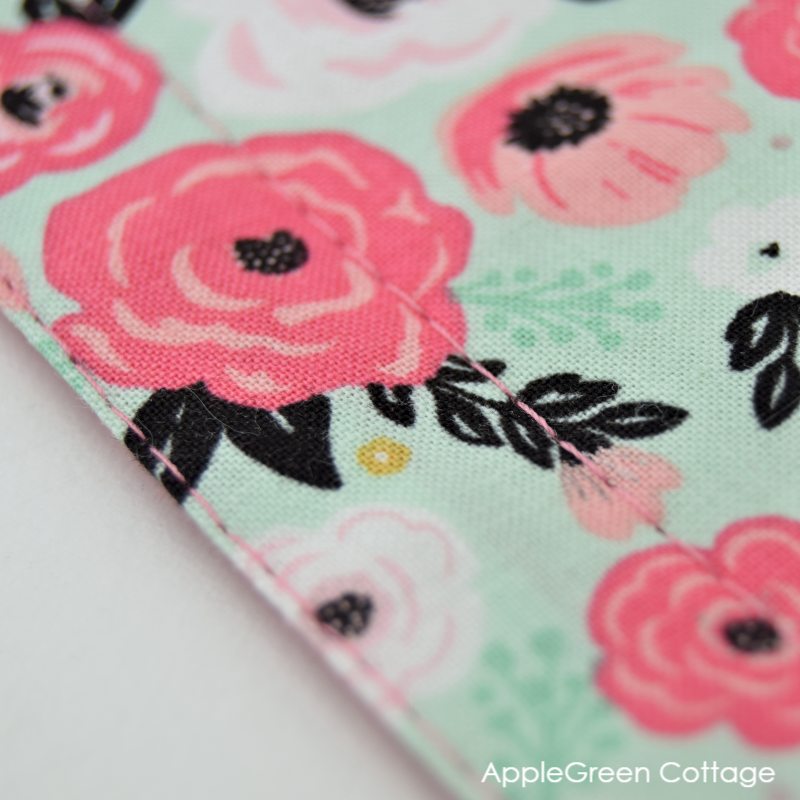 Your diy placemat is finished. I hope you've enjoyed this how to make a placemat tutorial. Make a few more using the same placemat pattern (same sizing!) and you've got a lovely diy Valentines day set!
Now make the table and enjoy your new diy decorated home. Happy Valentines, Galentines or whatever you choose to celebrate!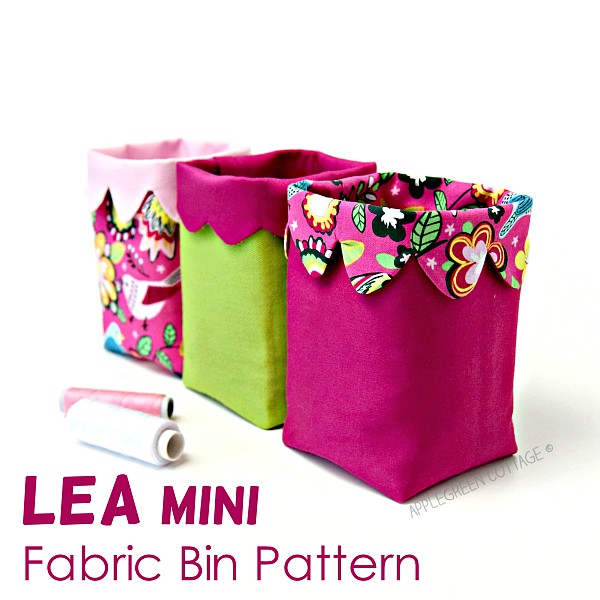 Make sure to save this easy project for a quick sewing fix when you need it: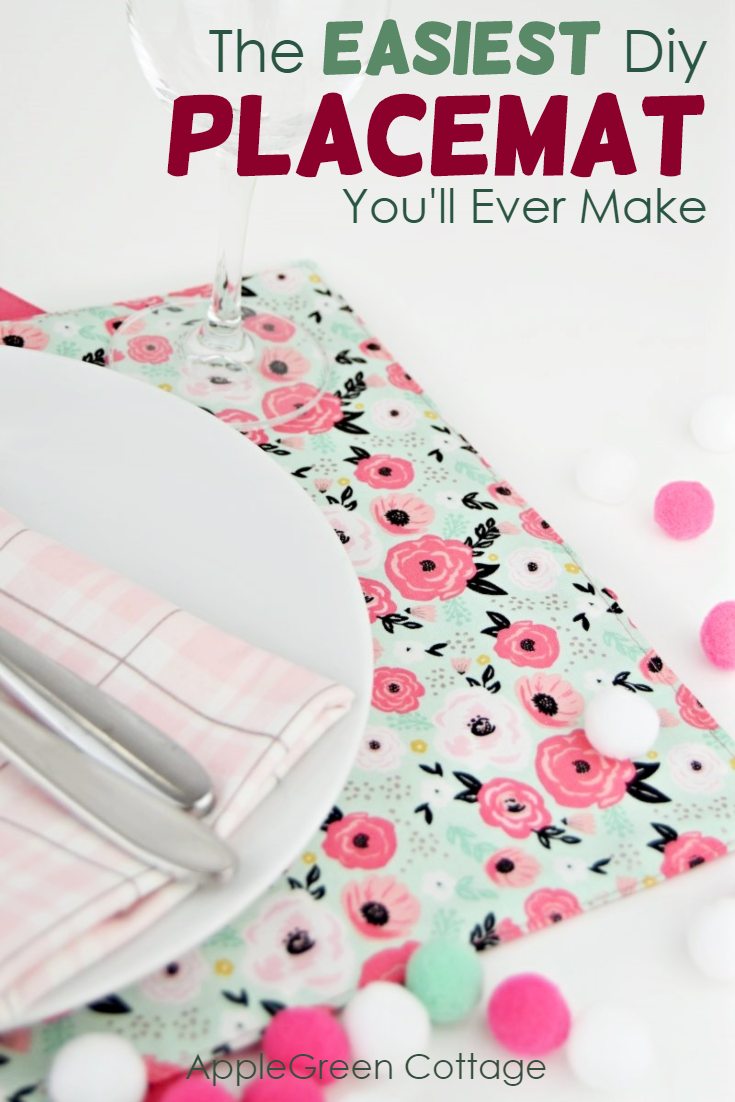 WANT MORE FREE TUTORIALS AND PATTERNS?
Get email updates and never miss out on new patterns, printables and tutorials. If you sign up at THIS link, you'll also get the Fabric Hanging Basket Template for FREE, right now. A cute and easy-sew!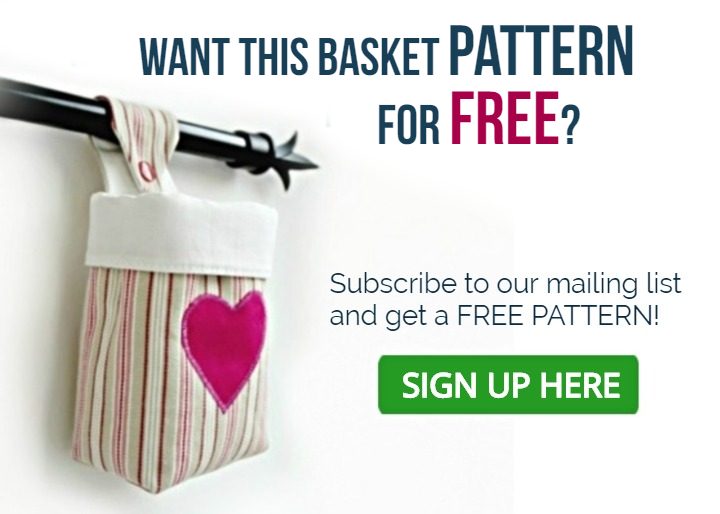 Want More Spring Projects?
Check out the latest special pattern bundle that's available right now in my shop - perfect for your spring decor, and for every room in your home: