Here are more than 10 sewing projects for the kitchen - cute, useful, and free kitchen sewing patterns for you to complete really fast. They will give your home a fresh feel of a makeover while only requiring a little fabric.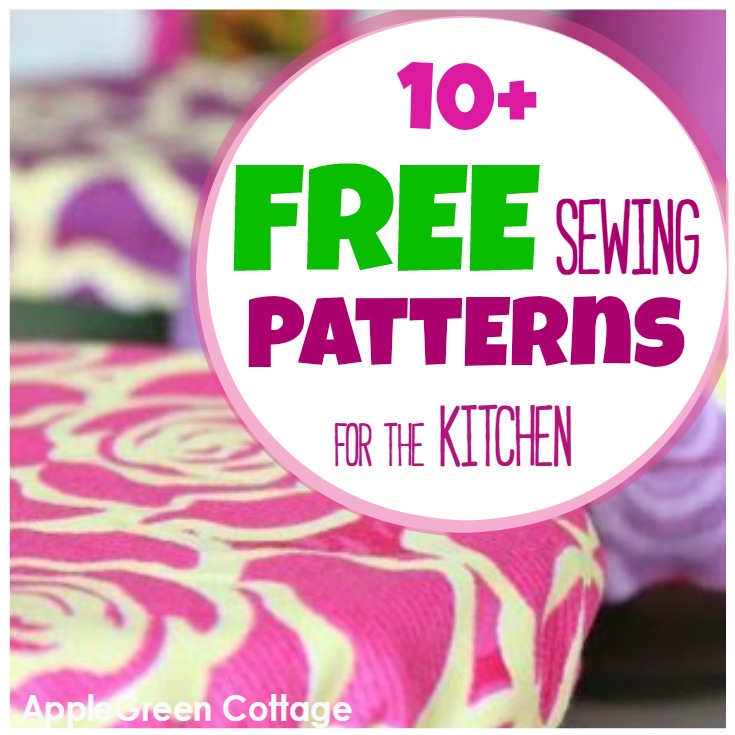 This post includes affiliate links. Thanks for your support. If you like sewing for home, you will like these too:
Sewing Projects For the Kitchen
Now back to the easy and free patterns for the kitchen! These sewing ideas for kitchen make super handy DIY gifts for friends, for housewarming parties, and for your own home decoration.
Follow a few of these simple tutorials and grab a few of my free patterns to give your kitchen a makeover on a budget. You'll see that a lot of these sewing ideas are inexpensive scrap busters (napkins, patchwork, coasters), but very handy for your household (think your own handmade kitchen potholders, grocery bag holders, aprons, or you can even turn this easy tote into a beautiful kitchen storage item!) Some of them are so cute I could simply not resist them - and trust me, you won't be able to, either!
A note on fabric: it's worth planning ahead and getting a bit more fabric if you want to sew matching kitchen items, or, say dining table decor. I've seen amazing settings achieved just by sewing a matching table runner (check out these free table runner patterns!) to the placemats, or dining chair covers. Just sayin'.
Get ready for handy and cute! Let's start with some of my favorite projects: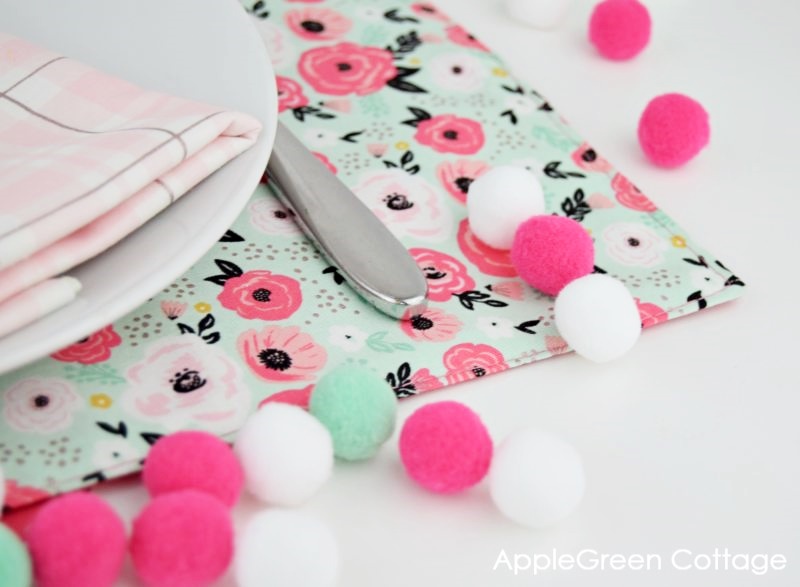 Decorate your dining table in style, on any occasion!
Also, this project is part of our new SewPretty HOME series, check it out: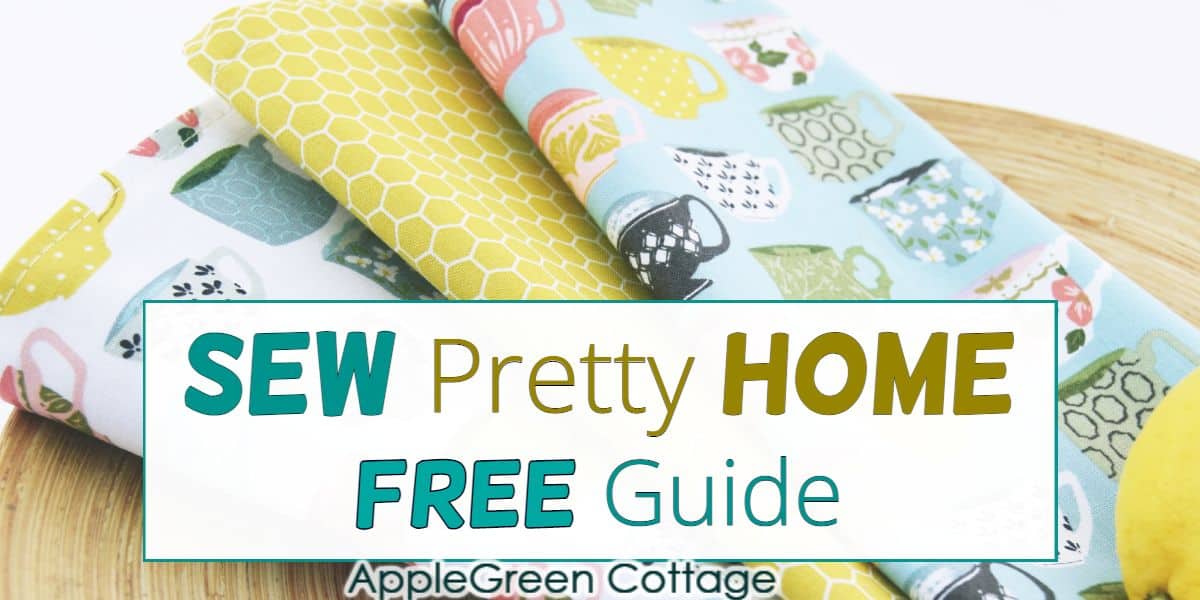 Join the FREE 7-part email course and make 6 beautiful items for your home! You'll love it!
A simple reversible table runner is a perfect match to these:
Quick to sew, reversible table runner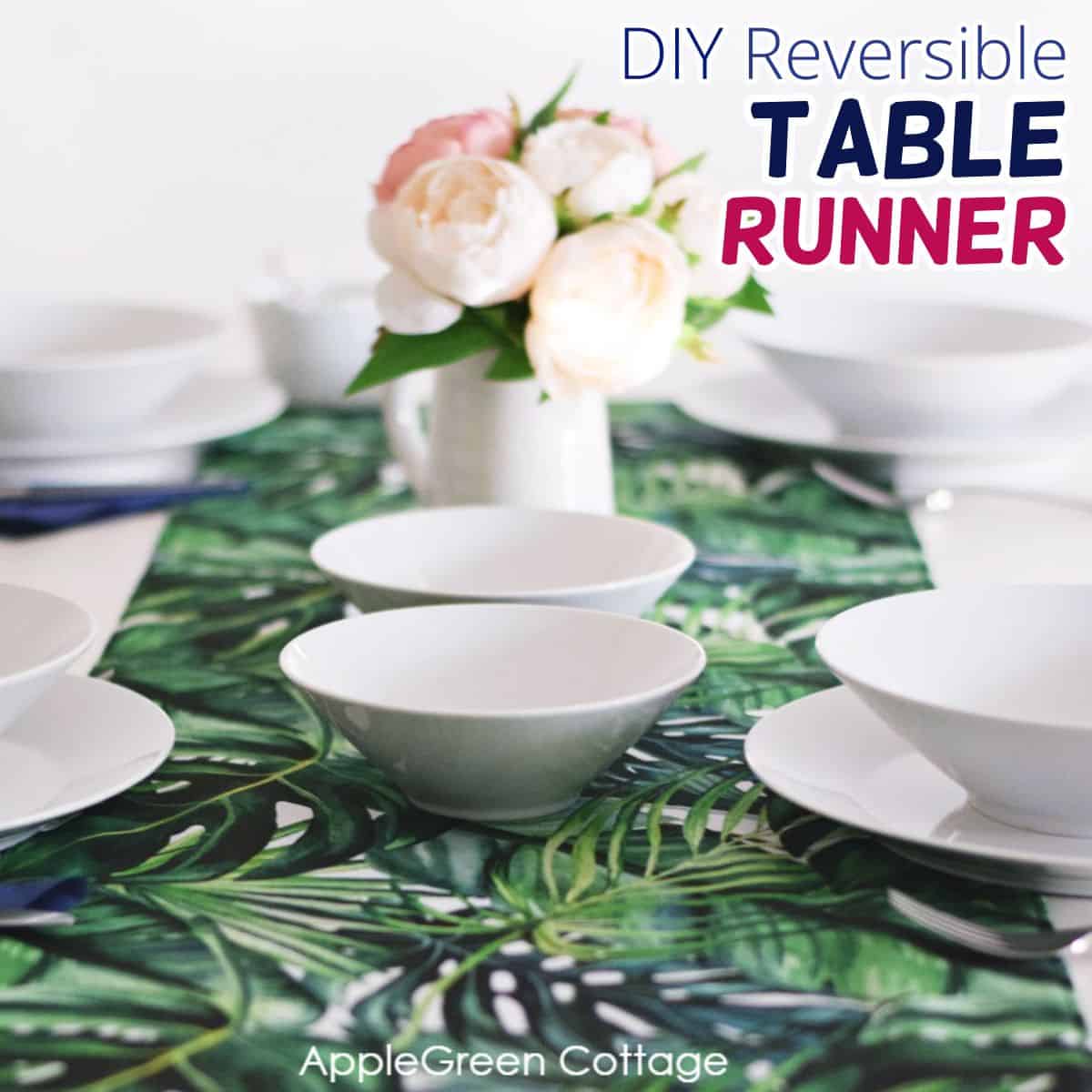 Add a burst of color to your kitchen table with this diy table runner. I chose a solid for the other side, so I can use them with the placemats I showed you before. (feels so clever, haha!)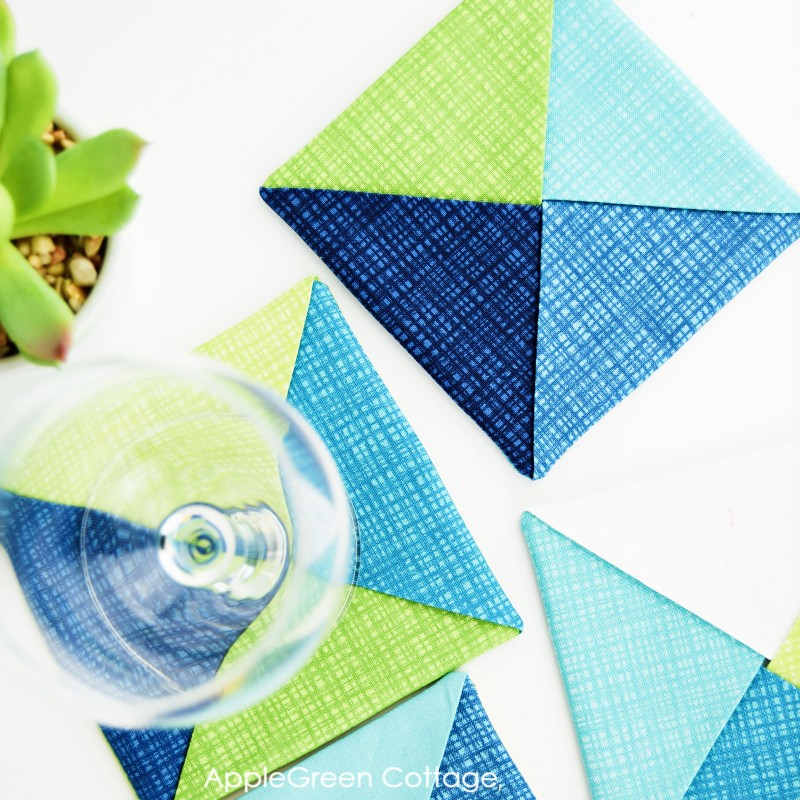 Need an excuse to get some more pretty fabric? These diy coasters are such a fun thing to make!
Adorable Diy Coffee Cup Cozy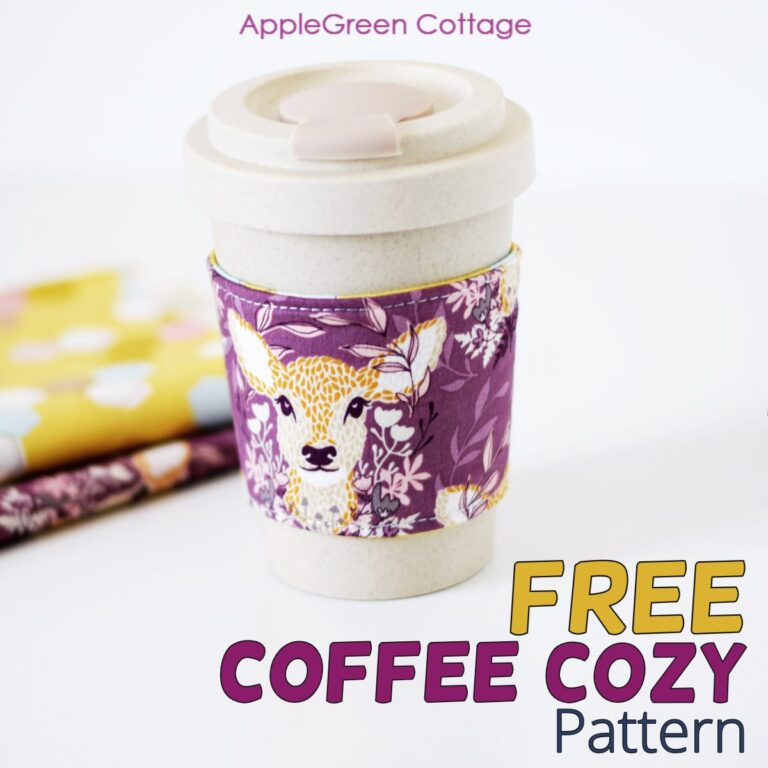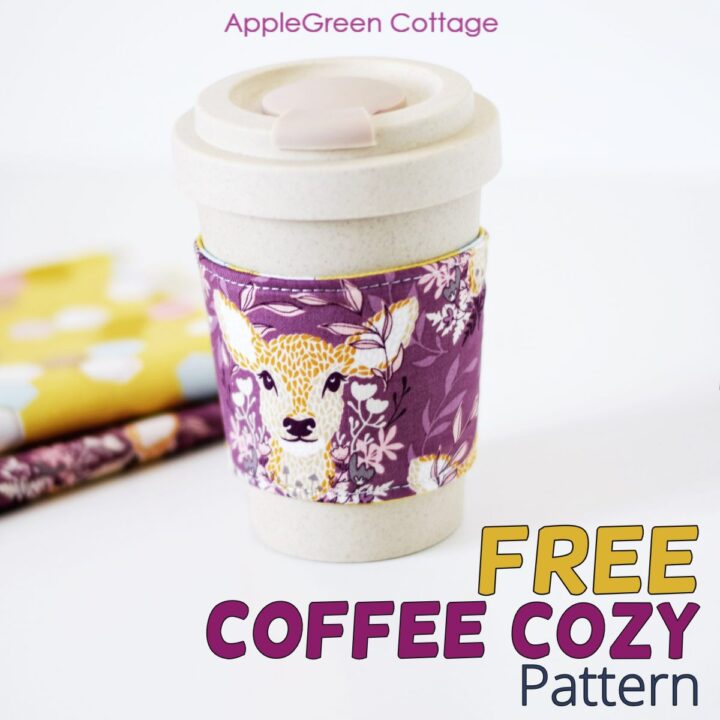 Use this free coffee cozy pattern and make a beautiful yet easy diy coffee cup sleeve to use with your favorite coffee cup - day after day!
Reusable Fabric Bowl Cover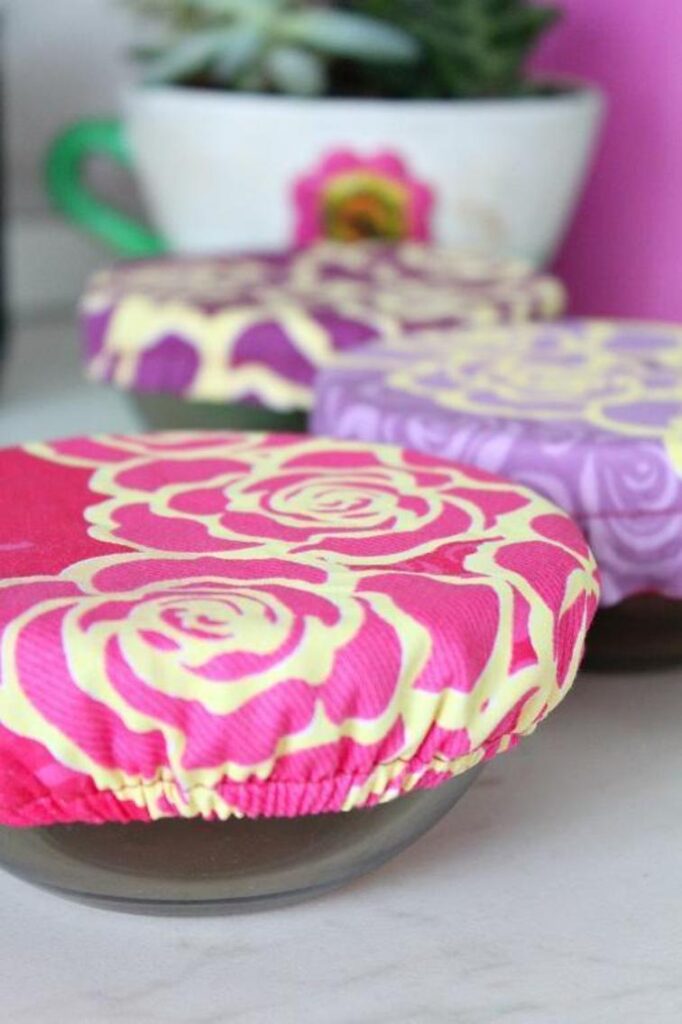 Make your own customized fabric covers with this easy and quick bowl cover tutorial. So cute!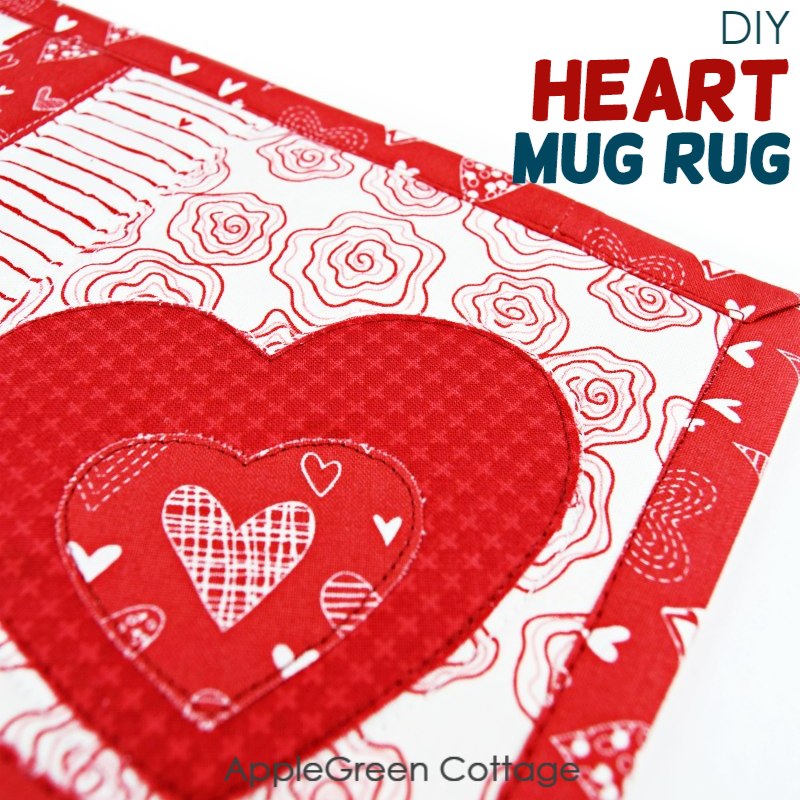 It took me years - that's right, years! - to make my first mug rug. And oh boy I was missing out! 🙂 You'll love how this one looks like!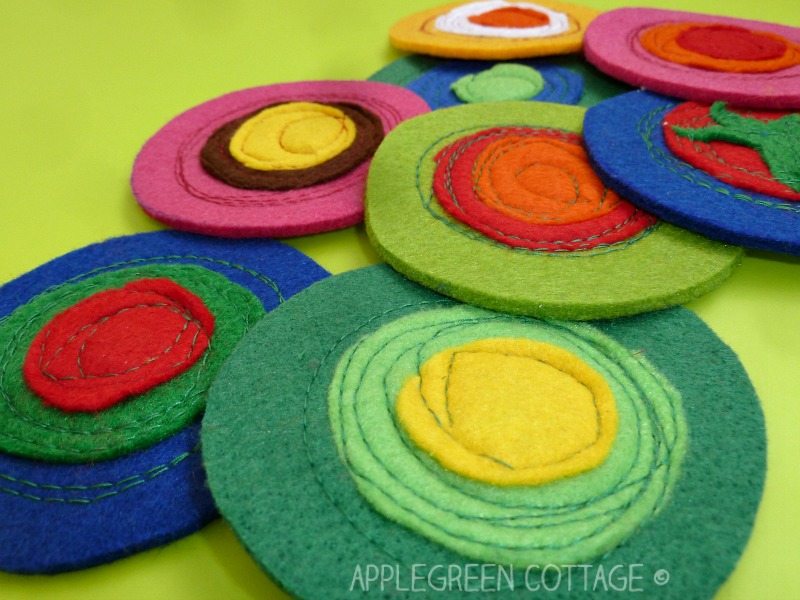 These easy felt coasters will be an eye-catcher at any party, and make a perfect homemade present! A tutorial with step-by-step directions at THIS link.
Colorful Dinner Napkins Made 2 Ways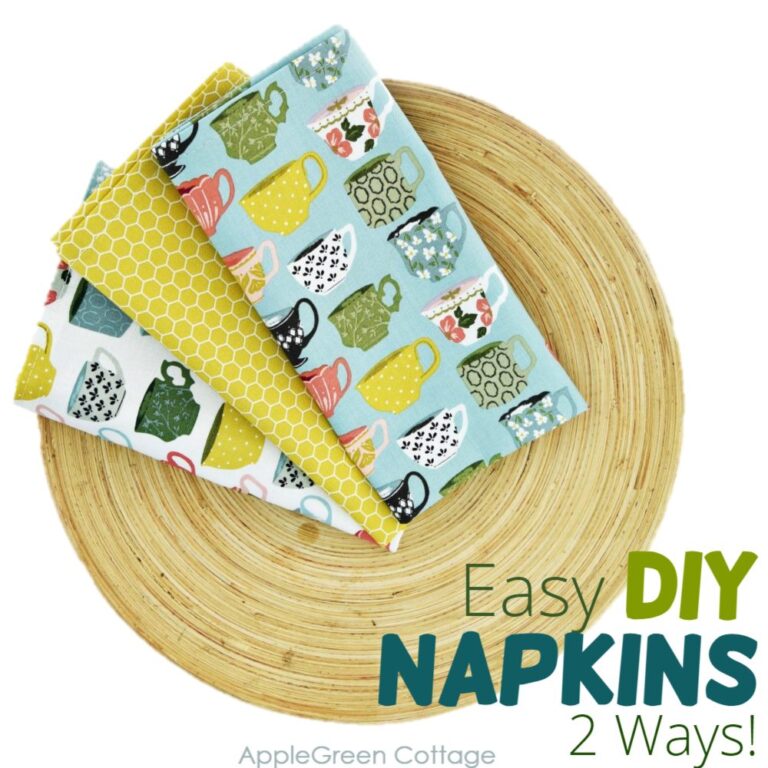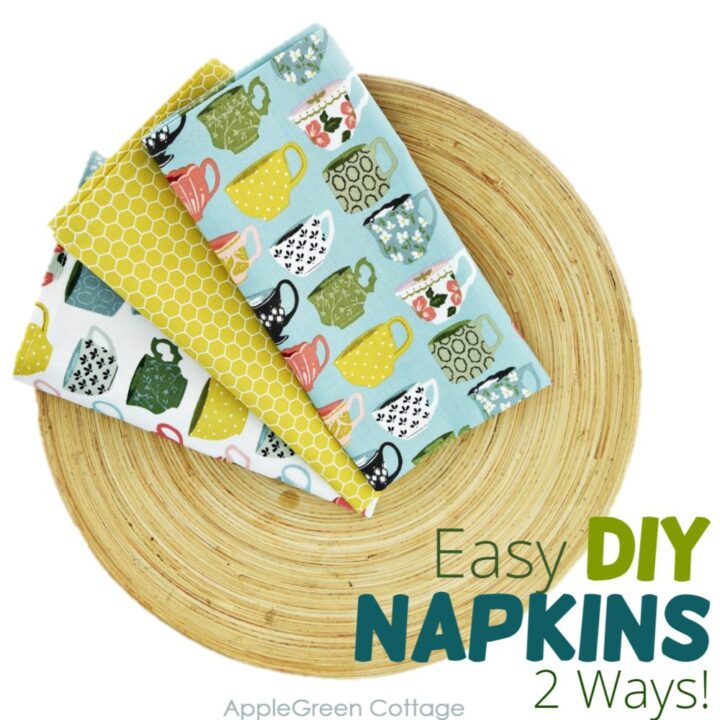 Napkins would be fantastic for gifts for your loved ones, neighbors, or friends. Make a few, and show them off in your kitchen! These are always a quick and easy way to transform your dining table.
I compared two ways to sew dinner napkins: mitered corner napkins and reversible napkins. Which ones will you choose to make? Spoiler alert: both are beginner sewing projects. And I love having options to choose from. I figure, you too.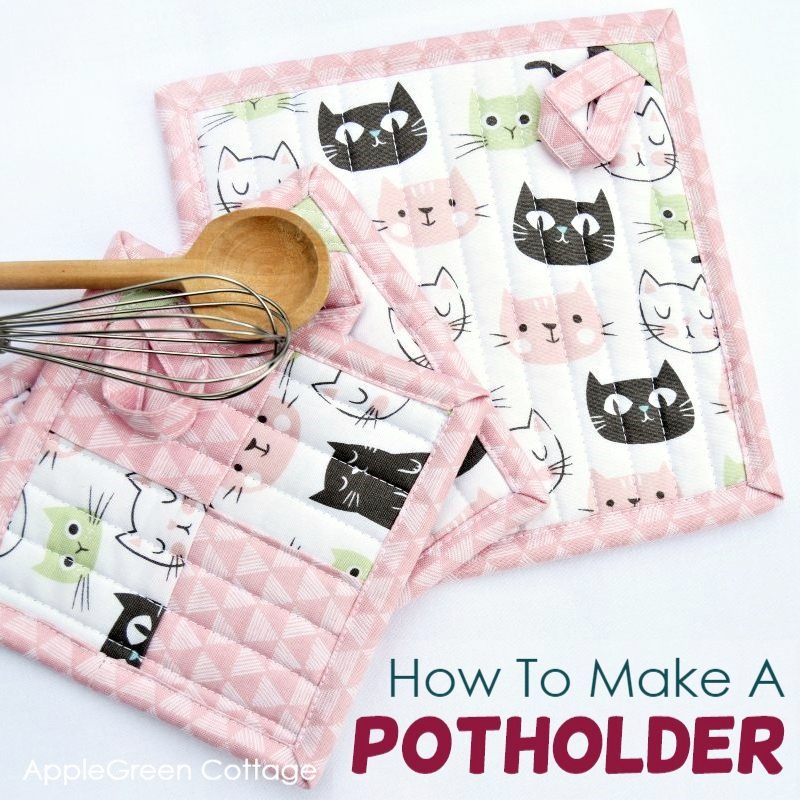 If you've ever wanted to make a potholder, this potholder tutorial is an excellent project to start. Give it a try!
Mother's Day Apron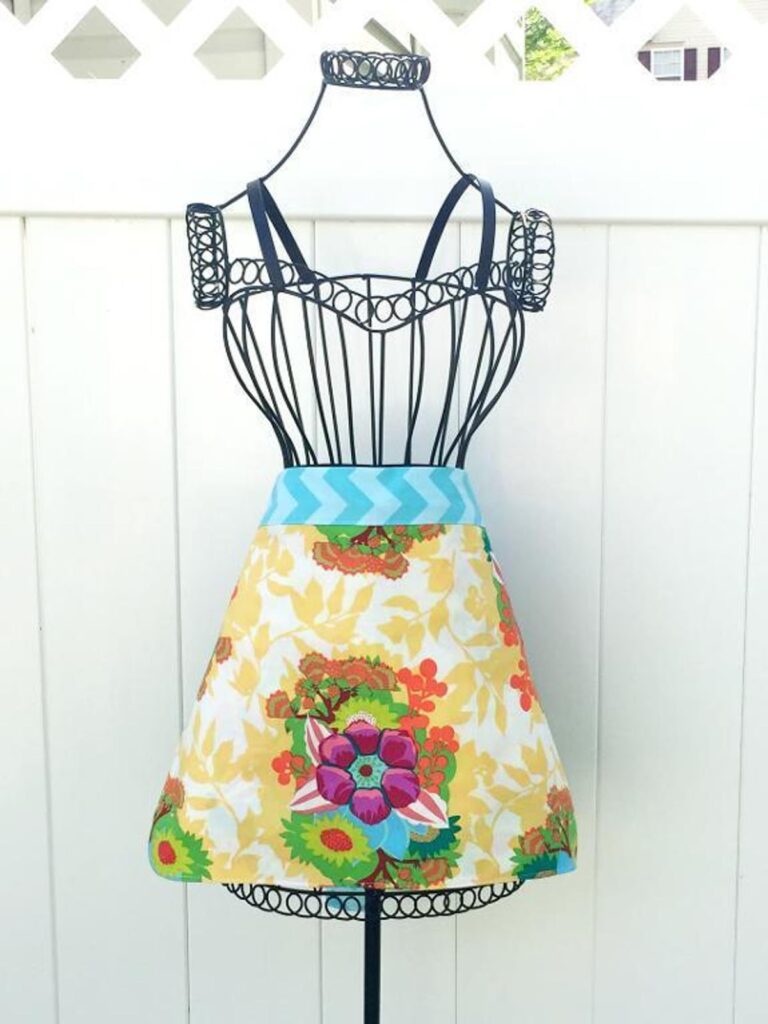 Mother's Day Apron - Free Pattern and tutorial by DIY Crush Aprons are back in style! Sew this simple half-apron in one hour, it's a fun and easy project.
10-Minute Dish Towel Apron
10-Minute Dish Towel Apron by Fynes designs Or, if you're really, really short on time, try out this beginner-friendly tutorial and make one in ten minutes. Worth trying out!
Tea Cosy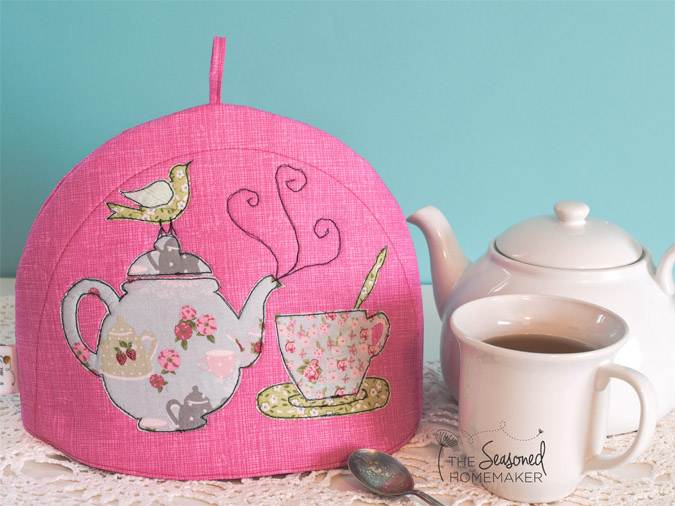 Have fun creating your unique tea cosy with your fabrics and colours! Tea Cosy - Free PDF Pattern by The Seasoned Homemaker
Grocery Bag Holder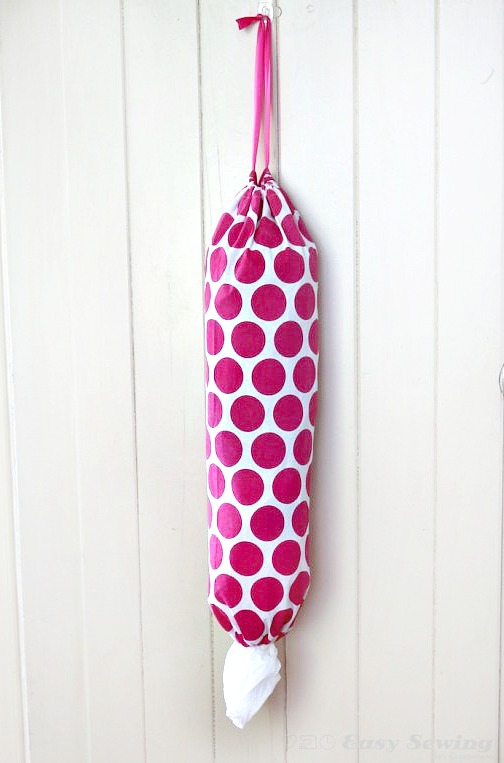 A quick and easy sew for your pantry area. Make it as colorful as possible! Grocery Bag Holder by Easy Sewing For Beginners
I hope you've enjoyed the sewing projects showcased here. Craft ideas like these make super handy DIY gifts for friends, for housewarming parties, and for your own home decoration. These items are easy to make, functional, and might turn out to be the perfect way to spruce up your kitchen and make it feel like home. Your home.
Save to Pinterest For Later: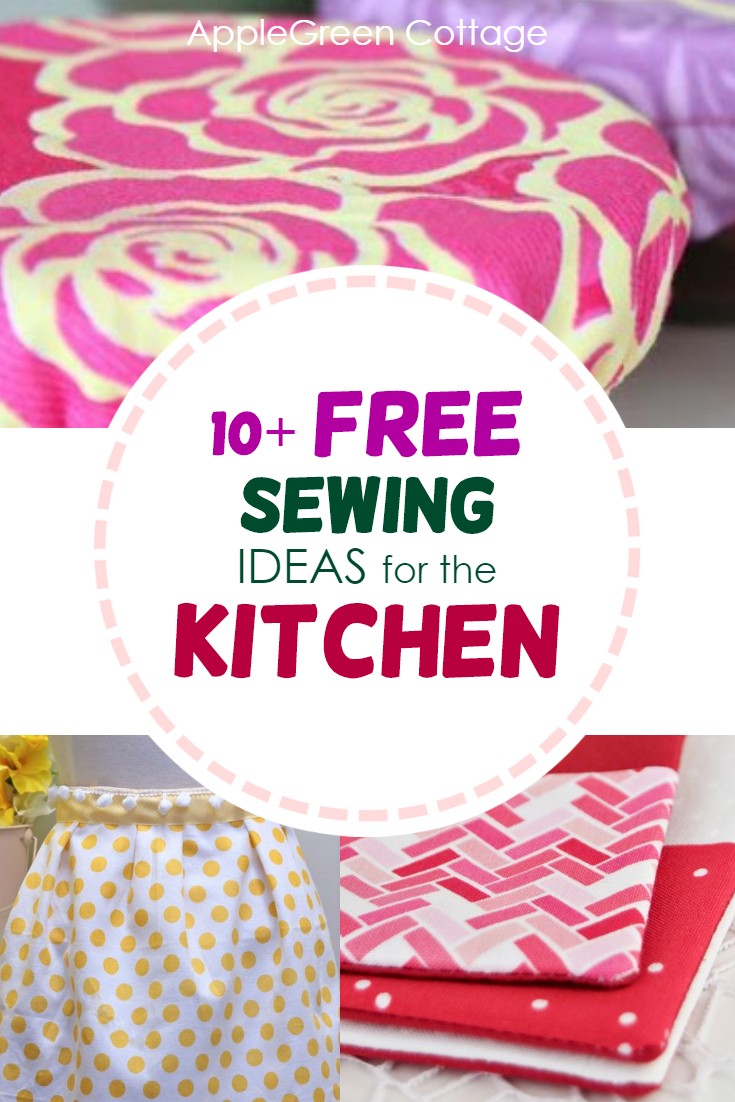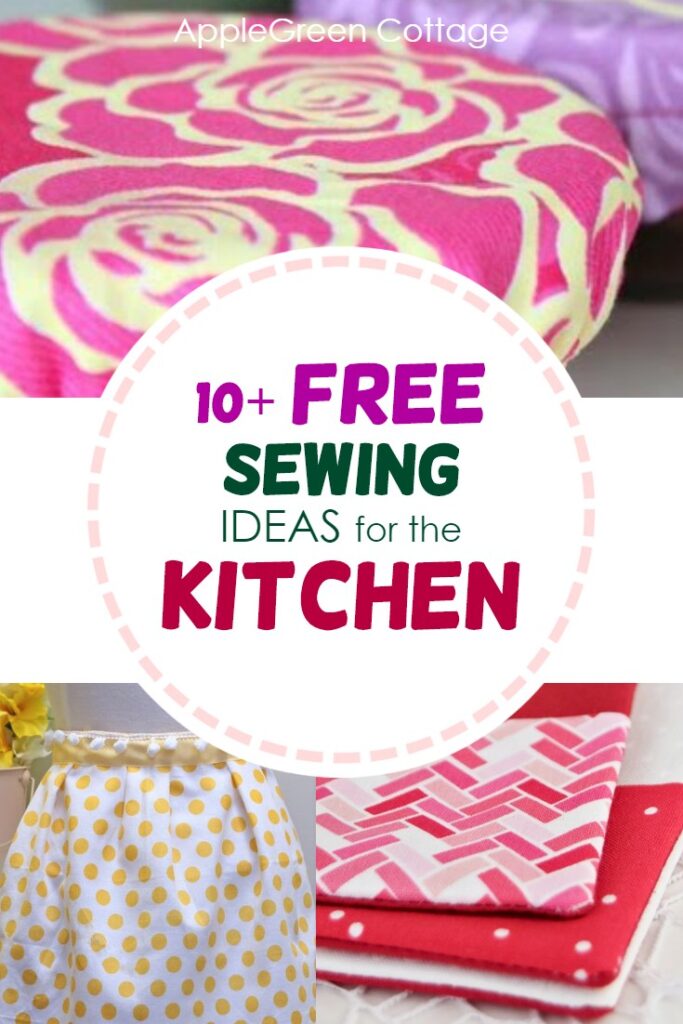 Want More Patterns+Tutorials?
Take a look at one of my popular patterns to organize your kitchen in style using these adorable DIY mini bins:
Details make your home what it is. Make people wonder how you manage to make an ordinary spot on a kitchen counter so beautiful! Get your own pattern here.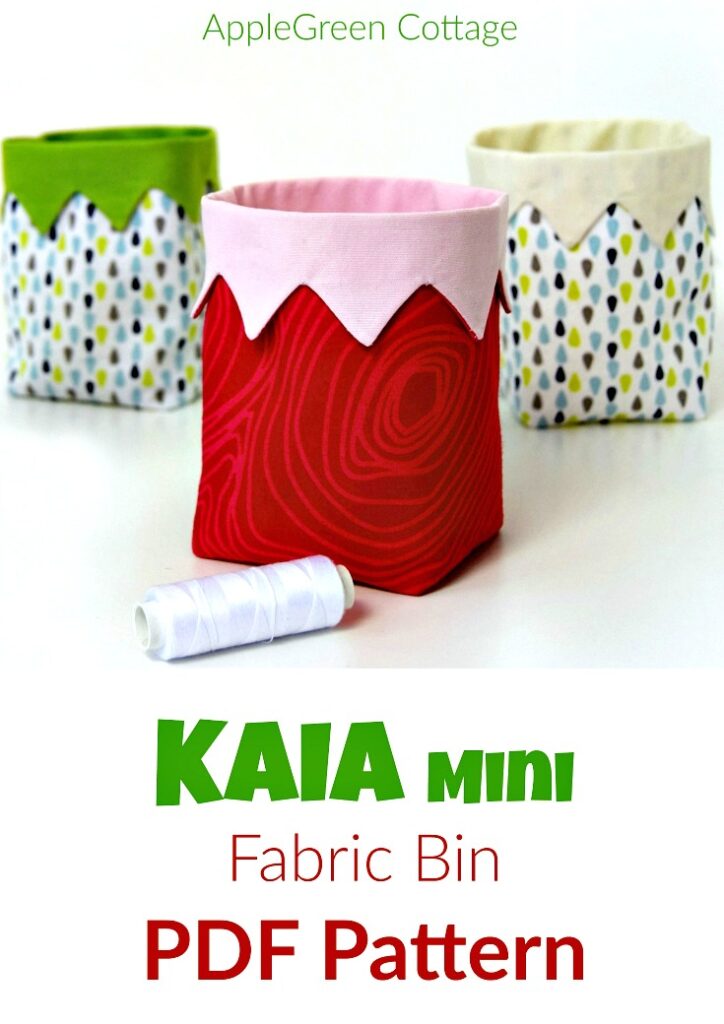 Want something larger, or simply more variety? Add one more beautiful item to your mix: this 3-size Round Storage Basket Pattern. So sweet, and you can make one for every room in your home!