Make cool diy coasters using this easy tutorial. Plus a smart workaround to get this patchwork look - no piecing and no quilting involved!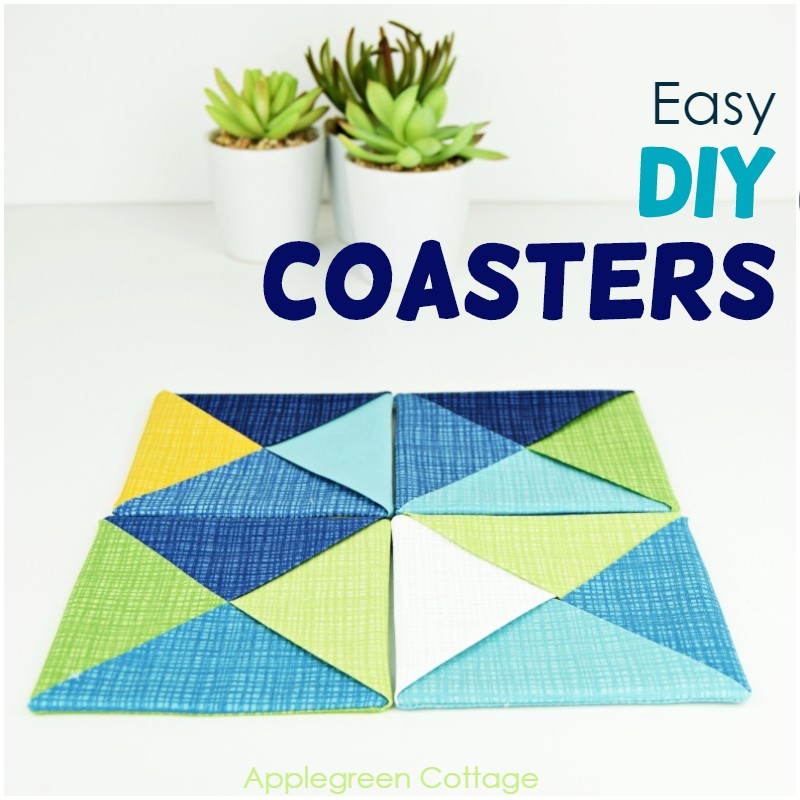 Have you been hit by the spring-cleaning bug yet?
Instead of spring cleaning, I decided for some spring decorating. Don't know if it's wise, but it is so much more fun!
I thought I could add a bit variety to these red and white square coasters from last year, to brighten up the kitchen area. After all, you can never have enough pretty coasters, right?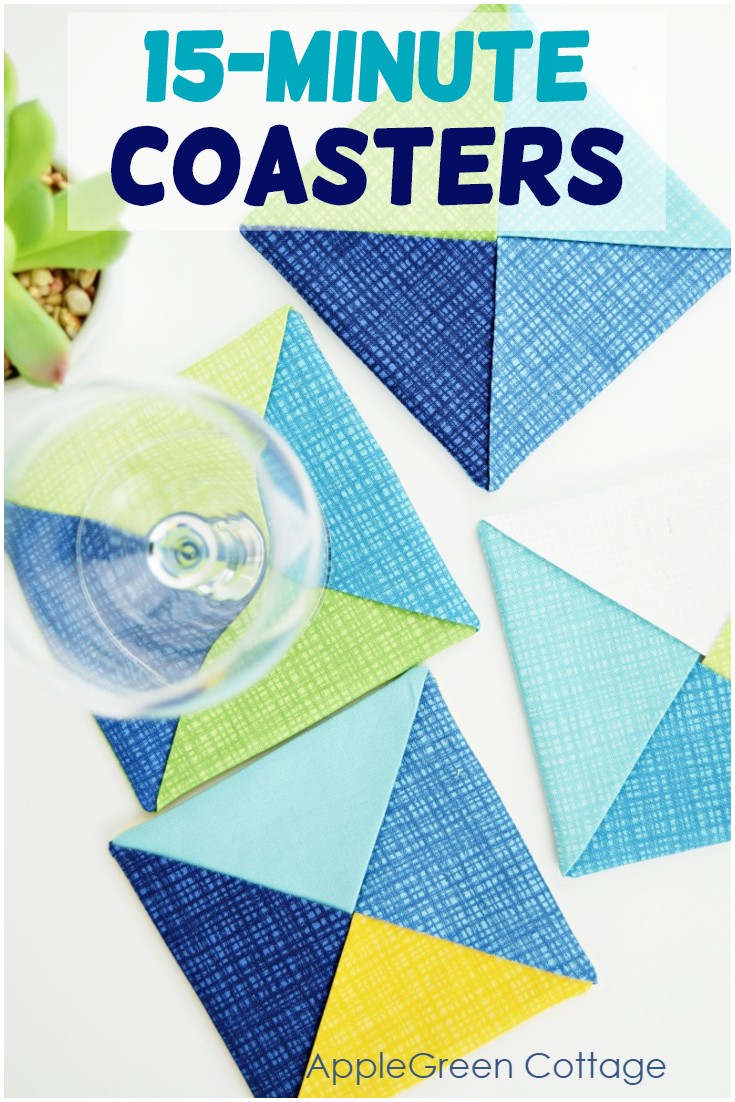 Diy Coasters - And A Little Hack
And even if I used the same technique to sew them as with a few before, these all look so much different.
The finished coasters look like quarter-square triangle blocks. Only, there is no quilting. And no piecing triangles together. Easy!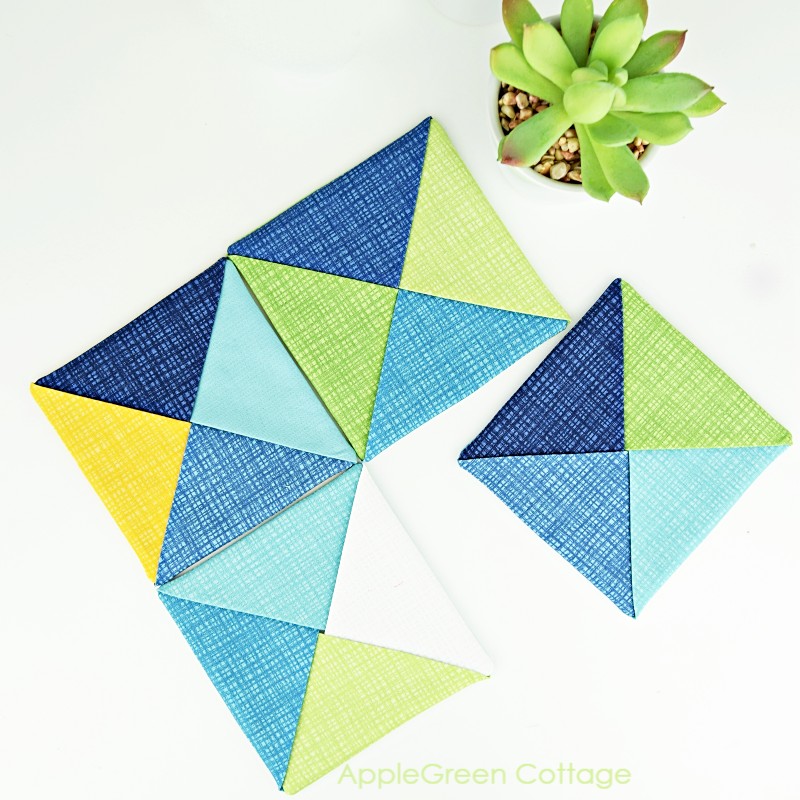 A coaster like this one should take you no more than 15 minutes to make - including the cutting of fabric. Even Less if you make them in batches! And make sure to save some matching fabric to sew bowl cozies (super easy too!)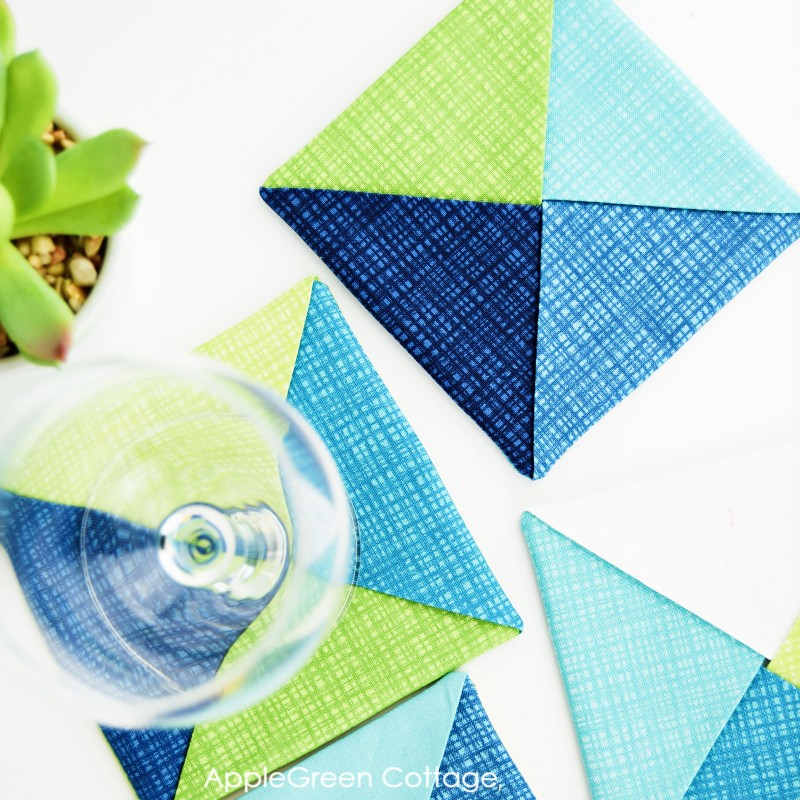 So, are you in?
Diy Coasters tutorial
These diy coasters are such a fun thing to make for a present!
Supplies to make diy coasters
This is what you need to sew a single coaster:
5 pieces of 5" squares from quilting cotton, in matching prints and colors
1 piece of 4 ½ " fusible fleece
You can use scraps from your stash or use the project as an excuse to go fabric shopping. But first, decide on your color scheme - I chose to make them in the prettiest blue and green colors, using the new Texture basics from Riley Blake Designs.
Here, I took a photo for you - but in real life, these are even prettier!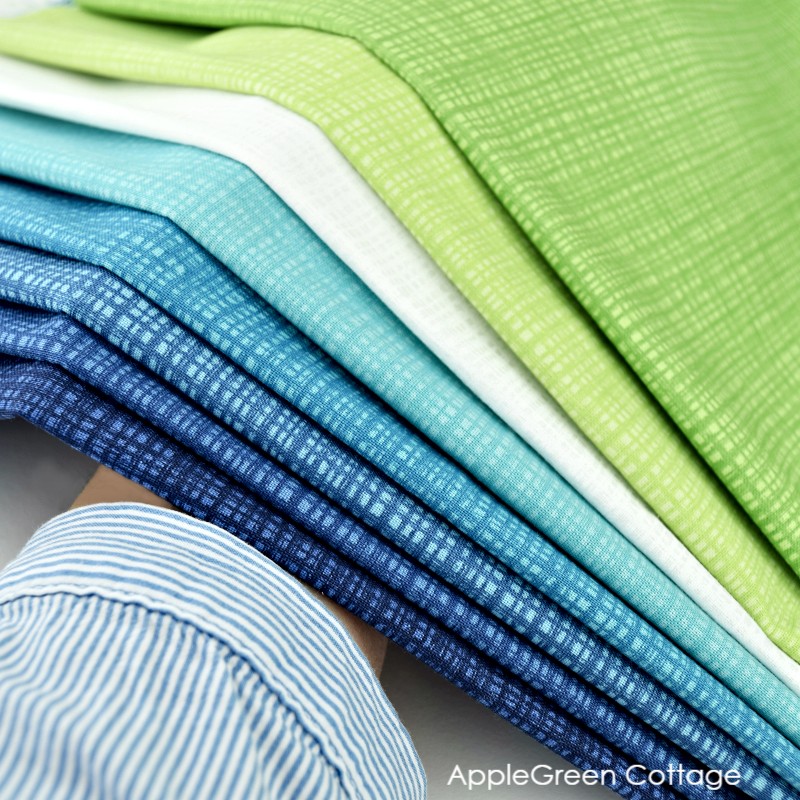 Steps To Make Your Coasters
Step 1 - Cut the squares
Cut the five fabric squares, and one slightly smaller piece from fusible fleece. If you use batting, keep it the same size as the fabric pieces.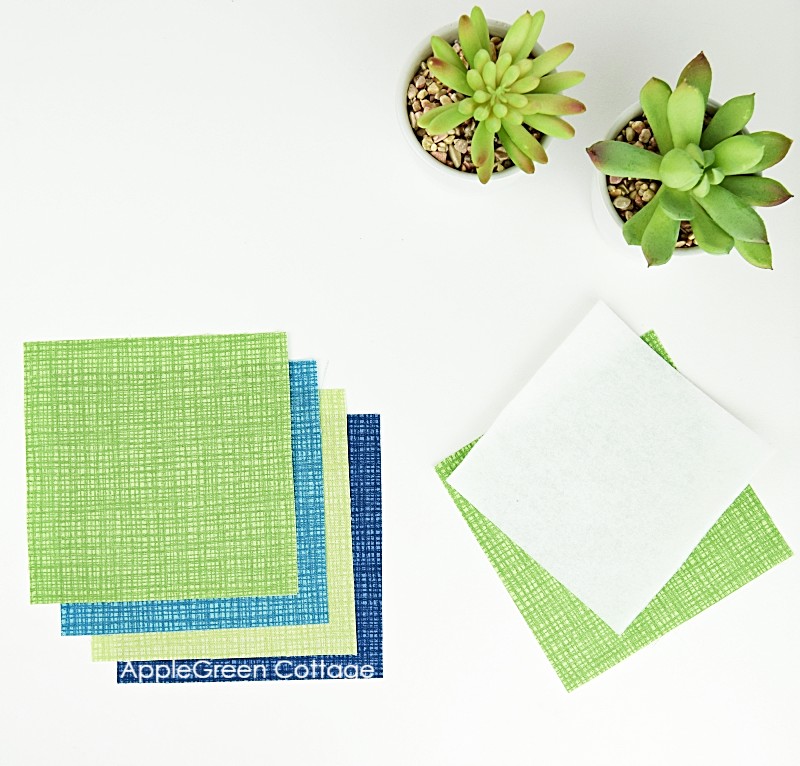 Step 2 - Add Fusible Fleece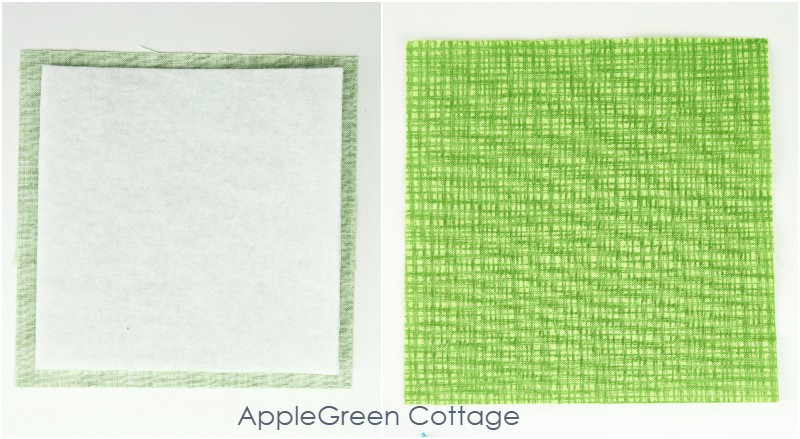 Fuse a piece of fusible fleece onto one of the pieces. It will become the back of the coaster.
Step 3 - Folding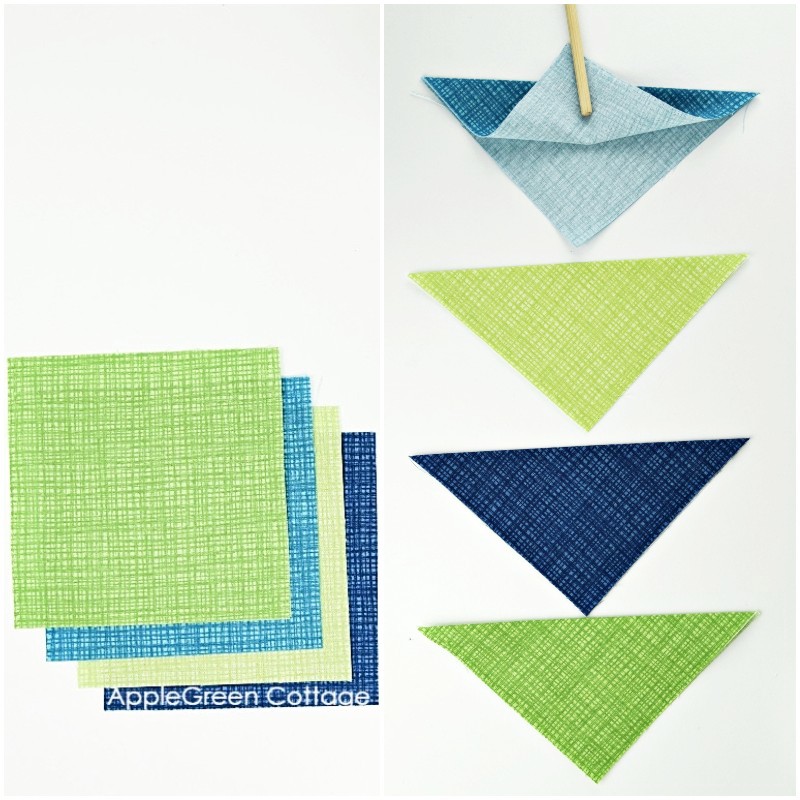 Fold all remaining four pieces diagonally with wrong sides together, so you get triangles. Press well.
Step 4 - Stack The triangles on the base square
With your bottom square right side up, layer the triangles onto the square covering it. See the image below.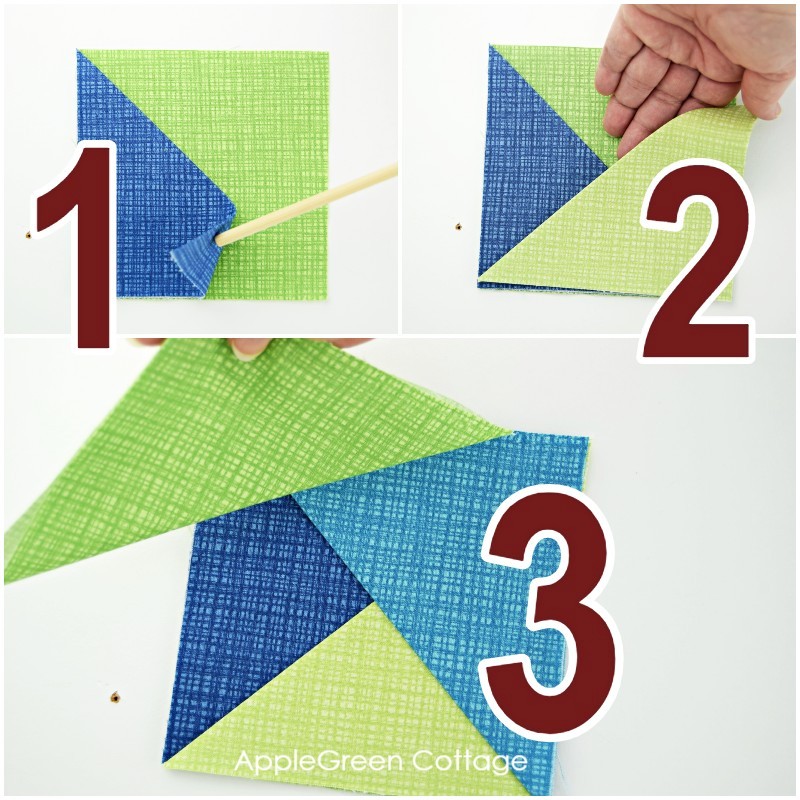 Bonus Tip: Go Counter-Clockwise!
It does not really matter in which direction you go when stacking them - clockwise or counterclockwise. But if you go counter-clockwise, it will be later EASIER TO SEW.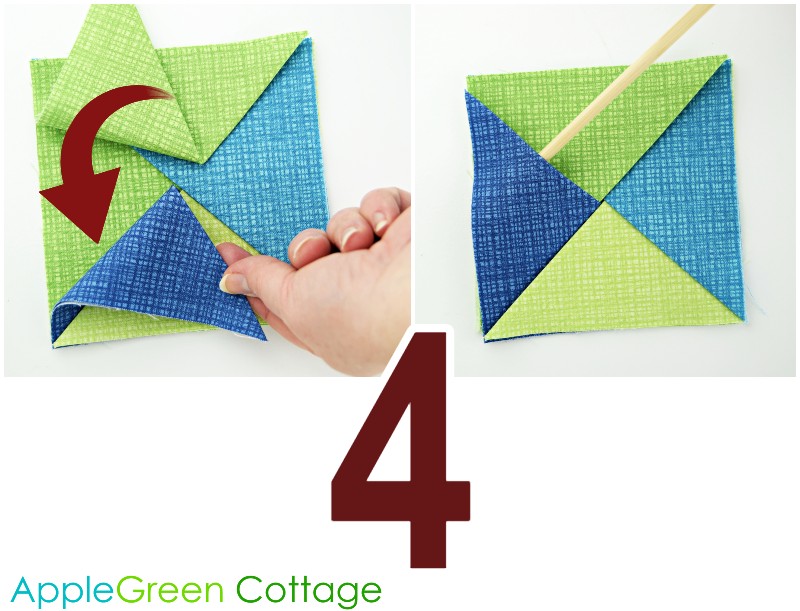 When placing down the fourth rectangle (see #4 on the image above), lift the first piece (here dark blue) and tuck the last one under the first piece – they will overlap, just like the rest of the folded pieces.
Step 5 - STitch Around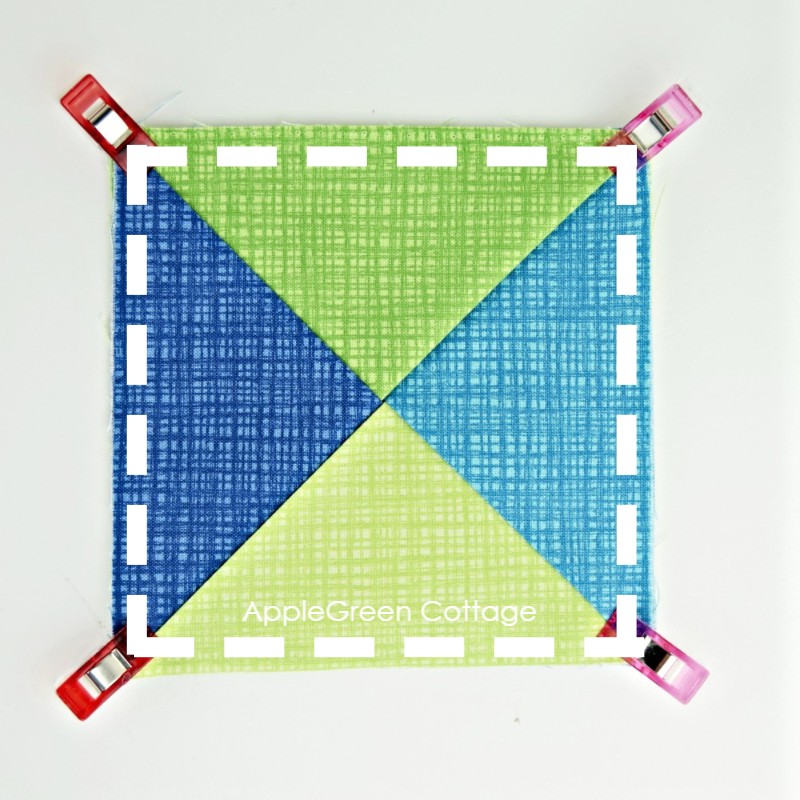 Clip or pin all the pieces in place, then sew along all four edges using a ¼″ (7 mm) seam allowance. NO need to leave a gap for turning!
step 6 - Trim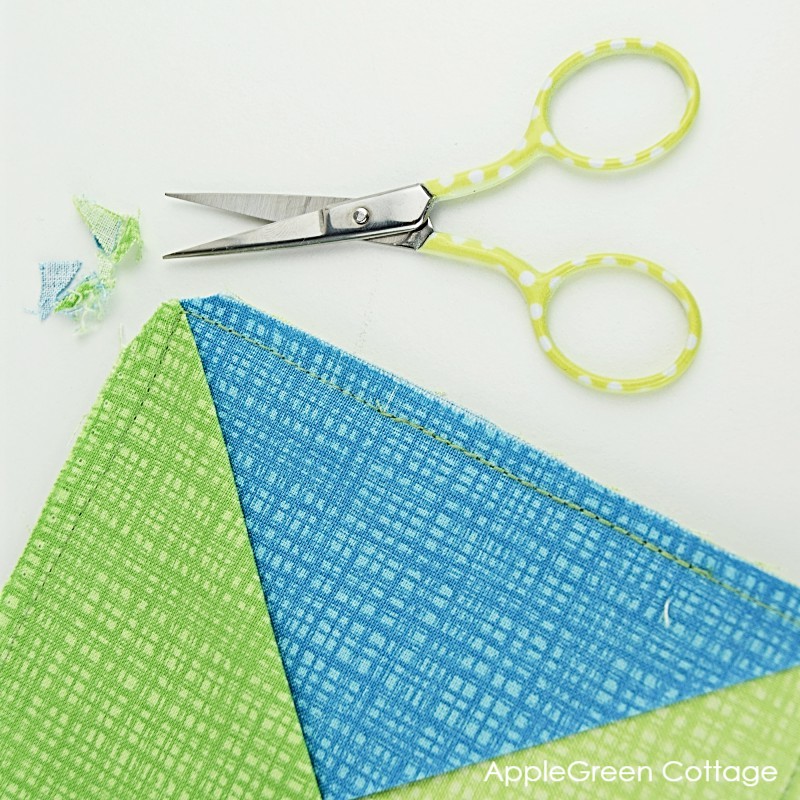 Trim the corners for easier turning, taking care not to clip into the seam.
Step 7 - Turn Right-Side out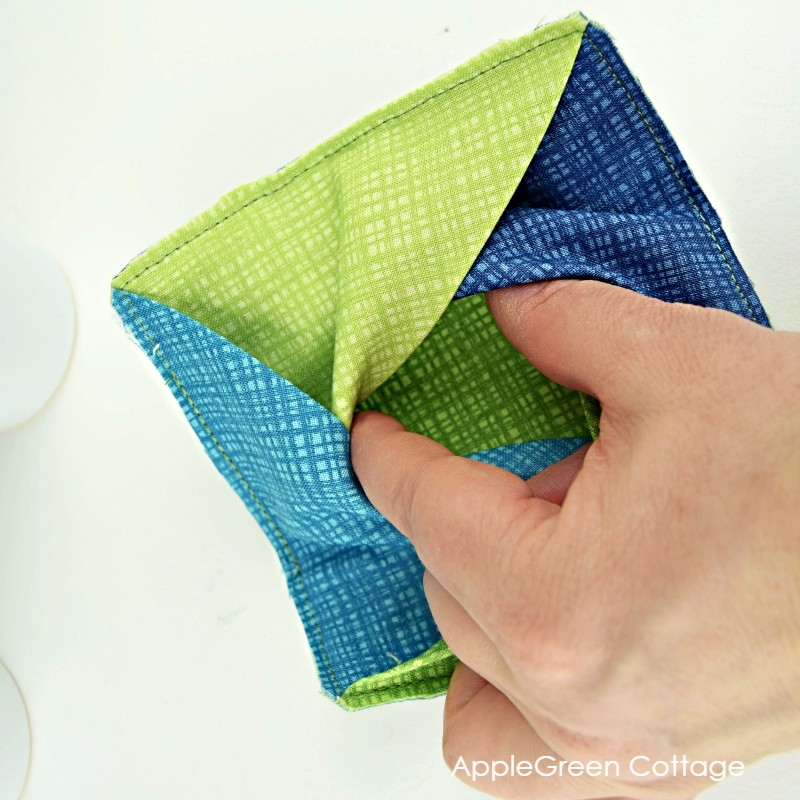 Turn the coaster right side out, reaching into the center between the rectangles. Press and done!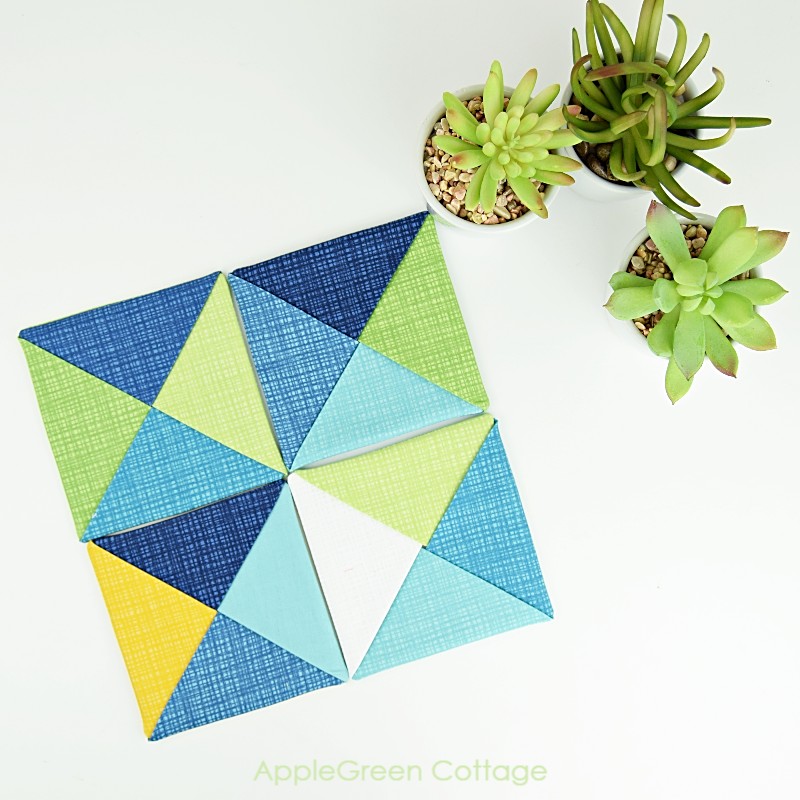 Now cut, sew, and repeat a few times. You'll end up with a beautiful set of diy coasters to keep or gift to someone special in your life.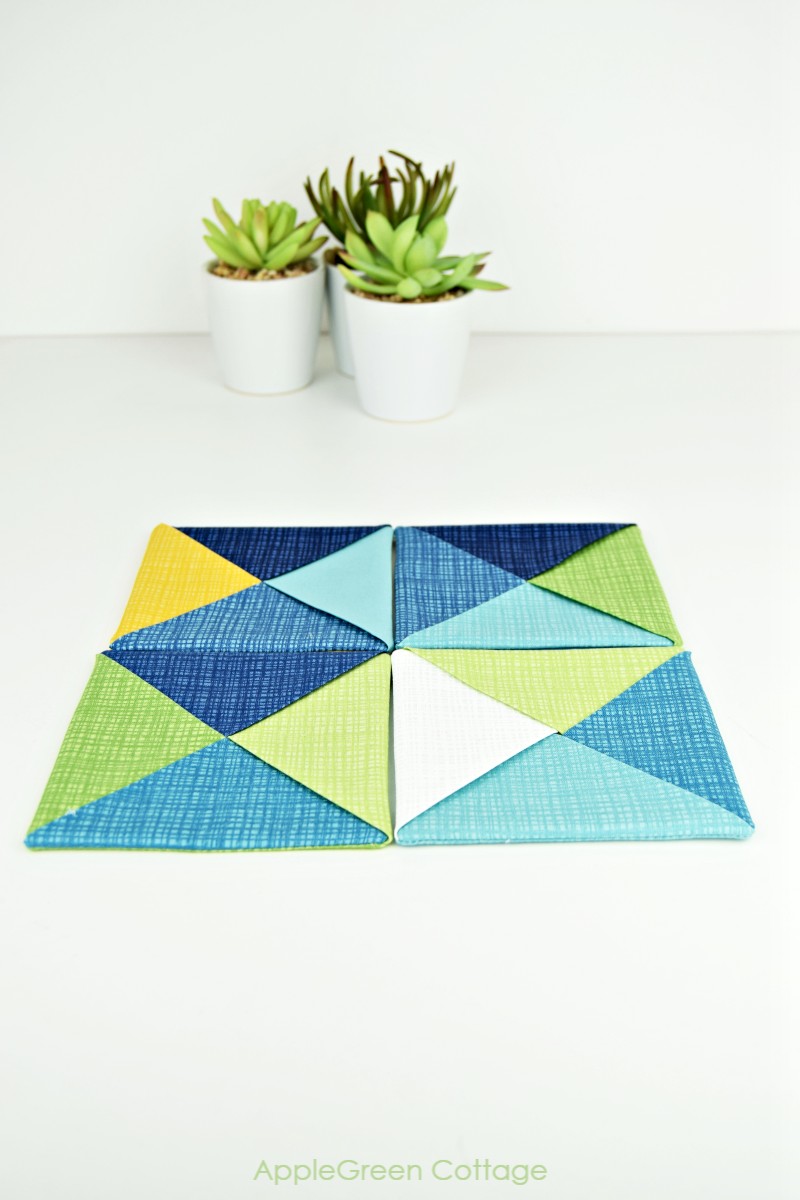 Love color mixing and matching? Check out these colorful projects:
Also, feel free to save this easy crafty project for later if you don't have time to do it now - here: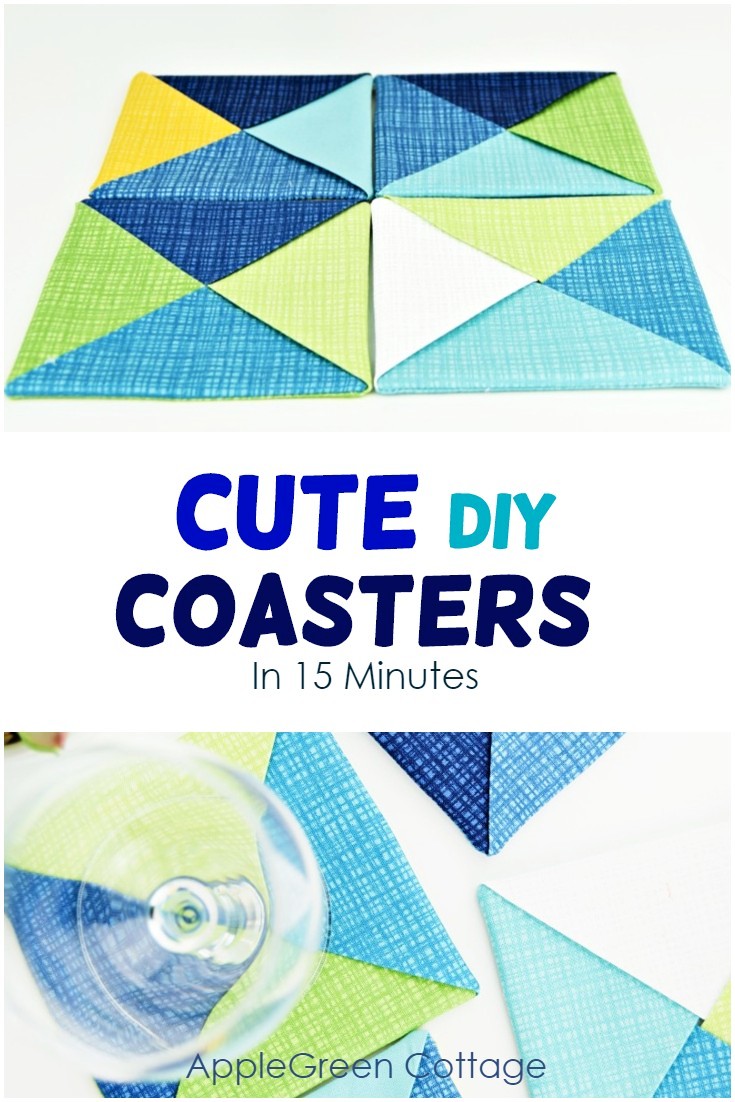 Want MORE FREE TUTORIALS And Patterns?
Get email updates and never miss out on new patterns, printables, and tutorials:
Or …check out this popular PDF pattern – the Kalina Mini Wallet in our shop. So practical!