This zipper pouch tutorial will make a wonderful beginner sewing project, especially if you are new to sewing zippers. This free sewing project comes with a pdf zipper pouch pattern. And just think of all the color combinations you can choose! Woo-hoo! Scroll down to get your free zipper pouch pattern.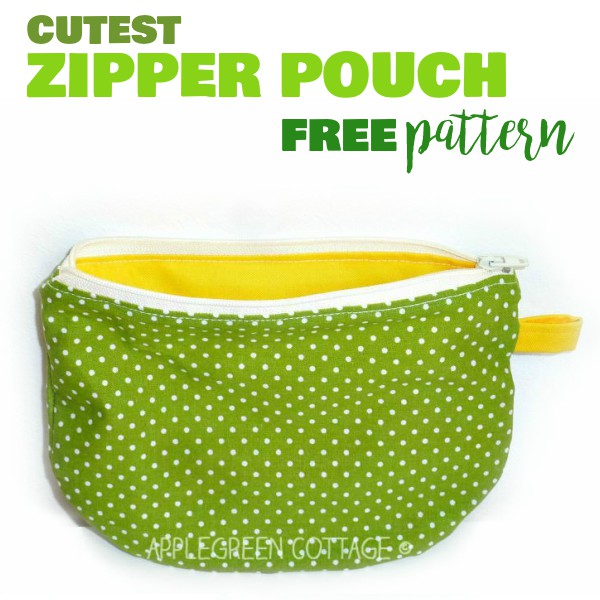 This post may contain affiliate links. Thank you for your support. If you like sewing zipper pouches, check out these too:
ZIPPER POUCH TUTORIAL
You can't have enough zippered pouches. They are my favorite items to sew, and they make perfect holiday gifts. Follow this easy, step-by-step zipper pouch tutorial and sew one of these beauties yourself!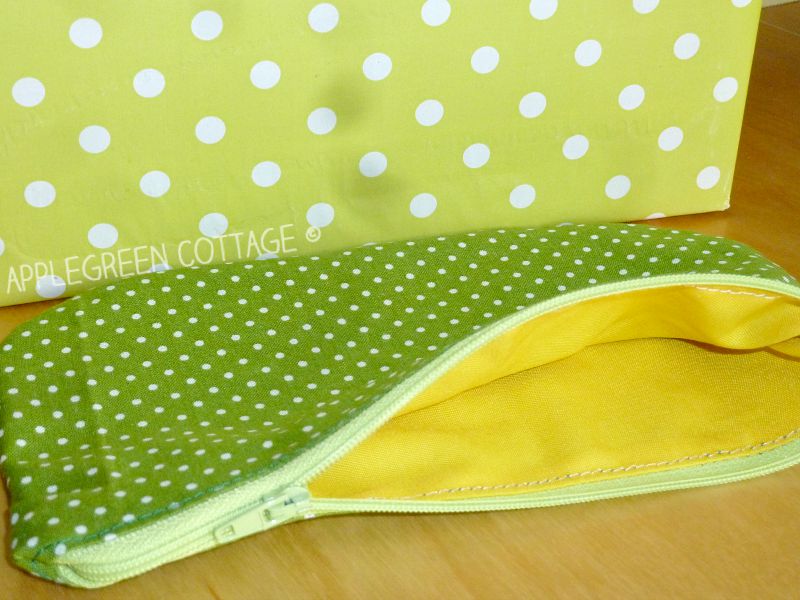 What I love about zippered pouches is that they are so versatile. They are great for storing anything, from crafting bits and pieces to keys and documents. They can hold trinkets. As pencil pouches, they can house pencils or crayons for kids. They can easily turn into cosmetic bags to hold makeup. You can even store sewing accessories in them. Buttons! Ribbons! Or even stuff them with treats! (Can you imagine a generous 'emergency' supply of Hershey's miniature chocolate bars? Yummy 😉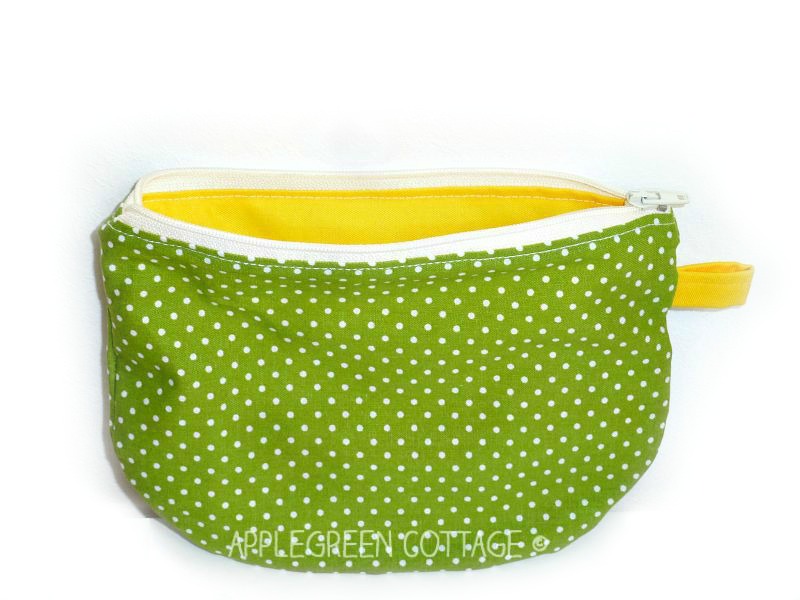 The little lined bag I sew last time is easy to make, so I thought you'd like to try one too: here's your chance to tailor one totally to your likes - grab your favorite fabrics and make one! You can choose the size, the color, anything! (But just in case you don't want to second-guess your dimension choices, I'm also giving you a free template to use. Read on.)
Supplies to sew a zipper pouch Tutorial
Before you start following the zipper pouch tutorial, gather these supplies:
a zipper (no shorter than the length of the fabric pieces
4 pieces of cute fabric (2 for lining and 2 for outer)
optional: a small (1" wide, 2" long) piece of fabrics folded into a pull to add to the side of the pouch
thread
pins
sewing machine
the free zipper pouch pattern (available in the subscriber-resource library for all newsletter subscribers - join the free newsletter here!)
PDF Zipper Pouch Pattern
The free pdf template is available to all newsletter subscribers, as a thank-you for following along. Sign up for my newsletter and get the template once you confirm your subscription!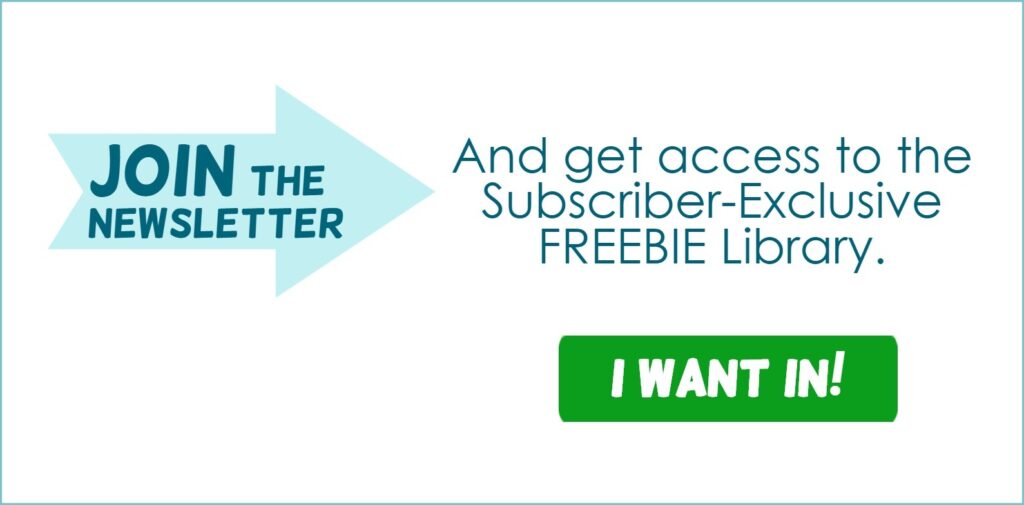 If you're already a subscriber, you can access the template with the password in each newsletter, in the resource library: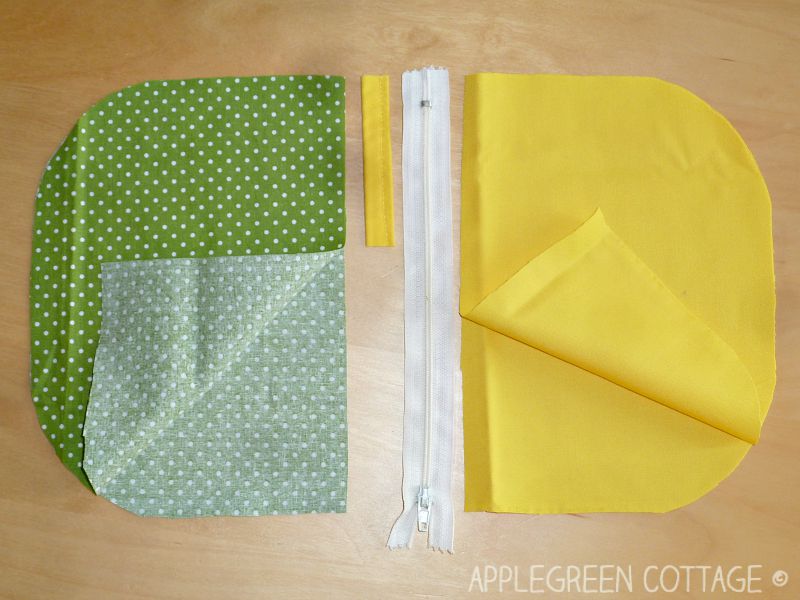 I drew the template after sewing several pouches like the one in the photo, in one go. I used what I believe to be the most versatile size. Initially, it was a simple non-printable image.
But then in time this tutorial got popular, and many of you have asked me for a real, PDF sewing pattern. Well, it was not fair to keep you waiting any longer, so here it is. It should help you make these cuties even faster.
How To Extend The Length of this Zipper Pouch Pattern
Need a larger pouch for extra-long pencils? No problem: just measure the longest colored pencils against the template and you'll see if you need to add an inch to the template. Feel free to adjust the pattern as you see fit. Just make sure the zipper is approximately the same length as the fabric pieces.
This is a lined pouch, so another splash of color will be waiting for you inside the pouch. You can opt for a complementary or contrasting color. Solids or patterned fabrics. Your call!
And if you are looking for some adorable new fabric, you can check out these cute fabrics by peek-a-boo. (They've also got gorgeous animal prints!)
Sewing steps:
1) Use the free template to cut out 4 pieces of fabric: 2 for the outside, 2 for lining. Lay down the lining piece (face-up), then the zipper (face-up) and finally the outer fabric piece (face-down!) as seen in the photo below: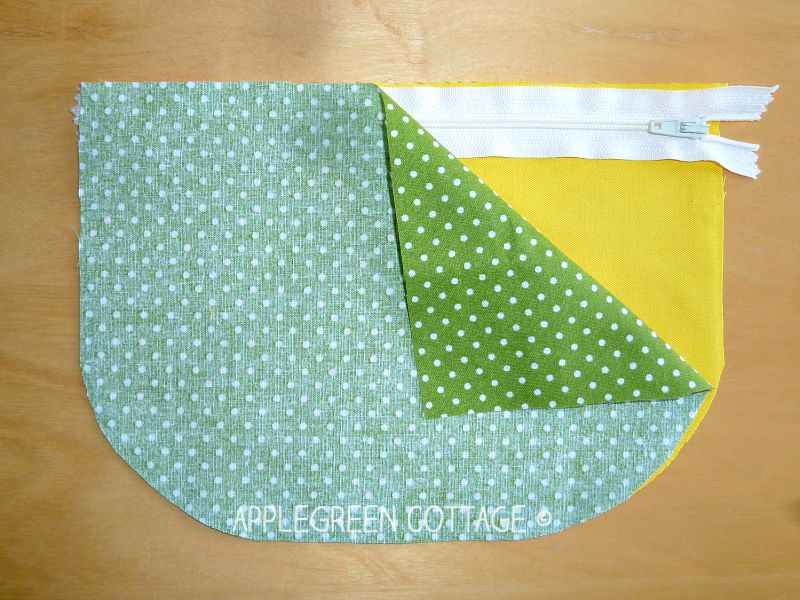 2) Sew through all three layers. (Use the zipper foot if you like, I didn't.)
BONUS HINT, if you are using regular foot: when sewing, you'll get to the zipper pull sooner or later. When you do, stop sewing and lift up the foot, keeping the needle down. Slide the zipper pull to an already sewn area. Return foot down into the sewing position and finish the seam.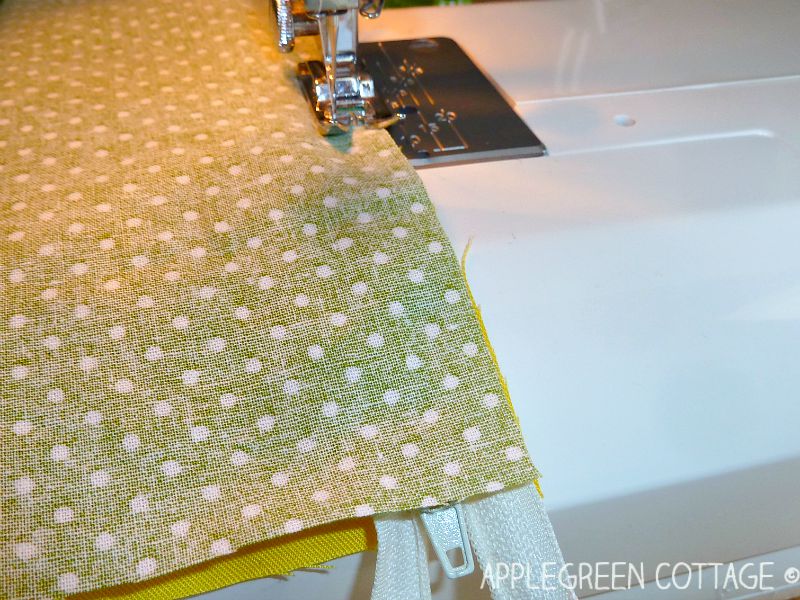 3) Press the fabric away from the zipper. Topstitch the fabric along the zipper to prevent getting it caught by zipper teeth. Some say this is optional, but I ALWAYS do that. It makes the pouch soo much prettier! I even didn't switch to my zipper foot, to show you can toptitch using your regular zipper foot, too. Easy-peasy!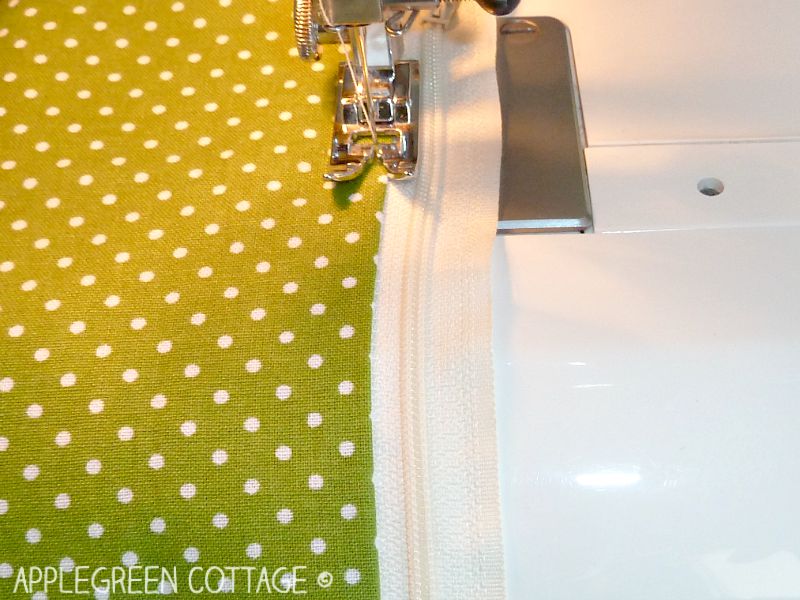 4) This is how the topstitched part looks like: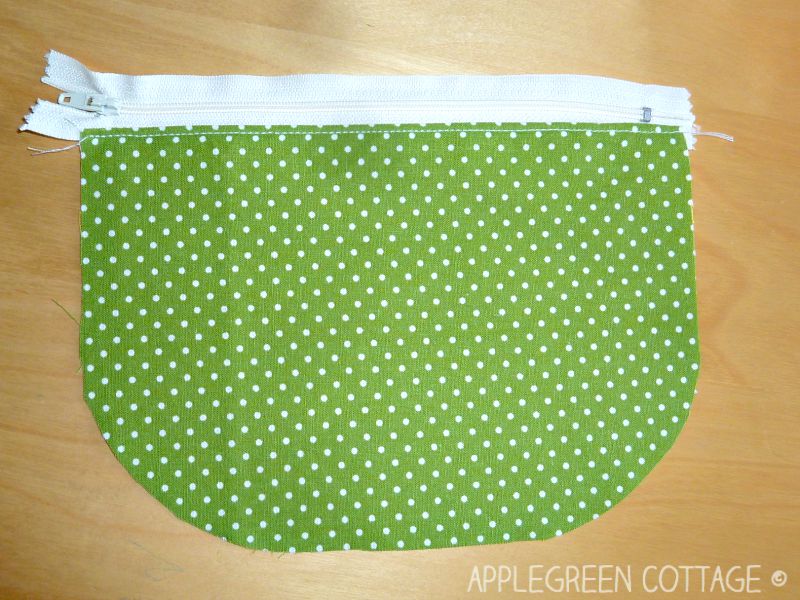 5) Repeat on the other side of the zipper: sandwich the zipper between the 2nd outer piece and the 2nd lining piece.
Carefully: the top zipper should face the right side of the outer fabric. Double-check to see if also the two outer pieces are facing right sides together. Are they? Good, go on!
Now sew the stack together, just like you did the first time (sewing through all 3 layers).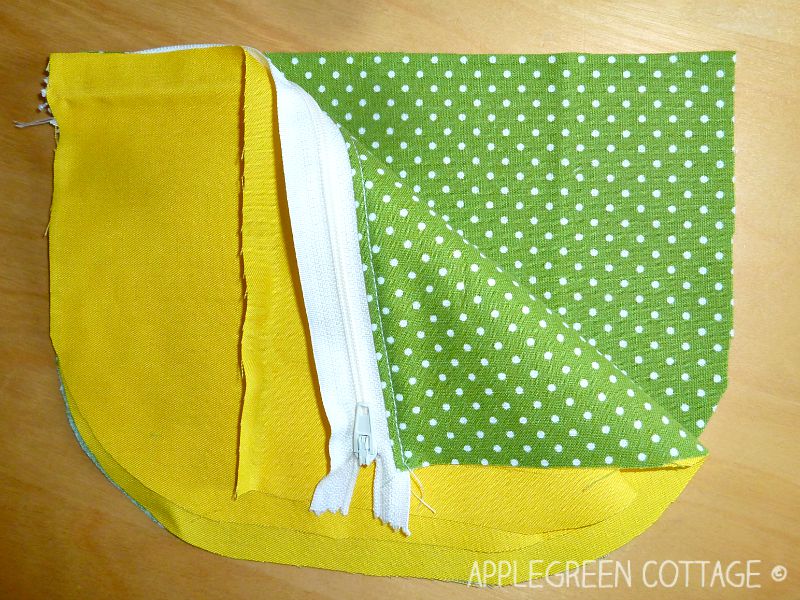 6) Topstitch along the zipper, just like you did the first time.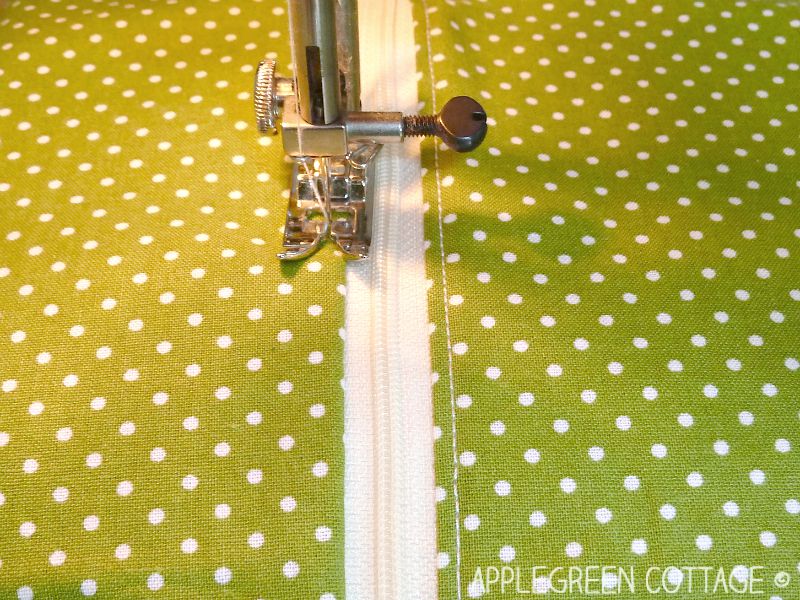 7) This is how it looks like now: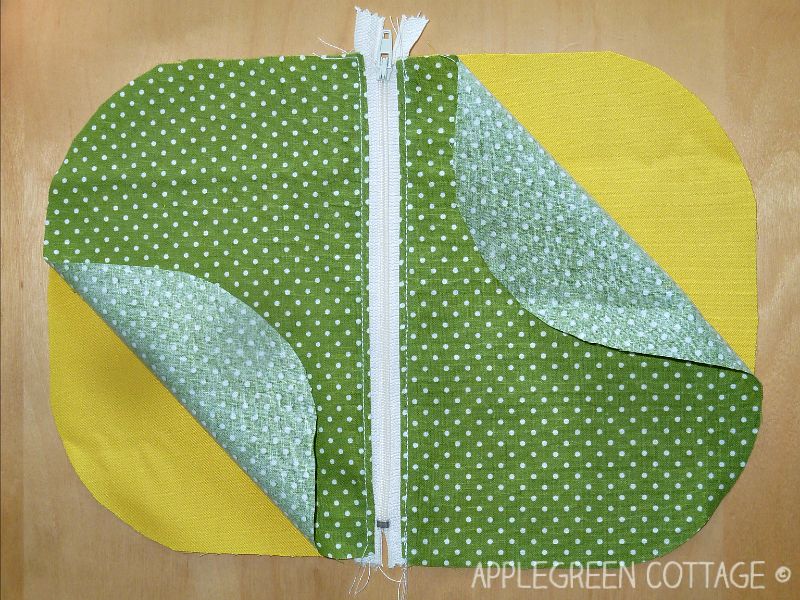 8) Now unzip the zipper at least half of the way and pull the outer fabric pieces together, right sides facing. Pull the lining pieces together, right sides facing, too. Pin in place. (And see the next photo for a tiny but significant detail!)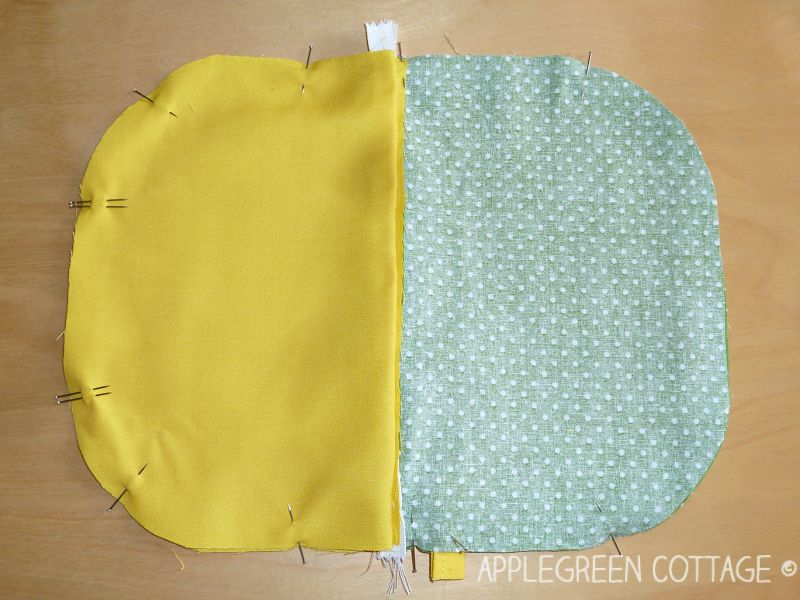 9) BONUS HINT #2: zipper teeth must face AWAY from the outer fabrics!
This tiny detail will make your zipper pouch look professional! When pinning, carefully pin the zipper so that zipper teeth will face AWAY from the outer fabric (i.e. they wil be tucked into the lining pieces) - see the photo. When pinning this area and taking this photo, I closed the zipper for a moment as it was easier to match the fabrics exactly. If you do the same, make sure you UNZIP it again before proceeding.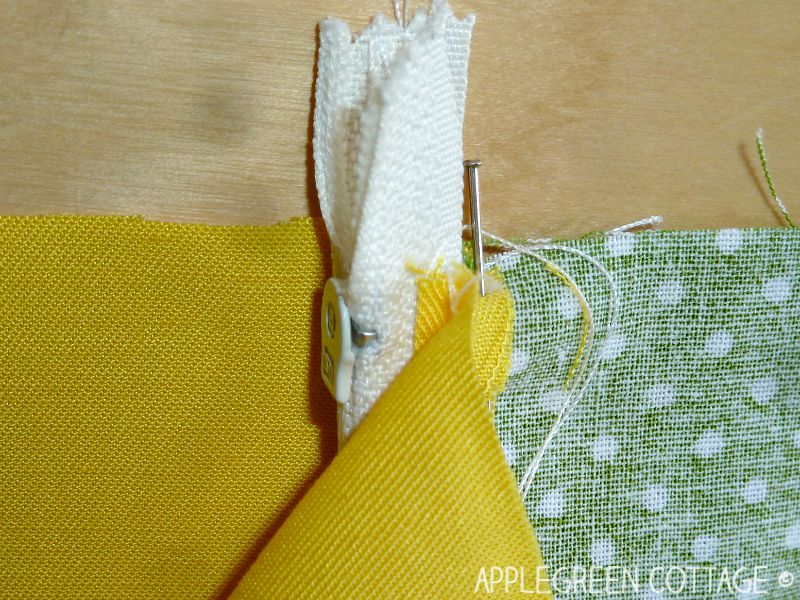 10) Insert a pull if you like. Note: The loop should be facing inwards!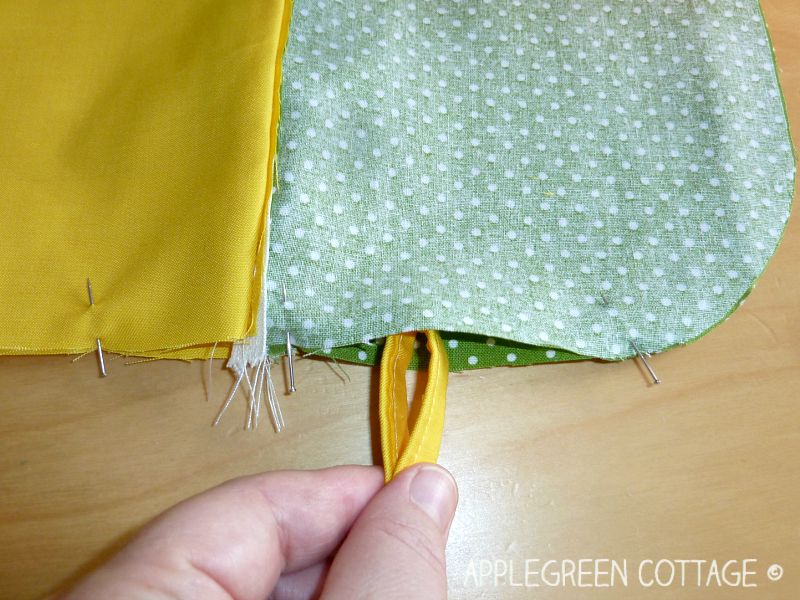 BONUS HINT #3: I make these pulls in bulk from scrap fabrics, whenever I feel like. They are handy for many projects, and having them on hand will make the sewing process faster. They can be used on towels (adding them for easy hanging, you can even make color-coded towel loops!), loops on home made baby toys (like in this free PDF baby ball pattern), you name it.
And if you do make a pull, why not adding an easy-to-make wristlet strap? Go to the wristlet strap tutorial HERE (click). Beginner friendly, easy and quick (with a professional look!)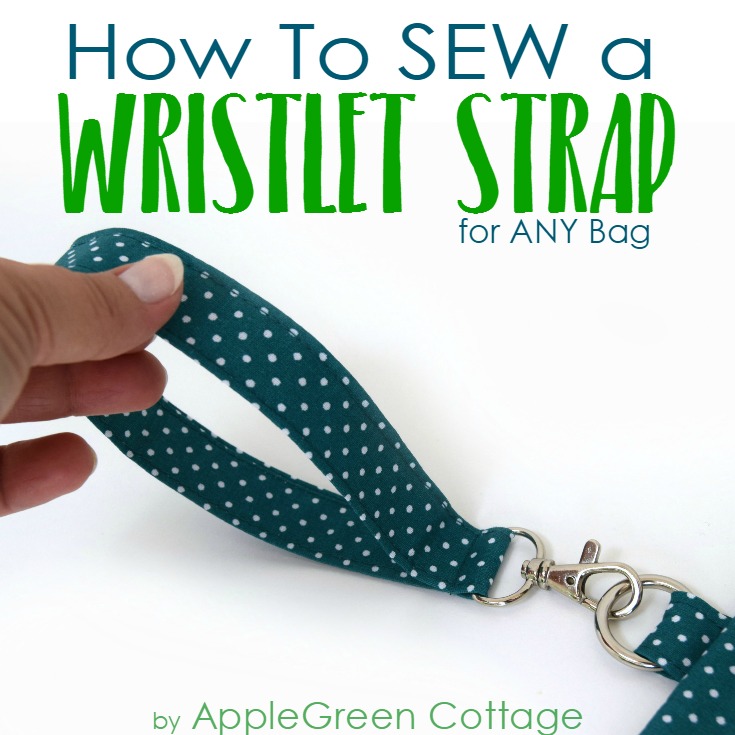 Now, with or without an additional tab, let's go on with the tutorial:
11) Stitch around, starting at the lining bottom. Go around and stop at the lining bottom again, leaving a few inches open for turning. (see the double pin markings on photos above!) Trim the corners to avoid bulky finish - take care not to snip into any stitches: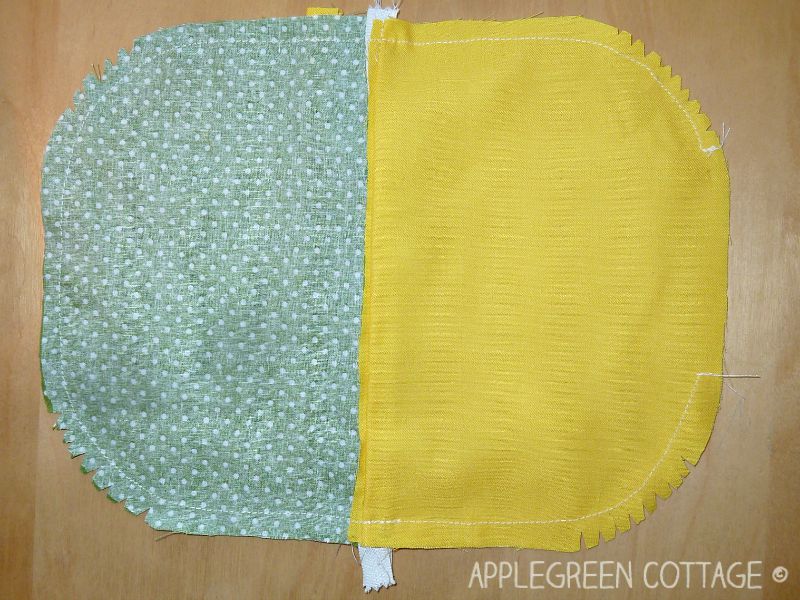 12) Now, turn the pouch right sides out: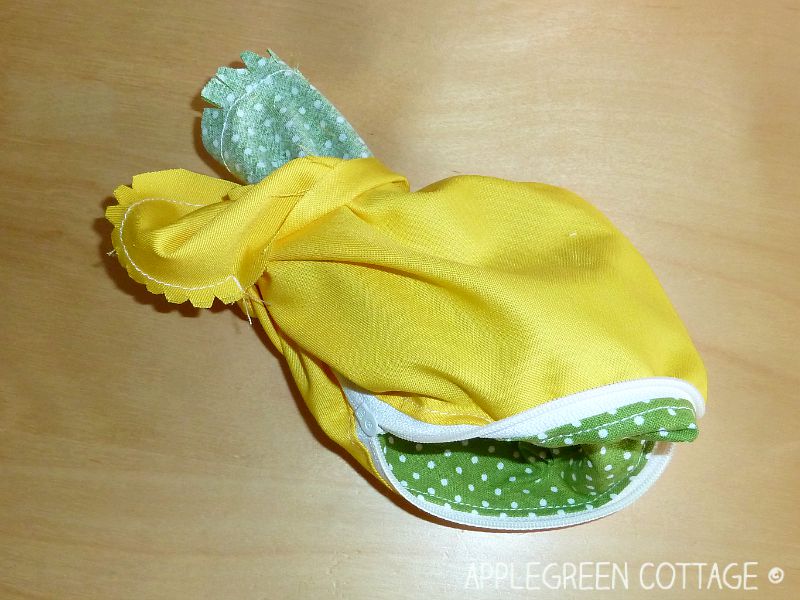 13) This is the time to iron any creases or wrinkles if you like.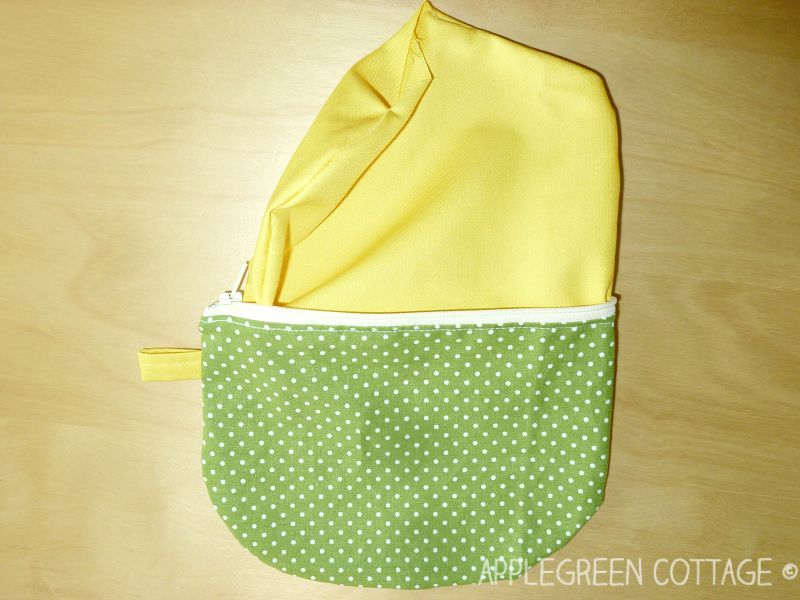 14) Last thing to be done: hand-stitch or machine-stitch the opening closed.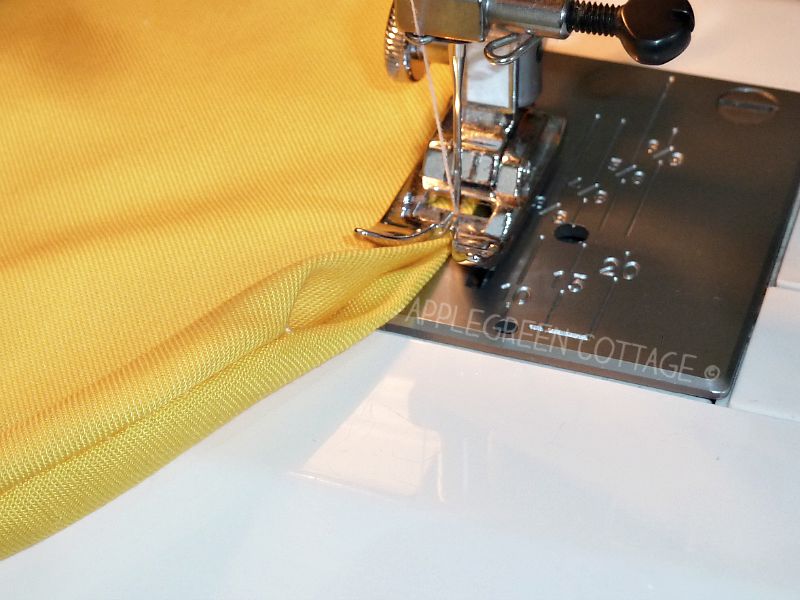 15) Voilà! Here it is, your brand new zipper pouch!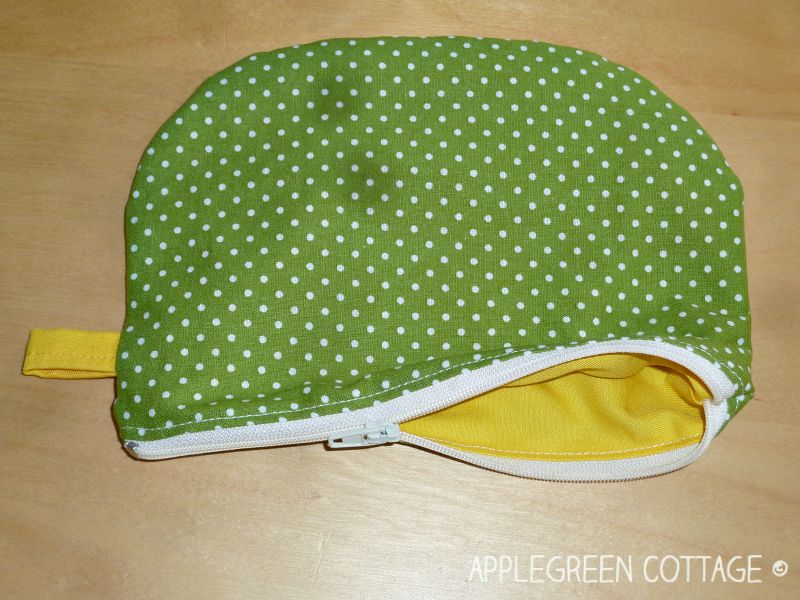 Now when you've finished your first cute zipper pouch, you can sew a few more at any time! They will make a great gift, that's for sure (telling you this as haven't managed to keep a single one for myself yet!) They will be a perfect match to a home made sleep mask (free pattern here), or a large good looking tote bag!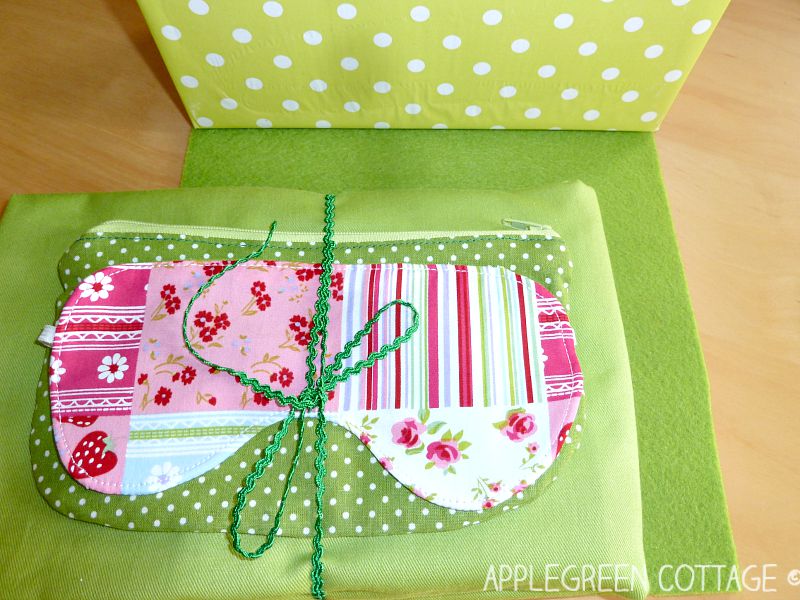 Save for later: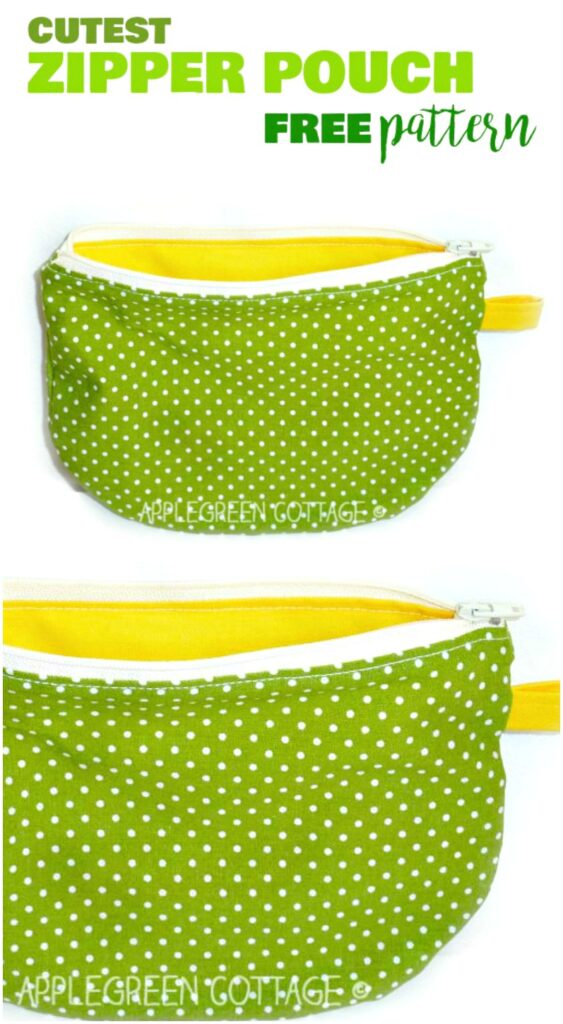 WANT MORE FREE TUTORIALS AND PATTERNS?
Get email updates and never miss out on new patterns, printables and tutorials. If you sign up at THIS link, you'll also get the Fabric Hanging Basket Template for FREE, right now. A cute and easy-sew!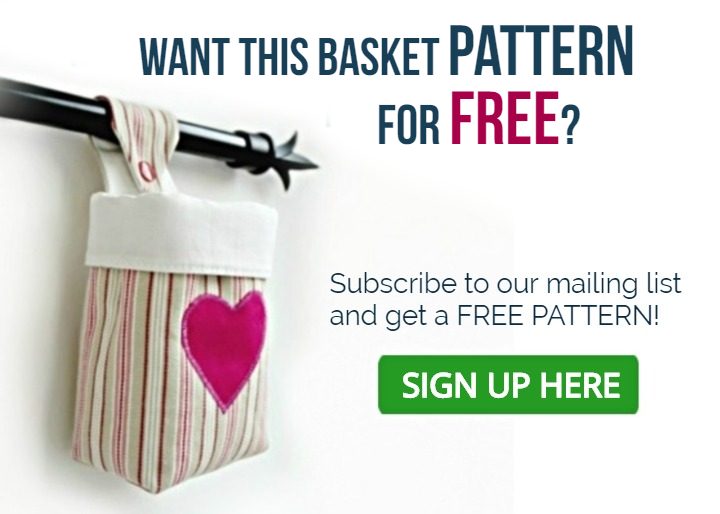 Or …check out my PDF pattern – the Mia Clutch pattern. One of my quickest and easiest pouch patterns, and it has a nice little folding hack you'll love!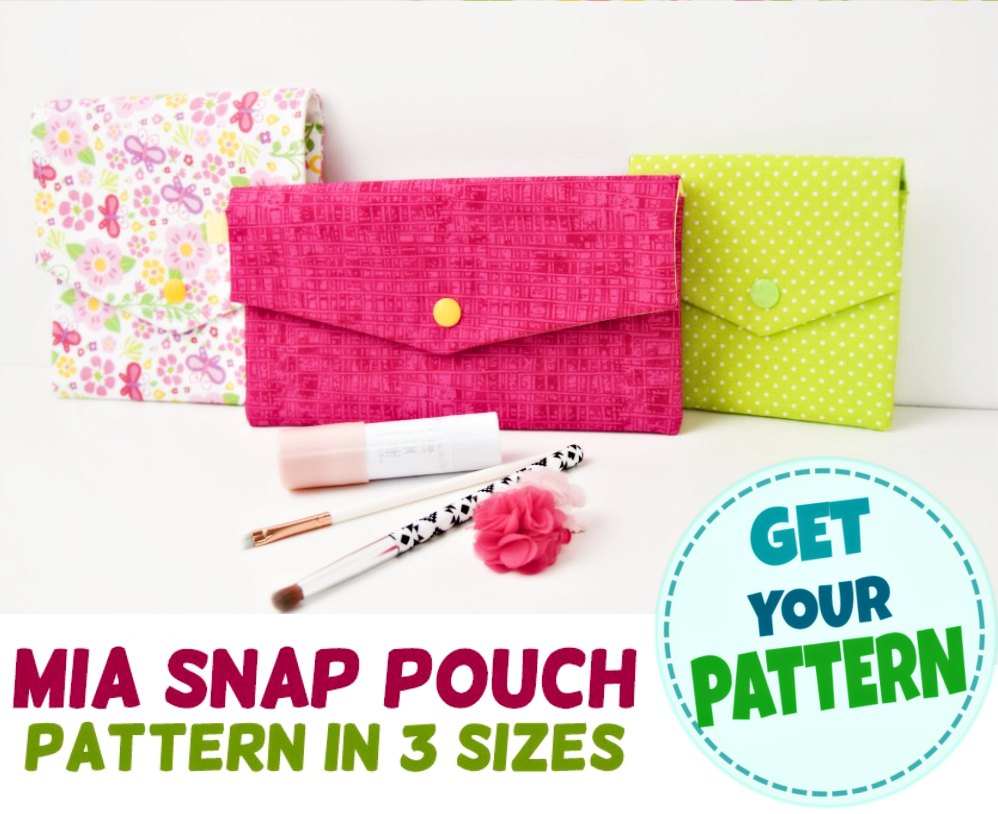 Beginner-friendly, no zippers at all.