See how to make paper stars and turn them into a perfect, glamorous party decoration for any celebration! Think birthday party decor, New Year's Day party, or make them in white, red, and blue for your perfect 4th of July celebration. I've also added a video tutorial to make it even easier!
These diy star decorations are easy and fun to make. All you need is a few pieces of cardstock or even paper, this tutorial for how to make paper stars, and some spare time. With these instructions, you'll have a bunch of homemade paper star decorations for yourself and for friends and family.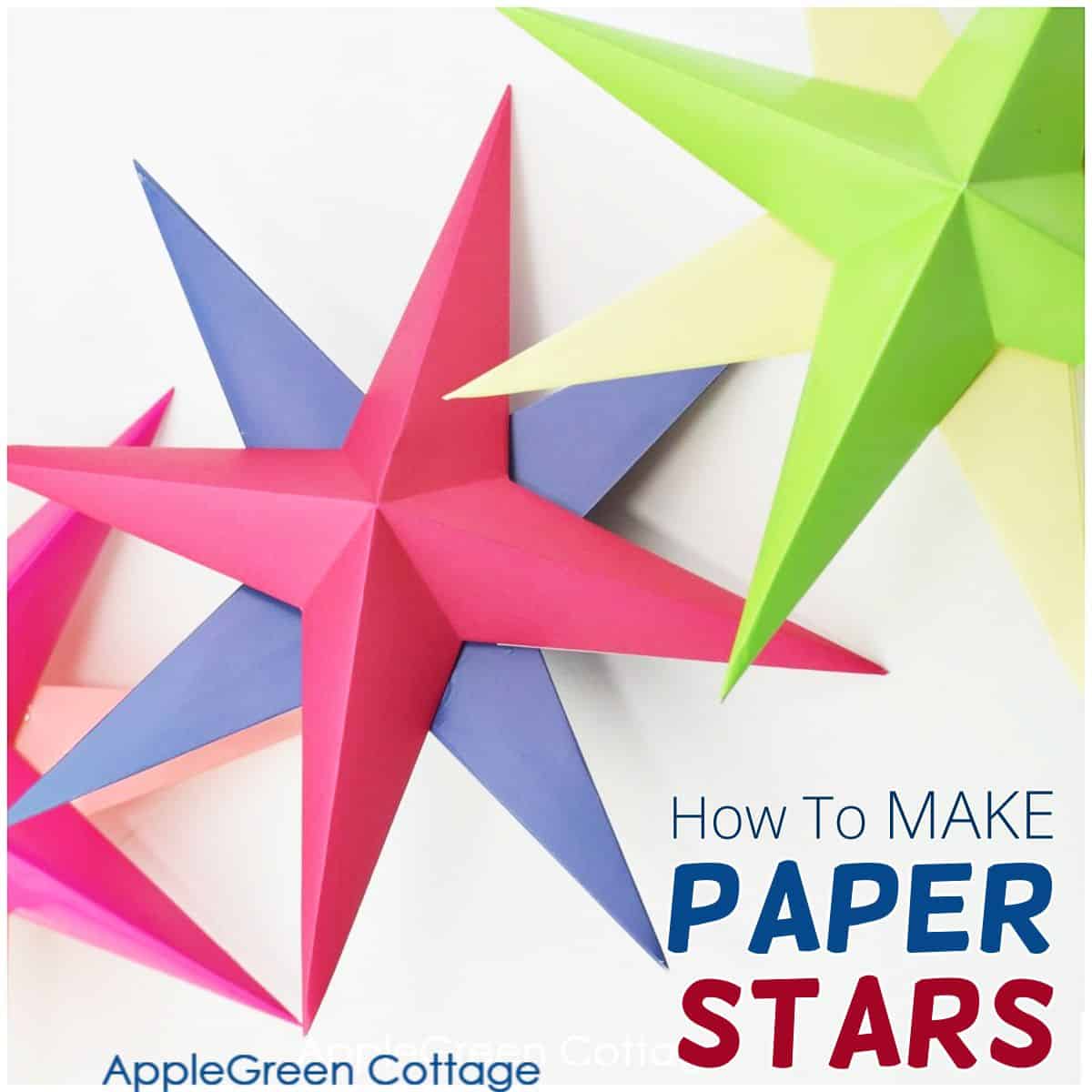 This post may contain affiliate links, thanks for your support. These diy paper stars are great for you if you need a quick and low-cost diy decoration for a party. Are you looking for more party decor? Check out
I've also included a video how-to for this festive yet easy craft project. Basically, you only need paper and glue. This craft is perfect for kids and adults to make with their friends or family.
Also make sure to check out this origami ornament if you like folding with fabric. Fun, too!
Diy Paper Stars video
If you're searching for some easy but glamorous and free decorations for your Christmas or New Year's party, you'll love to use this paper star making video. These easy diy paper stars turned out great in our home, so they are my No 1 on the list to do this year - again!
Aren't they just perfect for decorating a Christmas or New Year's party!
Also, they would make a stunning backdrop with these diy tissue paper pompoms. Happy decorating!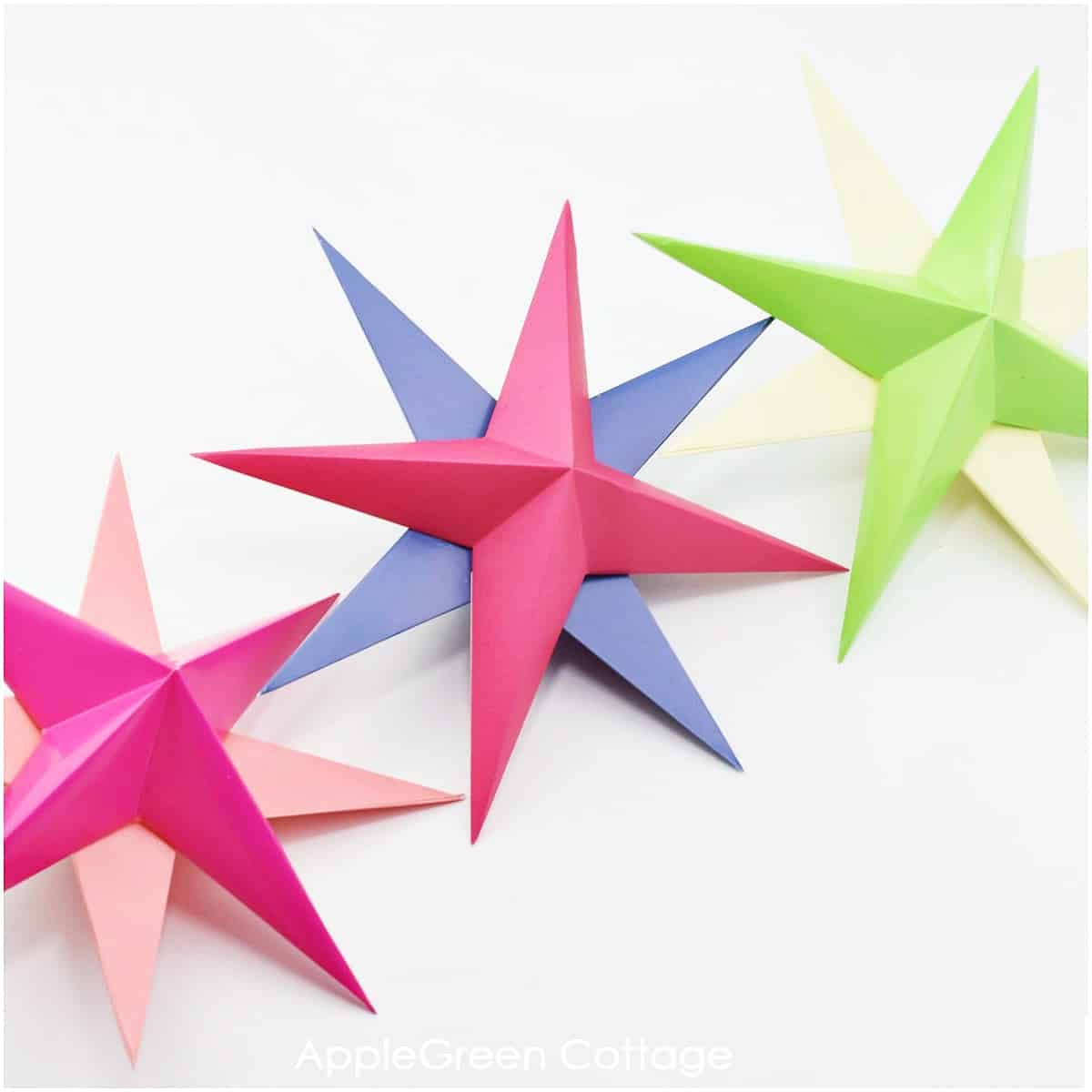 How to Make Paper Stars
I had tons of other work to do, yet the simplicity and the glam effect of these beauties made me stop and grab some decorative paper and start cutting and gluing. This was the result. Isn't it just PERFECT for a party at Christmas or New Year?
See how-to...First, these are the first ones I made... ages ago. Now I've updated the tutorial with photo steps. Check it out below.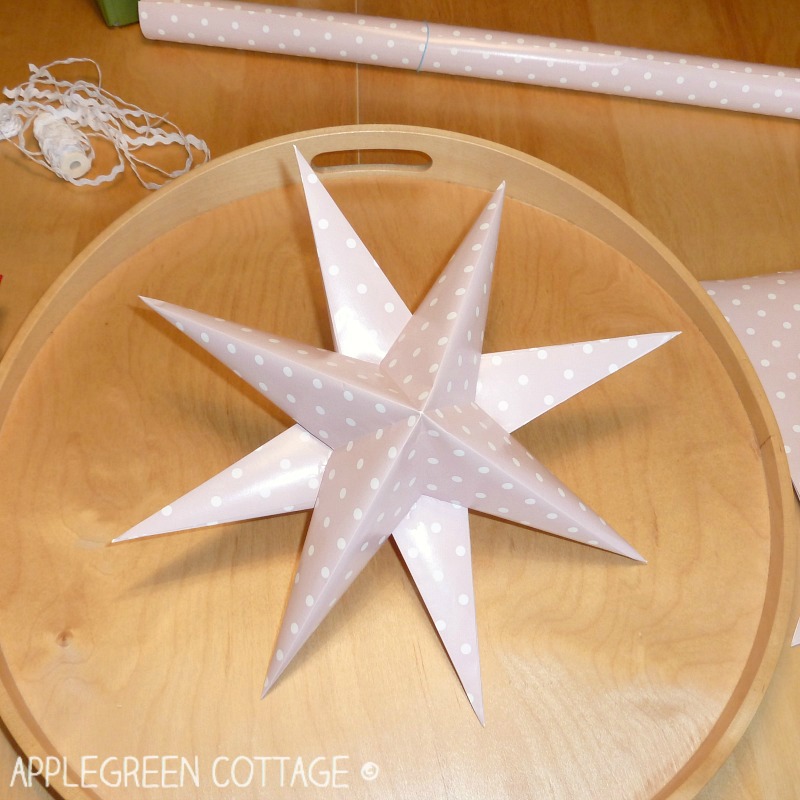 Supplies
You'll need:
two 6 ½" (16.5 cm) squares of scrapbooking paper or thin cardstock
pencil, scissors, glue
a string or some twine (see how to make your own twine)
A note on the material used for these easy paper stars: origami paper will be probably best, but even cardboard or gift-wrapping paper will do just as fine. Just bear in mind that it's easier to work with sturdy paper.
You do have these materials, right? Now, off to the tutorial:
How to Make Paper Stars Tutorial
Step 1 - Gather Supplies
Gather your supplies.
Step 2 - Cut Your Paper Pieces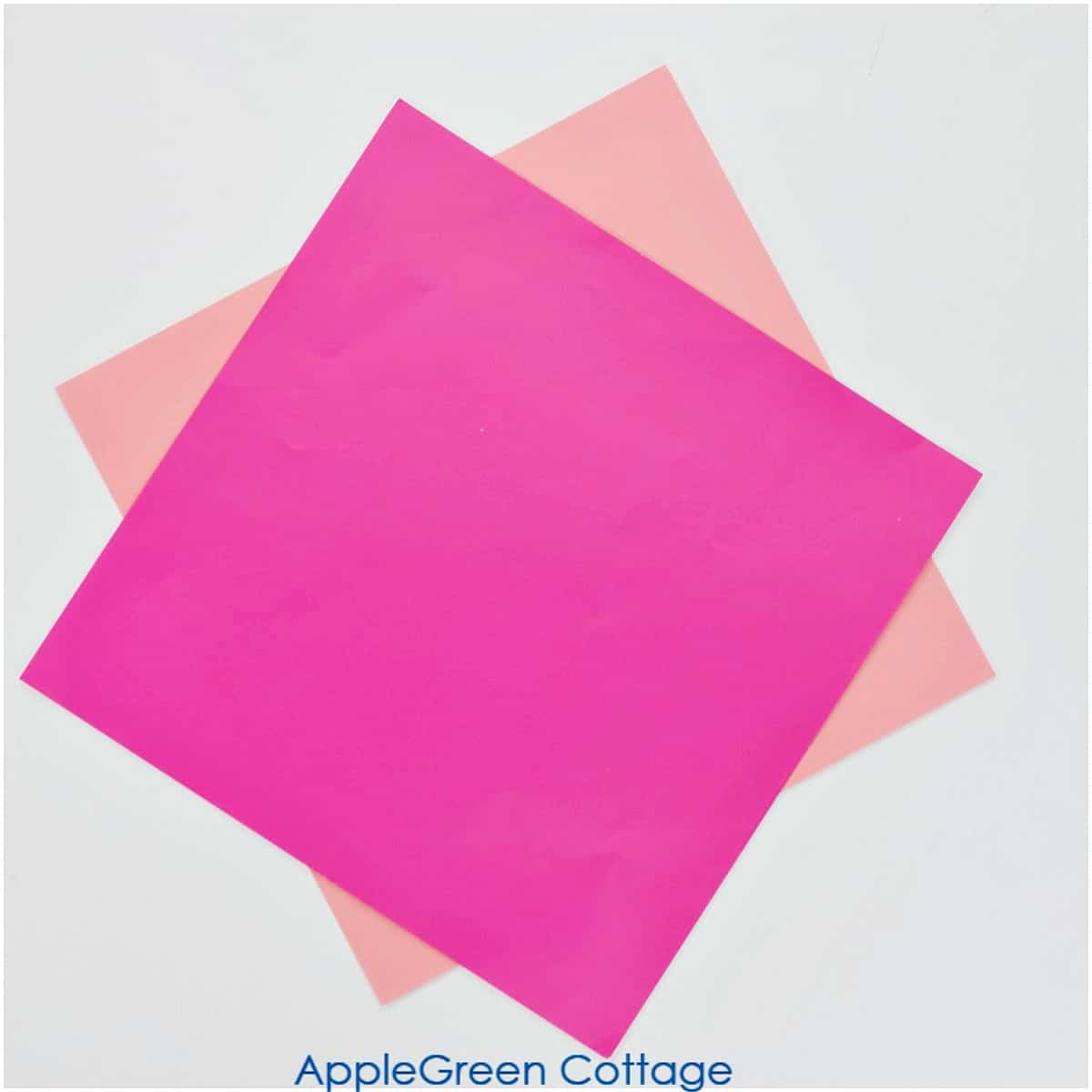 Cut 2 square pieces. I cut 6 ½" (16.5 cm) squares.
Step 3 - Fold 4 Times
You will make a total of four creases on your paper square: fist straight, then diagonally: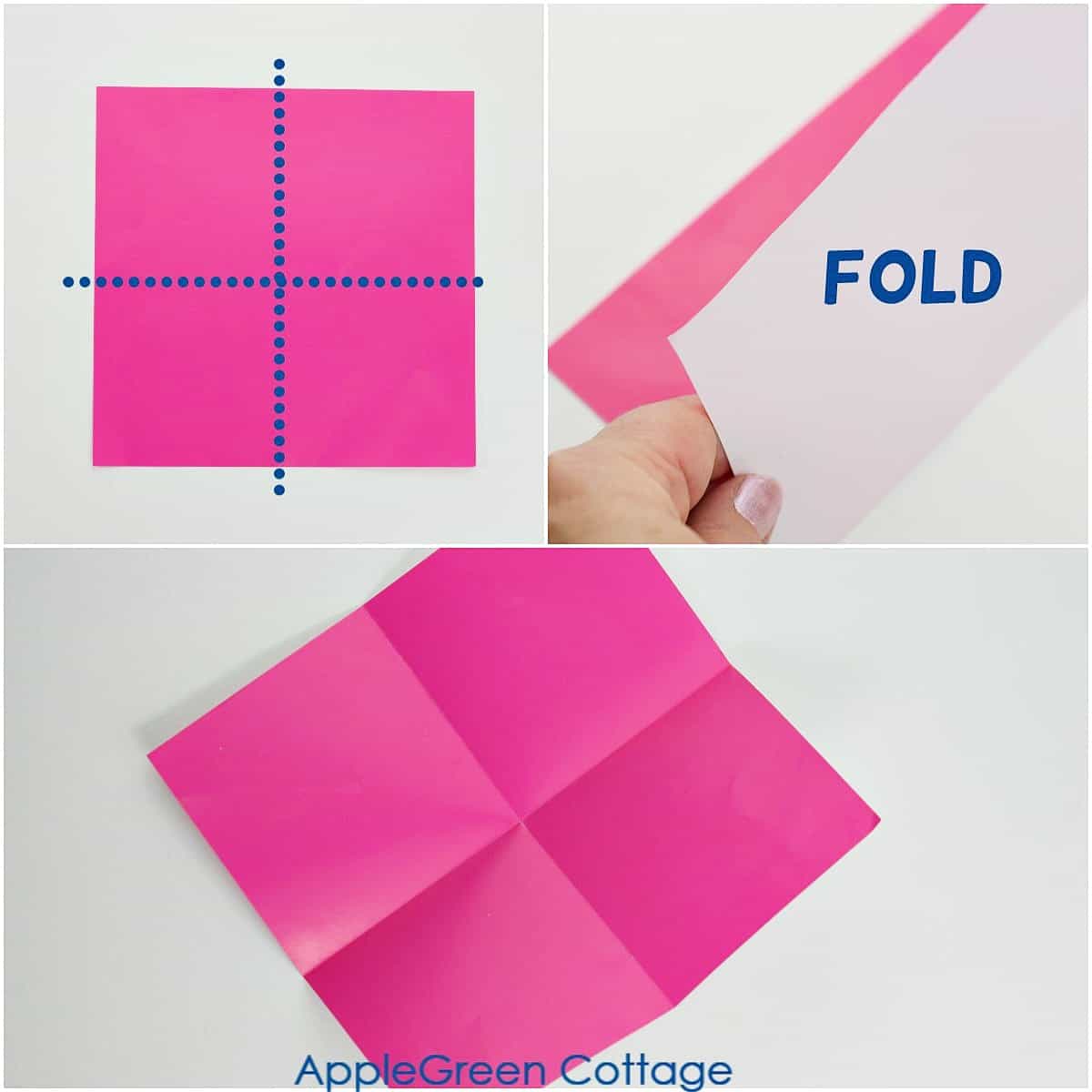 Place the paper with right side facing your way (up) and fold in half twice, as in the picture above.
Then fold it twice diagonally - but this time with the right sides TOGETHER: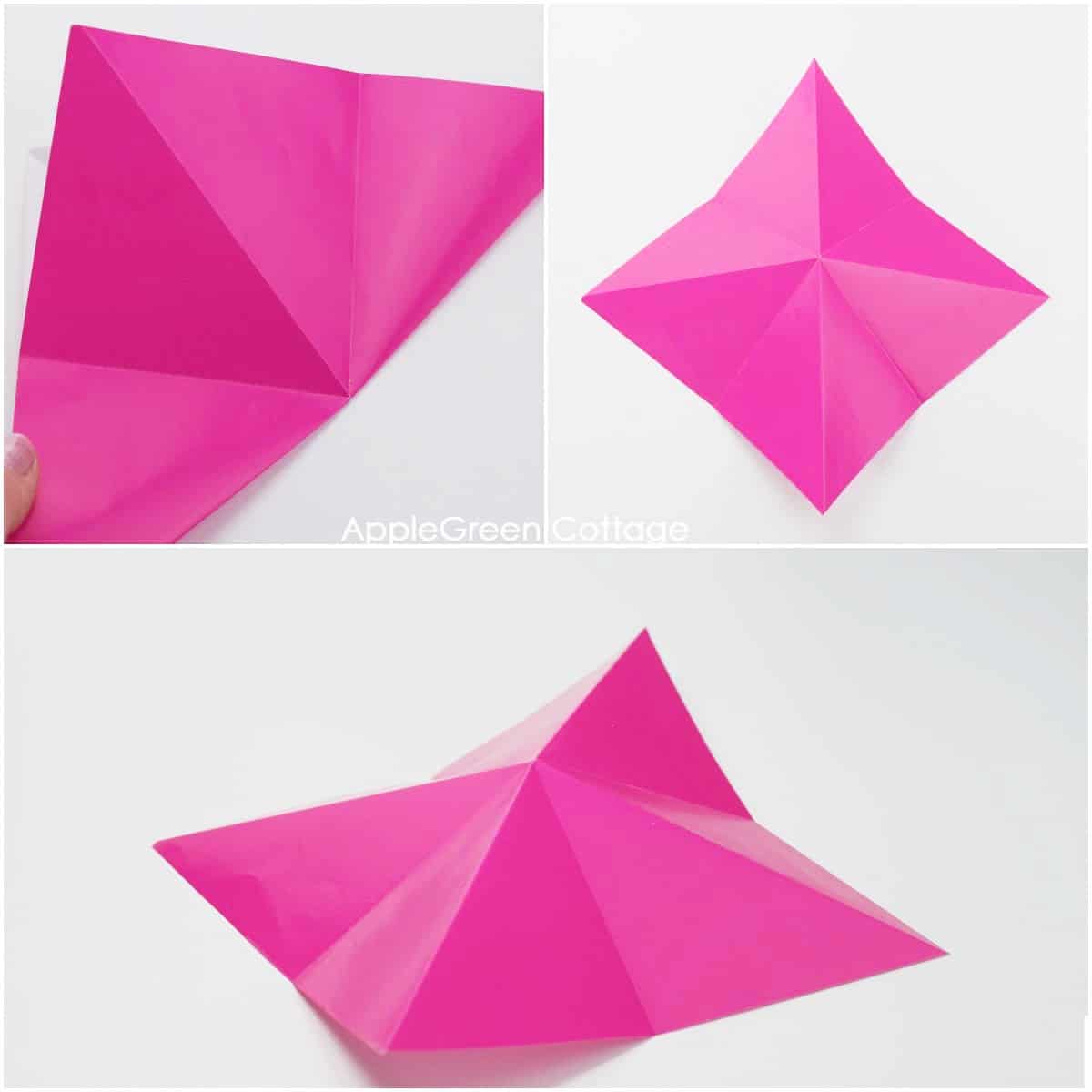 Step 4 - Mark and Cut on 4 sides
We'll make marks from the border towards the middle: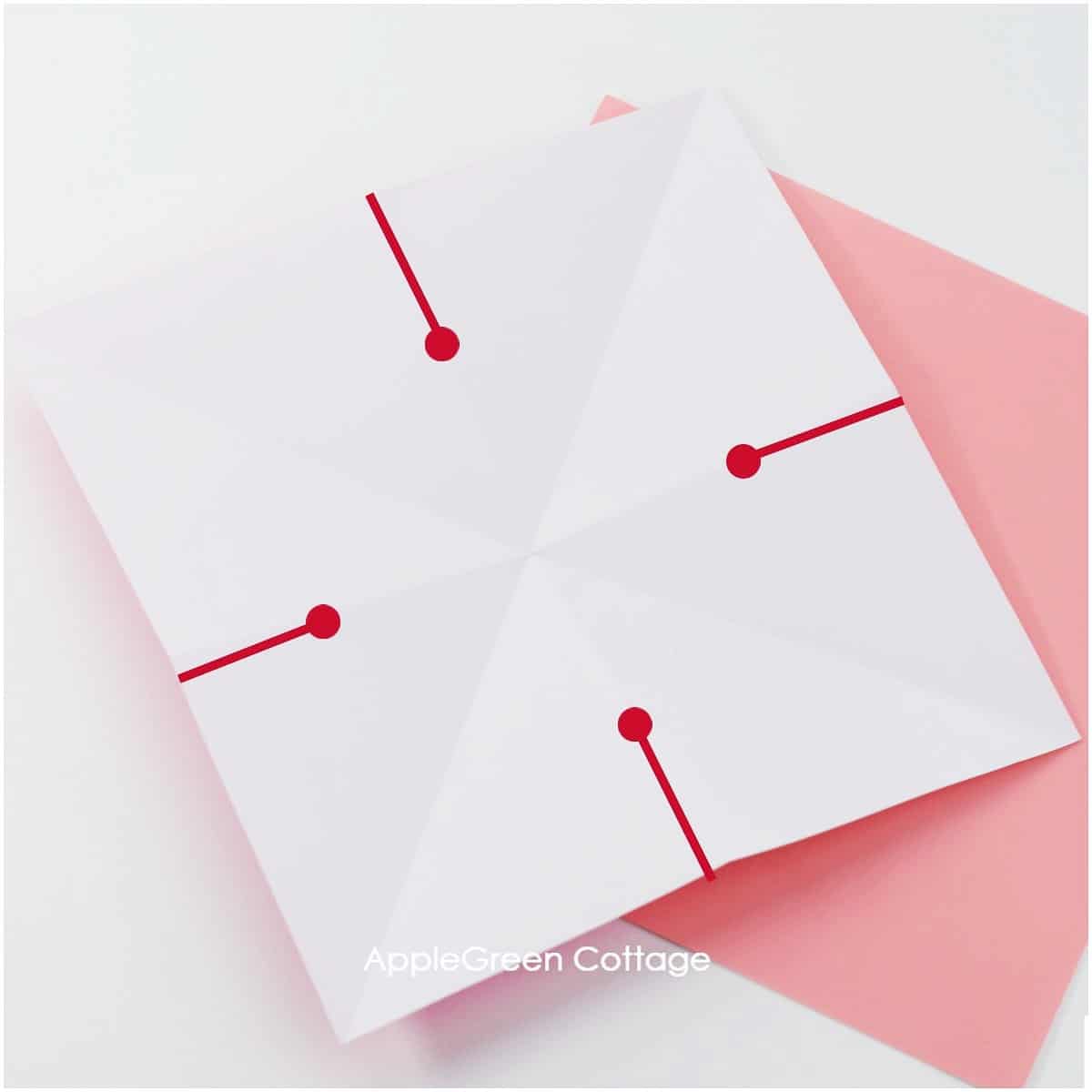 Mark 1 ⅜" (3.5 cm) from all 4 straight folds (non-diagonal ones).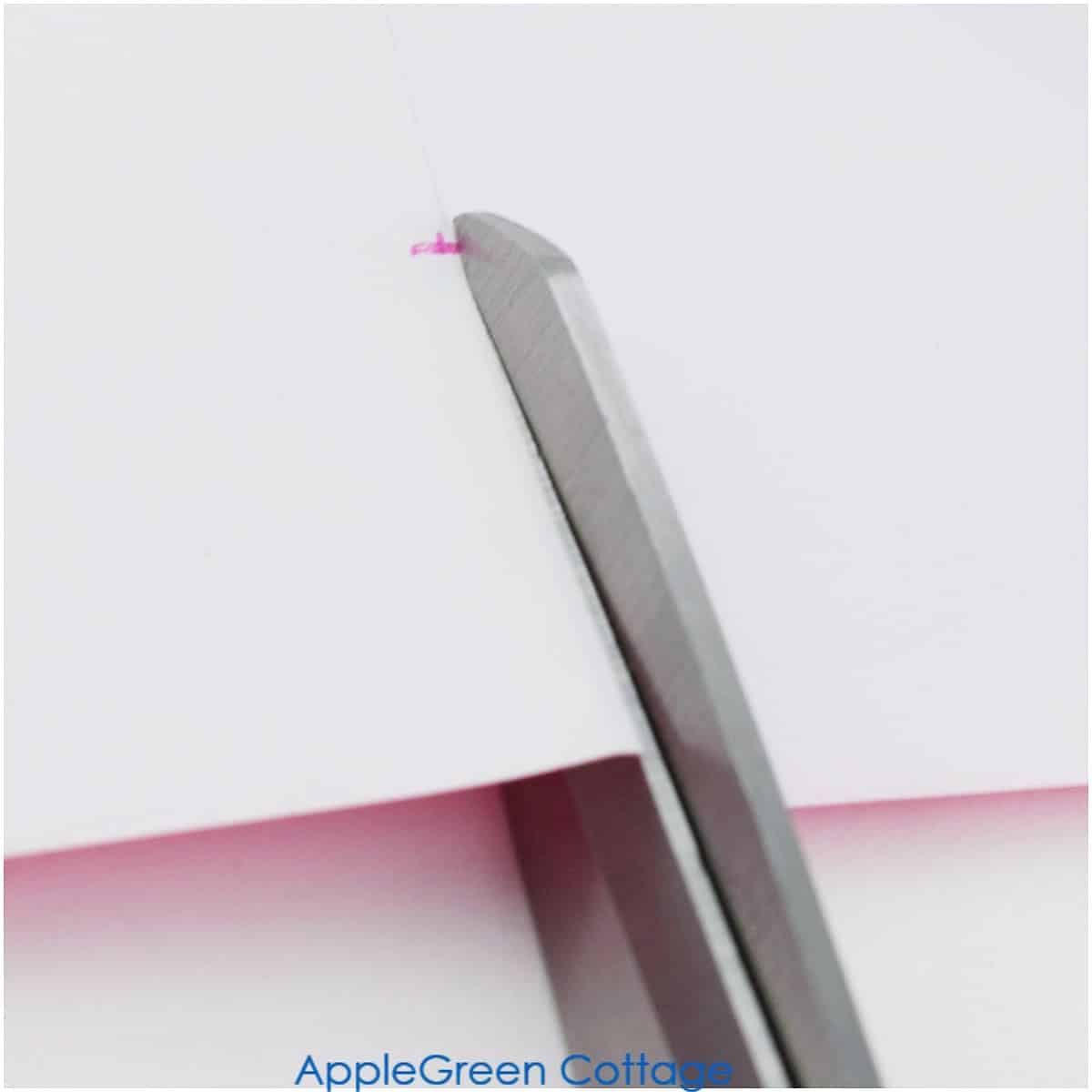 Cut with the scissors up to this point on each crease.
Step 5 - Fold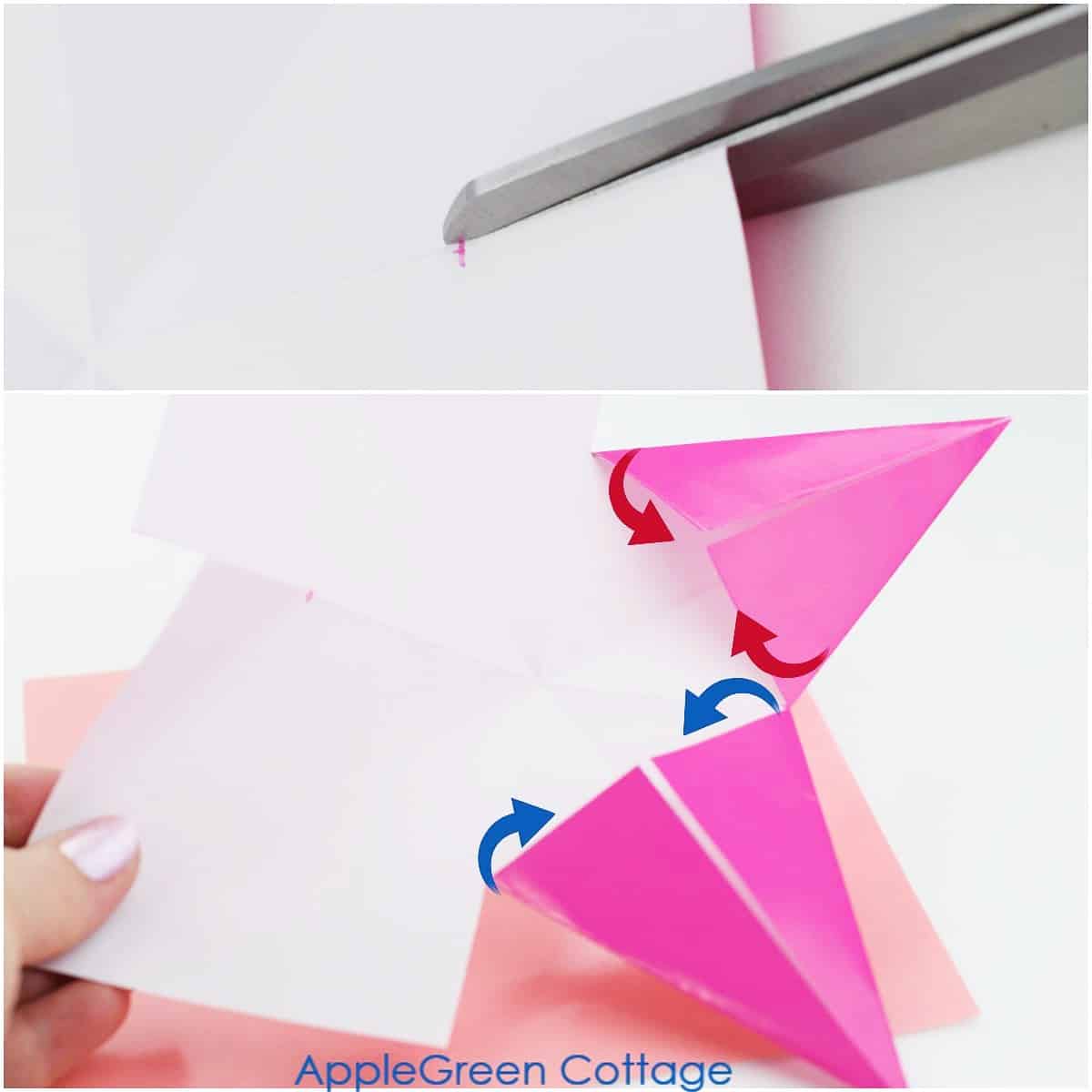 Fold the paper on each side of the incision towards the corner forming a point. Repeat for all 4 points.
Step 6 - Glue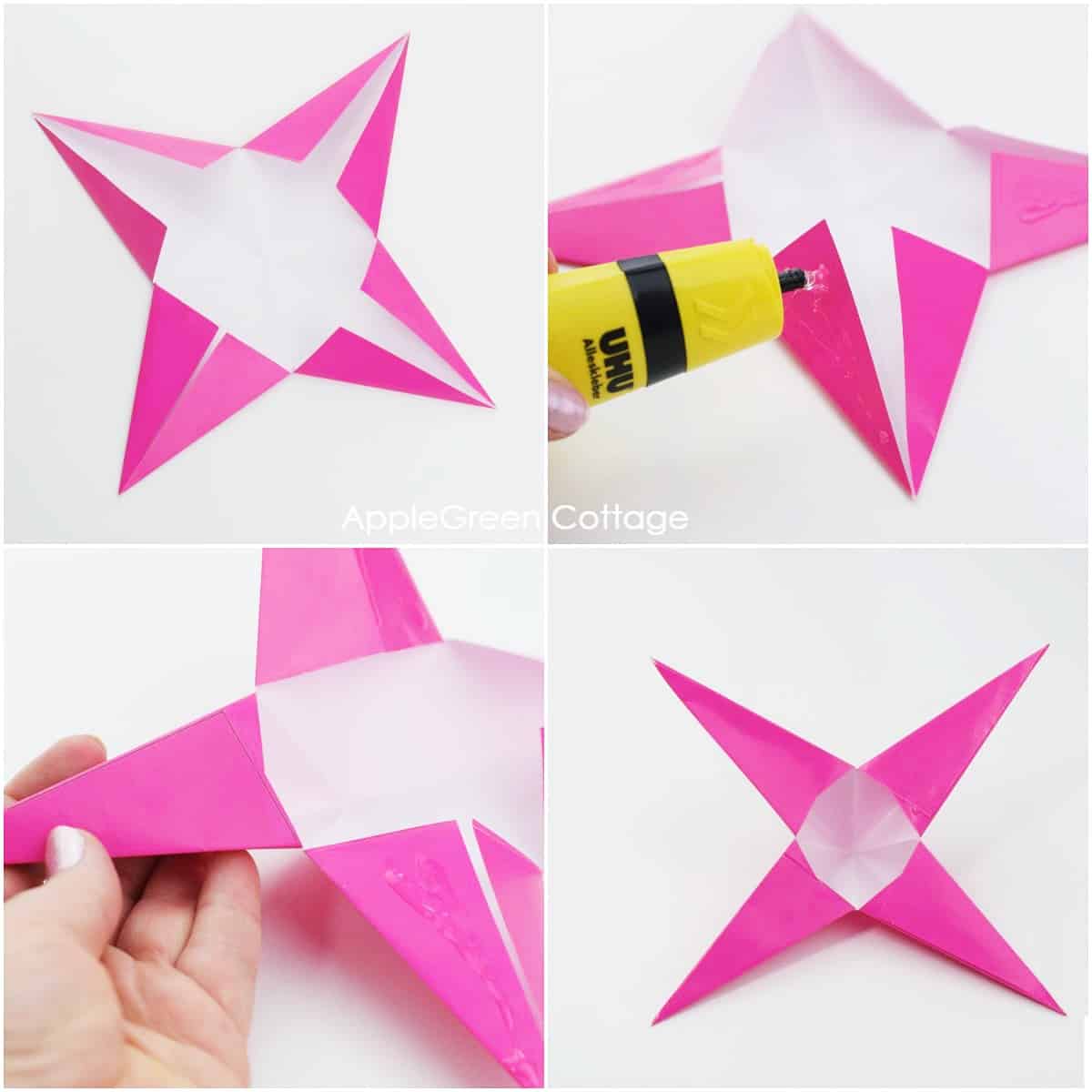 Apply glue to one side of the point and fold the other side over it. Press to stick together. Repeat for the other three points. you've just made a 4-point paper star. Now to add 4 more points:
Step 7 - Make the second piece and join them
Use the other square to make another star.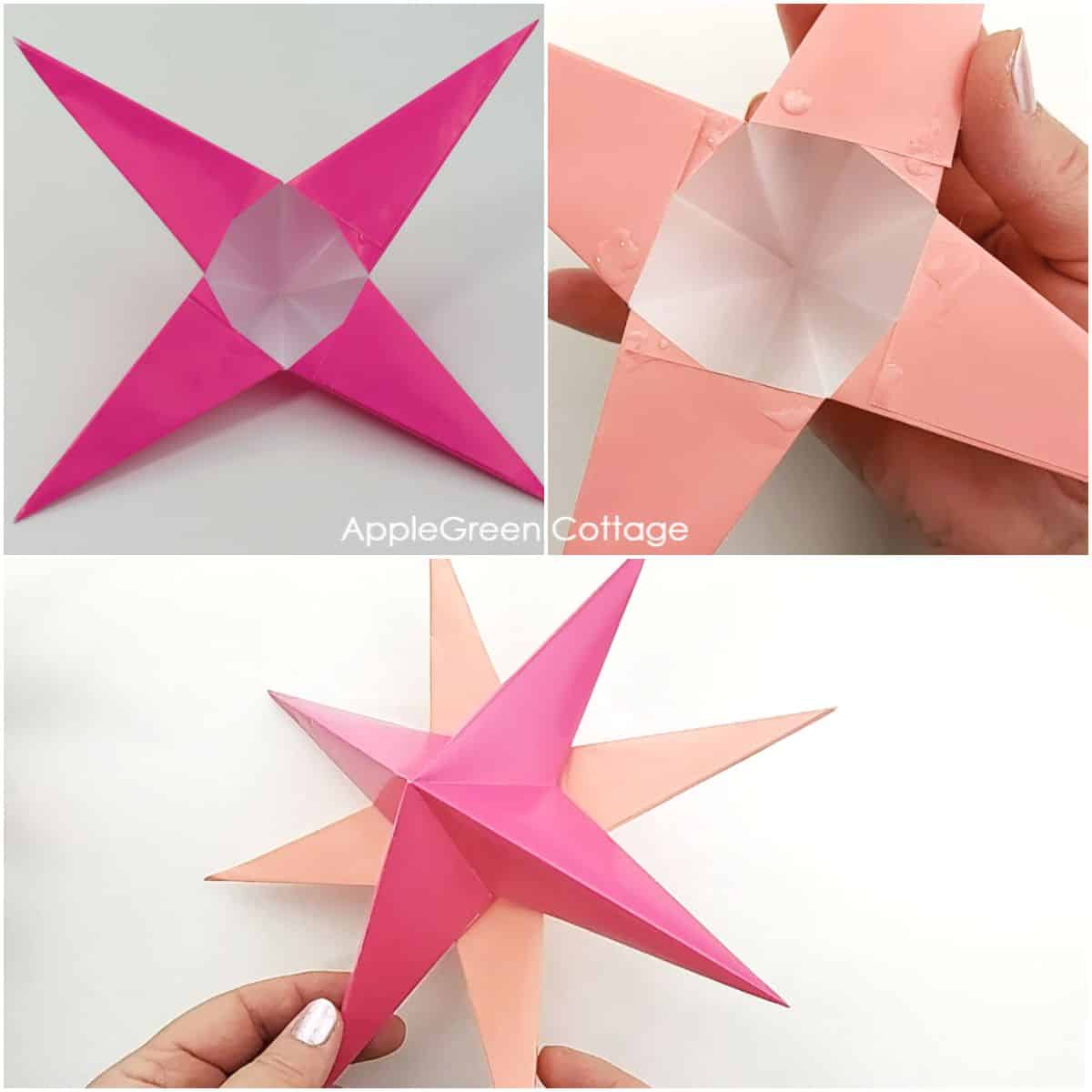 Glue together and attach some twine or ribbon. Finished, and the party can start!
Here's a photo of my first diy stars I made out of wrapping paper. Fun and easy!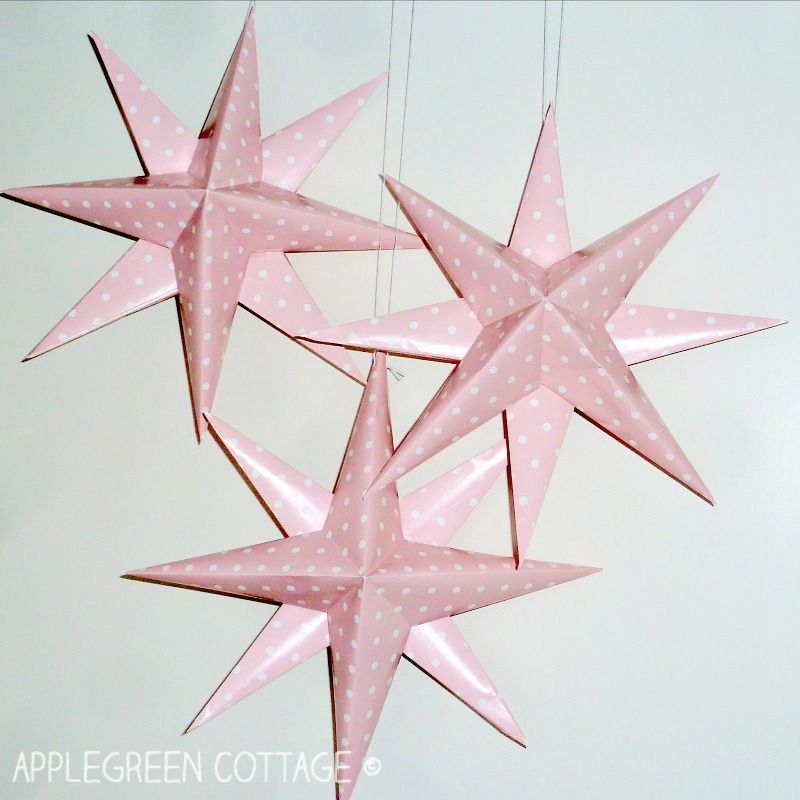 How To Use Paper stars As Decoration?
In short:
place on the mantel during holidays
hang on your Christmas tree
hang on the front door
use with huge pompoms to form a fabulous party backdrop
Party decor, hung from the ceiling
4 of July
diy nursery decor, and so much more!
I'm sure you'll want to make some for your home, too. Depending on the paper pattern, these diy origami stars can be used as Christmas decor and New-Year decorations. But I think I'll keep mine all year long. Well, as long as they survive, but this might be longer than I think.
I, for example, was curious enough to hand them to my toddler. Since they are so lightweight, he would handle them really gently, using precise and slow-motion movements when taking them in his hands and placing them back. On a side-note: it's incredible how sensitive the little hands are: give a toddler something sturdy - it will be tossed around, even land on the floor from time to time. Give him something gentle, breakable, he'll handle it with all due care and love. And we think kids just don't get it!
I hope you liked this tutorial for how to make an 8-point paper star. Don't forget to take a photo and tag me @applegreencottage so I can see it, OK? Happy crafting!
WANT MORE FREE TUTORIALS AND PATTERNS?
Get email updates and never miss out on new patterns, printables, and tutorials: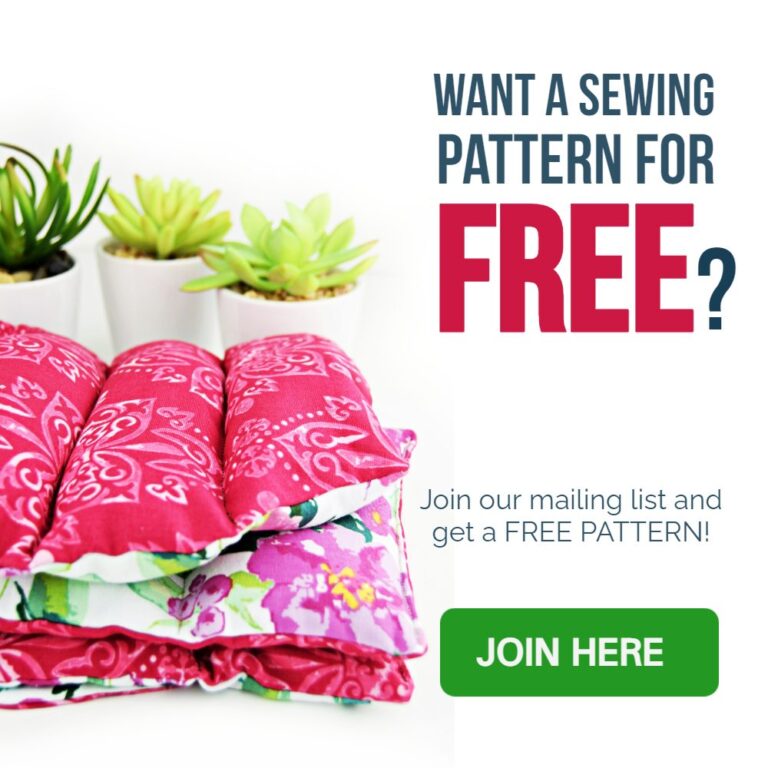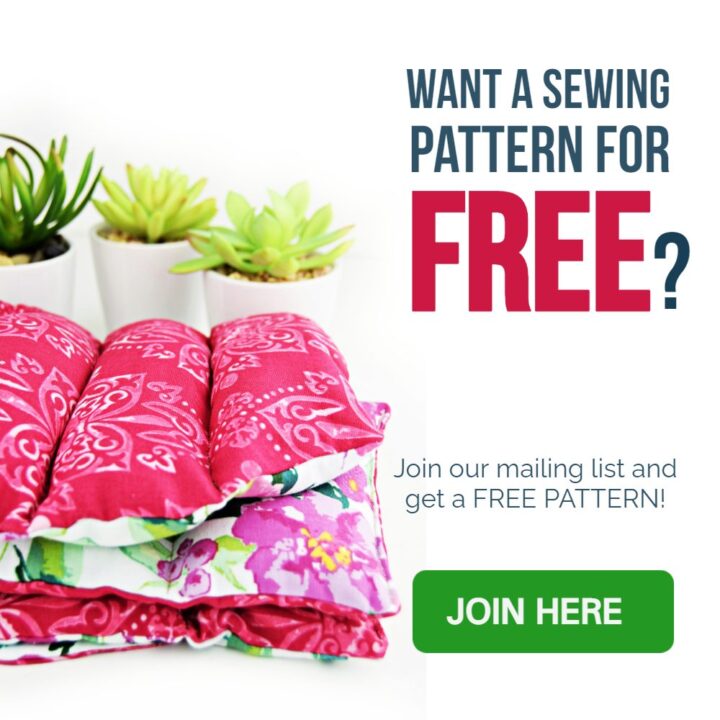 Or …check out the Mia Clutch pattern in our shop. One of my quickest and easiest pouch patterns, and it has a nice little folding hack you'll love!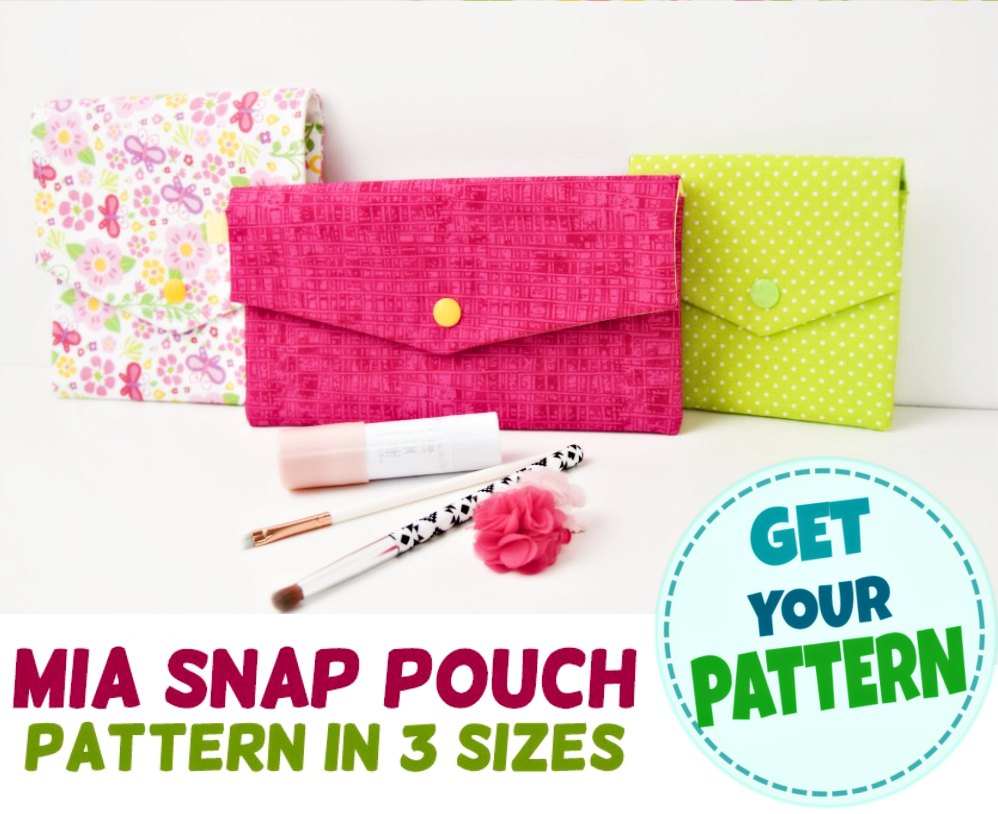 Beginner-friendly, no zippers at all.
HUGE Holiday Sewing Pattern BUNDLE - FREE!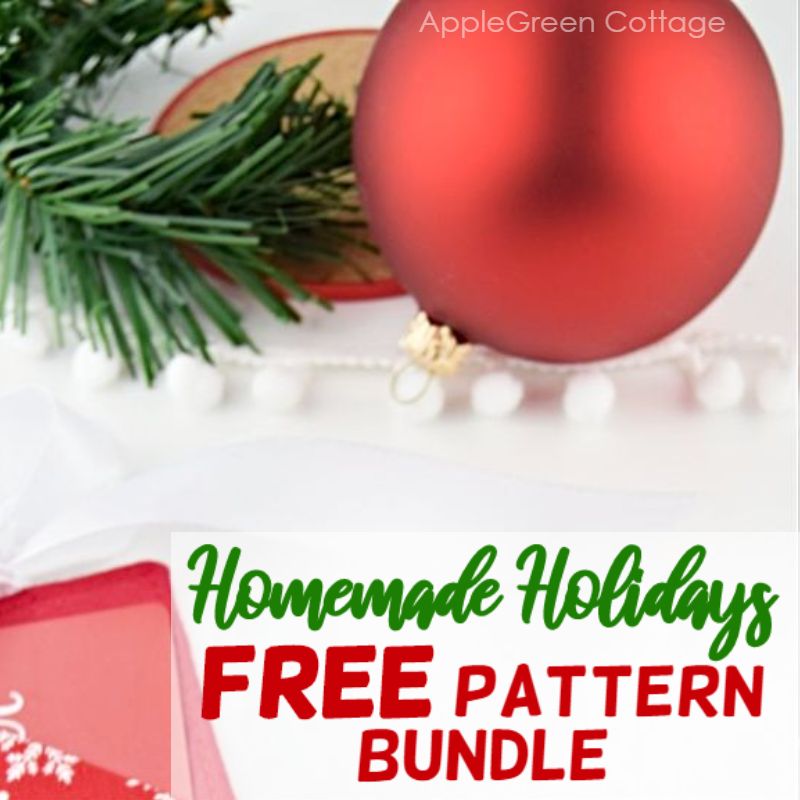 UPDATE: MORE templates to be ADDED to the Homemade Holiday FREE Bundle!- Join our mailing list here, so you don't miss out on any new tutorials!