It is time to use the sewing machine again, isn't it? This time, it won't be accessories, nor toys, nor garment: it's a home-made Happy Birthday card. Read on if you could use an easy and cute idea...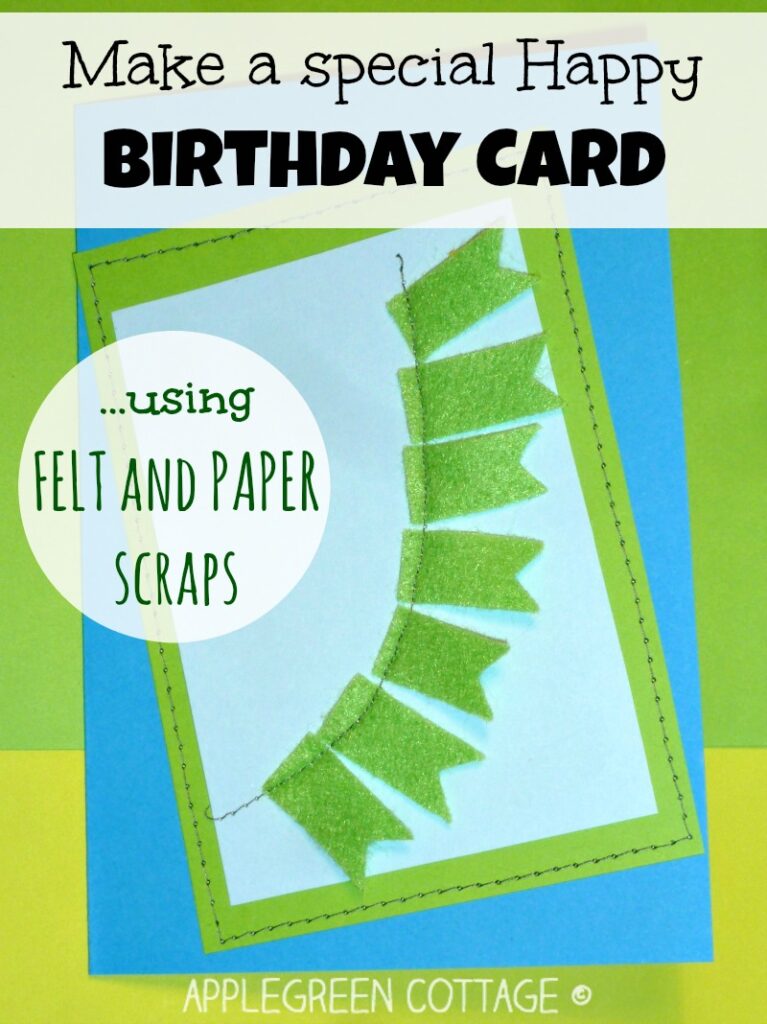 Don't you just love home-made cards? Each of them is one-of-a-kind, there are never two looking the same... That's why I'm not prescribing you a How-To. You might just want to have a look and find an inspiration for your creative process.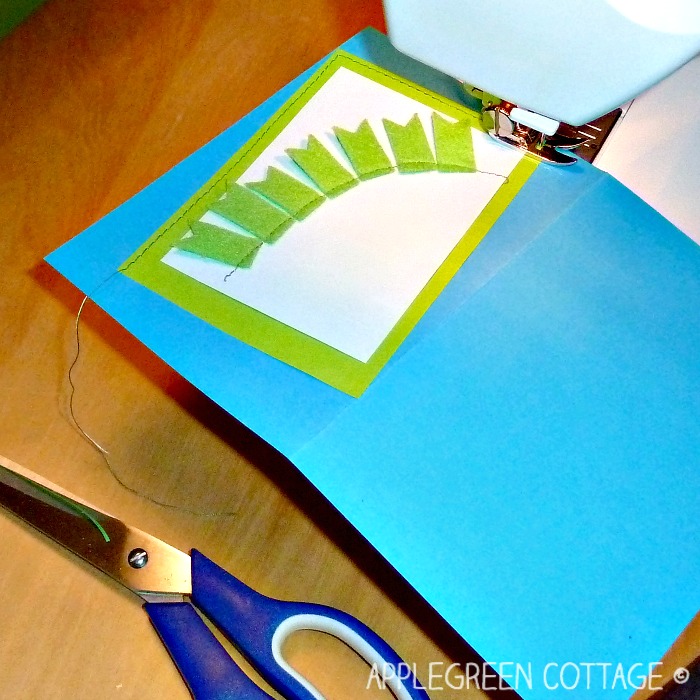 These are easy to make and will help you use any felt scraps that you've left from felt projects. Or just paper, paper will 'behave' perfectly when sewn on: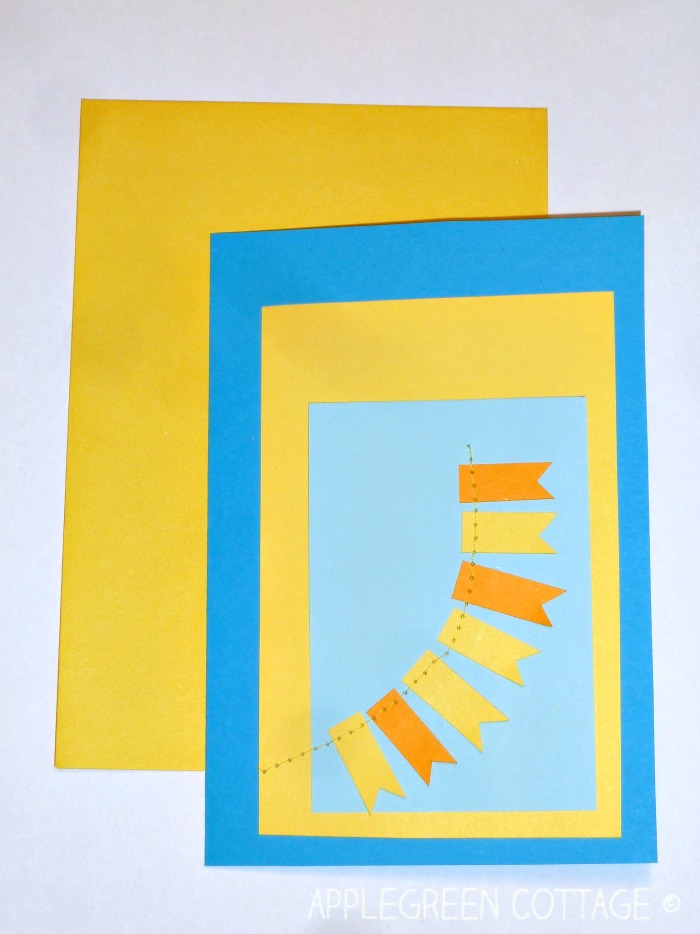 Using a sewing machine gives the cards that special touch, either when sewing fabric or felt or just paper scraps. I've already sewn several different cards. You might remember the one from last year that had a special meaning to me - HERE.
YOU MIGHT ALSO LIKE another EASY paper sewing project: