Tissue paper pom poms are great, inexpensive decorations for any celebration! Here's how to make tissue paper pom poms in a fun and super inexpensive way. You're not gonna believe what I used to make them!
Tissue paper pom poms make a gorgeous event decor with a big impact. Learn to make easy diy pom poms with this quick pompom-making tutorial.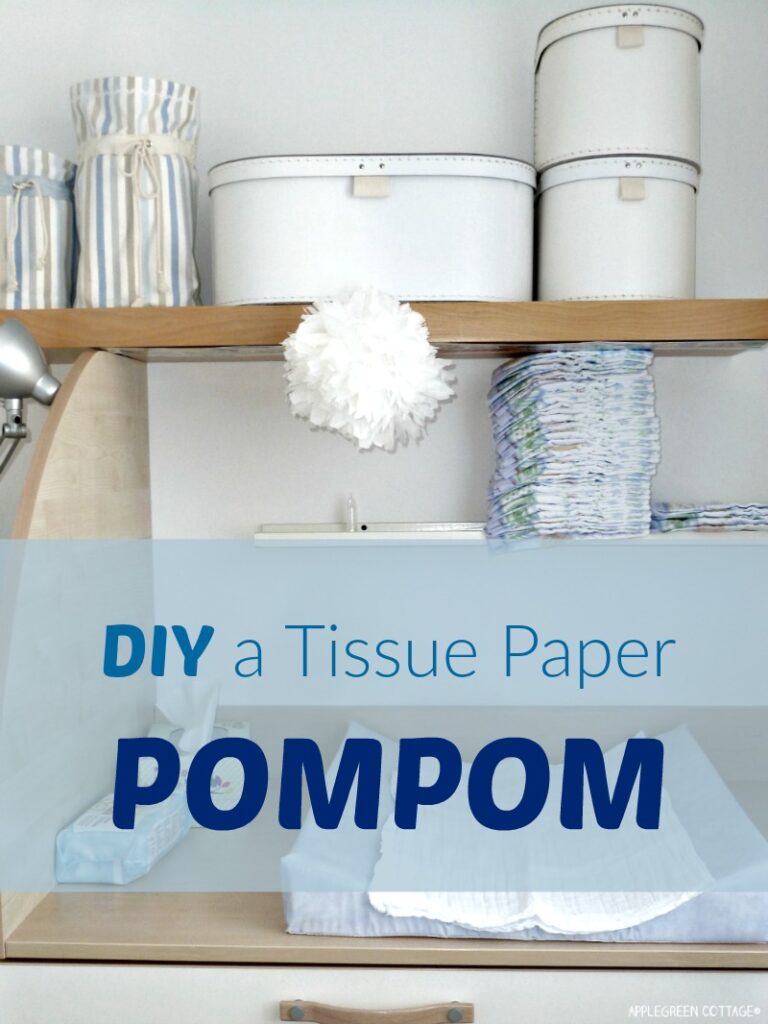 How to Make Tissue Paper Pom Poms
No trip to the store, no spending money on crafting supplies, just start folding!
See how to make these cute pom poms with just a few regular paper tissues. As simple as it gets, and you don't even need a trip to a craft store! This is a really simple tutorial and once you know how to do this you can make loads of amazing pom pom crafts.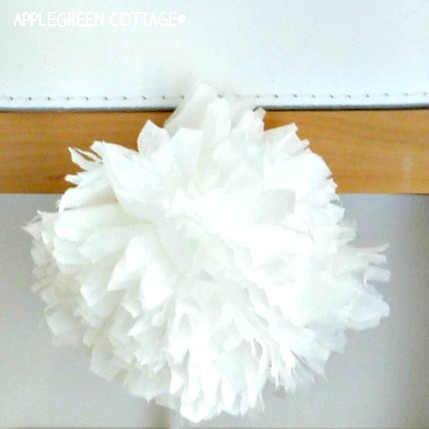 Especially if you have a baby at home and the house is full of baby toiletries, diapers, and wipes, you probably have dry tissue paper wipes everywhere. Literally. So get one of those dry tissue paper boxes and give it a try - make your own tissue paper pom pom.
How To Make a Tissue Paper Pom Pom
Grab a few paper tissues.
Fold each of them like you'd be making a fan, or a paper accordion.
Stash the folded 'accordions' and bind them together in the center. You can use any type of thread or twine. I used some white DIY twisted cord I had made the other day. (It's so easy to make!)
Then fluff out the pom pom, separating the layers of tissue paper, slowly and steadily.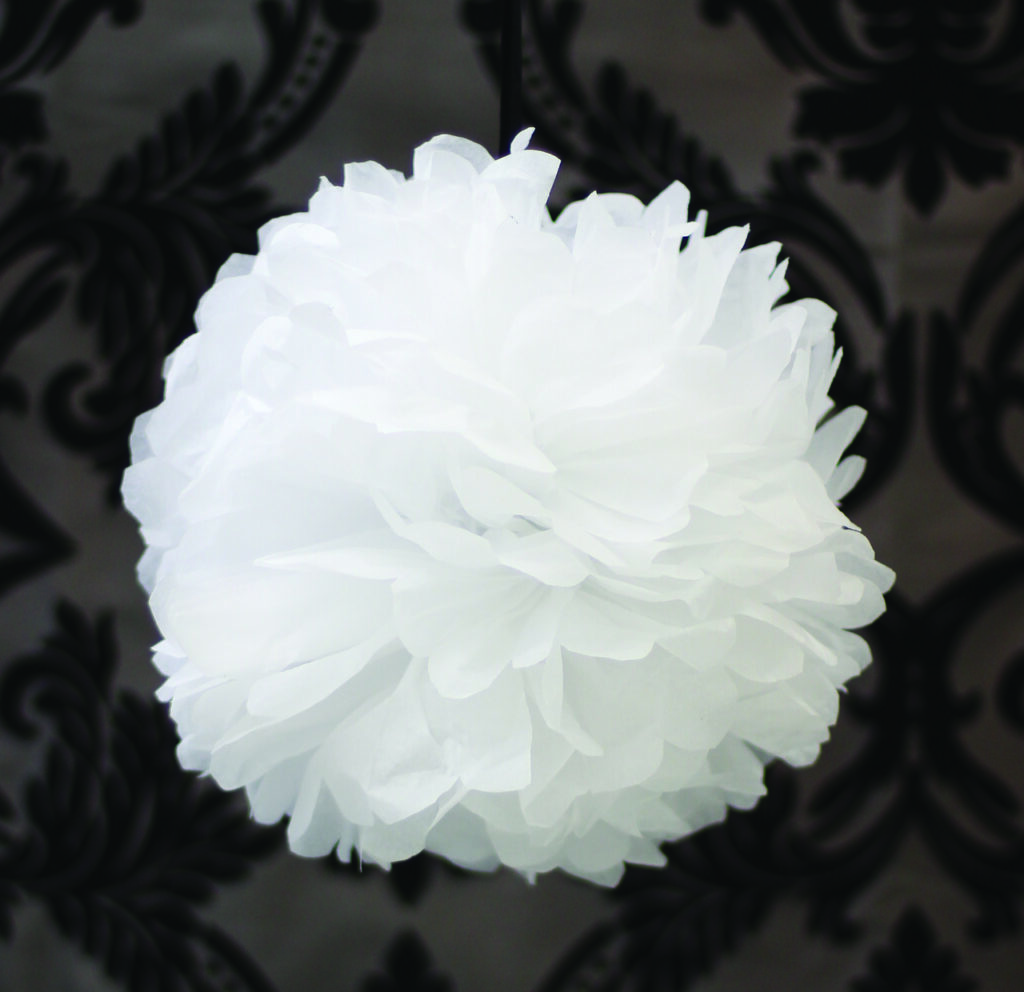 This should get you a nice soft and fluffy decoration to hang and make your home pretty. You can use them as party decor, too! Throwing a barbecue party, a tea garden party? You've guessed it: perfect for that, too.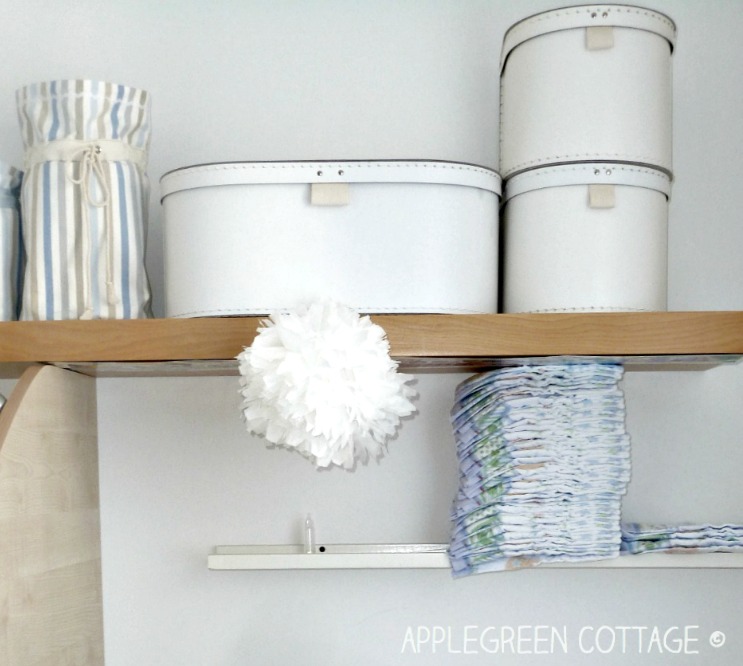 It was a while ago I made pom poms, and I took a picture of this one in the nursery when my first child was still a baby. At first I hung it and admired the 'masterpiece' (that's when the photo was taken). So fluffy and soft in the hands, I had to give it to our then toddler to try it out. You can imagine the rest.
The kid kept playing, tossing it everywhere, throwing and whirling it in the air, trying to get bits and pieces apart, carefully examining the bits of tissue between his thumb and index finger, licking one, and then squeamishly fighting a wet piece to get it off his tongue.
I don't need to explain that it went straight to the paper bin after that, but only after some serious fun 🙂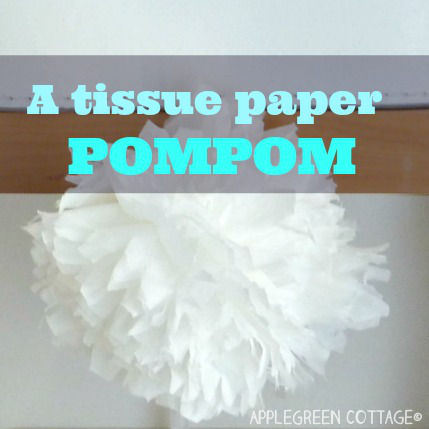 But you can just leave it to hang somewhere and let it make the room pretty.
WANT MORE FREE TUTORIALS AND GOODIES?
Get email updates and never miss out on new patterns, printables, and tutorials:
Or check out this pretty ALLina project bag pattern in our shop - for all your storage needs: