Make a tissue paper ghost using what you already have. Got a kid who loves to craft? It's time for one of the easiest last-minute Halloween crafts for kids and adults alike!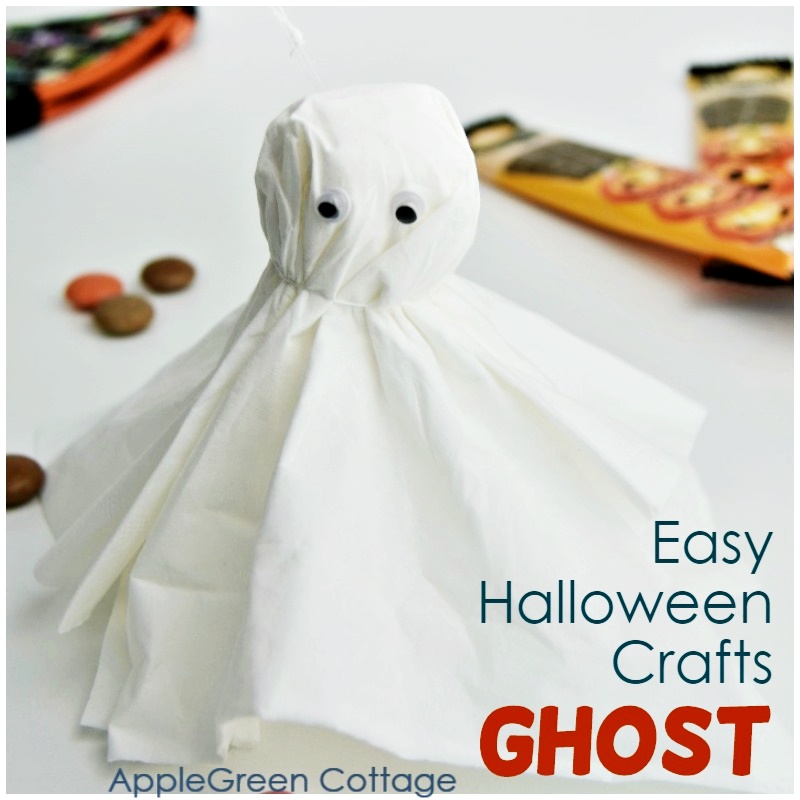 If you are looking for more fall and Halloween crafts, also check out
Tissue Paper Ghost
Precisely, all you need is 2 pieces of tissue paper from that Kleenex box you've got on your kitchen counter, so you won't be heading to a crafts store for this one. (Can you tell I like using tissue paper for crafting? You can even make a pompom with it!) Combine that with a piece of thread and it's done! So this is what you need: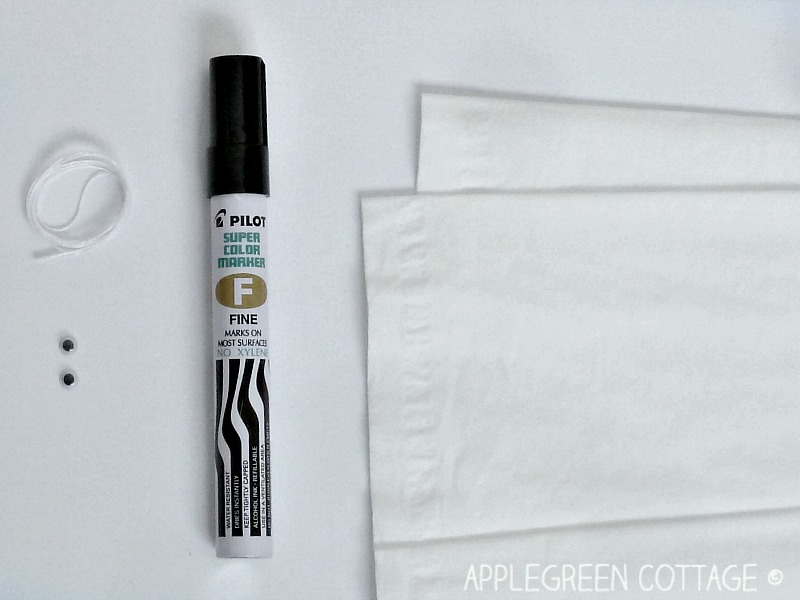 Supplies To make tissue paper Ghosts:
HOW TO make a Tissue Paper Ghost
1) Place a tissue on a flat surface and add another one (crumpled into a tiny ball) in the middle: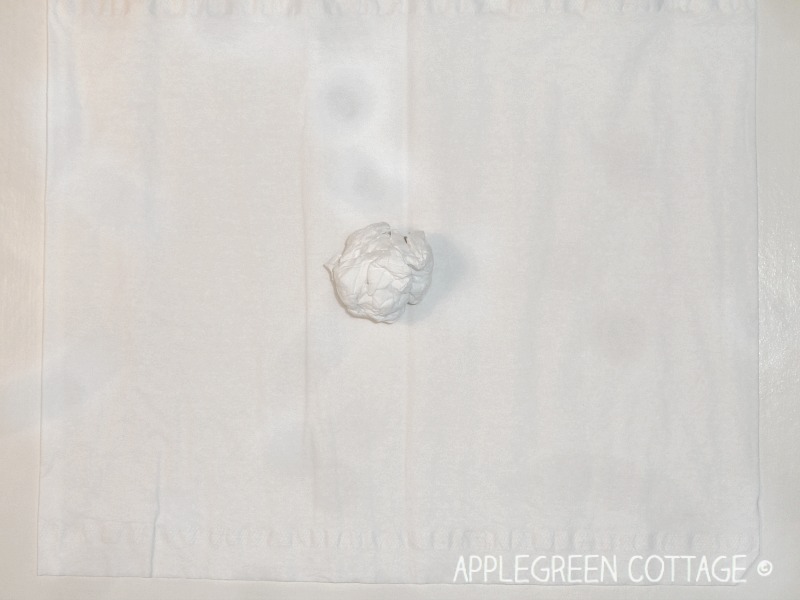 2) Tie a knot around the cotton ball to get a head-like form in the middle of the tissue paper: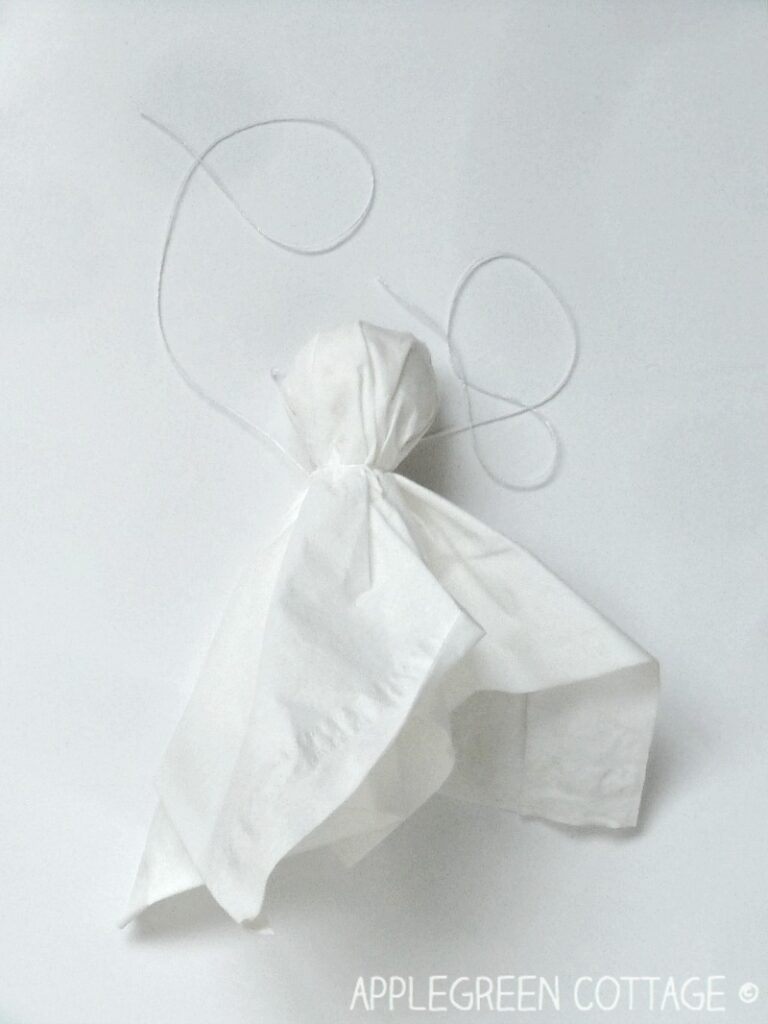 4) Stick googly eyes or draw 2 black dots with a sharpie on the ghost's head.
Done!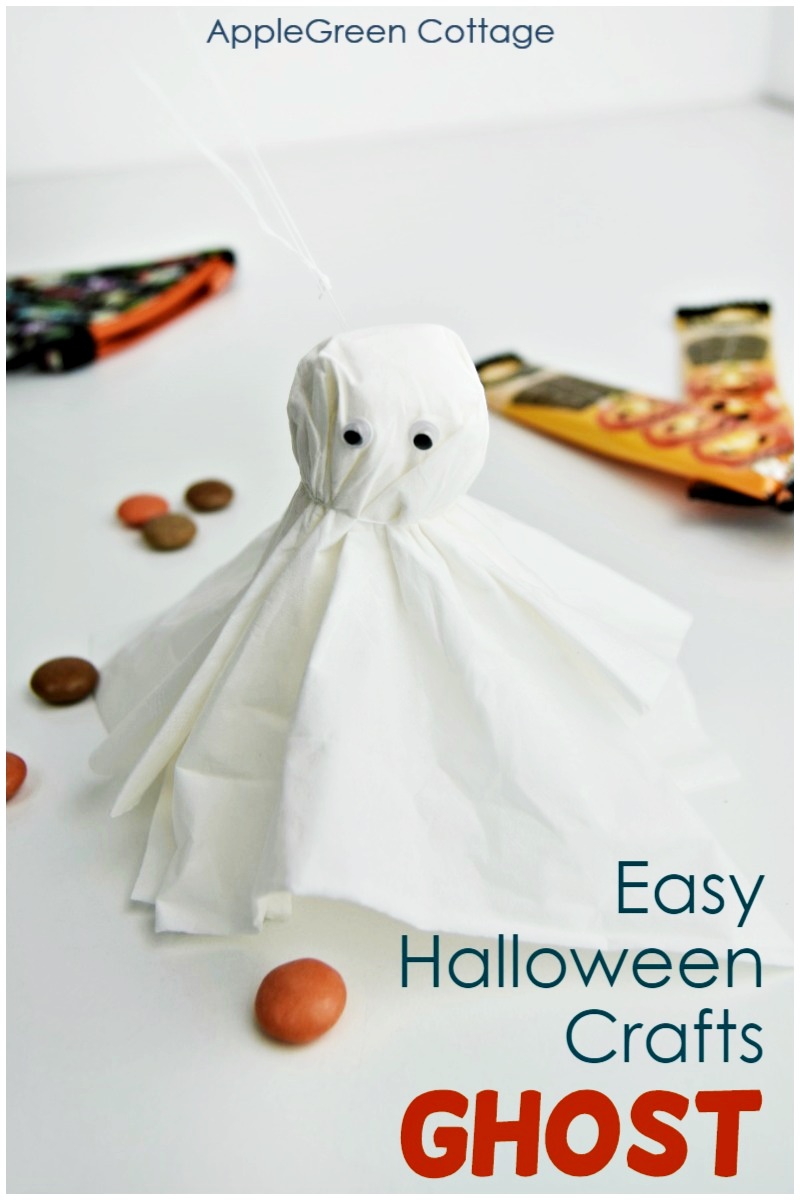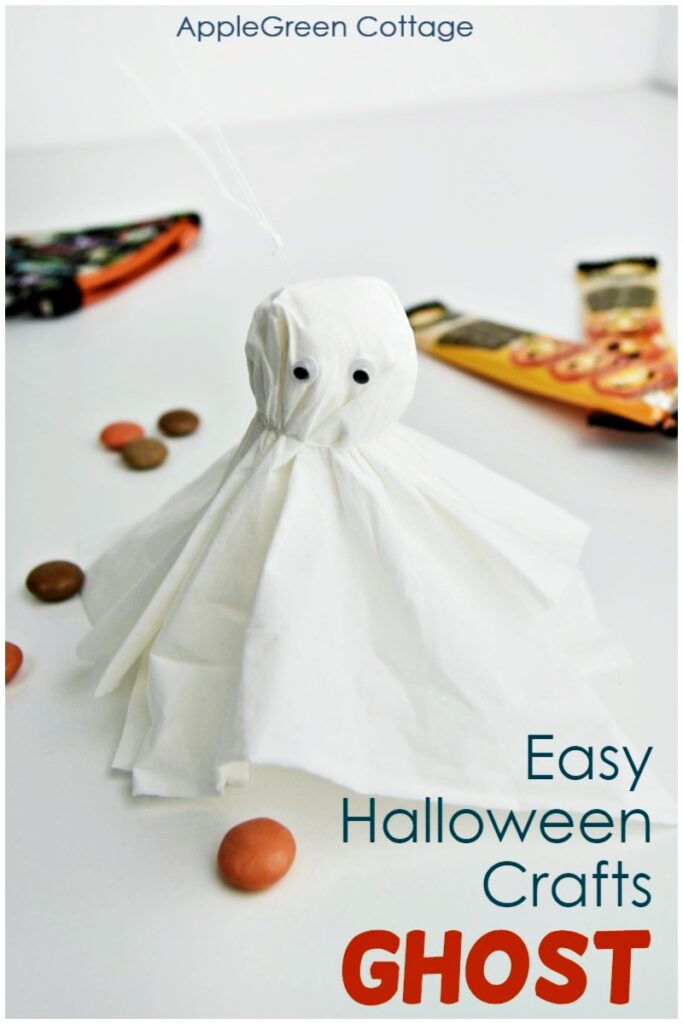 You can make this cute (not scarry at all!) tissue paper ghost in no time. I love it because it's nearly zero cost (how much does a piece of Kleenex cost?) and because you don't need to be precise - or pay a lot of attention - and because it's so easy anyone can make it eyes closed 🙂
Make sure to save this idea to Pinterest: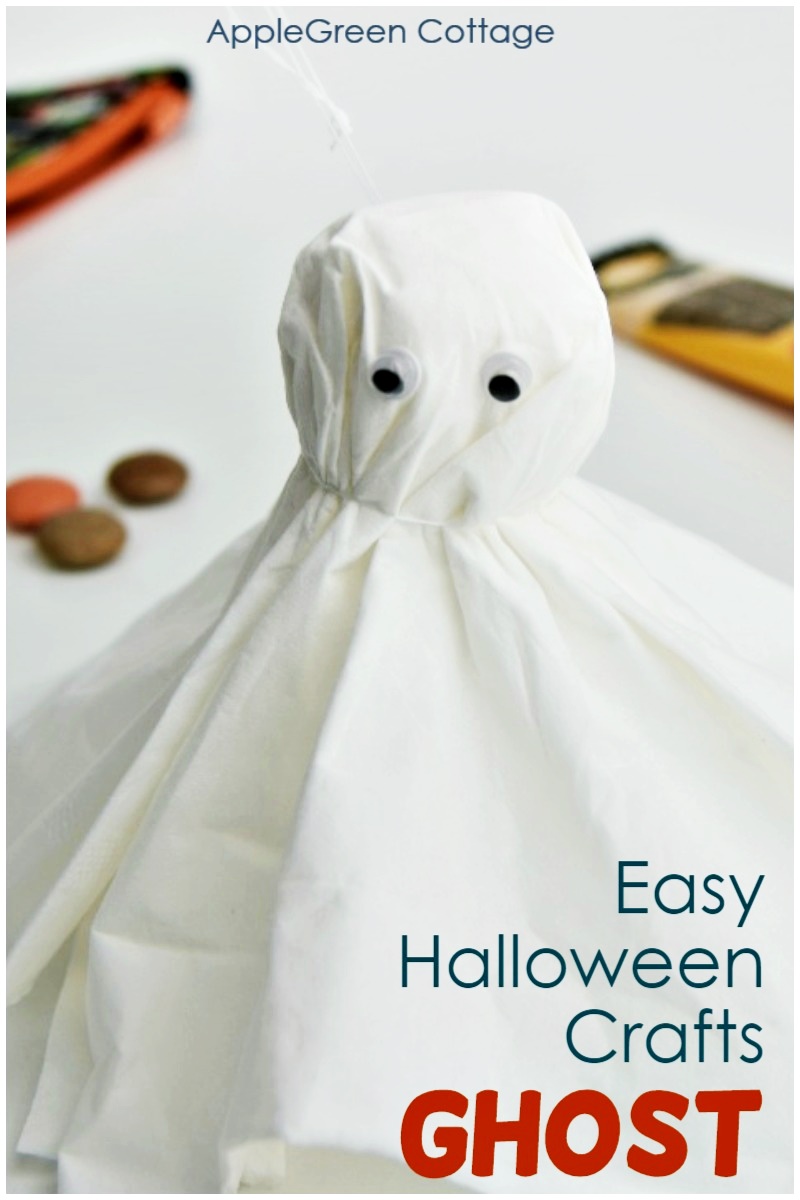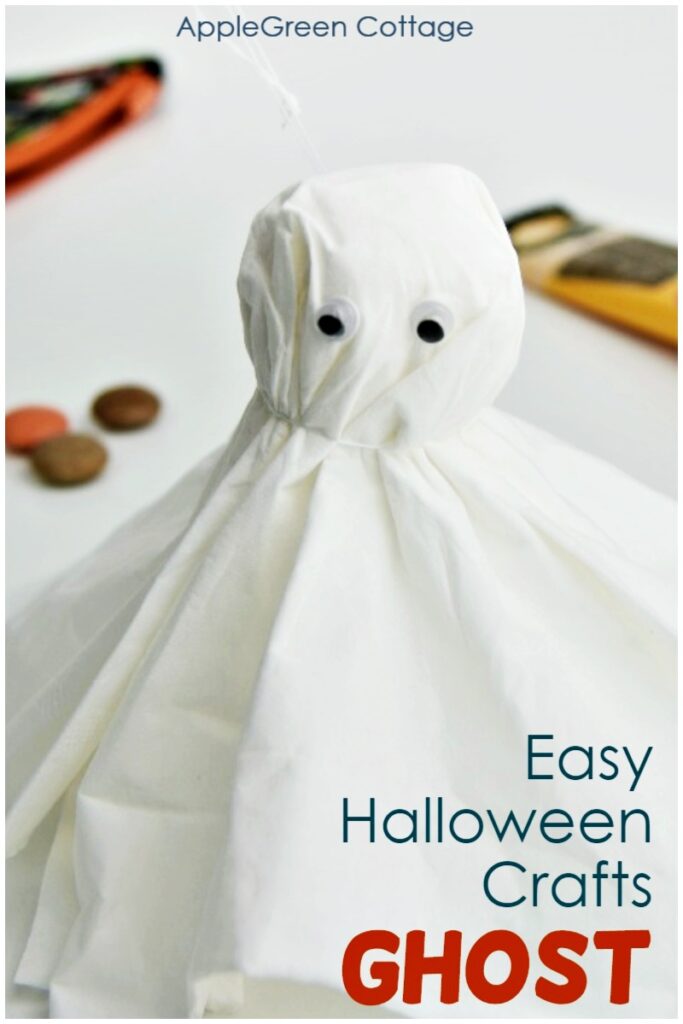 Enjoy the play! And if you love easy Halloween crafts, you might want to check out this soft and cuddly DIY jumping spider (you might just want to see where this spider found a home)!
WANT MORE FREE TUTORIALS AND GOODIES?
Get email updates and never miss out on new patterns, printables, and tutorials:
Or ...go straight to the gift bag pattern. Smart and simple construction, originally a gift bag but around Halloween, it doubles as an adorable Trick-Or-Treat bag - 6 sizes and designs for all your wishes!