And there's more: tons of pumpkin kids activities, crafts, and games to use this fall. Your kids (and you) will love them - take a look!
First, I'll show you a few of my favorite no-carve pumpkin decorating ideas kids can do too, then a few cool activities and games for kids with real pumpkins. And finally, a few of pumpkin-themed activities for kids that don't even involve a real pumpkin - in case you end up not having any at hand, you can still create some beautiful fall crafts with your kids from paper, fabric, cardboard and more.
No-Carve Pumpkin Decorating Ideas For Kids
I wanted to gather a few ideas on how to decorate pumpkins with kids, aside from carving and using a knife. So here are a few fun and colorful ways to decorate pumpkins and pumpkin painting ideas for kids: make pumpkin monsters, paint them using different types of paint, use household items for a pumpkin stamping activity, and more.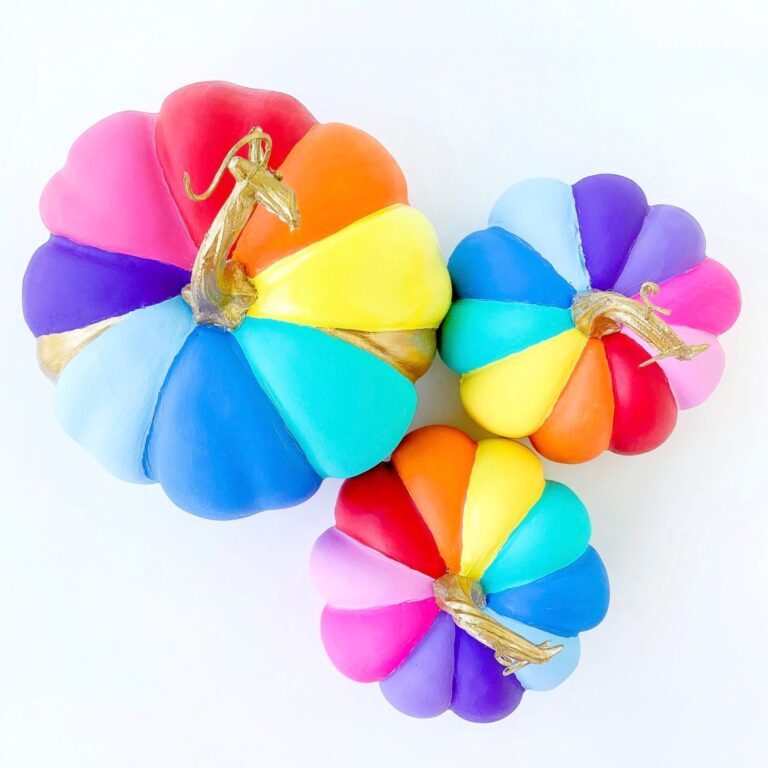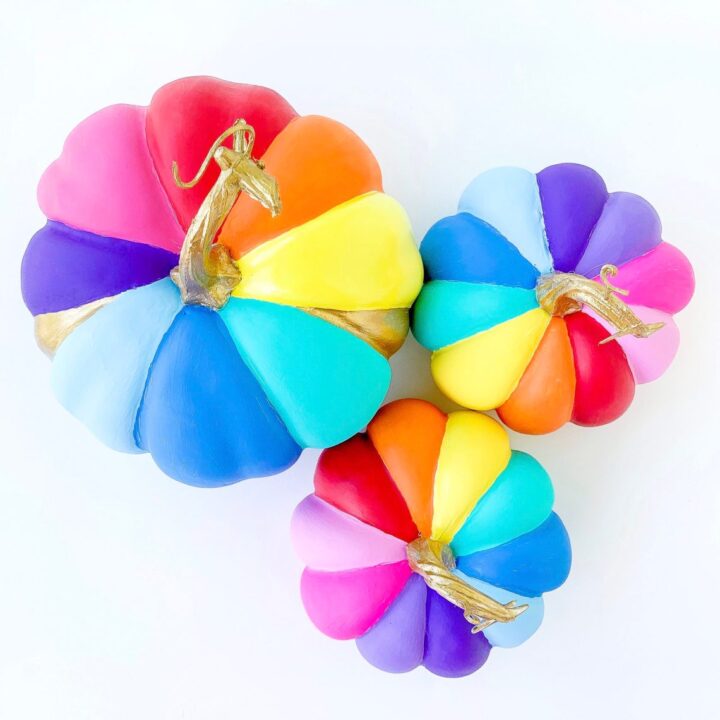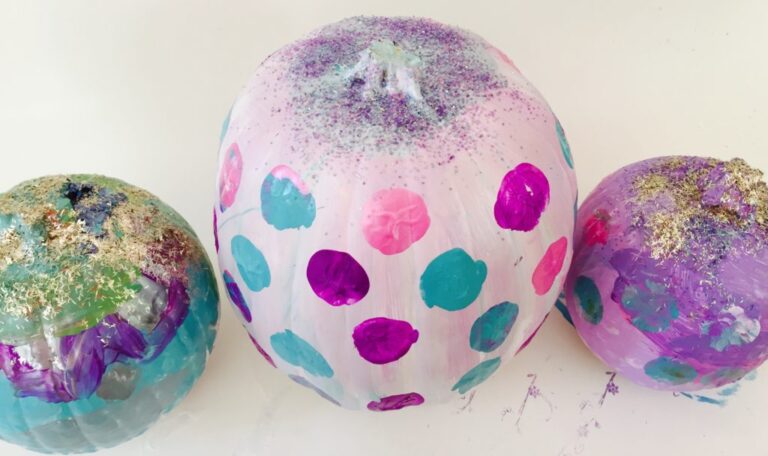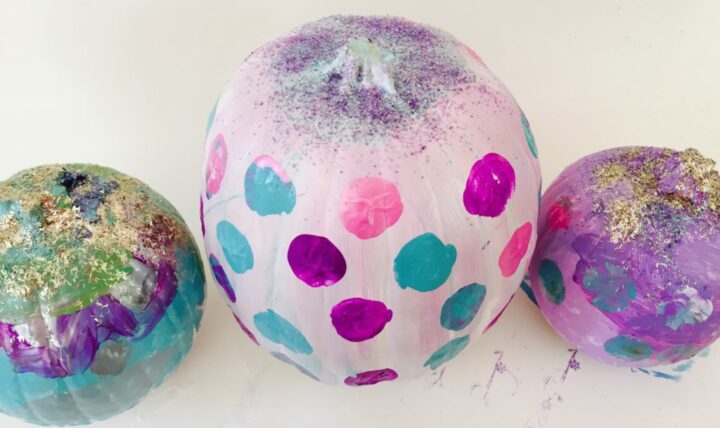 I'd never think of using marshmallows for painting!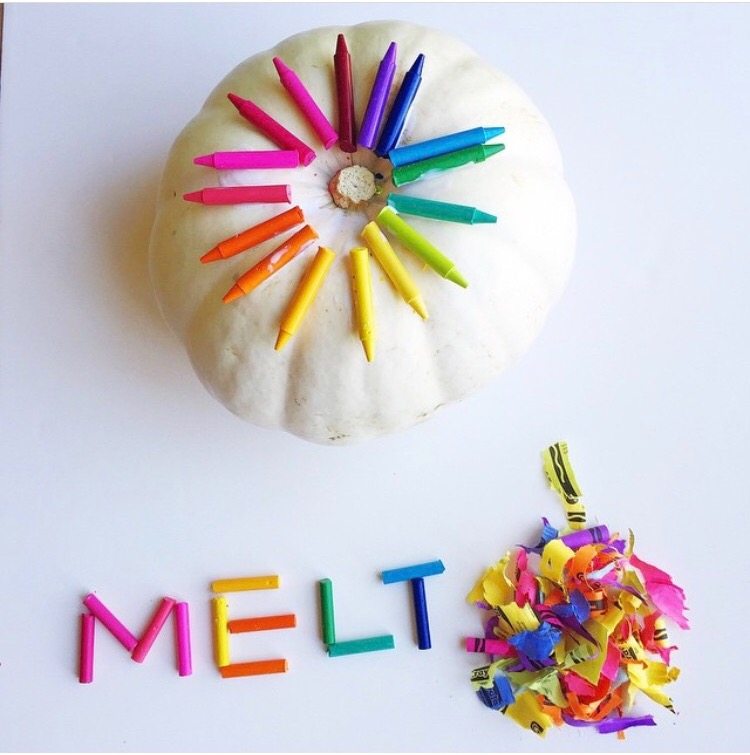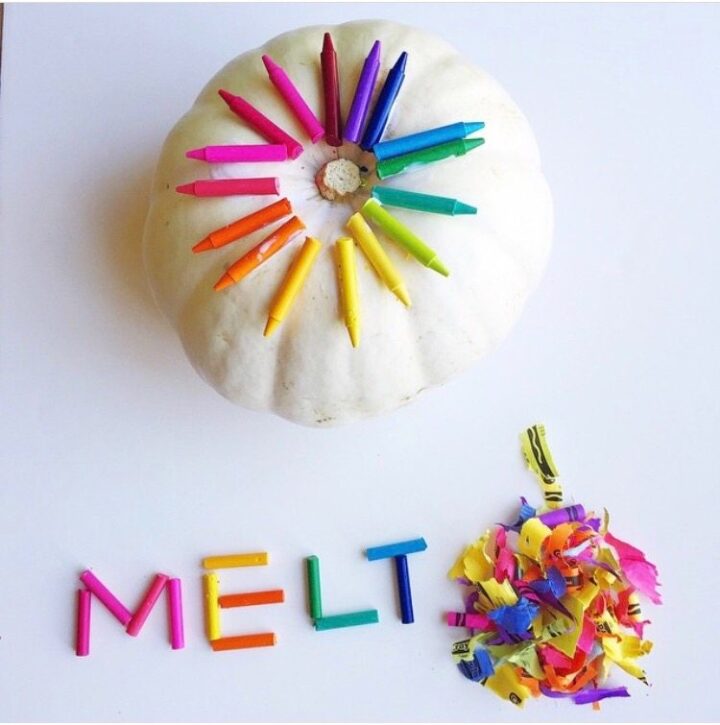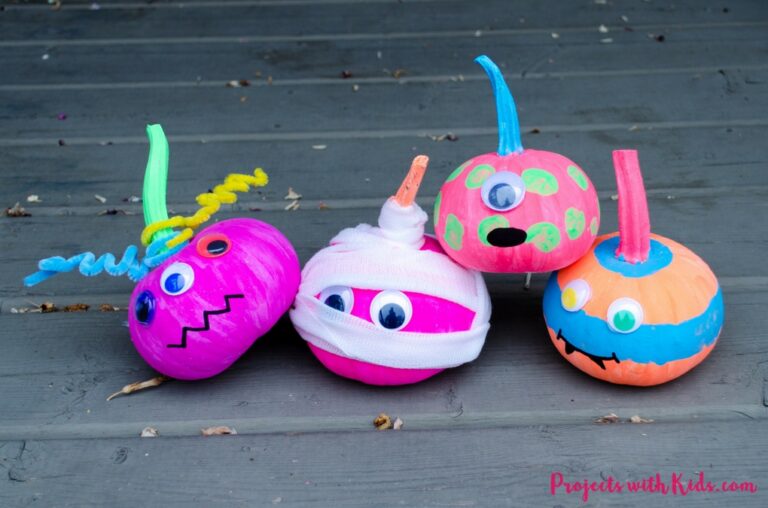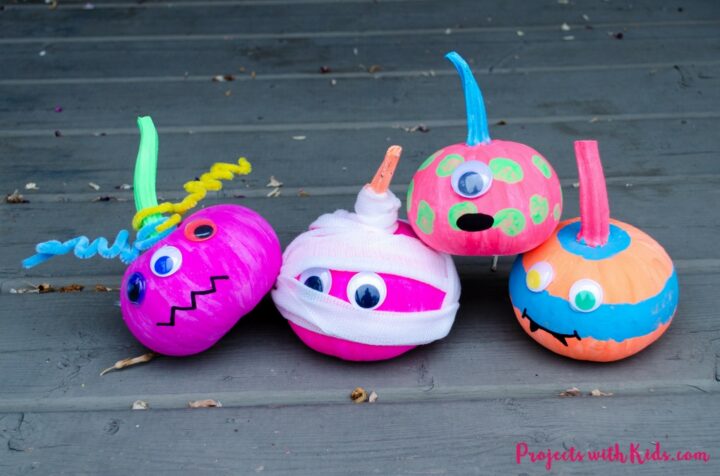 Pumpkin Kids Activities
Need more pumpkin ideas for kids? There are so many other activities to do with pumpkins, aside from creating a jack-o-lantern, or simply placing them on your porch!
The first idea that caught my attention was this inviting fall sensory bin, lovingly prepared by Amy at Wildflower Ramblings. It caught my eyes immediately, so inviting with its warm and plentiful fall colors...
And what about a simple pumpkin hide and seek?
Pumpkin hide-and-seek is everything you need in your life right now- low prep, fun, and engaging. Idea from Play Teach Repeat, where Clarissa used mini decorative pumpkins to hide them in various places around the house.
Or simply open a few pumpkins and use them on the water table for play.
This pumpkin boats fall water play idea is so cool - preschoolers will love it!
Next on, this cute yet simple pumpkin sensory play idea: pumpkin patch sensory bin. Prepared within minutes, placed somewhere in your backyard where it doesn't matter if some of the sand would come out from the box - hours of fun sensory play for your kids or grandkids!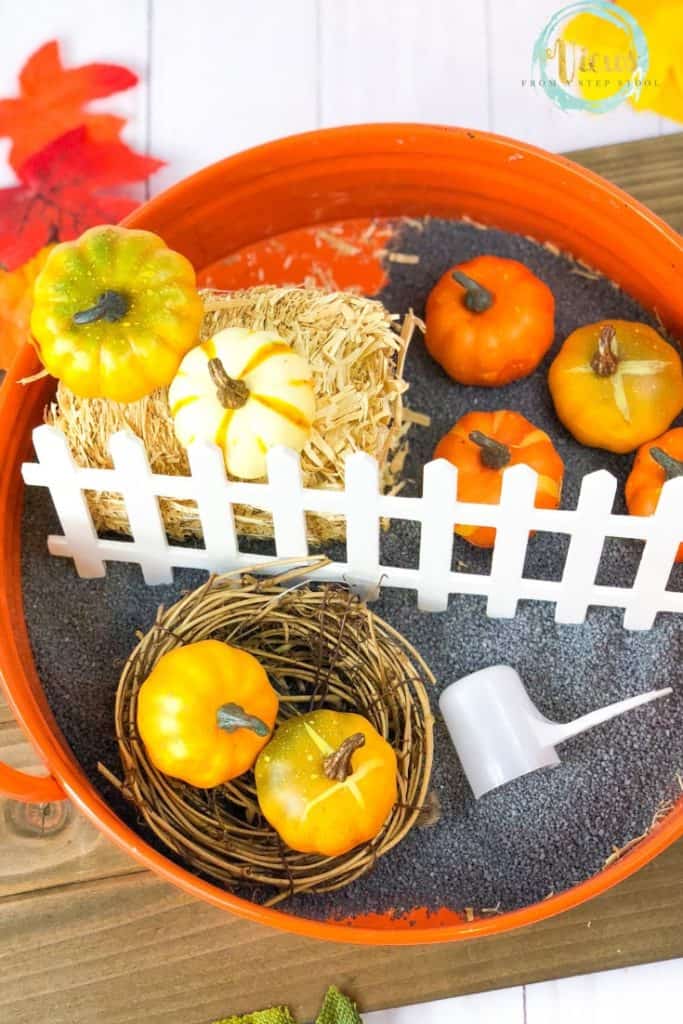 Make a Pumpkin Washing Station, just for fun!
More often than not, a child's play is also about the integration of practical life skills - an activity as simple as washing pumpkins could go a long way.
This fun pumpkin washing idea is from Where Imagination Grows.
When carving pumpkins, there will certainly be some seeds left. Don't throw them away, use pumpkin seeds for a fun pumpkin-themed kids activity, making colored pumpkin seeds for play.
More Pumpkin Themed Ideas for Kids
These fun pumpkin-themed kids activities don't involve real pumpkins. I made this list of some of the most inviting, fun, and playful fall pumpkin activities, crafts and games for you to use: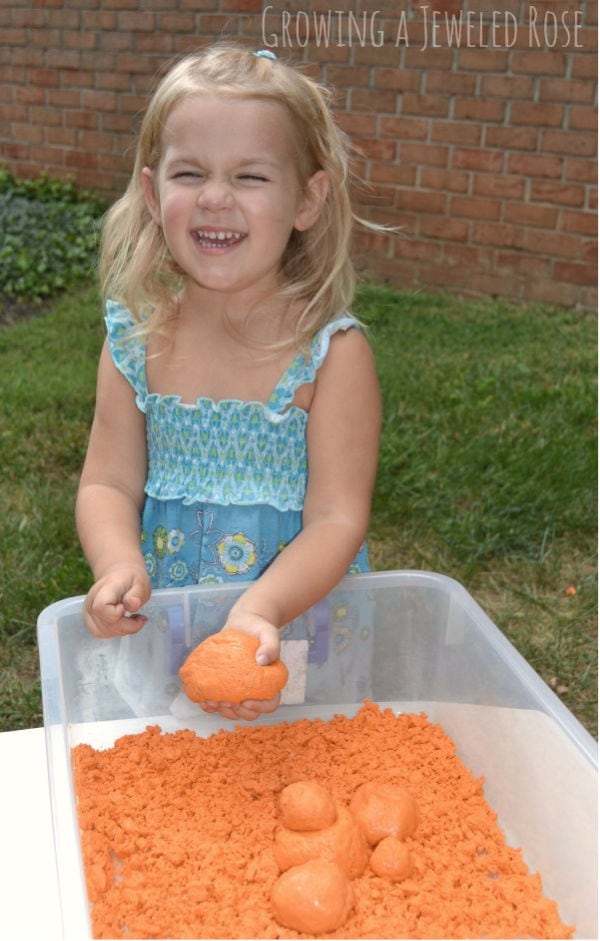 How about making some classic pumpkin moon sand? Recipe at Growing A Jeweled Rose
Diy yarn pumpkins!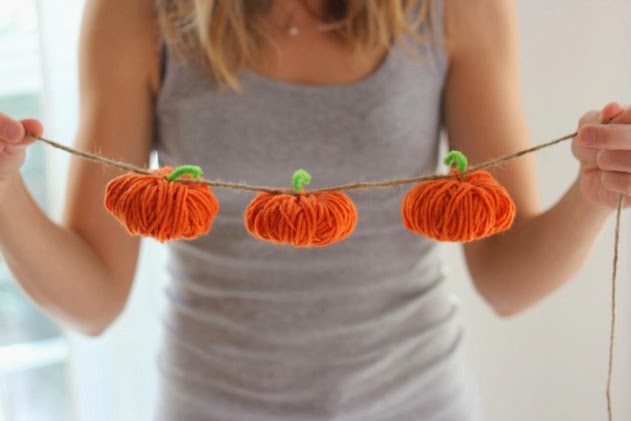 Making these diy yarn pumpkins couldn't be easier. This simple fall decor idea by Design Improvised can be used by both kids or adults alike. Make a few yarn pumpkins and attach them onto a string to create a fun fall garland.
How about making a few more, and using them to play tic-tac-toe!
This Halloween Tic Tac Toe yarn pumpkin craft and game by The Typical Mom is so much fun for kids and easy to make too. she gives the instructions and the 3 things you will need to create this fun Halloween game.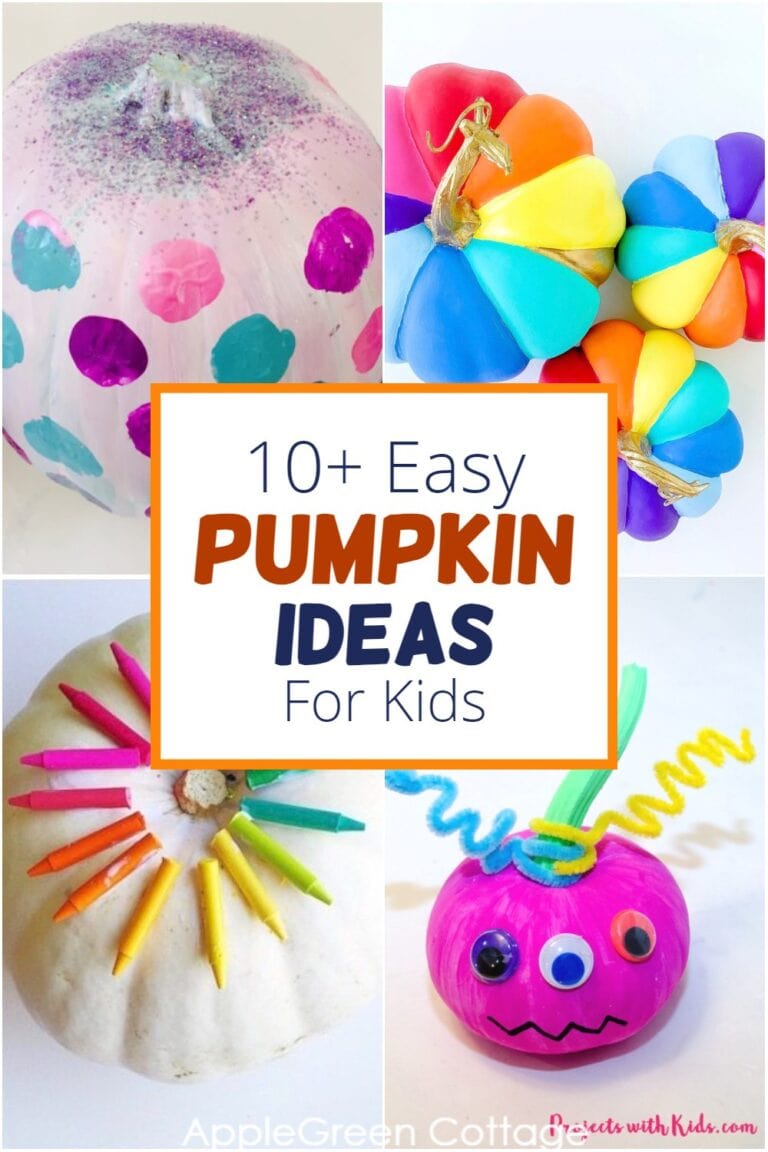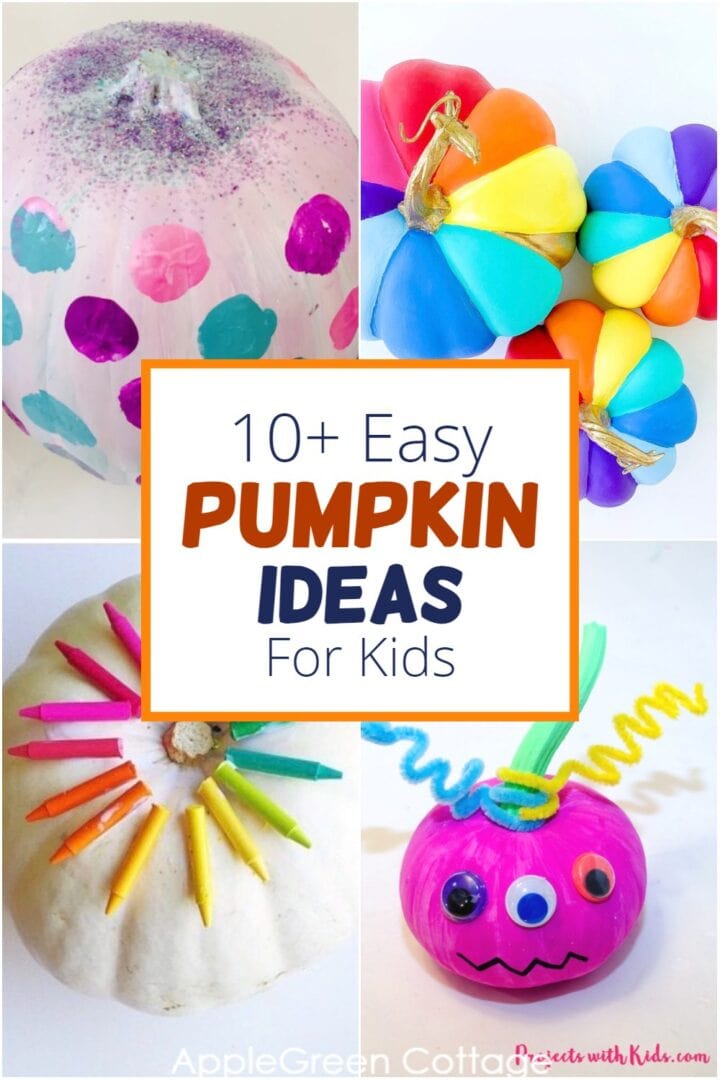 And what would YOU choose to do with a bunch of fall pumpkins? Let me know, I'm eager to test more ideas!!!
More kids activities to see: