Pumpkin kids activities. Take a look at these 5 amazingly easy and inviting pumpkin activities for kids this fall. Your kids (and you) will love them!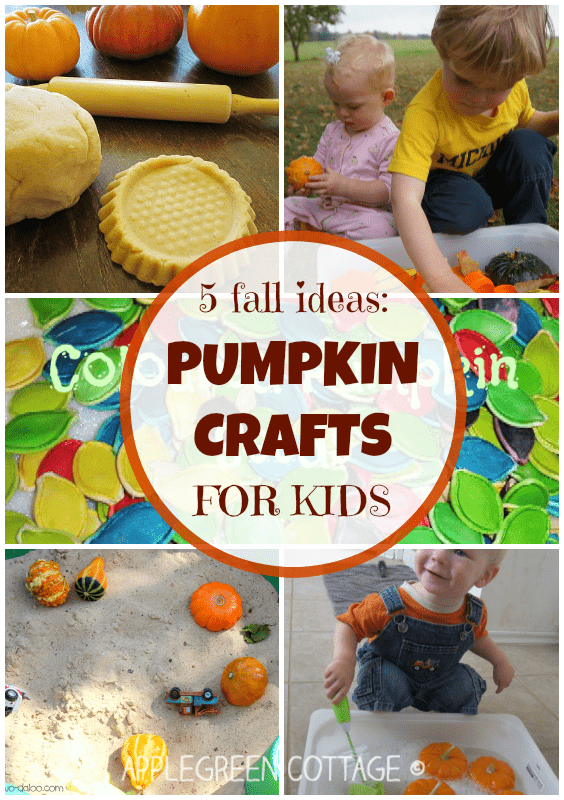 I got my hands on several beautiful orange pumpkins. And within minutes, off I went straight to Pinterest to check for some ideas on what to do with them. And you know what? There's tons of amazing ideas for pumpkin kids activities. Of course.
I figured these ideas I borrowed from the web might come in handy to somebody else who doesn't have too much time on their hands... So here they are, just a few of my favorite activities for kids to do with pumpkins. And admittedly, I would probably not have thought of any of these, was it not for Pinterest.
Pumpkin Kids Activities
The first idea that caught my attention was this inviting fall sensory bin, lovingly prepared by Amy at Wildflower Ramblings. It caught my eyes immediately, so inviting with its warm and the plentiful fall colors...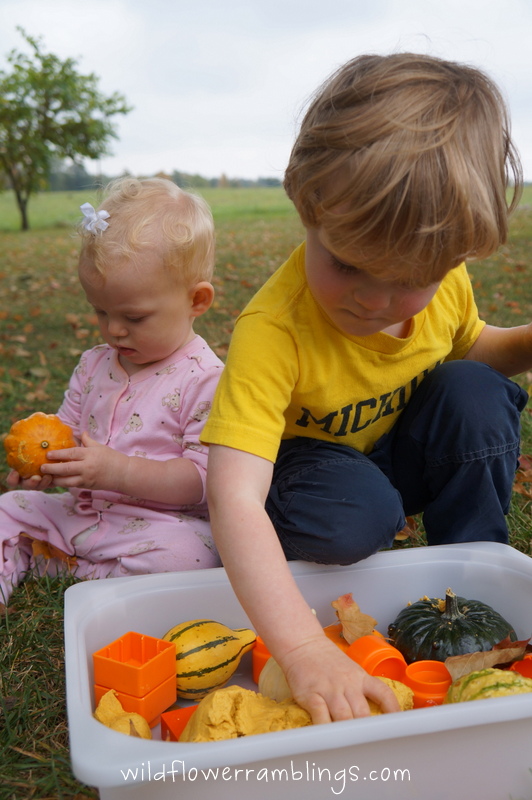 Wildflower Ramblings: fall sensory bin
And what about simply throwing a few pumpkins into the sandbox in a back yard for a lively hide-and-seek play, just like these kids did at Two-daloo ?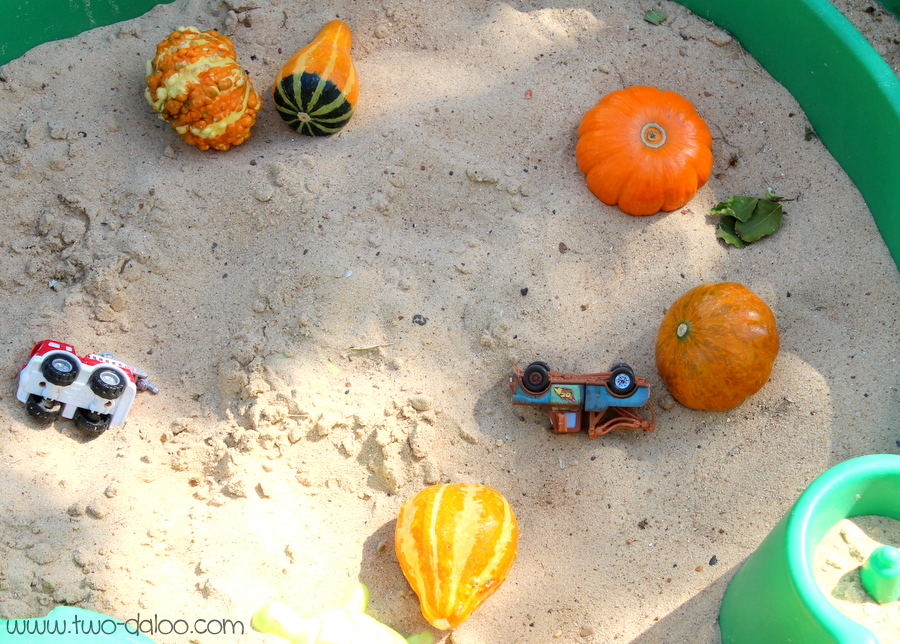 Pumpkins in the sandbox by Two-Daloo
More often than not, a child's play is also about integration of practical life skills, as nicely presented by Amy at Crunchy and Green - an activity as simple as
washing pumpkins
could go a long way... (and the cute kid reminds me of a certain boy out there in a London kindergarten - hi, Ben)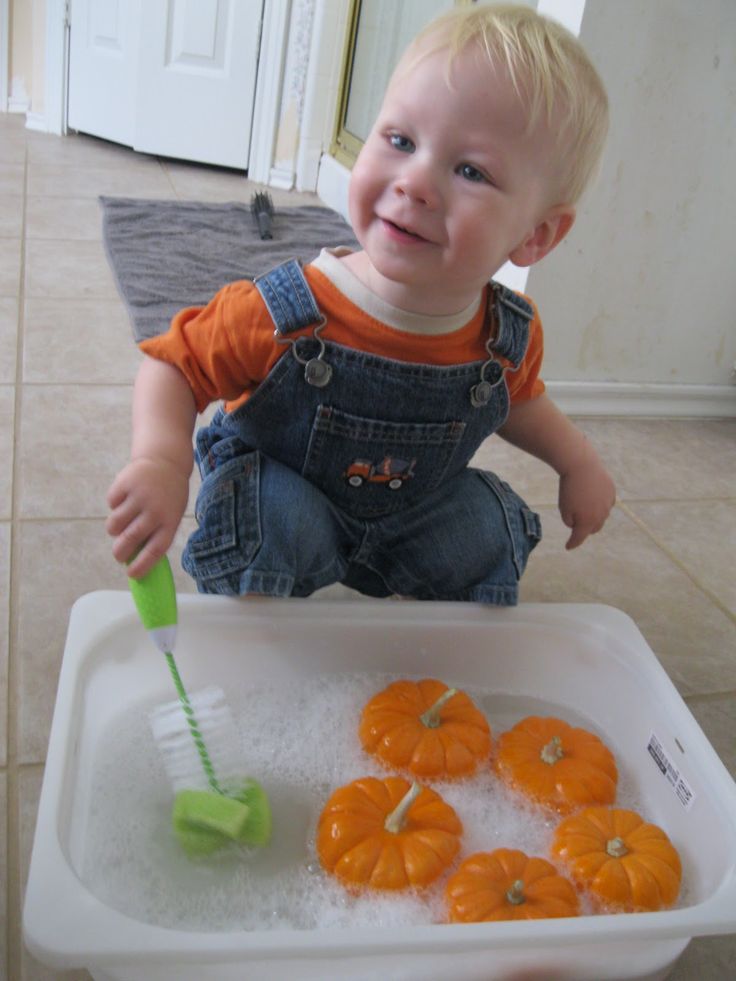 Crunchy and Green: washing pumpkins
And when you decide to use the pumpkins, there will certainly be some seeds left. Don't throw them away, use them to make colored pumpkin seeds for play, just as Tricia from 2big2little (edited: sorry, link not live any longer) did: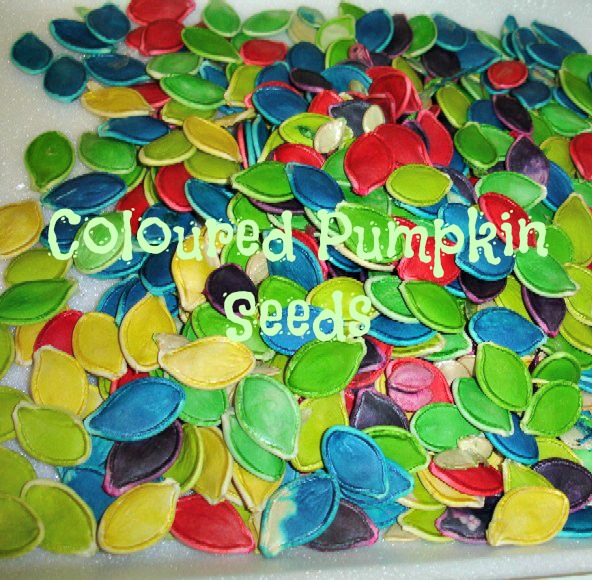 2big2little: Coloured pumpkin seeds
How about a classic pumpkin pie playdough by Kristin at Homespun-with-love? She even added a playdough recipe and a detailed how-to so you might want to check it out: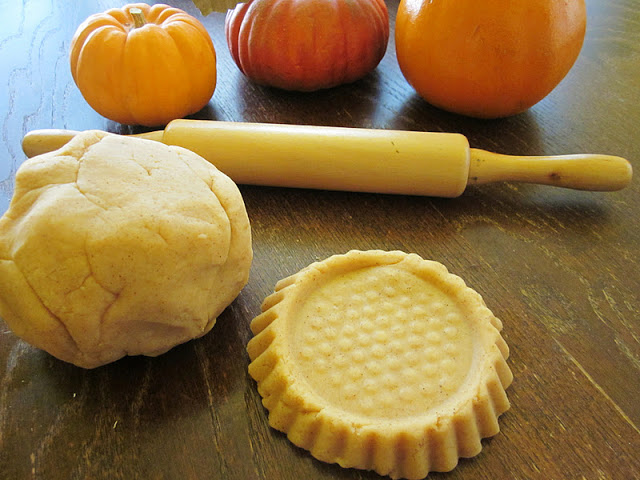 Homespun with love: pumpkin pie playdough
And let's not forget, kids get hungry while playing and you might just want to check this delicious autumn pumpkin treat that Cathy has made at Three kids and a fish. And she's good at it!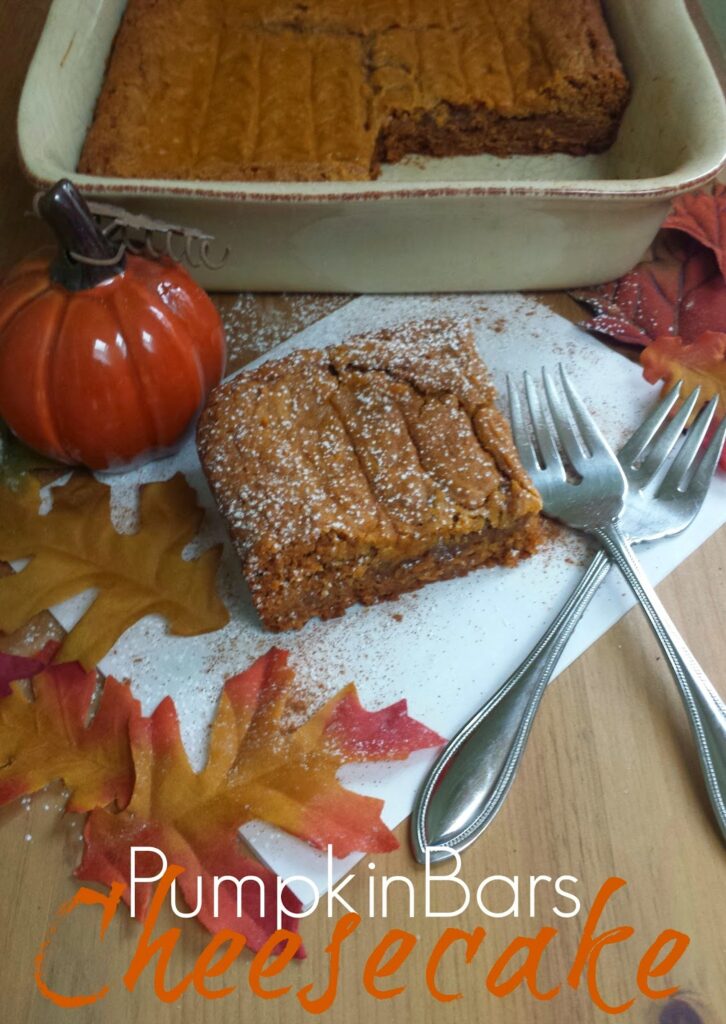 Three kids and a fish: pumpkin cheesecake bars
And what would YOU choose to do with a bunch of fall pumpkins? Let me know, I'm eager to test more ideas!!!
WANT MORE FREE TUTORIALS AND GOODIES?
Get email updates and never miss out on new patterns, printables and tutorials. If you sign up at THIS link, you'll also get the Fabric Hanging Basket Template for FREE, right now. A cute and easy-sew!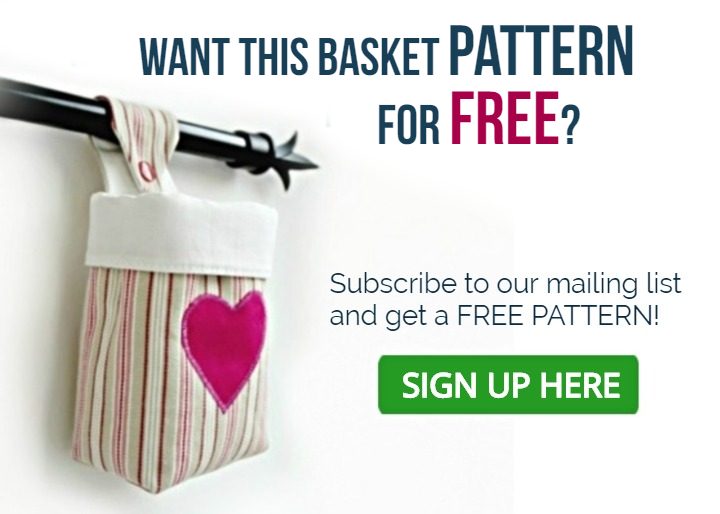 Or …check out this popular PDF pattern – the Earwarmer Headband pattern in 8 Sizes:
Also, check out this cute earflap beanie pattern in my shop: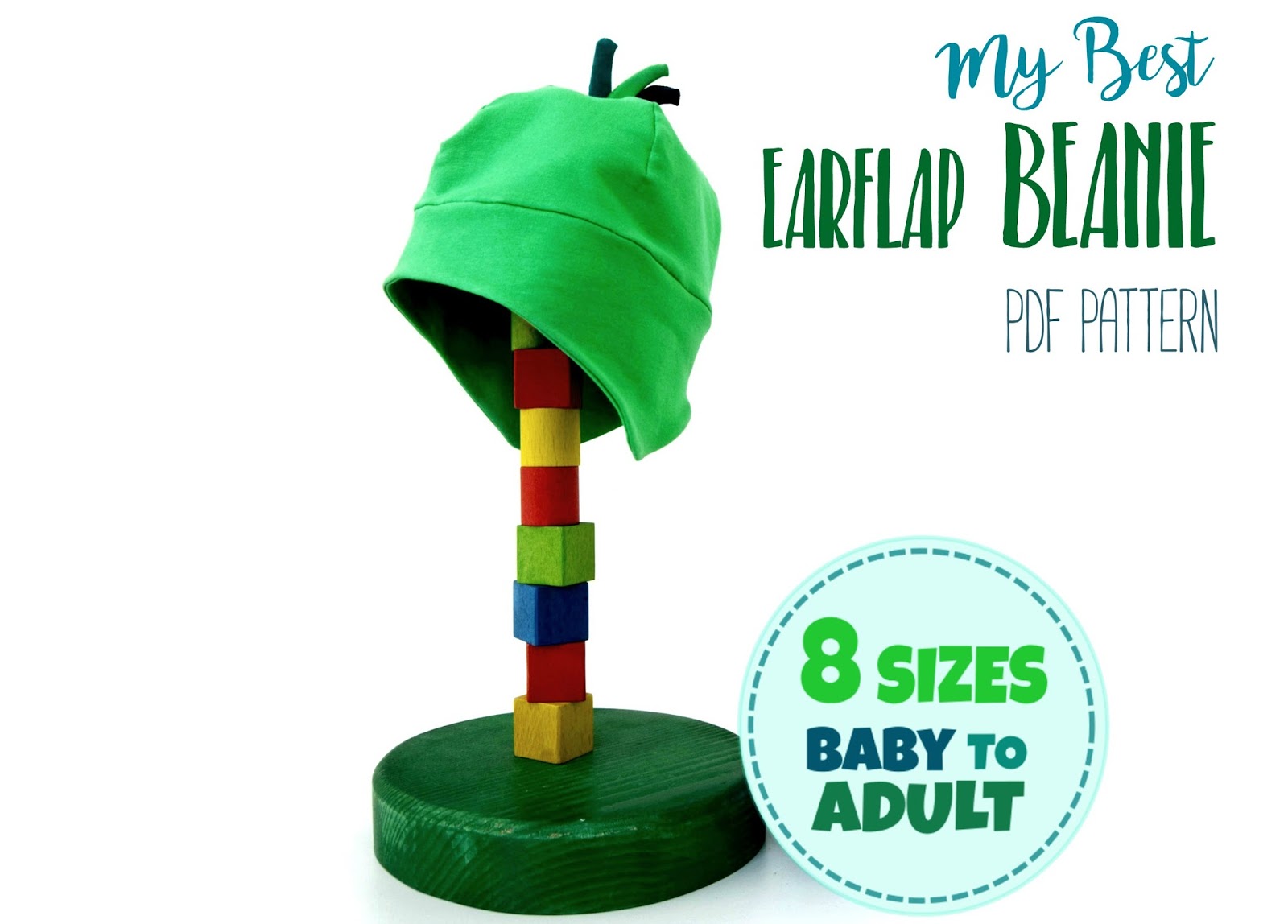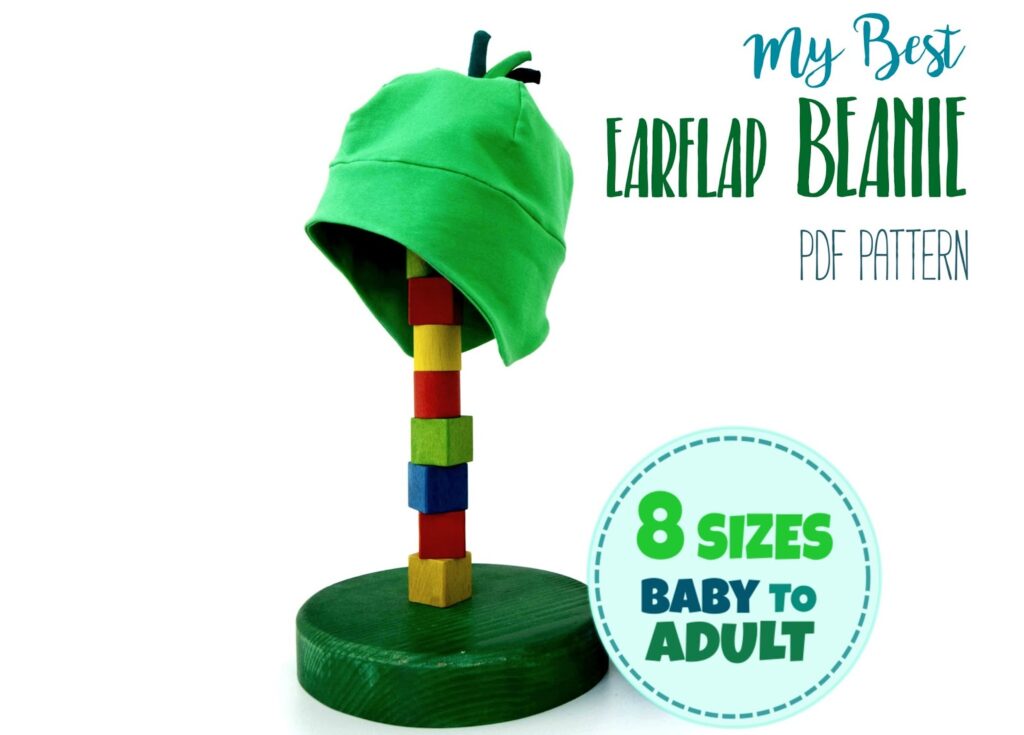 An excellent choice for everyone who has children and would love to see their ears protected in the fresh fall (or spring) wind.