Make an easy diy cape this Halloween! Let me show you a quick and easy way to make a simple diy knight cape for kids this Halloween to combine with this popular diy knight costume from a while ago. (The easiest ever!) It's an ideal last-minute Halloween kids costume when you are running out of time!
This diy cape is very simple, it's open at the front and held together by a ribbon. In addition to a knight's cape, it doubles as a king's costume or whatever is needed at the moment. A perfect piece of clothing for kids' pretend play!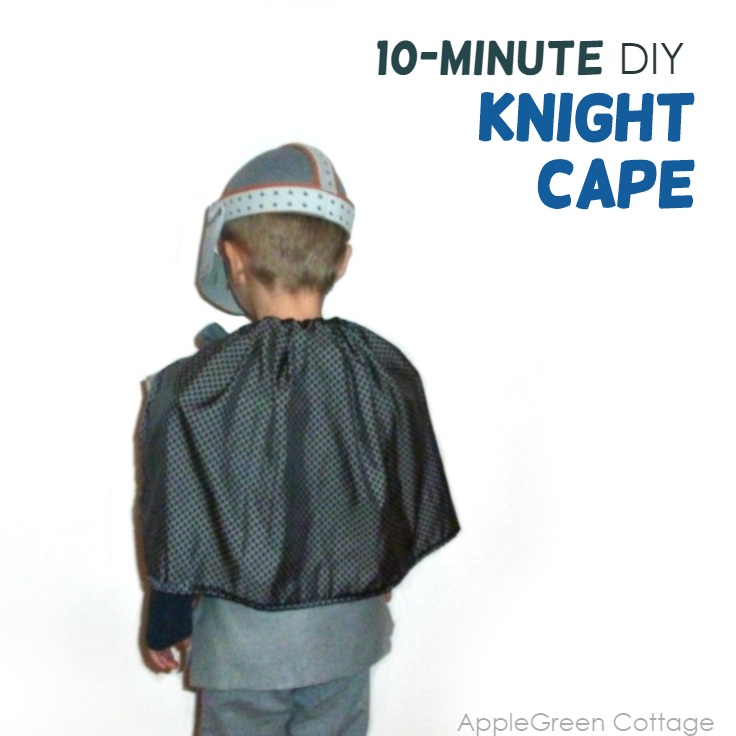 Please note the post includes affiliate links. Thanks for your support. Check out more costume tutorials at AppleGreen Cottage:
Now, let me show you how to make a diy cape like this at zero-cost:)
Diy Cape Tutorial
This DIY cape has been made to complement this Halloween costume of a certain little knight who explained to me that knights wore additional capes on tournaments. (What - you didn't know? Me neither 🙂
And to stay within the color range of the DIY knight tunic I had made just days before, I searched for something with a grey, metallic look. A never worn men's housecoat I dug out from the recycle pile looked like the perfect material. Ten minutes later and - done!
Supplies To Make A Diy Cape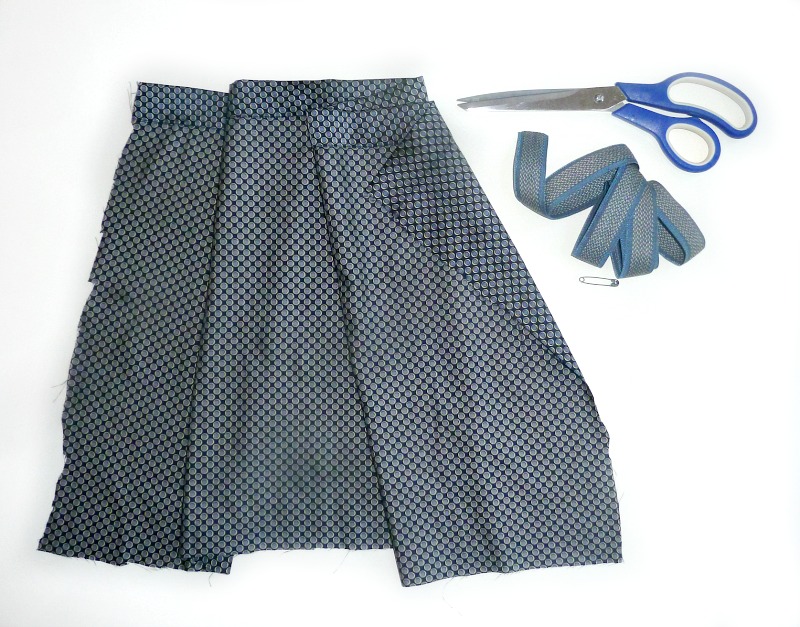 an old piece of clothing with an existing hem (old dress, coat, t-shirt, etc.)
a ribbon
a safety pin
scissors
tape measure
Now, let's break the entire ten-minute process into simple steps. It's totally easy, promise!
Diy Cape Tutorial:
1) Find a suitable piece of material. Whatever you choose, look for something that has a sewn bottom hem, so you don't even need to make the casing for the ribbon.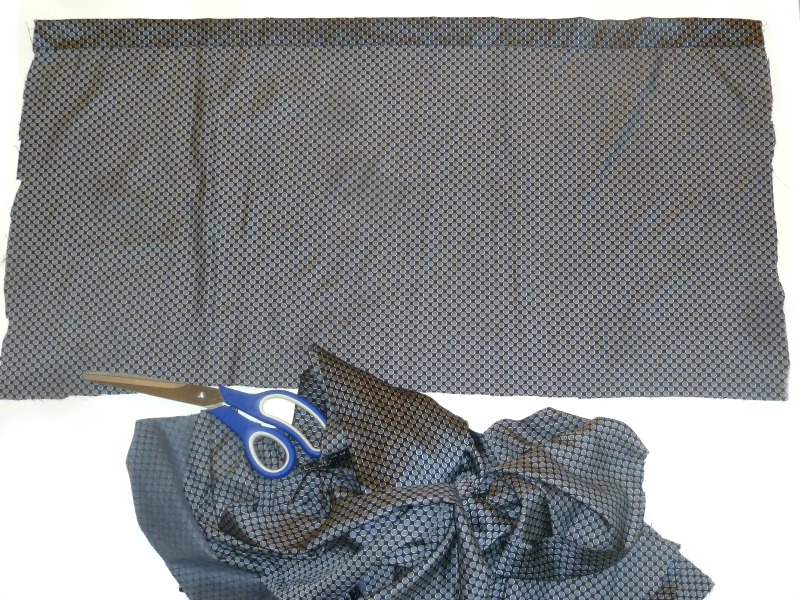 2) Cut a rectangle from your fabric (the existing hem should be on the longer side of the cutout - see the above photo!):
width: at least 10 inch (25 cm) wider than the shoulder-to-shoulder measure of the kid who'll wear the cape
height: just to cover the shoulders of the cape wearer (20 inch was more than enough for us)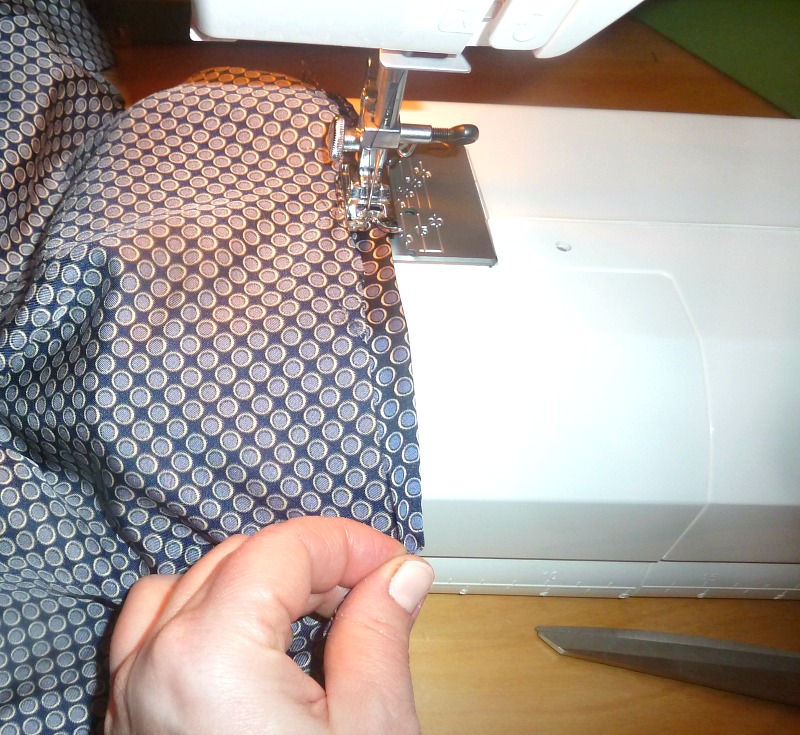 3) Hem the edges if your material frays. (IF you have time.)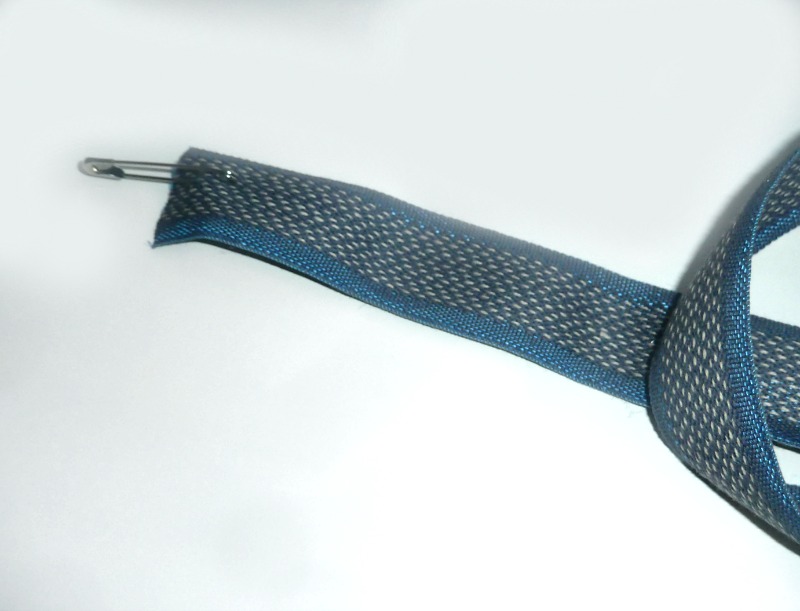 4) Attach the safety pin on one side of the ribbon.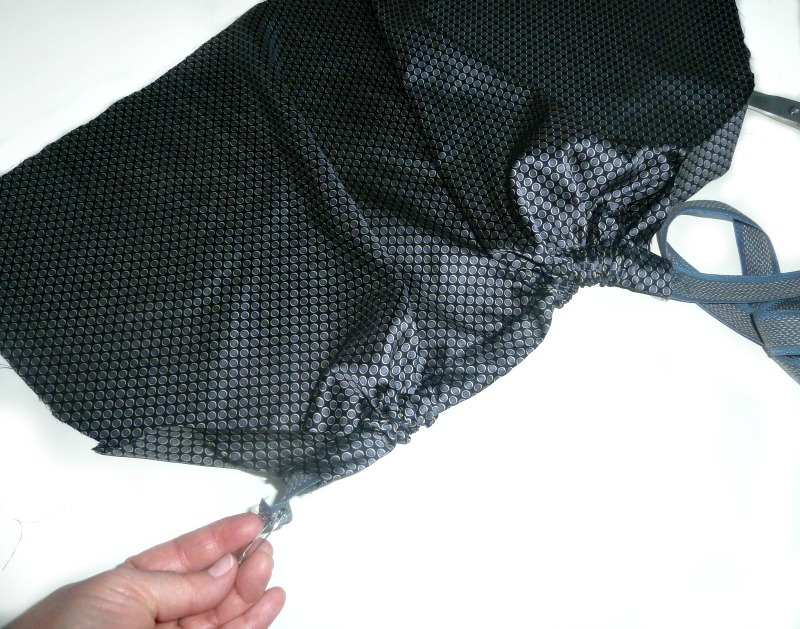 5) ...and guide it through the casing (i.e. through the hem from your old piece of clothing).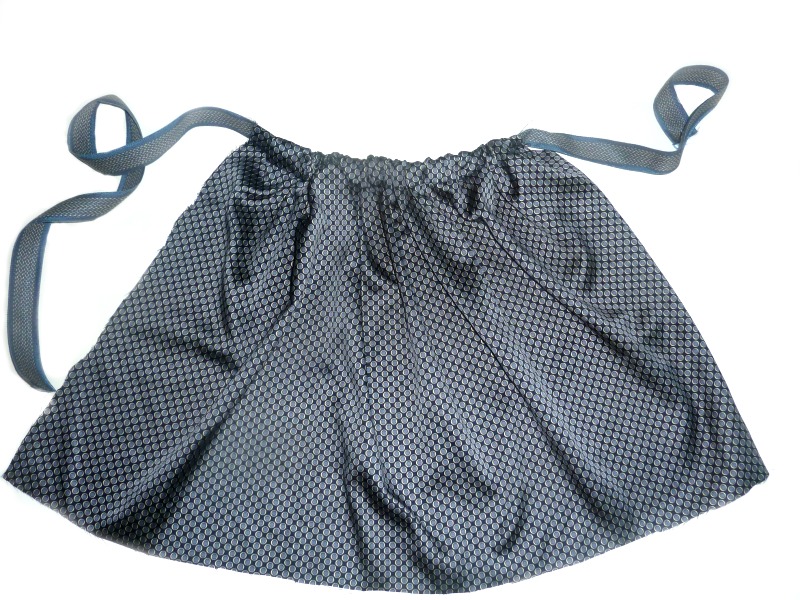 6) Gather the fabric by pulling the ribbon on both ends. You've just made a perfect simple cape for kids pretend play or Halloween party!
Just remember to closely supervise the little ones when playing with their diy cape, as the cape has a ribbon tie. Now, can you handle a last-minute Halloween kid's cape like this? You know you can!
And if you need more ideas for Halloween costumes (especially last-minute DIYS), check out these two: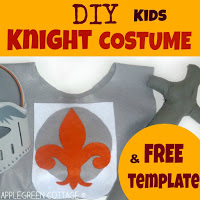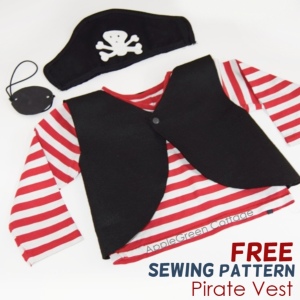 Save For Later: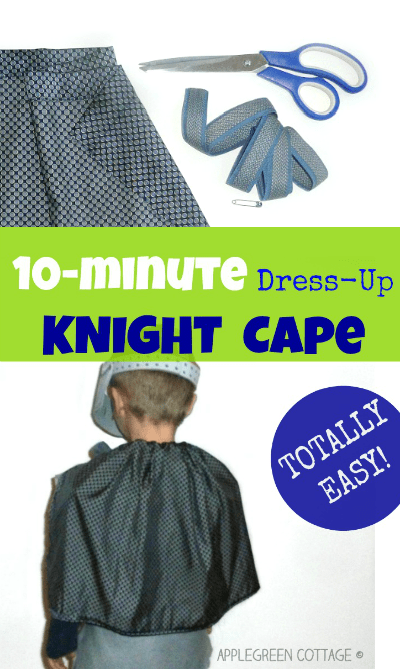 Need more fabrics?
Now, if you really can't find any fabrics resembling a metallic look at home, you can check out these shops.
Also, feel free to check out some of my PDF patterns in my shop. You can use the earflap beanie pattern as a helmet.
Also, check out this cute earflap beanie pattern in our shop: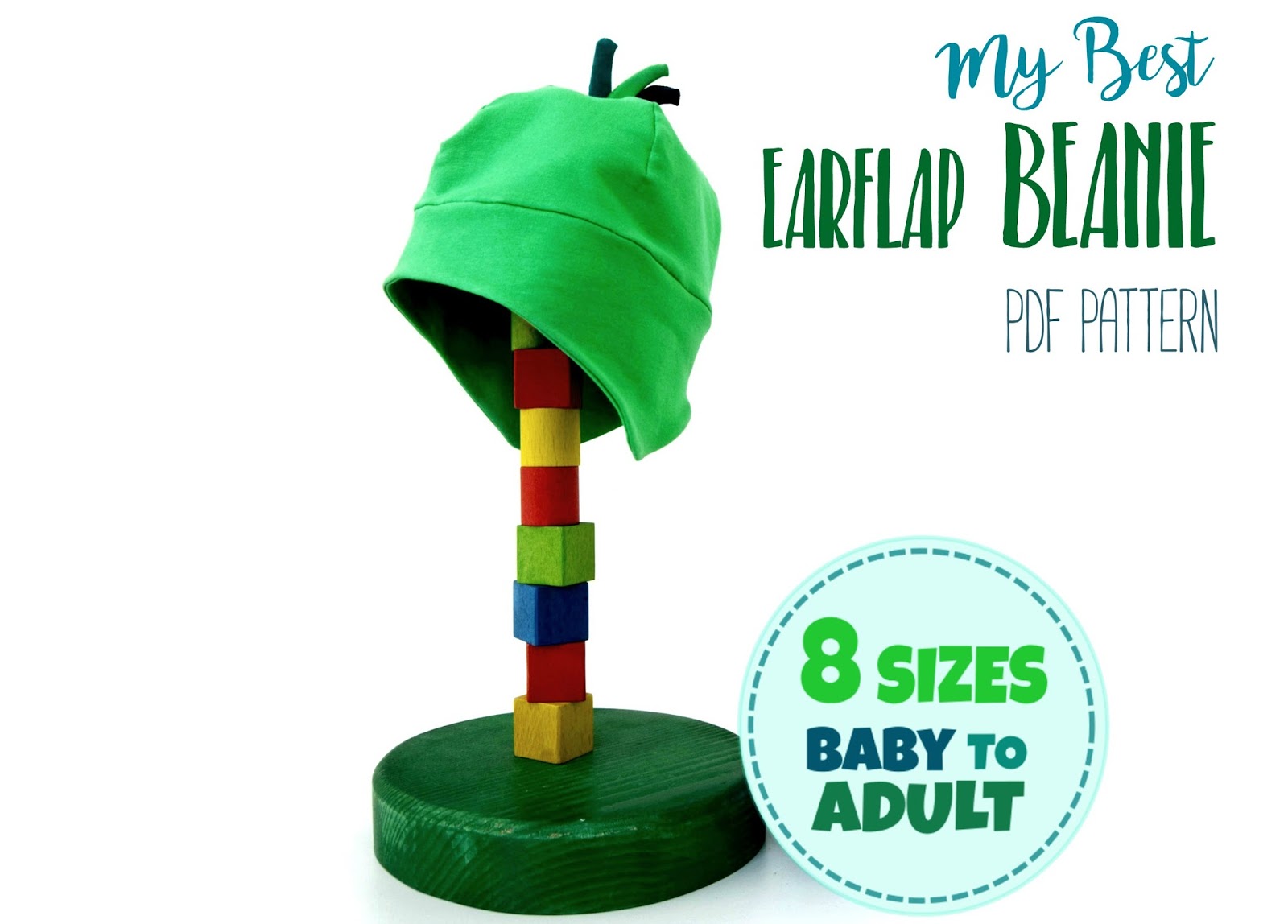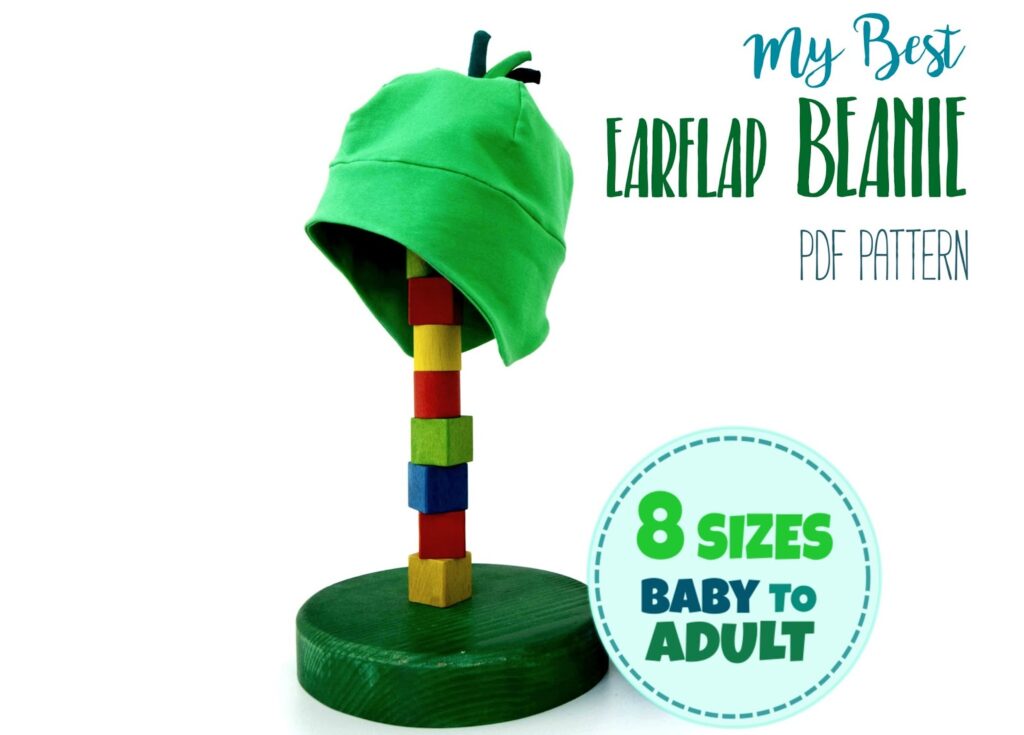 An excellent choice for everyone who has children and would love to see their ears protected in the fresh fall (or spring) wind.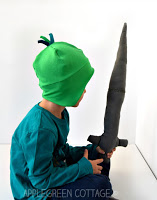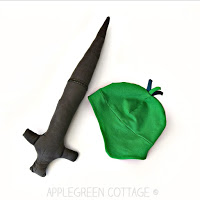 Our son's (third) DIY knight outfit. Helmet is based on this pattern.
Want More Costume Sewing Inspiration?
Or ...go straight to the gift bag pattern. Smart and simple construction, originally a gift bag but around Halloween, it doubles as an adorable Trick-Or-Treat bag - 6 sizes and designs for all your wishes!