Today, let's try easy diy Halloween costumes for kids! Here are 10+ easy but cute Halloween costume ideas to make that go very well with the 10+ Fun Halloween Sewing Ideas I made a while ago. And spoiler alert: some of the costumes are so easy you won't even need a pattern! Others include a free pattern - how cool is that! Now take a look and choose your favorites this year!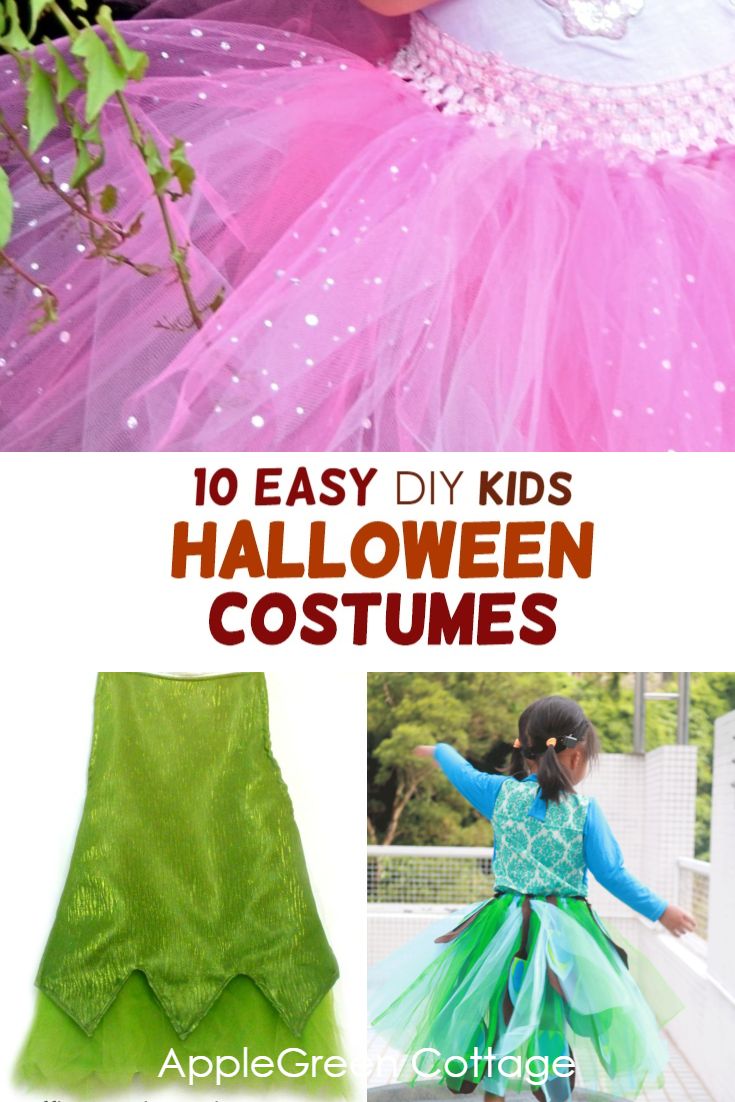 This post also includes affiliate links. Thanks for your support. If you like to get creative around Halloween, check out these fun ideas too:
It's nearly time to dress up your little ones into Halloween costumes. Have you thought about what Halloween costume you would make this year? Deciding on the Halloween costume seems to be the most challenging part of Halloween preparations. I'm here to help! Here's a collection of 10+ easy-sew (and some no-sew!) Halloween costume ideas for your kids you can make in a reasonably short time.
Diy Halloween Costumes
Some of these diy Halloween costumes are really quick to make, like the last-minute pirate or knight cape costume, so if you're running late, take a look! Some of the diy costume ideas include free patterns, so it should make it even easier for you and your kids to enjoy an amazing Halloween this year. Check them out!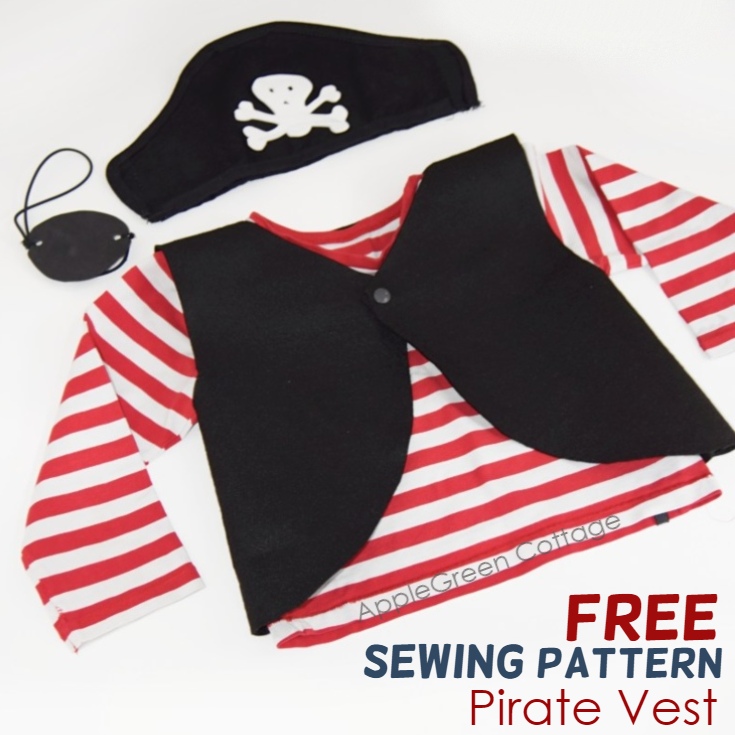 For all the little pirates out there: a Last-Minute DIY Pirate Costume tutorial for kids. Get your FREE pattern here!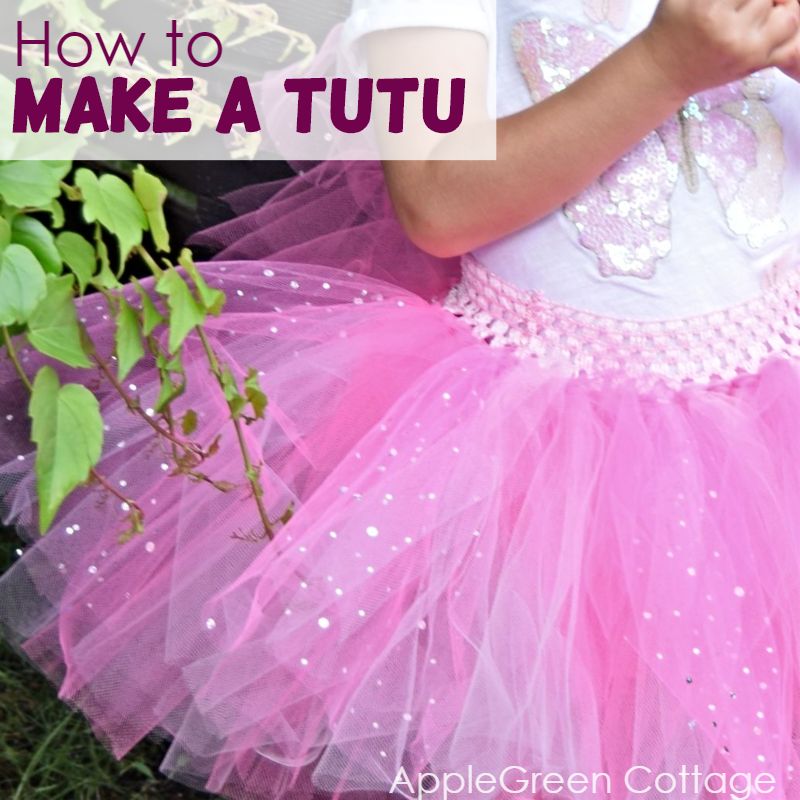 This tutu is so easy to make, involves nearly no sewing and can be turned into a fairy costume, or worn by princesses, witches, cinderellas and the like. So many uses - for years to come! Check out the tutorial HERE.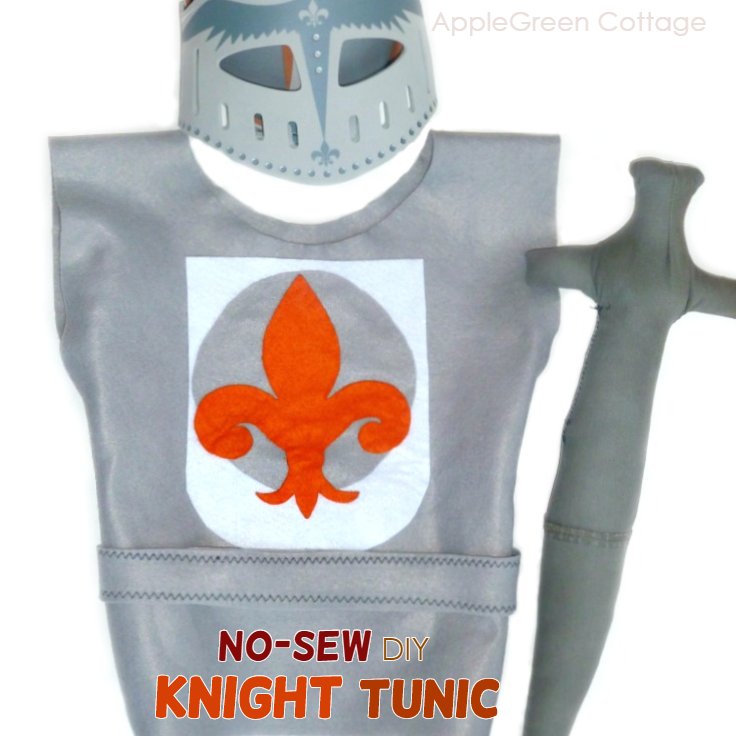 Want to make a super easy knight costume for your kid in a really short time? No sewing involved? Easy and inexpensive? There it is, your easy DIY Knight Costume to try out. You can be sure the homemade tunic will become your kid's favorite piece for pretend play!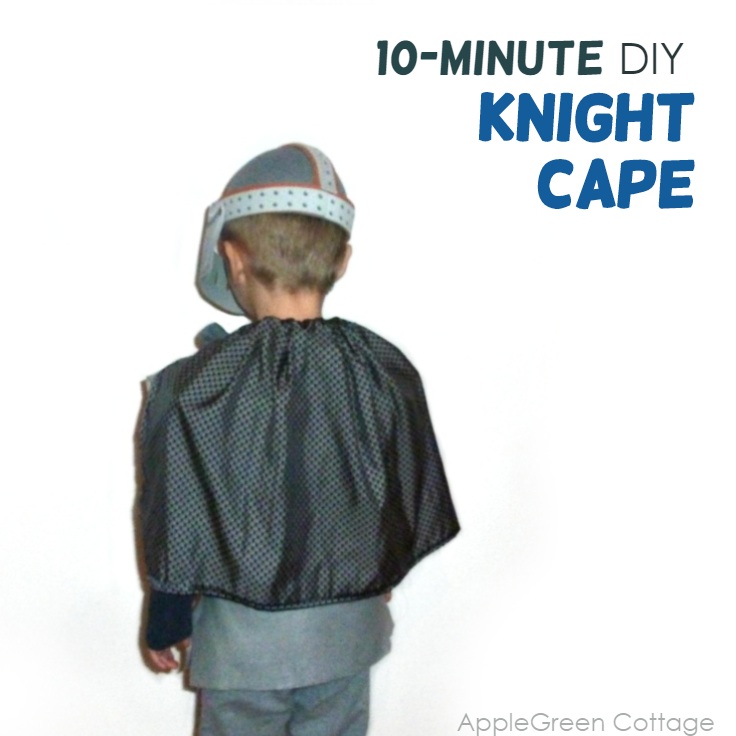 The 10-Minute DIY Kids Knight Cape is a great and easy addition to your kid's Halloween dress-up box. Ideal for a last-minute costume when you are running out of time!
5) Vampire Cape Costume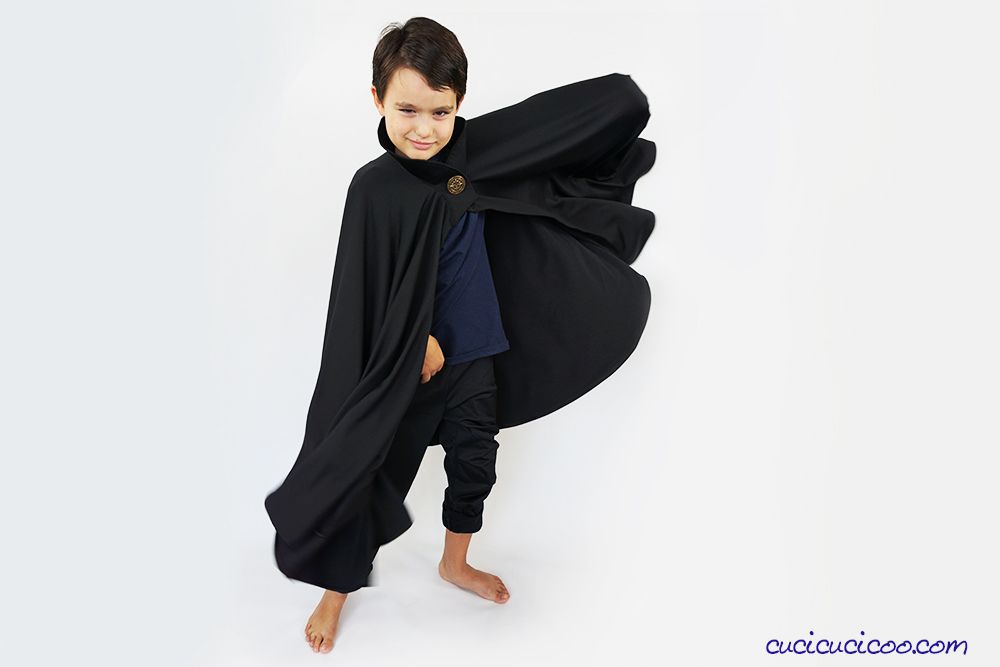 What an amazing idea from my friend Lisa at Cucicucicoo, this circle cape comes with a rigid collar, and it swirls around. Check out the free vampire cape tutorial here.
6) Cute Peacock Costume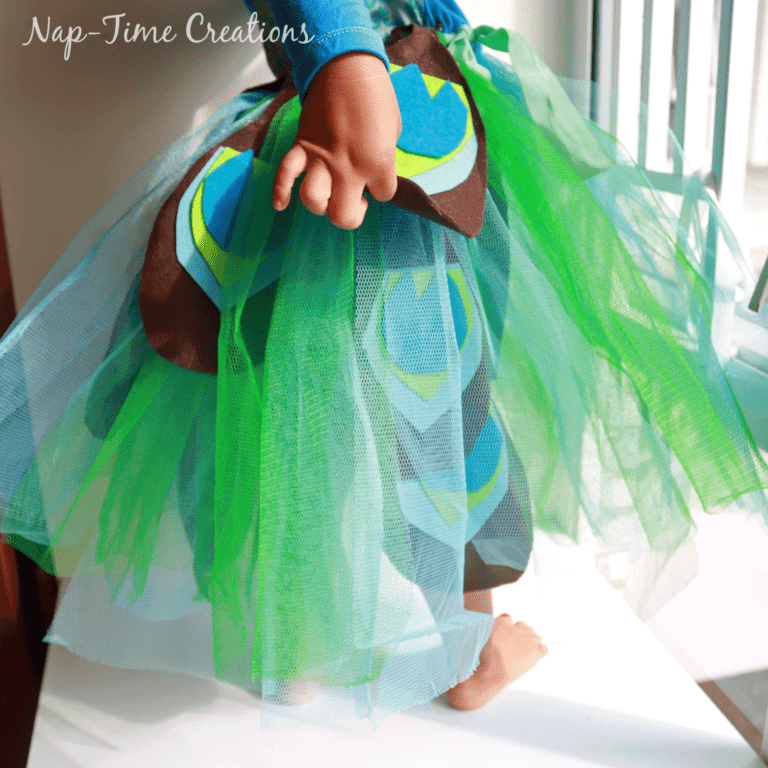 With this tull-based skirt, combined with a little shirt hack, you'll have your little girl ready for Halloween in no time! Peacock Costume by Life Sew Savory, one of the most creative diy Halloween costumes I've seen!
7) DIY Princess Leia Costume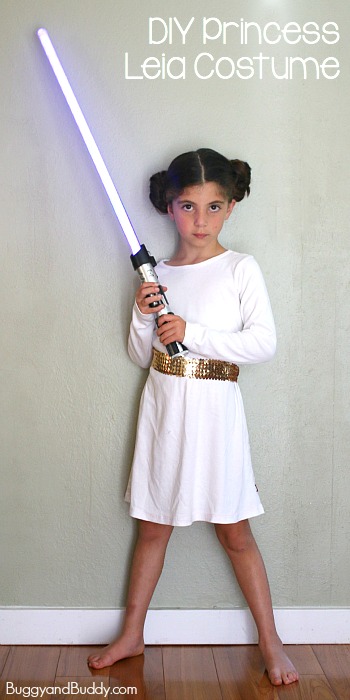 DIY Princess Leia Costume by Buggy And Buddy
Fans of Star Wars? Here, a clever Leia costume idea. Can't go any easier! DIY Princess Leia Costume by Buggy And Buddy
8) Tinkerbell Costume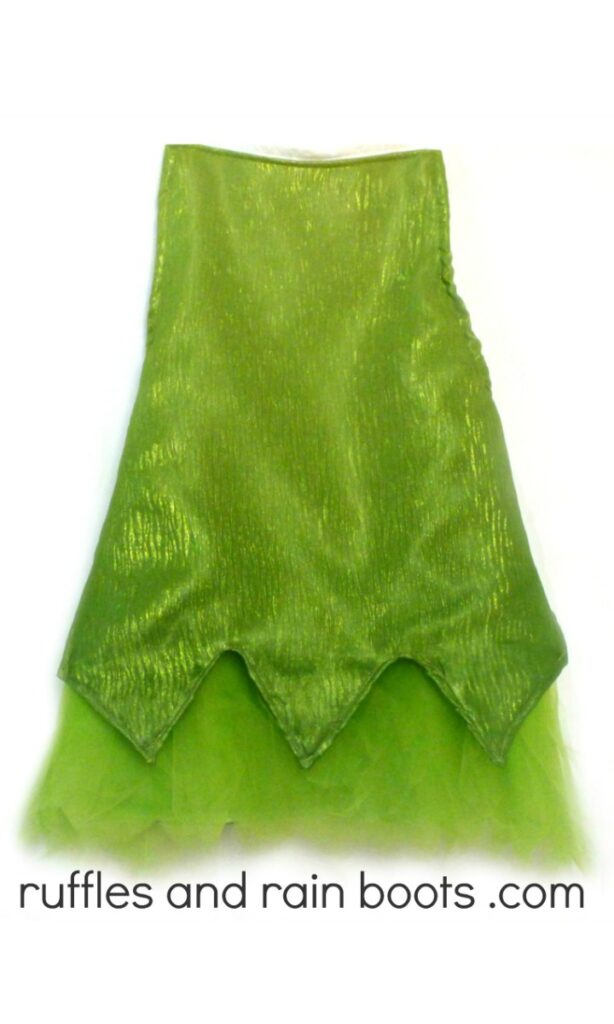 I love creative Halloween costumes for children, they are so colorful! If you have a fairy fan in your house, this will be a perfect choice: a cute Tinkerbell Costume by Ruffles And Rain Boots. It's an apron-based dress, and this little hack makes it even easier to sew!
9) Native American Costume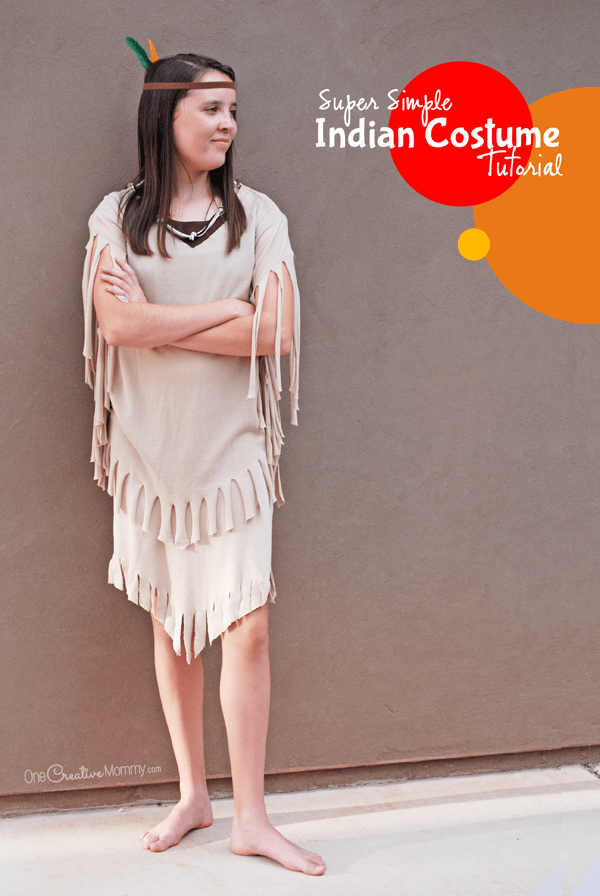 And here's a super simple Native American Girl Tutorial by One Creative Mommy. Quick and easy!
10) Frozen-Inspired Nordic Tunic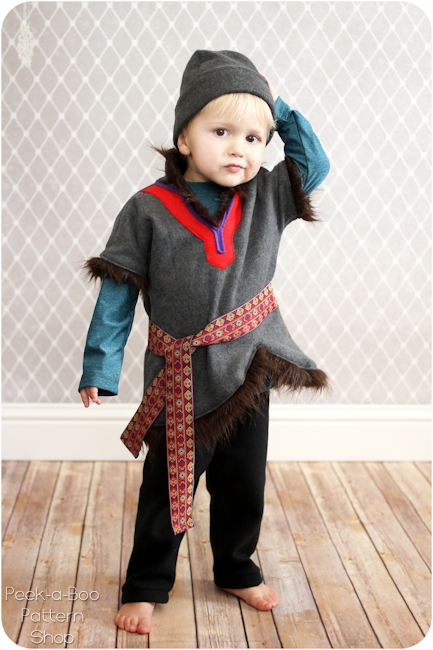 Remember Frozen? Off course! And for boys to join the fun, here is a cute little Kristoff Inspired Nordic Tunic costume by Peek-A-Boo. (Free sewing pattern and tutorial for this diy costume!)
11) Dino Tail Tutorial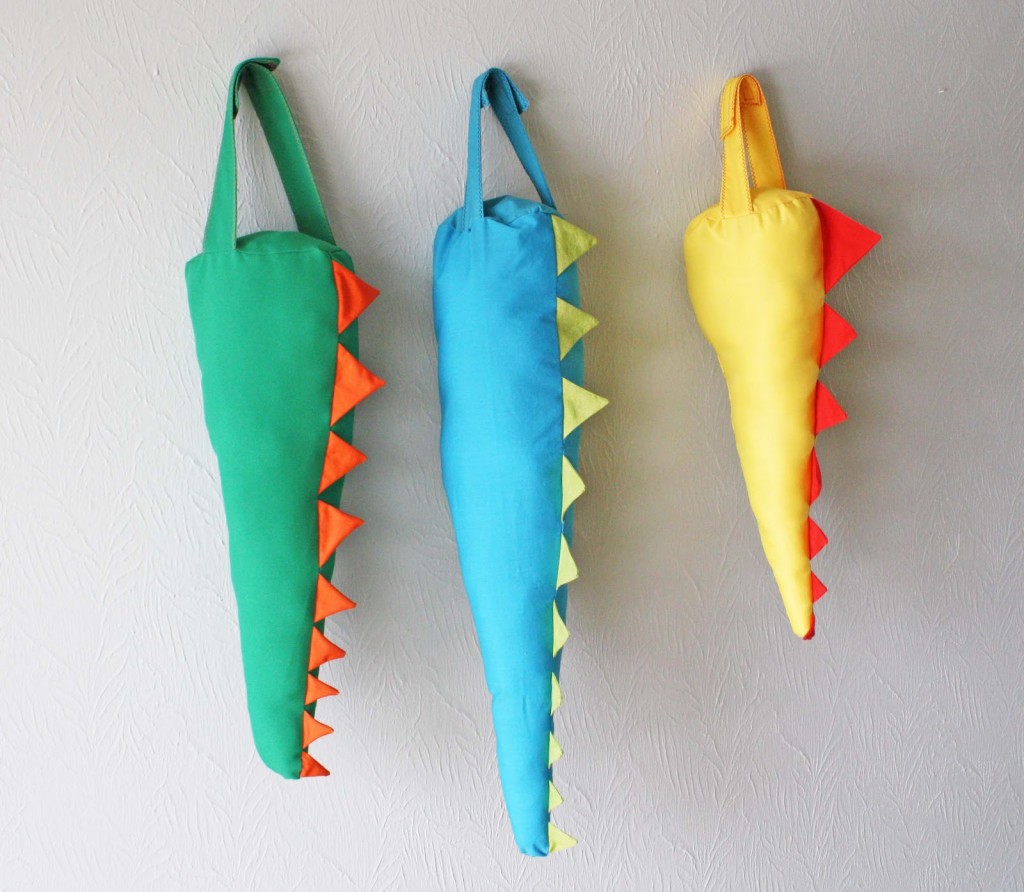 For all dinosaur fans (yes, I'm looking at you, nearly the entire 3- to 5-year old population on this planet! And some more 😉 here's a perfect accessory you won't only be using on Halloween: Dino Tail tutorial at Andrea's Notebook (edit: the link to the tutorial is currently not working, but I left the image for your convenience, and because it's still one of my favorite dino ideas. Ever.) One of the most creative Halloween costumes for toddlers I've found on the net!
12) Cute Little Witch Costume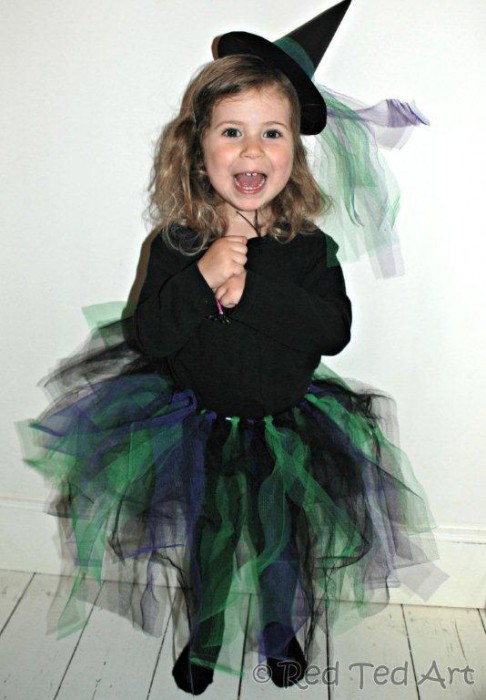 What a perfect idea for an easy Halloween costume: make this cute little witch costume by Red Ted Art without sewing a single stitch!
13) Super Creative DIY Marshmallow Costume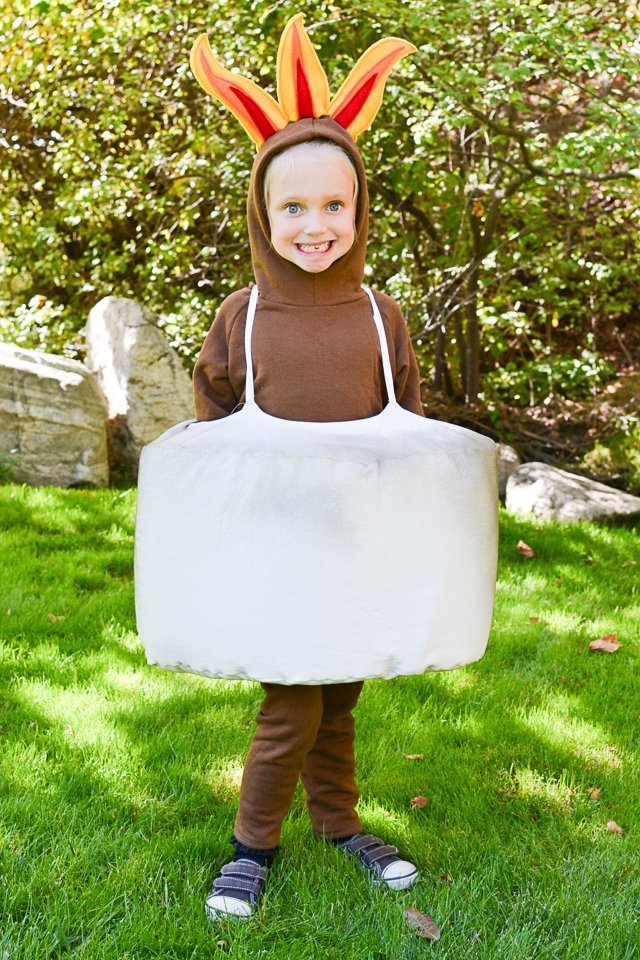 This marshmallow costume requires you to be a little experienced in sewing, but oh my it's so cute and creative I want to start sewing it right now. What a fun way to go for a trick-or-treat! Get the free tutorial at Heather Handmade blog.
14) A Quick And Easy Diy Octopus costume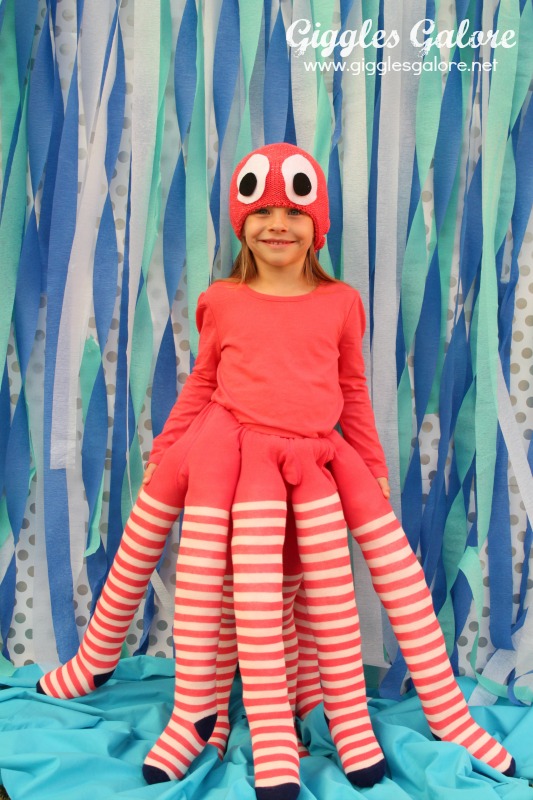 This DIY Octopus Costume is all kinds of fabulous - and you can diy it so quickly!
Save for later: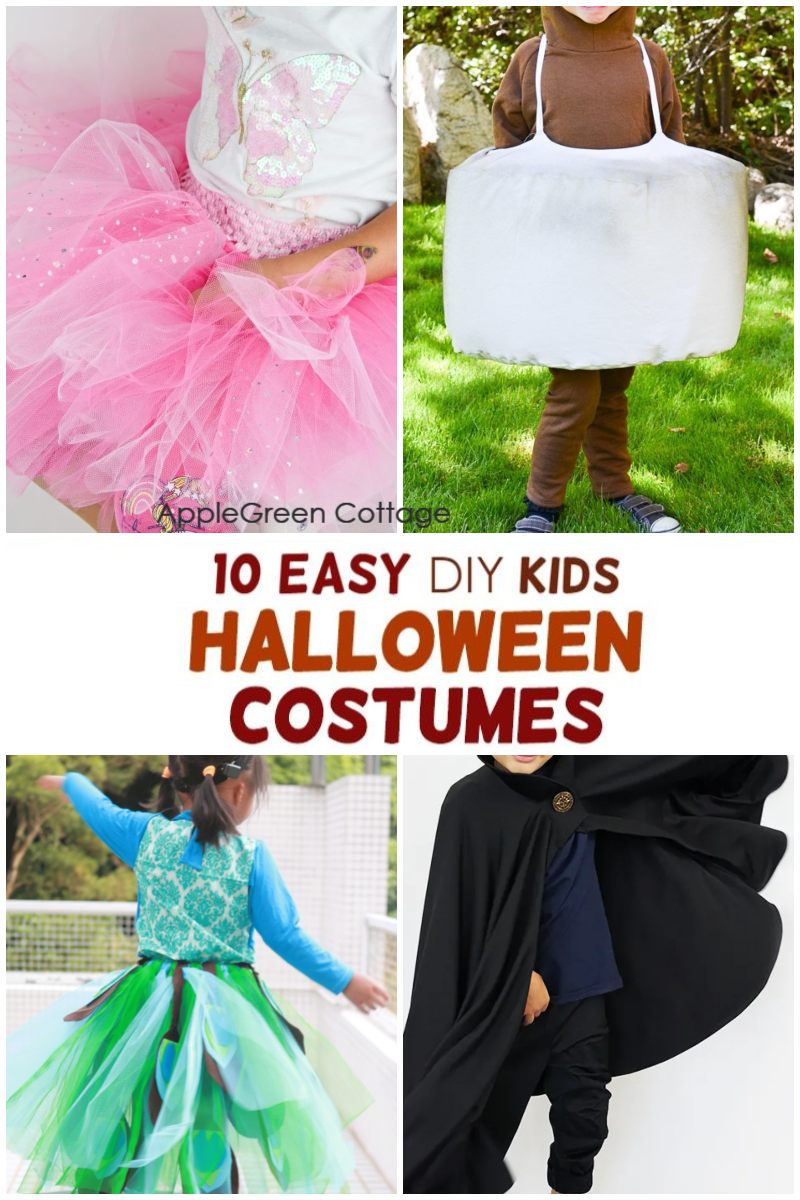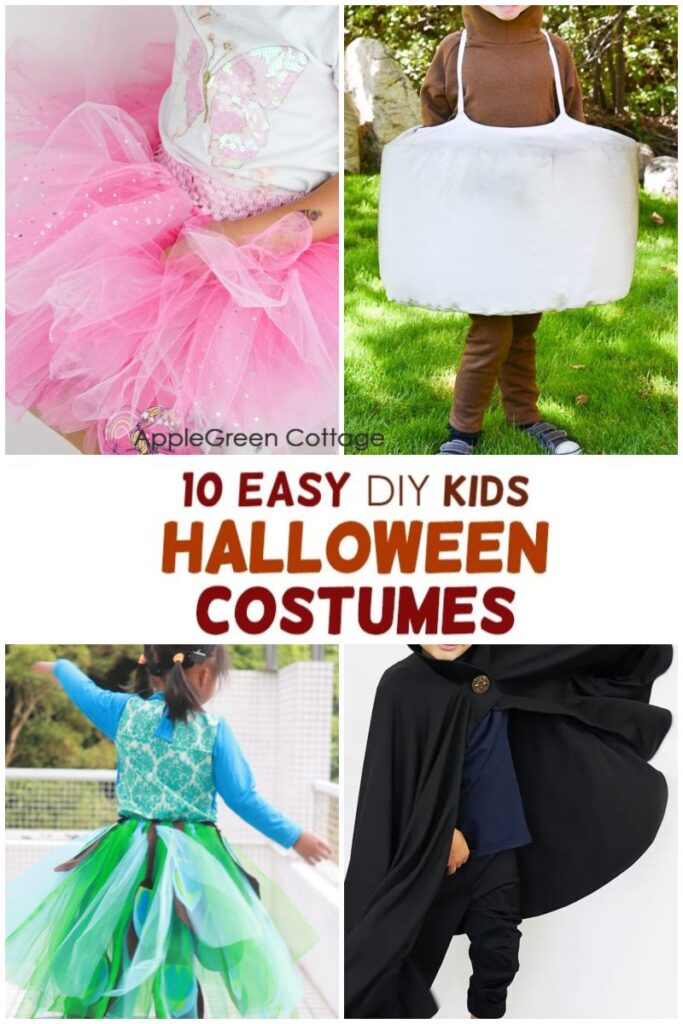 WANT MORE FREE TUTORIALS AND GOODIES?
Get email updates and never miss out on new patterns, printables and tutorials. If you sign up at THIS link, you'll also get the Fabric Hanging Basket Template for FREE, right now. A cute and easy-sew!
Or ...go straight to one of my currently most popular PDF patterns - the gift bag pattern. It doubles as an adorable Trick-Or-Treat bag - 6 sizes and designs for all your wishes!