This is an easy bottle cap activity for kids of all ages. It's made using plastic bottle caps - reusing materials that you already have at home, at no cost. Ready for some apple hunting fun? Have a look!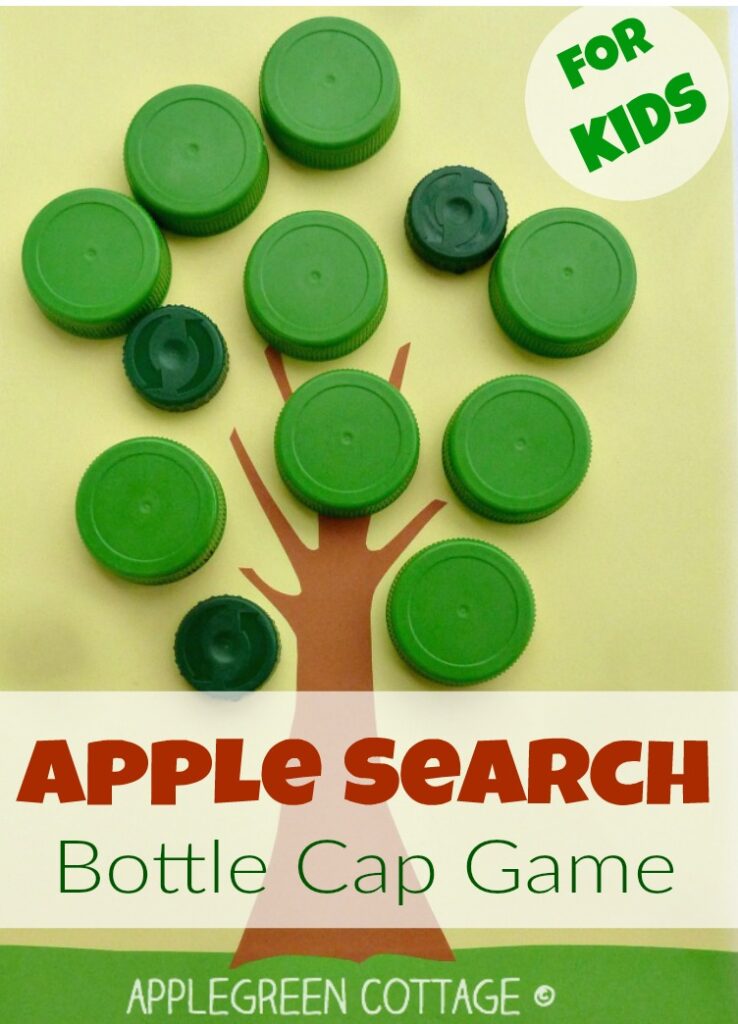 Fun Bottle Cap Activity
It's a colorful diy game set using green bottle caps and red craft foam pieces - red apples and green leaves.
If you are looking for fun kids activities, check out these too:
We really enjoyed this engaging game, so I thought it is a good idea to spread word about it. It's so easy to play AND takes only little time to arrange. Great for preschool kids!
Now, off we go. First, let me list the required materials, then the setting and then the HOW-TO directions for playing this apple search game. Please also note that the post includes affiliate links for your convenience, if you'd need to stock on the materials you need for this activity (but most probably, you already have everything you need).
MATERIALS for Bottle Cap Activities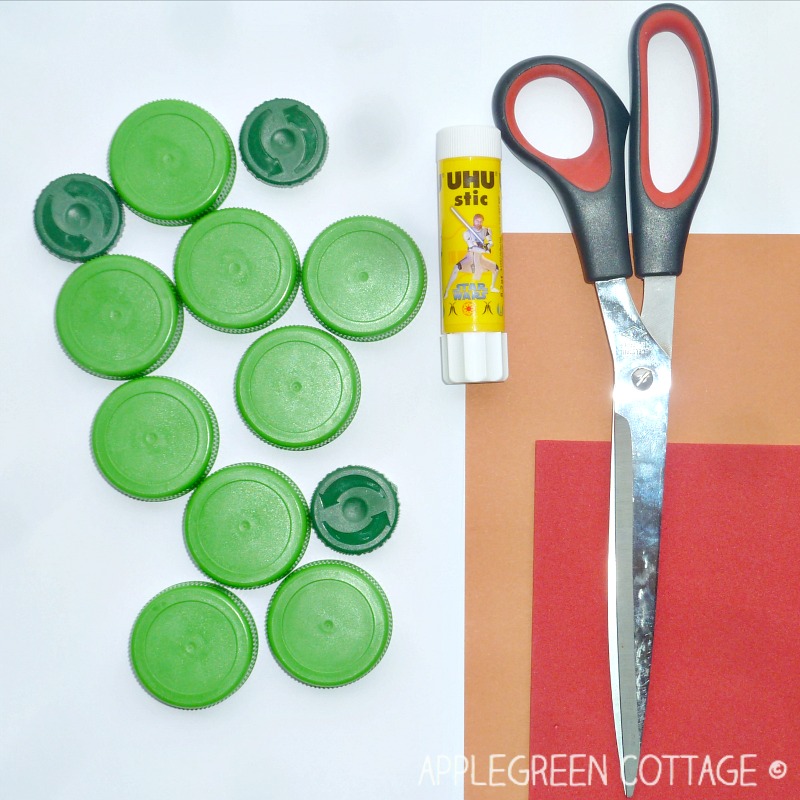 PREPARE THE SETTING for the Bottle Cap Activity:
How To Make the BACKGROUND for the apple search game:
Cut out a tree trunk from brown crafting paper
(Optional:) cut a green stripe of crafting paper to the bottom.
Glue to a piece of paper.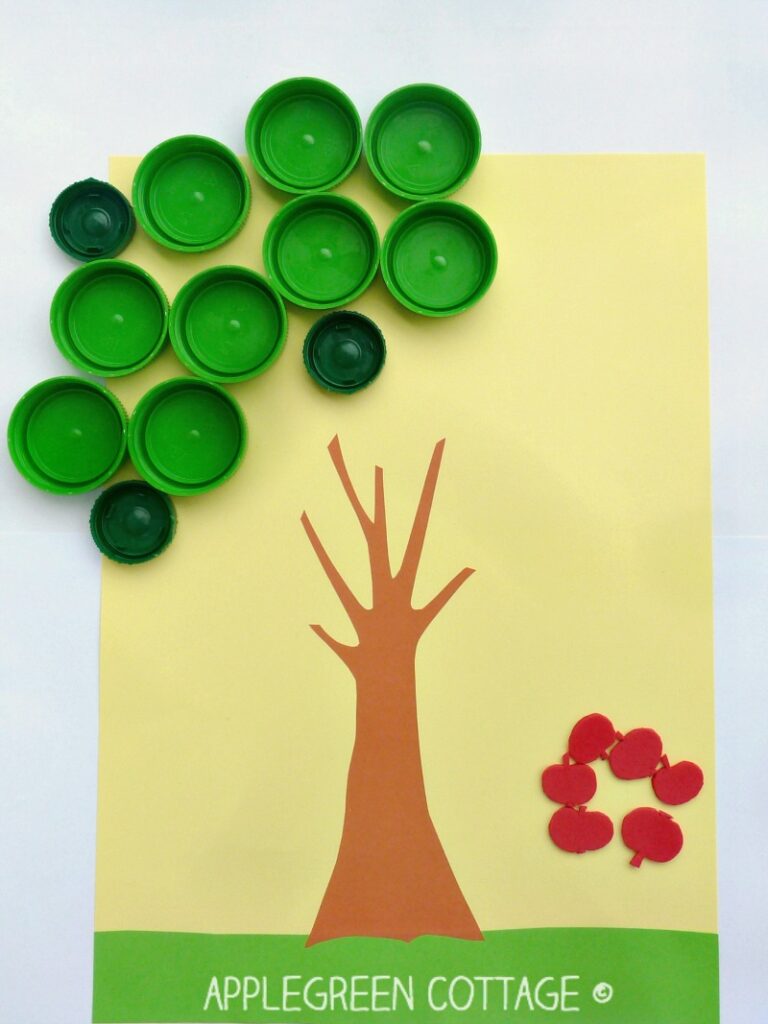 How To craft the APPLES:
Use the red craft foam to cut out small circles that will act as apples. (You might get creative here 🙂
Bear in mind that only half of the bottle caps will house one 'apple', meaning that if you've got 10 caps, you'll only need to cut out 5 craft foam apples.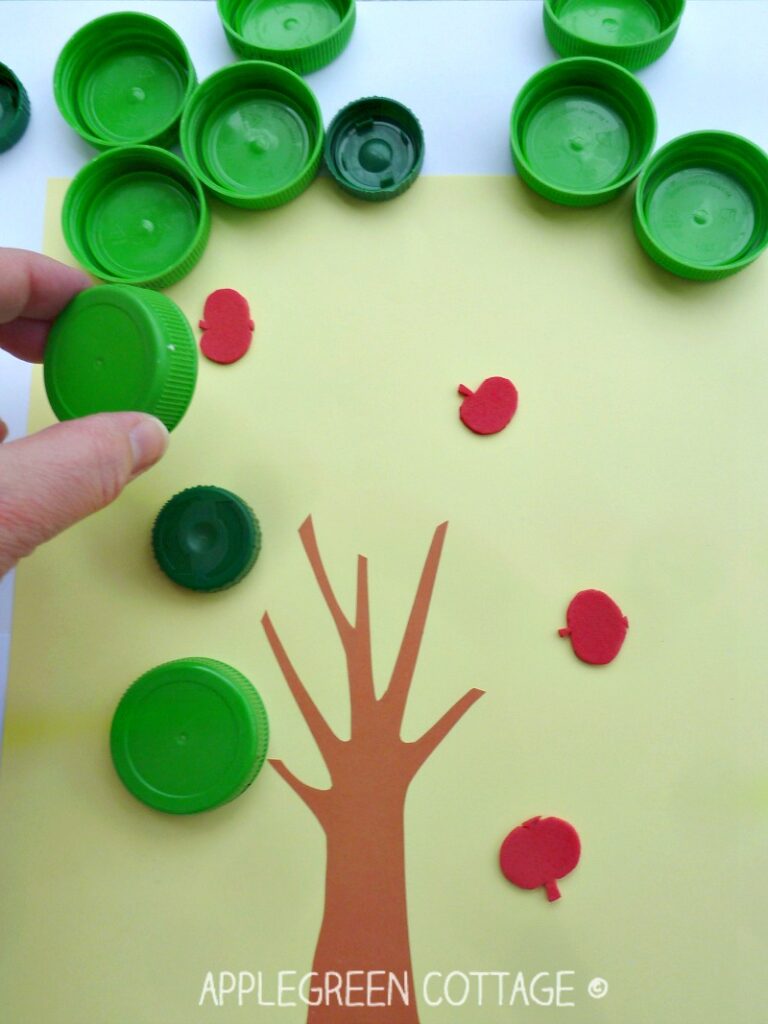 Place the red apples 'on' the tree branches. Cover the apples using green plastic bottle caps (=pretend leaves) on them, and spread the rest of the green bottle caps around these. Meaning that one half of the plastic bottle caps will be empty.
HOW TO Play The Bottle Cap Activity
The green bottle caps are leaves, and that apples are hiding under some of these leaves. Try to collect as many apples as possible by taking turns.
With two players, they will take turns. Each time there is only one try.
The first player chooses one 'leaf' (=one bottle cap) and lifts it to see if there is an apple hidden behind. He turns the cap upside down to mark it has been already searched for apples. If there was a red apple hidden below, he gets to keep the 'apple'. If not, he stays empty-handed in this turn. Then, it's the second player's turn to guess.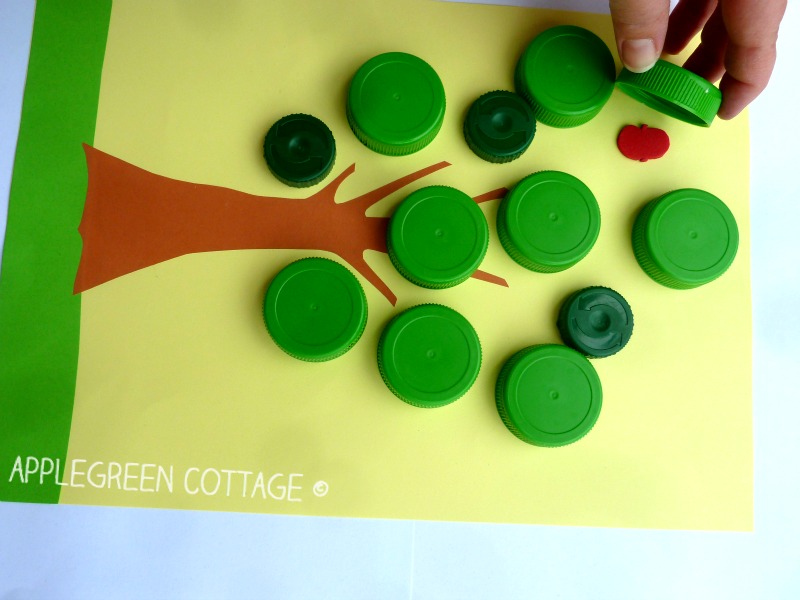 They play as long as there are still untouched bottle caps available. The winner is the one who collects the most apples.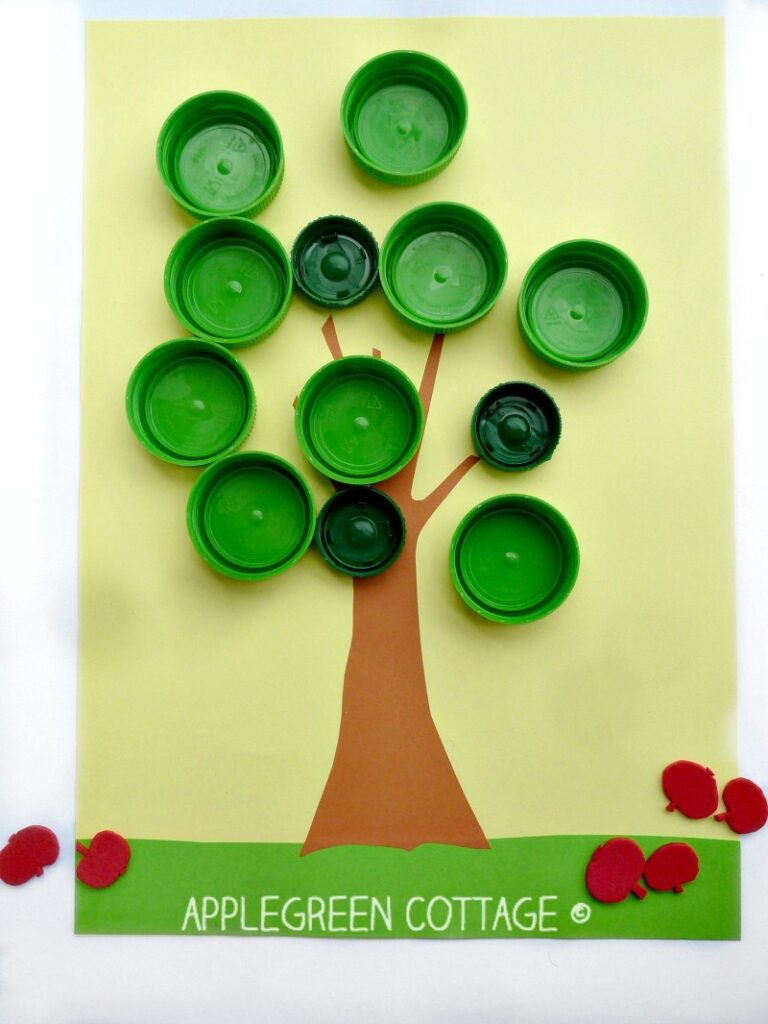 It's a good activity to practice taking turns and patience. A useful life skill.
Damjana
Want More Fun Tutorials?
Sign up and be the first to get my new tutorials and tips. If you sign up HERE, you also get a freebie - AppleGreen Cottage subscribers get the 3 smallest sizes of my Perfect Earwarmer Headband Pattern (size baby to one year) as a free PDF.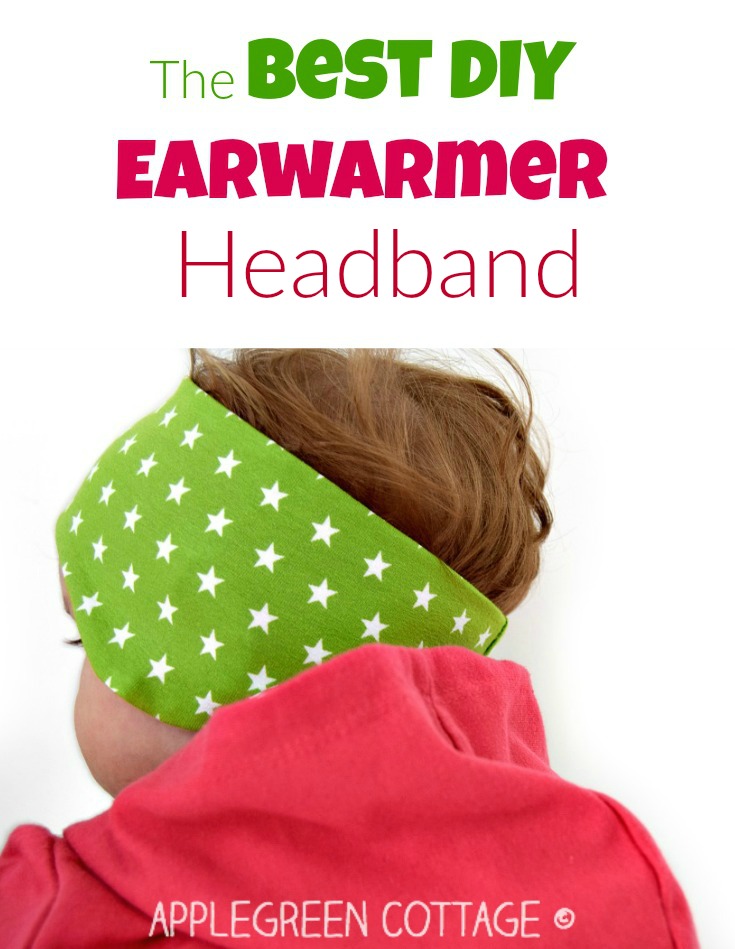 MORE POSTS YOU MIGHT LIKE: