Your kids will have a blast making each of these spider crafts - they are so much fun!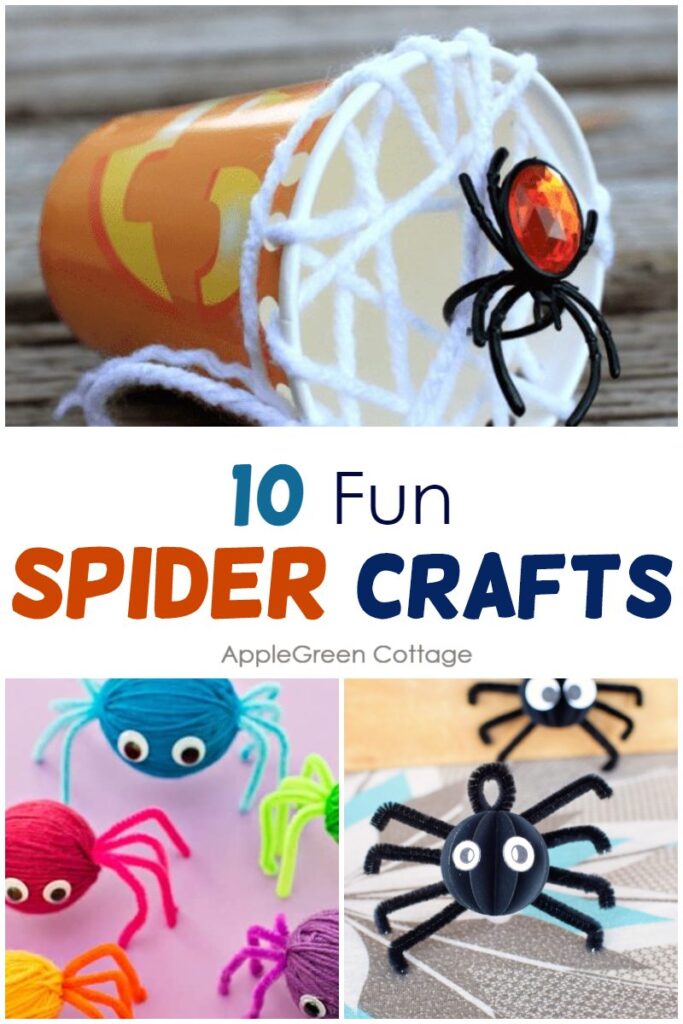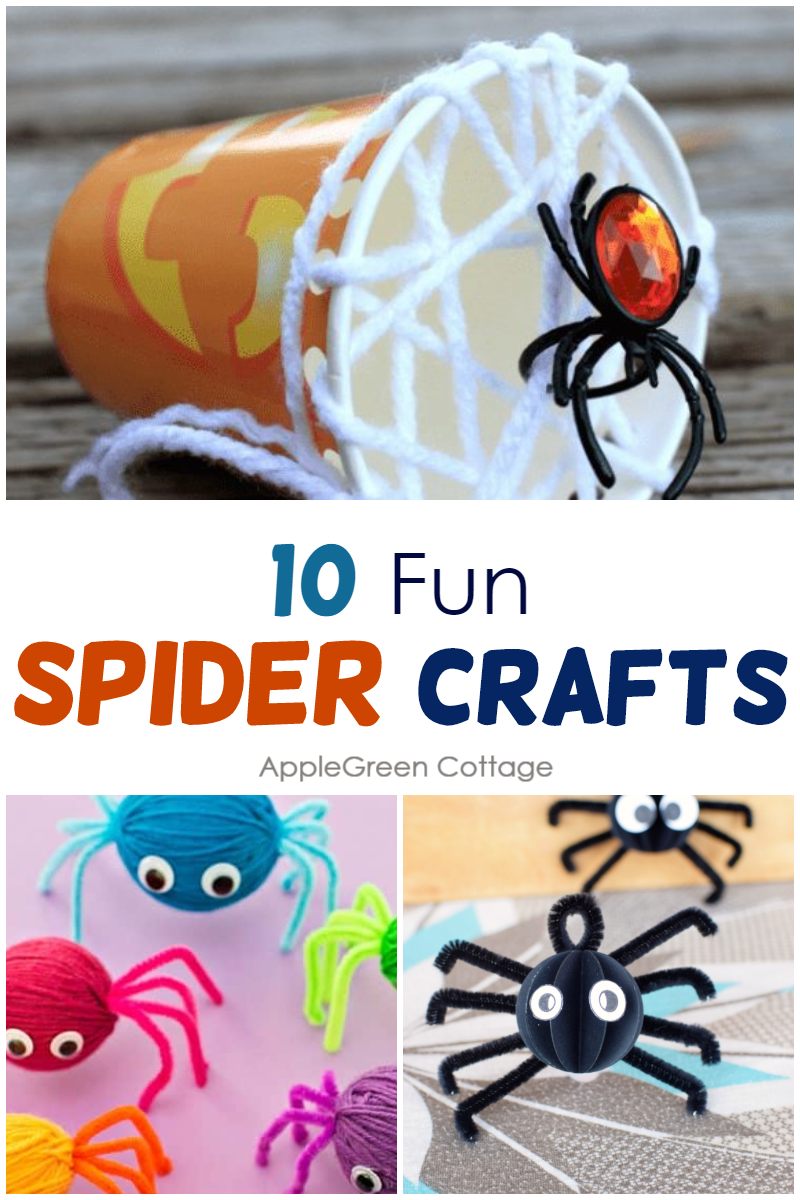 If you like easy crafts, check out these too:
Spider Crafts For Kids
I've collected several spider crafts that might be just the thing to do before or on Halloween, in addition to the cute spider tutorial we made a while ago. Here you'll find paper plate spiders, playdough spiders, spider handprints, beaded spiders, and one of our favorite spiders as Halloween decoration: a jarlid spider craft. Fun! Take a look.
True, spiders can be both beautiful and scary - but don't worry, just cute and funl ones here, and none real 🙂 Check out a few ideas for easy diy spiders you can do as a fun Halloween kids activity.
Diy jumping spider Craft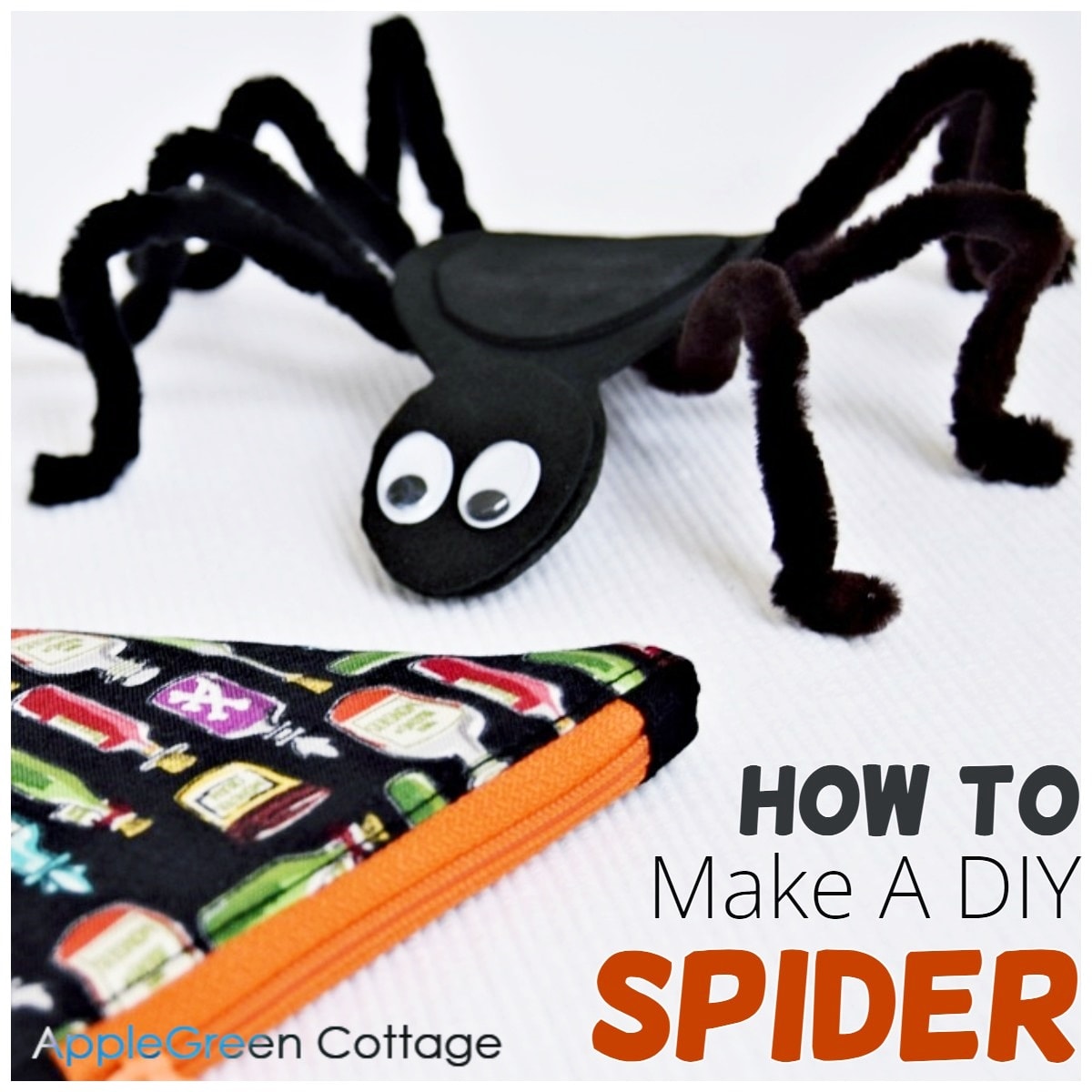 Do your kids like craft foam and pipe cleaners? Make a jumping spider like this one!
Playdough spider Crafts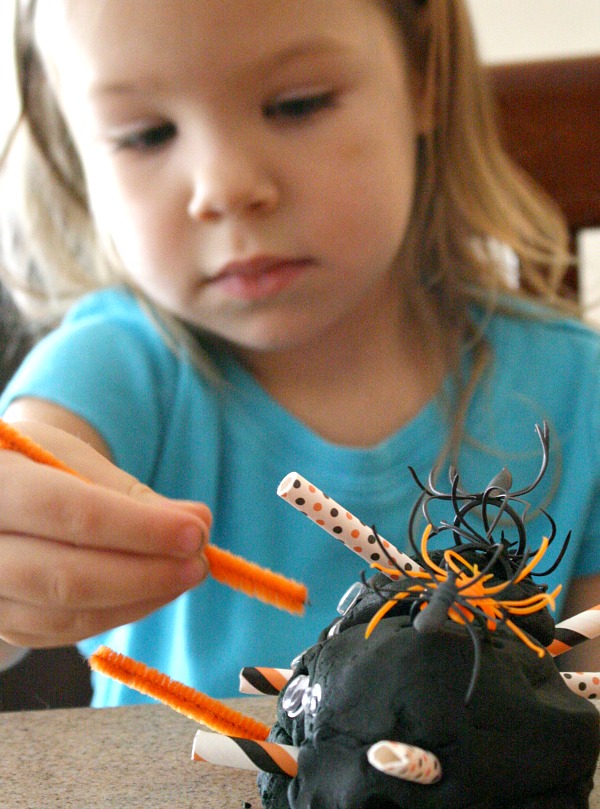 Combine playdough with loose parts and here you have - a beautiful playdough spider (made by Shaunna at Fantastic Fun and Learning)
Pipe Cleaner Spider Craft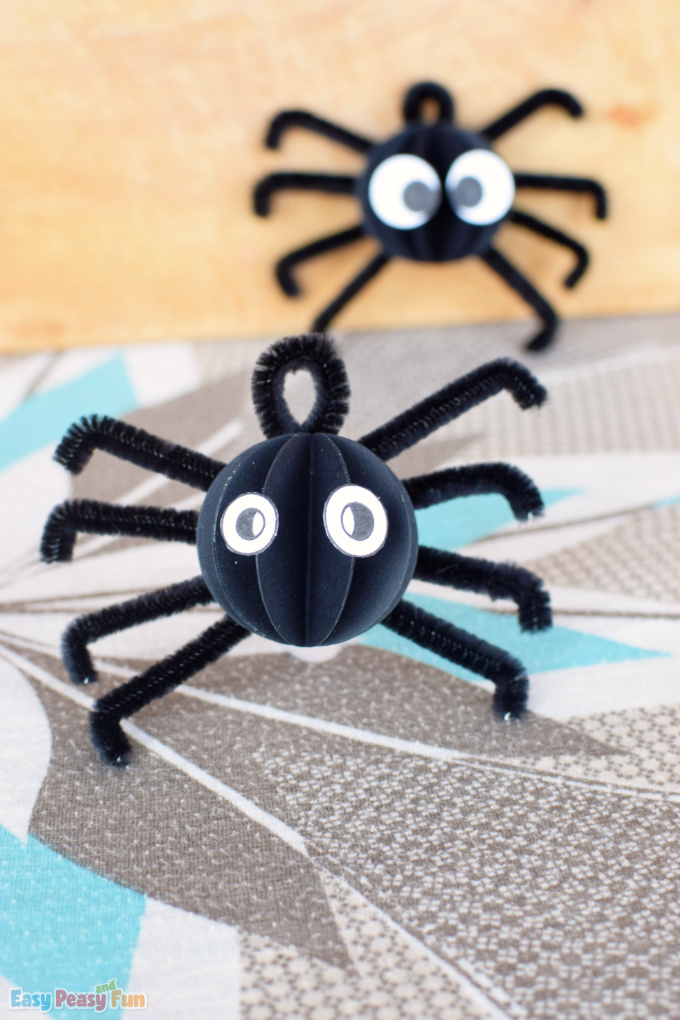 Kids will have a blast making their very own pipe cleaner spider craft - check it out at Easy Peasy and Fun.
paper plate spider Crafts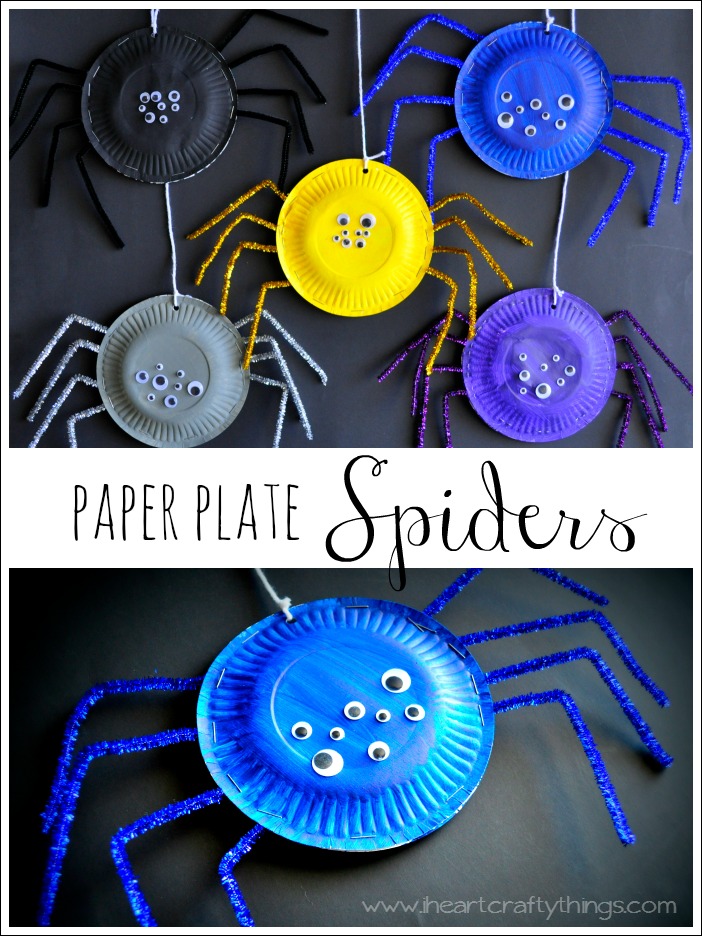 Make a paper plate spider! Choose your color and go! (by Rachel at I Heart Crafty Things)
Diy handprint spiders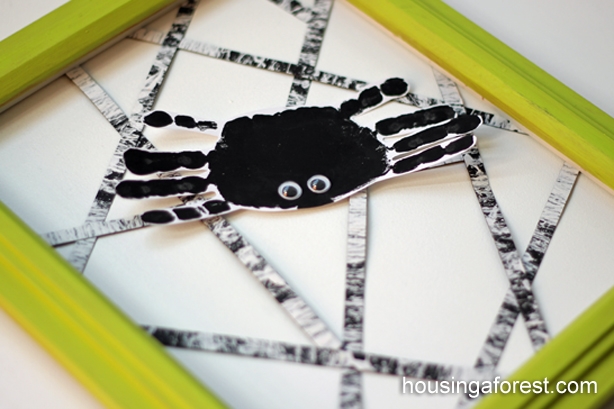 Create a handprint spider! It will also serve as a wonderful reminder of how tiny your kids' hands are! (by Tammy at Housing A Forest)
A beaded spider Craft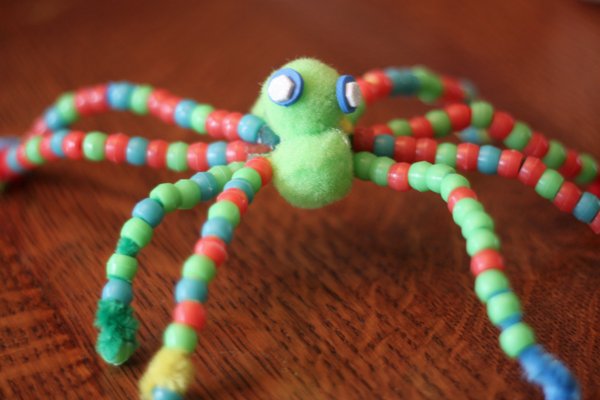 Do your kids love beads? Make a beaded spider! (by Jamie at Hands On As We Grow)
A jar lid spider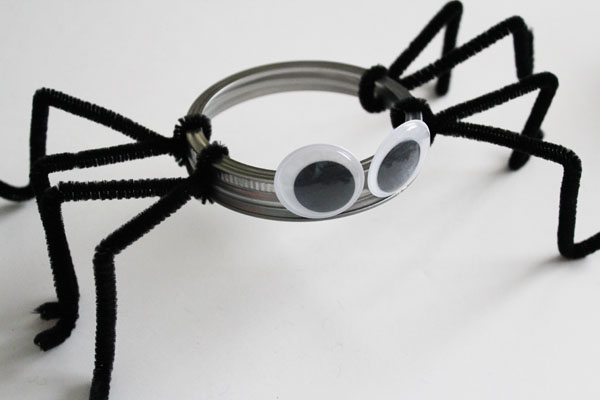 Make a simple and easy jar lid spider - and googly eyes are one of our favorite things to use when crafting! (by Carolina at 30-minute Crafts)
Soft Yarn Spiders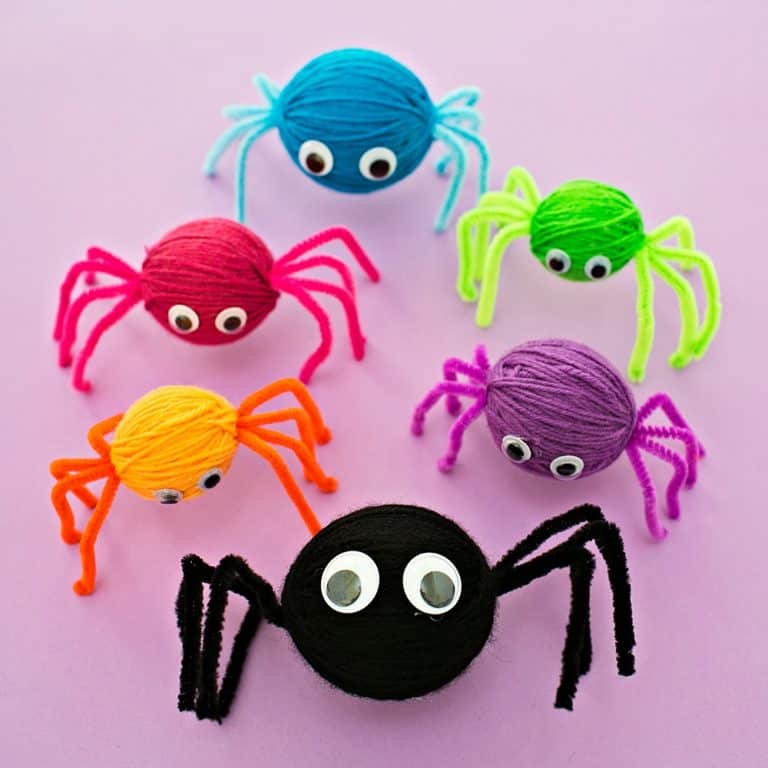 Aren't these beautiful! To make these cute little spiders with styrofoam and yarn, head over to Hello Wonderful. Make them in a variety of different colors to perk up the usual Halloween decor, or hang them in front of your door. Our kids love them!
Movable Itsy bitsy Spider On A Paperplate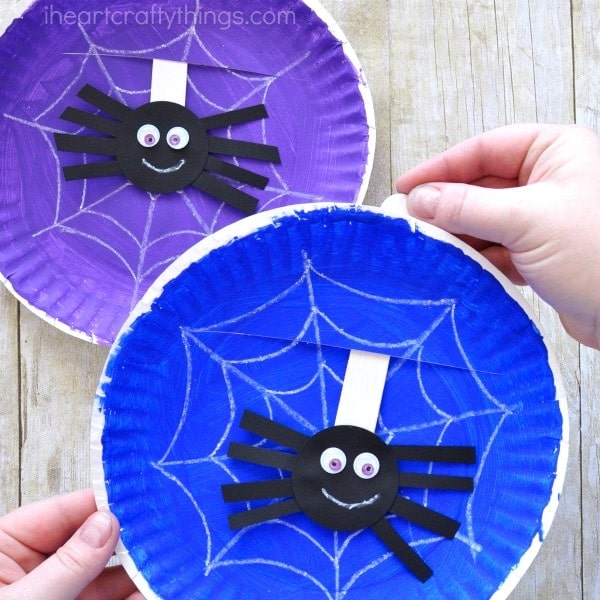 We found this awesome moveable spider craft at I Heart Crafty Things, and it looks like tons of fun. Kids loved singing the Itsy Bitsy spider song, sing along!
Spider Web Lacing Game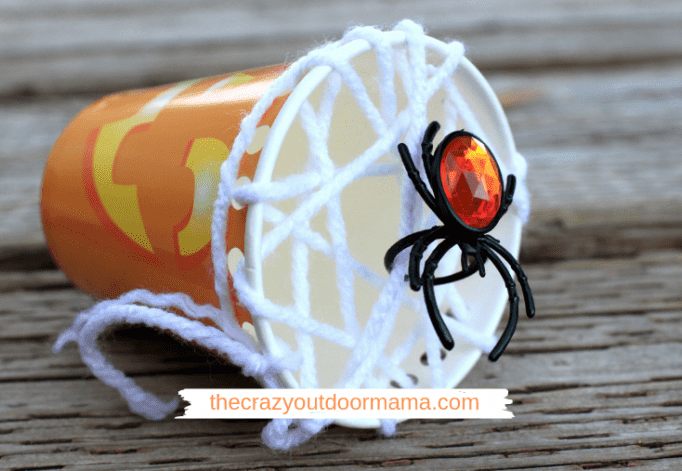 This spider web lacing activity puts a totally fun perspective on hand-eye coordination and fine motor skills and is a great activity to accompany reading Eric Carl's book The Very Busy Spider. Have fun! These activities will engage both toddlers and older kids alike.
Want More fun projects to your inbox?
We have a free pirate costume pattern, you can get it when you join our mailing list:
Or ...go straight to the gift bag pattern. Smart and simple construction, originally a gift bag but around Halloween, it doubles as an adorable Trick-Or-Treat bag - 6 sizes and designs for all your wishes!