Funny elf on shelf ideas that will certainly make your kids jump with excitement. And make your Elf on the Shelf holidays so easy!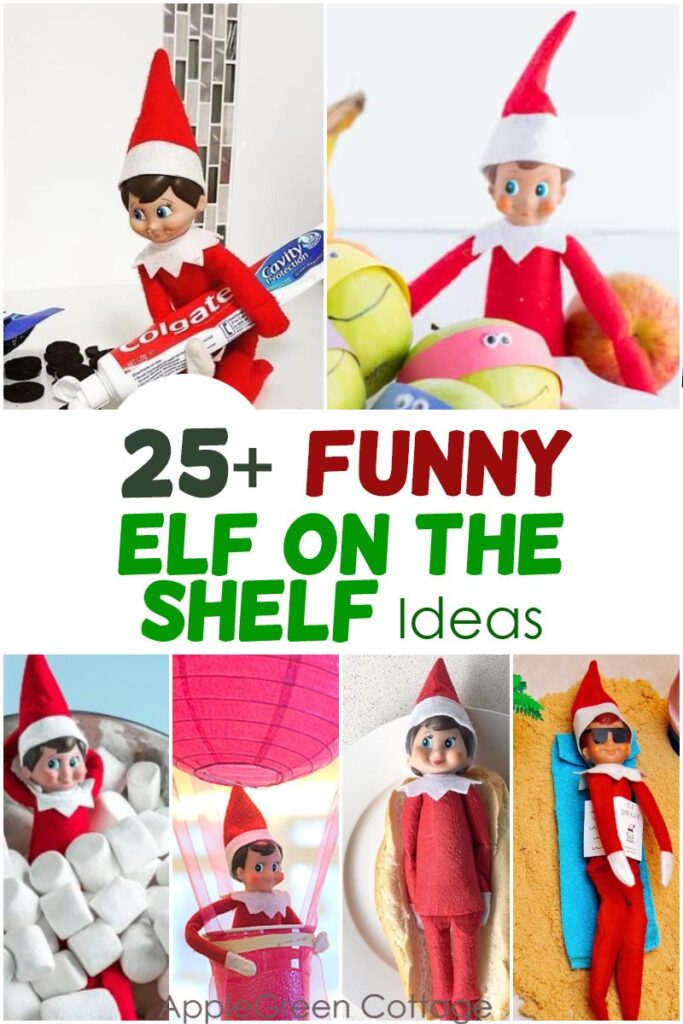 Are you looking for creative, new ideas to incorporate the Elf on the Shelf into your kids' holiday experience? This post will make it so much EASIER for you!
If you are looking for more holiday projects, here are a few you'll love:
***
Funny Elf on Shelf Ideas
With these easy and funny elf on the shelf ideas, nobody in your home will want to miss a single move of the elf. Check them out!
First, here's a bit about the famous Elf on the Shelf. It's definitely an effective invention to have one of Santa's spies in your house!
About Elf On the Shelf
Who is Elf on the Shelf?
It's a tiny elf with a cute red hat who visits kids and keeps returning to Santa to let him know if the kids were naughty or nice. At least that was the original idea. For the majority of Elf on the Shelf enthusiasts, the morning is their favorite part of the day. Jumping out the bed, they would start looking for what their Elf did that night.
Who Invented Elf on the Shelf?
It all began with Carol Aebersold when she wrote a children's picture book back in 2005. Not so long ago, but the elf from her book got immensely popular, and by now, the cute Elf on the Shelf brings joy and laughter to many many kids.
The only problem we as parents have is how to come up with a new idea every single night. Elf on the Shelf comes just after Thanksgiving and leaves on Christmas eve. That's a lot of daily ideas to cover, and even if your elf doesn't move literally EVERY night, here are many ideas to make it really easy for you.
These Elf on the Shelf ideas are both easy and super fun. None will take you more than a few minutes to arrange. Get ready for some serious Elf on the Shelf fun!
Funny Elf On Shelf Ideas - Oreos With Mint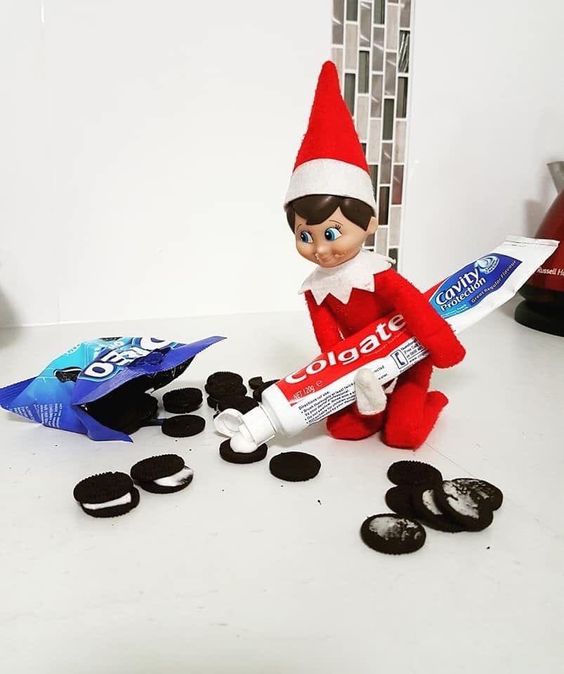 A bit of mint with Oreos? Source here.
Elf on the Shelf Held Hostage by Dinosaurs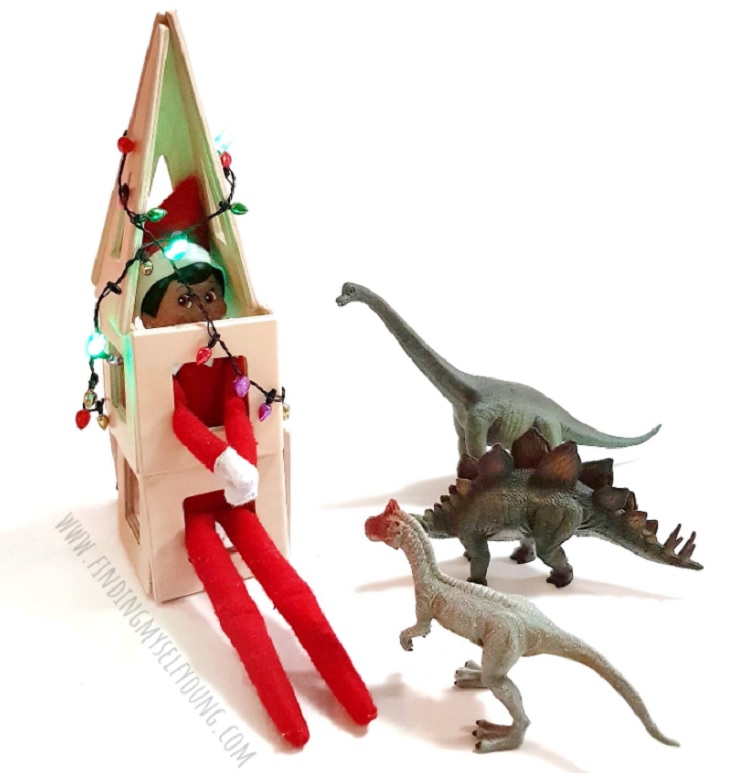 Easy ELF ON the SHELF IDEA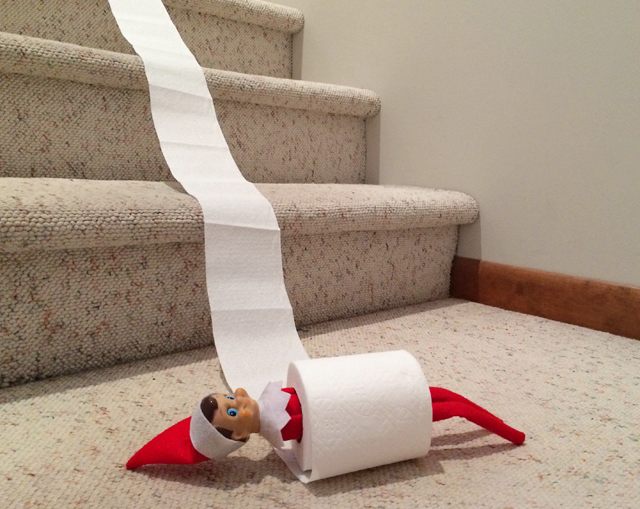 A classic, but always so much fun: toilet paper roll! By Rachel Swartley
Fun Elf on the Shelf Idea With Slime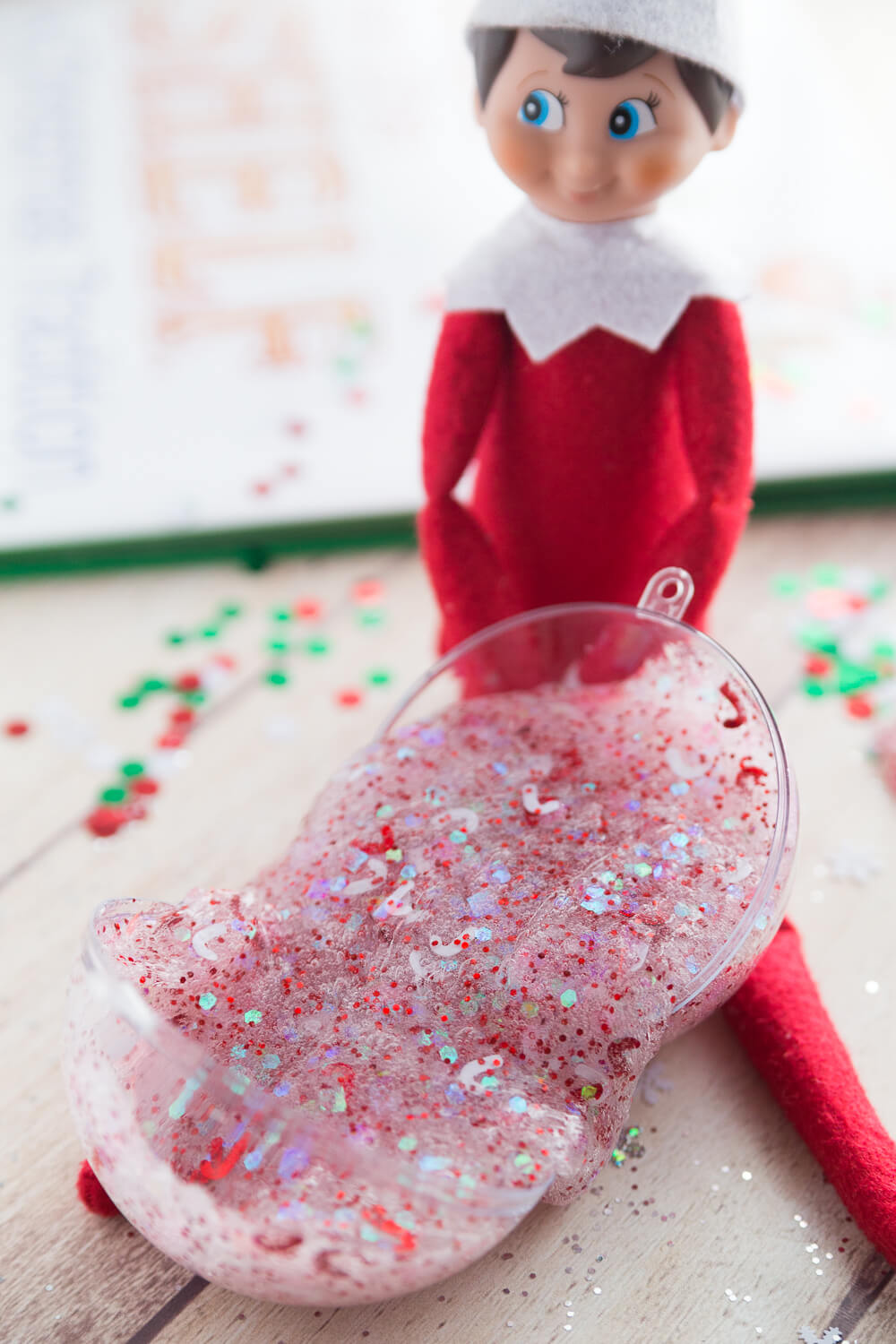 Slime activity alert! by Little Bins Little Hands
FUNNY ELF ON SHELF IDEAS - Hotdog!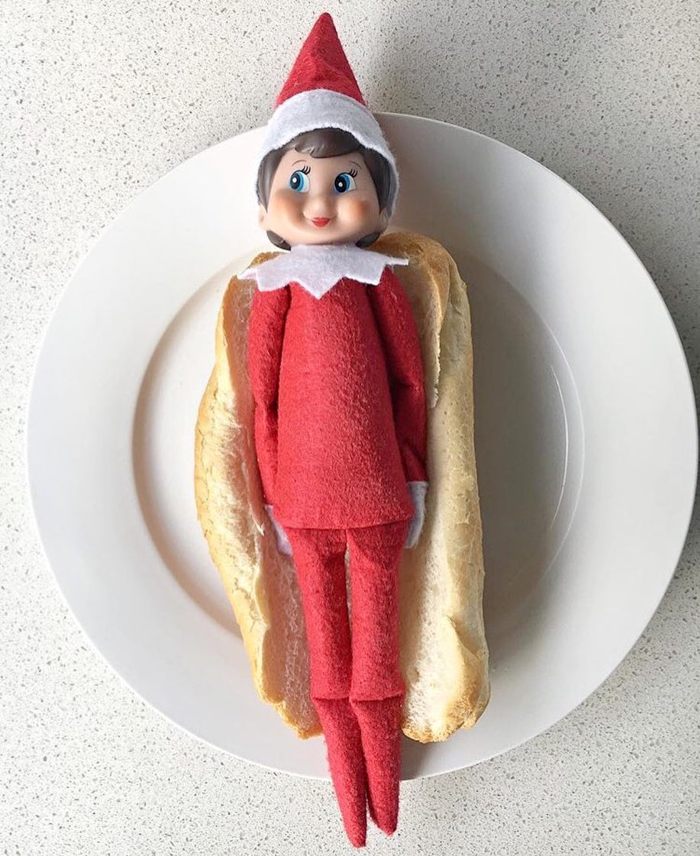 A hotdog, anyone? A super quick and fun Elf on the Shelf idea via Elf Advent.
Fun Drummer Idea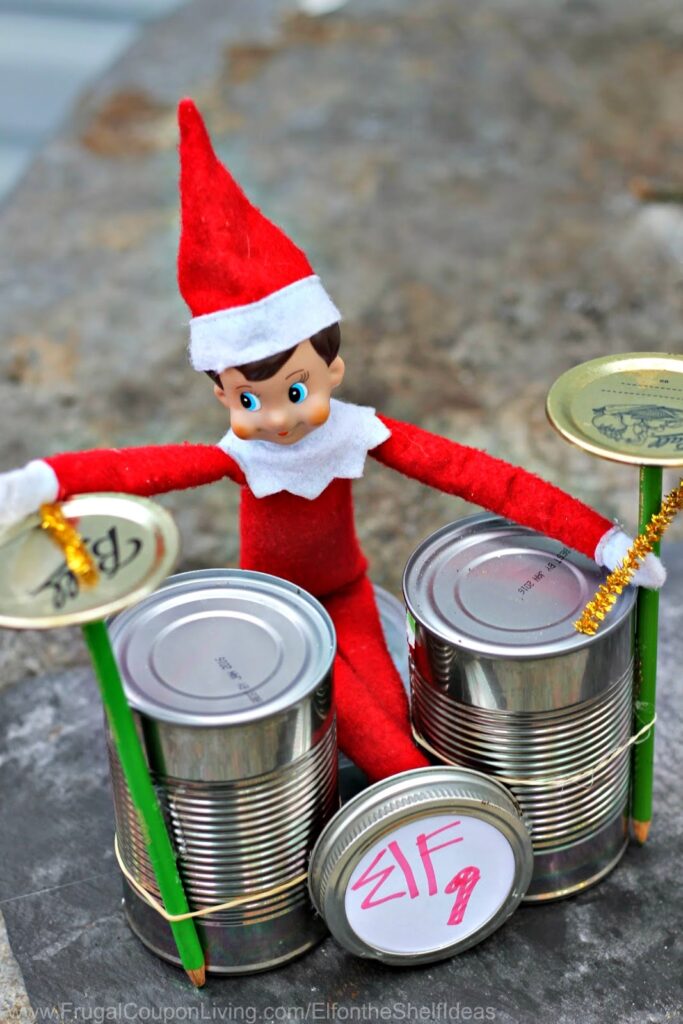 Elf the drummer, by Frugal Coupon Living.
the sleighs Adventure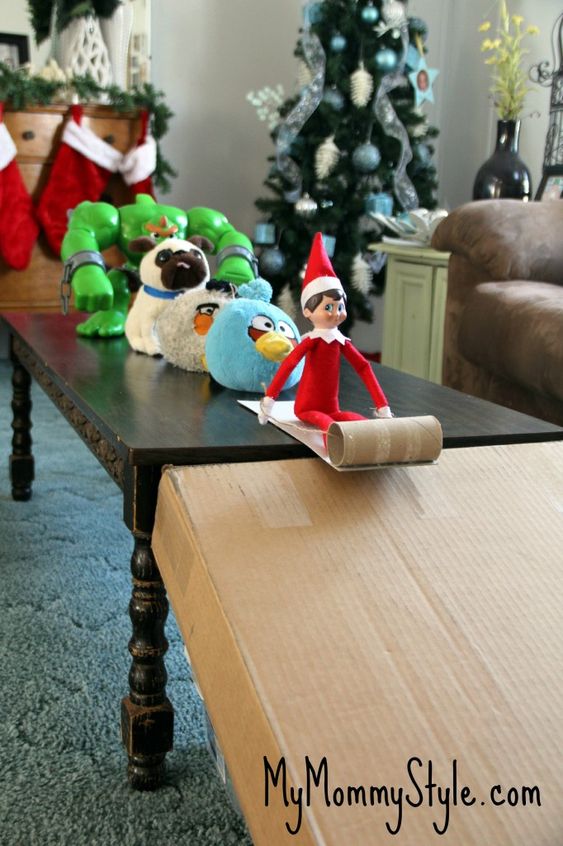 Elf on sleighs by My Mommy Style
Sleeping Elf On the Shelf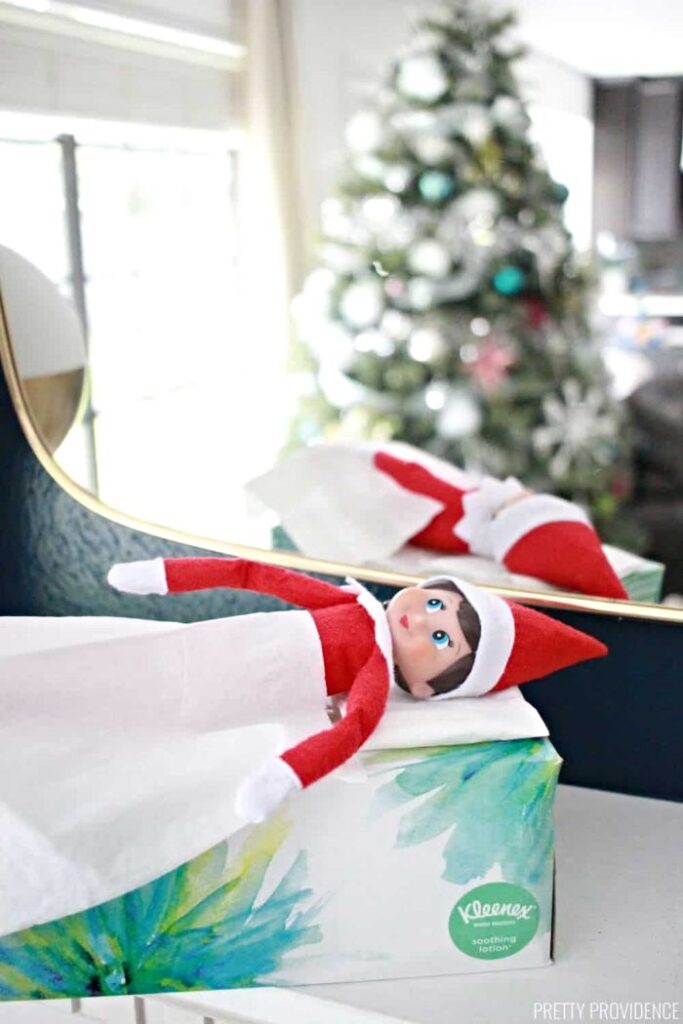 Elf on the shelf, sleeping in a Kleenex tissue box. Soo comfy! Find the idea at Pretty Providence.
Rainbow Looming Elf On the Shelf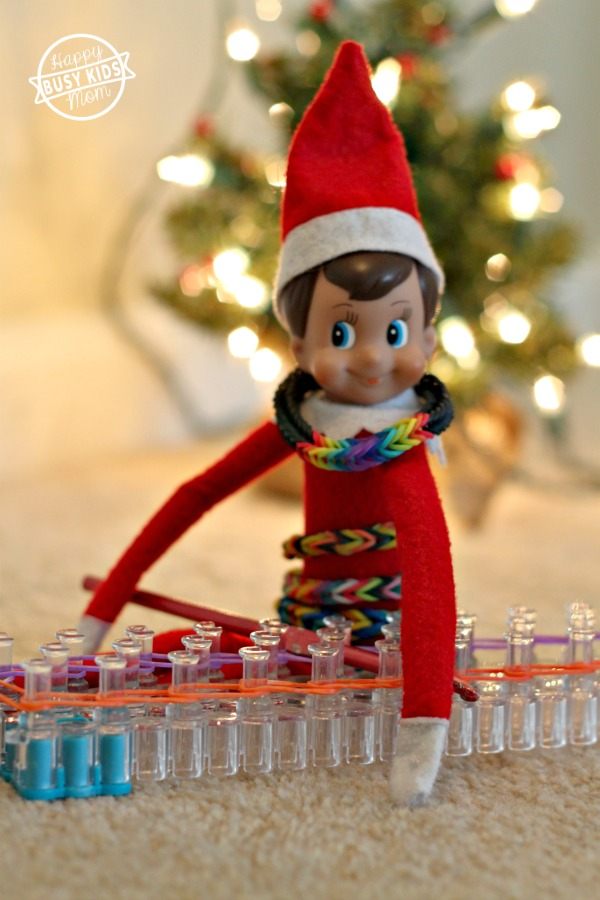 Rainbow looming Elf 🙂 idea at Busy Kids Happy Mom
Hot Air Balooning - Funny Elf on Shelf Idea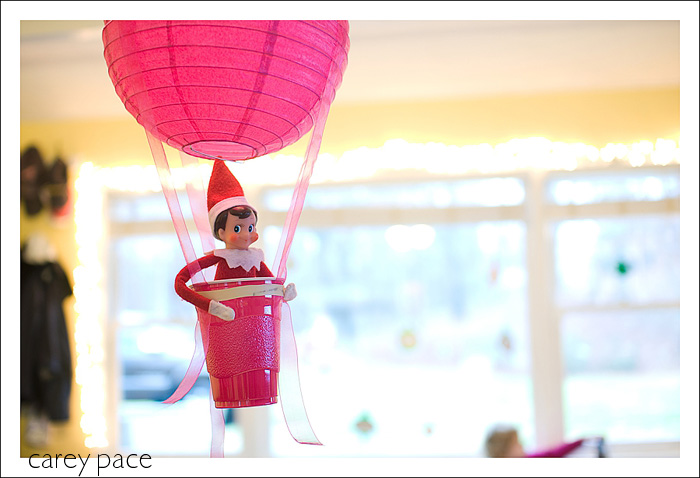 What about hot air balooning in the middle of the living room? Fun, easy, and looks super cute! Idea by Carey Pace
Star wars And Elf on the Shelf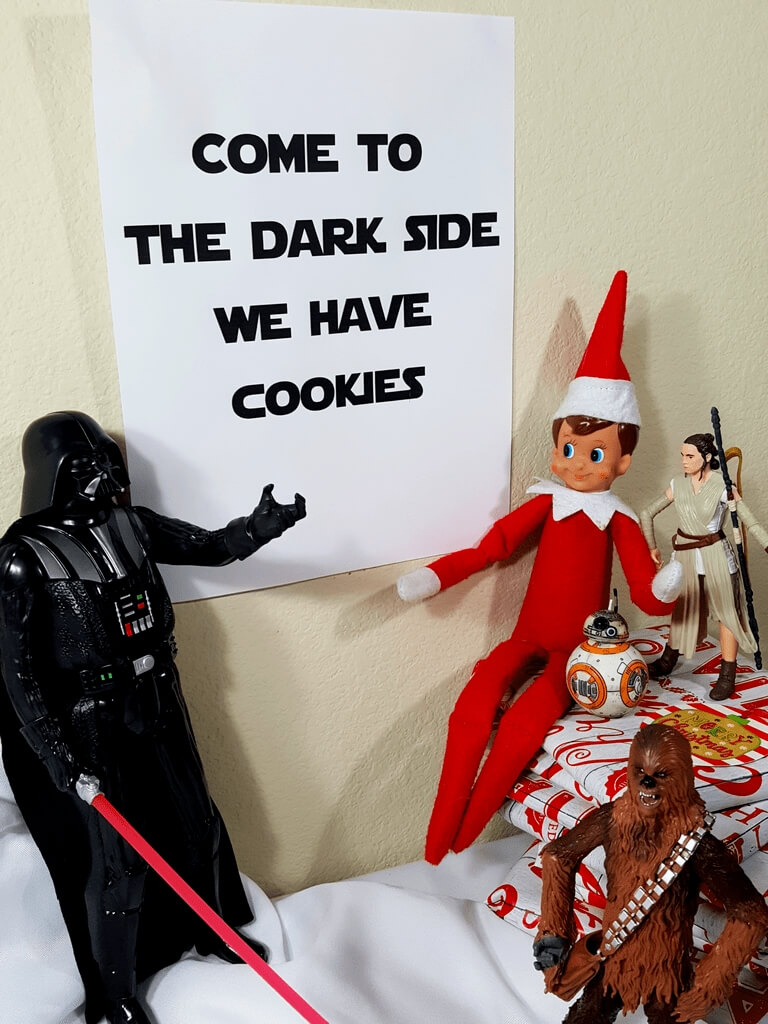 A Star wars fan in your house? THIS idea from Nerdy Mama is a must-do!
Marshmellow Ideas For Your elf on the shelf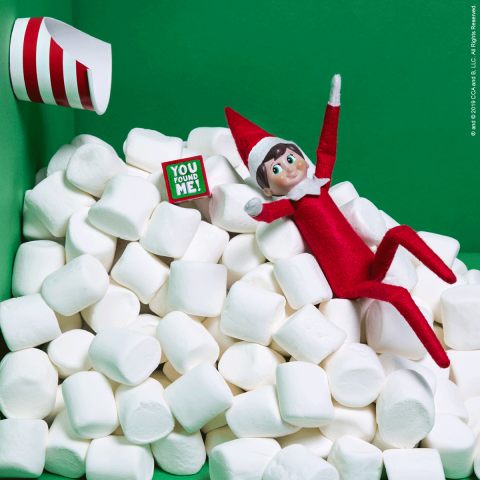 Marshmallow avalanche - by Elf On The Shelf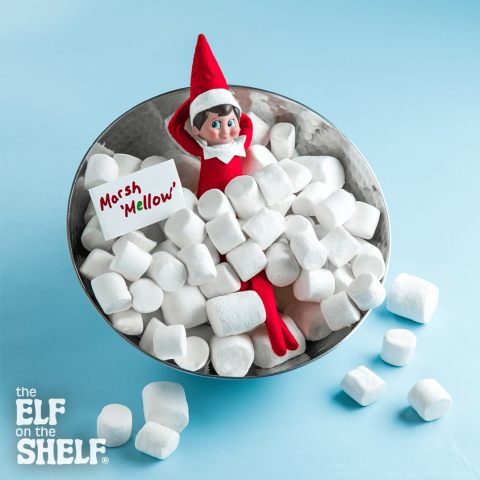 Elf takes a relaxing bath. By Elf On the Shelf.
Elf On Shelf Goes Bungee Jumping!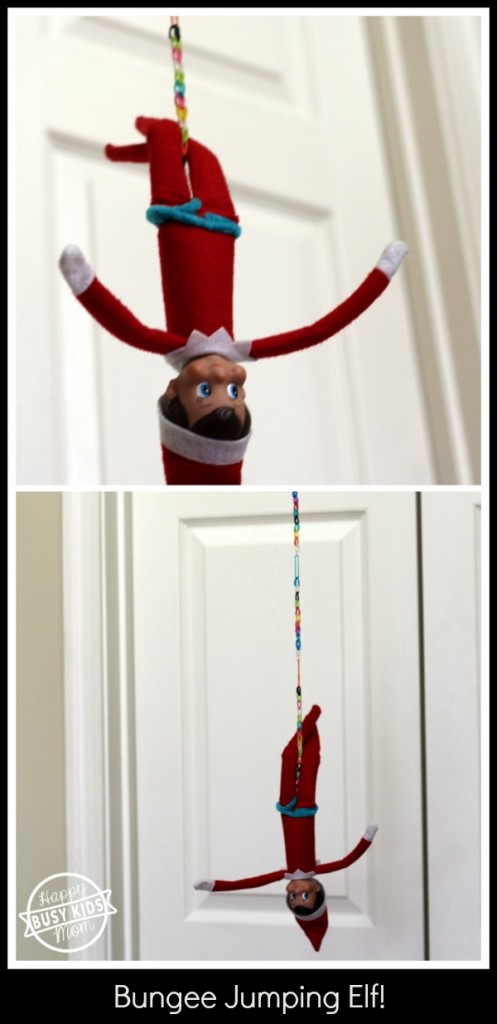 Bungee jumping Elf at Busy Kids Happy Mom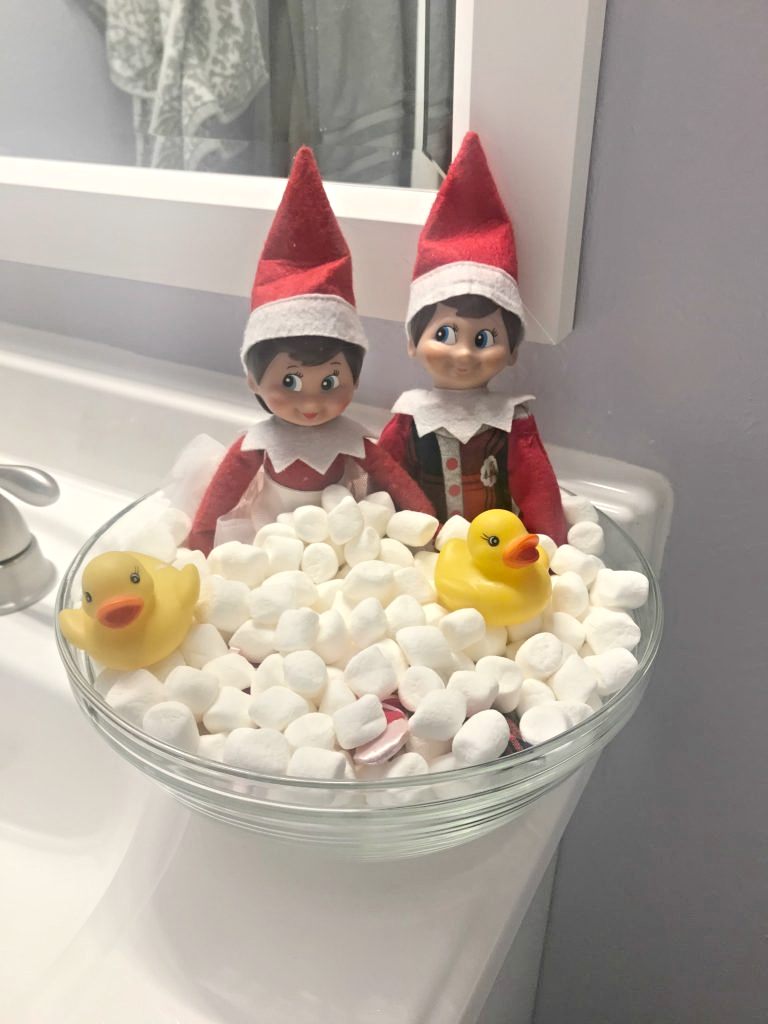 Marshmallow bath time - at Building Our Story
Day at the beach!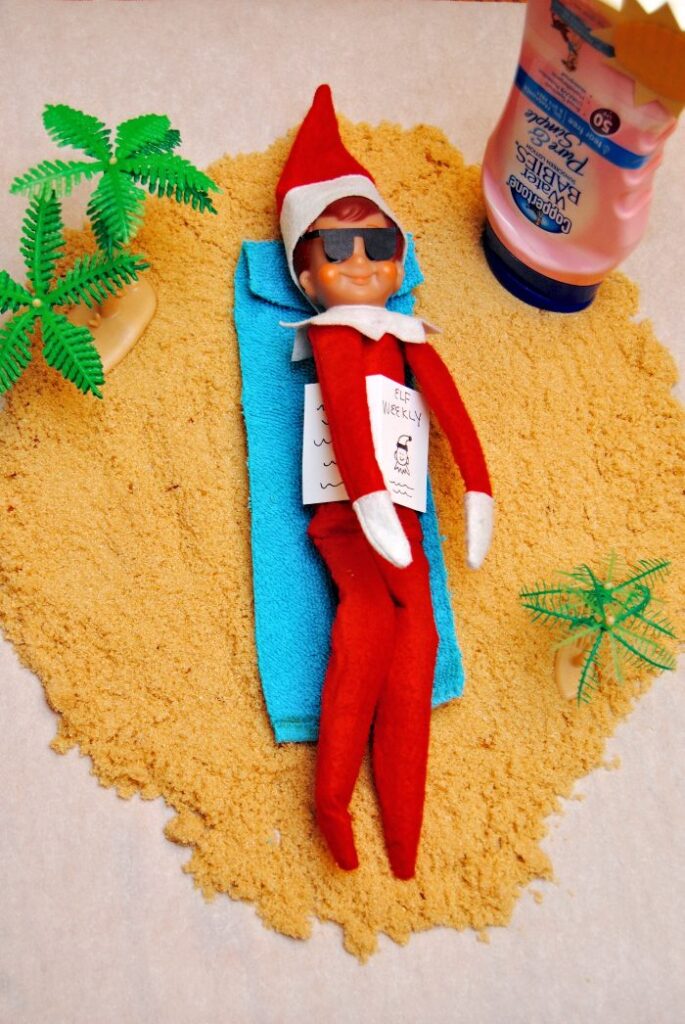 Day at the beach! Idea at Biscuits'n'Crazy.
Elf at a potato sack race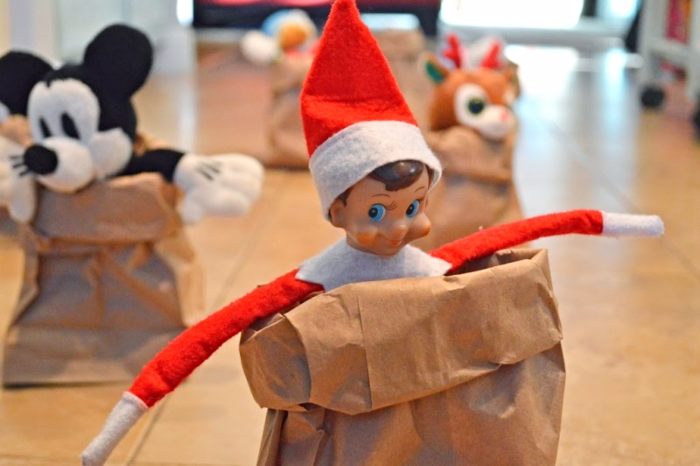 Elf at a potato sack race. Who do you think will win the race? Photo by Jedi Craft Girl.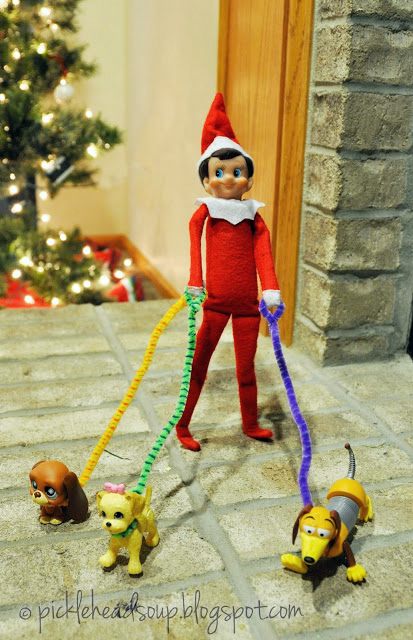 Walking the dogs - what an easy idea for your Elf on the Shelf! By Picklehead Soup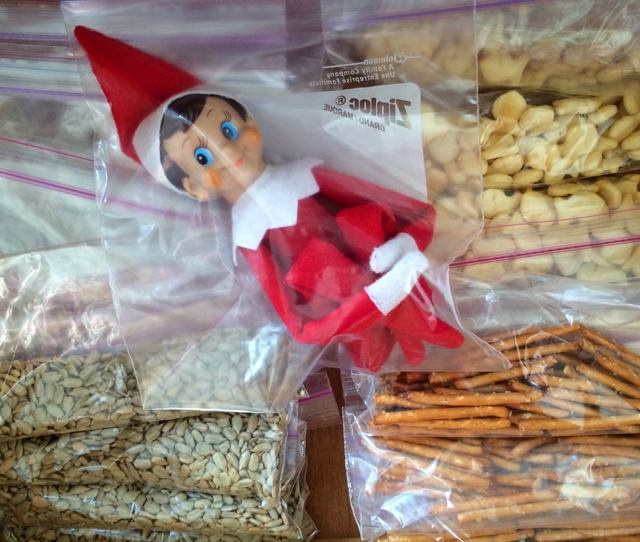 Elf on the shelf - actually in the snacks drawer, hoping one of the kids would choose to take him to school for snack time! What a fun sight for kids in the morning, idea from Rachel Swartley.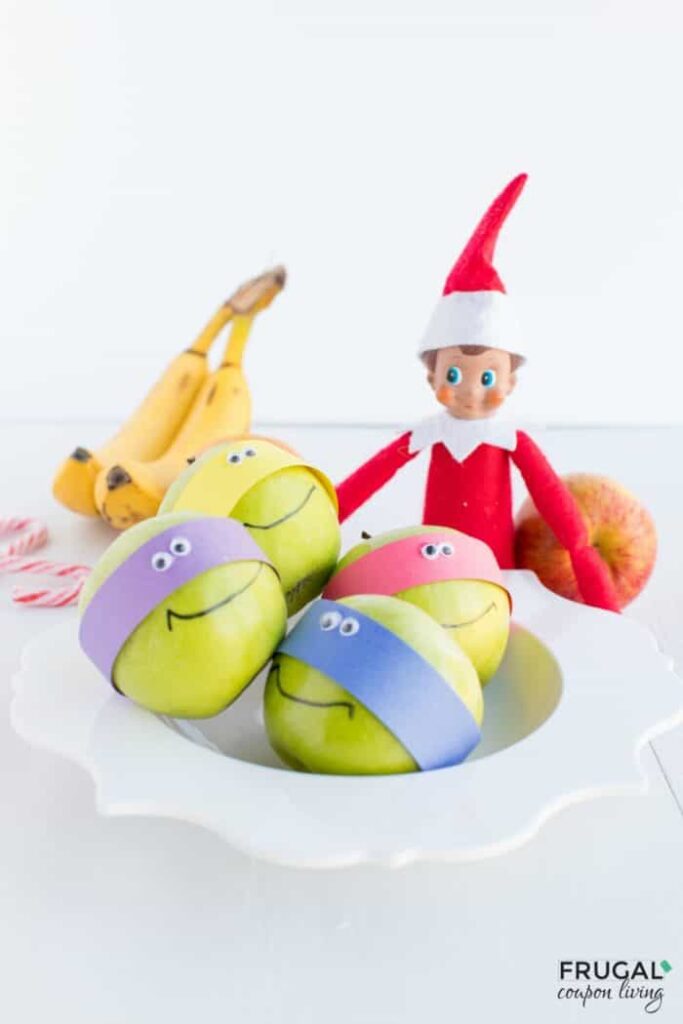 Another one you can use when making kids lunches: elf on the shelf turned all apples into ninja turtles. Fun idea at Frugal Coupon Living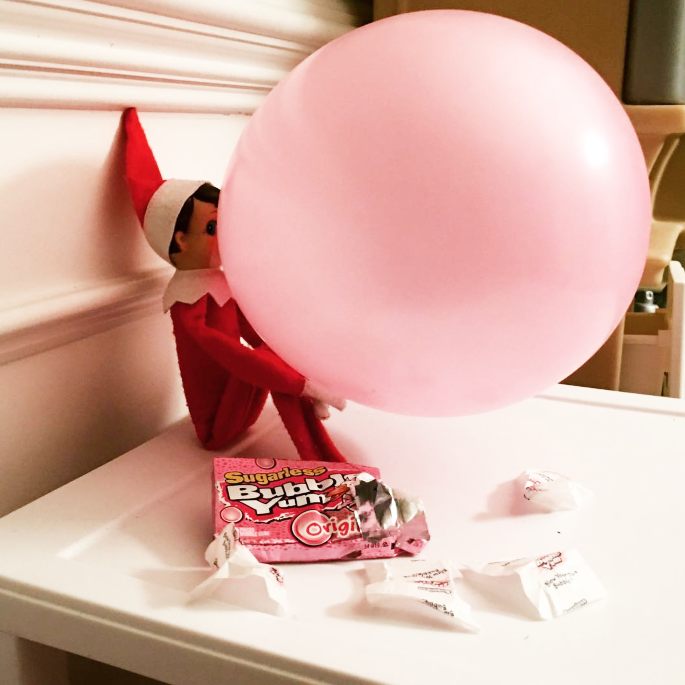 Want some bubble gum? This fun (baloon!) idea comes from Sam Our Elf on the Shelf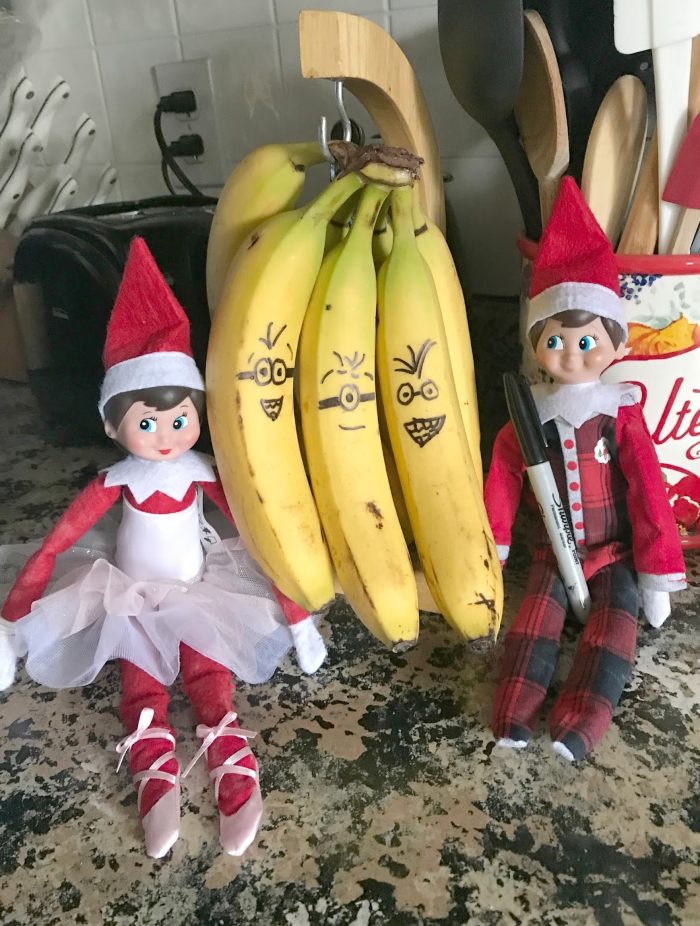 Elf on the shelf and Minion bananas - such an easy and quick idea! By Building our Story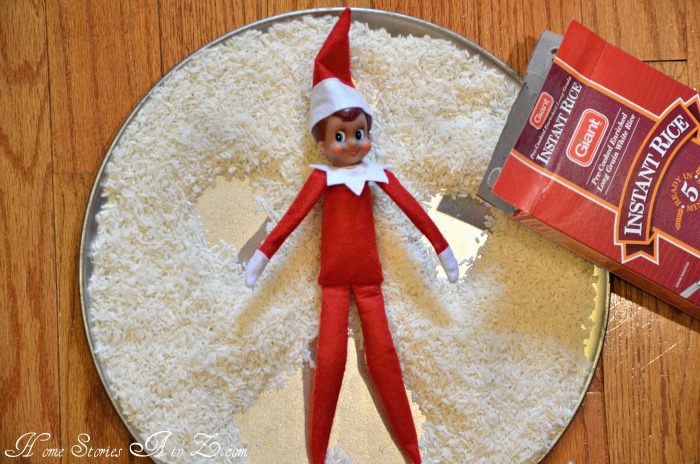 Elf on the Shelf making snow angels in a rice-filled tray - at Home Stories A To Z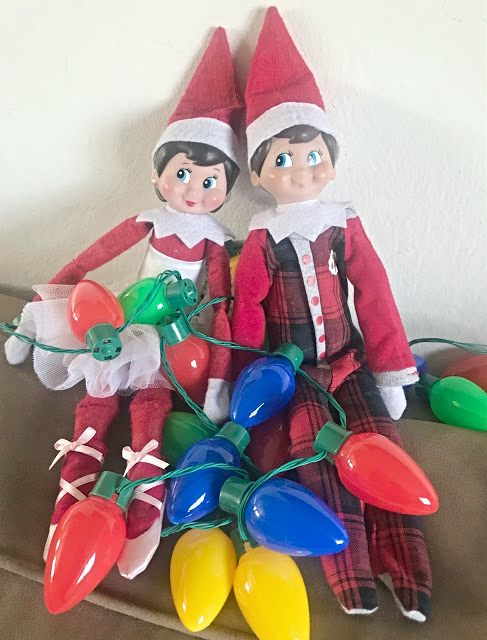 'Got tangled up in the Christmas lights!' idea found at Building our Story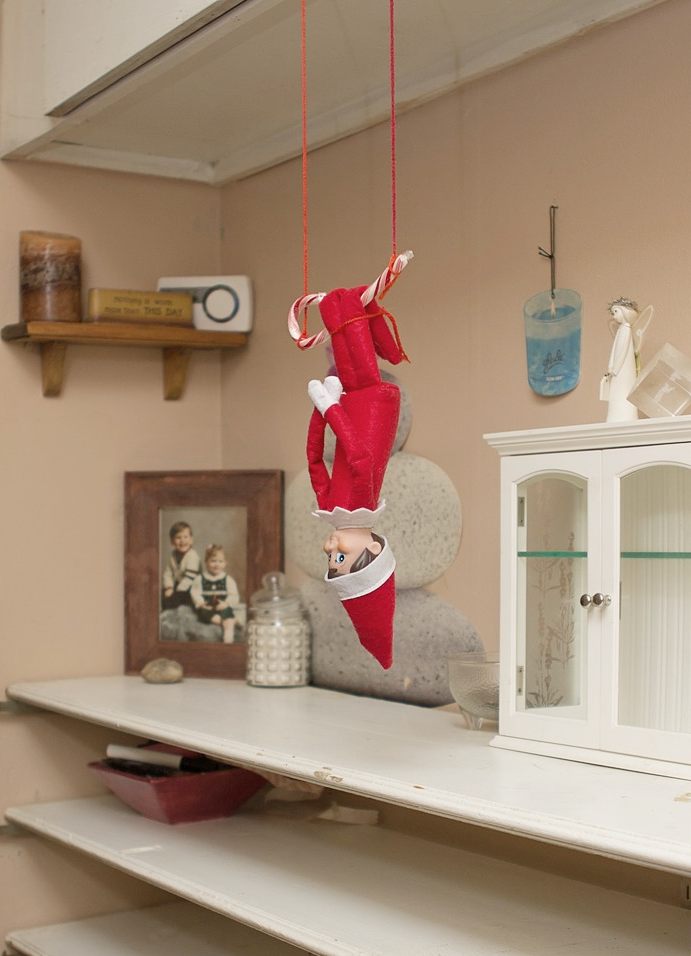 Elf on the Shelf hanging upside down from the kitchen cabinets. I wonder what' he's been up to!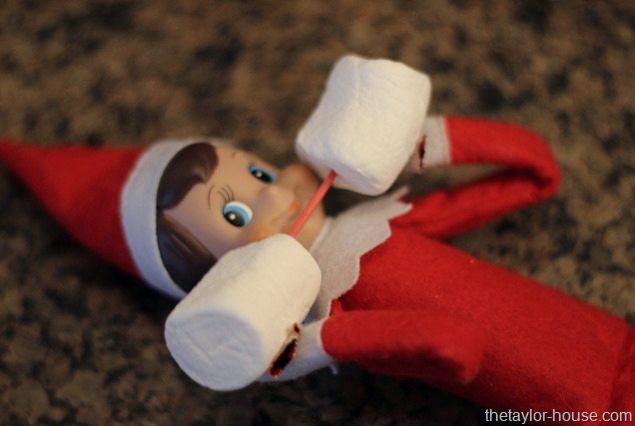 Working out! This Elf on the Shelf is lifting weights! Idea at The Taylor House.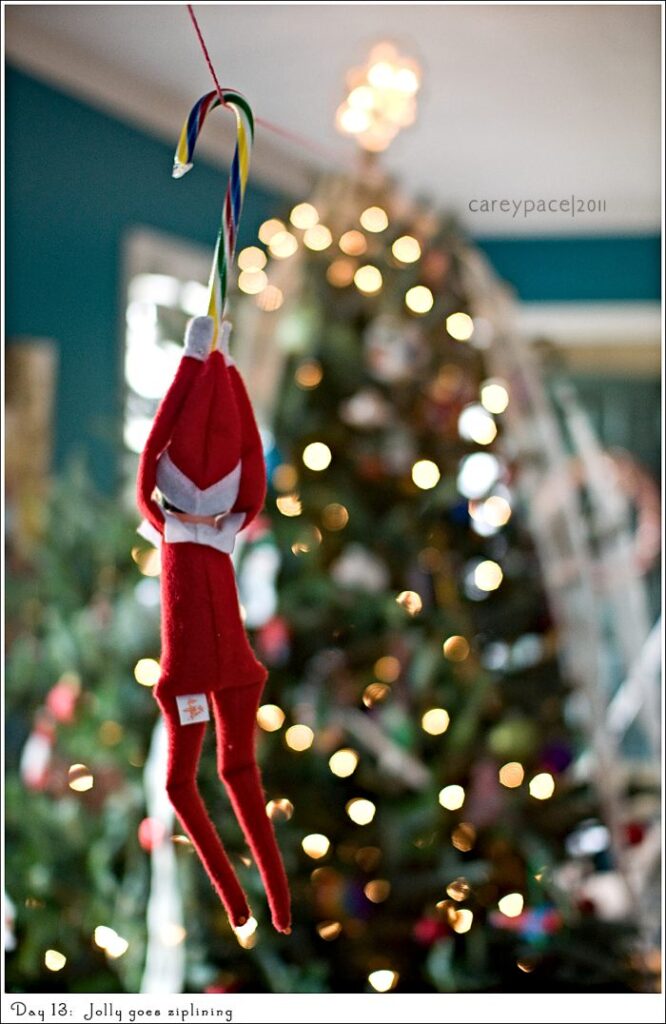 Elf on the Shelf leaves the shelf and - goes ziplining! This funny idea is from Carey Pace.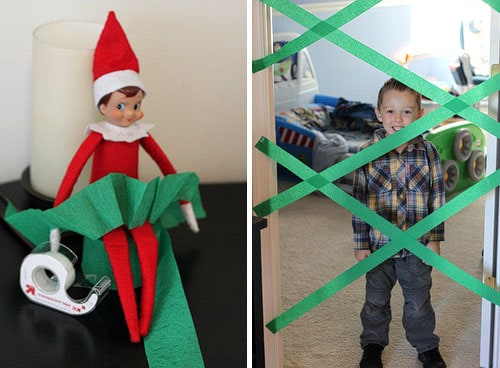 Loving this fun trap by Living Locurto!
And one thats really suitable for 2020 Elf on the Shelf season: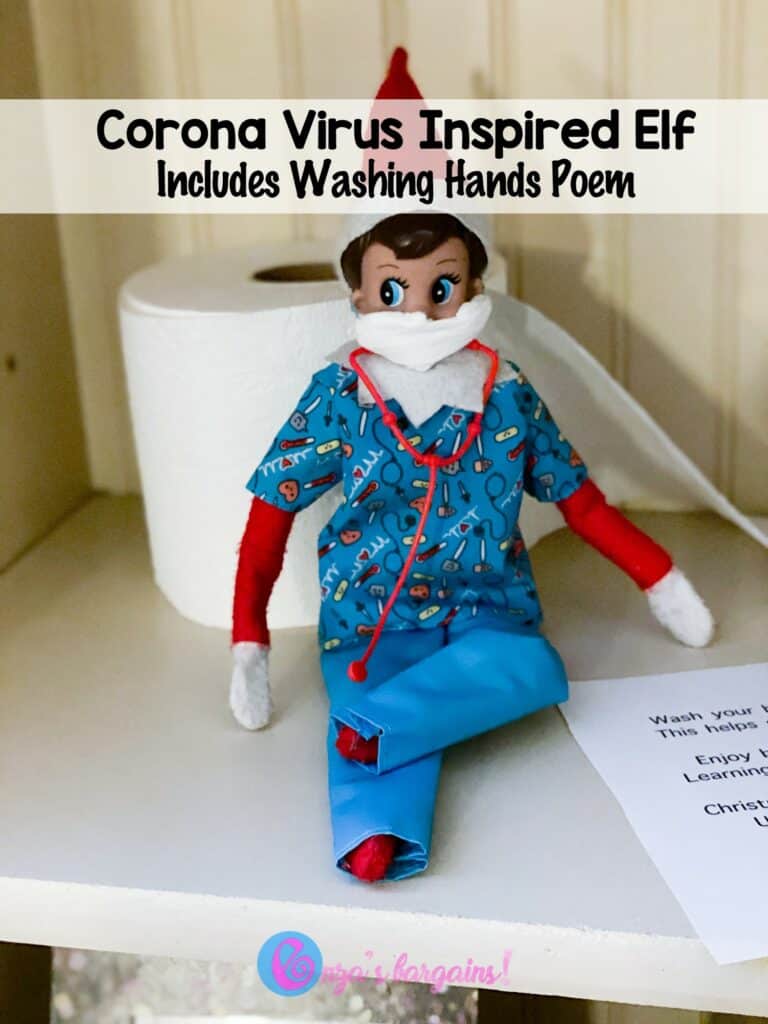 Elf on the Shelf With A Catapult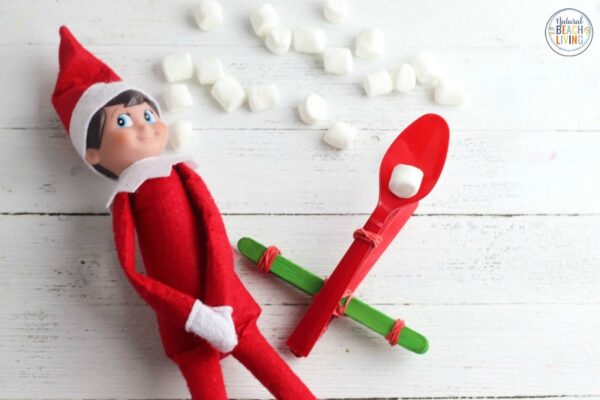 A fun way to learn do some STEM activities, right? Also, the little 'snowballs' are fun to catch and eat 🙂
And to help you, I'm adding answers to your most frequent questions about elf on the shelf:
when does elf on the shelf arrive?
Every year sfter Thanksgiving.
when does elf on the shelf leave?
Elf on the shelf leaves a child's home on December 24th, that is the night before Christmas.
who started elf on the shelf
The first person to create the elf on the shelf tradition was Carol Aebersold, teh author of the childrens book Elf On the Shelf.
which elf on the shelf to buy
There's a site dedicted especially to getting an elf on the shelf, here.
can elf on the shelf move during the day?
Teh Elf should not move during teh day, as long as the kids are awake. Teh Elf only moves at night when making its trip to teh North Pole every night, reporting to Santa. After that, it returns to teh house and this is teh moment when he assumes a new position for teh next day.
So, what will be your Elf's first move?
Make sure to save this post so you have all the ideas at hand when you need them: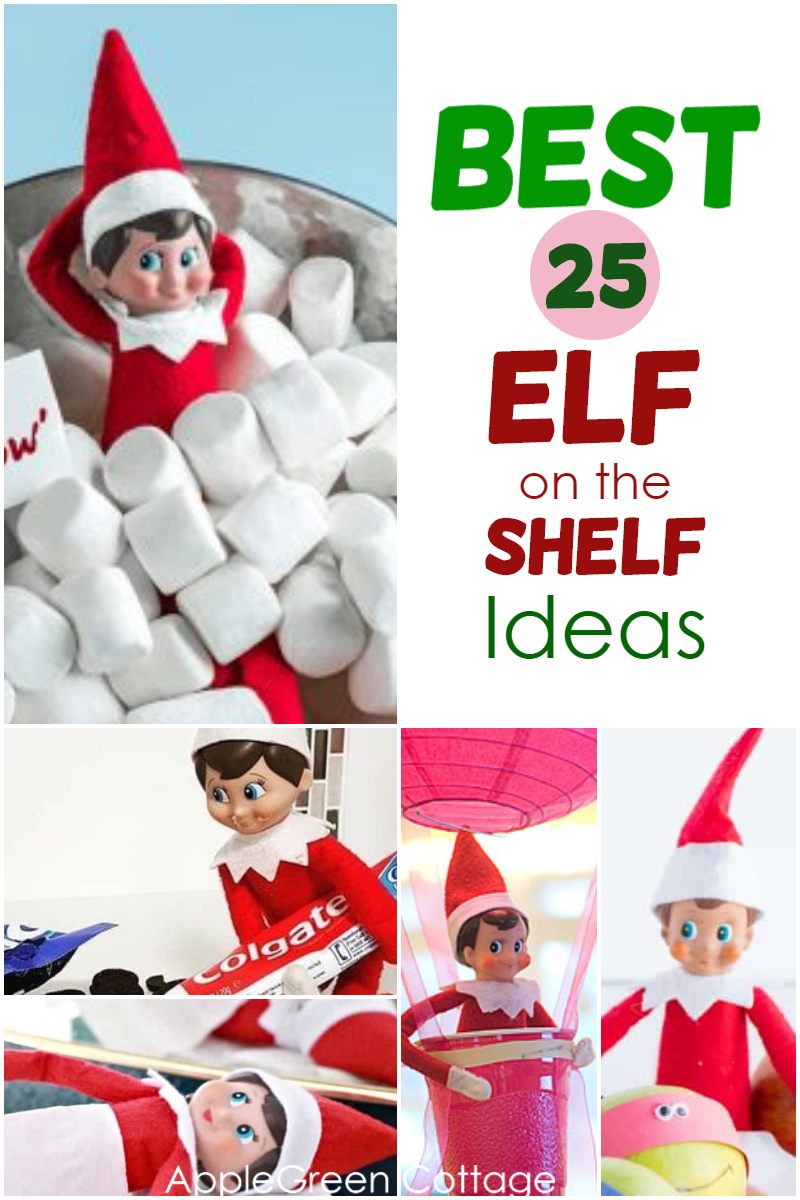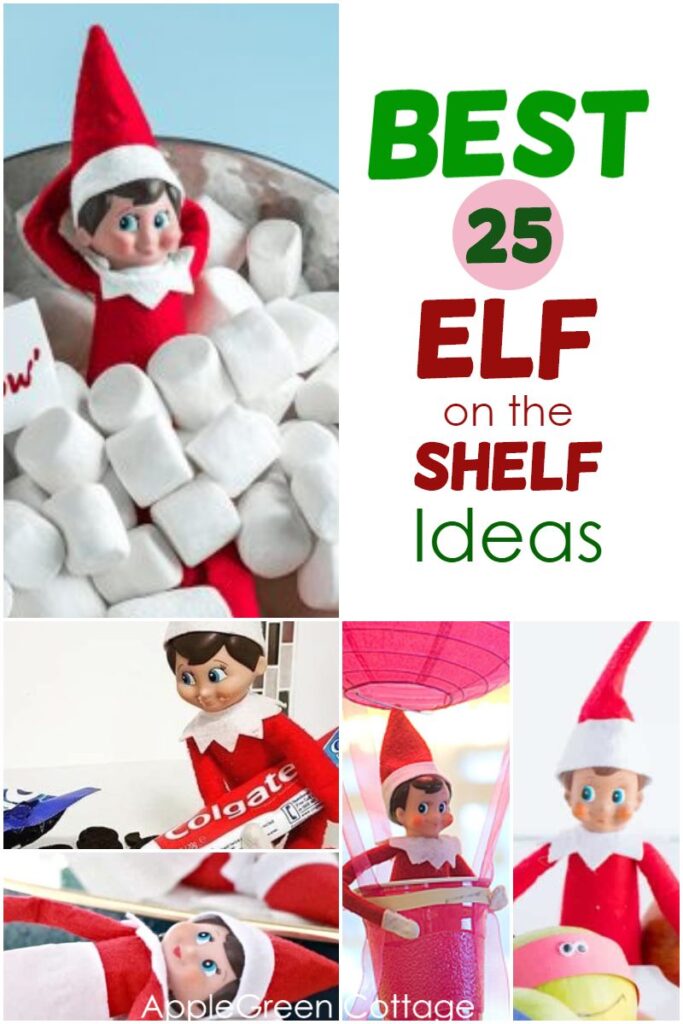 WANT MORE FREE TUTORIALS AND GOODIES?
Get email updates and never miss out on new patterns, printables and tutorials. If you sign up at THIS link, you'll also get the Fabric Hanging Basket Template for FREE, right now. A cute and easy-sew!
Or …check out this popular PDF pattern – the gift bag in 6 sizes and a super easy no-corner-boxing sewing project. Reusable gift bags for all your future gifts!