Free apron patterns you'll love to sew. Ranging from beginner to intermediate, these free apron patterns cover any style you'd want. Classic, modern, cottage-style, all adorable - and you will want to sew them all! These aprons are a perfect match to this post about things to sew for the kitchen. Scroll down to check out all the free patterns.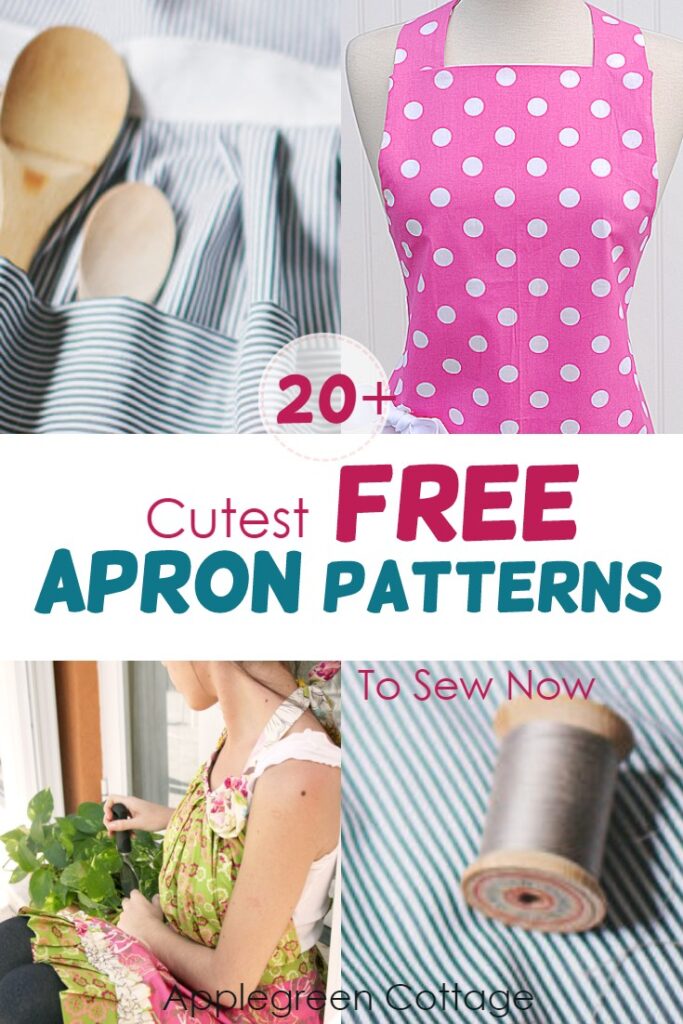 This post contains affiliate links. Thanks for your support. There's tons of FREE sewing project ideas on this site you might want to check out, too:
Or try our new, popular SewPretty HOME series: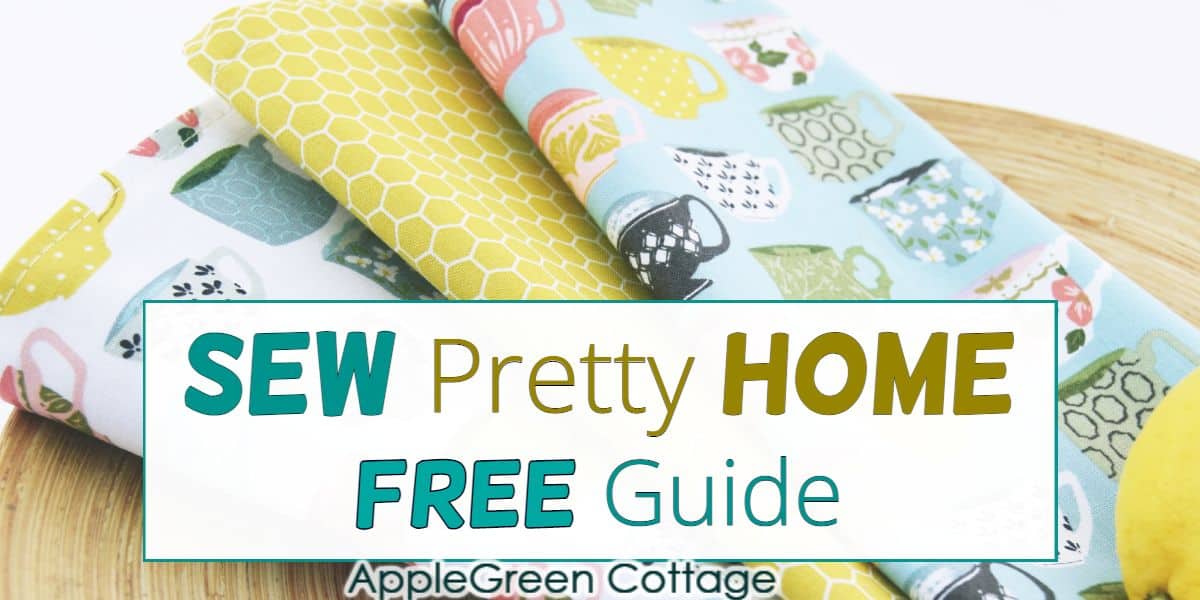 Join the FREE 7-part email course and make 6 beautiful items for your home! You'll love it!
Free Apron Patterns
Now back to aprons! A handmade apron makes just the best gift to someone who loves to bake. And if that someone is you, even better: make tons of aprons and so you can enjoy pretty fabric while making sweets - this seriously sounds like a dream come true! With or without pockets, pleats, ruffles, straight or rounded, you'll find one for yourself. Let's start!
Diy Hostess Apron Pattern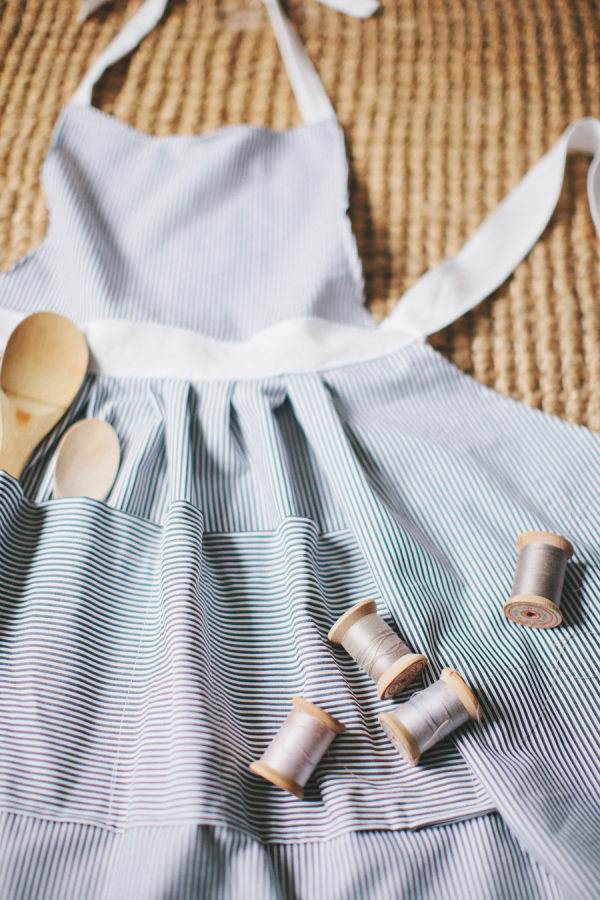 Diy hostess apron is a free apron pattern by Style Me Pretty, where Jacquelyn says the two basic ingredients required for an apron as cute as this one are basic sewing skills and some fabulous fabric. I totally agree!
Free Cross-Back Apron pattern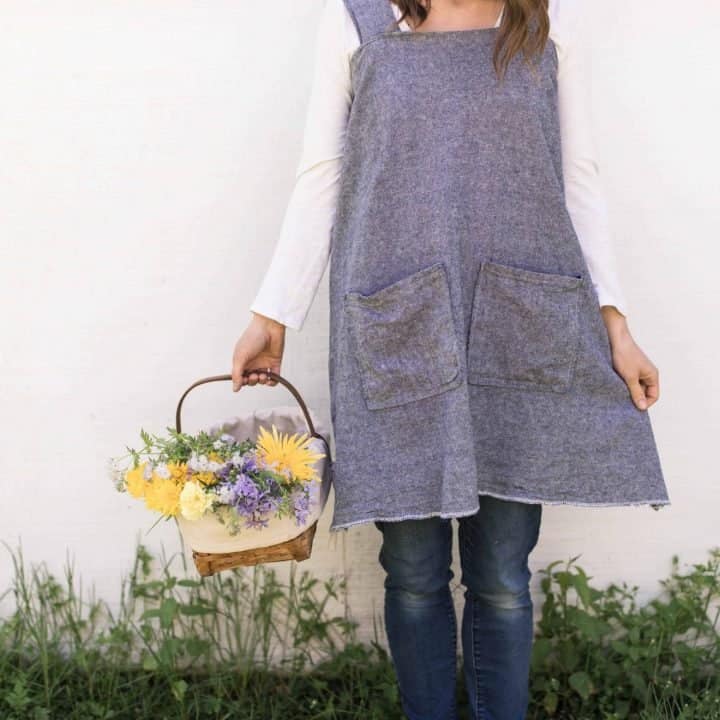 I adore this one, and it has a video. Also, it shows you how to sew an apron with a linen look but with less cost. Take a look!
Jelly-Roll Free Apron Tutorial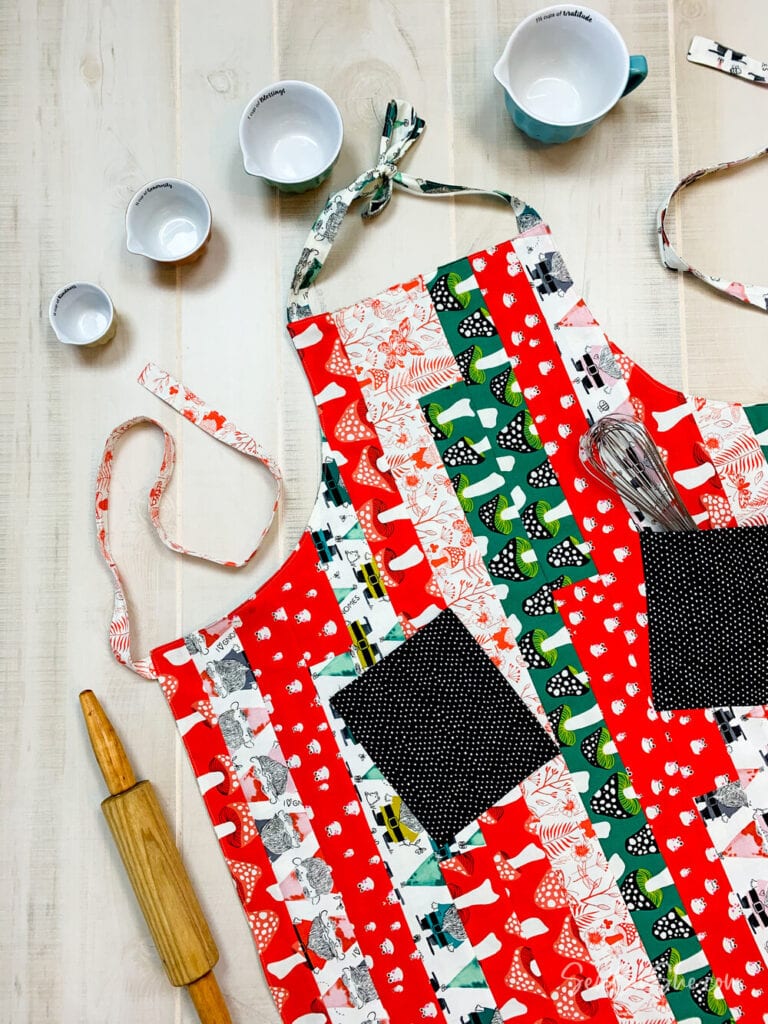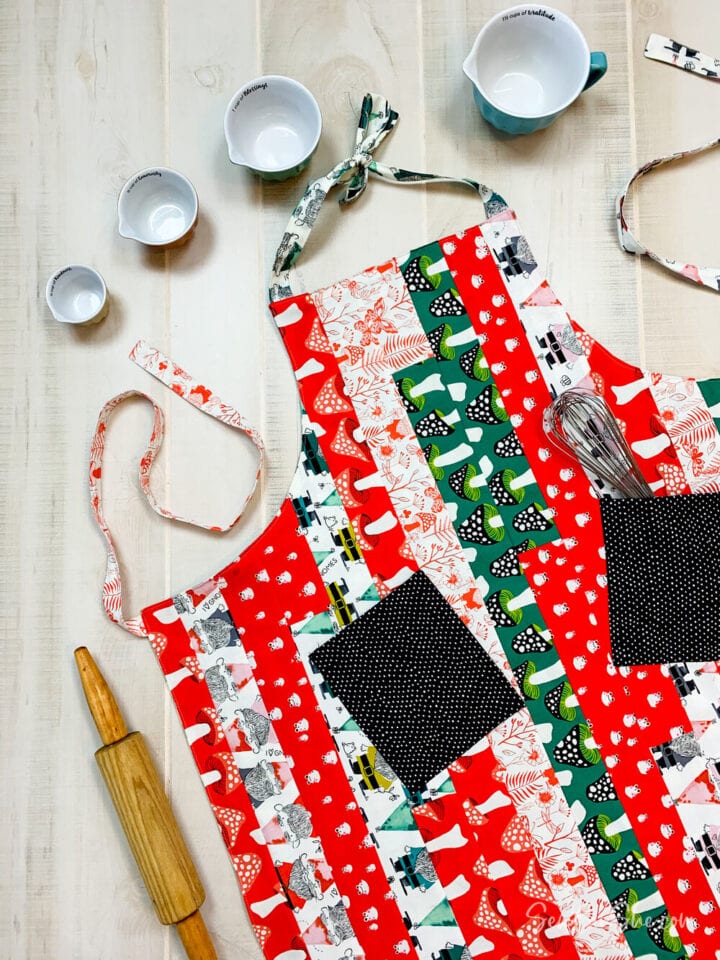 The latest, brand new tutorial by one of my favorite bloggers, Caroline of Sew Can She. This project looks like so much fun, and look at the gorgeous apron you can sew with only half a jelly roll fabric bundle!
Color-Blocked Apron To Sew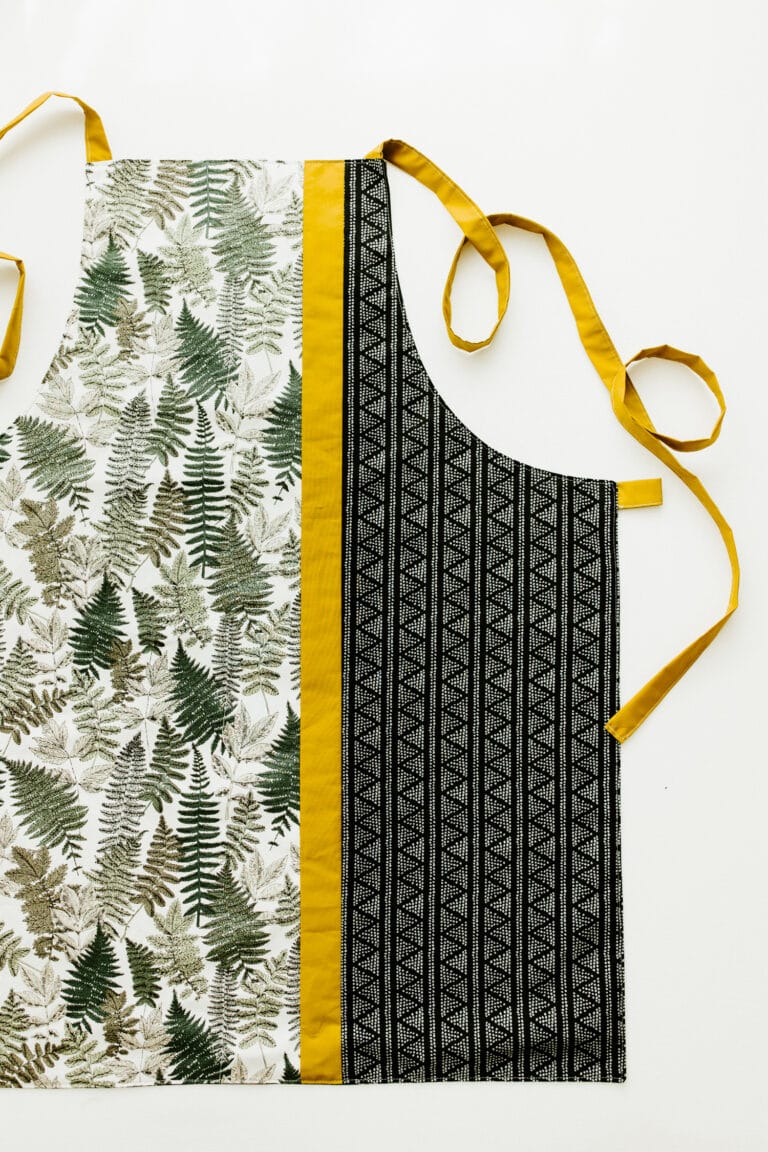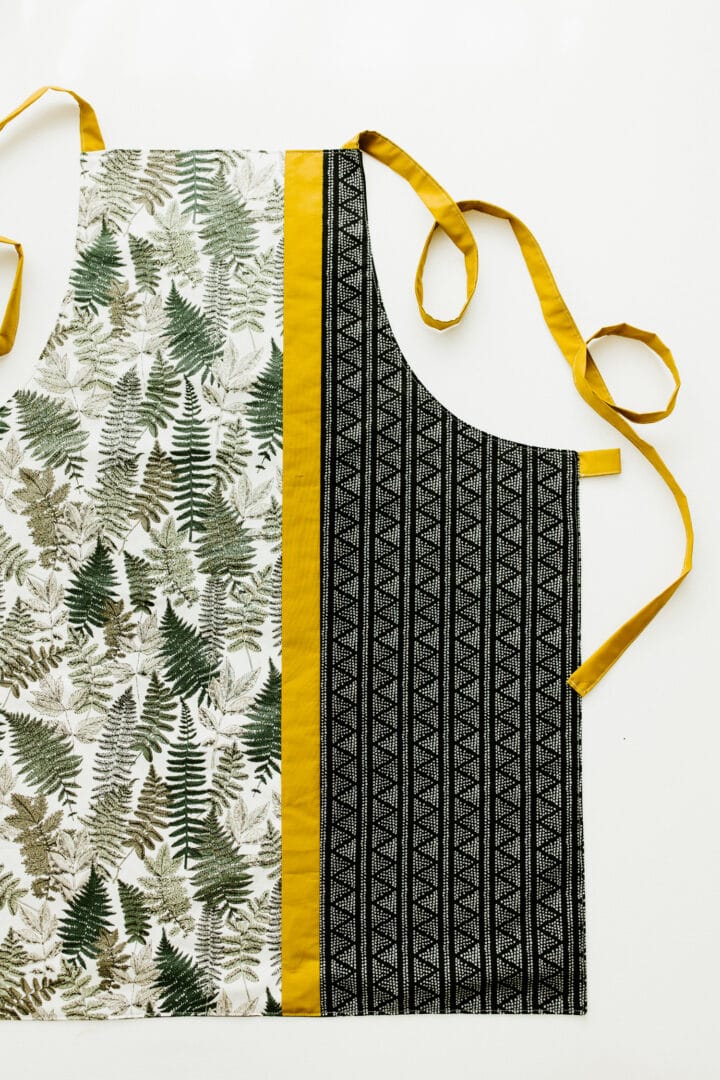 This color-blocked apron works great with most fabrics and is a wonderful project for beginner sewists. I'm tempted to make a mommy-and-me set: it would be so easy to reduce the measurements and make some aprons for the young chef in my life. Would make a cute outfit!
Smock Top Apron with pockets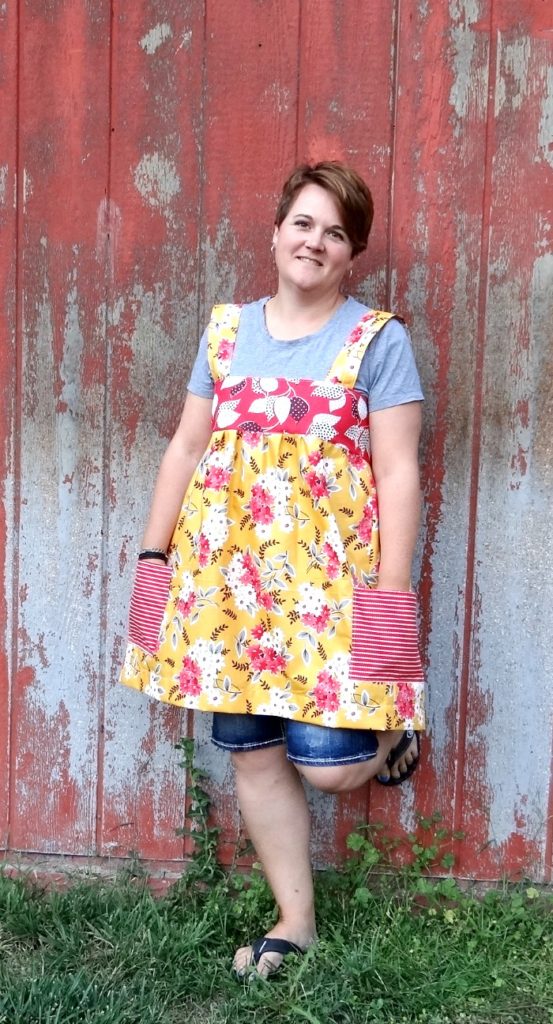 Smock Top Apron with pockets made by Becky at Patchwork Posse.
Apron Made With one yard of Fabric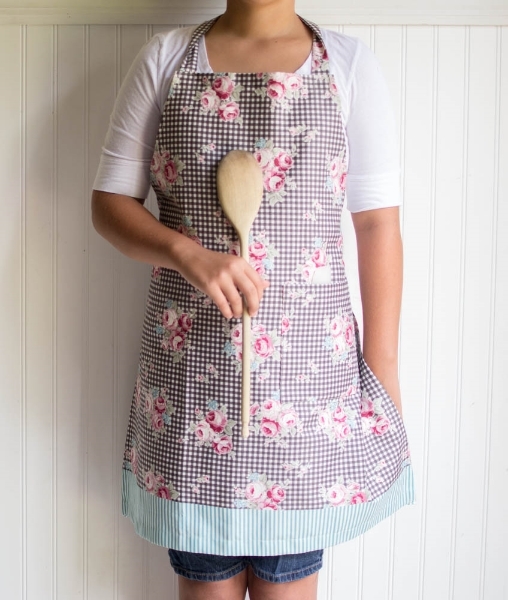 One-Yard Magic Apron - Free apron pattern by Sew Can She (Caroline's patterns are great!)
Free Reversible Apron Pattern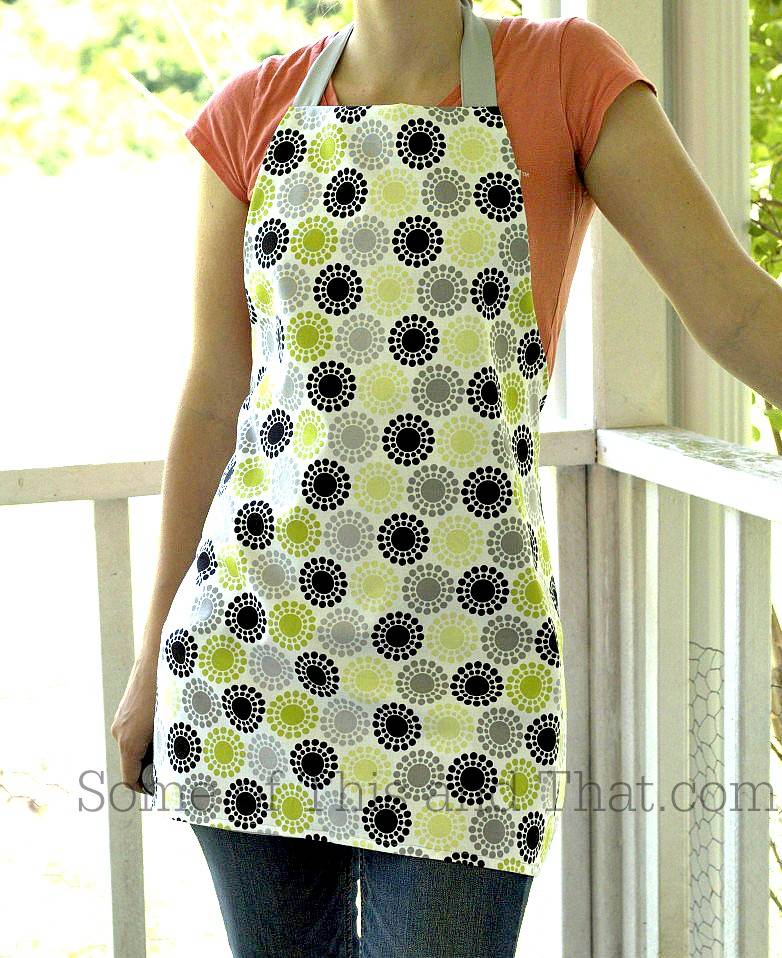 Reversible Apron pattern at Some Of This And That.
Simple Apron Sewing Project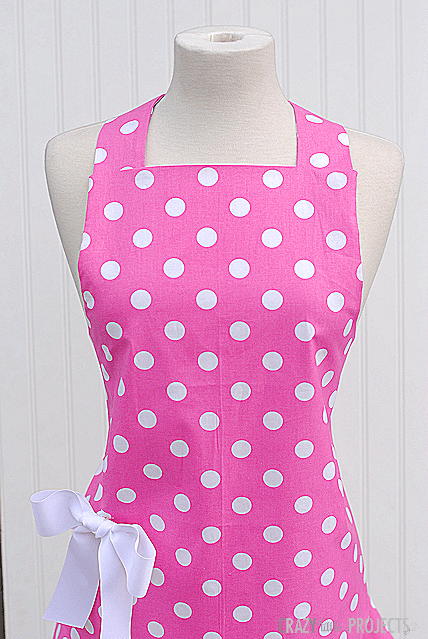 Cute apron tutorial by Crazy Little Projects
Modern Apron Pattern With patchwork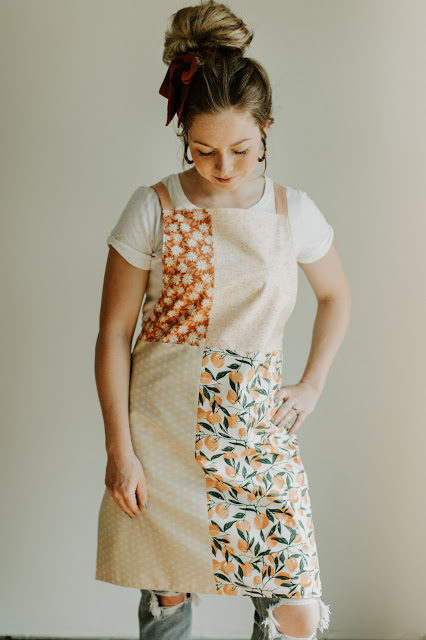 This modern apron is made from a variety of fabric pieces, I love the off-center look of the patchwork - so fun!
Free Ruffled Apron Pattern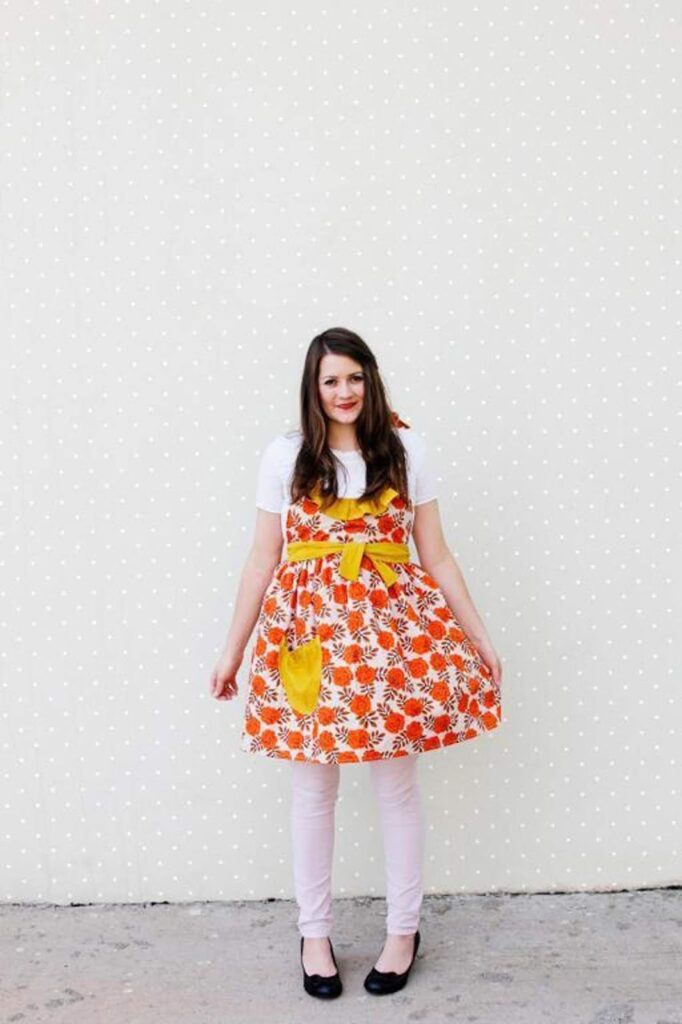 The ruffled apron pattern that you can get at See Kate Sew when you sign up for See Kate Sew's newsletter.
Free pinafore apron pattern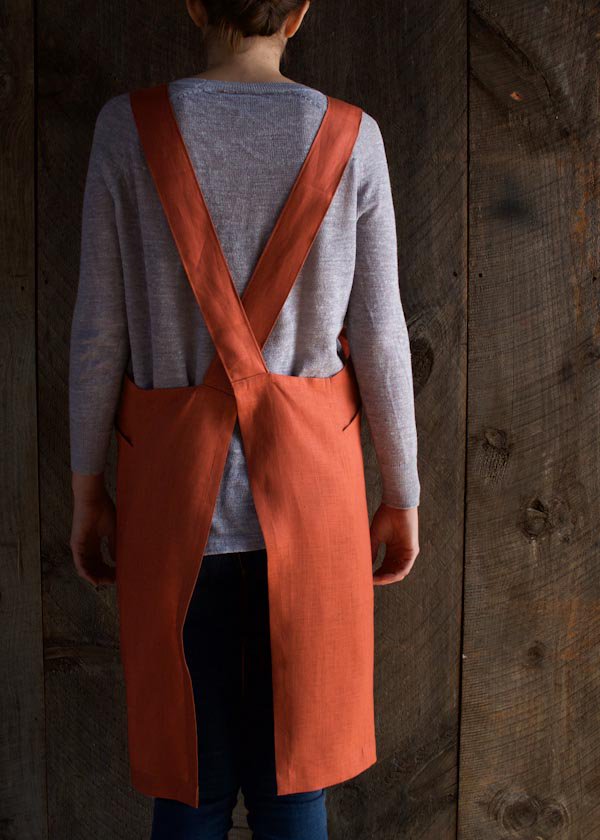 Beautiful cross back apron tutorial by Purl Soho. This full-length apron looks beautiful in a soft wrinkled linen but works with virtually any woven fabric.
Star Wars Apron Pattern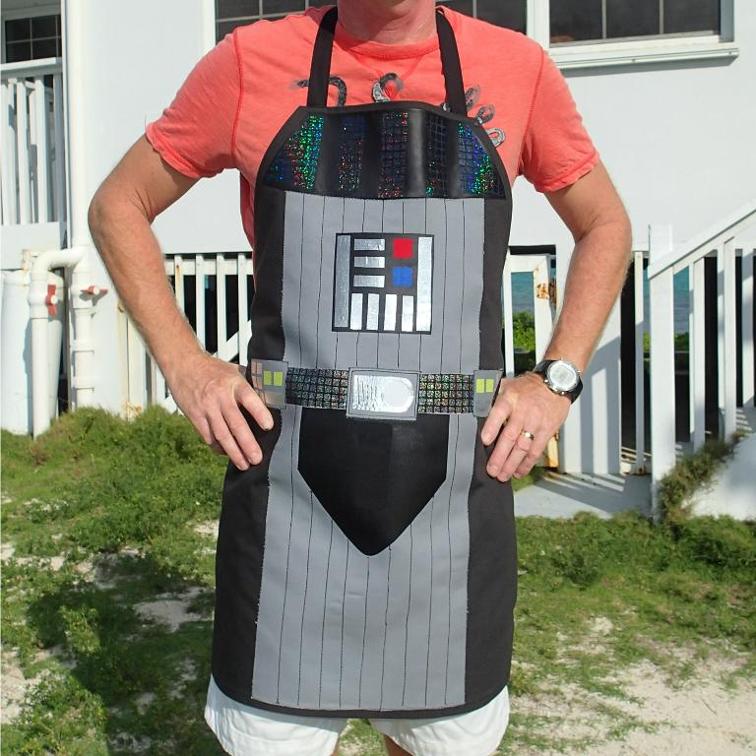 A free unisex apron pattern that will fit both men and women.
Vintage Apron sewing pattern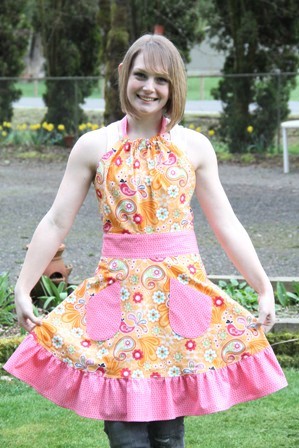 So cute! Free Spring Apron by Crafty Stacy.
Four Free Apron Patterns For Kids
And probably my favorite kids' size apron is this cute free apron pattern for kids by ithinksew: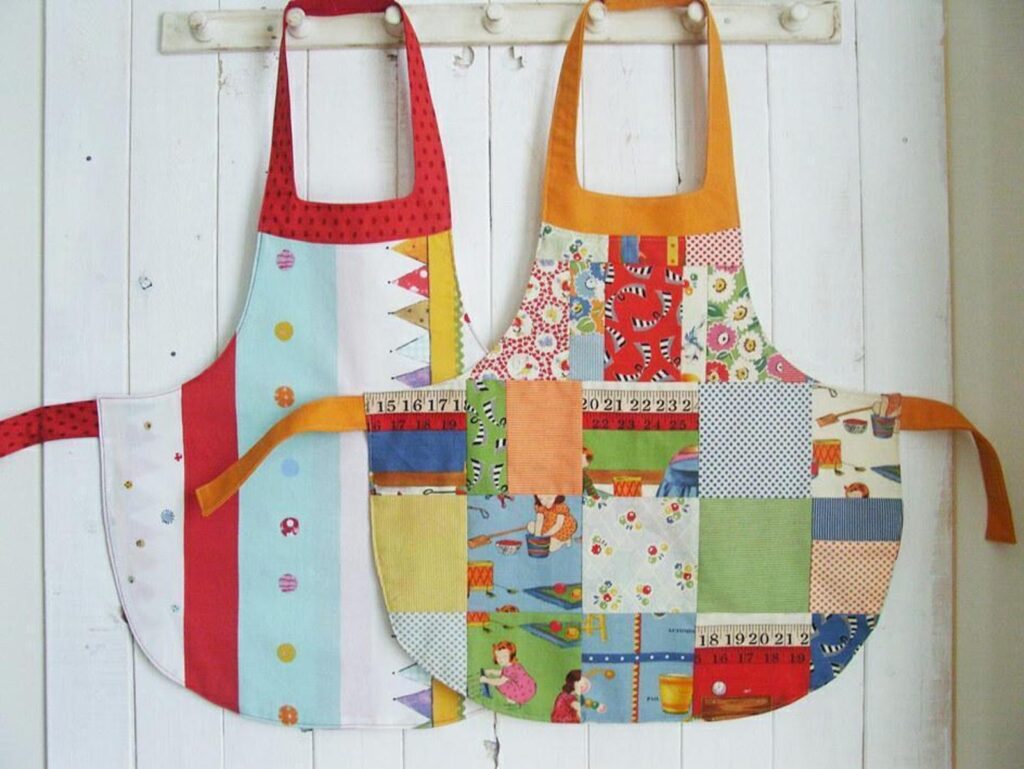 Loving this one with ruffles, too: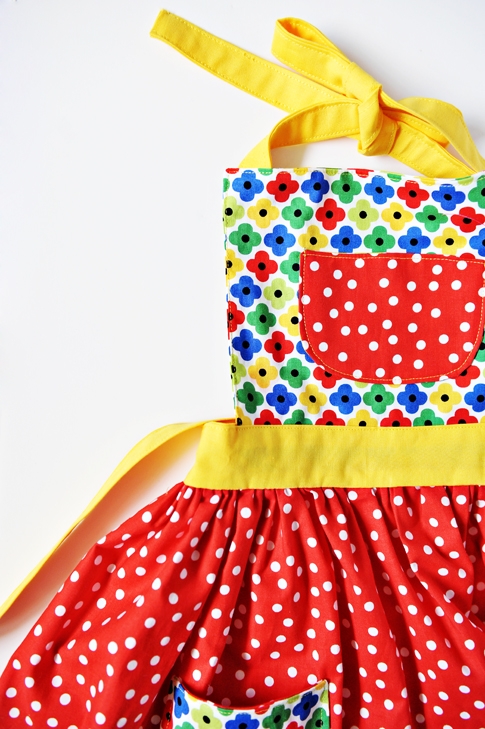 This child's apron by Ann Kelle is so colorful!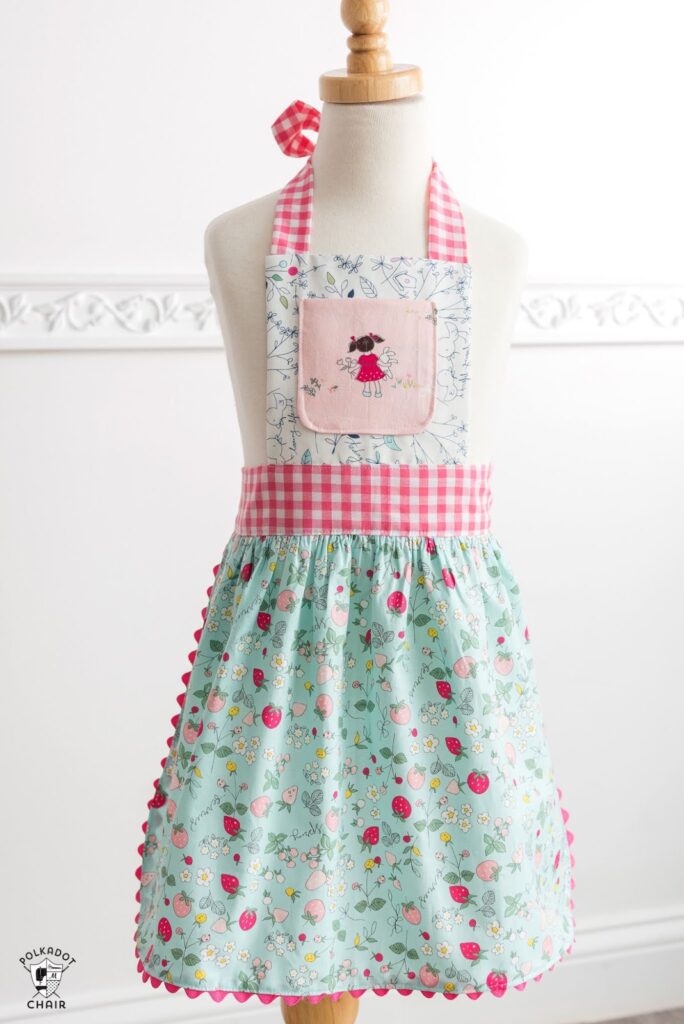 And also, check out this adorable kid-size apron Melissa from Polka Dot Chair made out of Minki Kim's Serendipity fabric collection. So cute! Find the tutorial here and fabric here.
Children's Apron Pattern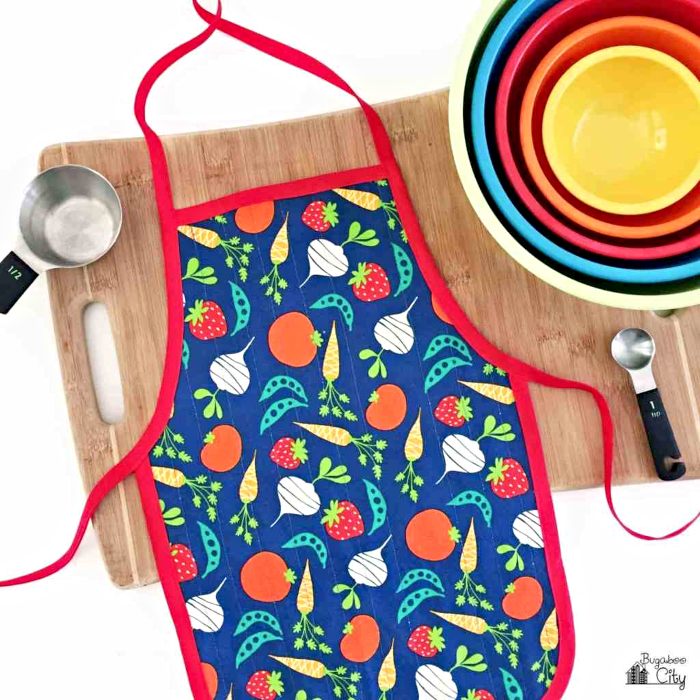 Free printable pattern for Children's Cooking Apron by Crafting Cheerfully.
Half Apron Patterns
And I'm adding a few half-apron patterns and tutorials for you - they are even faster to sew. Perfect beginner sewing projects!
Farmhouse Style Long Half Apron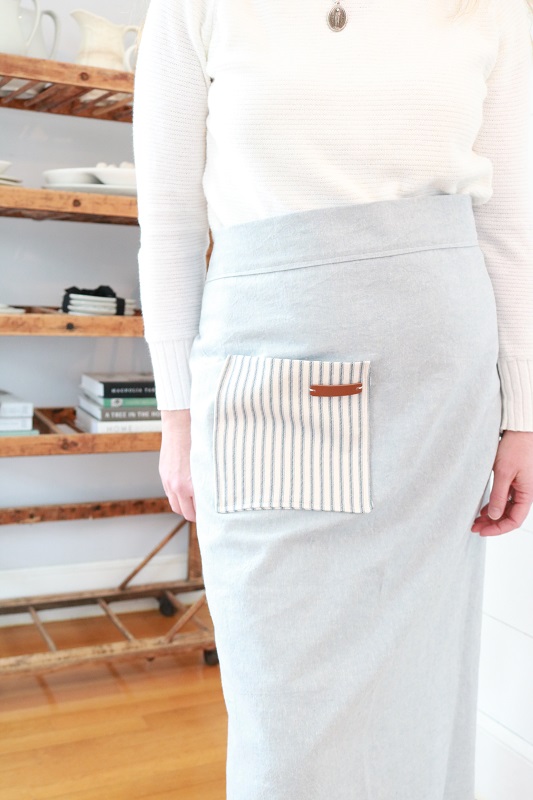 This diy farmhouse style apron is great for cooking, baking, or crafting! Finished measurements are approximately 35" wide by 31" length. DIY sewing tutorial.
Free Half Apron Pattern With pompom trim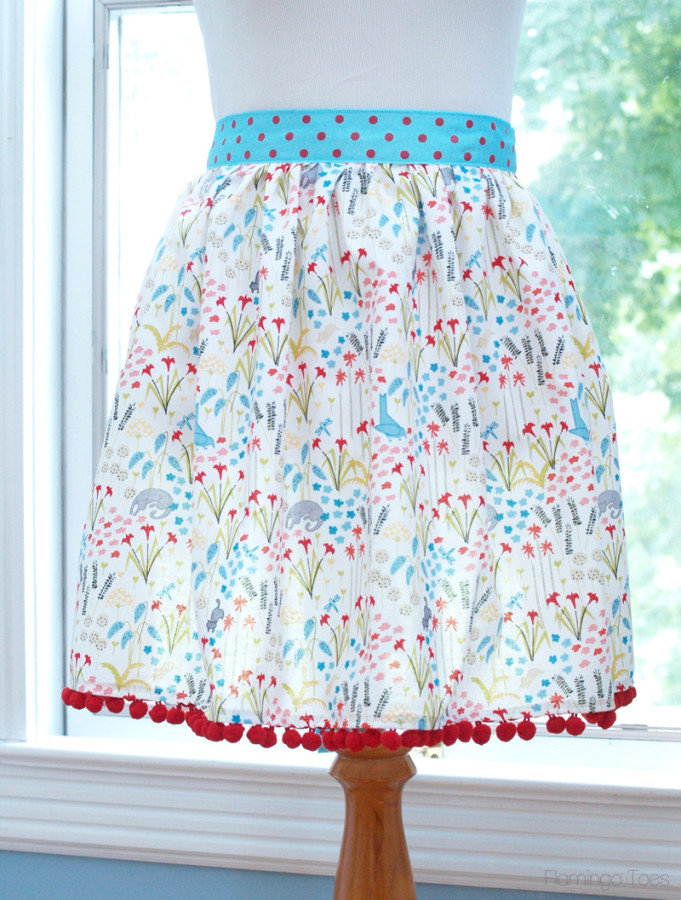 Pom Pom Trimmed Easy Apron by Flamingo Toes.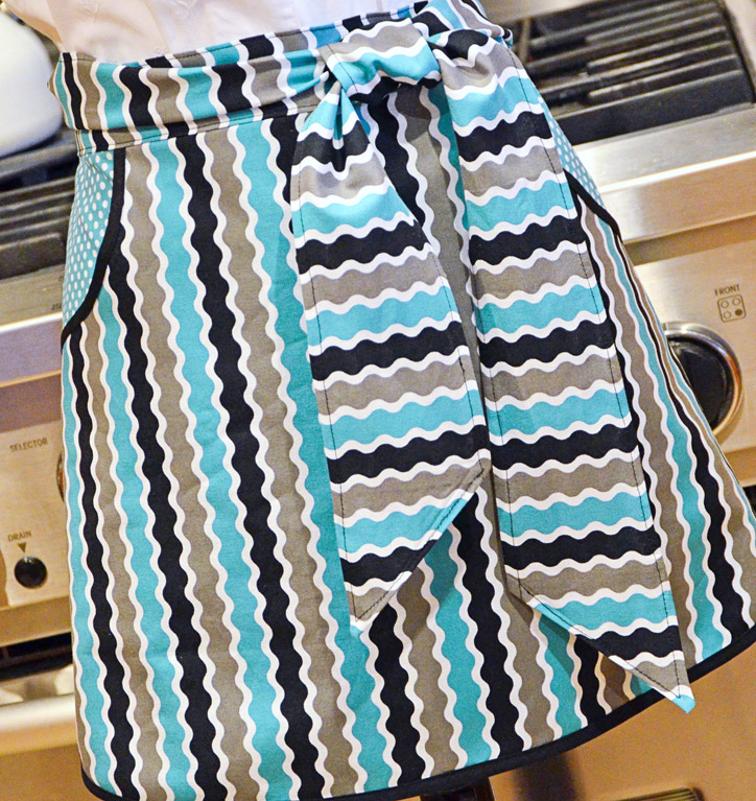 The Washday Chic Apron is a free apron pattern designed by Lesley at The Seasoned Homemaker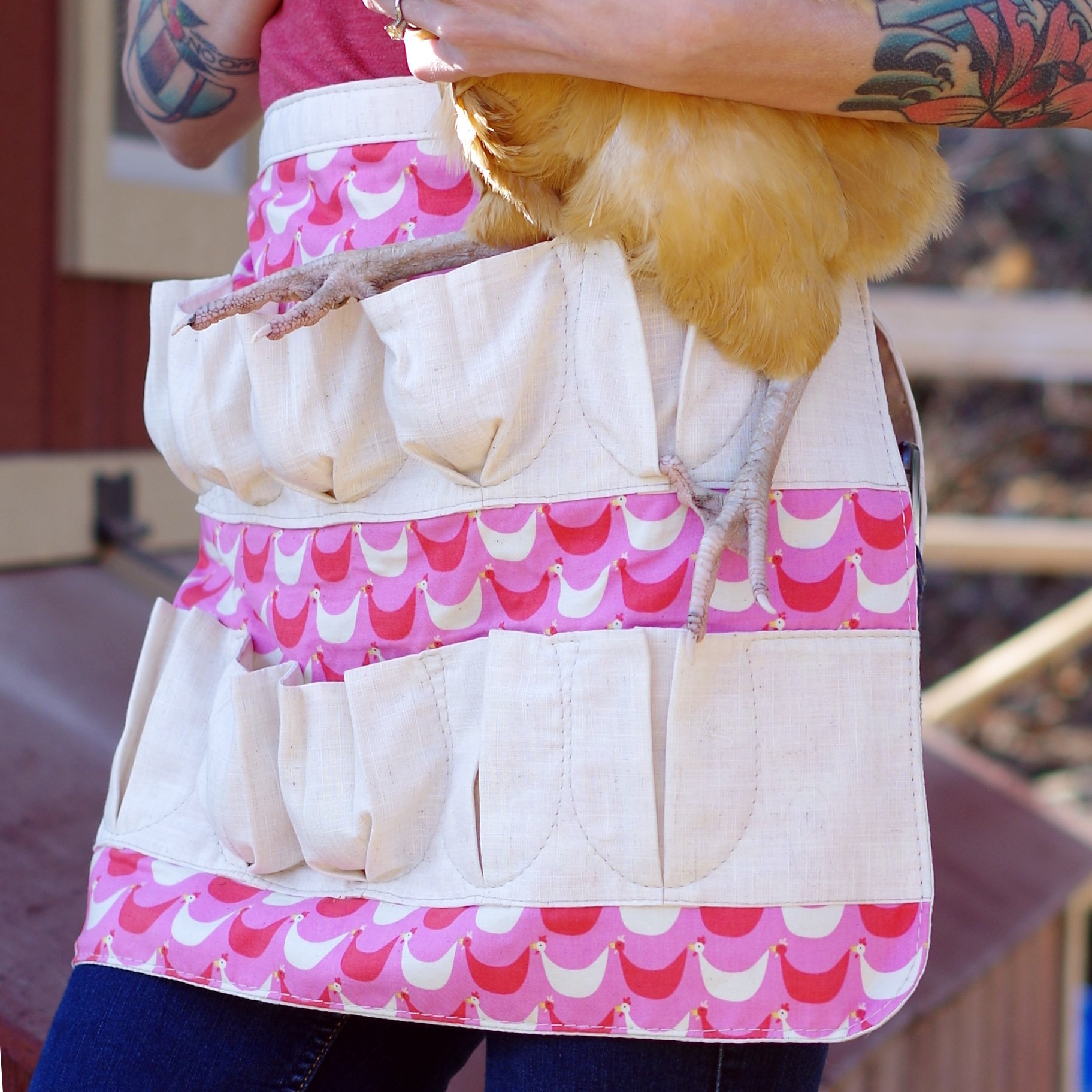 This one looks like so much fun! Free Egg Apron pattern by Swoon Patterns.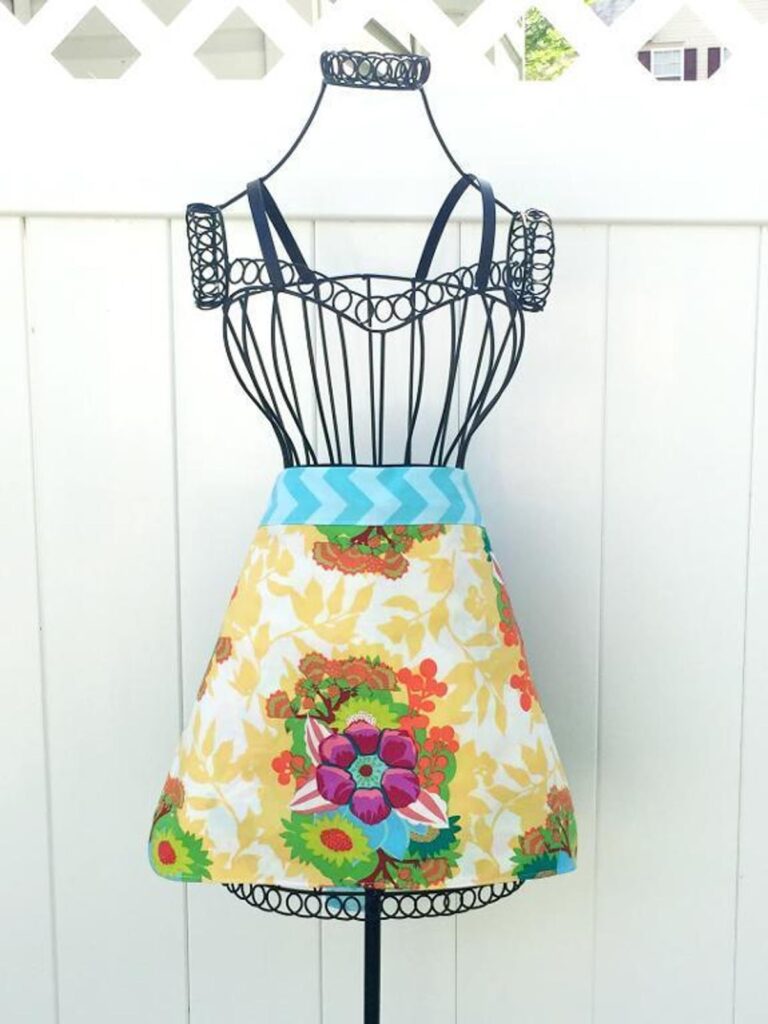 Mother's Day Apron - Free Pattern and tutorial by DIY Crush. You can sew this simple half-apron in one hour, it's a fun and easy project.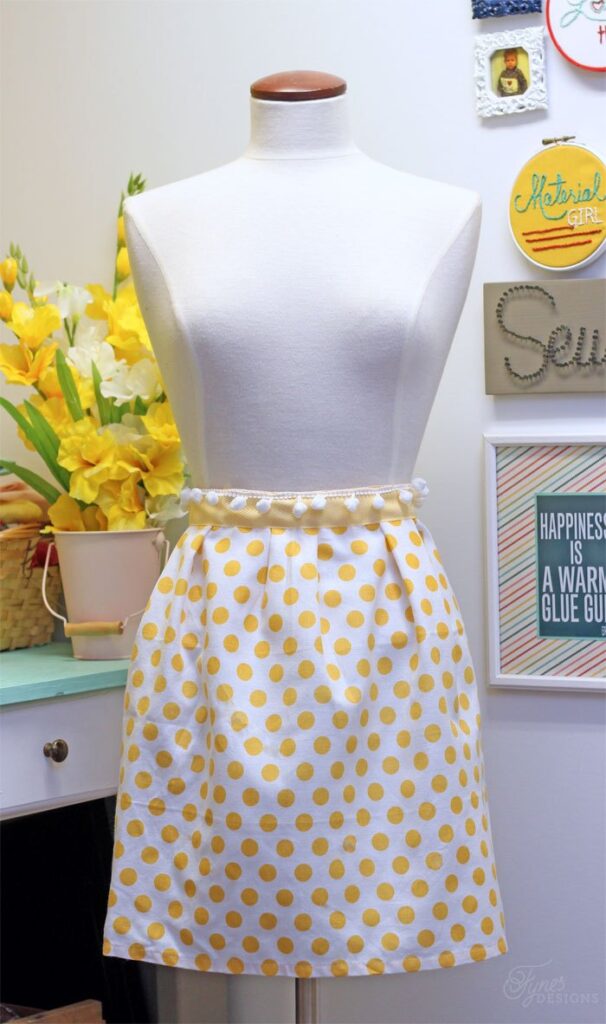 Or, if you're really, really short on time, try out this beginner-friendly tutorial and make one in ten minutes. Worth trying out!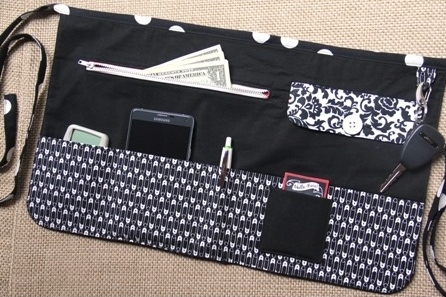 And here's one more of an intermediate version, with pockets in all the right places and sizes. Get the free Craft Show Vendor Apron Pattern at Crafty Stacy.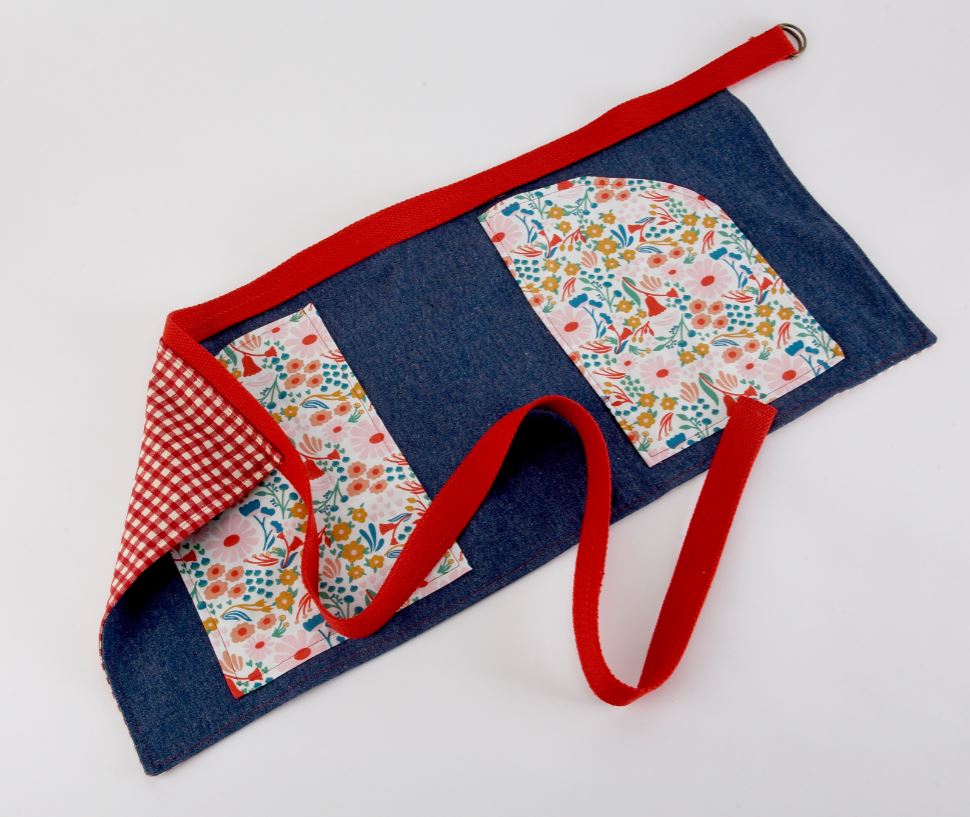 This diy gardening apron by Debbie Shore is a practical half-apron tutorial that features not just the two handy pockets you see in the photo above, but also a zipper pocket at the back side! I know, a brilliant way to store the keys to the house or the garden shed if you need them!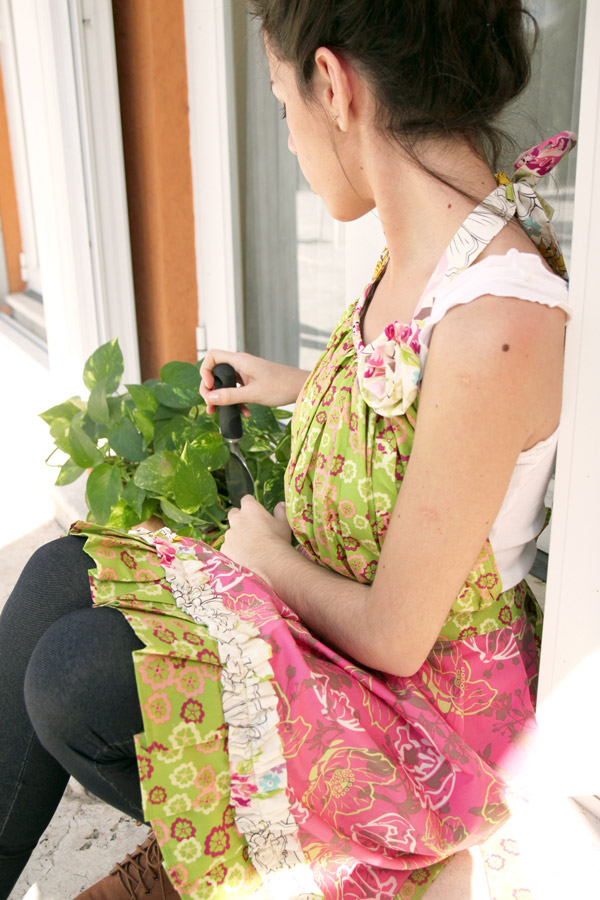 The best for last? It's not a new tutorial, but I find it to be one of the cutest free apron patterns out there. Happy sewing!
Now, have you decided on your favorite yet? Not? Save this post so you can come back later: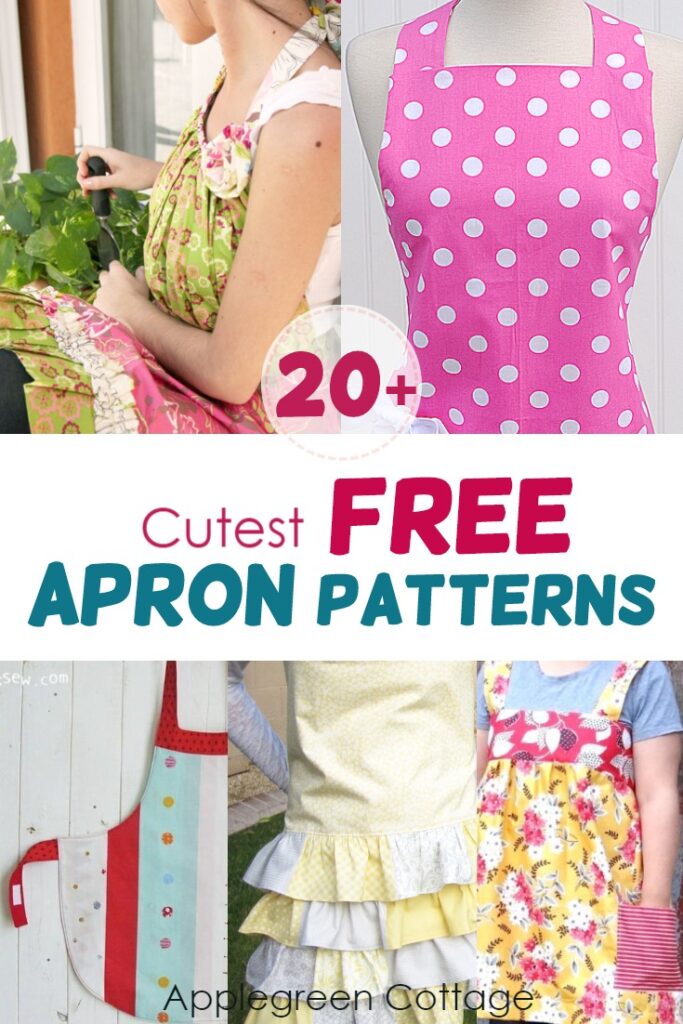 Want MORE FREE TUTORIALS And Patterns?
Get email updates and never miss out on new patterns, printables, and tutorials:
Or …check out this popular PDF pattern – the Kalina Mini Wallet in our shop. So practical!