Here are more than fifteen summer dress patterns for women you can sew now. Even better: all these womens dress patterns are free! Check them out!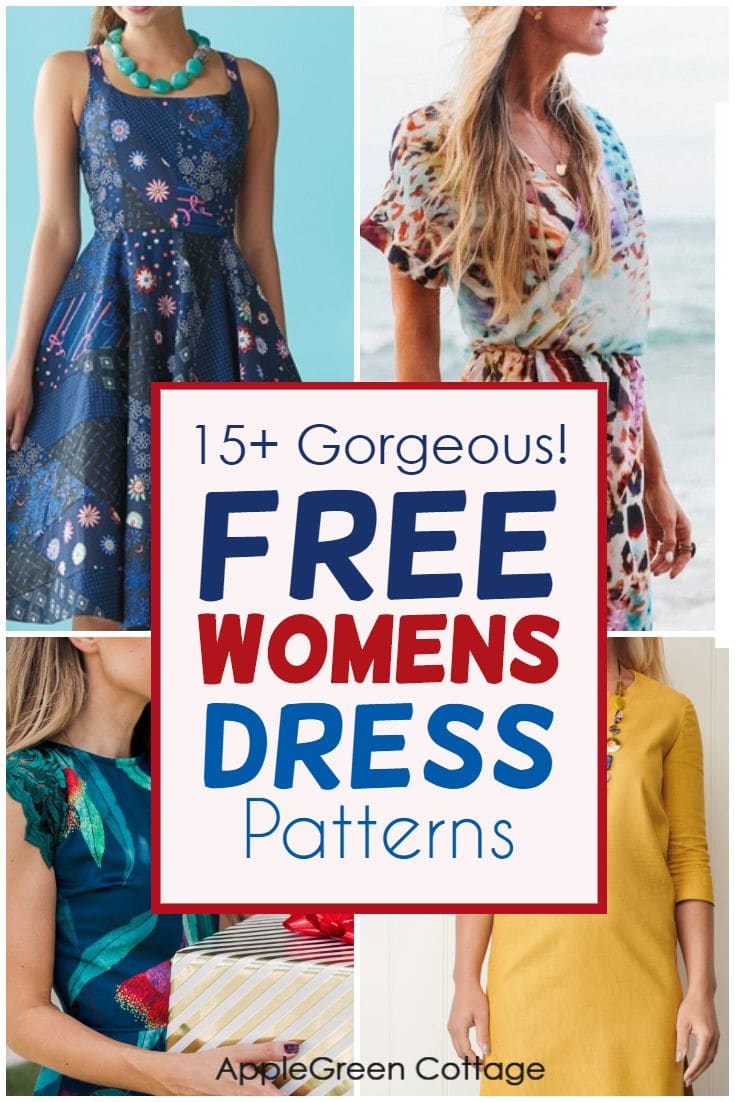 These are all home dress sewing projects that come with tutorials, helping you learn how to make a dress. Check them out to find your all-time favorite womens dress pattern!
Check out more free
patterns for sewing clothes here at AppleGreen Cottage:
15+ Gorgeous Summer Dress Patterns For Women
Now back to the gorgeous womens dress patterns:  learn how to sew a dress from these 17 free dress patterns for women. There are swing dress patterns, shift dress patterns, sleeveless dresses, a short-sleeve dress, a raglan dress, even a top tank dress. You can opt for a vintage dress pattern or a modern dress design.
check them out and see which of these patterns for dresses would fit you best. Celebrate you this summer, learn how to sew a dress and finally make something for yourself!
Shall we start with the little black dress? Just this once:
1) Little Black Dress Pattern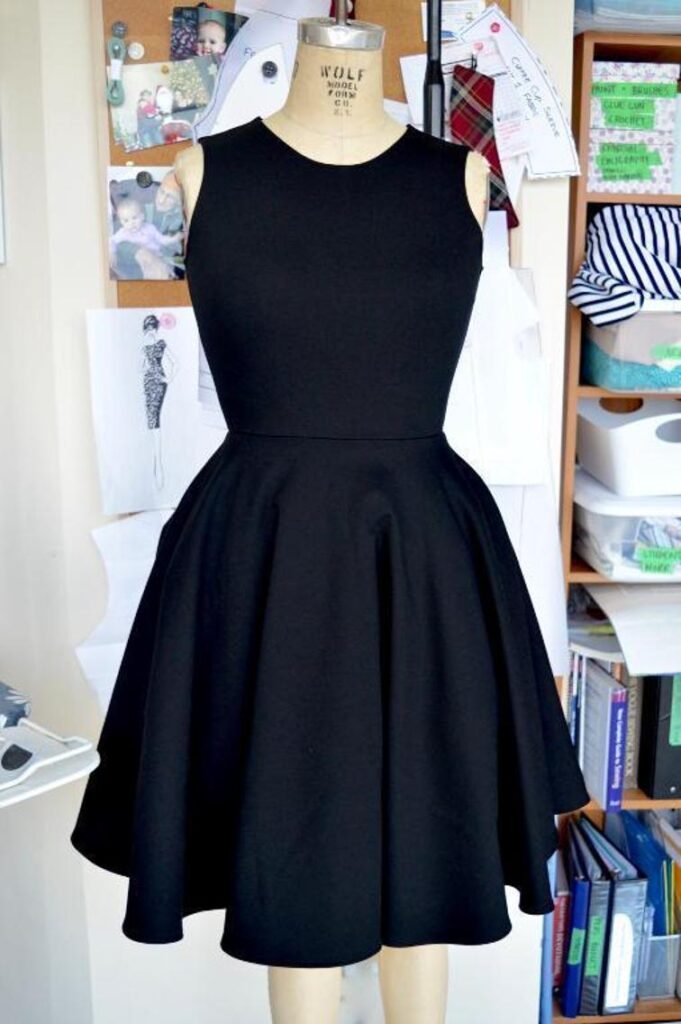 Little Black Dress – Free Pattern by The Littlest Studio
This adorable black dress can become your go-to dress for any party! The dress pattern has been updated, offering additional options.
2) Perfect Summer Swing Dress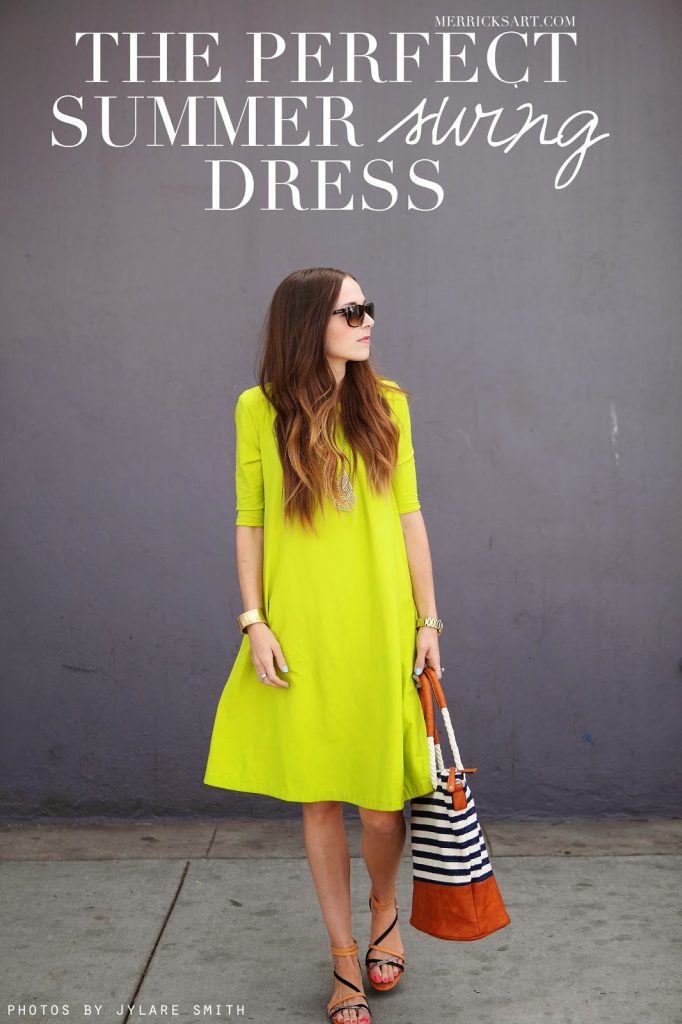 Work, weekend, day or date – we love how you can make this swing dress work in any situation!
3) Pleated Summer Dress Pattern
Walk out the door feeling bright and happy with this beautiful relaxed-fit pleated dress. I might have a thing for the pleats. you'll find more pleated dresses here in this list 🙂
4) Pleated Fit And Flare Dress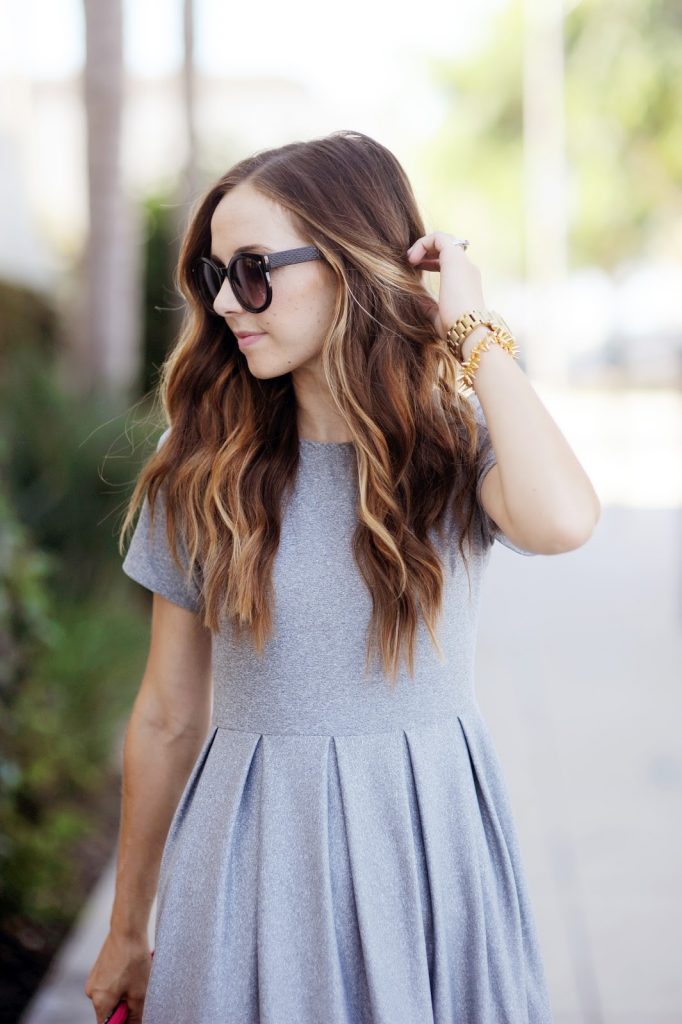 Love love love pleats! (two more coming, see below 😉
I believe now's the time to use that pretty fabric you've been keeping in your stash like forever! But if you are still searching for the latest summer fabric to make a dress, check out these adorable prints at peek-a-boo shop. (I love them!) Maybe this time you'll make your best-ever gorgeous summer dress, just for you!
While browsing, what about getting an access code for ALL my FREE patterns at AppleGreen Cottage? Here:
5) Garden Party Dress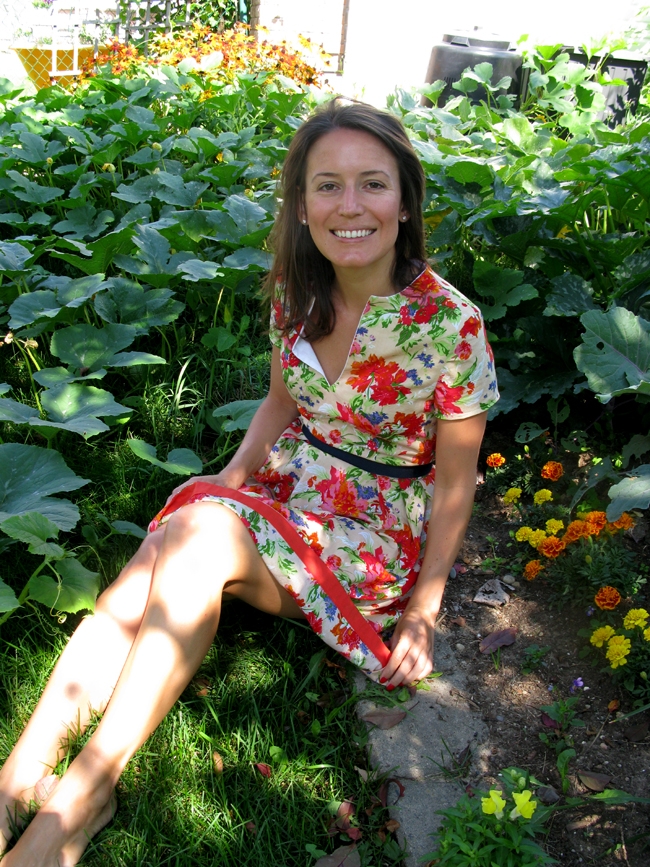 How about your very own garden party dress? When on site, go to 'Make This' tab and get your free pattern and tutorial.
Now, let's bring the show straight to the beach:
6) Trapeze Tank Dress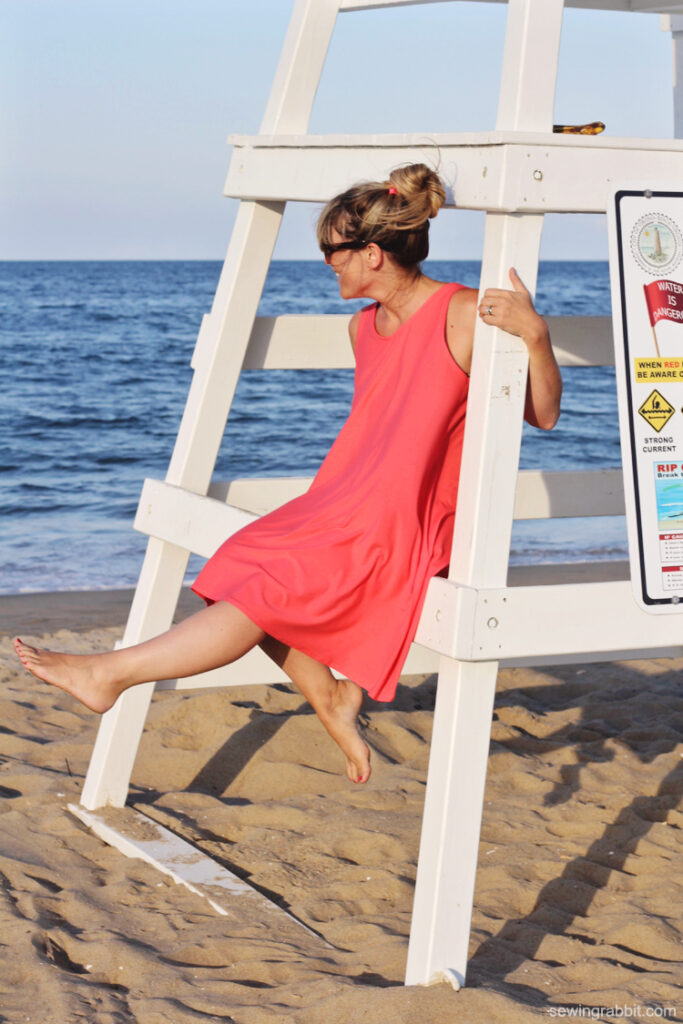 Trapeze Tank Dress – Free Pattern by Sewing Rabbit
A great dress for a relaxed weekend!
7) Off-The-Shoulder Dress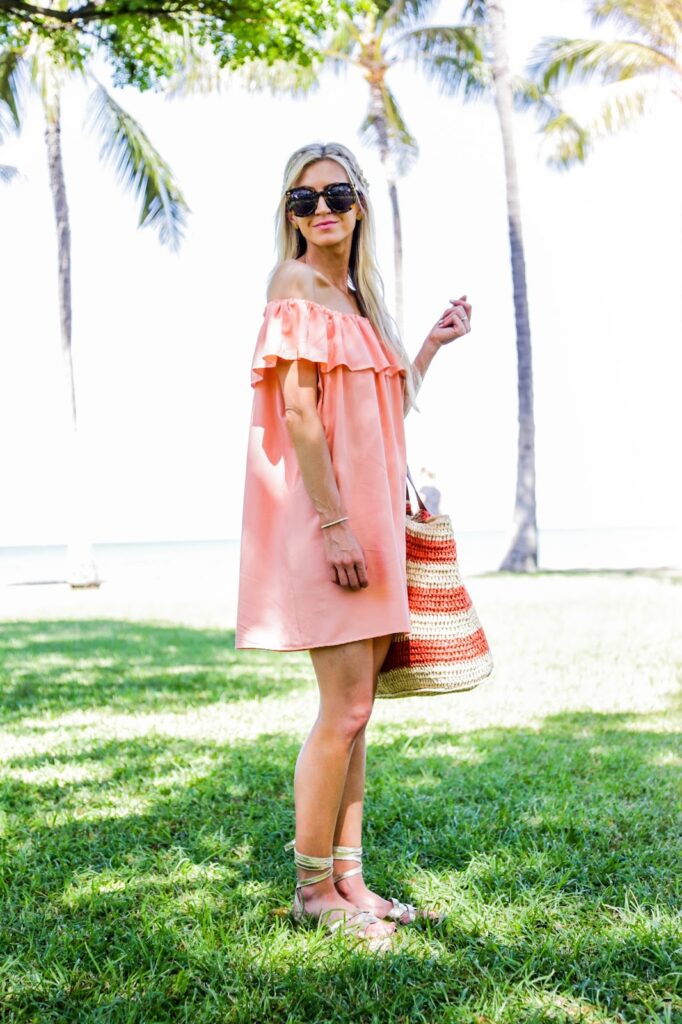 Loving this cute and classic off-the-shoulder dress – perfect for the summer! Tutorial at Elle Apparel.
8) The Velvet Dress Tutorial
Gorgeous, and though velvet might not be the first material on your mind when sewing for the summer, but just imagine all the compliments when you show up in a dress like this one at a summer evening outing! This is a great project to practice sewing velvet and has links for how to draft your own dress pattern, so it's a fantastic introduction to dressmaking as well.
9) The Faux Wrap Dress For The Summer
This gorgeous faux wrap dress is universally flattering to all body shapes, and the skirt length is the perfect way to use it either as a beach dress or for a more formal occasion. Check out the tutorial here.
10) Easy Summer Swing Dress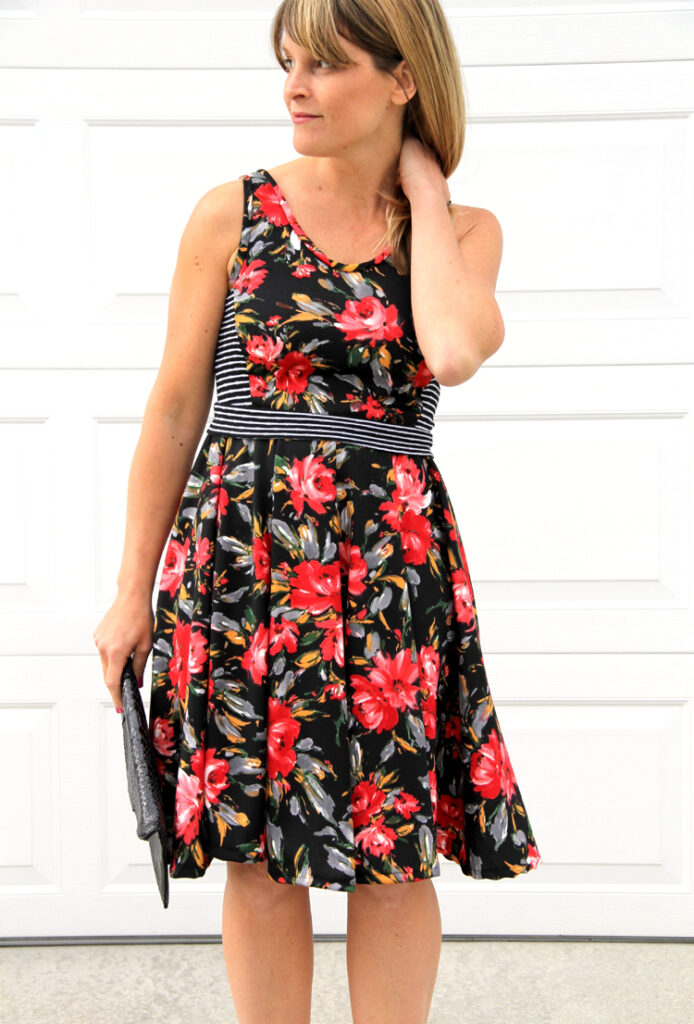 Easy Summer Swing Dress – Free Pattern by Sewing Rabbit
You'll look fantastic in this full-circle sun dress!
11) Perfect Beach Dress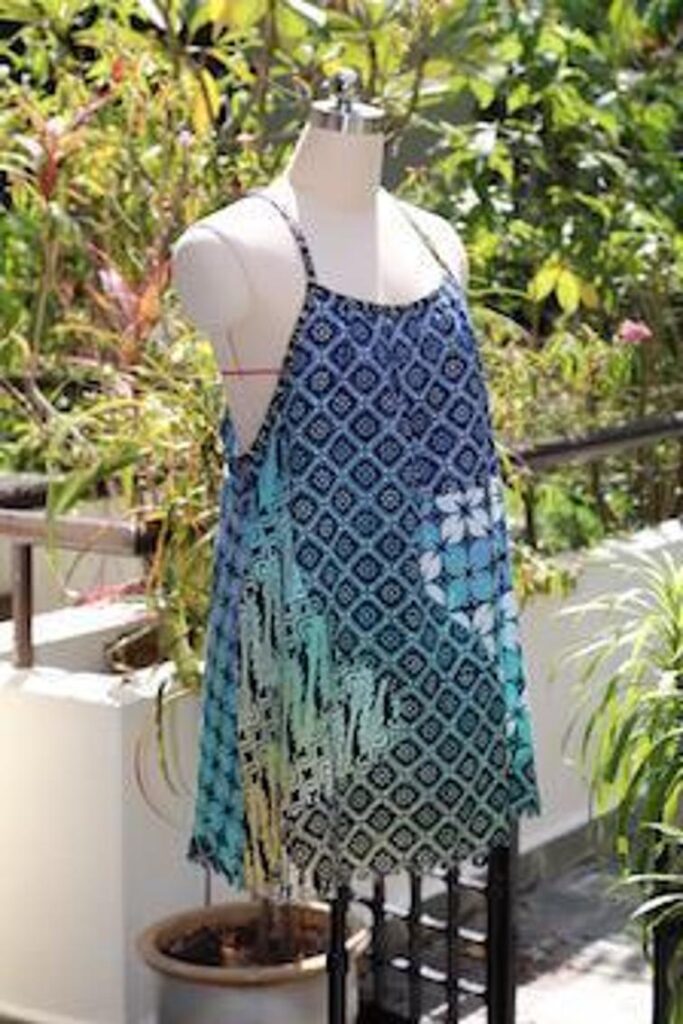 Perfect Beach Dress by So Sew Easy
A-line dress, meant to be worn over your swimsuit – now's the perfect time to make it if you want to wear it this summer, be it at home or at the beach.
12) Mom's Raglan Dress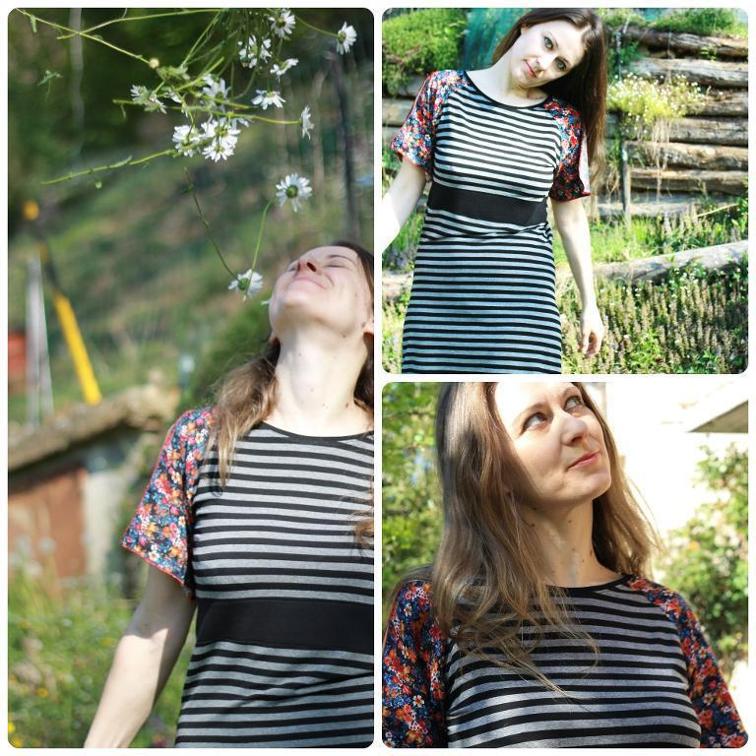 Mom's Raglan Dress – Free Pattern by Serger Pepper A comfy but fashionably relaxed raglan dress in a relaxed A-form. Perfect for practical women!
13) Free Sundress Pattern
Or try a different style of a sundress pattern – this one by Peppermintmag!
14) Paper Pieced Dress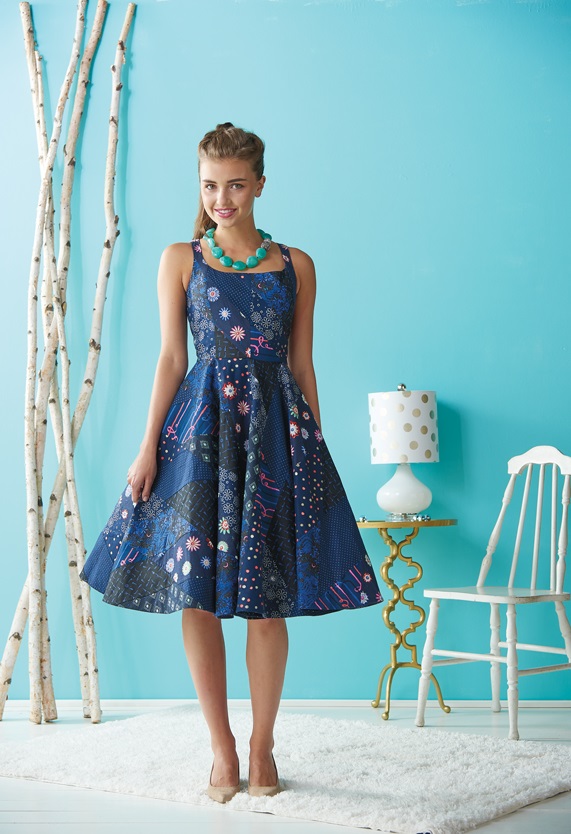 One word: stunning. This is not a beginner level dress, but definitely worth trying out. You might never want to switch to a different stye once you've mastered this dress pattern! Free pattern here.
15) Striped Dress Pattern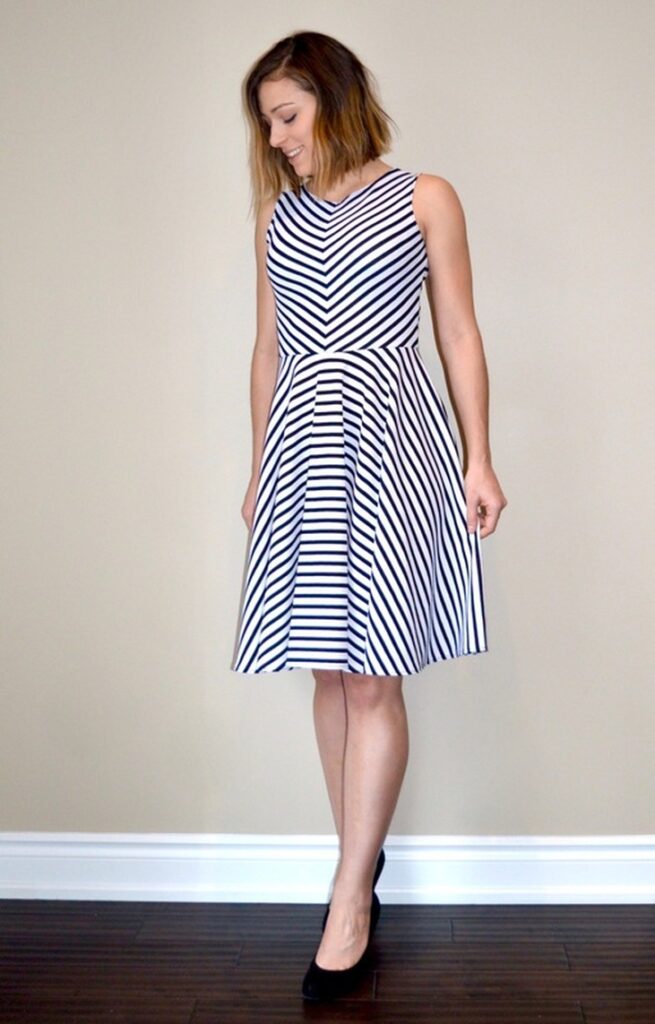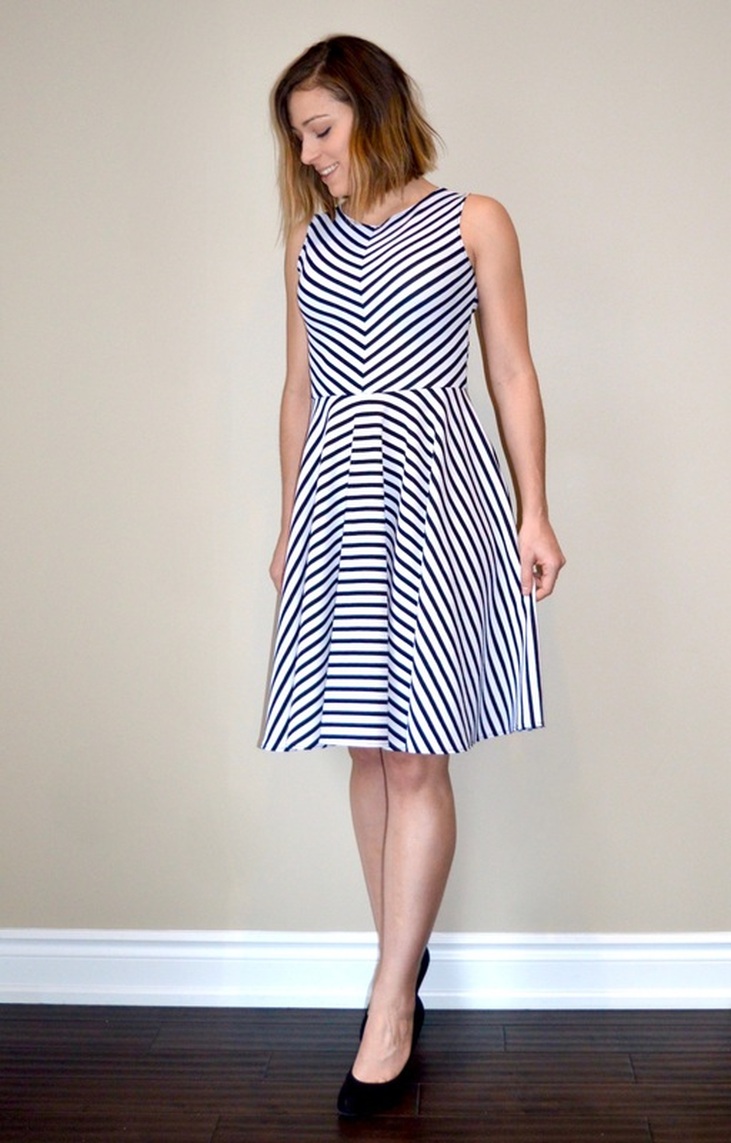 This free dress pattern is the perfect combination of vintage-inspired style with a modern edge. Simple to sew but this sophisticated look – love it!
16) Pleated Vintage style dress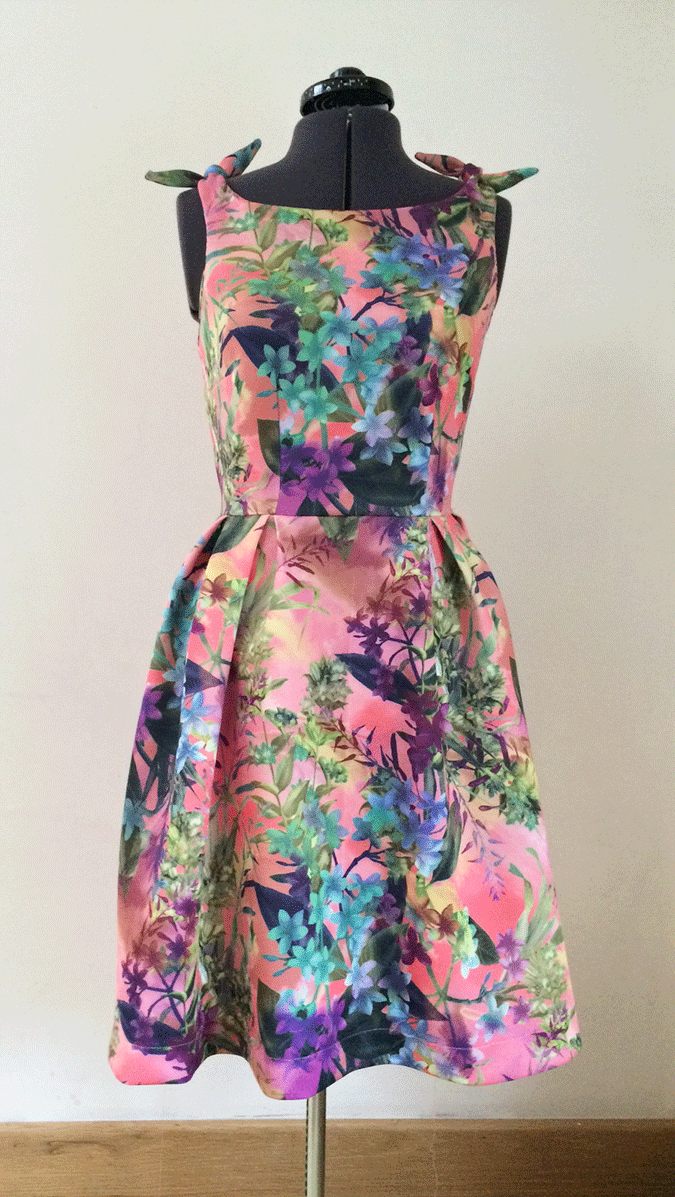 This 50ies style pleated dress pattern is a one-size pattern designed by Veravenus and adapted by SewDifferent to feature knotted shoulders. what a lovely cocktail dress!
17) NaDIA Dress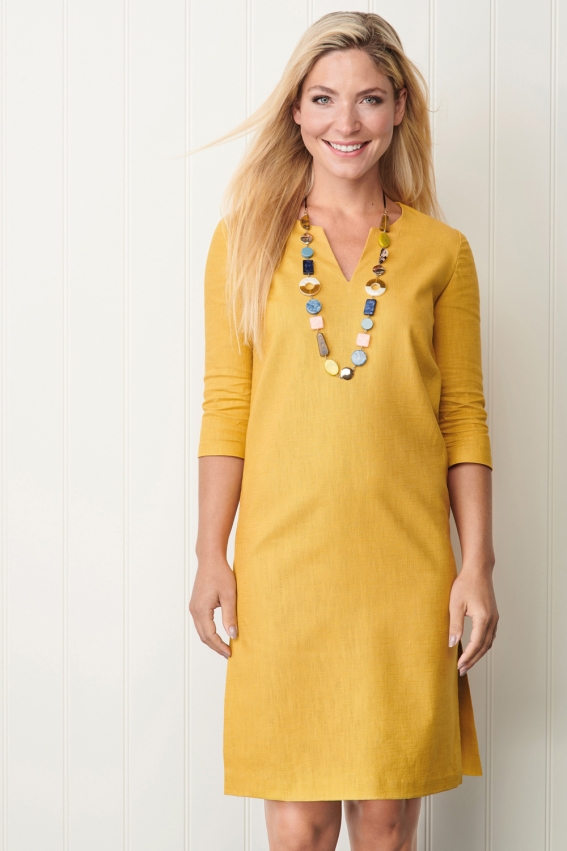 Beautifully designed womens dress pattern with 3/4 sleeves – you'll have to sign up for the newsletter to get access to their free pattern database, but it's so worth it – tget teh Nadia dress pattern here at sewmag.co.uk
I'm leaving the choice to you – let me know which one is your favorite summer dress pattern this year!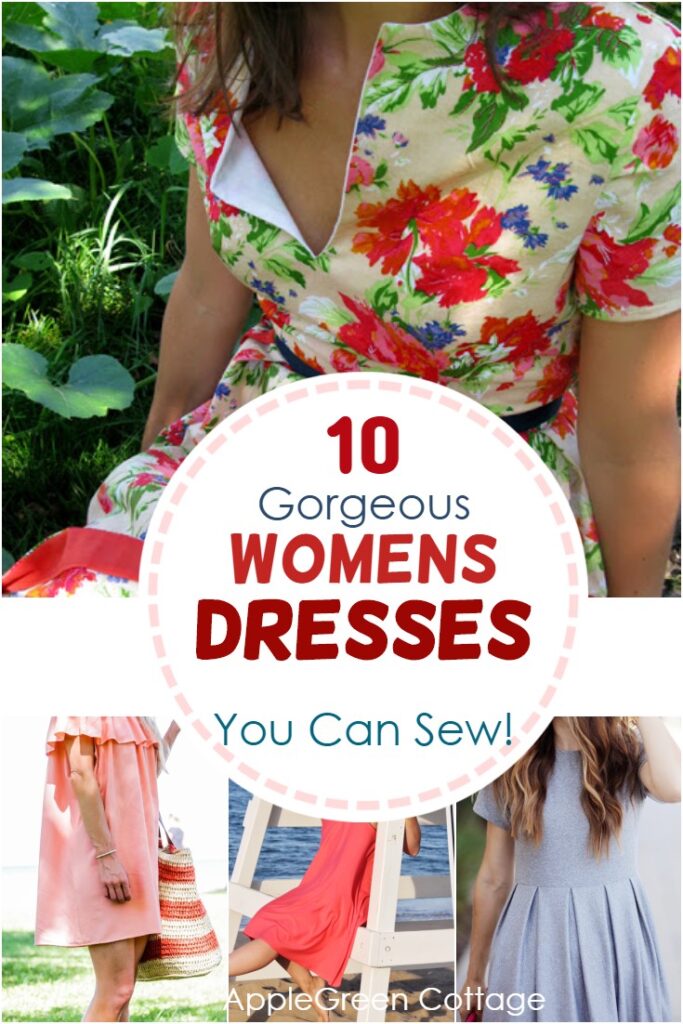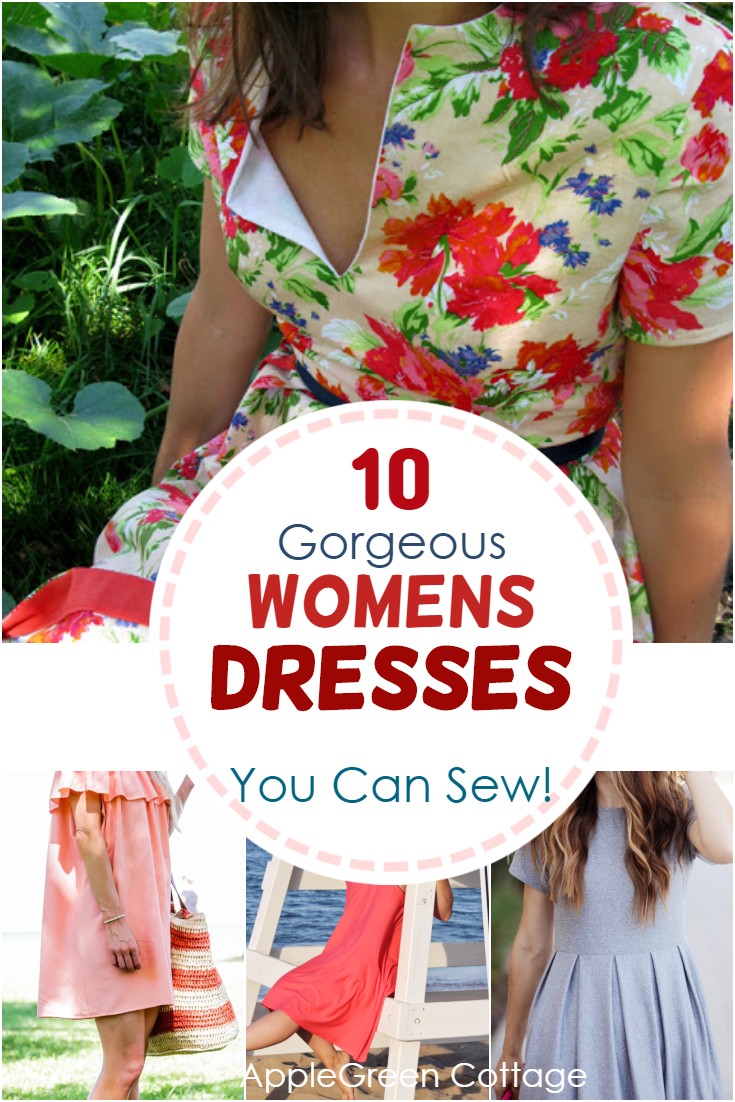 WANT MORE FREE TUTORIALS AND Sewing Patterns?
Get email updates and never miss out on new patterns, printables and tutorials. If you sign up at THIS link, you'll also get the Fabric Hanging Basket Template for FREE, right now. A cute and easy-sew!
Or …check out my popular patterns – the SOPHIA Fold-Over Clutch would be a great match to the patterns above – Check it out here: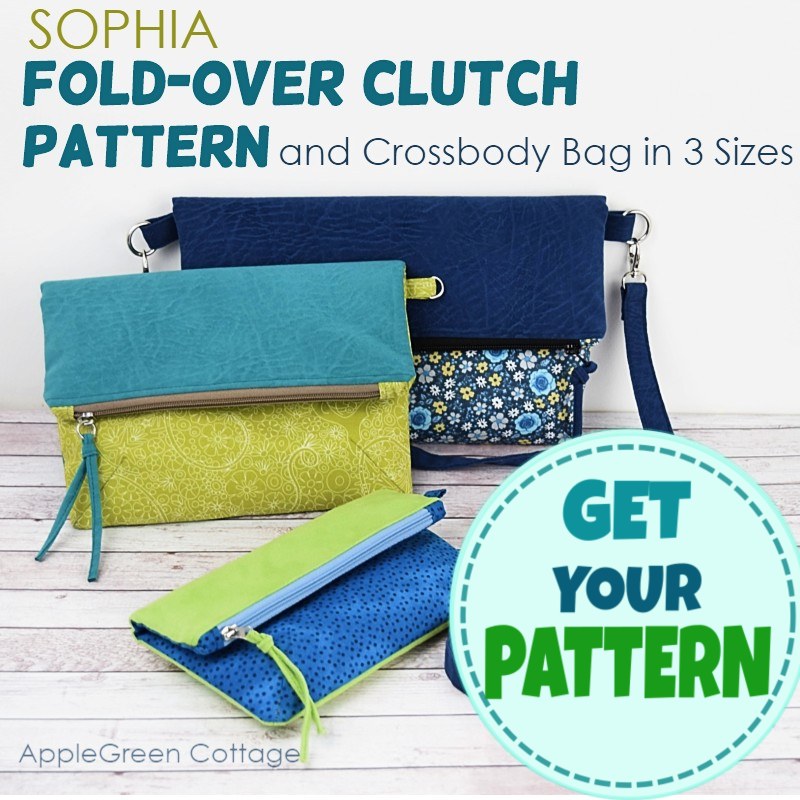 The perfect clutch for your summer dress – check it out HERE!