More than 15 free skirt patterns in women's sizes to sew now. Scroll down and decide what's the best skirt pattern you want to go for! (And this list just got longer and better.)
This post contains affiliate links. Thanks for your support! Feel free to check out more free clothes sewing patterns like these: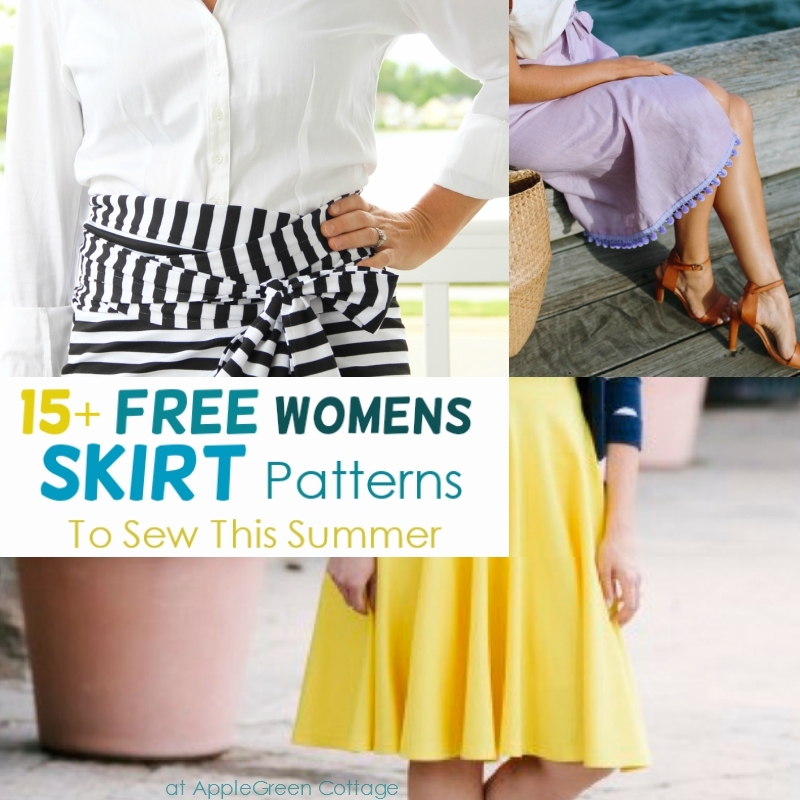 Free Skirt Sewing Patterns
Check out these adorable (and free) summer skirt patterns! Let me know in the comments which of these free skirt patterns is the one you want to go for - first. I couldn't decide and now have 6 4 of them lined up on my to-do list. I hope I manage to sew at least a few before summer's over!
These skirt tutorials and skirt sewing patterns are all beginner to intermediate sewing projects, ranging from the easy pencil skirt, a circle skirt (and there's even a fishtail circle skirt included!), skirts with pockets, two with a button front, pleated and gathered skirts, and more! Let's start with a classic must-have piece:
Free Circle Skirt Pattern For knit Fabrics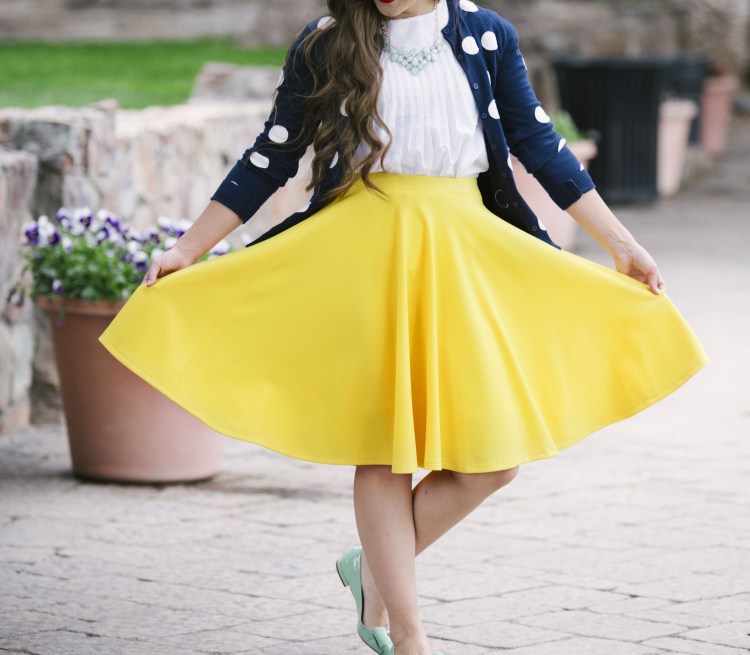 This knit fabric circle skirt tutorial is made in a way you don't even need to print anything, and just use the measurements to make your own circle skirt. Easy and efficient - and a classic skirt!
Circle skirt with exposed elastic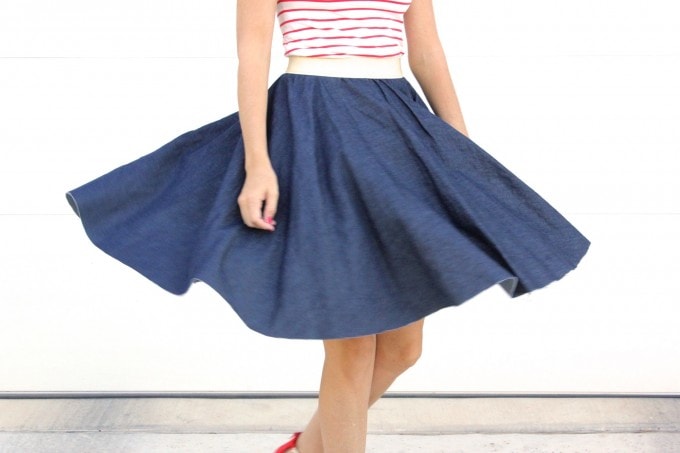 If you're looking for an even easier circle skirt, Dana's tutorial will be the place to look into - a playful circle skirt with exposed elastic is an easy-sew!
Ruffle-Hem Wrap Skirt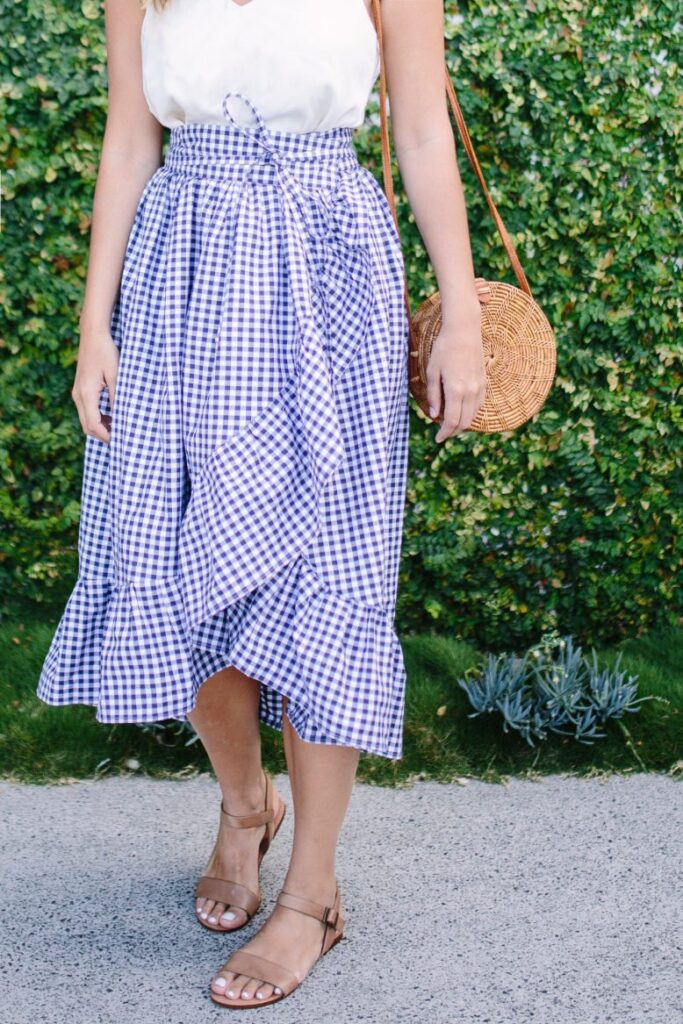 This sweet gingham! The ruffled hem wrap skirt by Collective Gen is beautiful, yet I'd need to add it's an intermediate project. Follow the steps to add your own measurements and make a beautiful summer skirt with lots of volume.
While browsing, join the AppleGreen Cottage mailing list for even more free patterns:
Easy No-Hem Pencil Skirt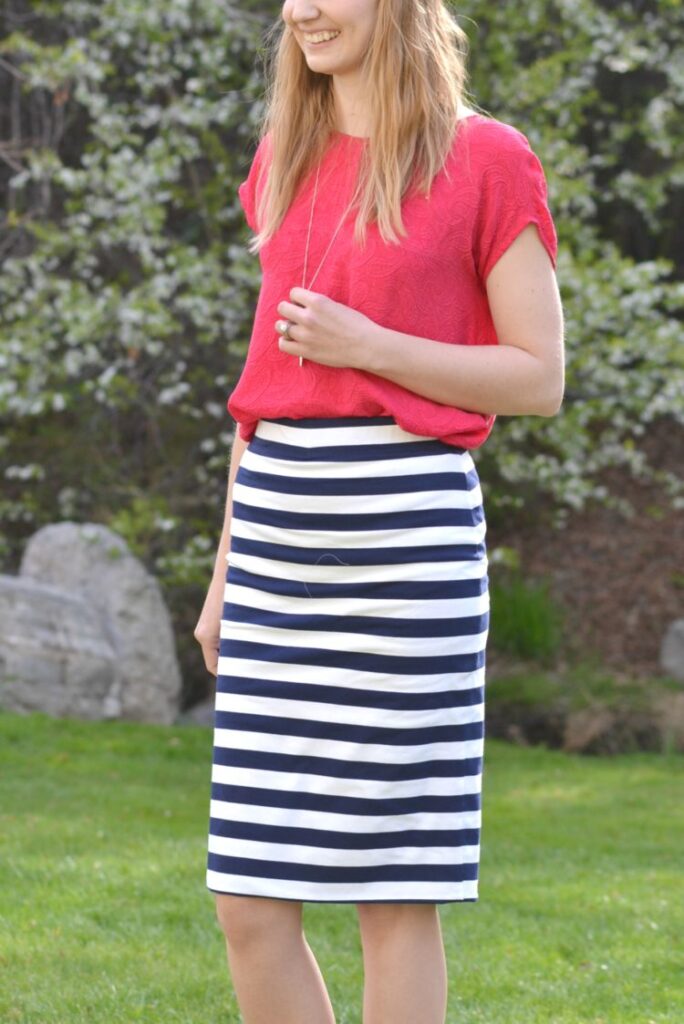 And this free pencil skirt pattern is really simple to sew - no hemming!
Knit pencil skirt - Free Pattern in 6 women's Sizes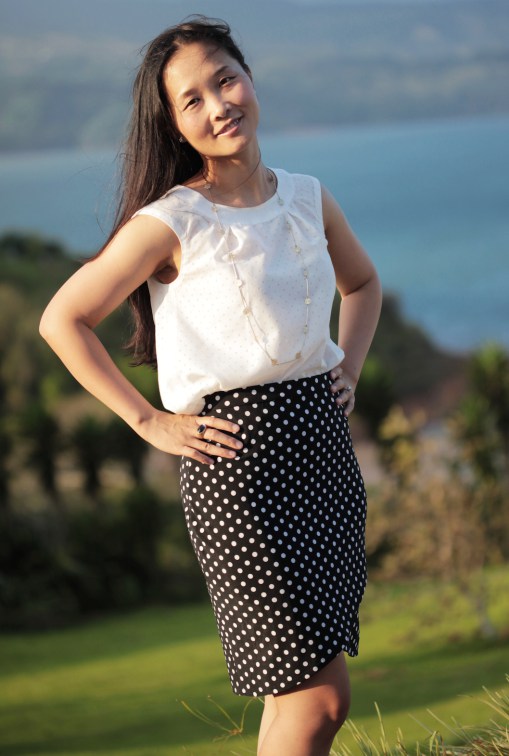 Lindy Petal Skirt is a free PDF skirt pattern by Itch To Stitch Designs. It's a close-fitting knit pencil skirt with a high elastic waistband. The pattern comes in six sizes from XXS to XL. I love the elegance of the two overlapping curved front panels.
Vintage Style Skirt Sewing Pattern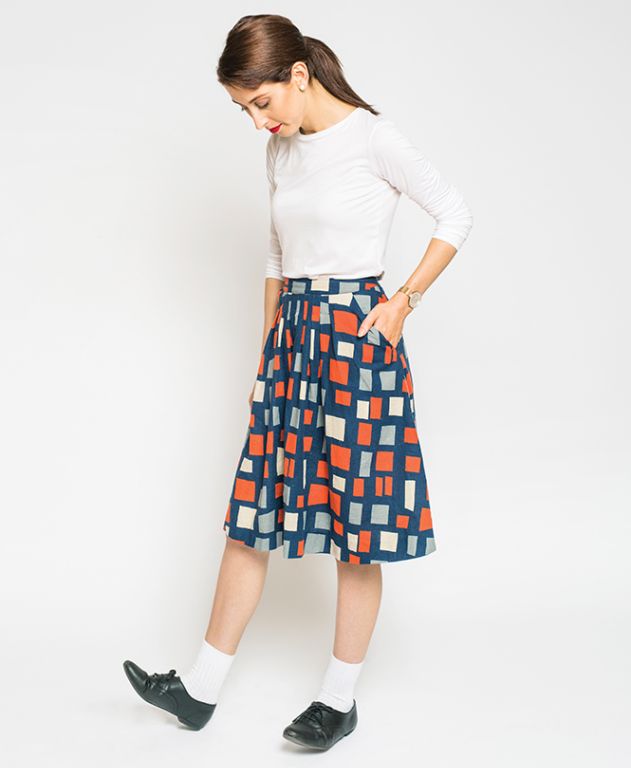 This vintage-style pleated skirt was designed by In The Folds for the Peppermint Magazine. The pattern is available in the standard A4/US Letter version, but there's also an A0 full-sized version so that you can get it printed at your local copy shop. Find the pattern here.
Fishtail Skirt Tutorial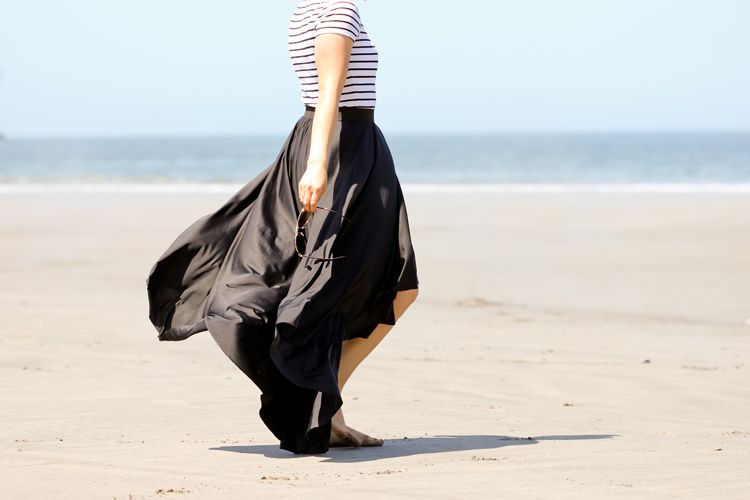 There's something dramatic, high-fashion-style about this beautiful fishtail circle skirt by Delia, so I thought this was a super-advanced skirt pattern. But I was so pleasantly surprised once I saw the clever how-to steps - simple, no-hem, and even possible to do a no-sew version. Yay!
Button-Front Midi Skirt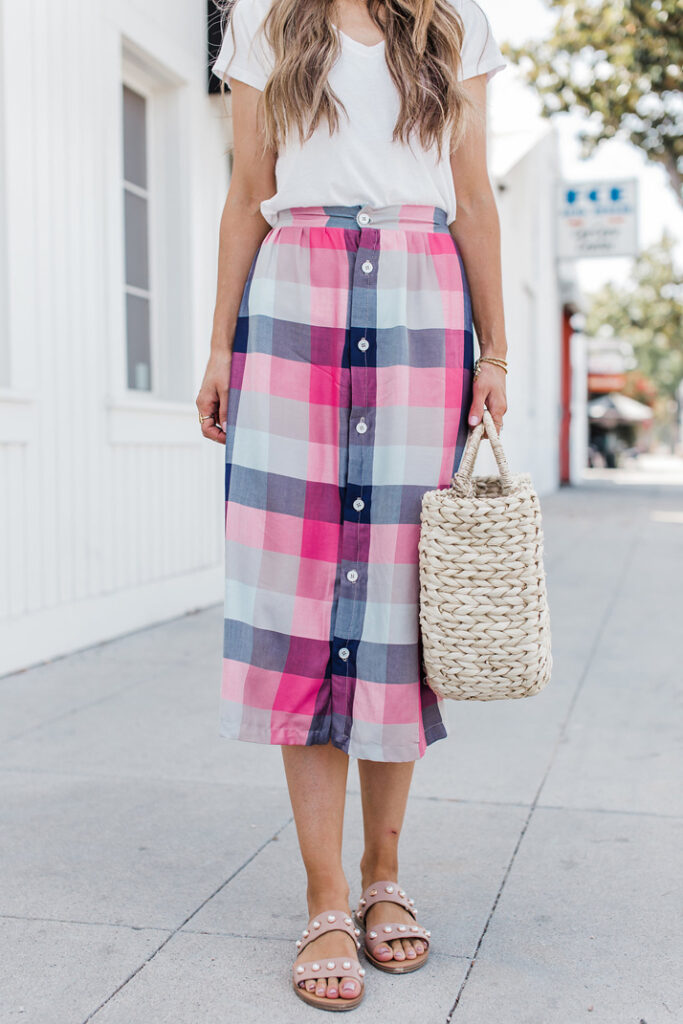 This adorable, casual button-front midi skirt was sewn by Merrick's Art, and there's a tutorial for you to use. Button-front skirts are so easy to make — just two pattern pieces and a few seams. The hardest part is just the time it takes to do the buttons!
Tulip Skirt tutorial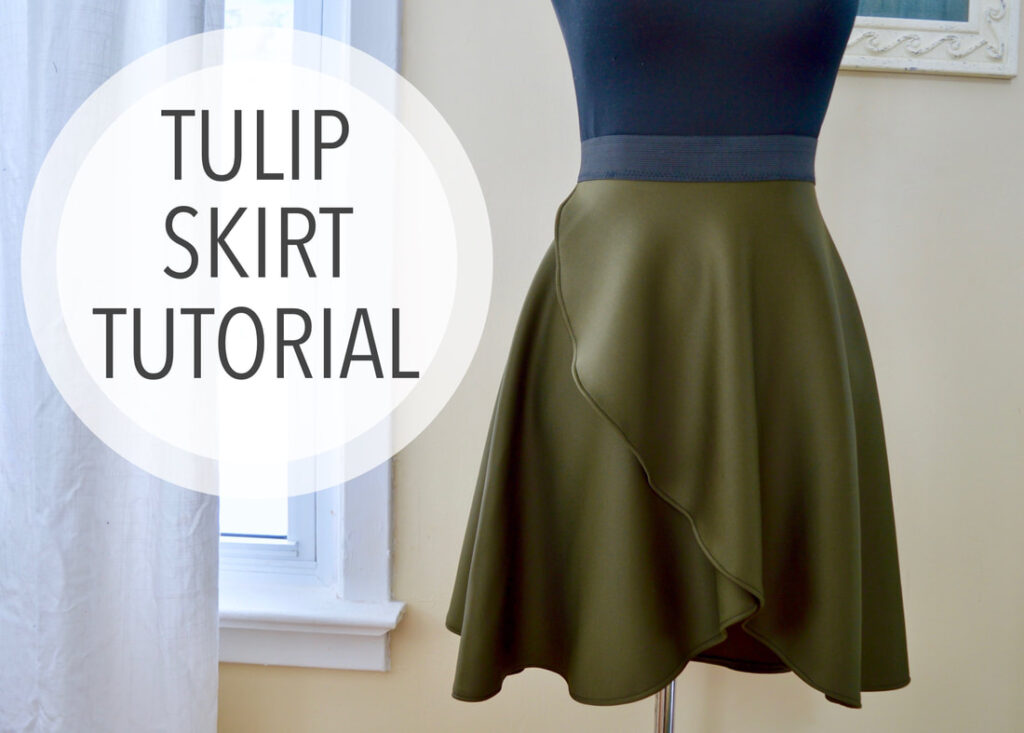 Tulip Skirt tutorial by The Littlest Studio (archived version). Isn't this tulip skirt just adorable? Perfect for spring and such a simple and easy sewing project! The designer used a really beautiful soft scuba knit, but this would be perfect for lace with a lining, soft Ponte or even a lighter jersey knit.
Wrap Maxi Skirt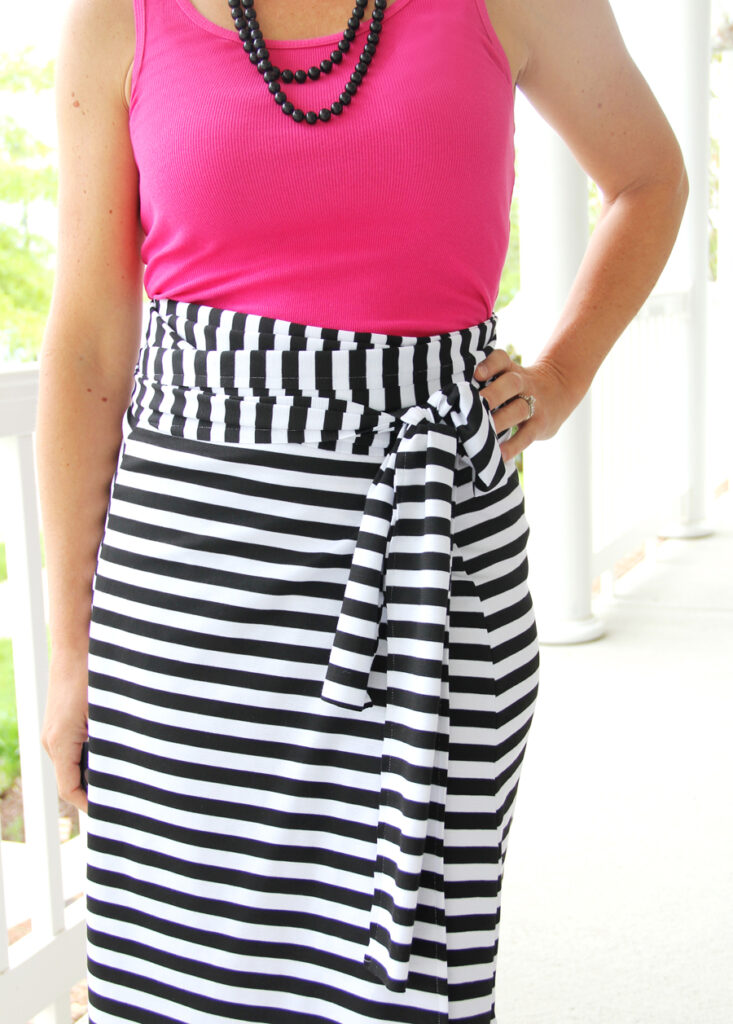 Wrap Maxi Skirt by Me Sew Crazy
Ruffle Wrap Skirt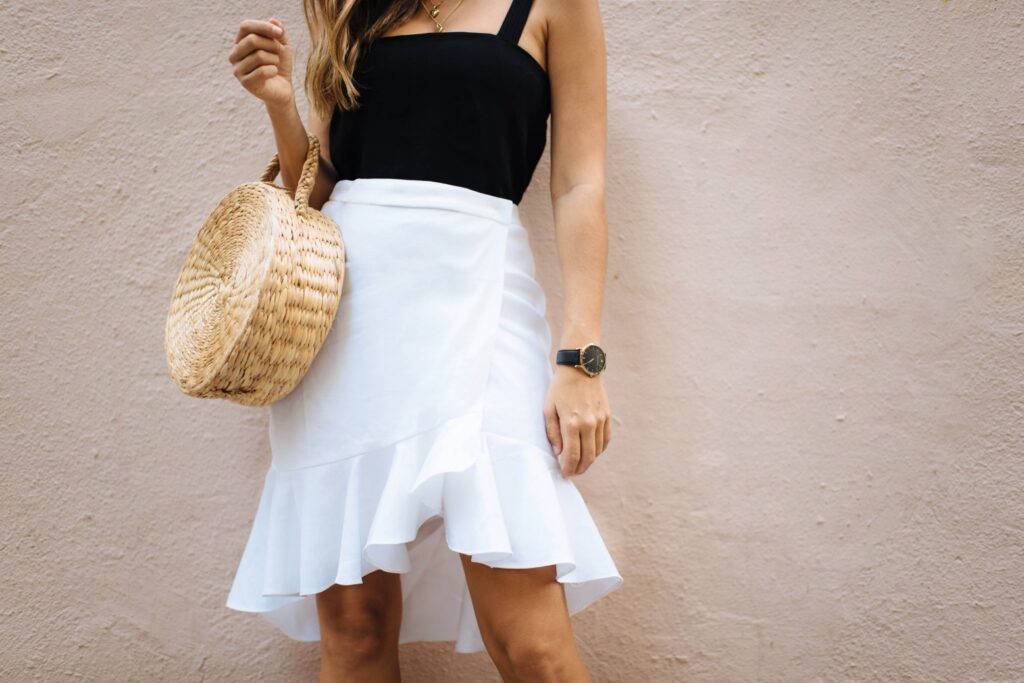 Ruffle Wrap Skirt by A Pair And a Spare DIY
Womens Gathered Skirt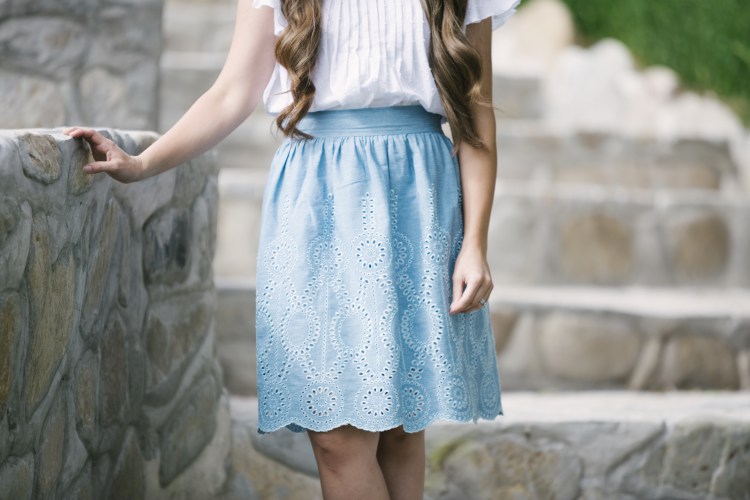 This easy gathered skirt tutorial by Sweet Red Poppy features an easy skirt with a flat waistband for a flattering look. I have just ordered some chambray and this might be the project to use it for!
Flat Front Skirt Pattern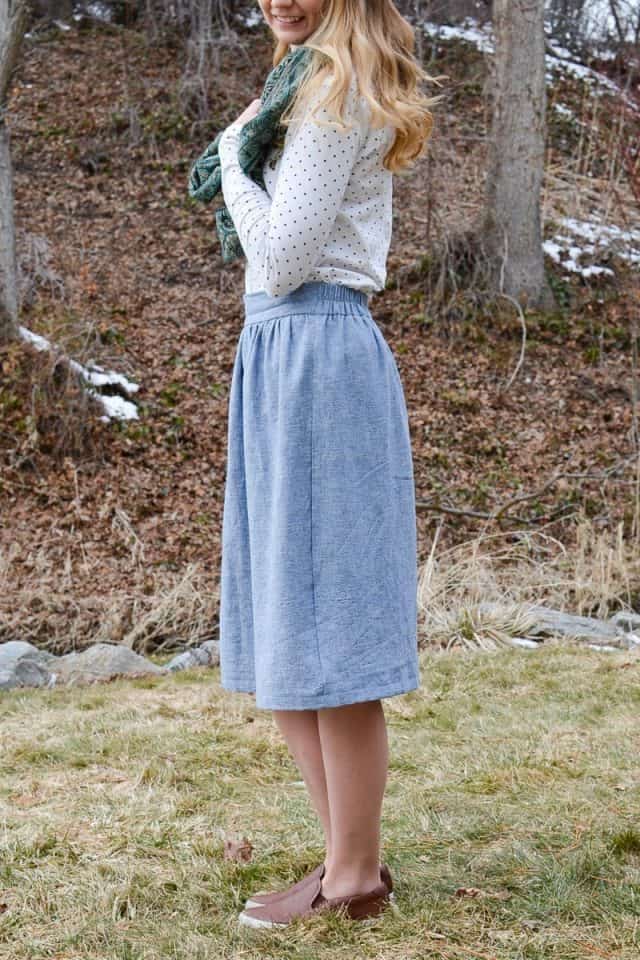 This flat front skirt is made with wovens and it goes with everything. You'll need 2-3 yards of light to medium weight fabric and some elastic for the waist. The free pattern and tutorial were designed by Heather Handmade. The tutorial includes a skirt sewing video, so make sure to visit!
Free Maxi Skirt Sewing pattern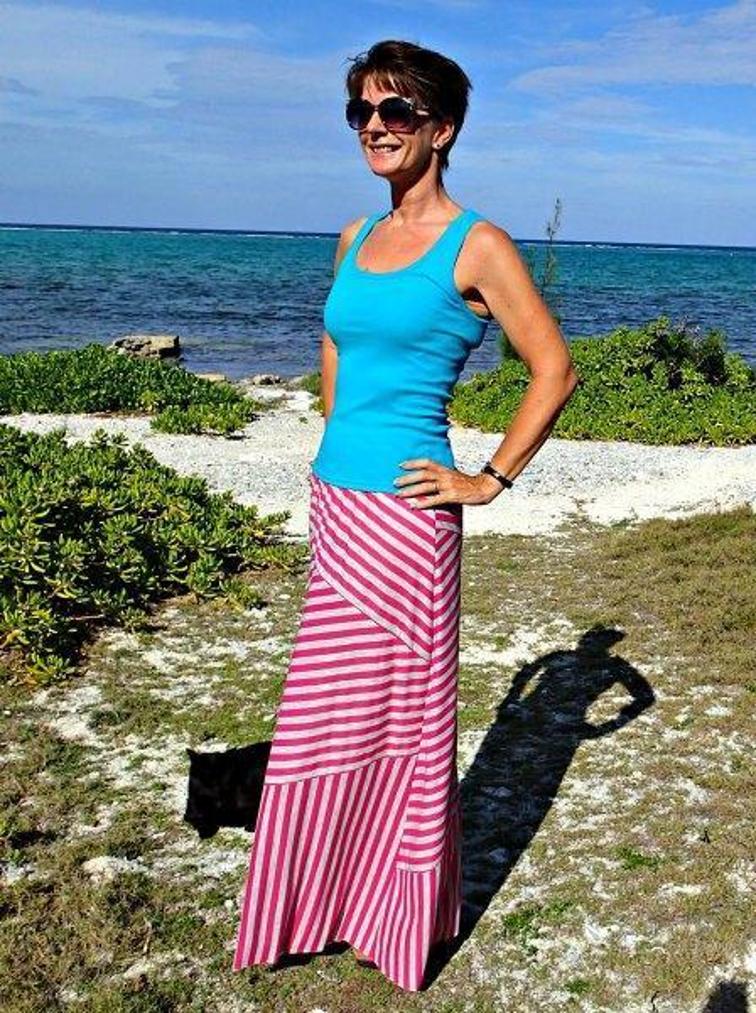 This maxi skirt pattern is designed for knit fabric. It has a comfortable elastic waist and comes in a large range of sizes from 34 to 56 inch hips. Get the free maxi skirt pattern here.
DIY PomPom Wrap Skirt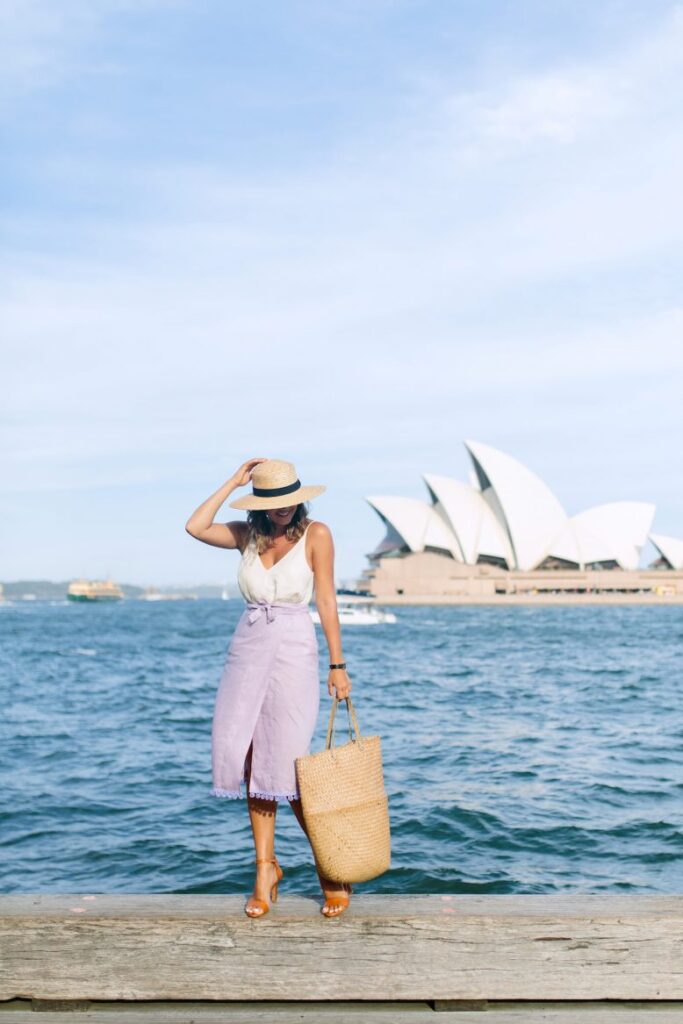 This pompom wrap skirt by Collective Gen looks so fun and easy to sew! You'll need to take your hip and waist measurements and just follow the tutorial to tailor the skirt entirely to your own likes.
And 5 More Easy Skirt Sewing Patterns
Now have you chosen your favorite yet? Not? Then take a look at 5 more, these five easy skirts any beginner can make. these were the first ones I found out about years ago when I was looking to sew a quick and easy skirt. But even if these might be the easiest skirts to sew, you might discover your all-time favorite summer skirt pattern here!
Easy Circle Skirt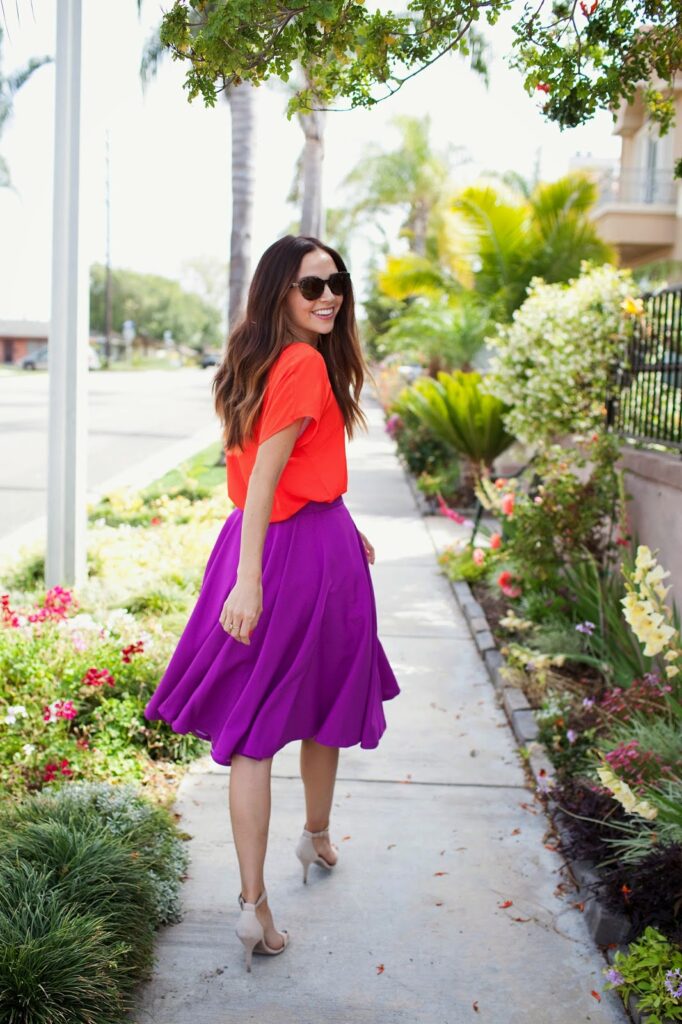 Circle skirts make fabulous summer outfits! This easy circle skirt tutorial was made by Merrick's Art
Free Pleated Skirt Pattern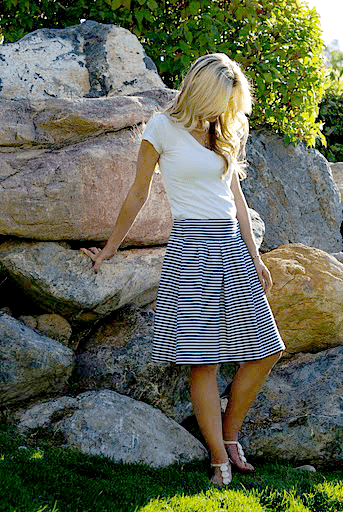 Socialite Skirt by Elle Apparel Blog. Sewn with blue and white striped fabric, it makes a piece of your capsule wardrobe, always in! And the waistband on this skirt is stretchy, which makes it comfortable, too!
a line skirt pattern free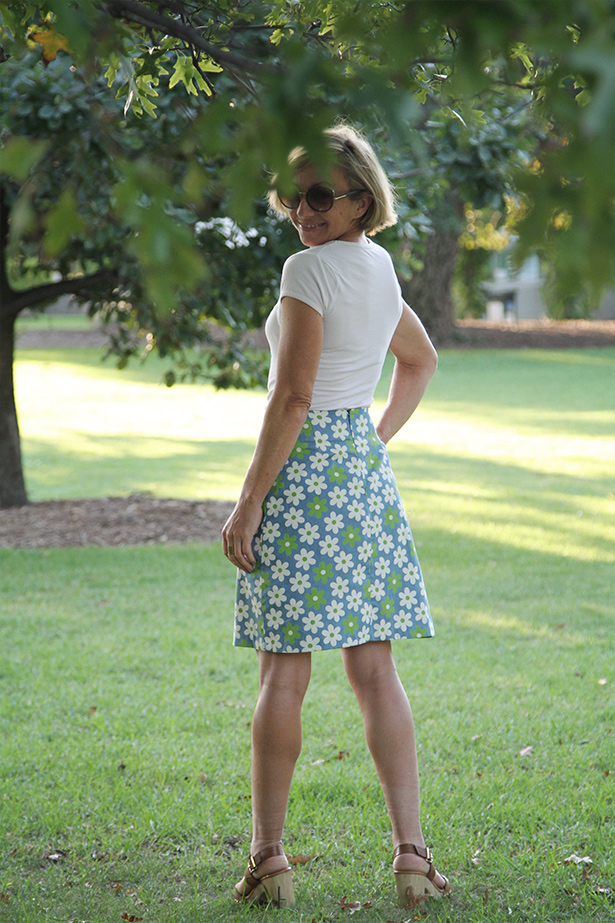 Annie A-Line Skirt by Sew This Pattern
Easy Skirt Pattern to sew REally Quickly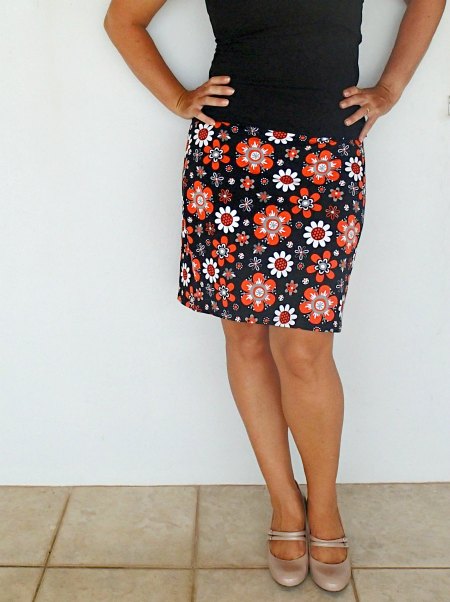 30-Minute Easy Skirt - Free PDF Pattern by So Sew Easy.
Free Pattern for A Yoga Waist Skirt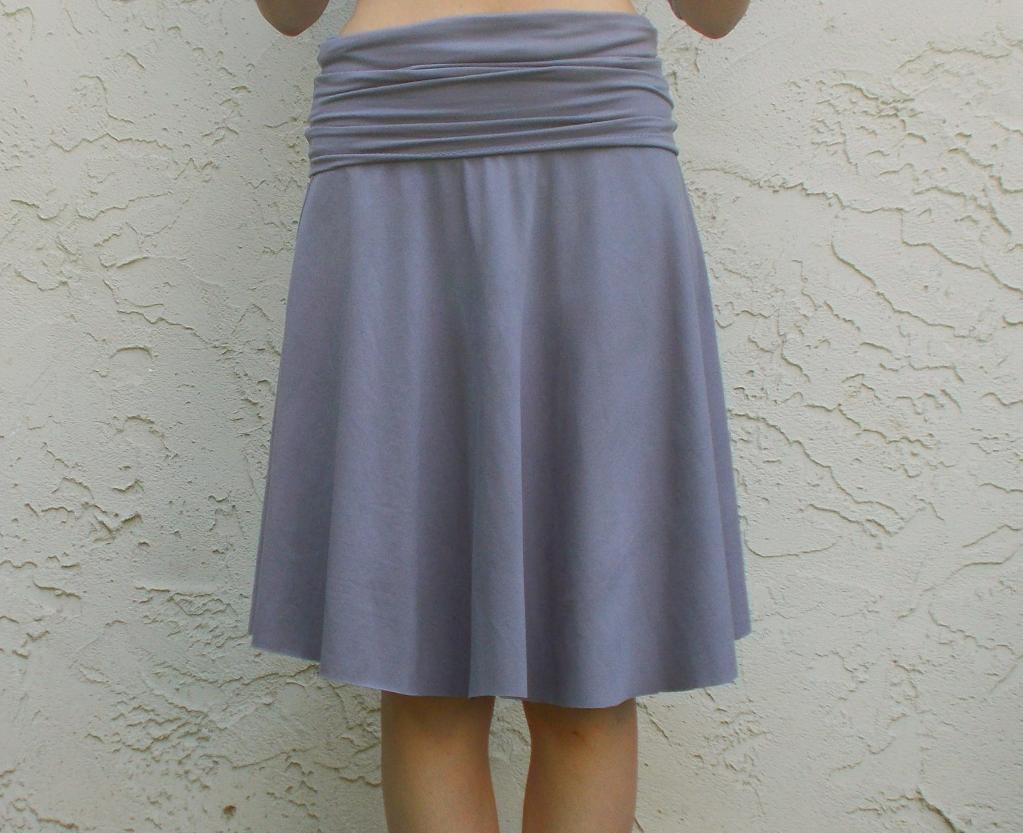 The Yoga Skirt by On The Cutting Floor Now, you surely have a piece of beautiful summer fabric you've been saving for ages. Maybe it's time to make a gorgeous summer skirt just for you! What do you think?
Also, if you're looking for how to make your own pattern for an a-line skirt, I' liked this one by Collective Gen I really liked: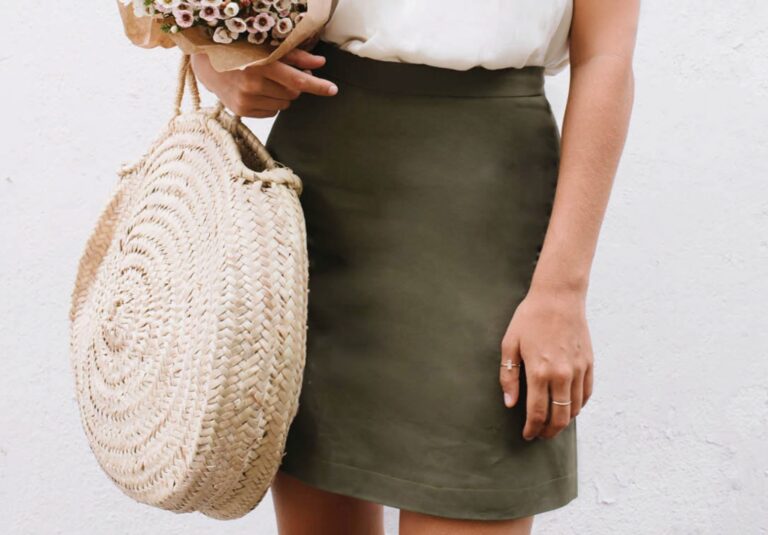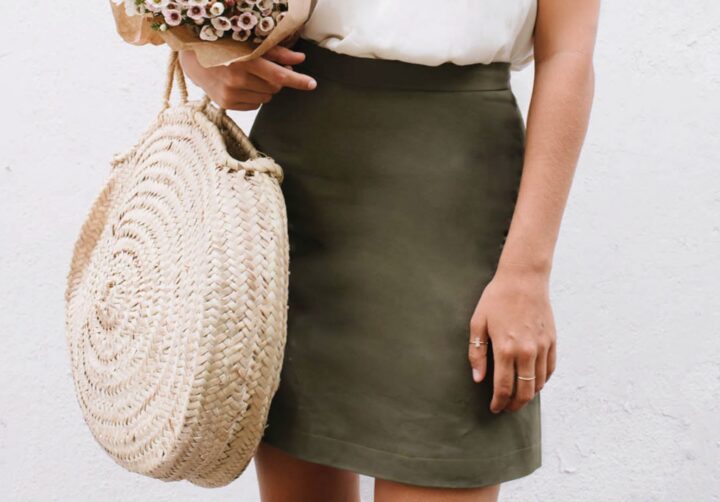 It does include sewing a zipper, and the designing might take you some time (get the perfect a-line curve!), but it's worth it!
Save For Later:
Or you can save this post for later, so you can come back when you've chosen your fabric and are ready to start sewing your beautiful summer skirt. Here: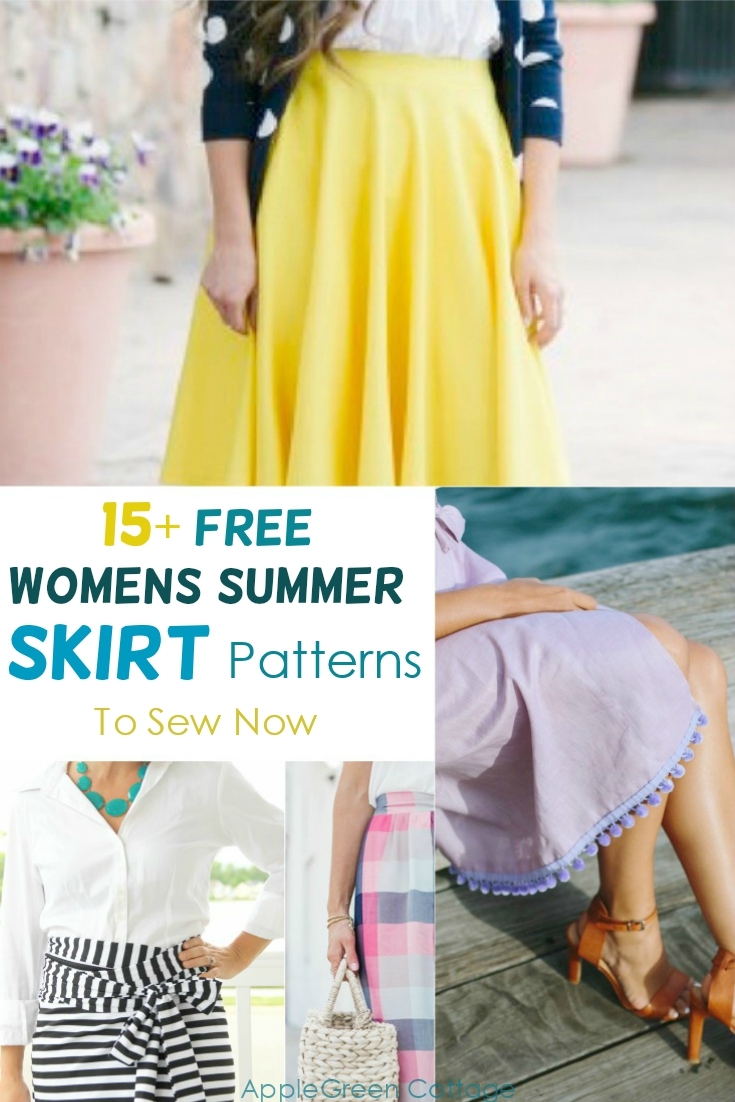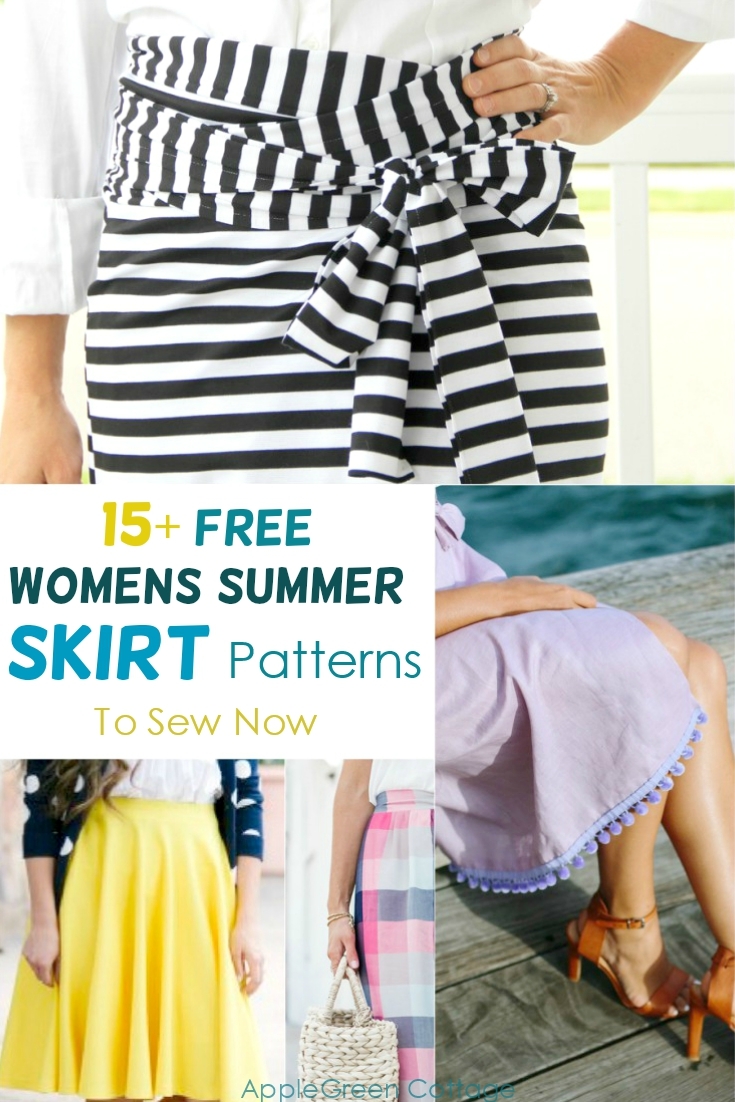 WANT MORE FREE TUTORIALS AND GOODIES?
Get email updates and never miss out on new patterns, printables, and tutorials:
Or …check out the popular Enya Wallet Bag in our shop - use it as a crossbody, clutch, or regular wallet, it has everything a big bag has!