See how to make soft toy christmas decorations with free minky patterns. Easy, soft and useful - great diy Christmas tree decor for families with little kids!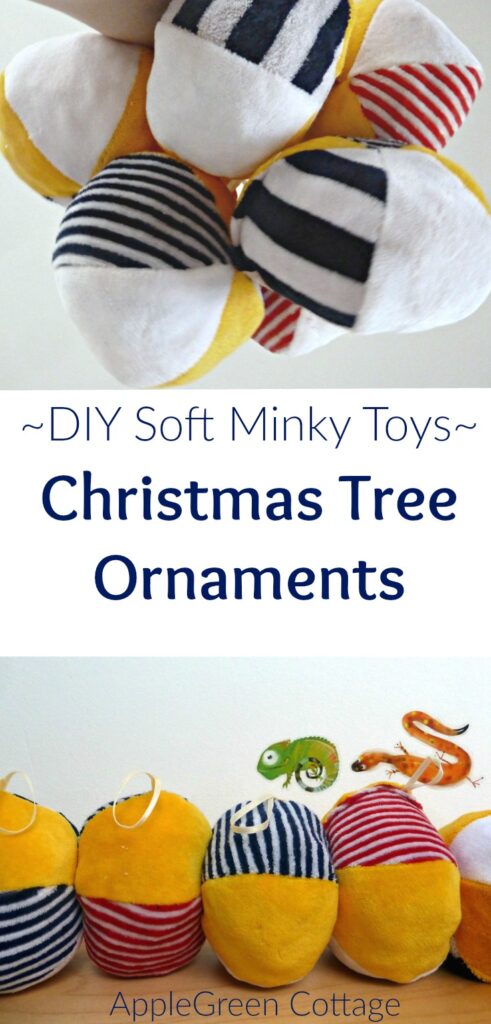 Are you here for easy sewing ideas for kids? You'll love these tutorials:
Free Minky Patterns And Christmas Tree
Last time, I showed you how to make these soft felt ornaments for you Christmas tree that will be toddler-friendly and easy to make. This time, it's another idea on what you can use on your Christmas tree: it's soft fabric balls.
I sew these as toys for toddlers in the first place, but if you add a slightly longer ribbon to one side of the toy, you'll get soft diy toy christmas decorations.
You can make one, tow, three or even a collection of these soft children toys out of minky, which is incredibly smooth and soft to the touch. Just perfect for the cold winter days, aren't they?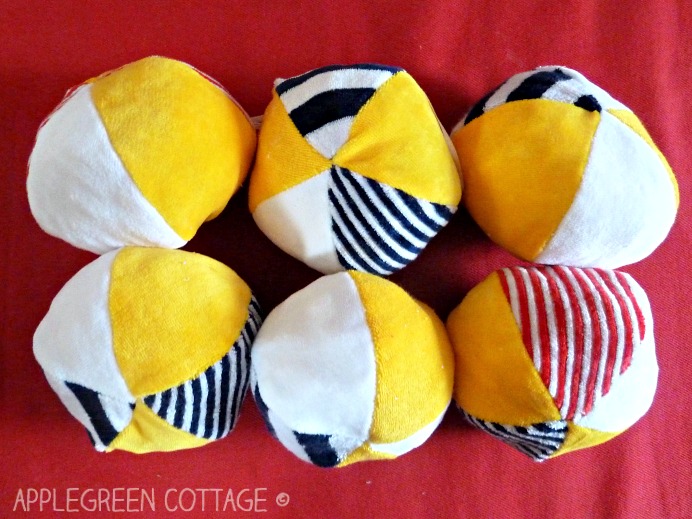 Do you want to make them yourself? Get an easy step-by-step tutorial for the soft fabric balls HERE (it includes a FREE PDF PATTERN):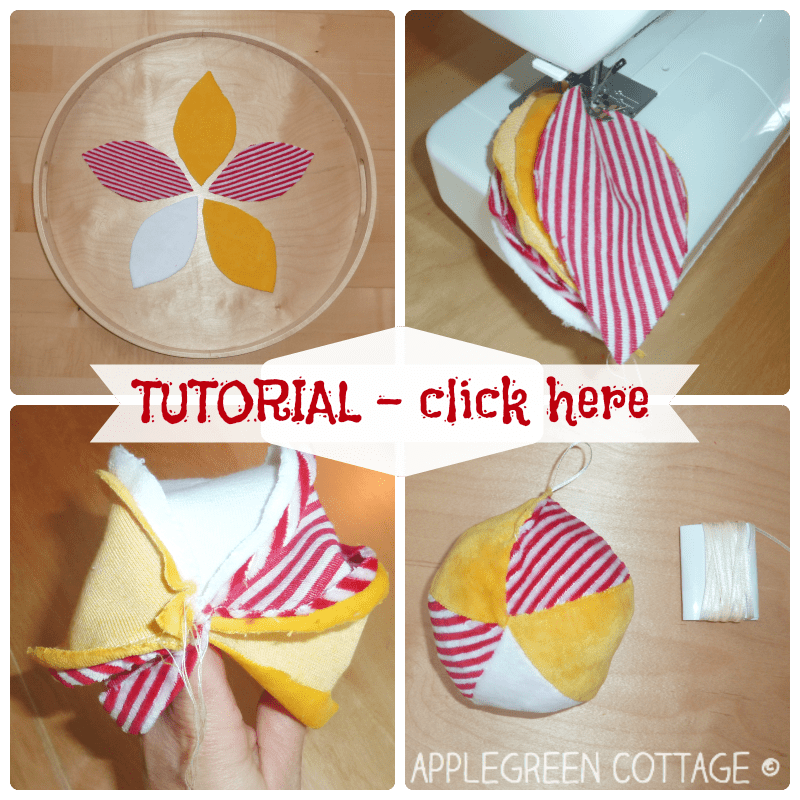 What I need to add is that minky is a flexible material and is therefore likely to extend while sewing. As a beginner's project, I'd therefore recommend to stick with non-extendable materials, 100% cotton works best. But all in all, it's not really necessary for the toy to be sewn perfectly, is it? Kids won't mind some uneven seams and non-perfect finish touches, you can be sure about it 😉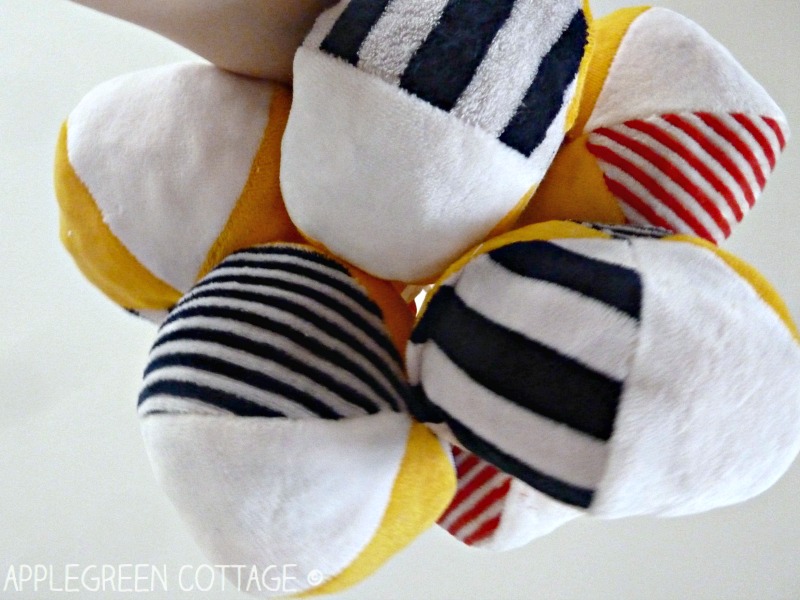 The incredibly soft minky toy can transform in a moment into a collection of colorful Christmas tree ornaments.
WANT MORE FREE TUTORIALS AND GOODIES?
Get email updates and never miss out on new patterns, printables, and tutorials:
Or …check out the gift bag pattern in 6 sizes in our shop - a super easy no-corner-boxing sewing project. Reusable gift bags for all your future gifts!