Christmas Tree Ideas for small spaces. Is your apartment so crowded that even a small Christmas tree would hardly find an empty corner in your apartment? These DIY Christmas tree ideas take up nearly no space and are easy and quick to make - check them out.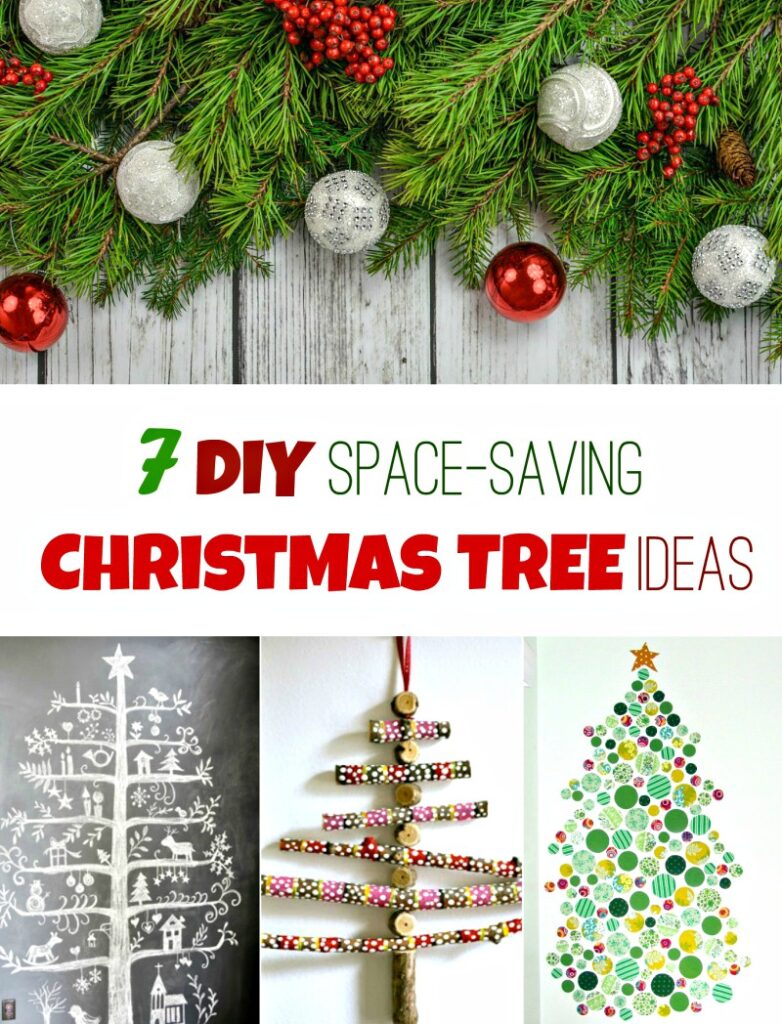 If you came here for holiday projects, you'll love these ideas too:
And this cute Advent calendar tutorial is great for small spaces - only takes up a bit of your wall space! (Or try my other diy advent calendar if you want more options.)
Christmas Tree Ideas For Small Spaces
These 7 space-saving diy small Christmas trees are easy and quick to make - check them out.
People say the best DIY ideas come to your mind when you're in lack of resources - money, space or time. Here are 7 unconventional Christmas trees you might not have seen before. They are perfect for small spaces, yet not those notoriously famous ones. I chose several low-cost DIYs that are not on the front covers of every single magazine's Christmas edition, hoping to bring you something less conventional. Did I do well?
These 2D Christmas trees are here to inspire you, and if they sparkle an additional hour of creativity in your home, even better. If you're lucky to have plenty of space, forward the link to someone who's not - they might thank you later 🙂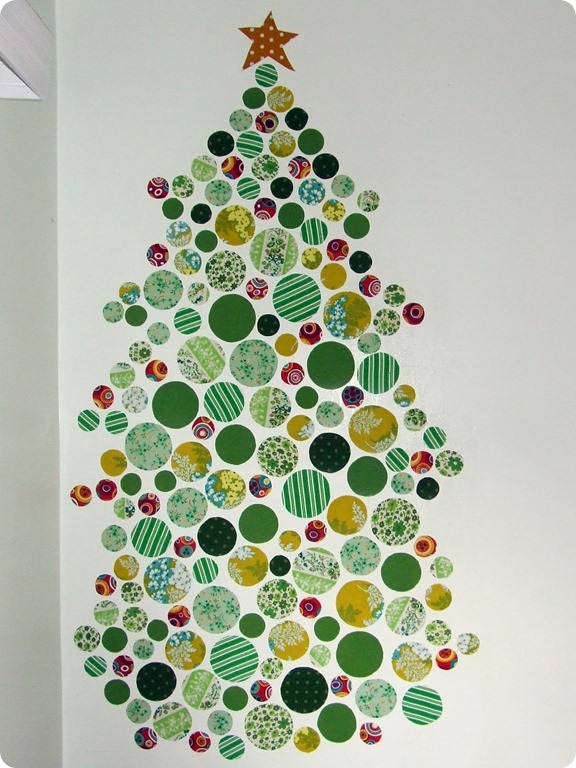 2D Christmas Tree With Fabric Scraps
First off, here's one for all fabric lovers (me too!) You can use fabric scraps! Cut and starch them and attach to the wall. You get a lovely Christmas tree made of fabric - just like Vic did at Punky & Me. Super cute!
And now one that looks quite traditional at first sight - only that it's not: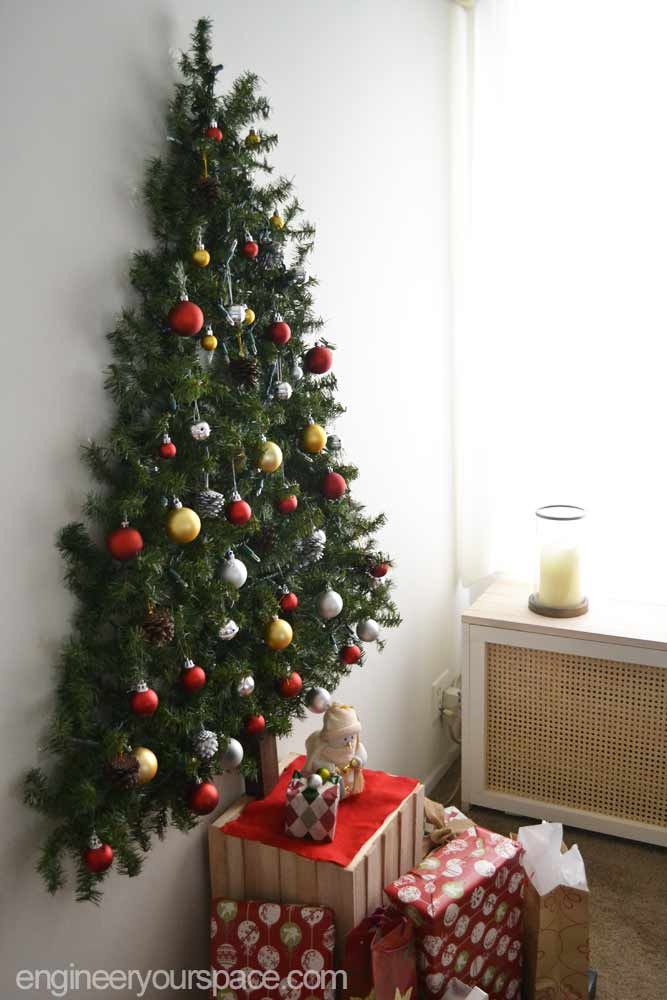 DIY wall mounted Christmas tree
DIY wall mounted Christmas tree with pine garlands - perfect for small apartments! you'll find the idea and how-to at Engineer Your Space.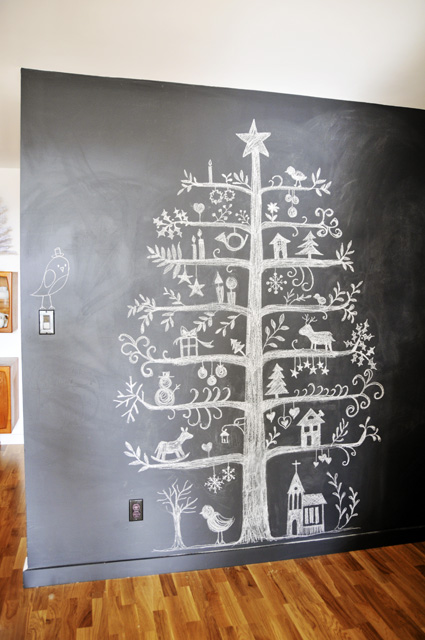 Chalkboard Wall Christmas Tree
Or, and this one is one of my favorites, you can use a chalkboard painted wall to draw a wonderful Christmas tree, like Hazel at A Legg Up did. Adorable for a Scandinavian-style home!
Oh, and if you're like me and adore diy Scandinavian decor, these diy gnomes are a must-see (spoiler alert: all FREE!)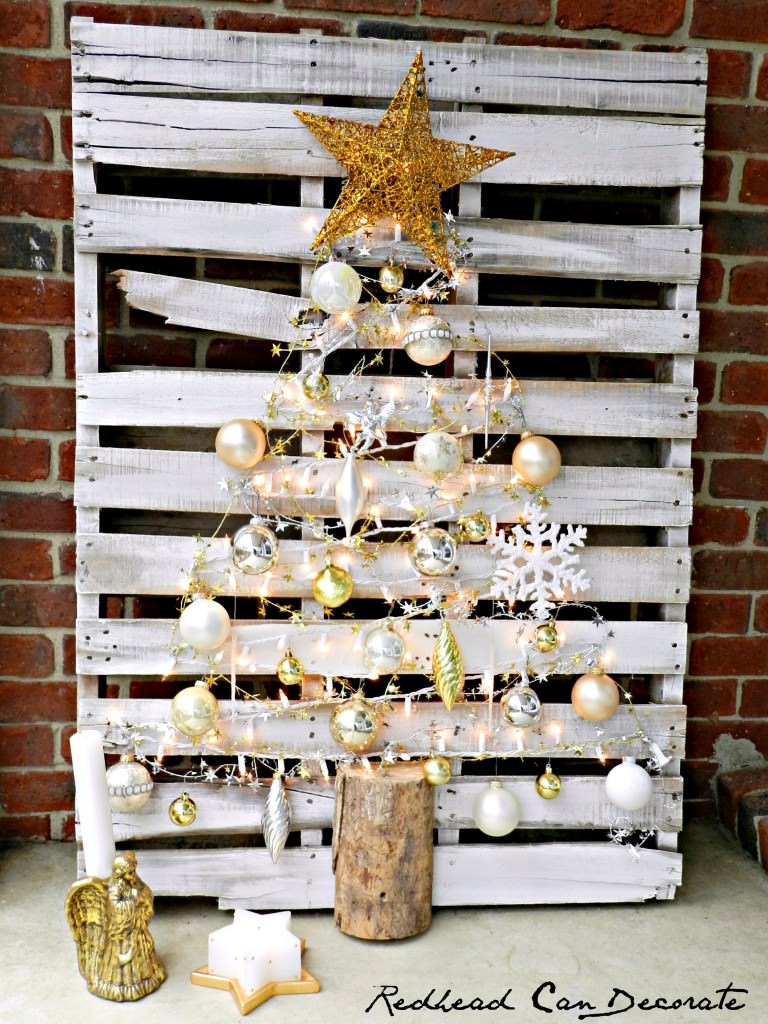 Upcycled Pallet Christmas Tree
Julie at Redhead can decorate upcycled an old pallet to DIY a gorgeous Christmas tree. She has a clever DIY tutorial on her site.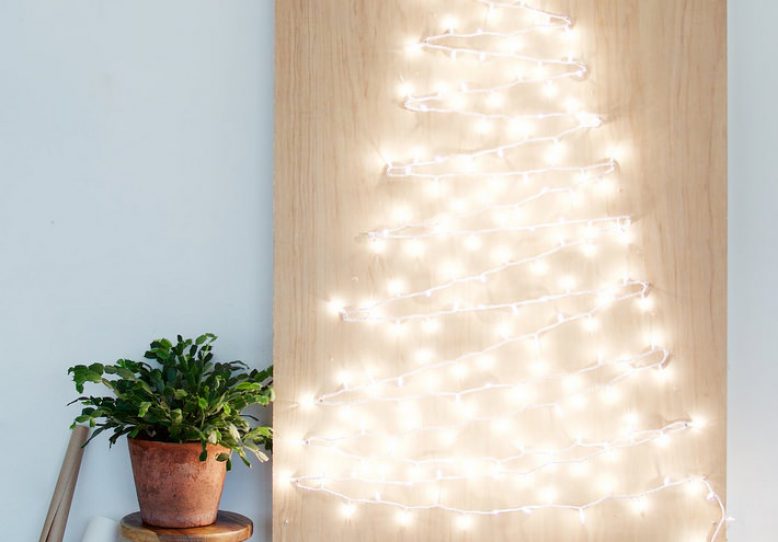 DIY string-light Christmas tree
As basic as it can get: use a string of Christmas lights and make a DIY string-light Christmas tree - love the simplicity and beauty of it! The idea by A Pair And A Spare DIY.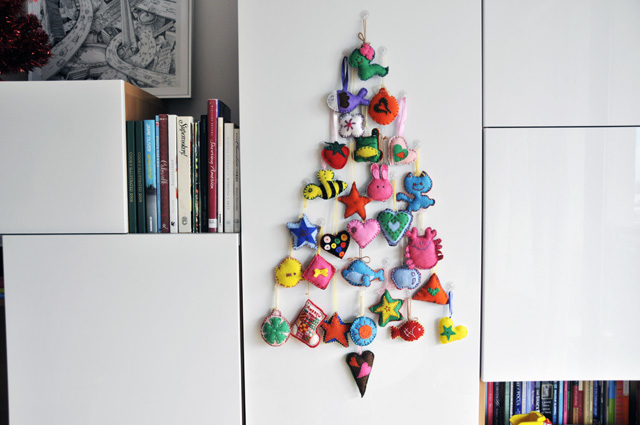 Hazel at A Legg Up used her DIY felt toys and put them on a cupboard door in the form of a fir tree. If you have a child yourself, you still have plenty of time to make your own felt toys - a great and soft and personalized DIY Christmas gift which you two can later arrange on a wall to form a Christmas tree like the one above. A perfect and high-quality family time!

Here's a link to my favorite FREE felt toy tutorials. Use them all!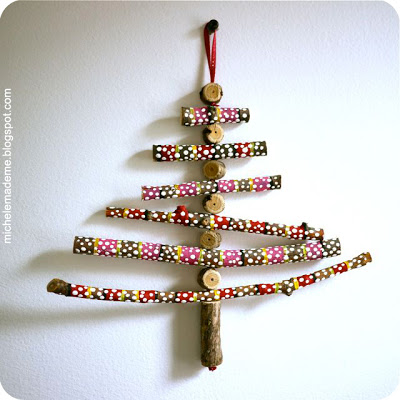 Small Diy Christmas tree from twigs
Make a Christmas tree from twigs, like Michele at michele made me did. A little DIY and you've got yourself a beautiful Christmas tree!
Cute and clever, I love them all. And if you really don't have space for a small Christmas tree, then maybe just hang a pair of diy Christmas stockings on the wall? Use one of my two easy stocking patterns you can get for free here at AppleGreen Cottage - this modern quilted Christmas stocking pattern is a terrific idea - and you can use scrap fabric!
So, what is your favorite solution?
Save for later: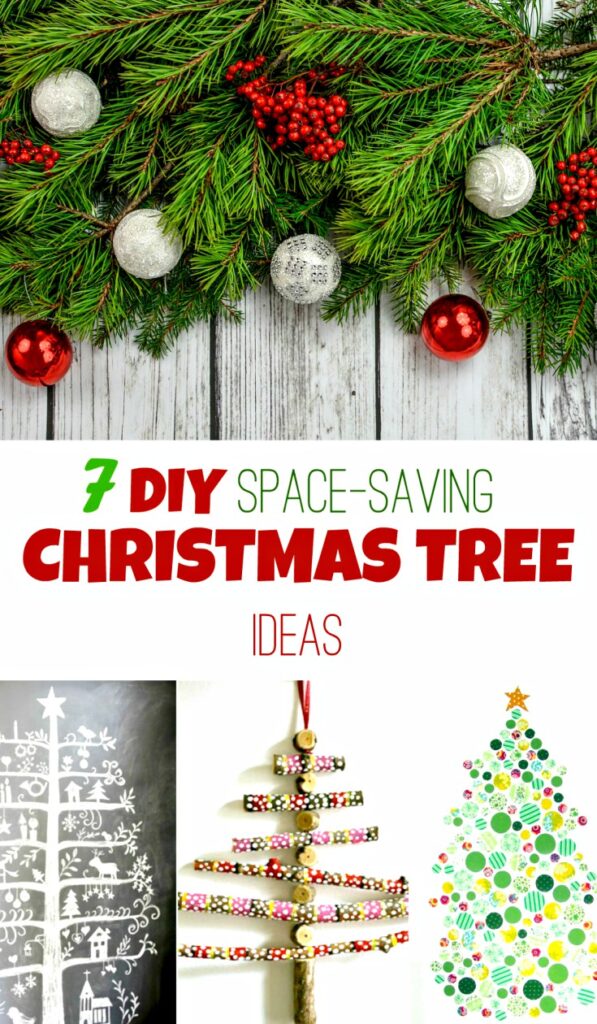 WANT MORE FREE TUTORIALS AND GOODIES?
Get email updates and never miss out on new patterns, printables, and tutorials:
Or …check out the gift bag pattern in 6 sizes in our shop - a super easy no-corner-boxing sewing project. Reusable gift bags for all your future gifts!