Christmas Tree Skirts You Can Make Now - Are you thinking of decorating your Christmas tree and looking for a cute idea for a new diy Christmas skirt to sew now? Here are so many adorable diy tree skirt ideas for you to try out! Sew, no-sew, quilted, with pompoms, with ruffles, colorful and - you name it. These are free patterns and tutorials, so you can start right now! One for every taste and skill level. Check them out!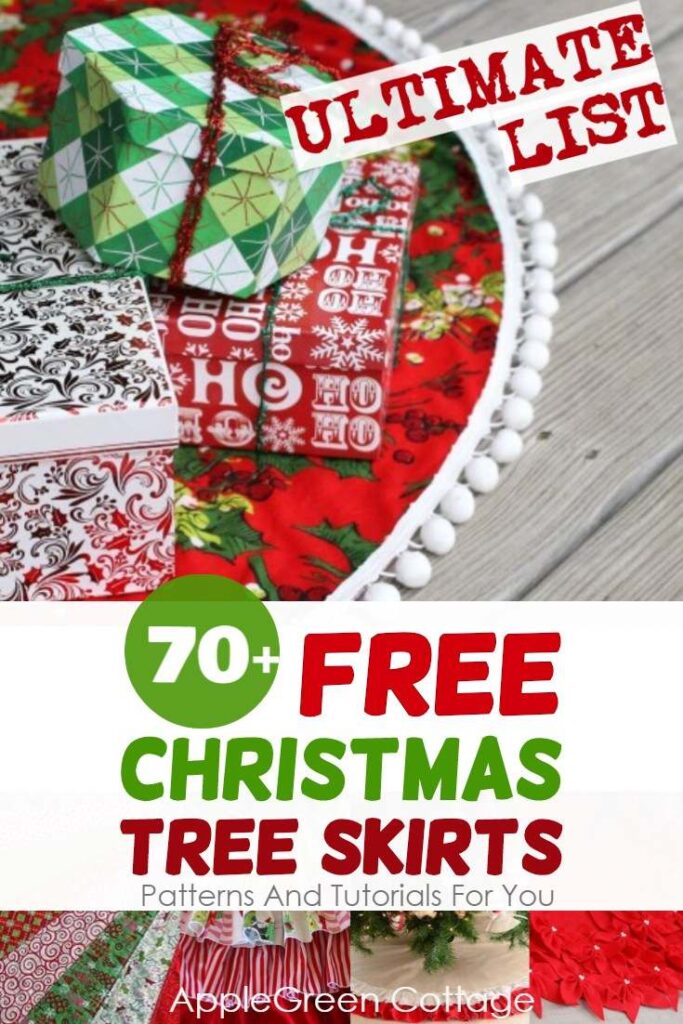 This post may contain affiliate links. Thanks for your support!
Last year when I decided I needed a new tree skirt, I did a lot of Pinterest research. A lot! Then I finally made one lovely tree skirt, and was so impressed! You won't find it in either of the two lists because it is not free. But I loved it and wrote about it here (sneak peeks!). I'll be using it for years to come!
What remained from that project was a long list of diy Christmas tree skirts I liked too, but didn't get to make them. It would be a waste of great crafty ideas if I'd just deleted it. So I'm making this a public list, a roundup of all the diy Christmas tree skirts I like - and this long list might help you too, if you're looking for a new tree skirt sewing or diy project.
70+ Diy Christmas Tree Skirts: Sew And No-Sew
Since this was a huge number of links and images (that would be loading forever!), I divided them into two pages, sewing patterns and no-sew versions. So choose whatever you prefer - or best, both!
And the Tree Skirt I Made for our Holiday tree?
If you're curious which tree skirt I made (And I'm loving it!), it's this Quilted Tree Skirt I've sewn up using Caroline's Mini E-Course. It is not free (that's why I did not include it in the list above) but it's my all-time favorite for making a tree skirt - especially if that's your first quilting project!
A quick and easy stash-busting project that's perfect for holiday gifting. It's not merely a pattern, it was an entire mini sewing course! You'll also learn how to add buttons and tassels to really make the design your own. NOTE: please note that it was on Craftsy that went down and I'm eagerly waiting if the designer will manage to get hold on the course and restart it on her own domain. It would be a pity if such a great course goes away! I'll keep you posted on this course, stay tuned.
And if you are looking for more stocking sewing ideas, check out this list of stocking patterns to sew! Also, there's tons of other Christmas sewing projects on this blog. Feel free to check them all out, including these ideas:
Quilted Christmas Tree Skirt - What I made!
Santa Bag! - The Prettiest Santa Sack Tutorial
15+ Cutest Diy Christmas Gifts For Kids
20+ Easy Diy Gifts To Sew This Christmas
And make sure to get all my Christmas stocking tutorials and patterns, too. Happy holiday crafting!
Pin For Later: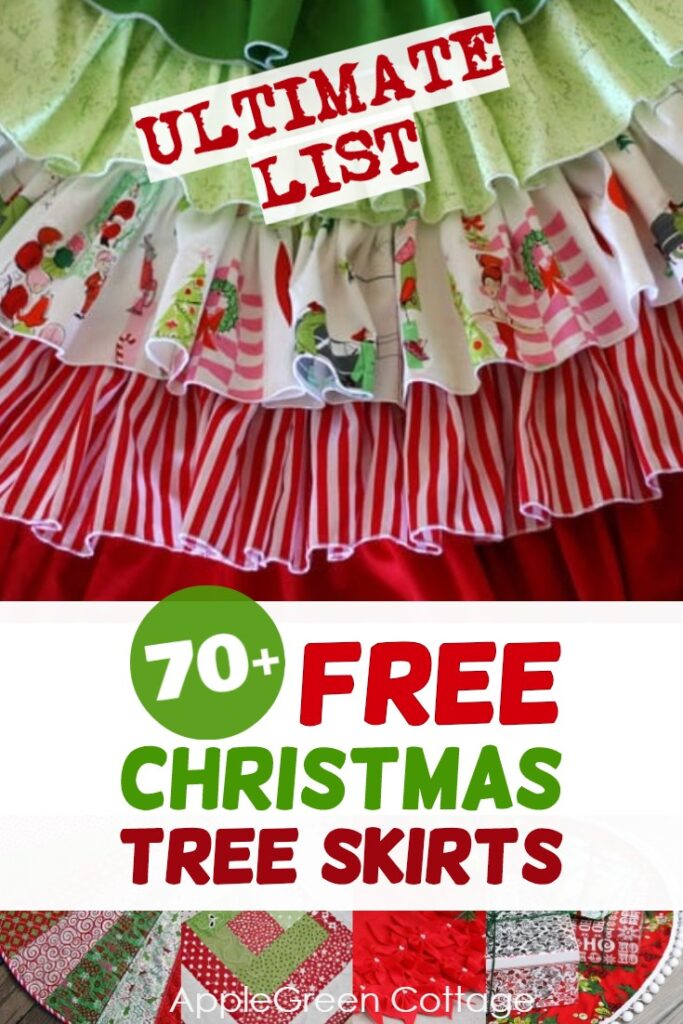 WANT MORE FREE TUTORIALS AND GOODIES?
Get email updates and never miss out on new patterns, printables, and tutorials:
Or …check out the gift bag pattern in 6 sizes in our shop - a super easy no-corner-boxing sewing project. Reusable gift bags for all your future gifts!