Diy pirate costume with a free pattern - It's an easy pirate costume sewing project, quick and perfect as a diy Halloween costume for kids, a pirate-themed birthday party, or pretend play. Scroll down and get this pirate vest pattern for free.
When I posted a guide to make a quick and easy pirate costume for your kid, I hadn't thought it would get so popular. Many of you wanted to see how I made the vest, so I took some time off my regular posting schedule to publish a pirate vest pattern, so here it is!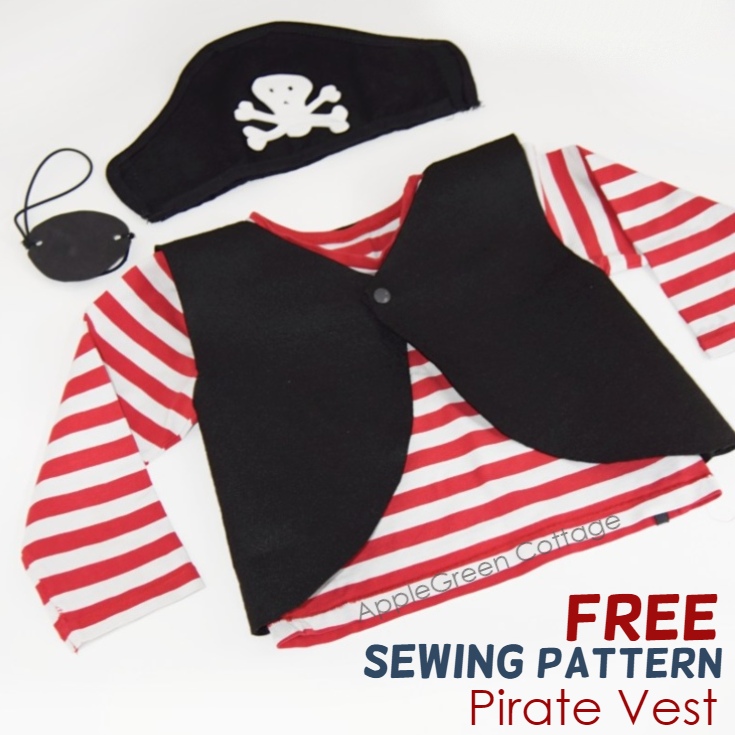 If you are looking for ideas for Halloween costumes (especially last-minute DIYS), check out these too:
Diy Pirate Costume
This diy pirate vest so incredibly easy to make, and with felt you don't even need to hem anything! If you use the free template (see below), you don't need any sewing skills beyond the beginner level, that is knowing how to sew 4 straight stitch lines. Or just close to straight-ish. It will do just perfectly, too!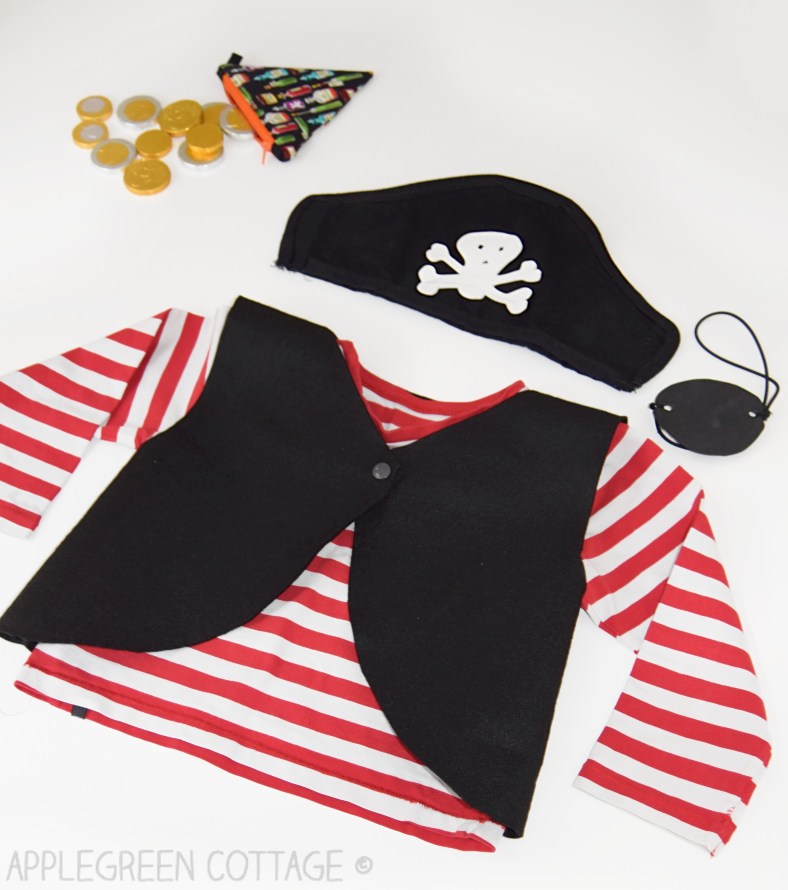 I made the vest wide so it can be worn over a bulky pirate shirt, or over a warm sweater (for kids celebrating Halloween in colder climates!) or used for pretend play by older kids too.
It took long for me to publish this free pattern, sorry. After this popular how-to make a pirate costume from 4 years ago, it's like high time I put the vest into a digital form and design a pattern everybody can use.
What Size is This Diy Pirate Costume
This pattern will fit a 2 or 3-year old, but it's easy to make it bigger: add more length and width to the vest pieces.
Supplies: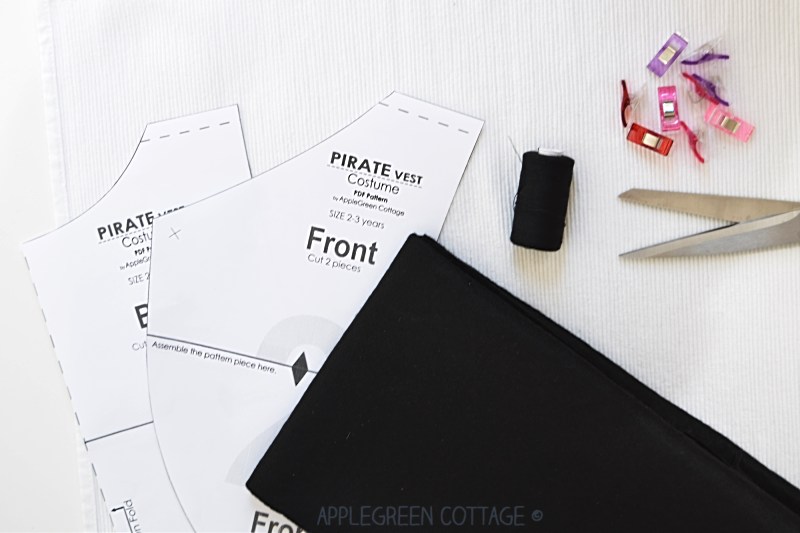 Where I buy my felt, it comes in 36"-width bolts. Check out yours.
How To Sew A Pirate Vest - Tutorial
First, you'll need the pirate vest template:
Step 1 - Get the free pirate vest pattern
Join our mailing list and get the pattern emailed to you:
Step 2 - Print and Cut Felt Pieces
Print the pirate vest template. It prints on 4 pages (letter size, but you can print them on A4 too). Cut the pieces out and tape them together as instructed.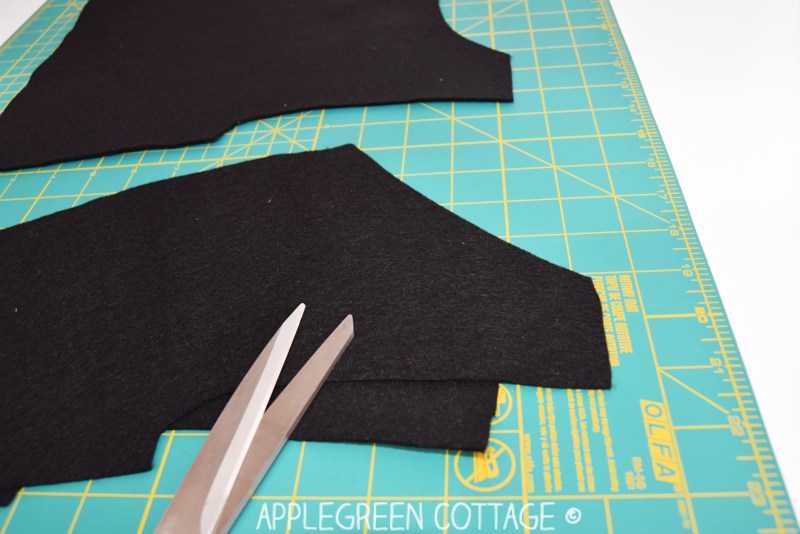 Using the free template, cut out one back piece and two front pieces. They will look like this.
Step 3 - Stack and Pin the Pieces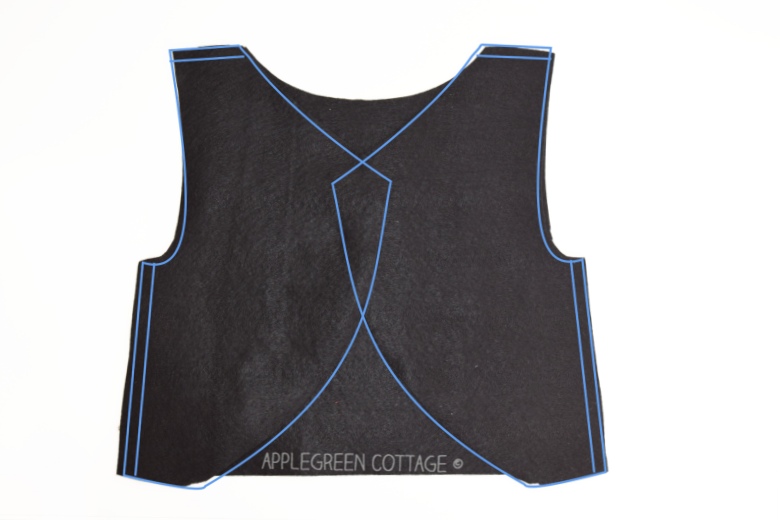 Unfold the back piece and place it on a flat surface right-side-up, and place the front pieces onto it, right sides down. (Long story short: the pieces will be right sides together.)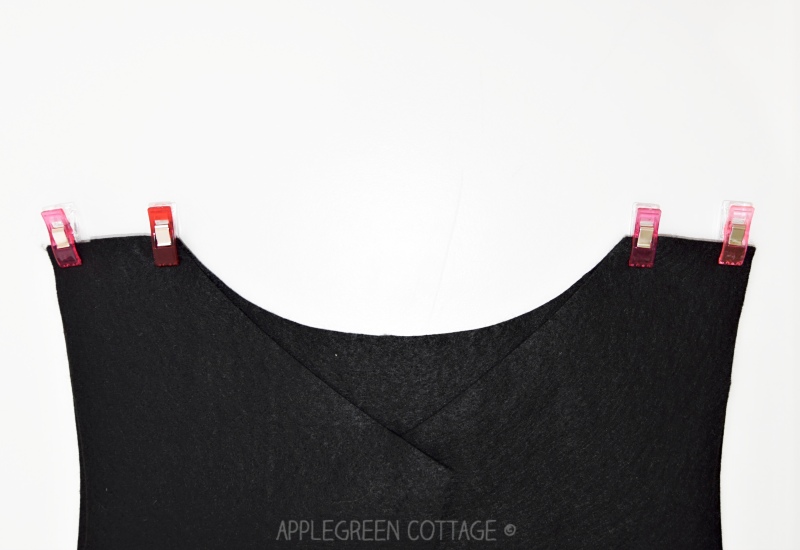 Step 4 - Sew the top and side seams
Stitch the shoulder parts. Pin or use sewing clips to hold in place, it's easier! Don't forget to secure stitches so they don't unravel.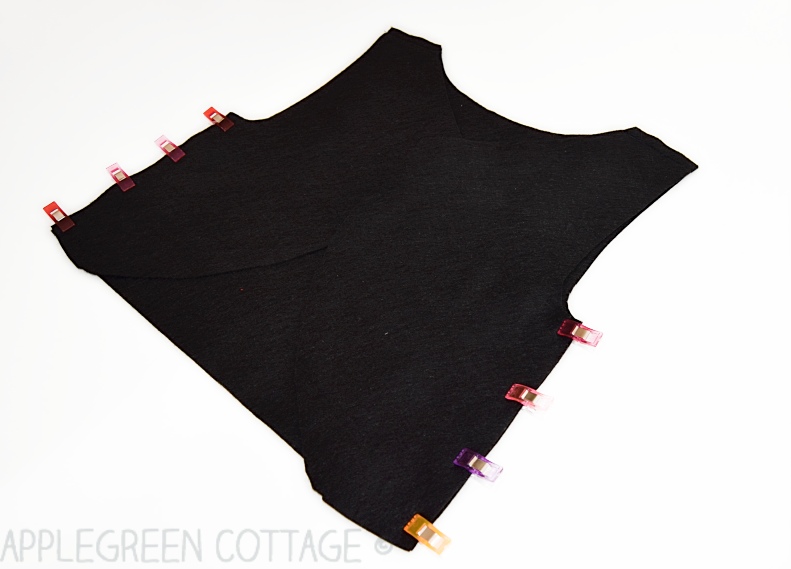 Pin or use sewing clips on the side seam parts.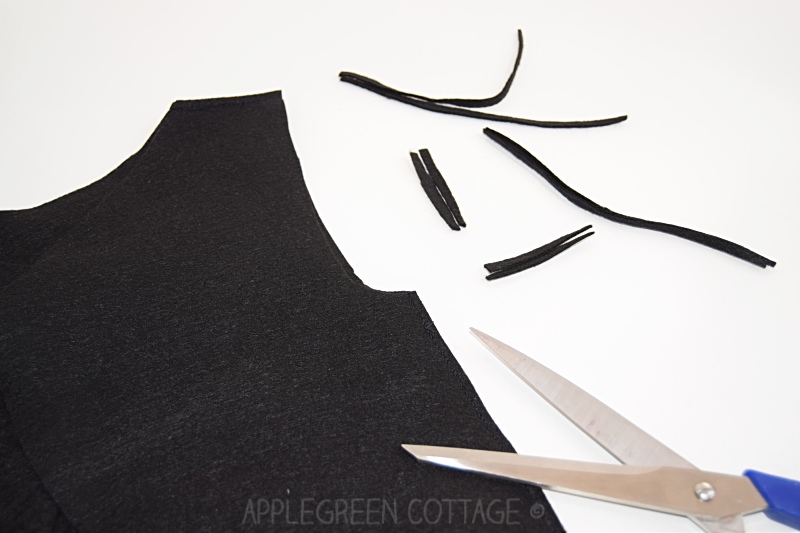 Stitch and secure stitches. If required, trim the seam allowance. Turn right side out.
Step 5 - Add a Kam snap or button
Attach a KAM snap. It's easy, and faster than sewing on a button (though you can opt for any other type of closure, of course.)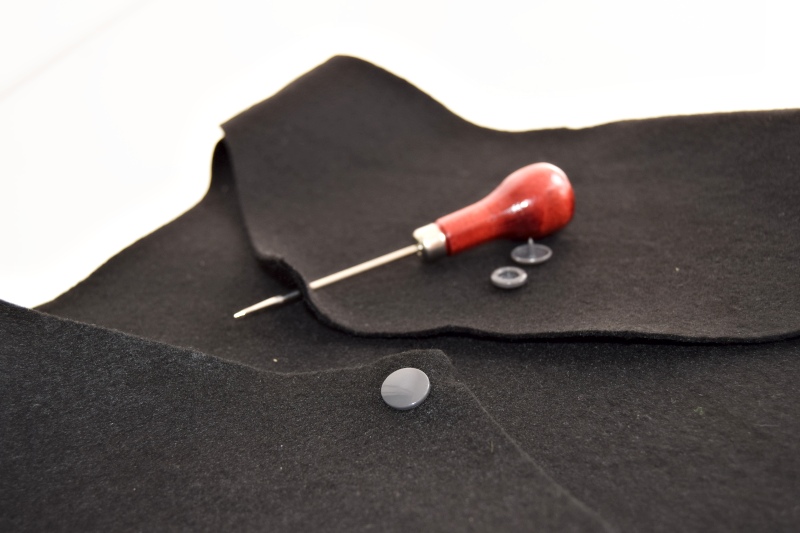 If you'd like to see how to attach a KAM snap, here's an easy and quick tutorial. You might never want to go back to sewing buttons, or watch the steps in the slideshow:
Done! You've made a great pirate vest!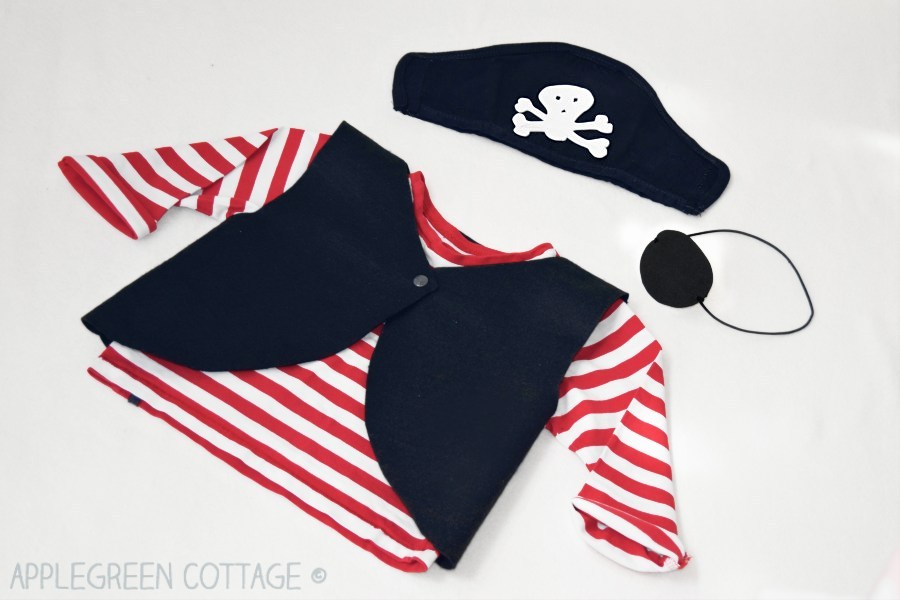 How to Complete the pirate Costume Outfit?
For a few practical ideas on a complete diy pirate outfit, and especially what everyday items you can use for dressing up as pirate, check out this Pirate Costume post here at AppleGreen Cottage: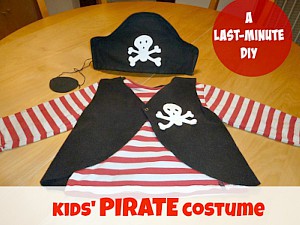 Now all you need is to draw a treasure map on a piece of paper, hide a few goodies around the house, and the pirate treasure hunt can start!
Make sure you save this how-to so you have it at hand for a last-minute pirate costume: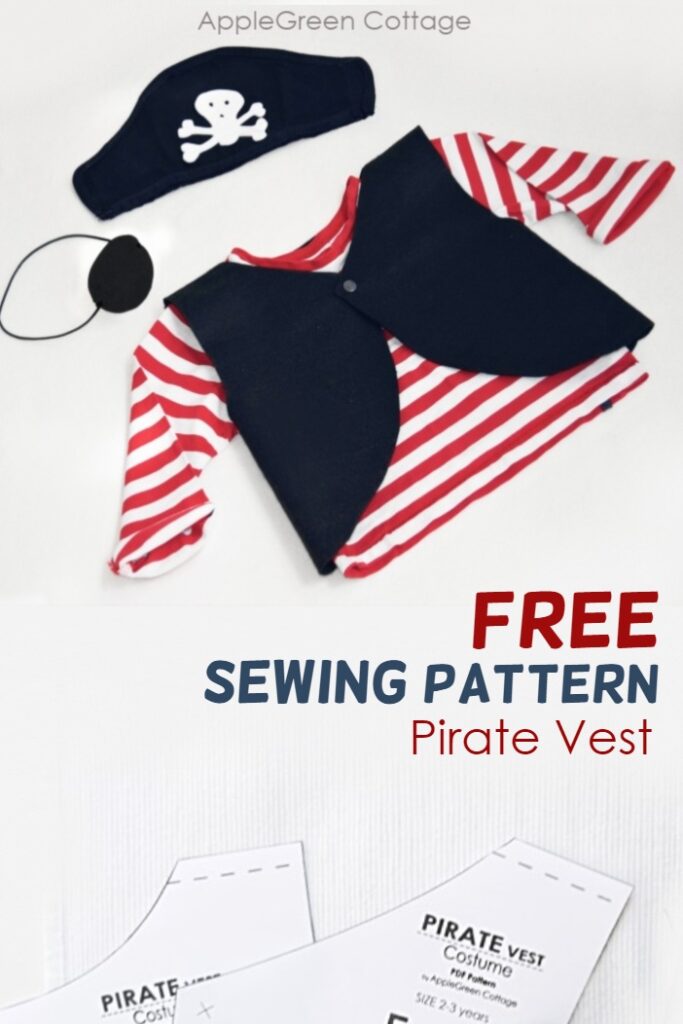 HOW DO I GET THE Pirate Vest PATTERN FOR FREE?
Or ...go straight to the gift bag pattern. Smart and simple construction, originally a gift bag but around Halloween, it doubles as an adorable Trick-Or-Treat bag - 6 sizes and designs for all your wishes!