Need a minute (or ten) to finish that sinkful of dishes or clean up the mess on the kitchen counter, but your toddler can't wait and would like to play? A little hint: plastic cups.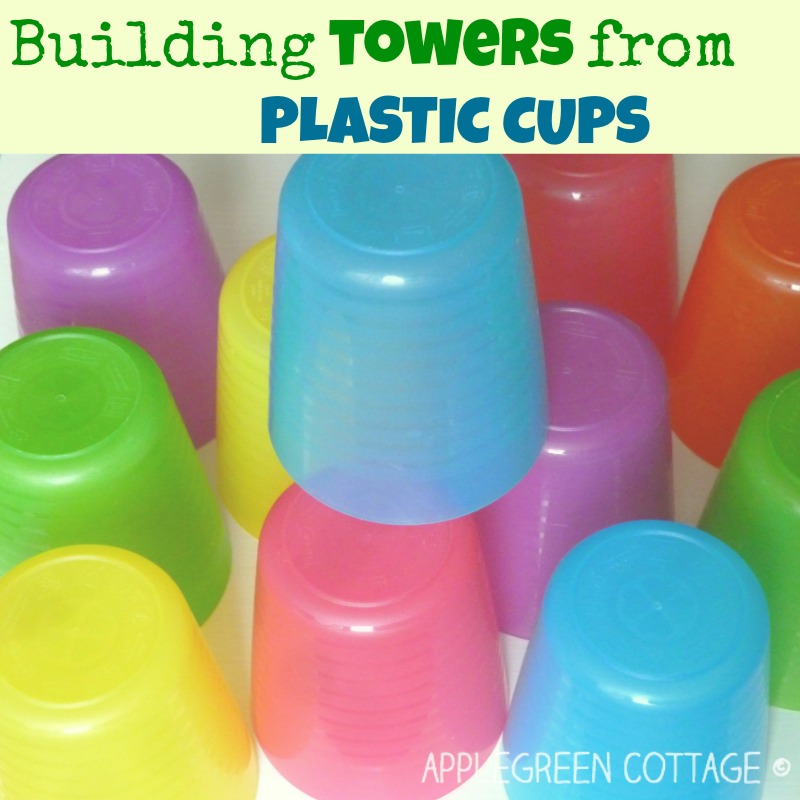 If you're here for quick and easy toddler activities with little or no prep time, take a look at these too:
Plastic Cup Tower
Building a plastic cup tower is a fun, easy and an engaging play activity for little kids you can use any day.
I'm sure you have some at home, either plastic or paper cups. Now, get them and put them in front of your toddler. He'll know what to do with them right away. If not, ask him something like if he'd like to build a huge tower.
High chances are that you won't even need to say anything, off course.
Since M has quite a large stack of plastic Ikea cups in his kitchen drawer, he can take and use them as soon as he decides that it's time for a huge tower to be built. And that is far more often than his parents would think...
Now go and clean that mess in peace (or finish that cup of coffee) - your toddler is having fun all on his own 🙂