See how to make a styrofoam boat that floats. This easy sailboat craft is perfect for kids during the summer. An easy and fun summer craft project your kids will love to do, and might extend into hours of water play fun! Check it out here.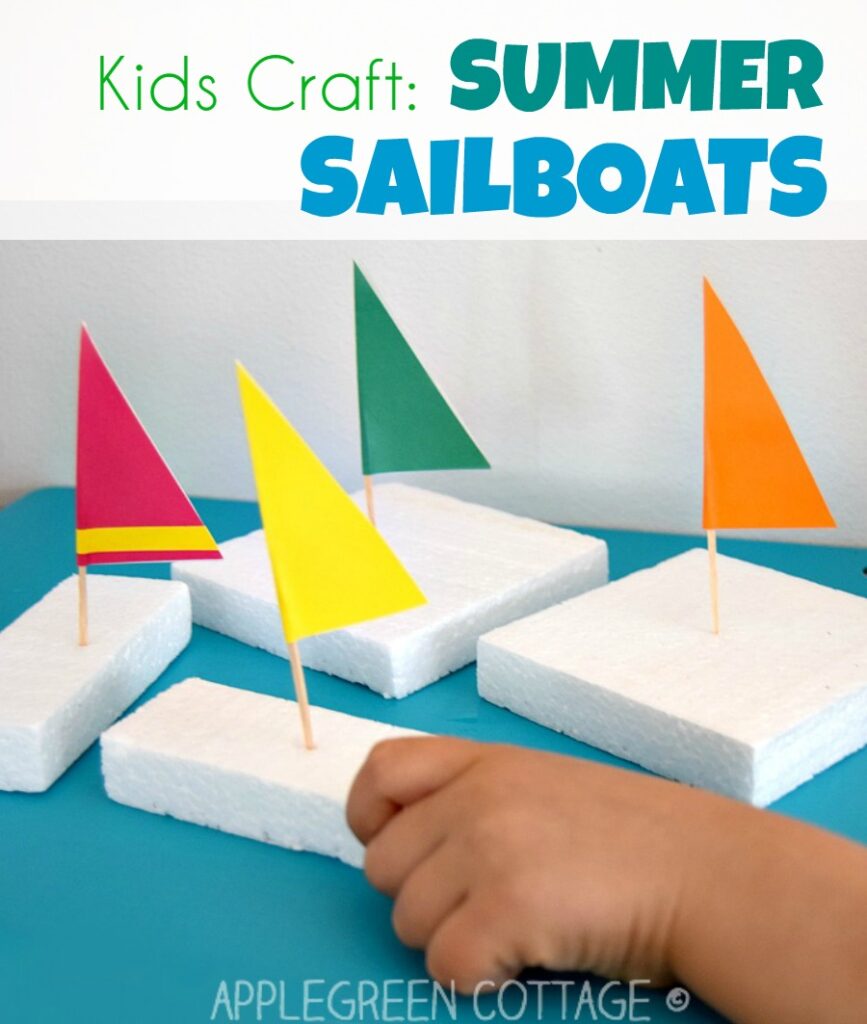 If you are looking for fun kids activities, check out these too:
Check out this easy sailboat craft that kids can do to make diy sailboats out of styrofoam packaging. A great water play idea for the summer your kids will love!
Diy Sailboat Craft
To ensure these boats will float, we used some styrofoam packaging we got a few weeks ago. It's a great water play idea for the summer, and our kids love it. Yours will too! These DIY sailboats don't take a lot of time to make, and you probably have all the supplies at hand already:
Supplies For Sailboat crafts: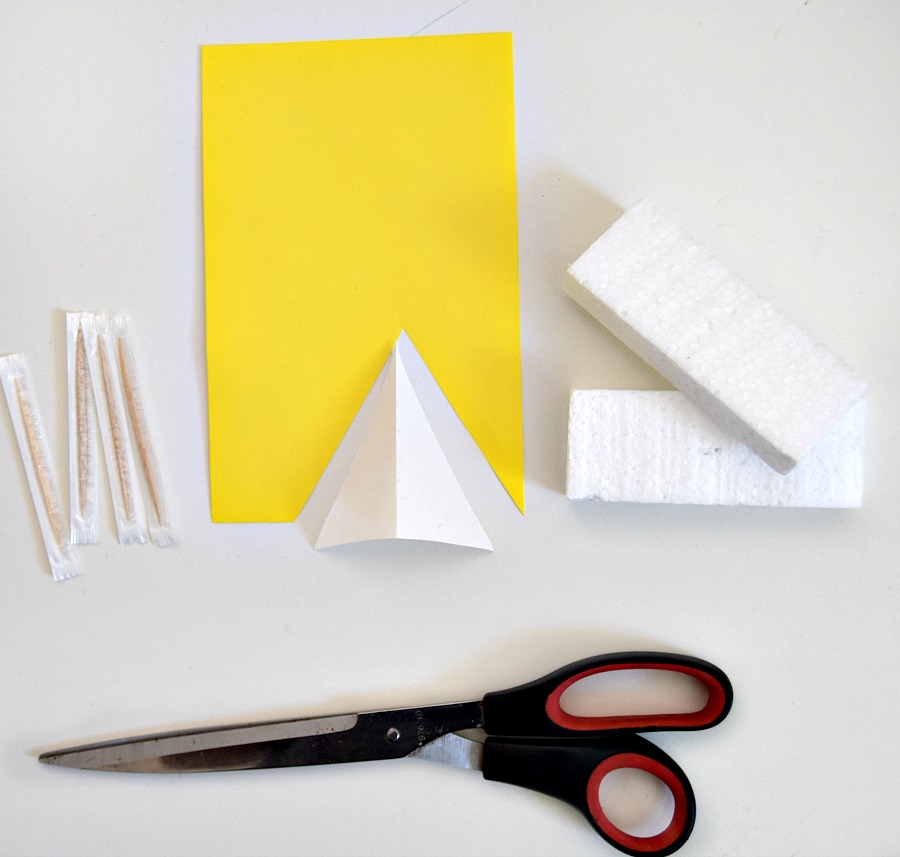 Gathering your supplies will be quick - you only need these:
a few pieces of styrofoam packaging
a few pieces of self adhesive vinyl-coated color paper (the vinyl coated type will last longer!)
toothpicks or thin sticks
scissors
How To Make An Easy Sailboat - Tutorial: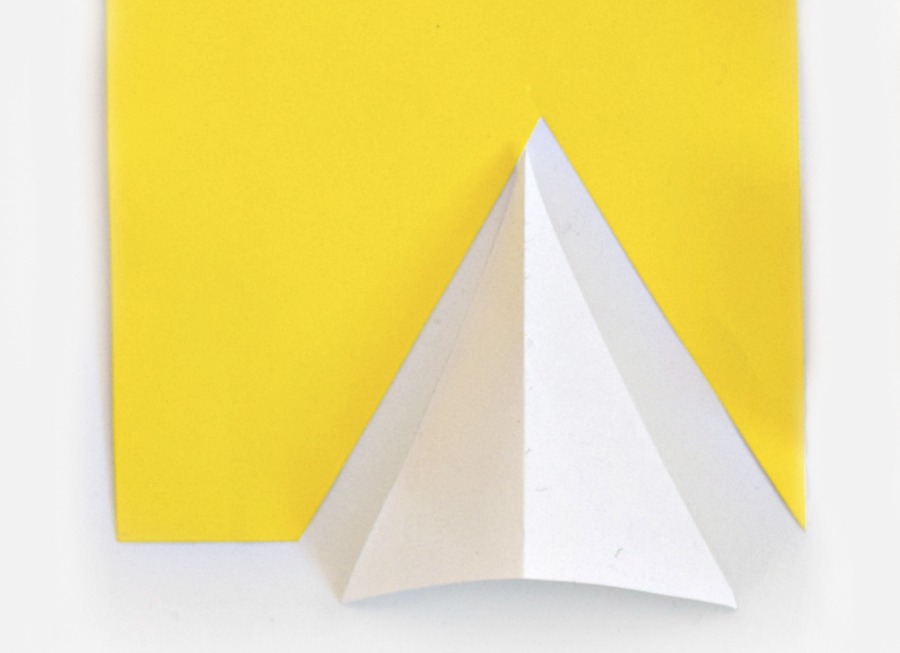 1) Cut an equilateral triangle from the self-adhesive vinyl-coated paper in the desired color.
Fine motor skills task for kids: cutting. If kids will be cutting these triangles, you can first draw them on the backside of the paper sheet.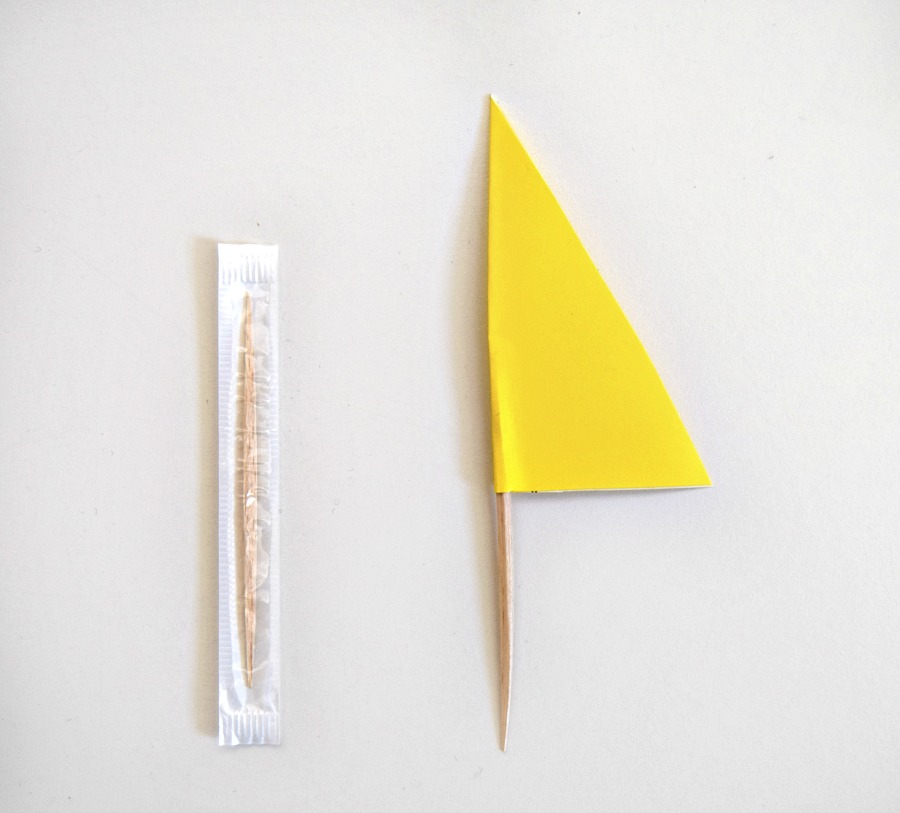 2) Peel off the backing and tape the color paper around the toothpick, leaving the bottom third of the toothpick exposed. Here's your sail.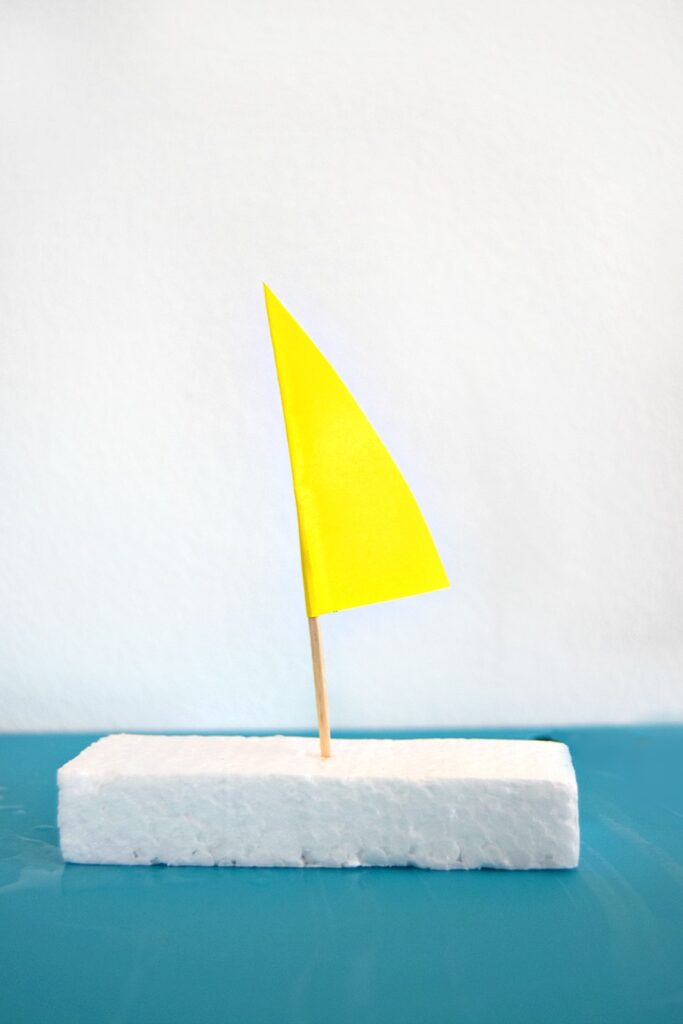 3) Stick the toothpick into a piece of styrofoam and here's your sailboat for hours of water play!
Totally easy and quick. You can make tons of them, depending on the number of players and the number of styrofoam pieces.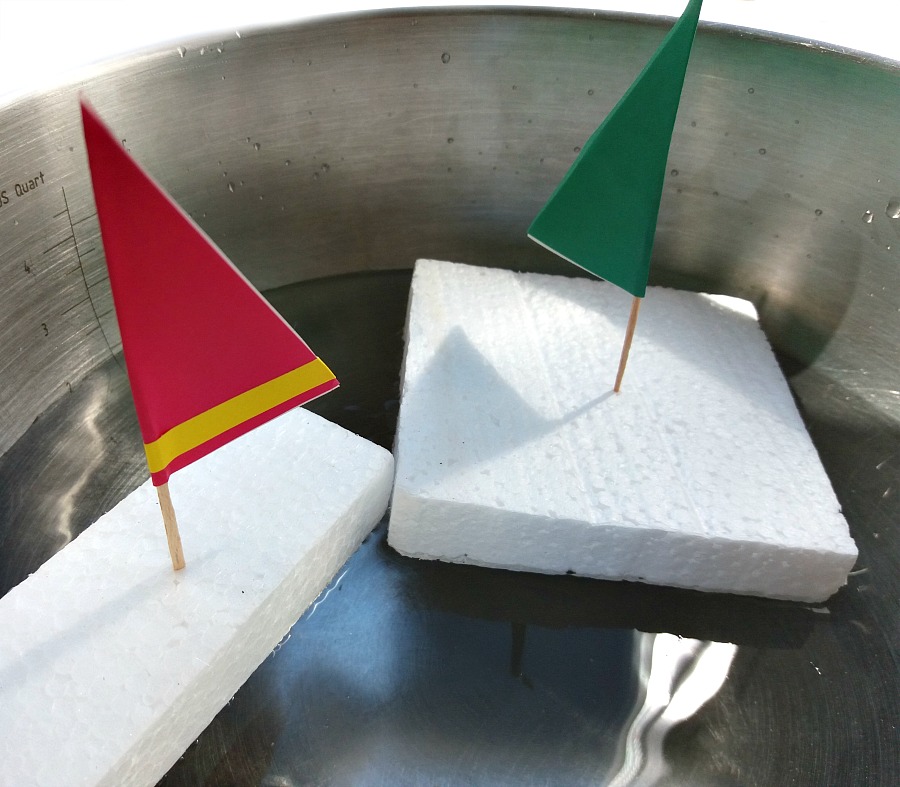 A great way for kids to have races - either in a giant bucket or a water table, it will always mean tons of fun for the summer!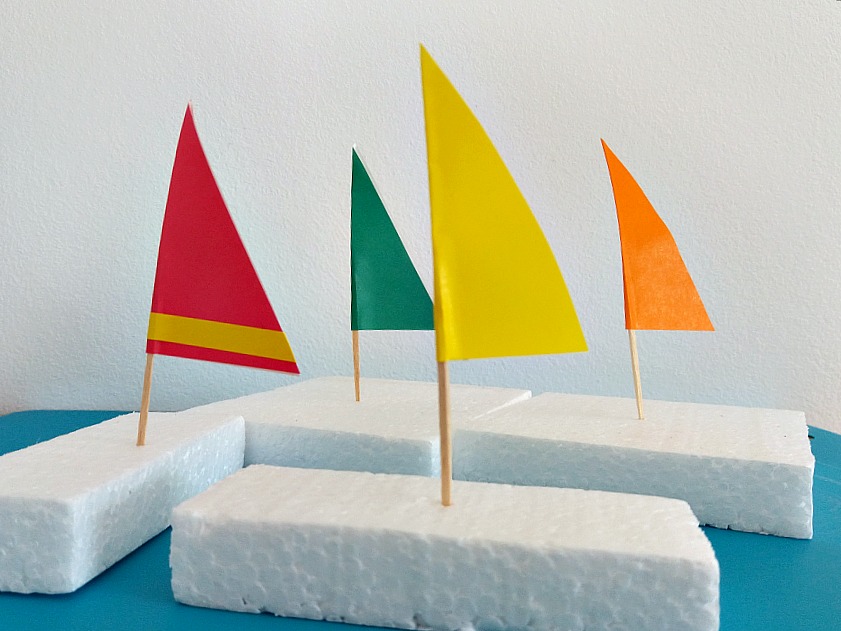 Not only are these styrofoam boats easy to make, they float, too!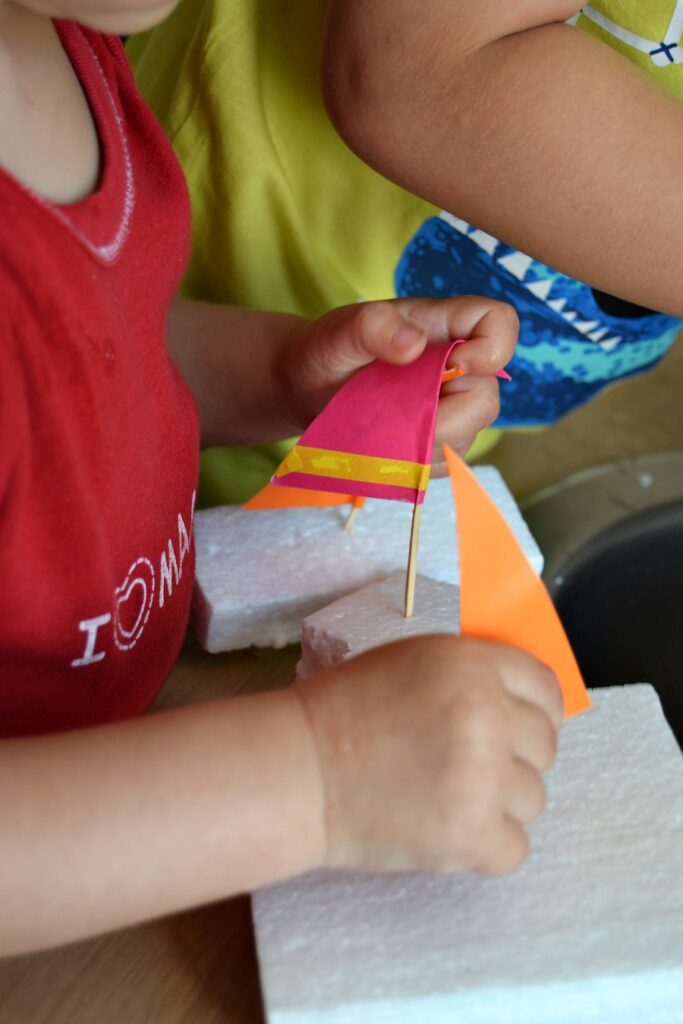 It is not necessary to have a backyard for this kind of water play. At first, we simply used our kitchen sink, and it worked perfectly. one piece of advice, however: if you are about to set up the water play in your kitchen, make sure to have a towel at hand, to easily take care of any spills.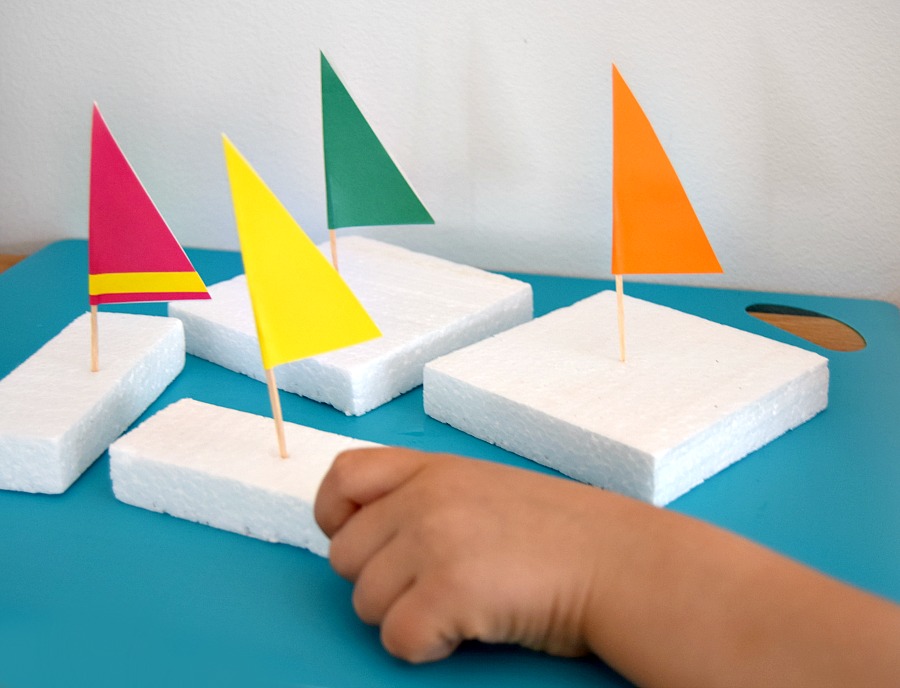 Hours of fun and play for your kids!
Once finished, they went to play with this diy masking tape racetrack we built on the floor a few days ago (again!)
Save For Later: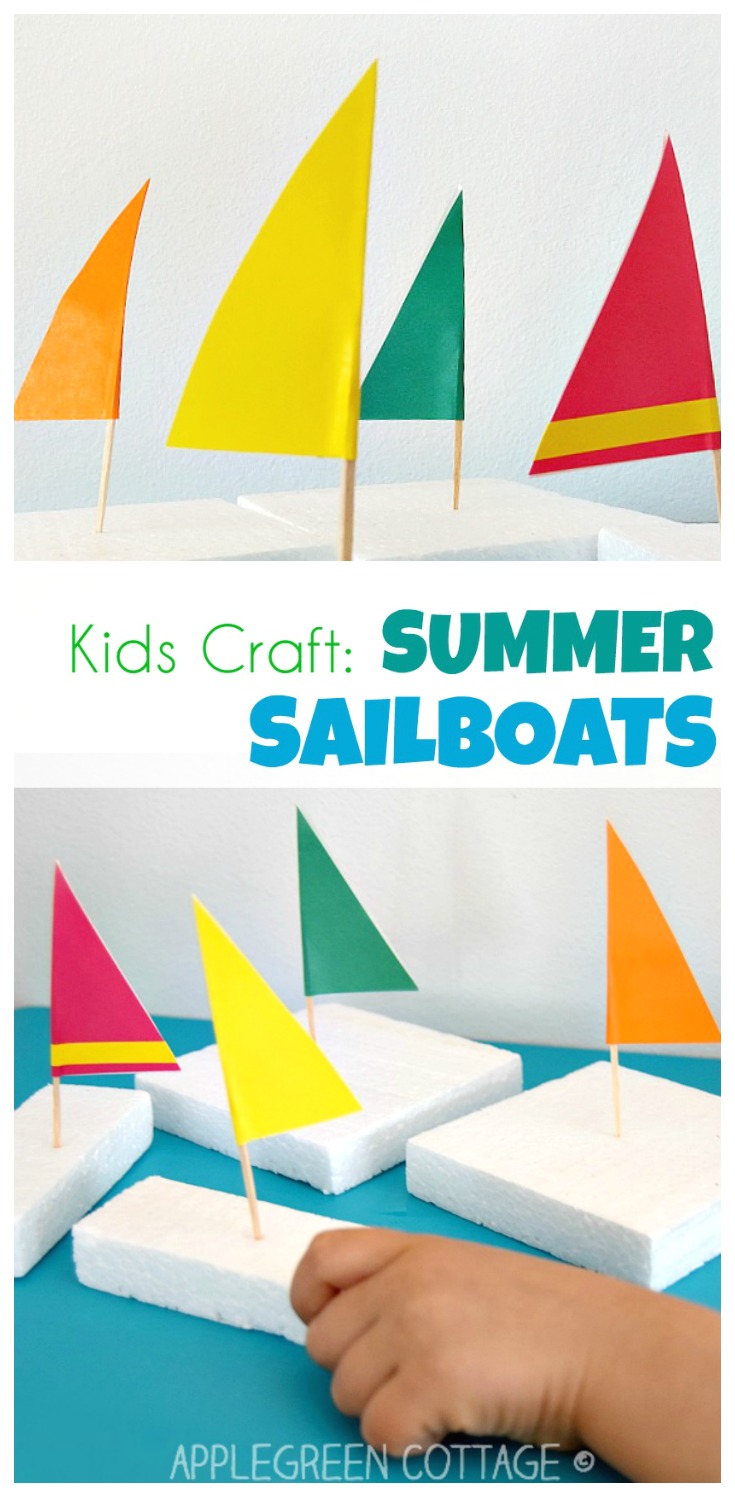 MORE POSTS YOU MIGHT LIKE: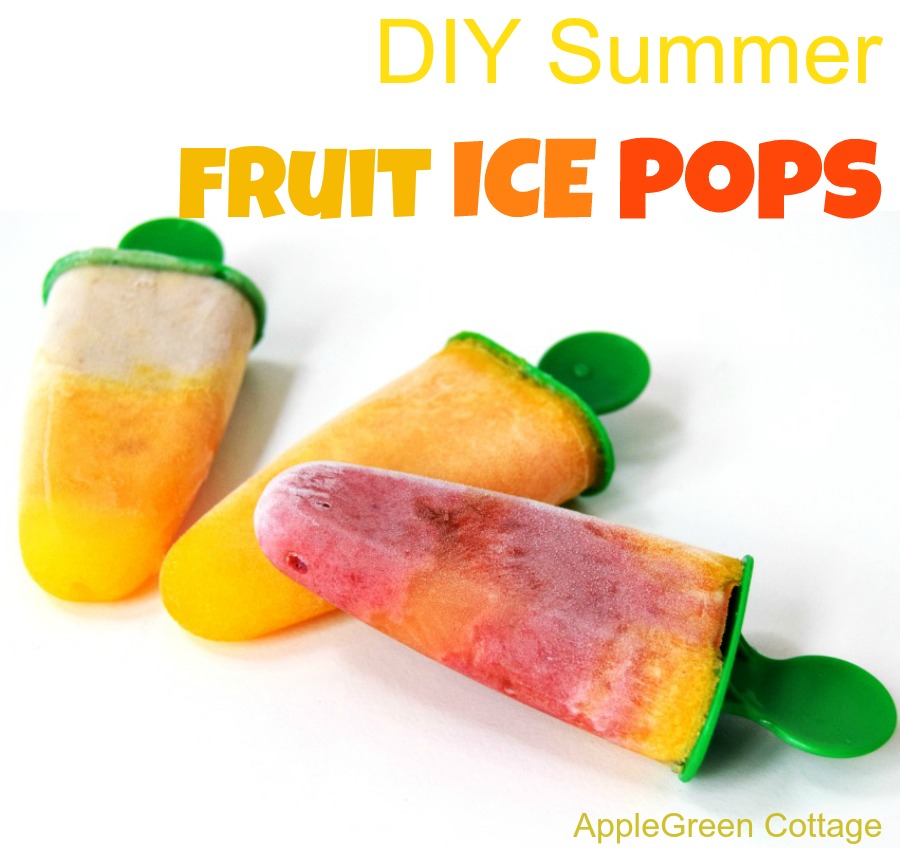 WANT MORE FREE TUTORIALS AND PATTERNS?
Get email updates and never miss out on new patterns, printables, and tutorials: