Check out this easy button sorting activity for kids and use this idea to support the development of the fine motor skills of your toddler. No-prep, easy and quick.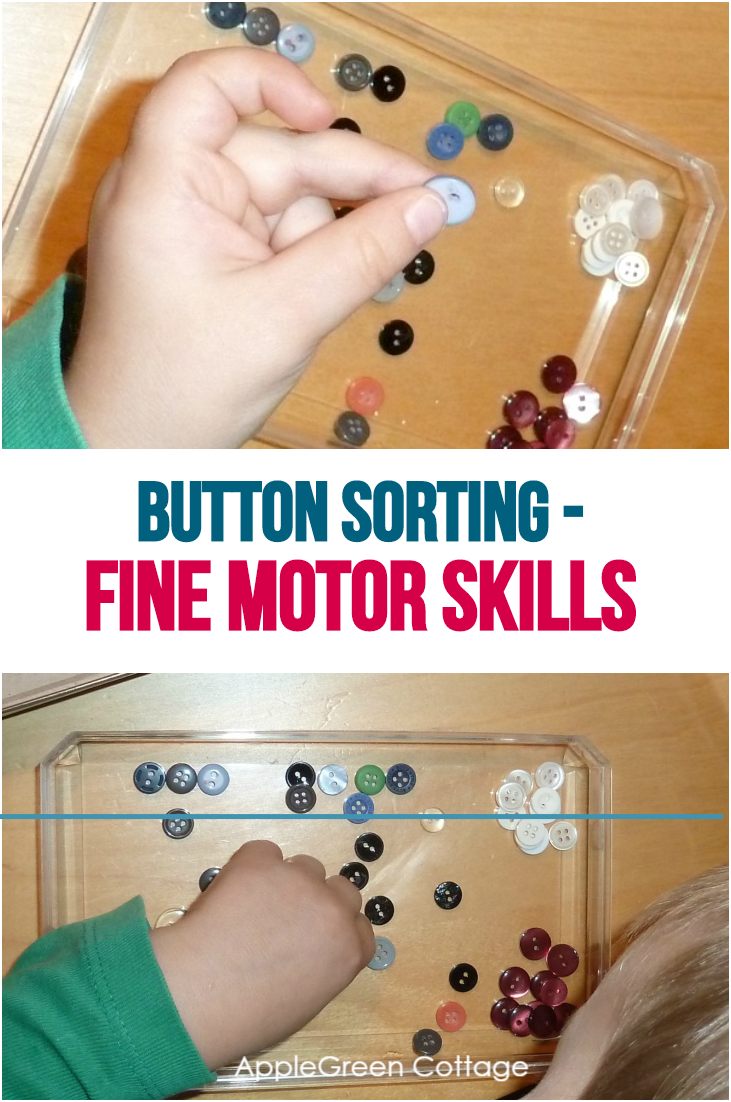 Use this simple button sorting activity  - a no-prep, easy and quick activity for toddlers that will help them in the development of their fine motor skills. Check out how quick it is to set up and play button sorting.
This simple button sorting activity is also a great activity to develop fine motor skills. Check out another fine motor skill activity involving a button. Also check out this sorting felt by color activity.
Button Sorting Activity
I've already written on sorting by size. But while I was busy sewing on my sewing machine last week, our toddler joined the table and spent quite some time playing with my sewing materials, rearranging buttons and spools of thread. As you can see in the photo, he was sorting buttons by the color - he seemed immersed in the activity, he calmed down and it looked like he really enjoyed it.
Especially the tiny buttons were a hit, and yesterday he asked for the tiny buttons to play with. I really don't need them that much, so off they go to his shelf. I put them in a shallow transparent box and hope the majority of them stays there at least for a while 🙂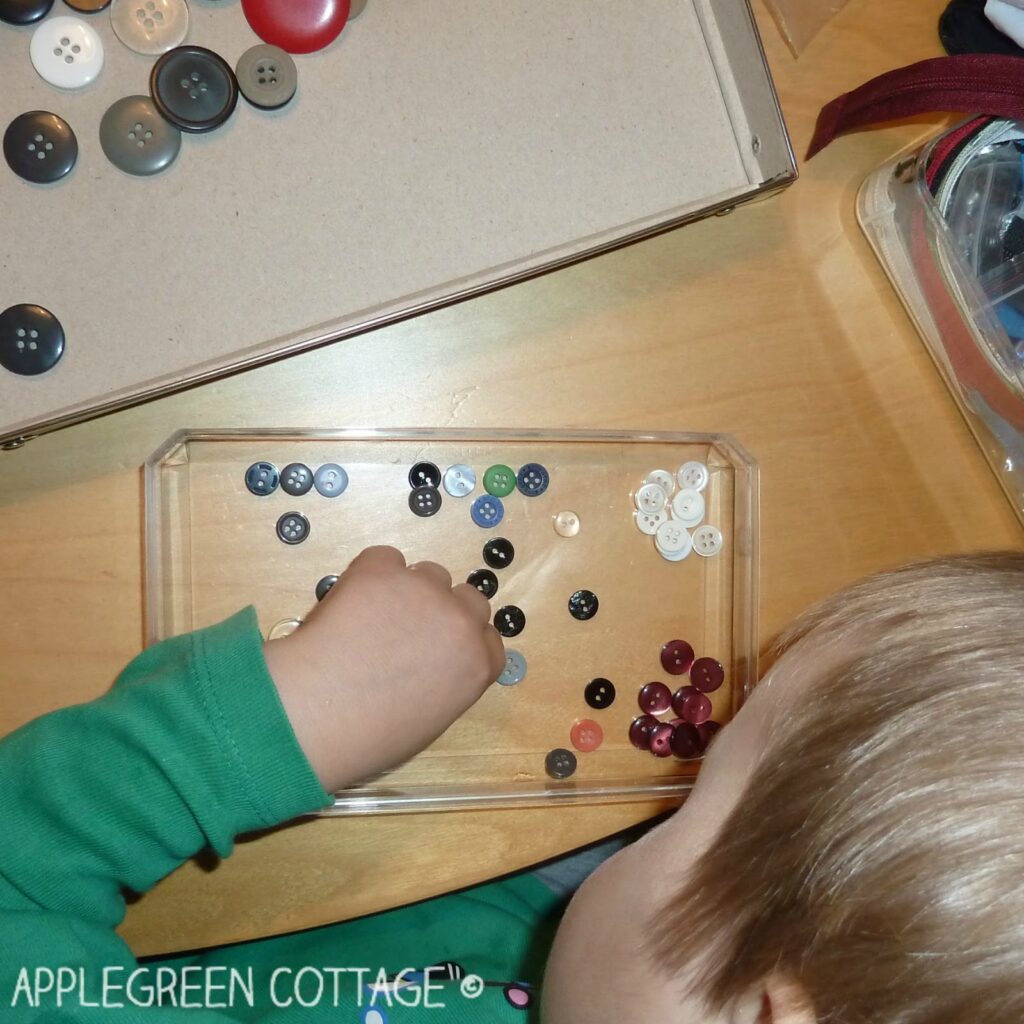 So if you happen to have some buttons you don't really need, hand them over to your toddler. They can provide a nice challenge to the developing mind. (Just be careful to keep them away from the toddler's mouth or nose, as always.)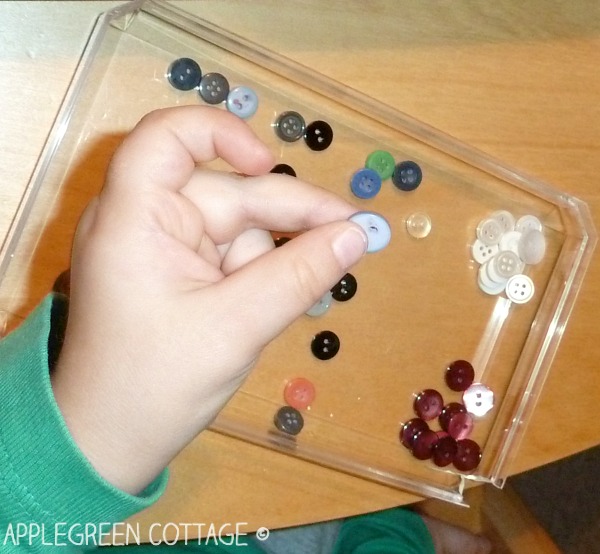 More Kids Activities you might like