Here is a selection of free scarf sewing patterns for all year long, as well as winter scarves and cowls, along with easy tutorials for you to make your own. Choose from more than 10 free scarf patterns and tutorials and find your favorite style!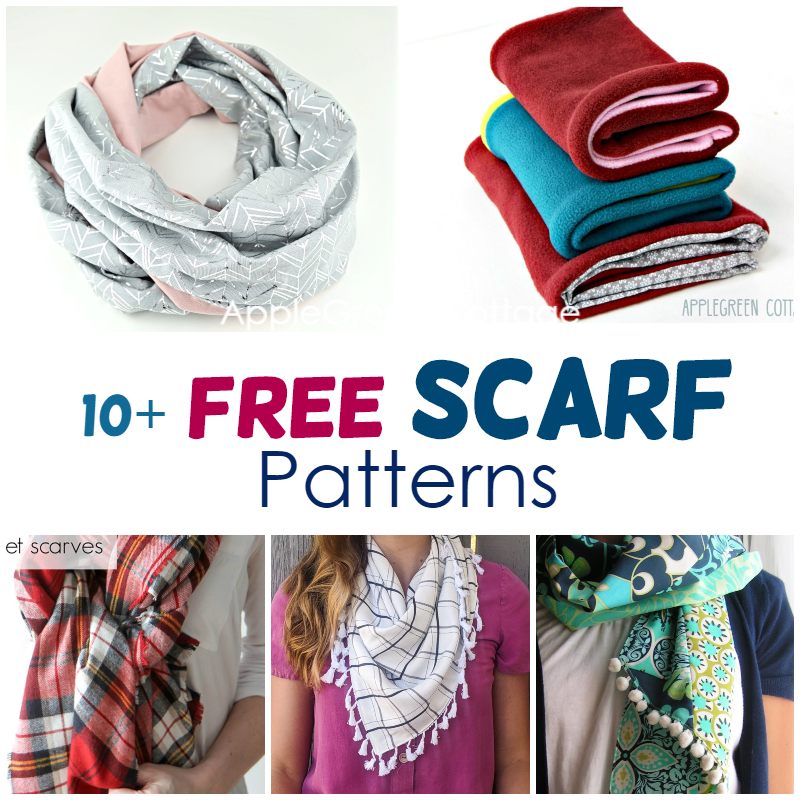 Scarves and cowls play a big part in my fall and winter wardrobe. They don't just keep me warm, they are the magical touch to transform a simple cardigan or my plain winter coat into a colorful and (sometimes) even trendy winter outfit. And who doesn't love a cozy way to get stylish, right? Let's have a peek. I made sure to cover different trends, so I bet you'll find at least one ideal project for you.
Scarf Sewing Patterns
Learn how to make a practical scarf to fight off the winter cold. Scarves make beautiful accessories for any style, and I hope you'll find your favorite here. These diy scarves will not only keep you warm this winter, but they are also a quick way to renew your winter outfit. Take a look at these different styles and pick the one that works best for you. Let's stay warm and cozy!
You can hand sew or use a sewing machine to complete most of the projects, but it goes much faster with a sewing machine. As for the fabric, you'll notice that the choice of scarf fabrics needs to be based on the type of scarf you're sewing, meaning that each of the projects will have the recommended scarf materials listed.
Oh, and while sewing, don't forget to make a few super easy diy pocket hand warmers - use the 4 free templates to keep your hands all toasty and warm.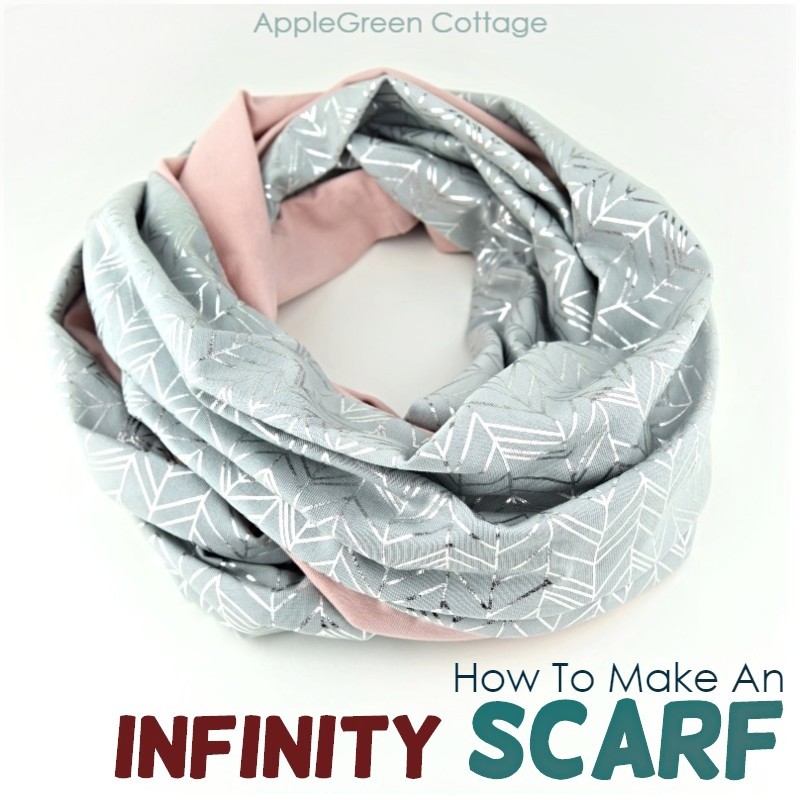 This cozy and soft infinity scarf anyone can make. It is sewn in a loop, allowing for easy and versatile styling options, such as wearing it as a single loop or doubling it up for added warmth. Get your beginner-friendly infinity scarf tutorial here at AppleGreen Cottage.
2) Reversible Fleece Scarf - Neck Warmer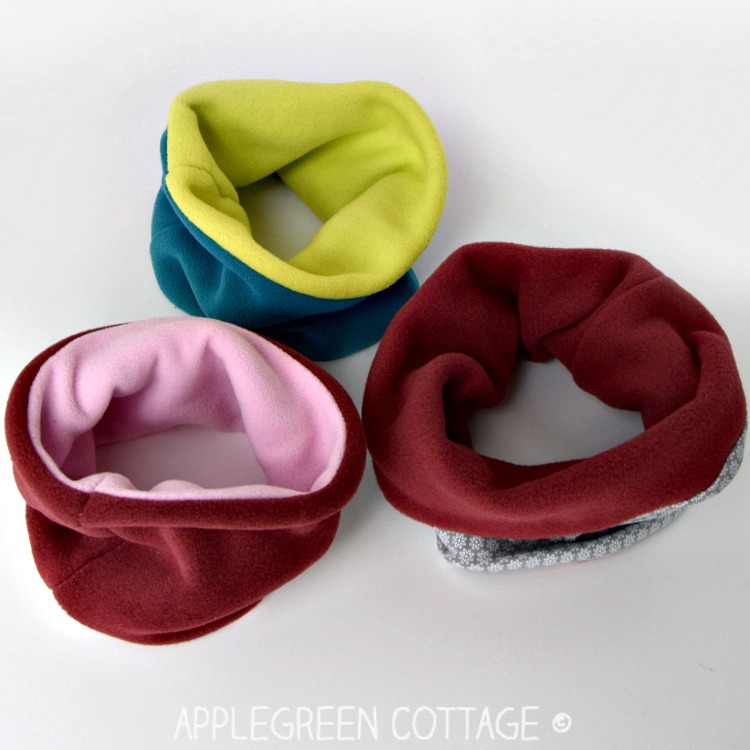 This cozy and warm fleece neck warmer makes a great DIY Christmas gift. It's a super quick project, one of the easiest I've ever made - and there's a free 3-sized template for you. Check it out.
3) Stay-Put Baby Scarf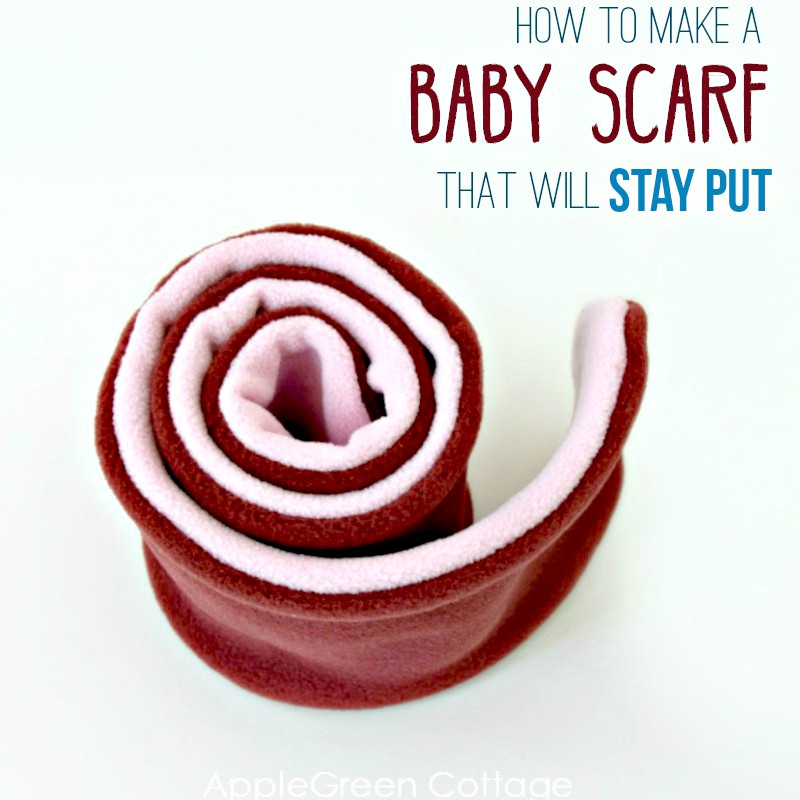 Can be made in any size! Learn how to make a baby scarf that will stay put. It's a beginner sewing project and easy tutorial for a diy fleece scarf that is breathable, lightweight, soft to the skin, and comfortable to wear. And it has a little something added that will prevent it from falling off. Wonder how? Check it out!
4) Diy Triangle Scarf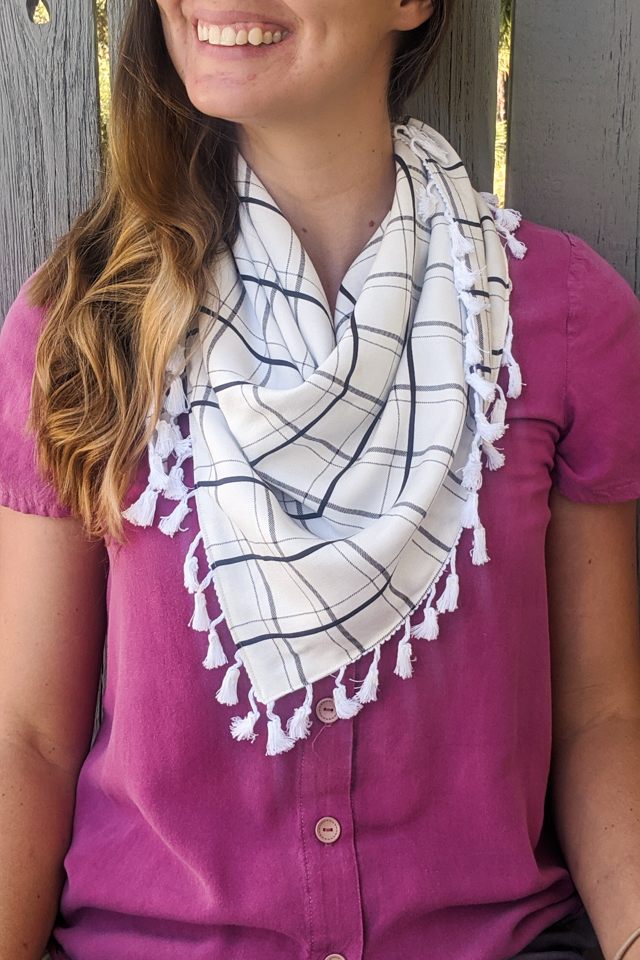 Say hi to fall by making a lovely triangle scarf - I love how the playful little tassels add interest and look so cozy. I want one like this! Tutorial at Heather Handmade.
5) Leather + Flannel Snap Scarf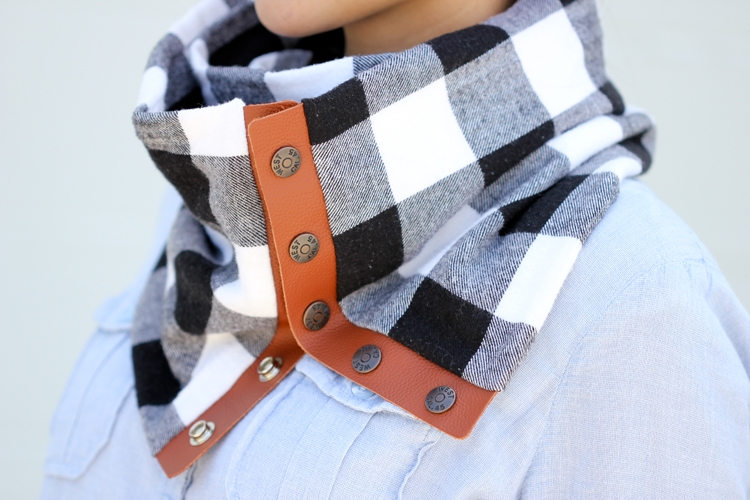 A beautiful yet simple sew. The faux leather insert adds style and character. Worth trying out! Find it at Delia Creates.
However, when sewing with flannel, always make sure to prewash it - see here what you absolutely must know when you sew with flannel.
6) Cape Scarf To Sew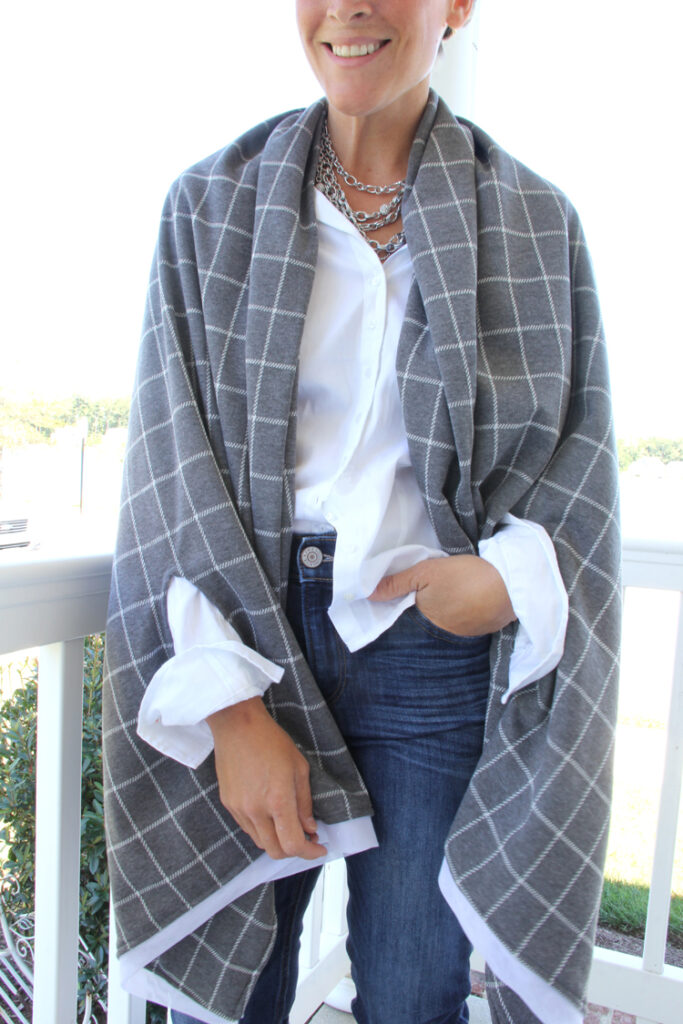 A wonderful cape scarf you won't be able to resist making right away. Find the cape scarf tutorial at the Sewing Rabbit.
7) No-Sew Blanket Scarves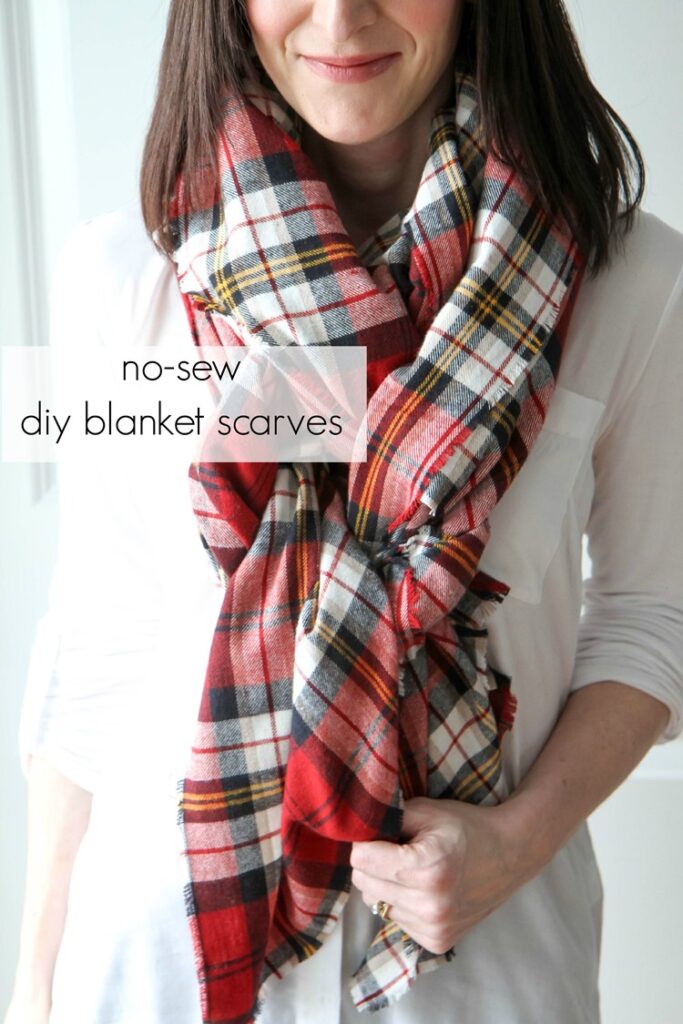 Aaand a no-sew version for any of those who can't even wait to make a few stitches. (And just want to throw a square piece of fabric over the shoulders and run errands!) Find the no-sew blanket scarf at MomAdvice.
8) Rainbow Scarf Sewing Pattern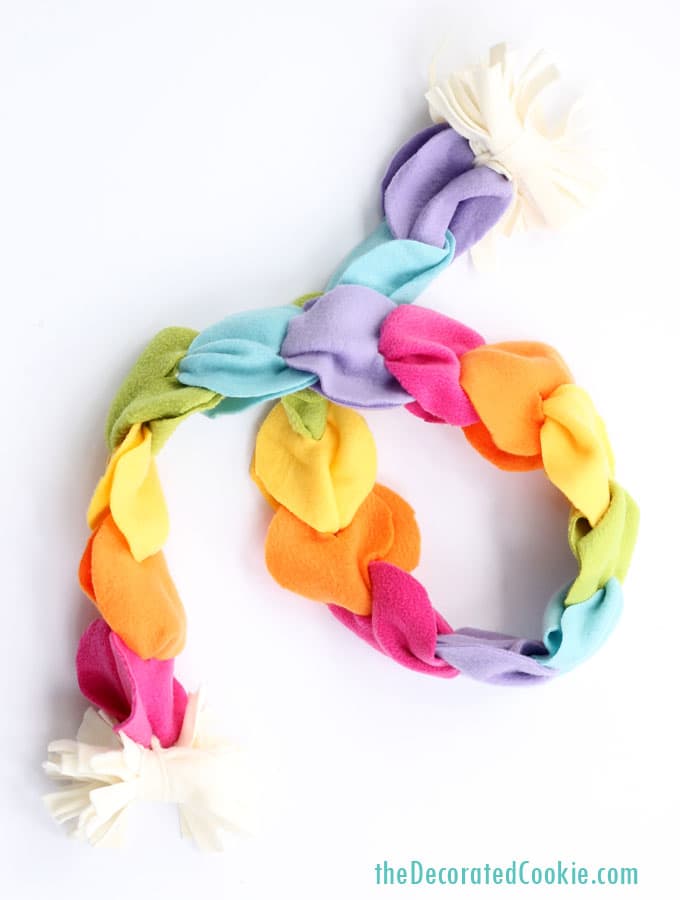 Got kids? Know kids? This one is so cute! An easy scarf that kids can even make themselves. Find the tutorial for this easy scarf at the Decorated Cookie.
9) Five-Fat-Quarters Scarf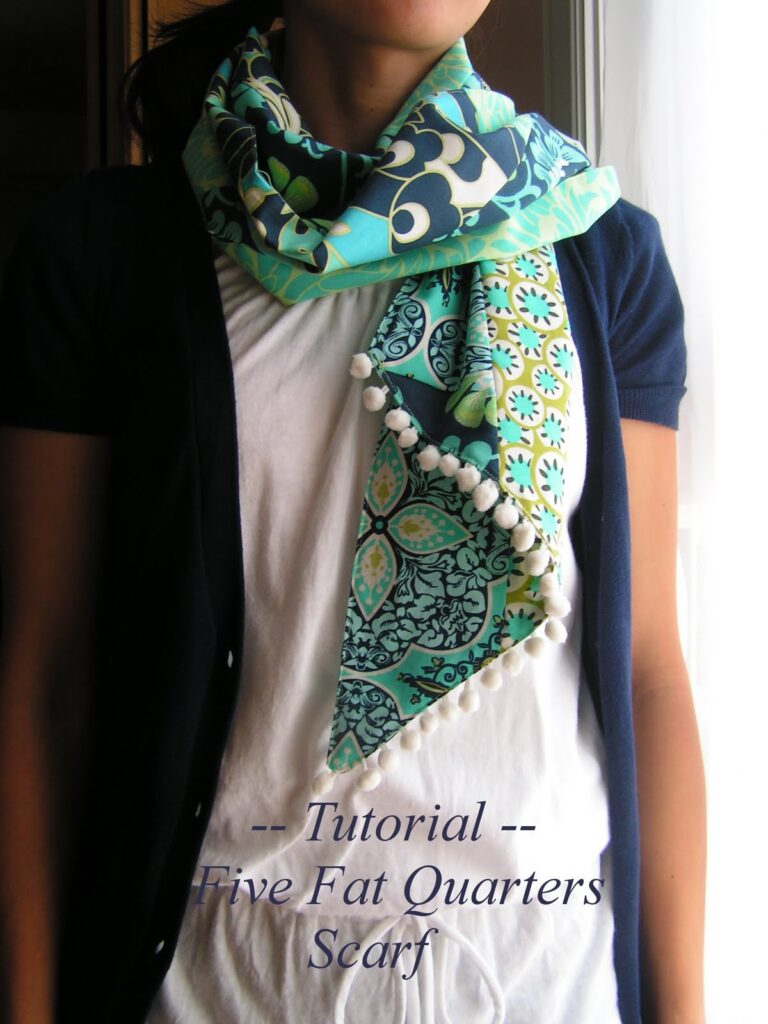 Want to spice up the chill weather by wrapping a lovely patchwork piece around your neck? This one's for you! Tutorial by Tea Rose Home
10) Faux Fur Scarf To Sew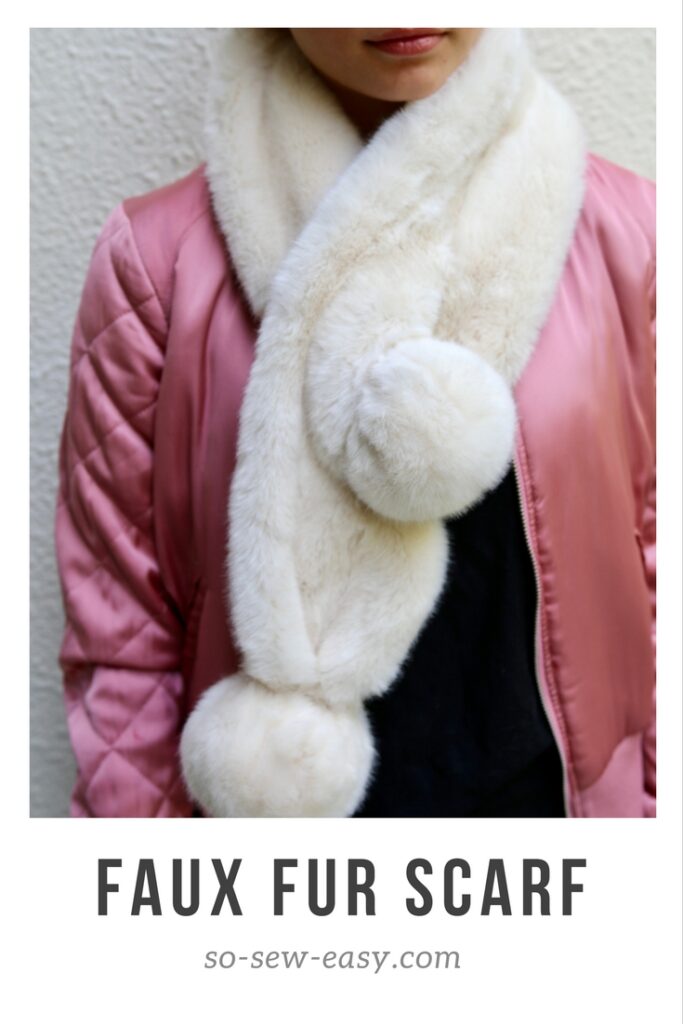 Let's stay in trend and make something new. Ever tried sewing with faux fur? Learn how to and use this fur scarf pattern by So Sew Easy.
11) Patchwork Scarf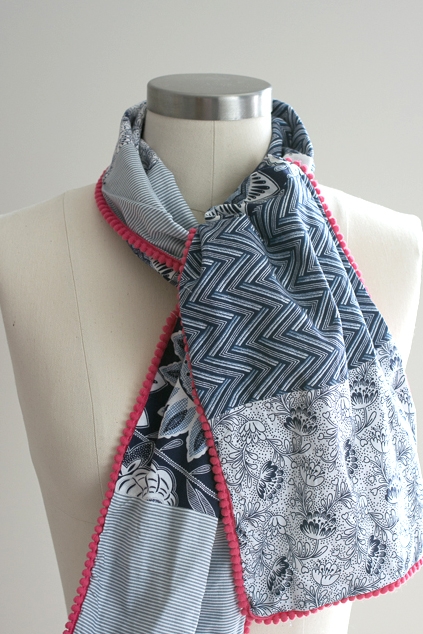 If long scarves get in your way, make a shorter one, like Melissa did in her tutorial. A lovely print combination, too!
How did you like the selection? Hope it will inspire you to sew a few scarves for yourself, too. I've got a few scarves done already, now I need to make myself a pair of winter gloves or mittens. Oh, and a few pairs for the kids, too! And then - welcome, winter!
There are even more scarf types you can make using fabric, so I'm on the lookout for these, too: scarves or shawls with ruffled edges, fringed scarves, and in particular, lacy scarves - those delicate lace patterns create a feminine and intricate look, perfect for adding a touch of romance to an outfit! I've yet to find the perfect lace for a scarf in my local fabric store. I'm thinking to make a triangular shawl with it?
If you like sewing, check out these free sewing pattern lists too:
WANT MORE FREE TUTORIALS AND GOODIES?
Get email updates and never miss out on new patterns, printables, and tutorials:
Or …check out the popular Aiden Cell Phone Purse in our shop. Guess what's on the back of this cool phone bag!