This is a huge collection of free tunic patterns to sew, for all sewing skills, in so many sizes and styles. I keep adding new free tunic patterns as I find out about them (last addition August 16. 2021) - check them out!
There are tons of FREE clothes sewing patterns here at AppleGreen Cottage you might want to check out: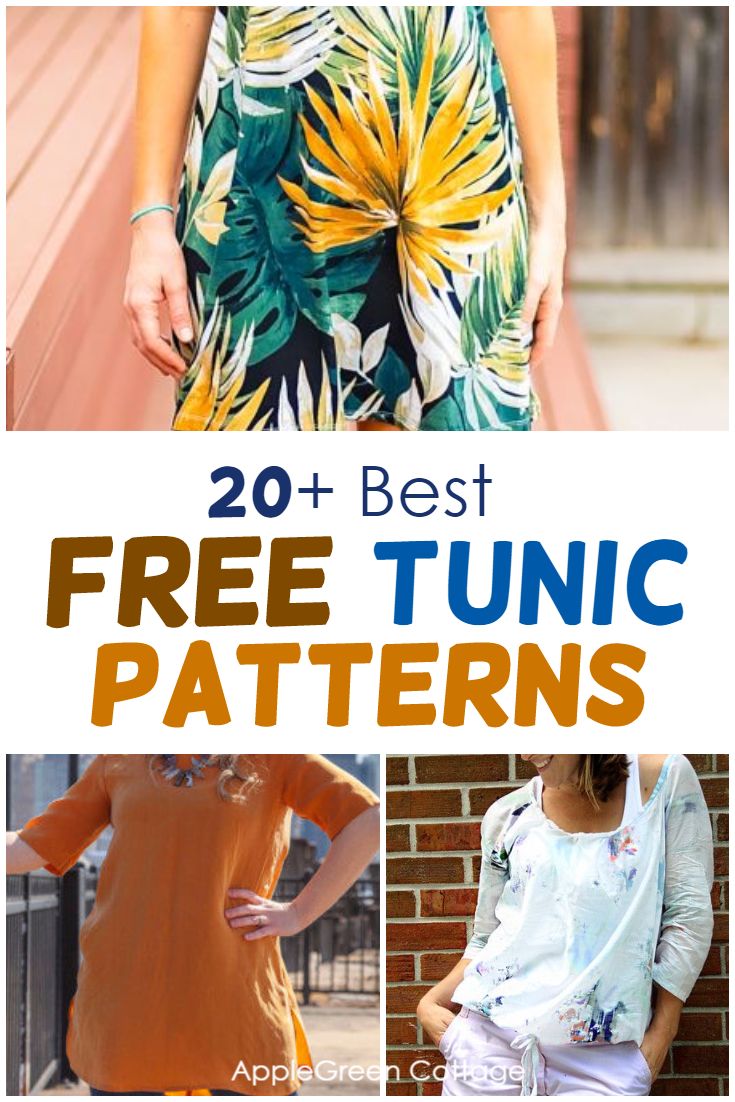 Free Tunic Patterns To sew Now
I have a special place in my heart for tunics and easy tunic patterns. Just throw on and go! One of the few no-fuss pieces of wardrobe, it is, on the other hand, so easy to style and match - even in the plainest leggings and sneakers, you can instantly create a good-for-the-outside look. I sure love everything that's both easy and comfortable!
And tunic tops are both: they allow you to be comfortable and get ready really quickly.
Perfect for days when you need to get dressed and go - no time for fashion details. And even for when I do have time, I'd rather spend it sipping my morning coffee than digging through my wardrobe trying to find a matchy outfit, haha!
These tunic patterns to sew are grouped into tunic patterns with sleeves, followed by sleeveless tunic patterns, and towards the end I also included a few tunic pattern drafting tutorials. The choice is all yours!
Tunic Sewing Patterns With Sleeves
Valea Free Tunic Pattern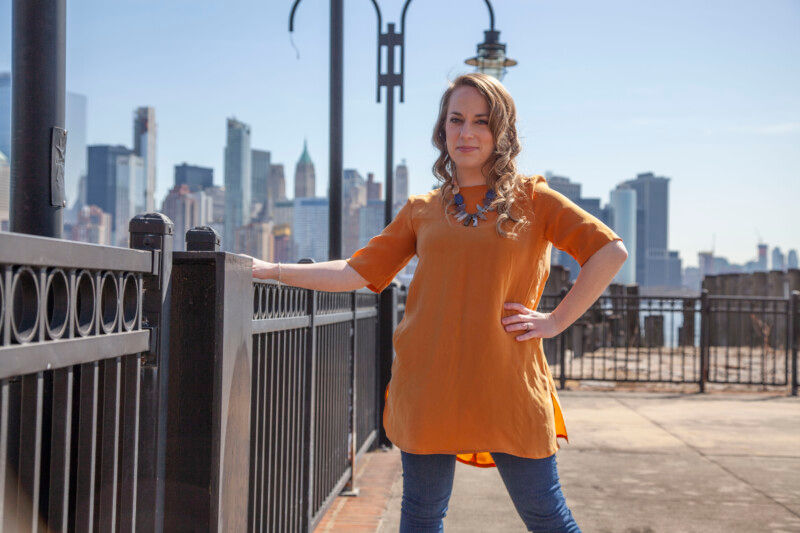 This free tunic pattern by moodfabrics.com is available up to a size 30. Perfect to pair with jeans or leggings.
FREE SWING TUNIC SEWING PATTERN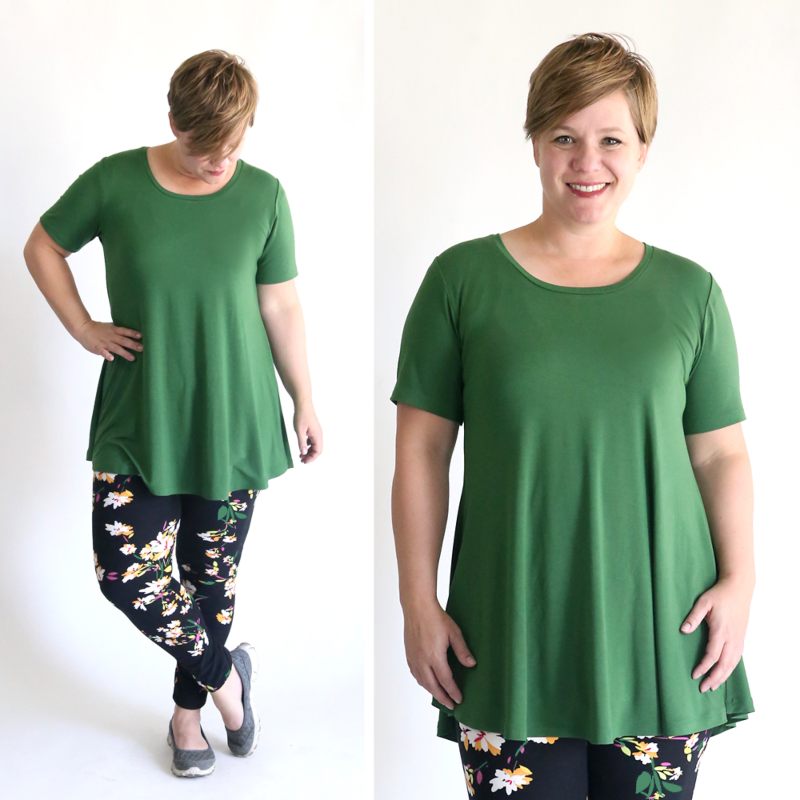 This, and the next one, are two of the most popular free tunic patterns out there. With its figure-flattering and simple a-line form, this swing tunic goes perfectly with leggins. Learn from my mistakes and don't just make one. You'll want to wear it all the time, so it's better to just make several right at the beginning! Free pattern and tutorial at It's Always Autumn.
Laundry DAY TEE - t-Shirt, Tunic And Dress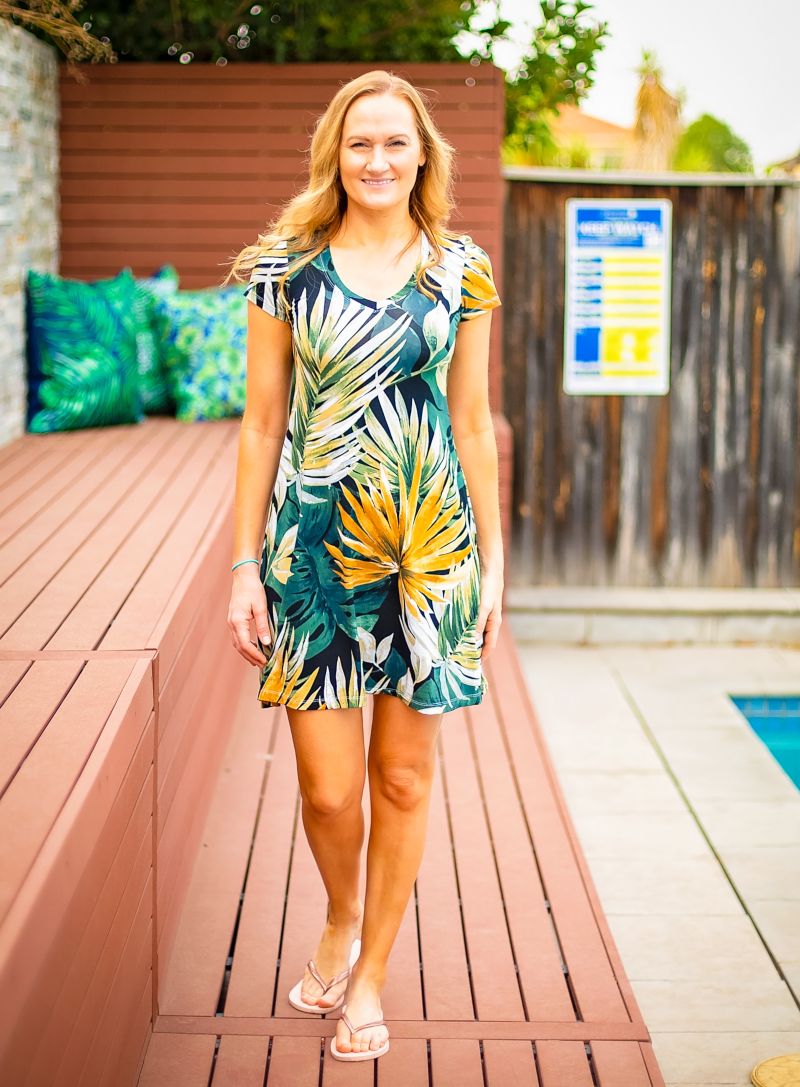 The newly updated Laundry Day Tee has it all: it comes with three neckline options, five (five!) sleeve lengths and you also get to choose from a regular tee shirt length, tunic length & dress. And there's even a high/low hem option. Awesome, I knoow! Visit the site and then join the Love Notions FB group to get the pattern for free - more here.
Talking about the summer stuff, check out my new SewEASY Gifts series for some fun accessories you can use in the summer: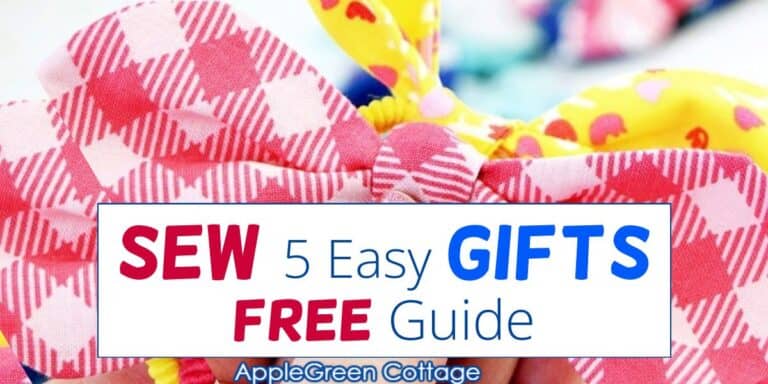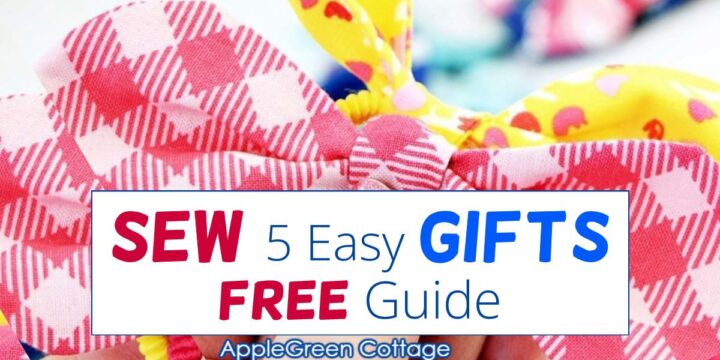 Join the FREE 6-part email guide and make super easy diy GIFTS - each in 30 minutes or less! You'll love it!
Color-Blocked Tunic Free Pattern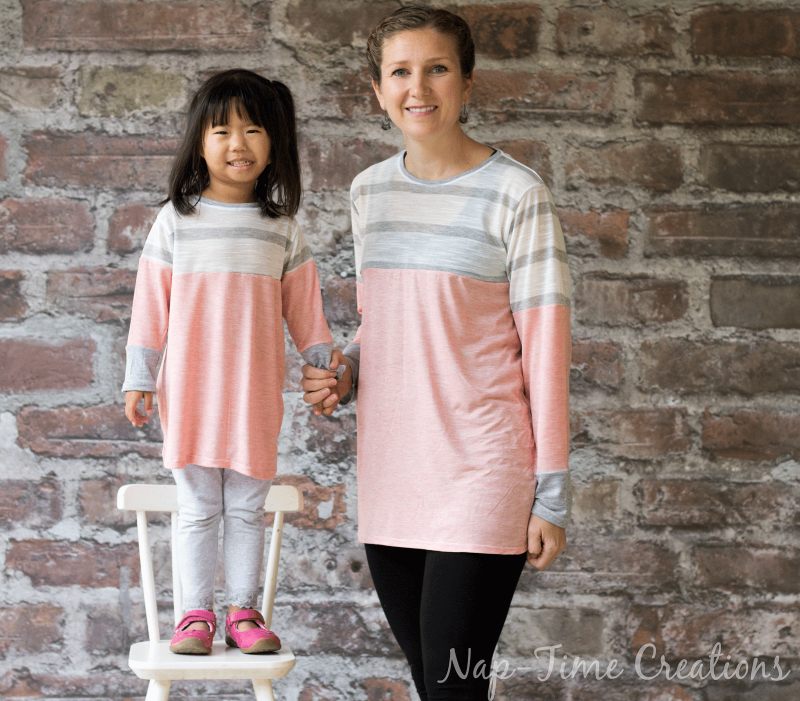 I have just recently realized that Emily, a great sewist and a blogging friend designed a free tunic pattern too - it was some time ago, but better find out now than not at all, right? I love that she added instructions to color-block the tunic. So useful! And it comes in kid sizes too - perfect for the mommy-and-me look! Get the free tunic pattern and tutorial at Life Sew Savory.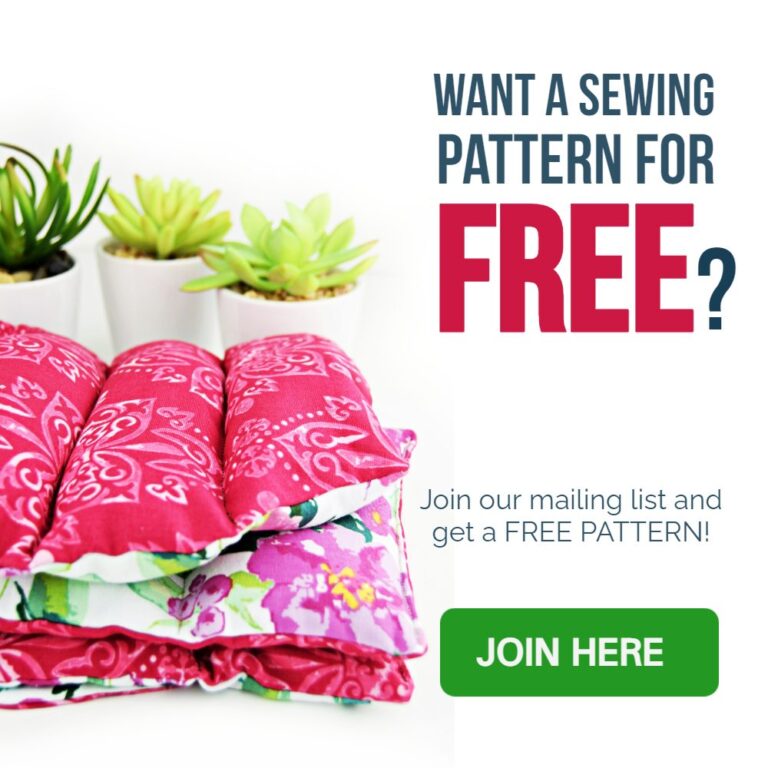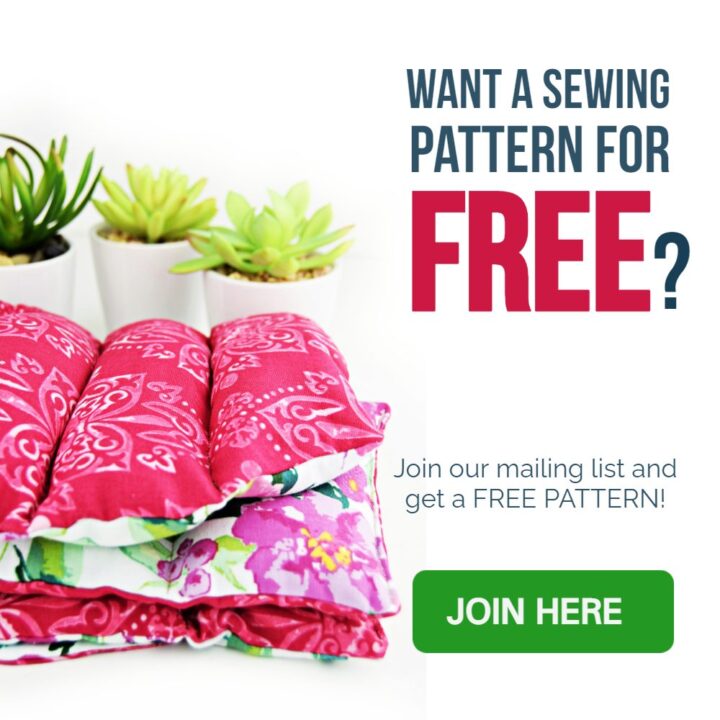 Easy Tunic Sewing Pattern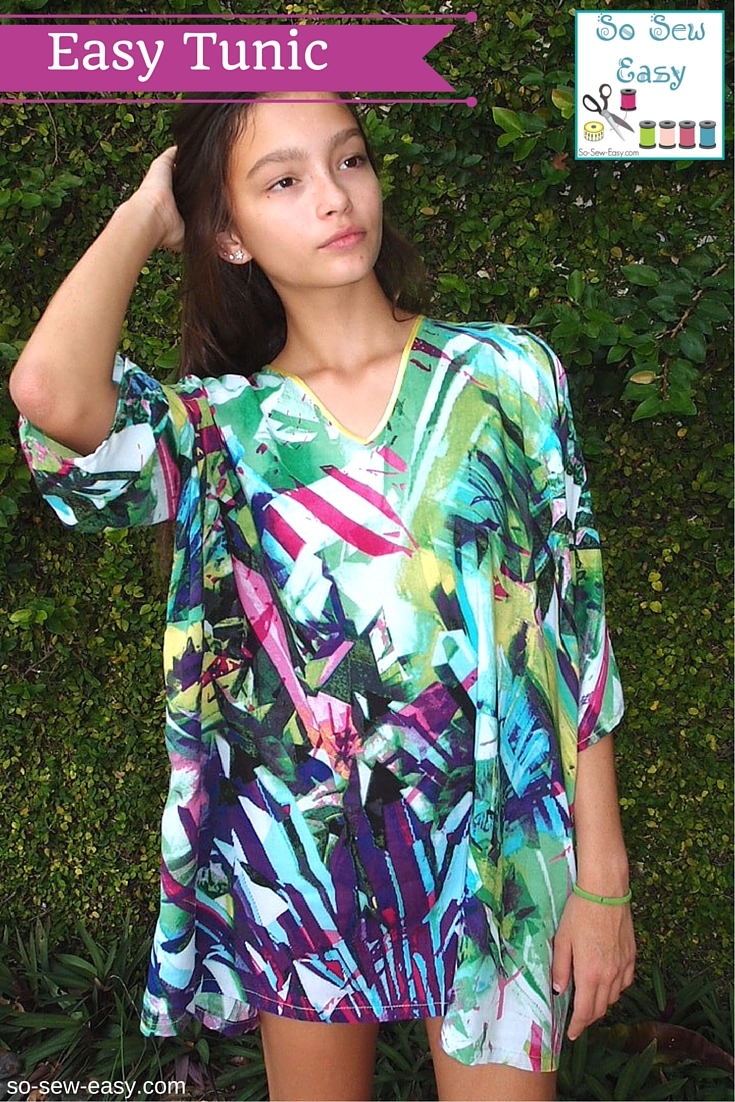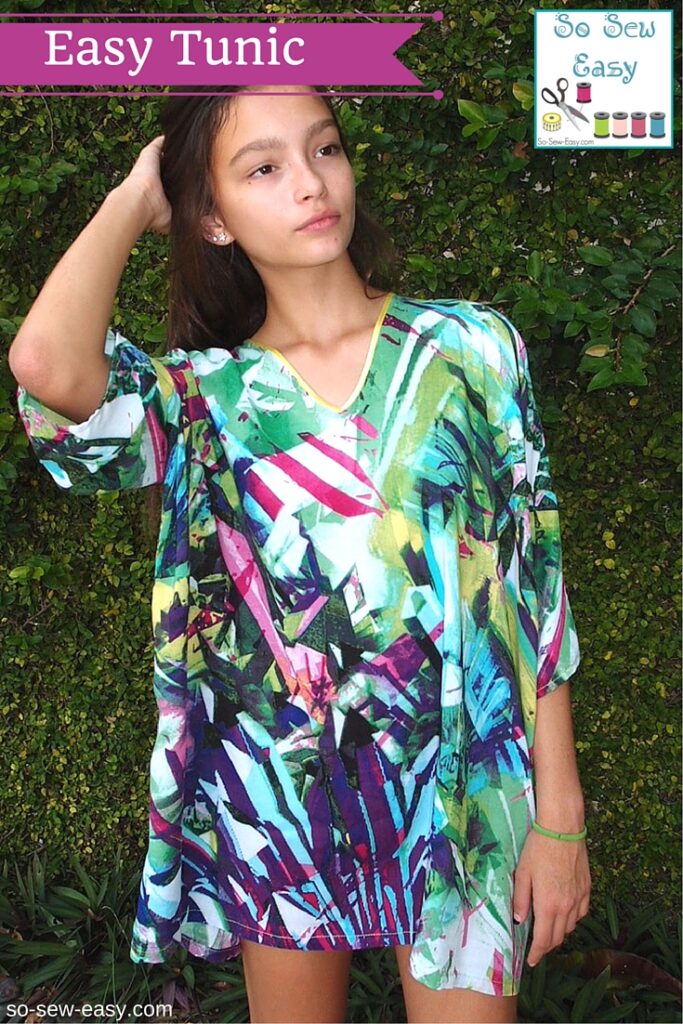 You'll love the relaxed fit of this tunic. It comes in sizes 10-24 and it has three pattern pieces only - it is quick to sew. Get pattern at So Sew Easy.
Classic Tunic dress Pattern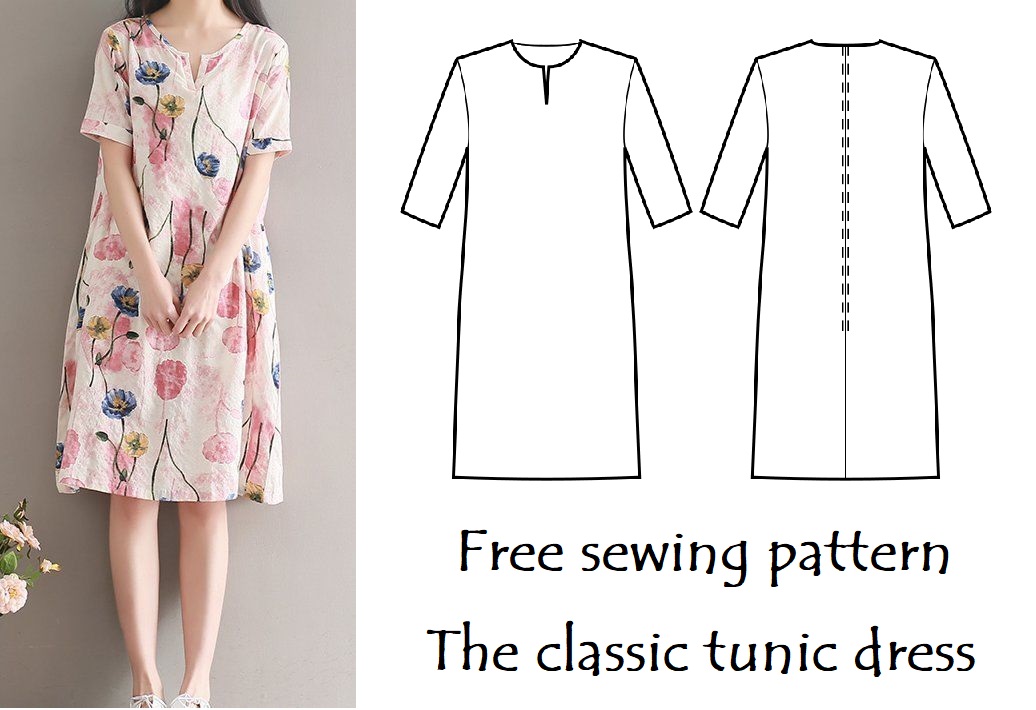 Make a beautiful, classic tunic dress using the free pattern in multiple sizes - available for free download here.
Plus Size Tunic Sewing Pattern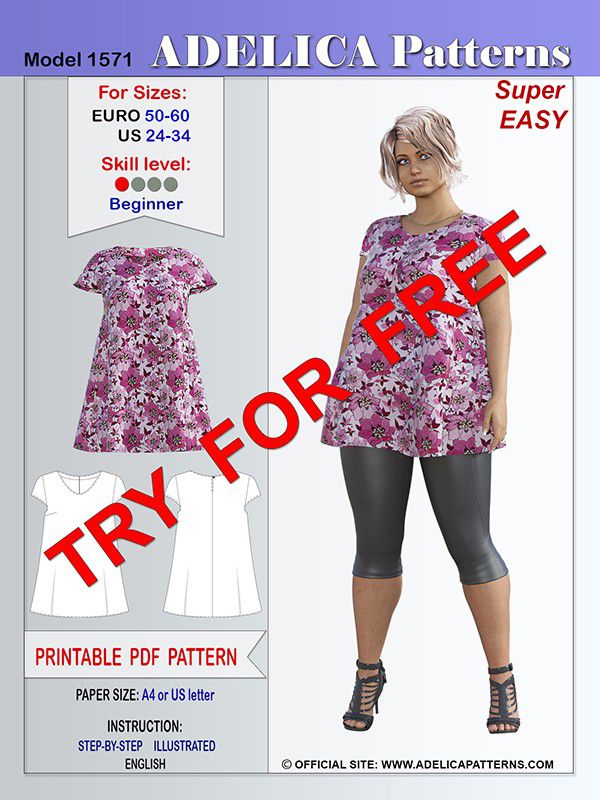 Good news - this loose fitting tunic pattern by Adelica Patterns has a huge size range, all free:
Luise Tunic sewing Pattern in US Size 22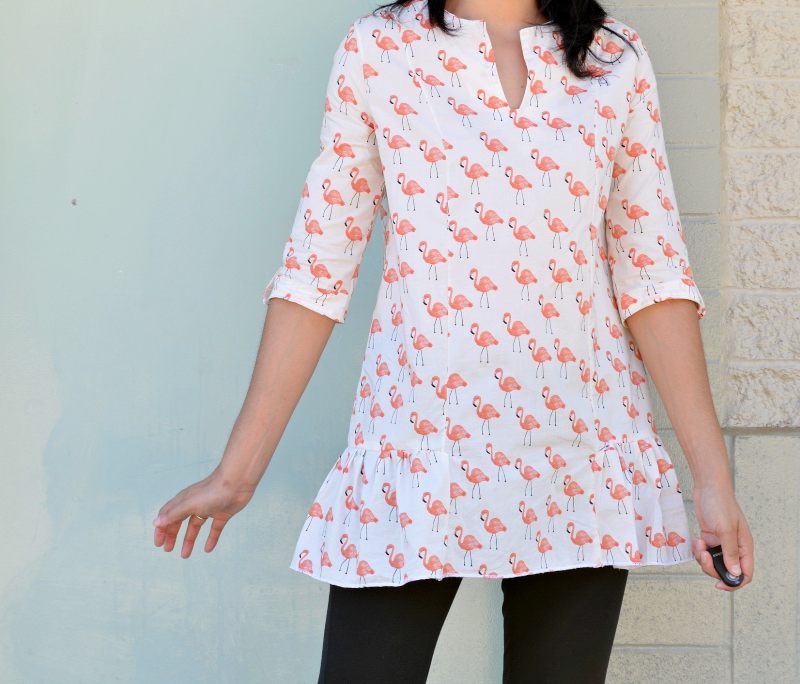 Two places to visit for this lovely tunic pattern: tutorial is here - Since people have been asking how to get to the pattern, here's some help: please note that you'll have to click through to page 2 of the tutorial that's located at On The Cutting Floor and scroll down to the bottom to get to the image linking to the free Luise tunic pattern. Enjoy!
Harley Tunic With Placket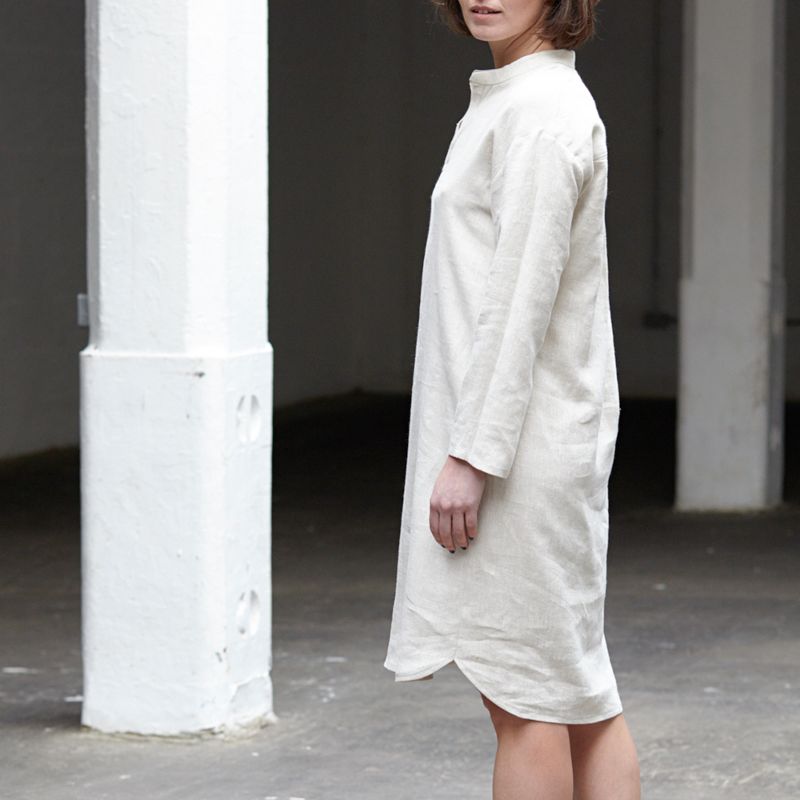 A great basic tunic sewing pattern that is really comfortable to wear paired with your favorite jeans or leggings. Get tutorial HERE, pattern is HERE. To get the pattern, you'll need to register first at Fabrics-store.com, but if you do, it will allow you to get a different tunic pattern for free too.
Boho Chic Tunic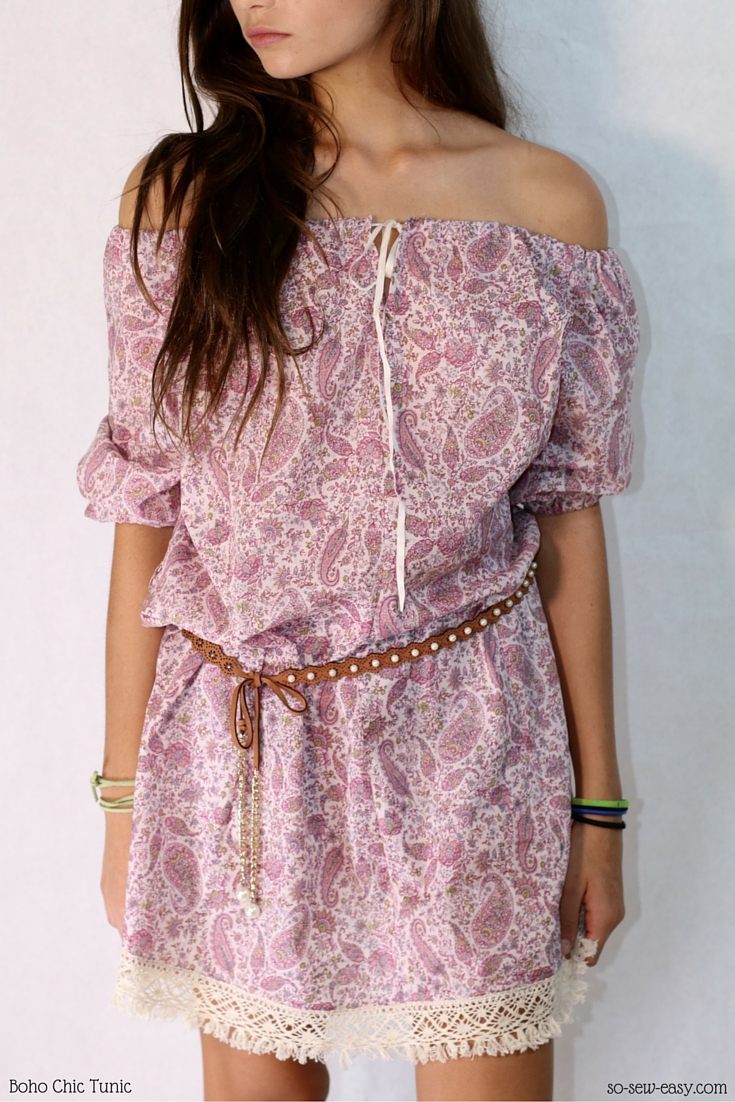 Always in fashion and flatters every body type - the boho style tunic. Cheerful and light, and for every warm season. Find out more about the boho tunic pattern here.
Easy Breezy Women's Tunic Pattern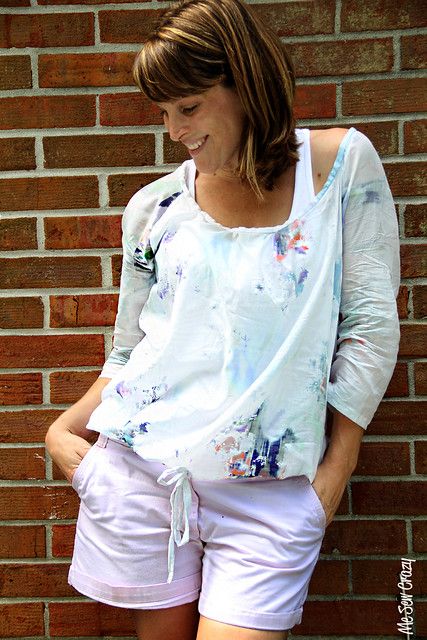 Create an easy breezy tunic using this free women's tunic pattern by the Sewing Rabbit. The pattern is marked as size M, you'll find the tutorial and the free tunic download here.
Ariadne Tunic With Flutter Sleeves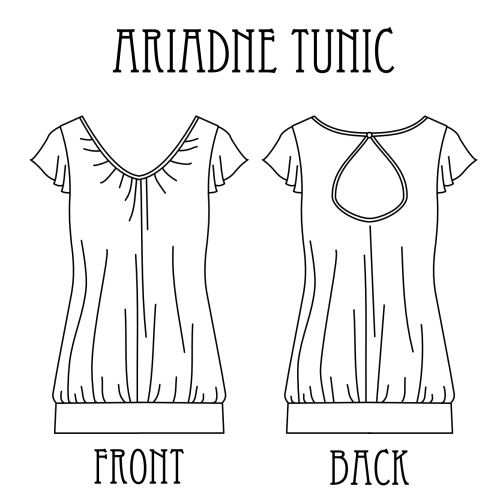 This multisized tunic pattern has a lot to offer: it's available in sizes XS-XL for busts ranging from 82-106 cm (31.5-41″), featuring a gathered neckline with a rear keyhole opening, flutter-sleeves and hem band. Get your pattern and sewing instructions here
Color-Blocked tunic Dress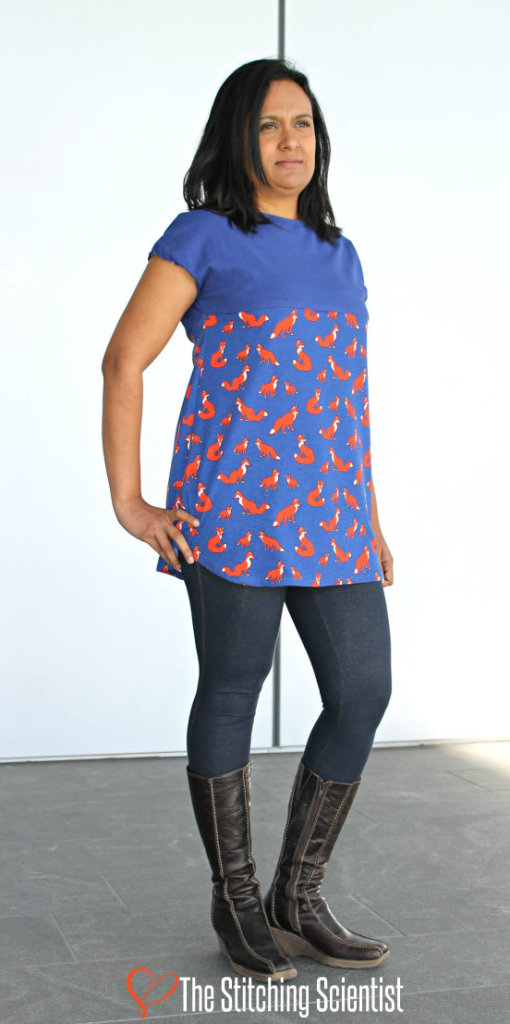 Make a casual color-block tunic using the free pattern by the Stitching Scientist, it comes in 3 sizes: S, M, and L. Get your free pattern here.
Linen Tunic Pattern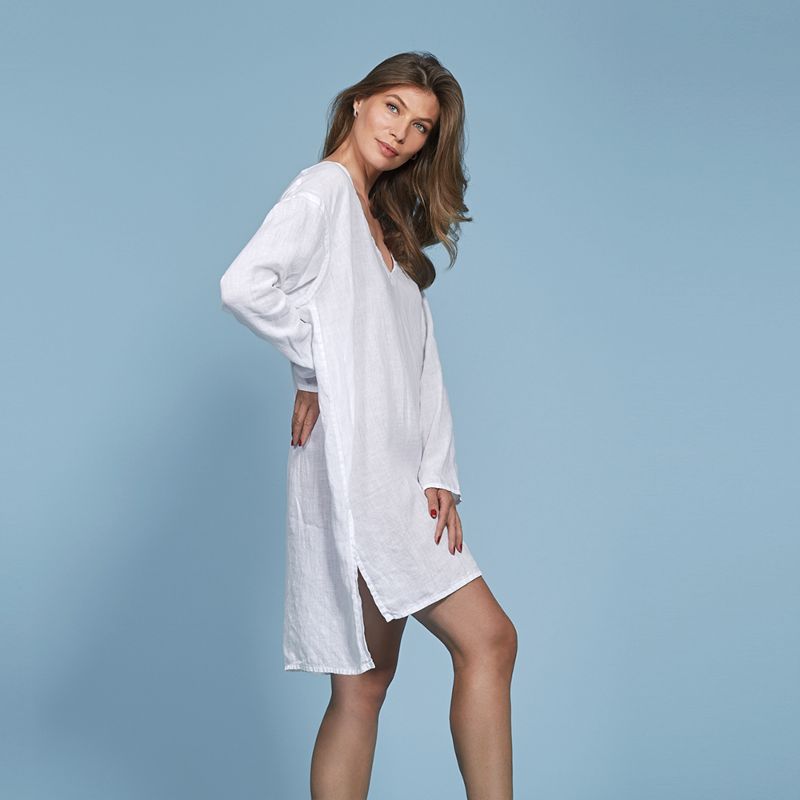 I can see this trendy oversized linen tunic pattern as a perfect beach cover-up tunic. Love this one! Free instructions with the PDF pattern available here.
And just a note to help you with opening and using the file: once you download and open the file, you'll see the sewing instructions. The pattern pieces are included as an attachment to the instructions file on their site. To access it, open the PDF file with Adobe Reader, then select View- Show/Hide- Navigation Panes - Attachments. This should do it.
Raglan Tunic Pattern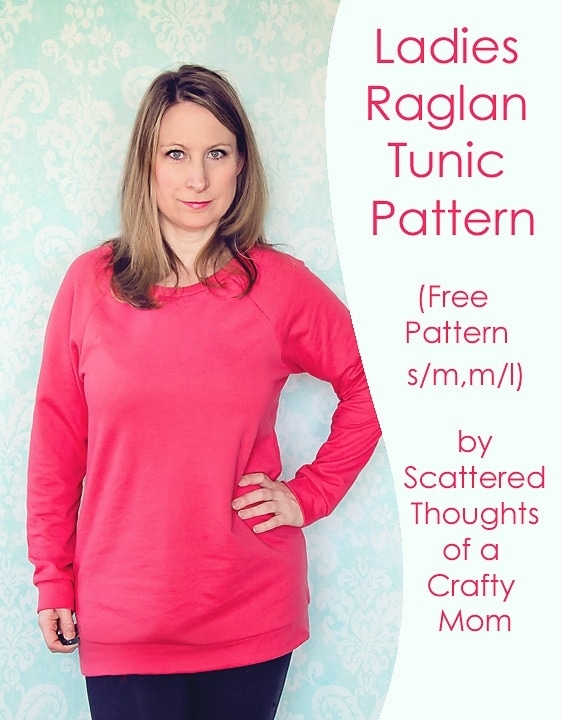 And here's a long-sleeve, casual raglan tunic by The scattered Thoughts of a Crafty Mom. Visit this page and scroll down to see the separate links to tutorial and pattern pages.
Sleeveless Tunic Sewing Patterns
While you can easily just skip sleeves on some tunics that originally have sleeves in the pattern, it will definitely be easier for first-time sewers if they use a pattern that is meant to be sewn without the sleeve - for the finishing details.
Molina tunic pattern to sew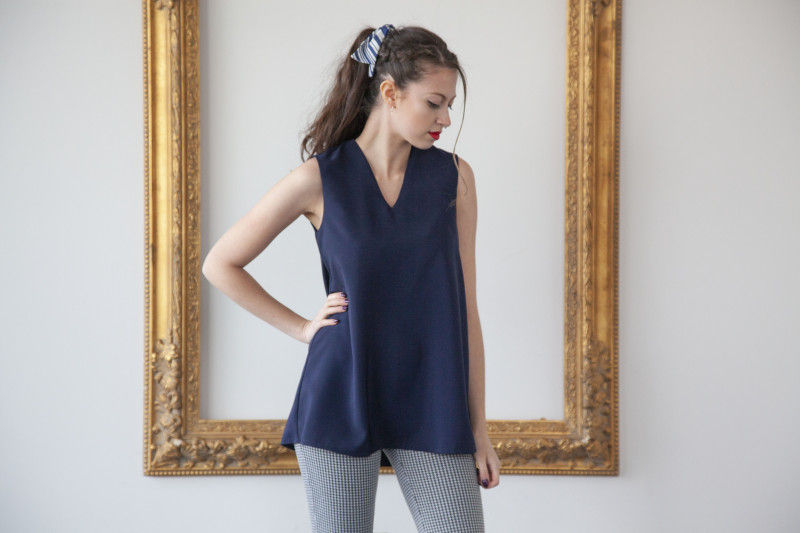 This sleeveless tunic pattern comes in sizes up to 30, and with two finishing options. Which of the two do you prefer? Get the tutorial and the free tunic pattern at moodfabrics.com
The New sorbetto Tunic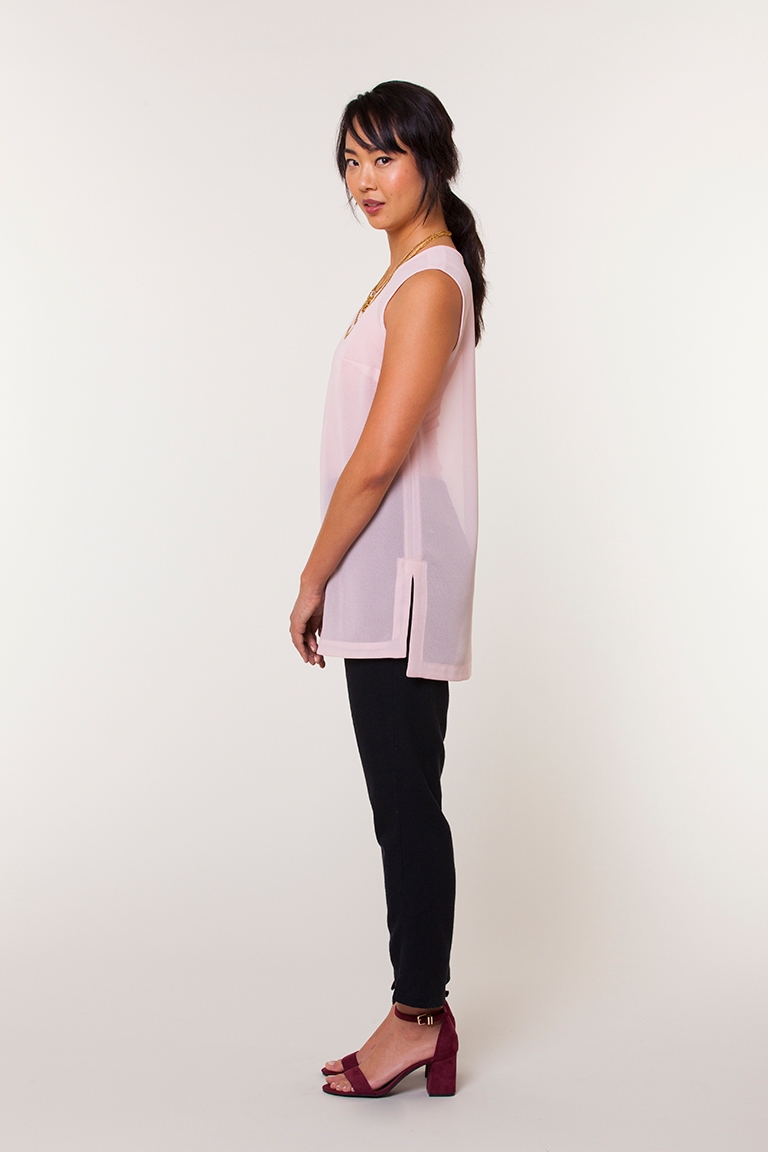 The new Sorbetto tunic by Colette has been made so versatile, with size ranges expanded, and three (three!) pattern versions - a must-make if you haven't yet given this popular free tunic top patten a try. Download it from here.
Free Tunic Dress Pattern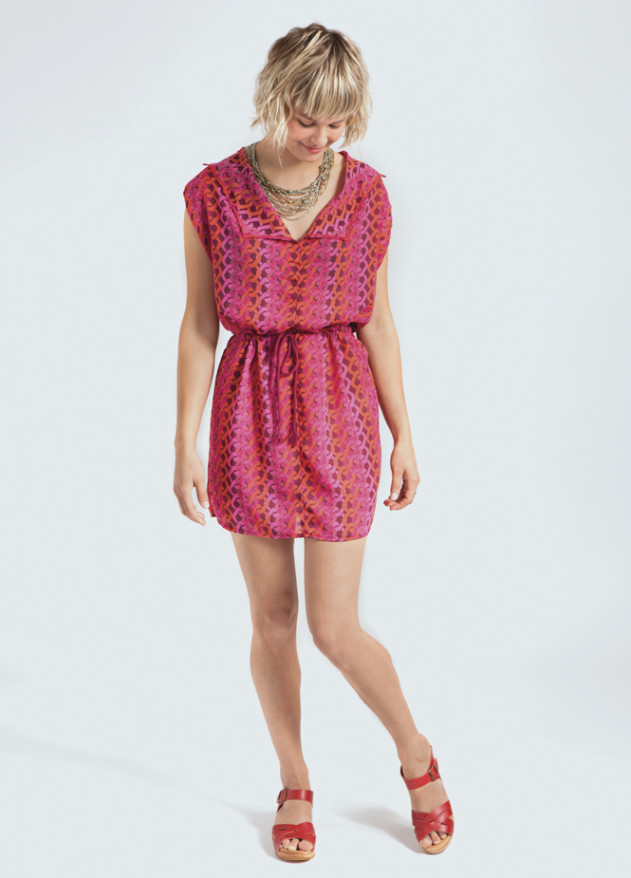 This easy summer tunic dress pattern is available for free from Peppermintmag.com Check it out and sew one for this summer!
Linen Tunic With Gathered Shoulders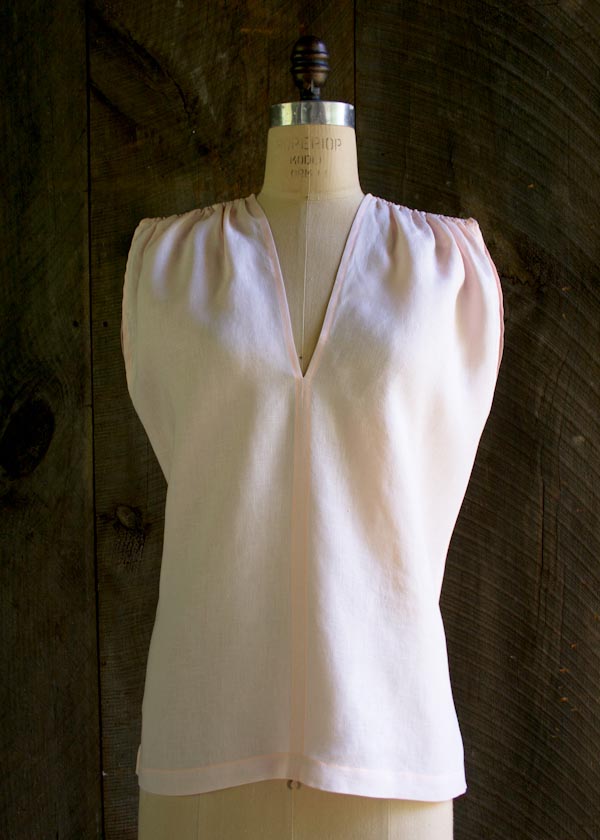 Make a stylish sleeveless tunic top for the summer, like the one you can find at Purl Soho. I love the gathered shoulder detail and the deep v-neck. The pattern covers chest sizes from 28 to 46 inch in circumference.
Tunic Tutorials And Tunic Pattern Drafting tutorials
Unlike the above tunic designs that offer a free downloadable PDF pattern, the following few tunic tutorials have not digital file to download but will show you how to draft your own tunic pattern and tailor it to your own needs. It's a great way to try one's hand at pattern drafting, so I decided to include them here.
Easy Diy Tunic Top tutorial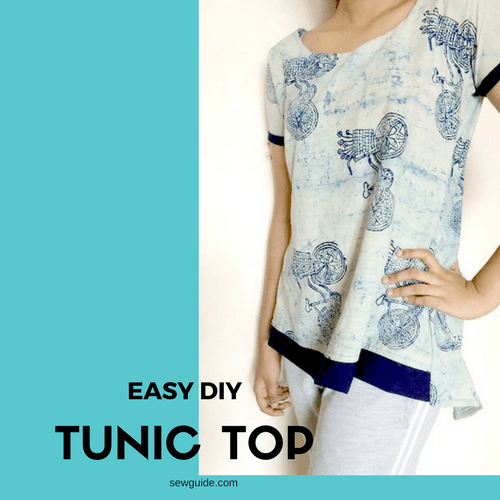 Make a simple, modern tunic top with kimono sleeves, tutorial here.
High-Low racerback Tunic Tutorial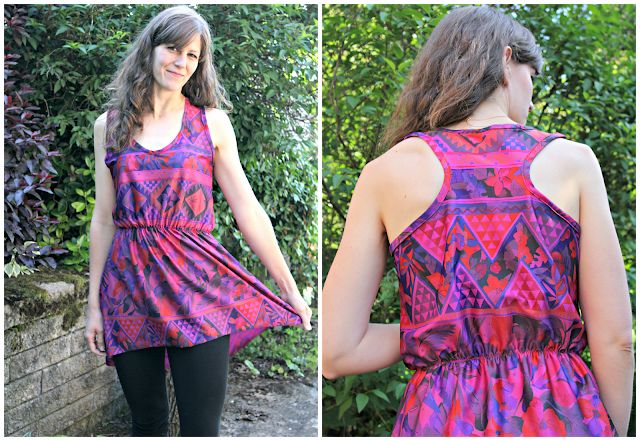 Not only is it a fun sporty tunic that you can dress up or down, this tutorial will show you how to make your own racerback tunic pattern for years to use. An exception form other free tunics in this list, it does not include a PDF pattern - you'll find step-by-step photos and pattern making instructions, to tailor this tunic exactly to your needs and measurements. Check out the tutorial here.
Folk Modern Free Tunic Dress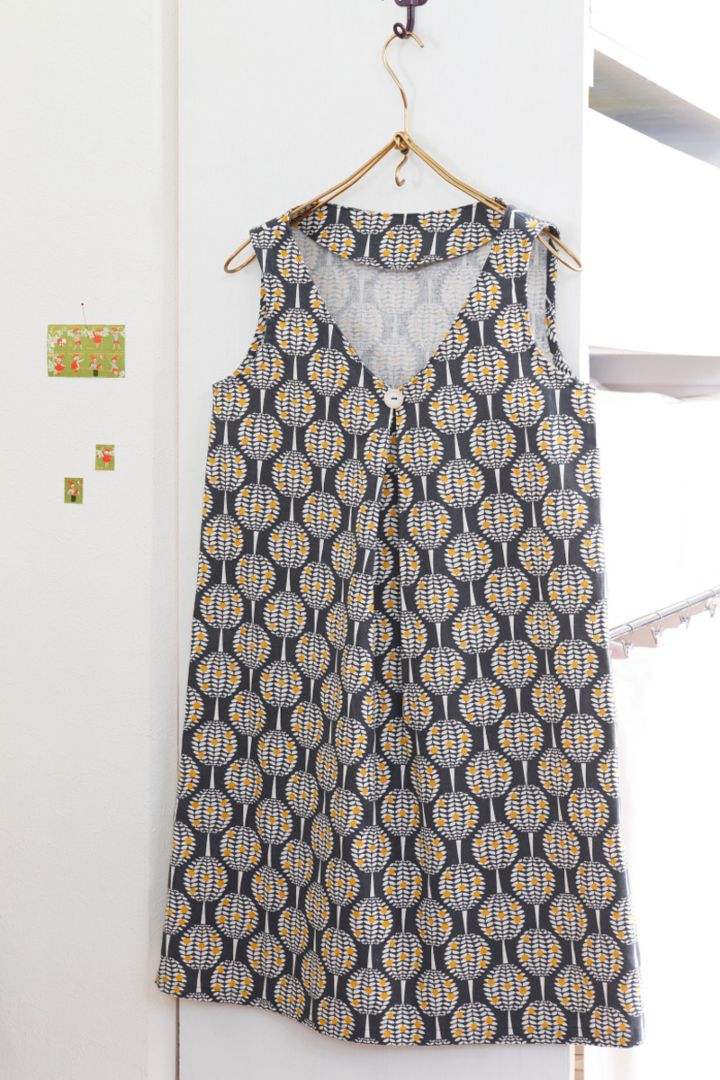 See how to make this tunic dress with front pleat, instructions here.
Lizzie Tunic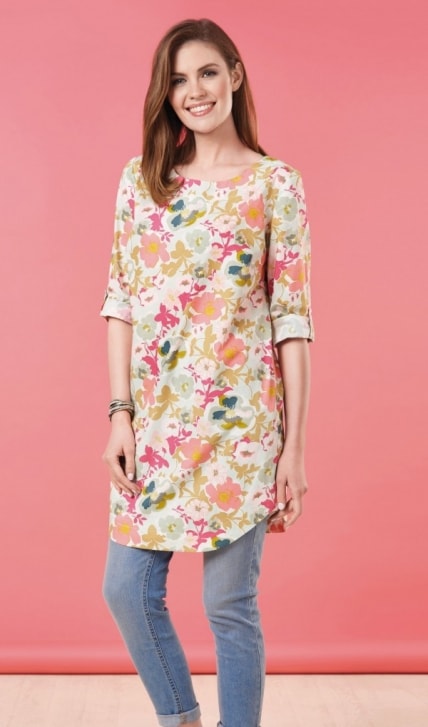 The free tunic pattern was designed by Julia Claridge and is posted at SewMag. This easy tunic pattern comes in three sizes, UK sizing ranging from 10 to 16 (chest 101 to 111cm) Direct pattern download link is here (you need to be logged in to access it), and the information on the pattern is here.
And this is where this free tunic patterns list ends. Huge, isn't it? And this is just the beginning, I will be keeping it updated so make sure to bookmark it, or even better, save to Pinterest using the below photo - and you'll always have all these free tunic links when you need them. Happy sewing!
Save These Free Tunic Sewing Projects To Pinterest
I keep adding new free tunic patterns as I find out about them (last addition August 16 2021)
Make sure to save this list to Pinterest so you can revisit it when I add more free tunic patterns!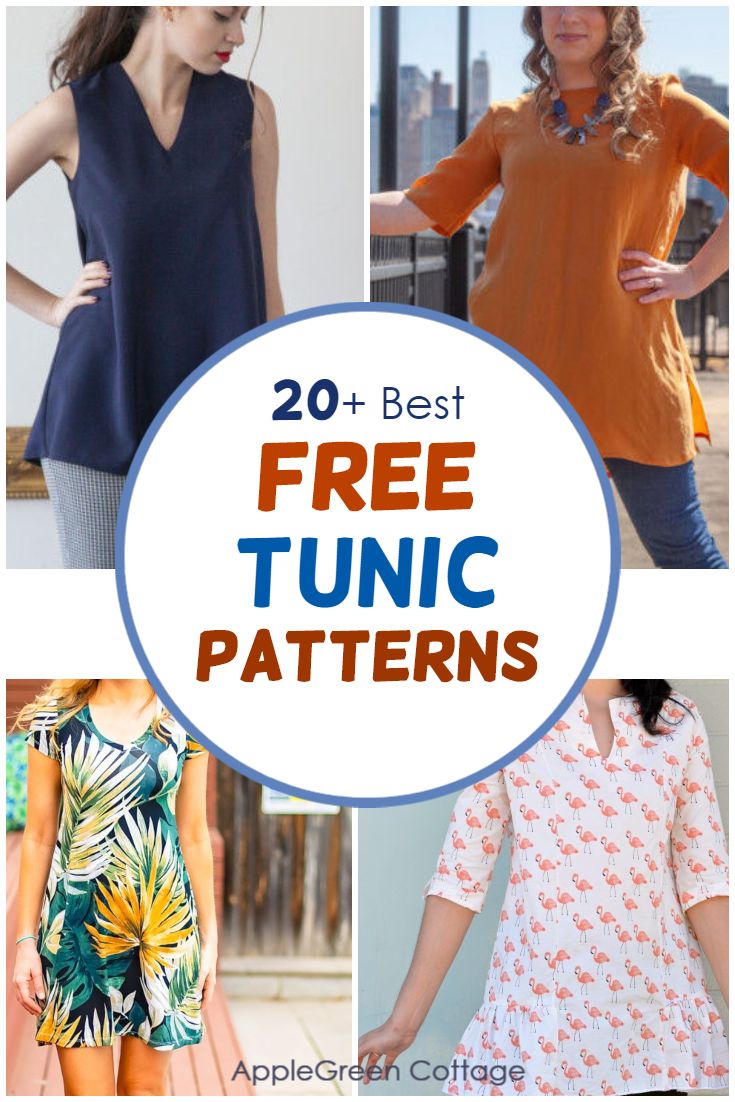 WANT MORE FREE TUTORIALS AND GOODIES?
Get email updates and never miss out on new patterns, printables, and tutorials:
Or …check out the popular Enya Wallet Bag in our shop - use it as a crossbody, clutch, or regular wallet, it has everything a big bag has!