Diy Paper Bookmarks - Do you love to read, but never seem to have a bookmark at hand? You will love this easy diy paper bookmark: cute, colorful and made with scrap materials, packaging cardboard, and other items you can reuse. Options are endless.
After this tutorial how to make bookmarks with fabric and these fun felt bookmarks with circles I decided for paper. Check out how they turned out this time!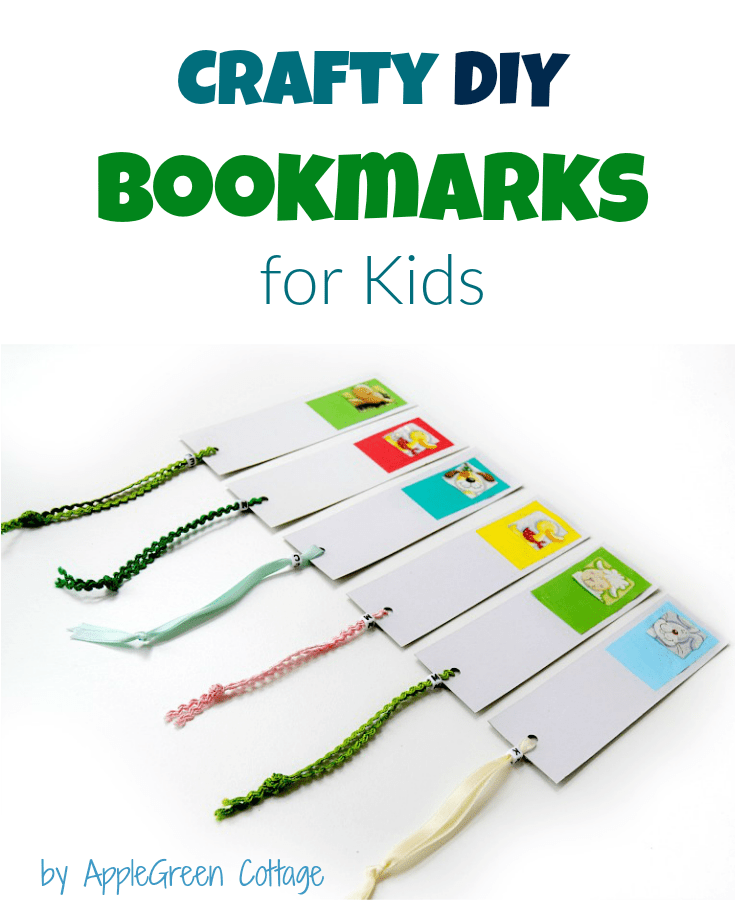 Making bookmarks is a fun little DIY reading-related project!
You'll find tons of easy crafting projects on this blog, including these you'll want to see:
Diy Paper Bookmarks
Enjoy! Now, back to diy paper bookmarks. Here's a simple but great crafting idea for the whole family, especially if you have a kid that loves books and has always more than 3 'in progress'. Well, in this case, you occasionally need a bunch of bookmarks to keep up!
And they can always give them as little diy presents to their friends.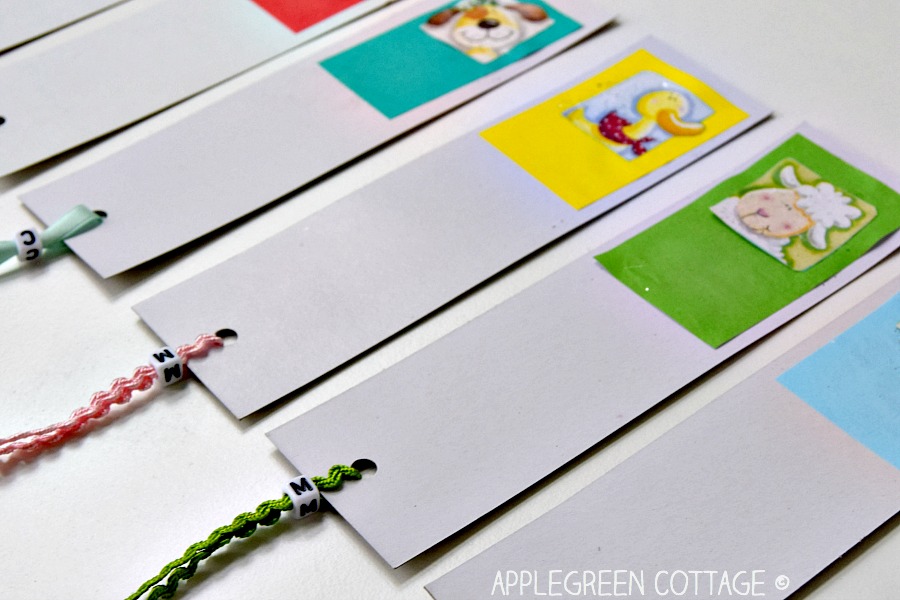 Let's make paper bookmarks! Here's the super easy tutorial.
Supplies
You'll need:
mid-sized packaging boxes or cardboard (for the base)
scissors,
hole punch
glue, glitter glue
colored crafting paper
used gift packaging paper or other pieces of paper with animals/characters/etc
Instead of used gift wrapping paper, you can use stickers or any other printed materials.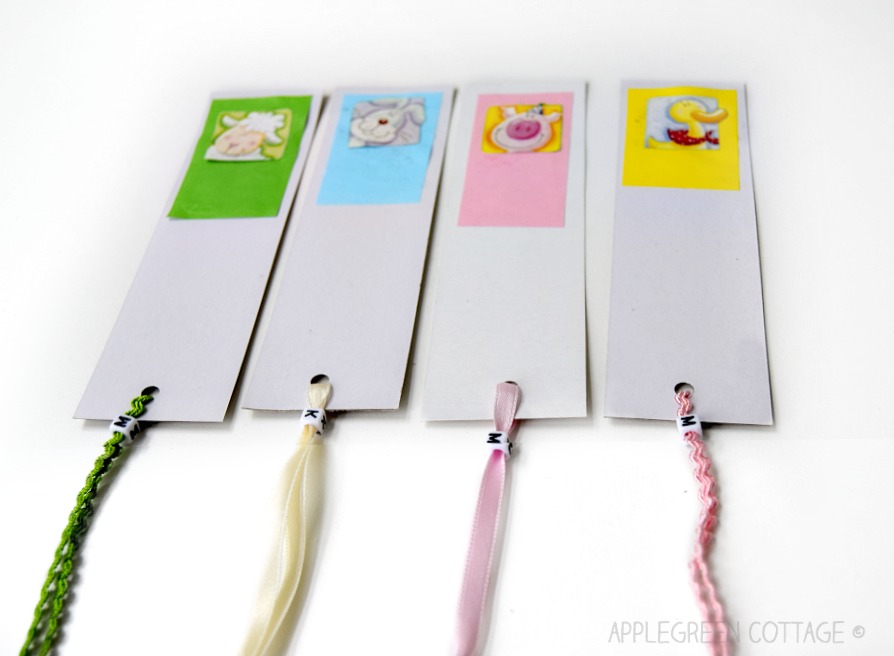 This set of diy paper bookmarks has a ribbon with a letter attached to it.
Since we are in the basic literacy phase (aka getting to know the individual letters), the kid enjoyed allocating the initial letters to each of the bookmarks. Each letter here stands for one of his friends' names. They made great little gifts!
Steps
With the help of scissors, glitter and glue, these DIY bookmarks can be made in no time. Kids will gladly jump in and help. Variations welcome!

After you've glued everything you wanted, punch a hole in the bottom part of the bookmark, then thread a ribbon through the hole. (By the way: a great fine motor activity for preschoolers!)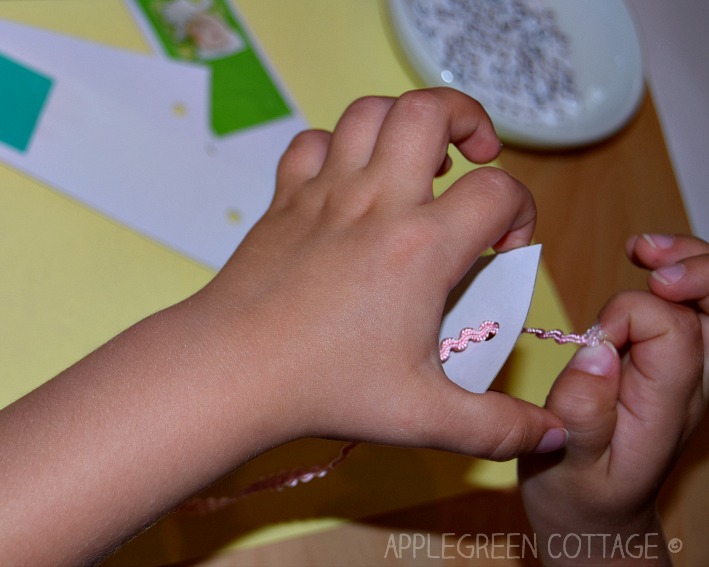 I admit to have jumped in when the glitter-attaching activity was about to spread to a whole new part of the dining crafting room. But other than that, I hope to have left enough room for creativity.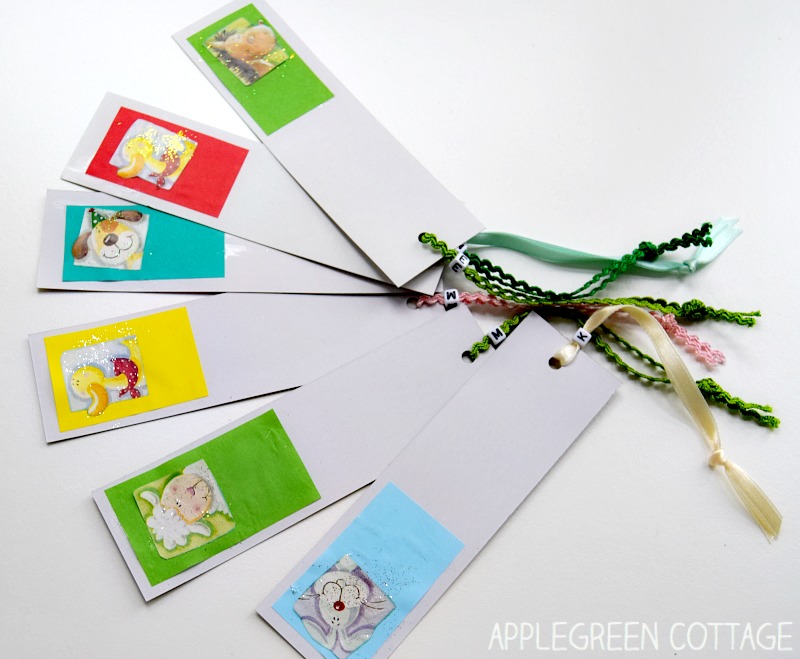 And these diy paper bookmarks would make a great teacher appreciation gift too, don't you think?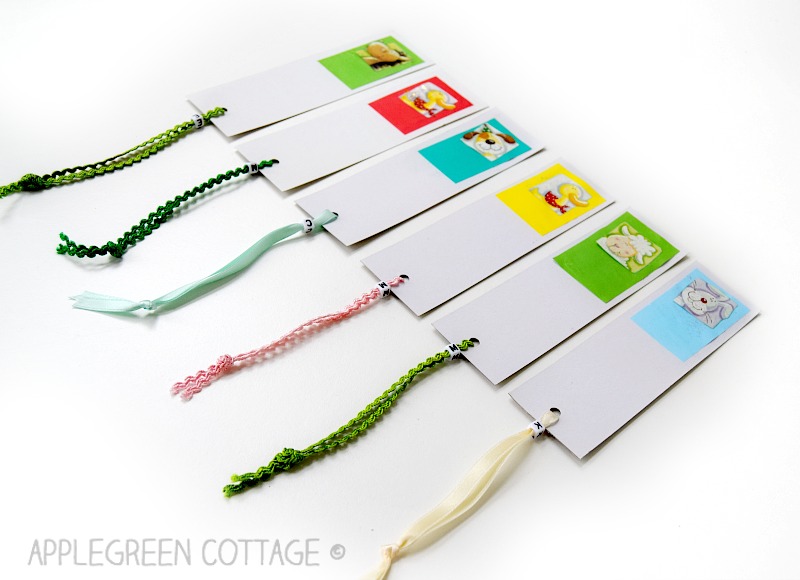 And if you are looking for where to store these diy paper bookmarks, you might want to check out this little fabric bin idea, too!
WANT MORE FREE TUTORIALS AND GOODIES?
Get email updates and never miss out on new patterns, printables, and tutorials:
Or …check out the Earwarmer Headband pattern in 8 Sizes in our shop: