How to Alter a Dress to Fit - This idea might be of use to someone with the same issue - a beautiful dress that has become a bit tight. Let me show you what to do to make a dress fit again. It's a totally unprofessional, improvised solution - but it works!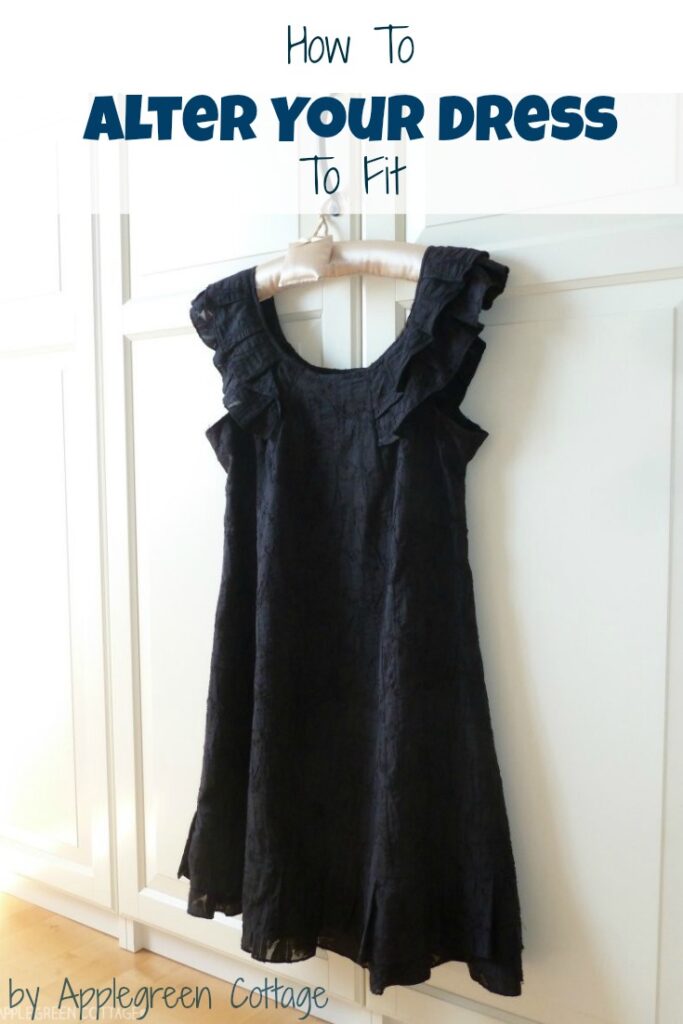 Just so you know, there's tons of FREE sewing project ideas on this site you might want to check out, too:
Now, off to the black dress!
How To Alter A Dress To Fit
It was a store-bought A-line dress. A beautiful one, my favorite. However, within a few years after the purchase, both the arm hole width and the bust needed some widening. No use having beautiful dresses in our closets if they can't be worn, right?
So I took my scissors and did a simple alteration. This was before I had any idea about dress alterations, let alone pattern adjustment!
This is what I did: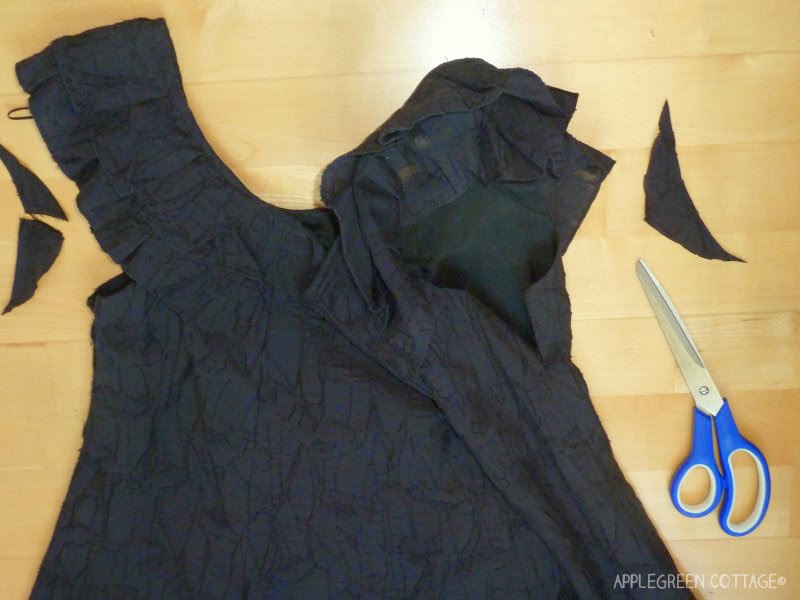 1) I cut out a few tiny portions of fabric on the front part of the armhole and removed a few vertical stitches under the armhole.
2)Then, after a good cup of coffee, I basted the same pieces as side inserts below the armholes. See the V-letter form below? That one.
3) Then I secured them using my sewing machine, removed the ocher thread, and voila!
Raising eyebrows? Let me tell you - it worked!! 🙂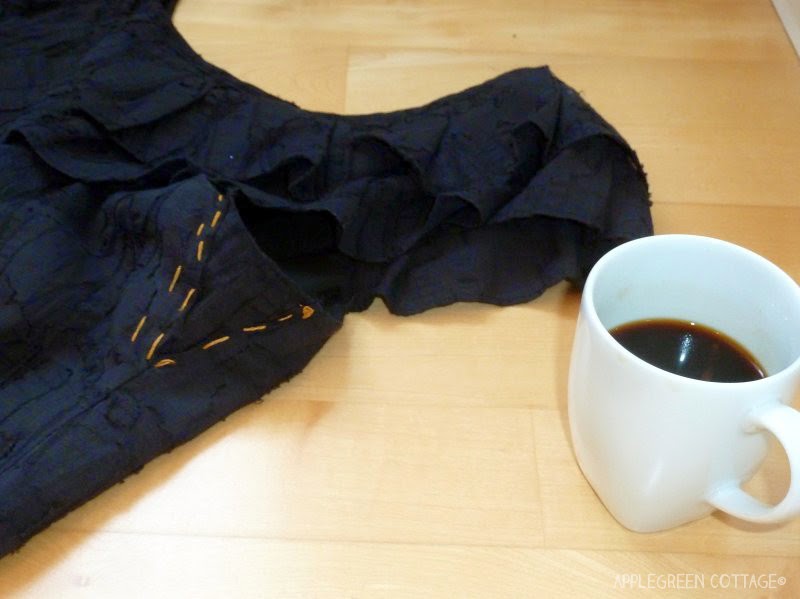 Luckily the material is alteration-friendly and the stitches are hardly noticeable. Anyway, the collar hides the majority of those. The dress is wider where it needs to be, and - I have kept the S-size label on it, just for fun! But to be honest, this is the only S-labeled piece of garment that still fits. 
Is there a dress in your closet, too, that doesn't fit anymore, but you like it too much to part with it? There's a good chance it will stay there forever, just taking up the precious storage space... Which means you might have nothing to lose if you try to alter it.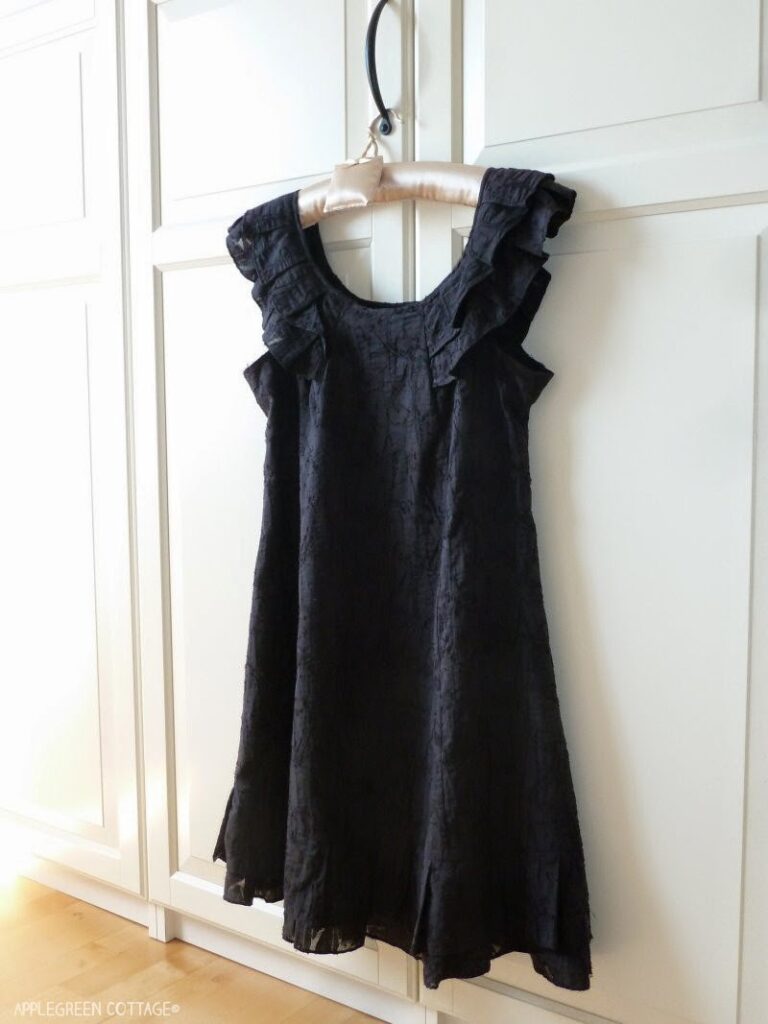 I'm sure there are totally different ways, that is - the CORRECT ways to do dress alterations, but I'm showing this one so you can see how even rookie hacks can sometimes work just fine. Cheers to that!
Want MORE FREE TUTORIALS And Patterns?
Get email updates and never miss out on new patterns, printables, and tutorials:
Or …check out this popular PDF pattern – the Kalina Mini Wallet in our shop. So practical!