10 Halloween sewing projects -  Check out these 10 super cool sewing ideas for Halloween and make something new and fun. These are easy, mostly beginner sewing projects you can use to sew you own fall home decor, prepare for trick-or-treating, or just get in the mood for Halloween crafts. Check out these Halloween projects to sew now!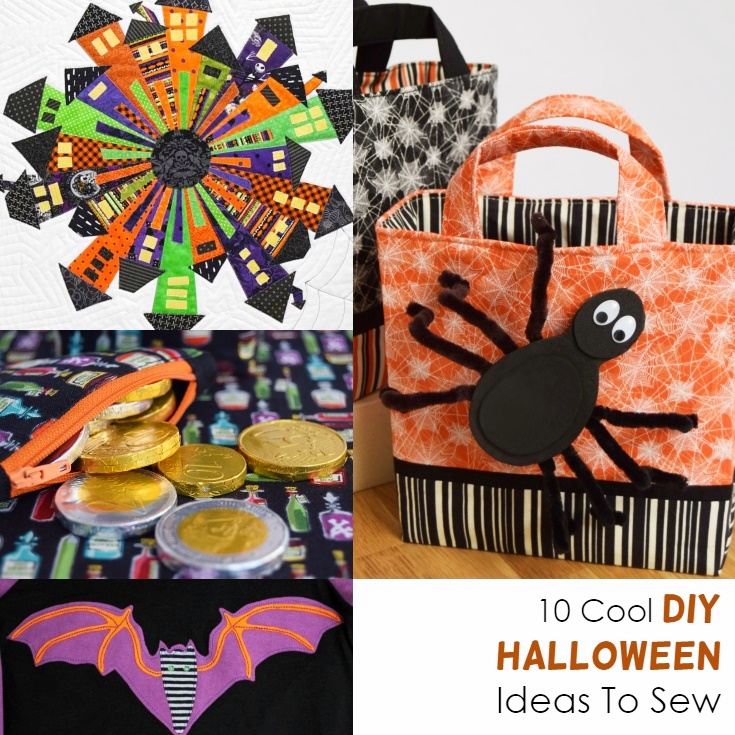 This post contains affiliate links. Thanks for your support.
Halloween Sewing Projects
I love pulling out our Halloween decorations every year, including a few handmade goodies. And I make sure to sew something new each year. It makes the start of fall smoother, more enjoyable, and more fun! Take a look at a few of my favorite and new sewing ideas and choose your favorite Halloween sewing project: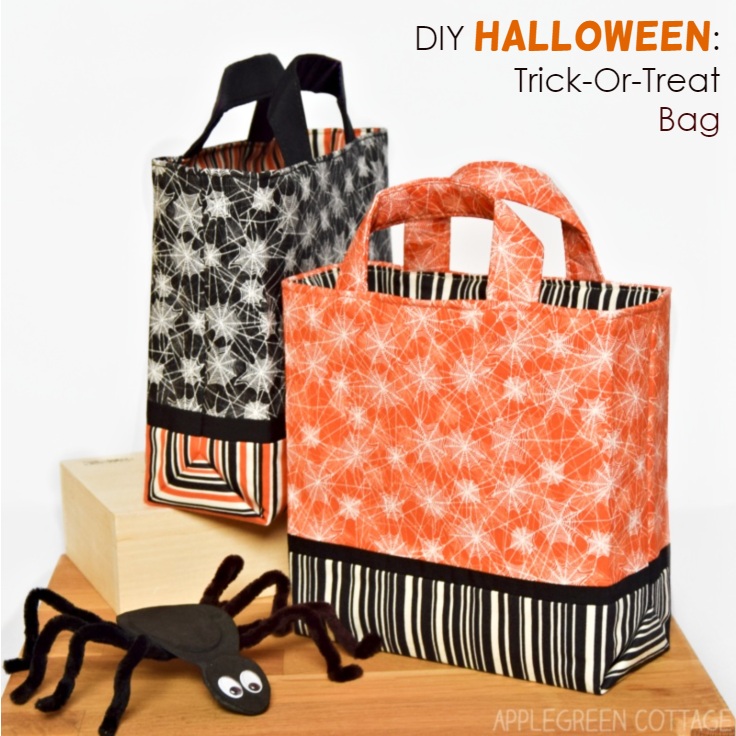 These trick-or-treat totes are easy to sew, and I love them. A favorite for sure, and so easy to make! Check out one of the most useful Halloween sewing projects HERE.
Sneak peek also here, if you like video slideshows 🙂
Super Easy Pirate Costume + Pirate Vest Pattern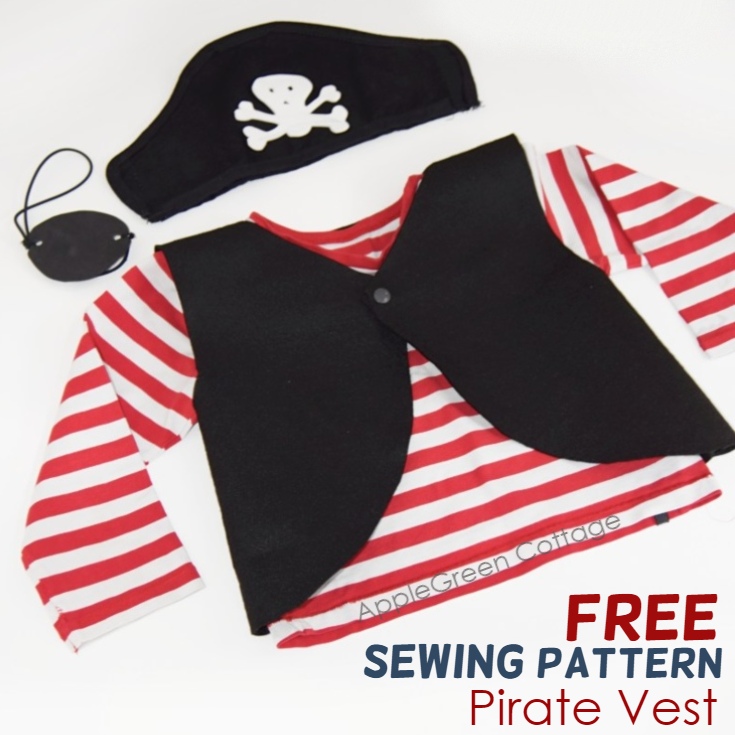 Diy pirate costume with a free pattern to sew a Halloween costume for kids. We've already had a lot of pirate play with this easy DIY costume. It's easy to make it - get the free sewing pattern HERE:
A Super Cool Bat Applique For Halloween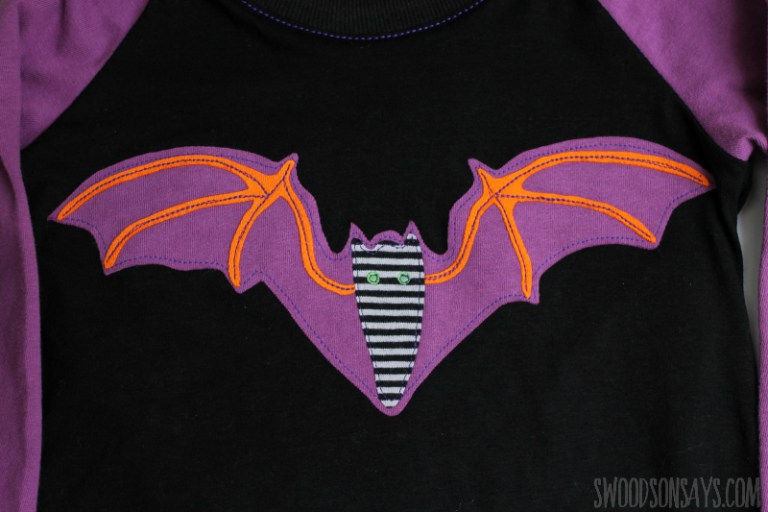 Spiders not your first choice? Make a bat applique using a free bat applique template over at Swoodson says. Stephanie's bats are a perfect Halloween sewing project 🙂
Halloween Dresden Neighbourhood Quilt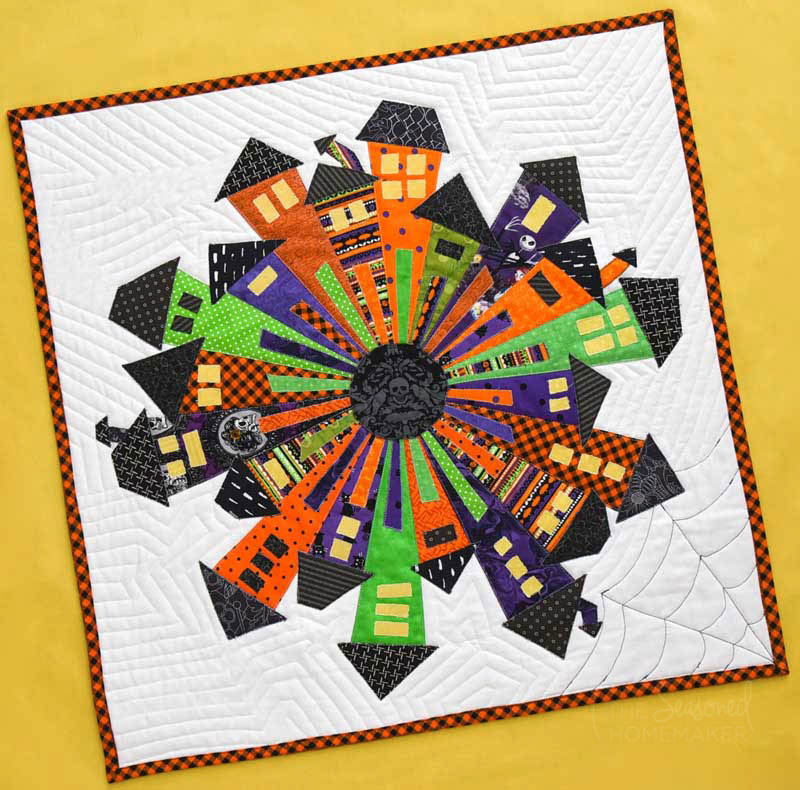 What an ingenious way to use Dresden Plates - check it out here at the Seasoned Homemaker!
Halloween Countdown Calendar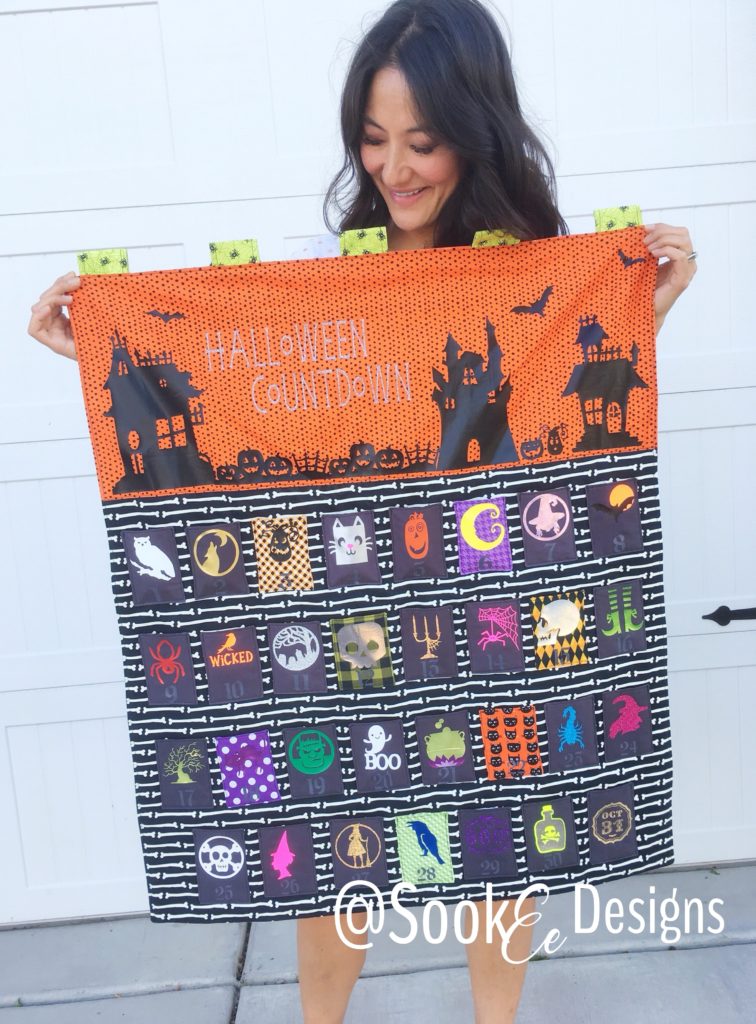 How cool is this spooky Halloween Countdown Calendar by SookEeDesigns! Tutorial here.
Sweet DIY Halloween Treat Pouch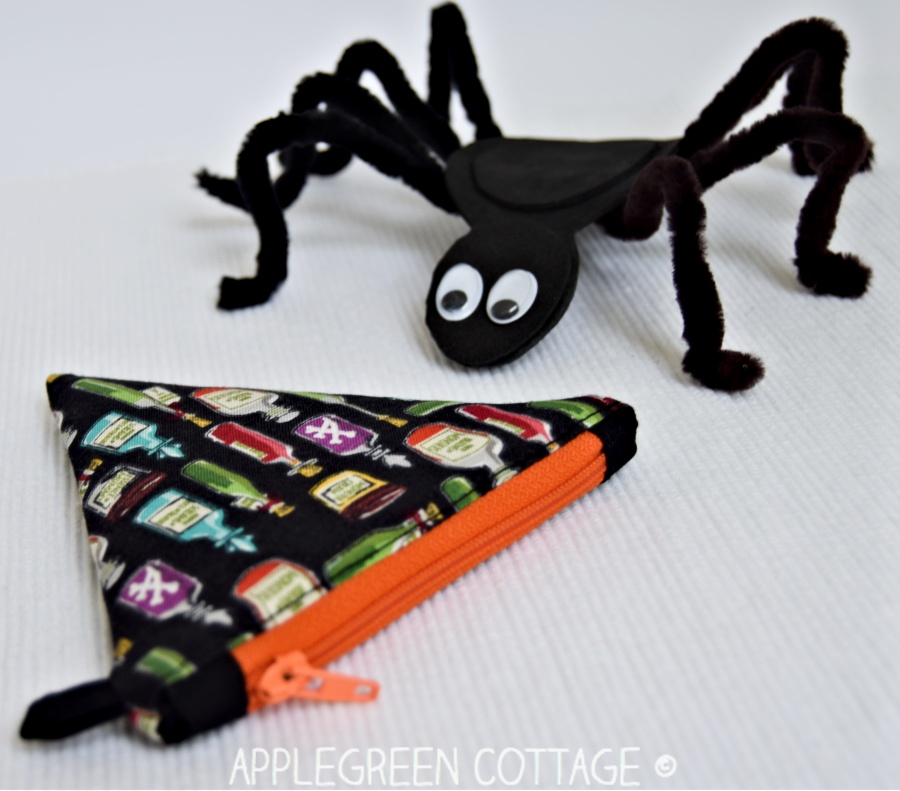 Mini and sweet, my coin purse pattern is often used as a treasure pouch, and so was this one, can you tell? Check out the sewing pattern HERE in my shop, and scroll down this post to see what I paired it with (nope, I did not just make one!) Oh, and see here how to diy this cute spider.
Cute DIY Halloween Garland Kit
Want to make your own Halloween garland? This pattern by Polly Chrome Crafts contains a bunch of designs to make your own Halloween Garland. One of those Halloween sewing projects I personally find the most rewarding, as you can do them together with kids. Check out this Halloween garland pattern HERE.
Halloween Kitty Pattern
How cute is this Halloween kitty pattern by Nuvolina Handmade! Get it HERE.
And now, a few easy costume ideas and accessories - Since many of my readers have kids or grandkids, I feel you'll like a few Halloween costume ideas.
A Few Costume Sewing Projects
If your kids are like mine, they love to play pirates and knights. That's why we have had two pirate outfits and two knight outfits. And a countless number of improvised pirate and knight swords. While I have not yet managed to post the sword template and tutorial on the blog, there are plenty of knight and pirate ideas here. Let me list two or three most popular ones here, so you don't need to search the entire site for them:
Easy DIY Knight Costume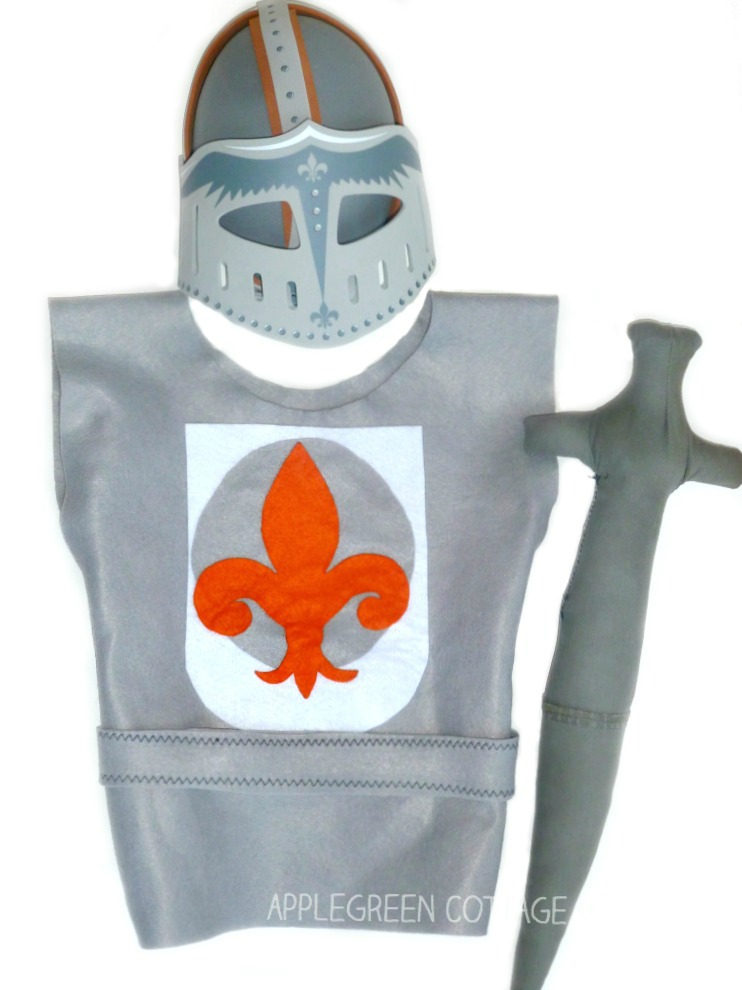 Learn how to make this easy last-minute knight tunic, and use the free template that's attached for the fleur-de-lys. Makes it even faster to complete! What you get is two tutorials, for two ways how to make a knight costume. - Make it the way you like it! One is a no-sew, and one has sewing instructions included. I've sewn one knight tunic following this tutorial and using fabric, and my kids love it too!
10-Minute Knight Cape Tutorial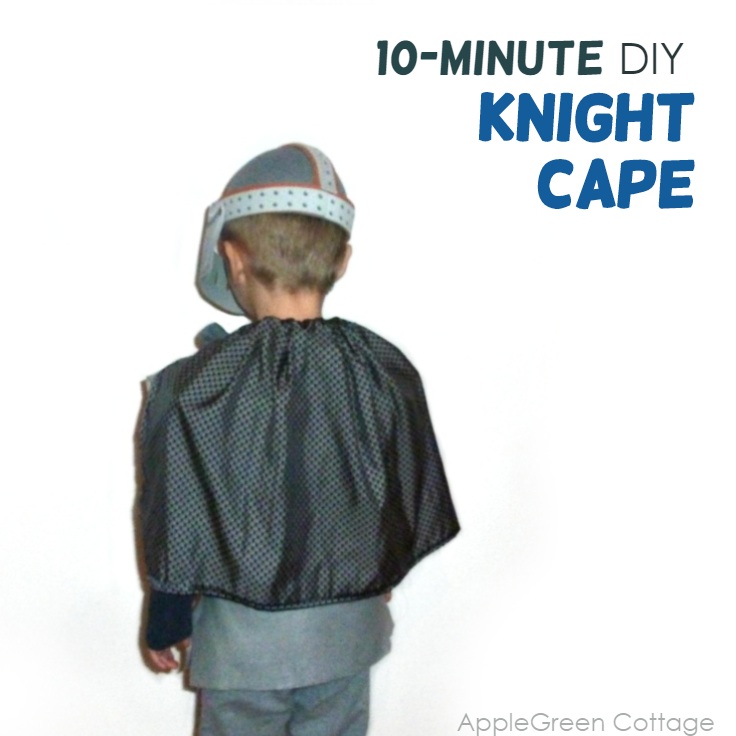 How clever is this one - you can use it for so many costumes! Think knight, pirate, or just a spooky cape in black for a Dracula costume! Check out the Tutorial HERE.
DIY Halloween Treats storage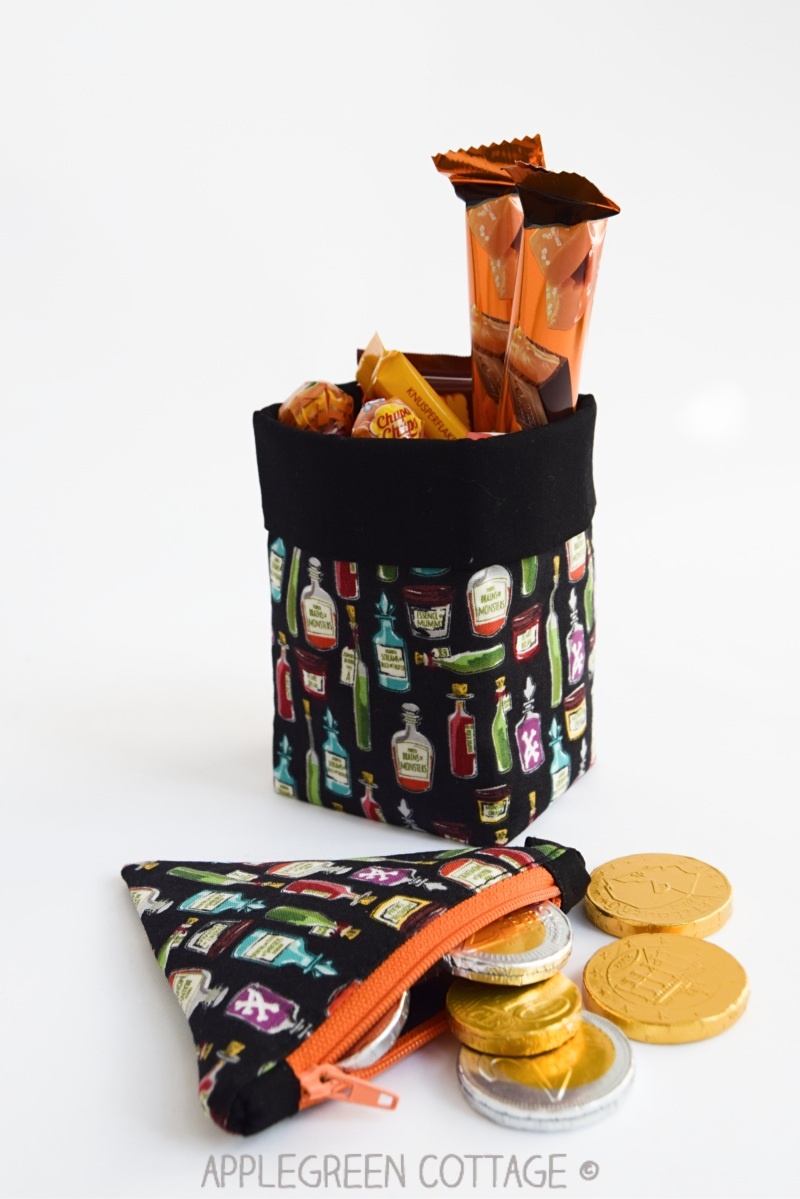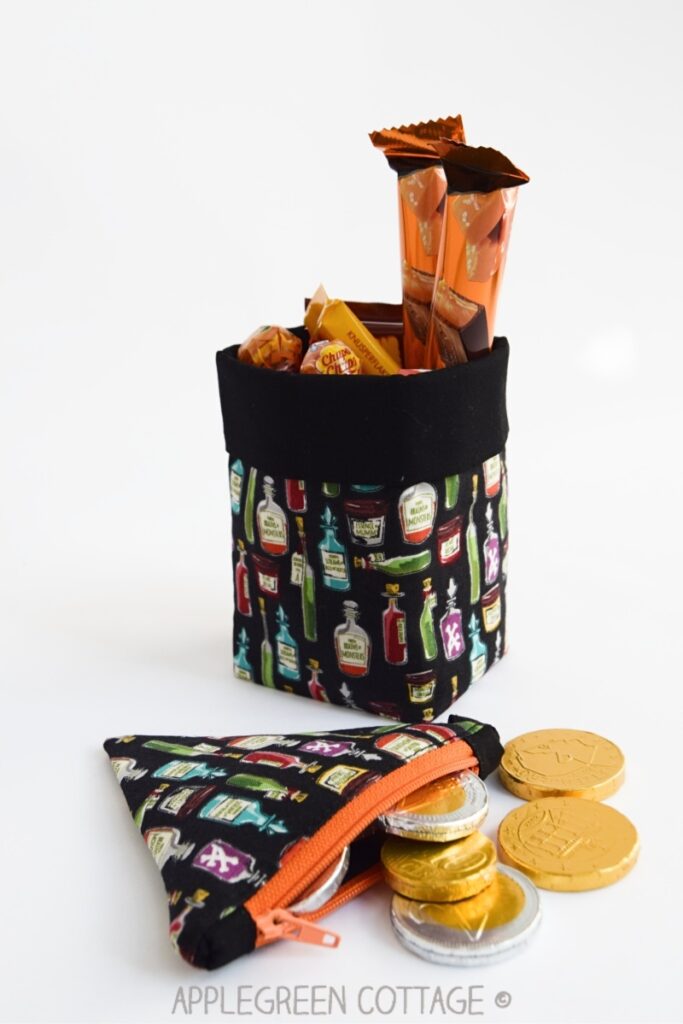 These are my own diy home decor items I sewed especially for Halloween last year. I used this storage basket tutorial to make the treats basket, and my coin purse pattern to make a chocolate coins holder.
Do you like how I used a special Halloween print with this TRIA coin purse pattern to house these chocolate coins? Me too! You can get the pattern HERE and make one too.
WANT MORE FREE TUTORIALS AND GOODIES?
Get email updates and never miss out on new patterns, printables, and tutorials:
Or ...go straight to the gift bag pattern. Smart and simple construction, originally a gift bag but around Halloween, it doubles as an adorable Trick-Or-Treat bag - 6 sizes and designs for all your wishes!