Summer sewing patterns - You've just found your 10+ top free sewing projects to sew for the beach this summer. Browse through these free patterns for the summer and grab a few, sew and then enjoy your sunny days at the beach!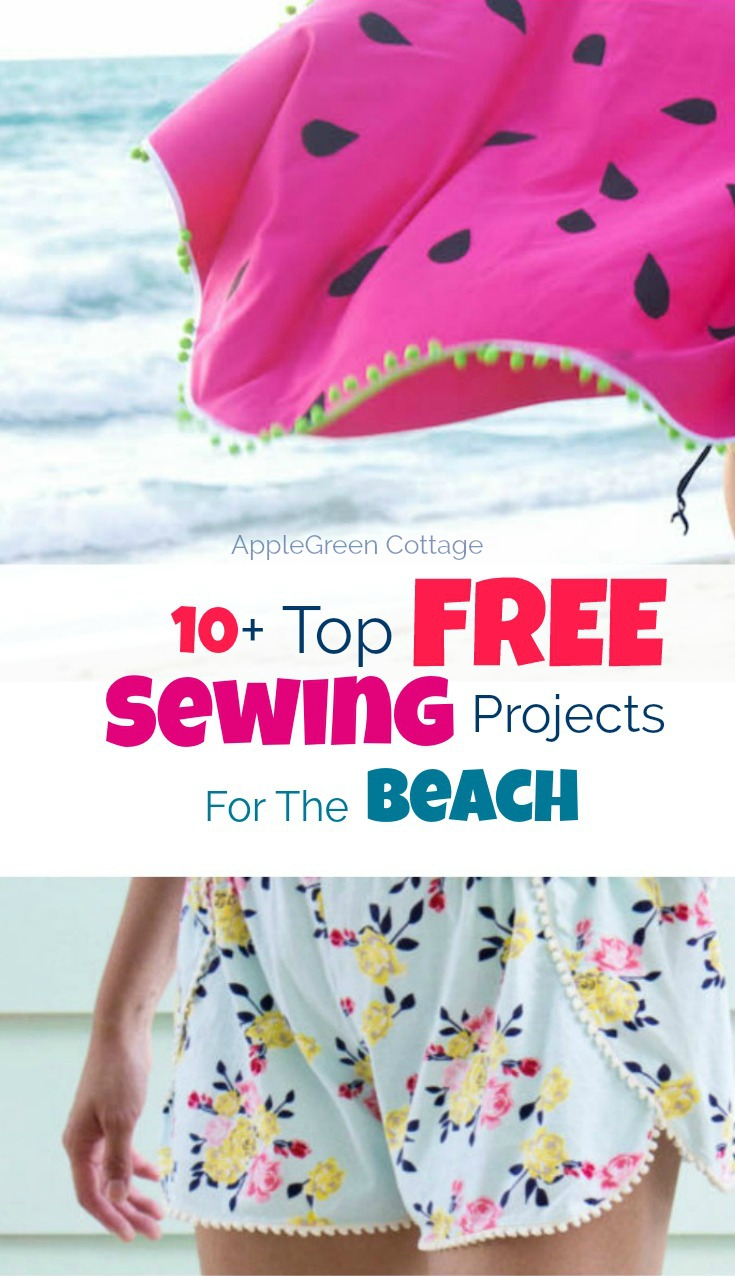 Free Summer Sewing Patterns List
Welcome the summer by using these free summer sewing patterns to sew anything you'd like to have at the beach: a beach tote, sun hats, swim cover-ups, beach dress or shorts, beach toys, a splash-safe zipper case and much more - your choice!
1 - Make All the Fun Diy Hair Accessories for the Beach!
Let's start small - do you need to keep the sand out of your hair? These ideas will help: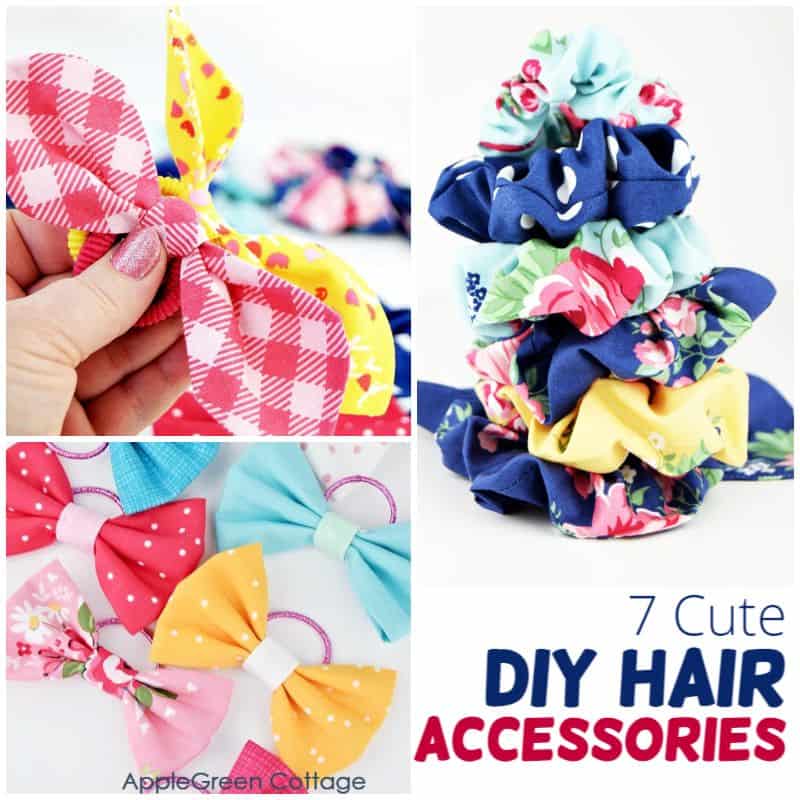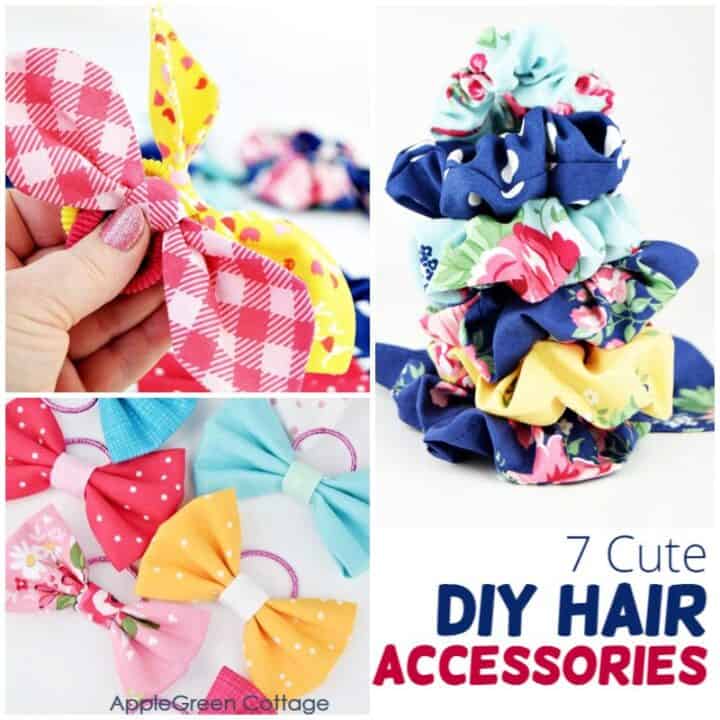 Take care of your fabulous hair on the beach with all these scrunchies, diy hair ties and hair bows - a whole list that will make sure you get a free pattern for your favorite diy hair accessories this summer!
Also, you can make some of these fun summer accessories by following this free SewEASY Gifts series:
2 - My Best Sun Hat Pattern - For Kids And Adults!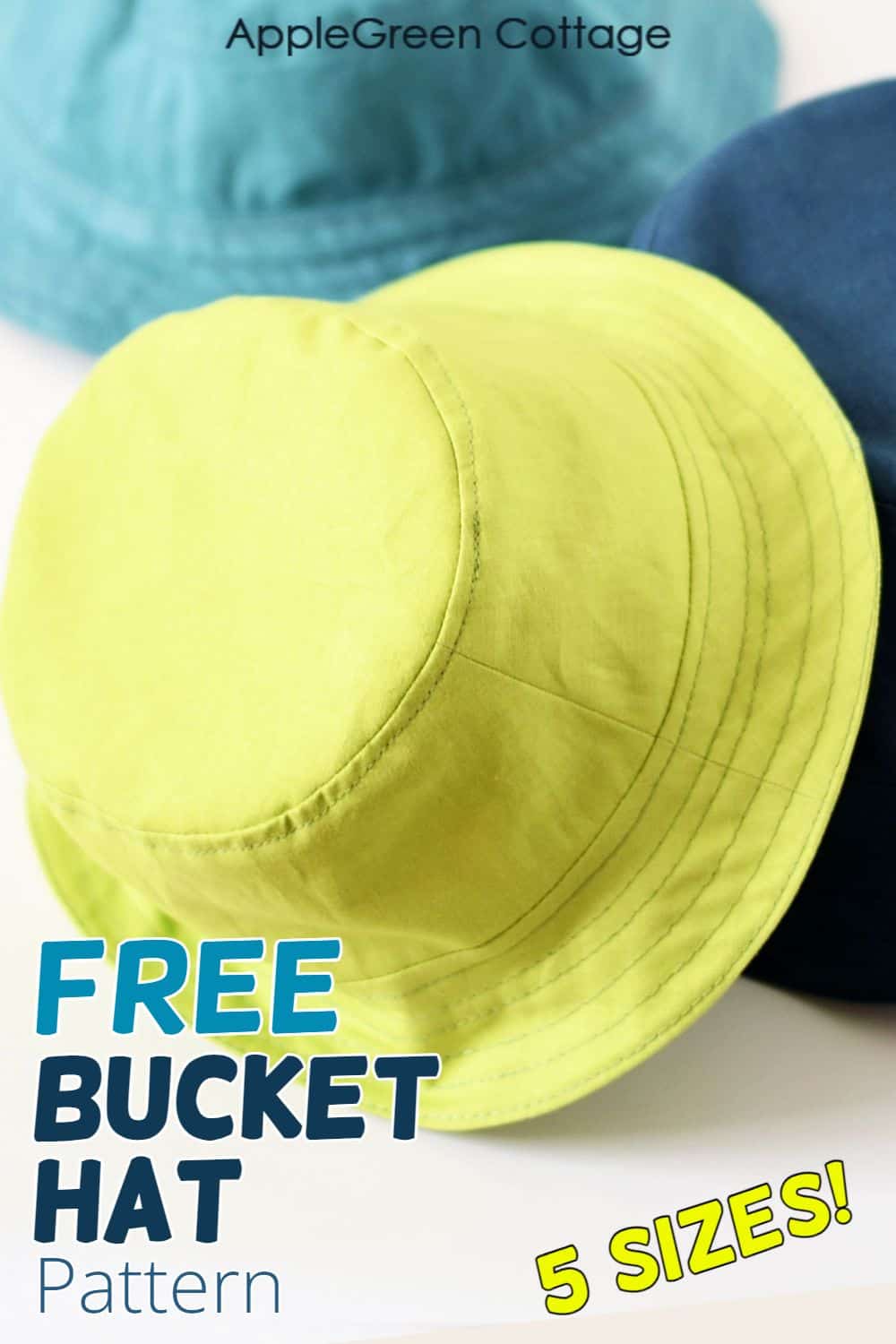 Have fun in the sun with this bucket hat with just the right brim size! Check out this easy bucket hat sewing tutorial to see how to simplify the sewing process.
3 - Make A Splash-Proof Zipper Bag
This simple yet practical unlined zipper pouch is a multi-tasker. It will turn into a cosmetic bag for your toiletries, or house your necessities at the pool. It will, too, protect your iphone from water drops! And the best thing is, you don't need to buy new material to make it, as it can just as easily be upcycled from what you've already have - Check out here how.
4 - Oversized Beach Tote
With all the summer sewing patterns, here's one item you simply cannot do without, a beach tote. The free pattern and tutorial show you how to make a beach tote, using the trendy pom poms!
5 - DIY Pom Pom Trim Shorts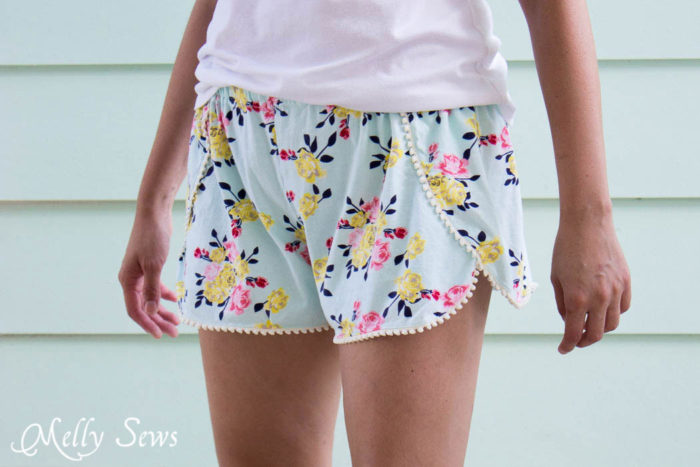 So practical, comfy and airy, these shorts are a must-make this summer!
6 - A Diy Wide-Brimm Sun Hat
And since there's no fun in having no hat for yourself at the beach, here's a link to the free pattern for a wide-brimmed sun hat you can sew for yourself. The size will fit a 22" head circumference comfortably.
7 - DIY Watermelon Round Towel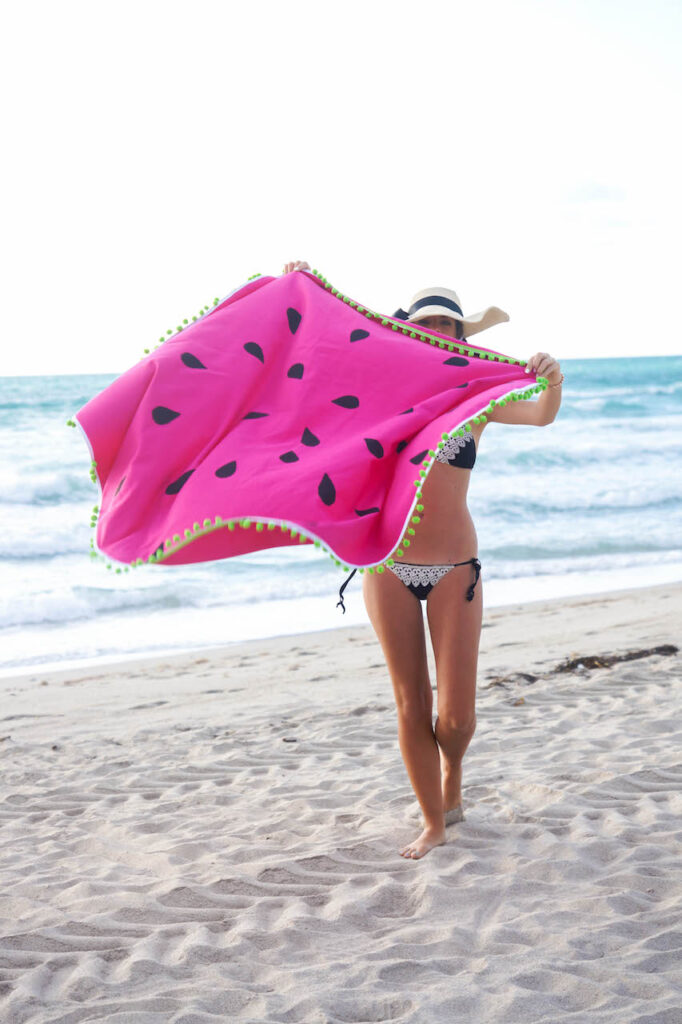 An incredibly practical and sweet item for the beach to sew this summer!
8 - Easy Swim Cover-Up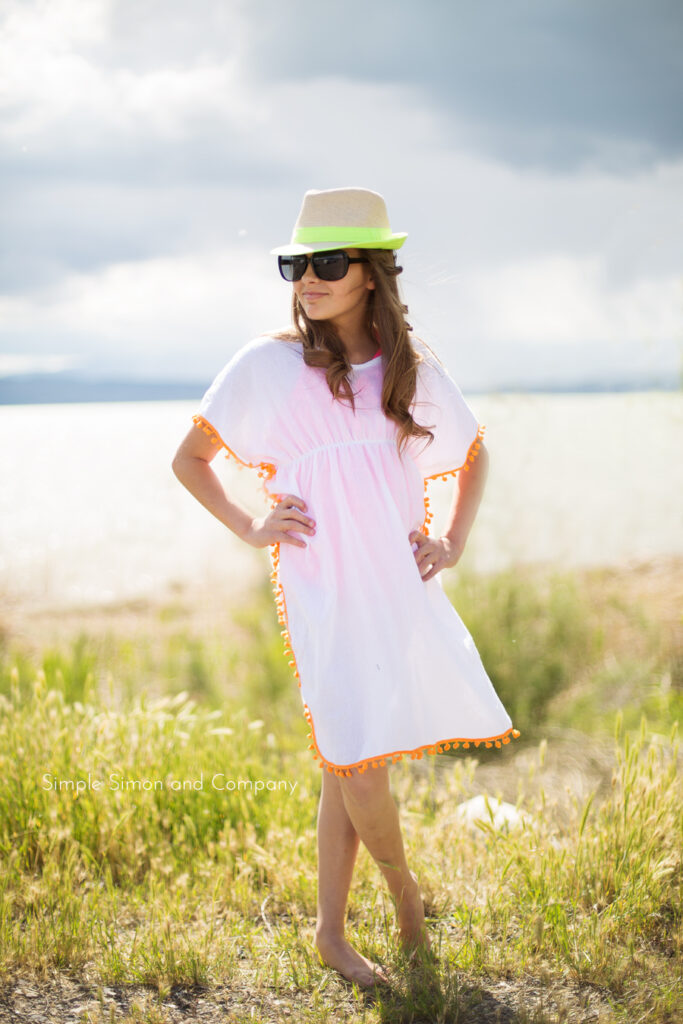 Make yourself a swim cover up in three steps only! Applicable both for kids and adults.
9 - Tank Dress For The Beach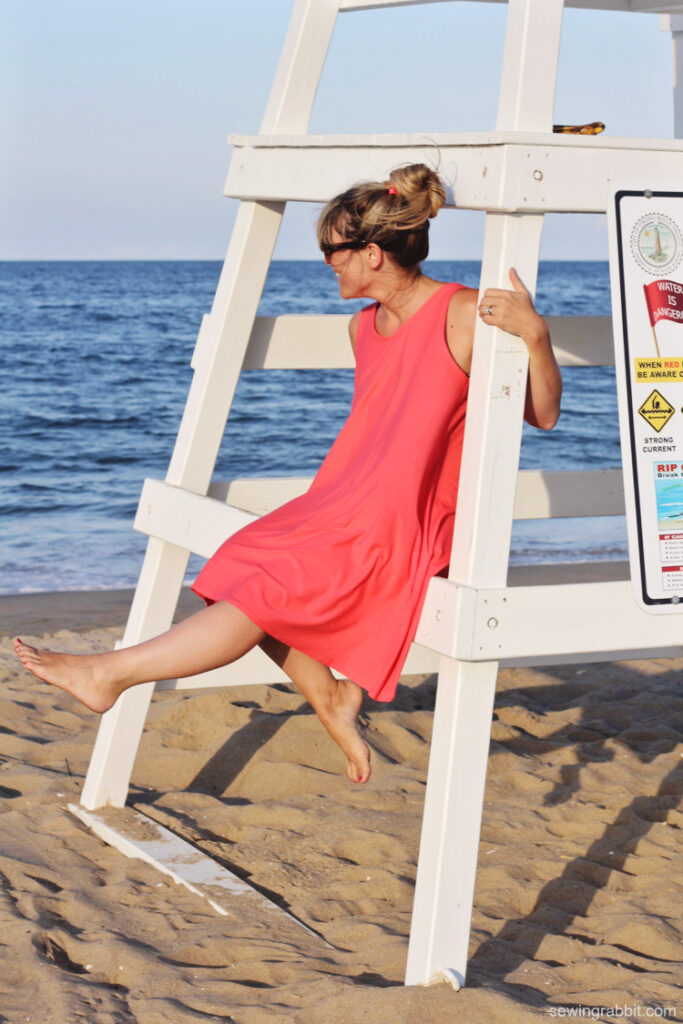 A great trapeze tank dress for a relaxed weekend on the beach!
10 - EASY HOODED TOWEL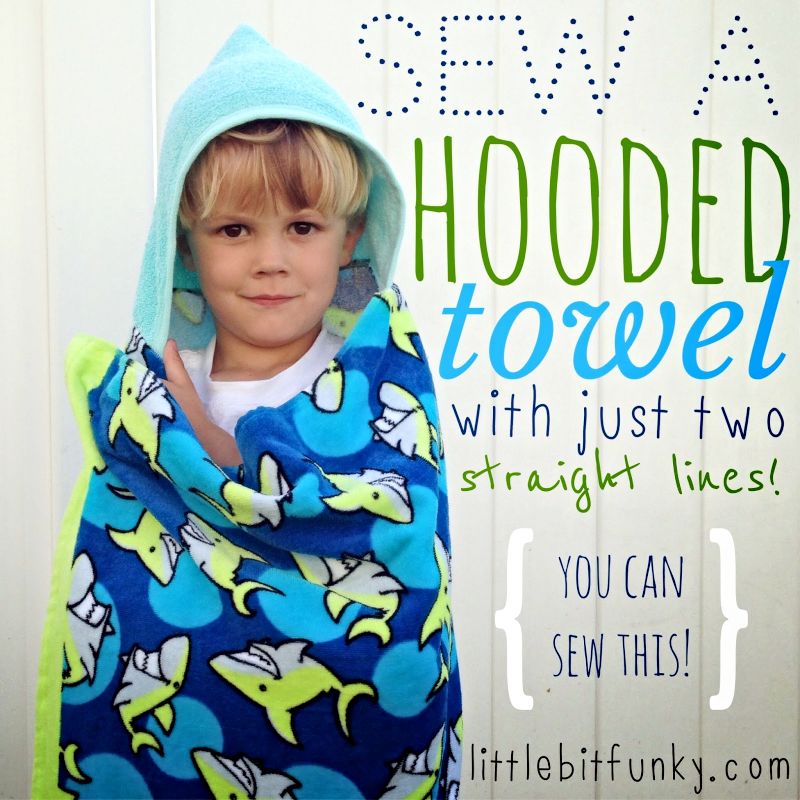 If you're looking for a last-minute project, this is it! This hooded towel only takes a few minutes to make, and you only have to sew two straight lines. Practical, too!
11 - Tulip Petal Sun Hat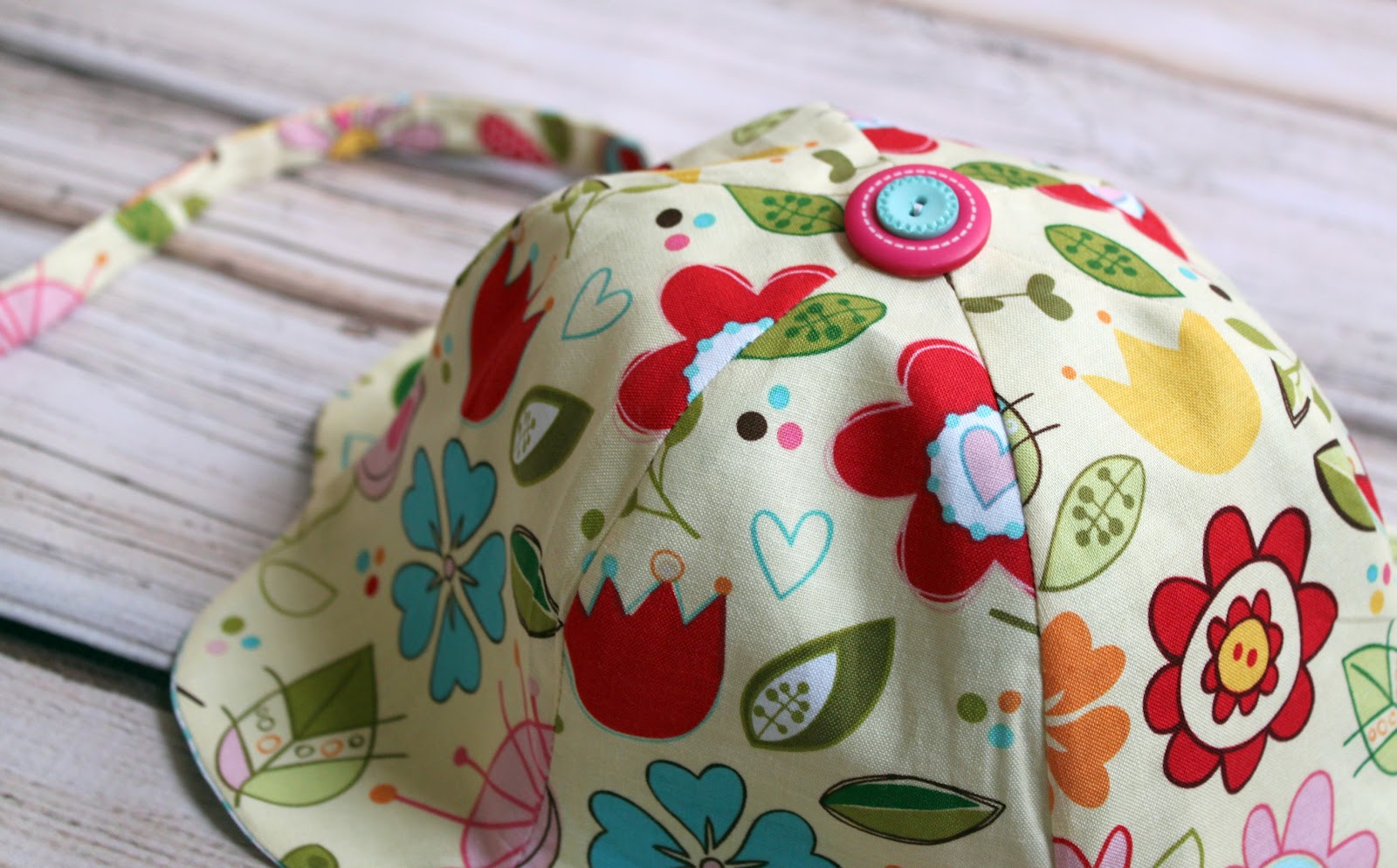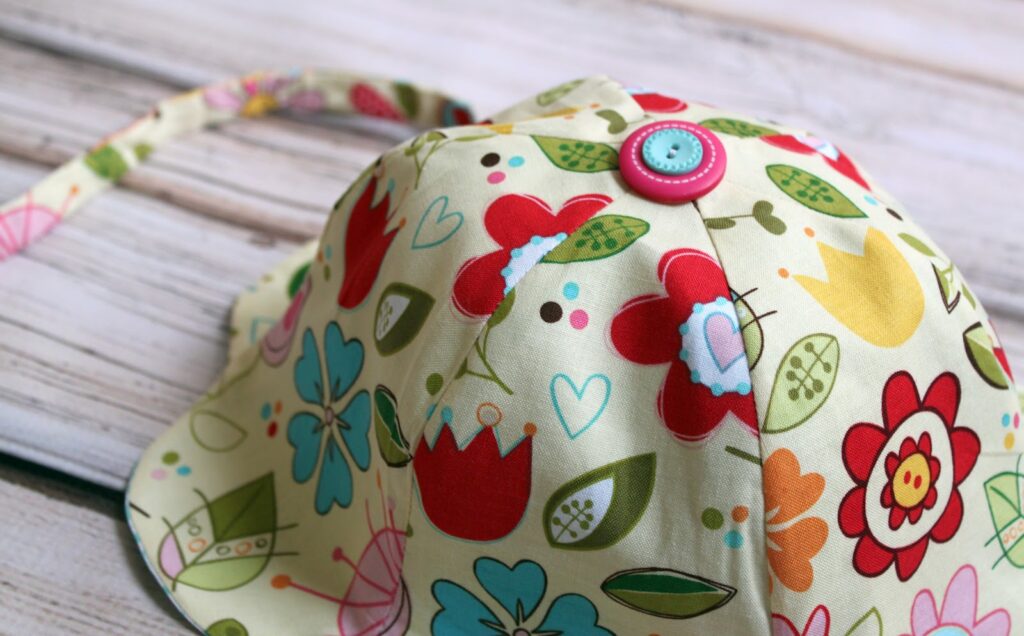 Just in case you're taking a baby to the beach, here's another sun hat free pattern, in my opinion particularly baby-friendly, but also suitable for older kids. The free pattern comes in sizes 2 - 5 years.
12 - SAILBOAT SOFT TOY FOR BABIES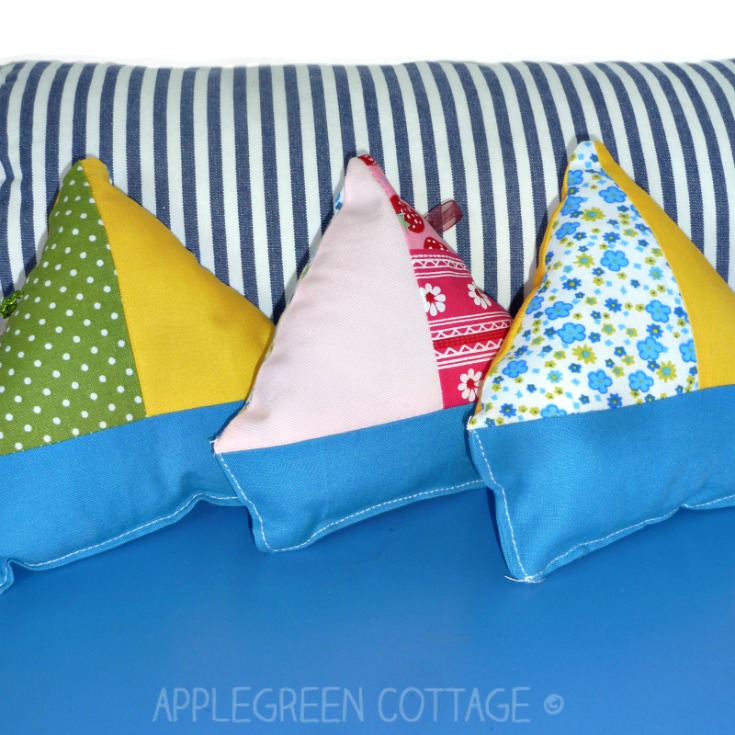 Grab the free printable PDF template and sew tons of these adorable softies! A great beach-themed softie for the baby for cuddling when she gets tired at the beach.
Now it's your turn! Choose a favorite or two from these free summer sewing projects and sew, to get ready for the summer and for your next beach adventure. Happy sewing!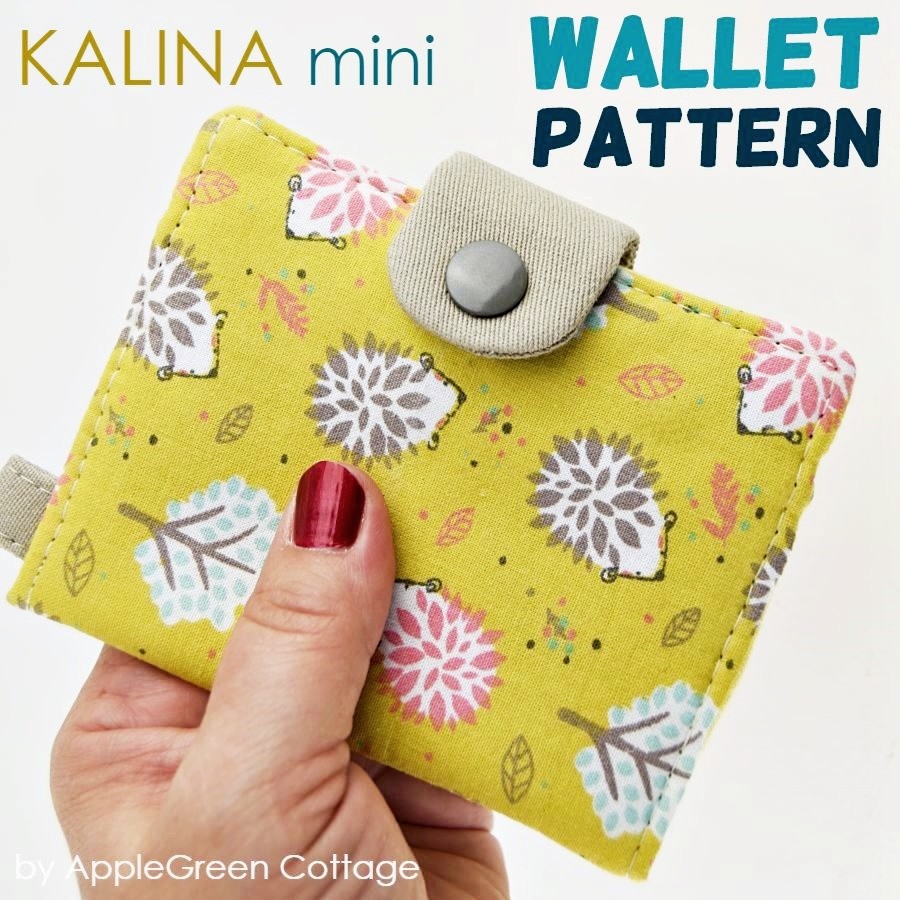 Small and perfect for the beach as ice-cream money pouch!