Why on earth am I surprised each time when I run out of green and blue thread!?
I have a confession to make: It seems I've fallen into a trap of selecting the same fabric colors over and over again. It wasn't on purpose. I usually just grab some fabrics when starting a new project without even thinking. And more often than not, it's been these two colors. Oh, I've got other fabrics in my stash, beautiful pinks and yellows and whites pastel hues and floral patterns...but somehow they've been neglected. I'll try to correct that in the future 😉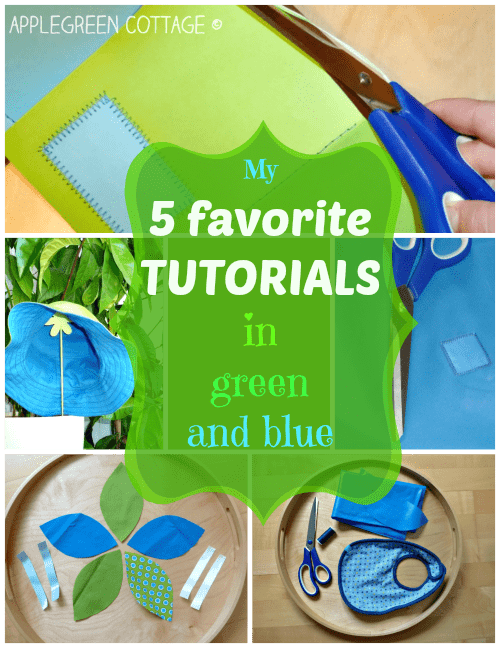 Confessions aside, I need to go shopping for green and blue sewing thread. Again. But in the meantime, I'm offering you a peek into my 5 favorite tutorials I've made in green and blue color. Do you remember any of them?
1) Sew a notebook Tutorial:
2) A soft baby toy - Tutorial:
3) How to add a crumb catcher pocket to a bib - Tutorial:
4) How to sew a cute hat - Tutorial and a free pattern for a bucket hat:
4) How to repair a shade sail - Tutorial:
... to mention only some of my latest 'green and blue' projects 🙂
Now a poll, please. I'd love it if you drop me a comment and tell me which one of the five tutorials above is your favorite!
Damjana