Developing fine motor skills means learning the skill of coordination of the small muscles and the eyes. They mostly refer to the small muscles in the hands and fingers. Kids don't need any sophisticated toys for fine motor skills development.
But it certainly helps if they get some encouragement, or additional opportunities to train their fine motor skills. Here are a few ideas.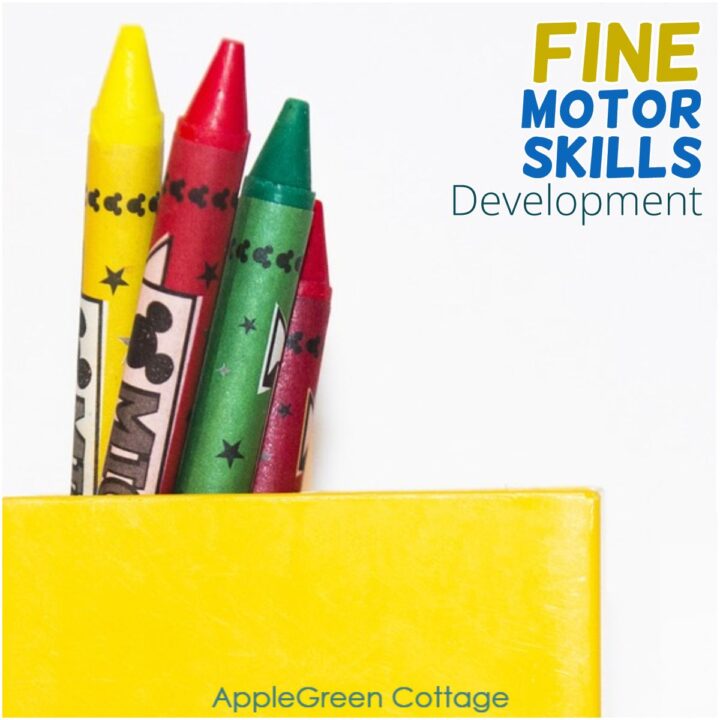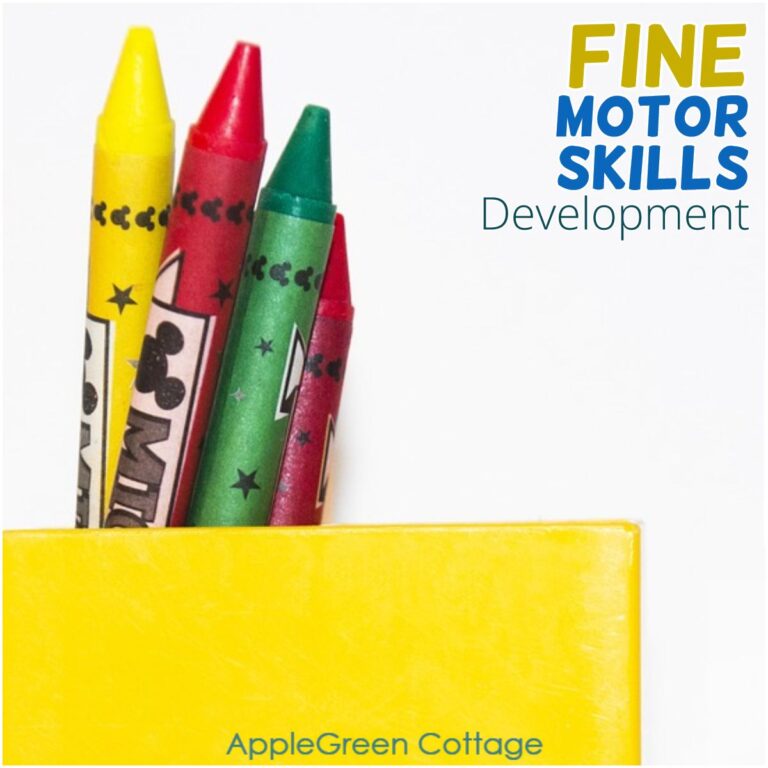 Activites supporting fine motor development
Examples of fine motor skills development are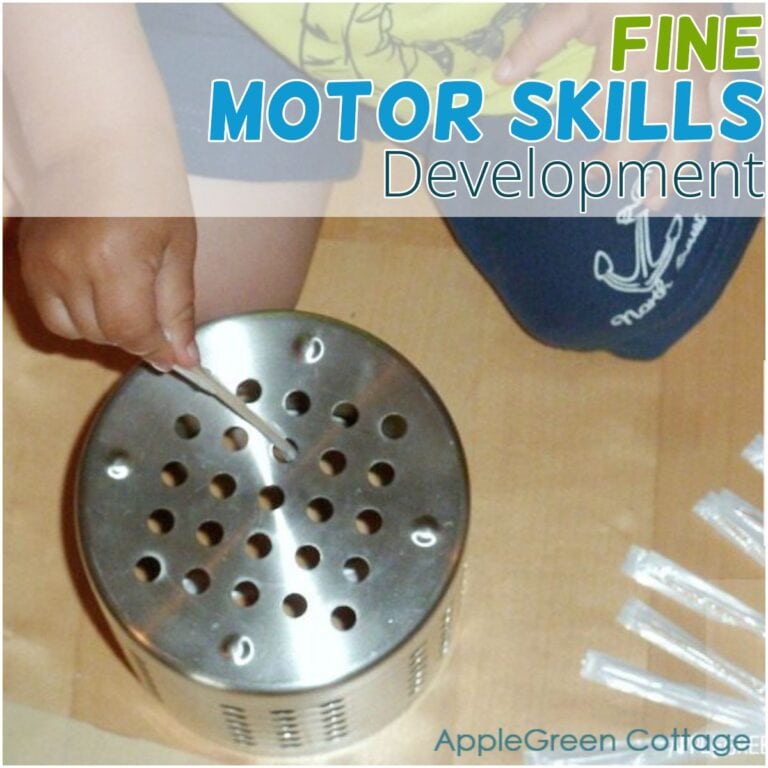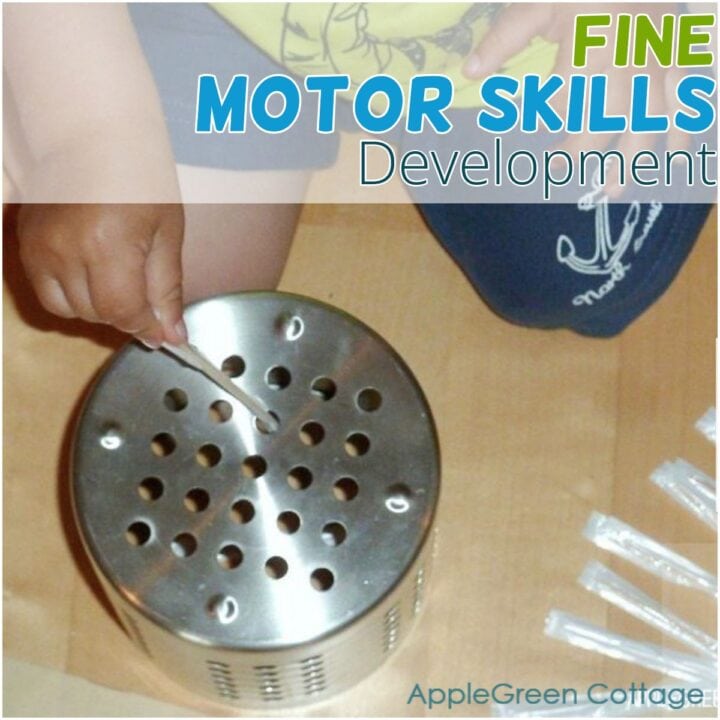 Let me give you another simple and fun fine motor development idea for today: developing fine motor skills using toothpicks!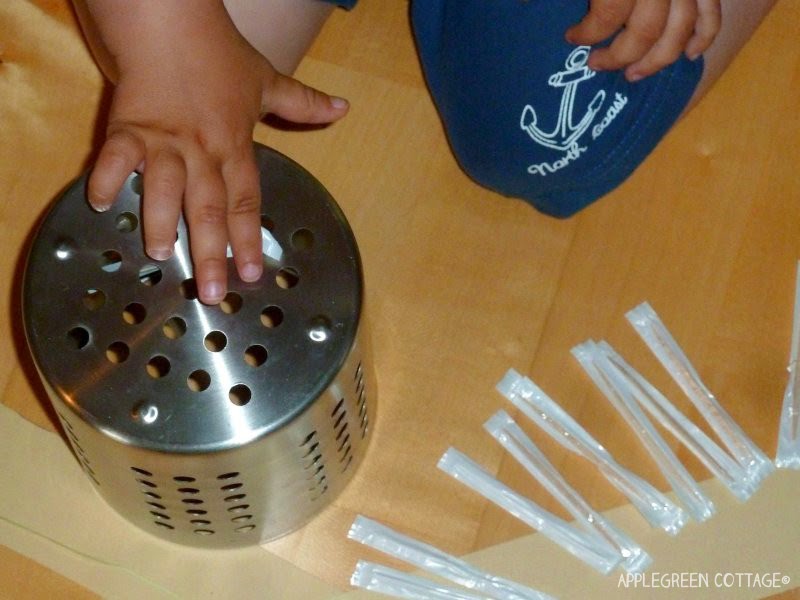 This task will help your toddler in developing fine motor skills and practicing
deep concentration and persistence. But above all, it looks like it's a really engaging activity. M loves it these days.
I hardly ever see a household without an ORDNING flatware caddy from Ikea, meaning it is very likely you have one, too. Find it and get some sticks that fit into the pre-drilled holes: I used toothpicks (even left them wrapped in packaging, to prevent them from just falling through), but you may just as well use anything else that fits through the holes, such as wooden sticks or drinking straws.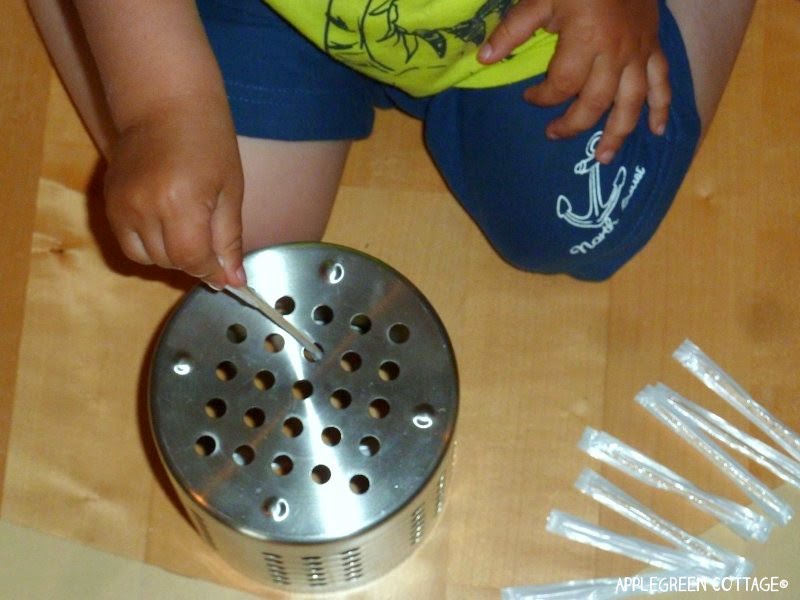 Inspiration for fine motor skill development
I found the idea here.
Despite a different look, the activity is quite similar. I like that one even better, but honestly, I got tired of forgetting to buy one of those bins while grocery shopping. 
Sensory Kids activites and Play With Nature Materials are Good For Fine Motor Development
Here are a few ideas for play with natural materials, and sensory play. These activities are easy to set up, and excellent for outdoor play.
It can be as simple as putting various materials in boxes for the toddler to touch and explore. So many options, I've lined up a few for you:
Set up a corn box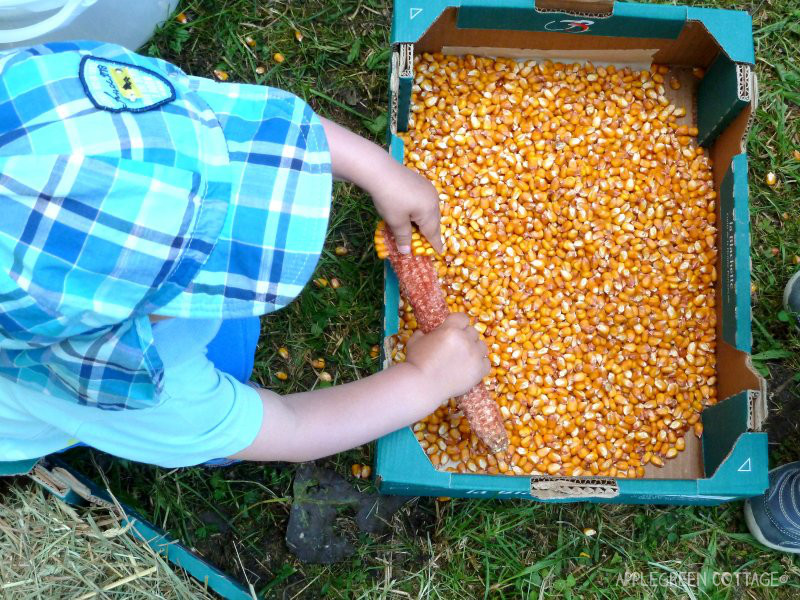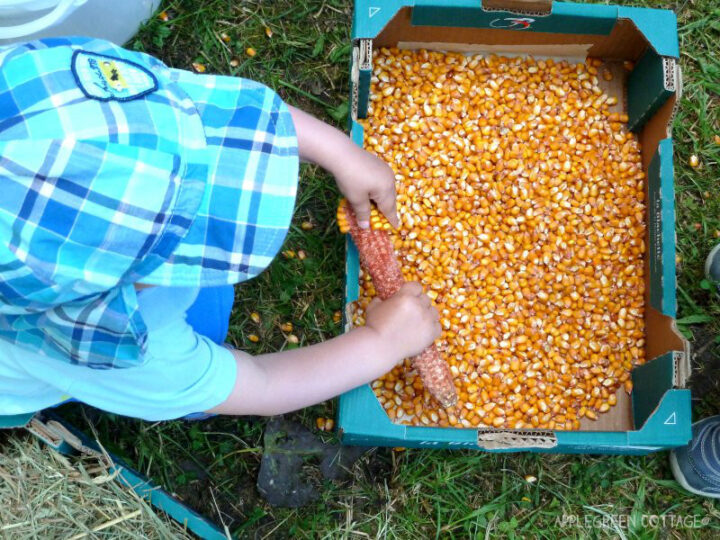 You can use ground corn as sensory play: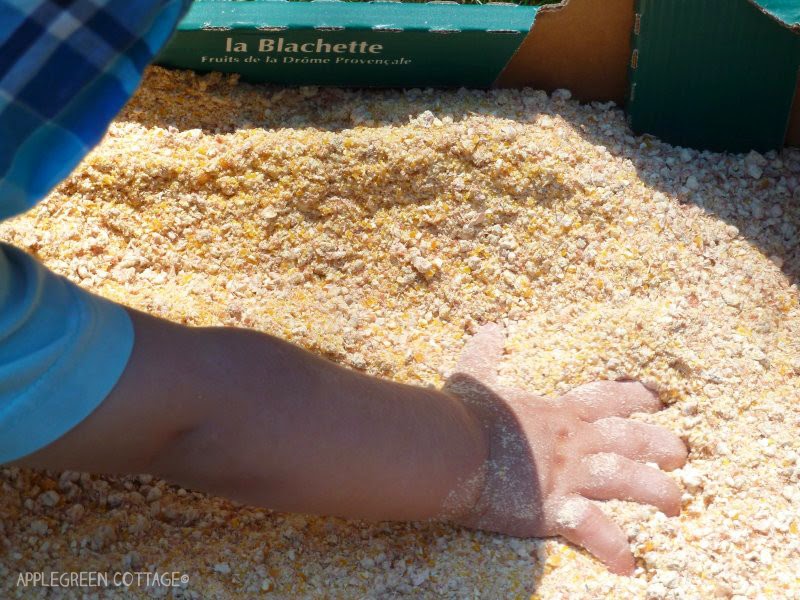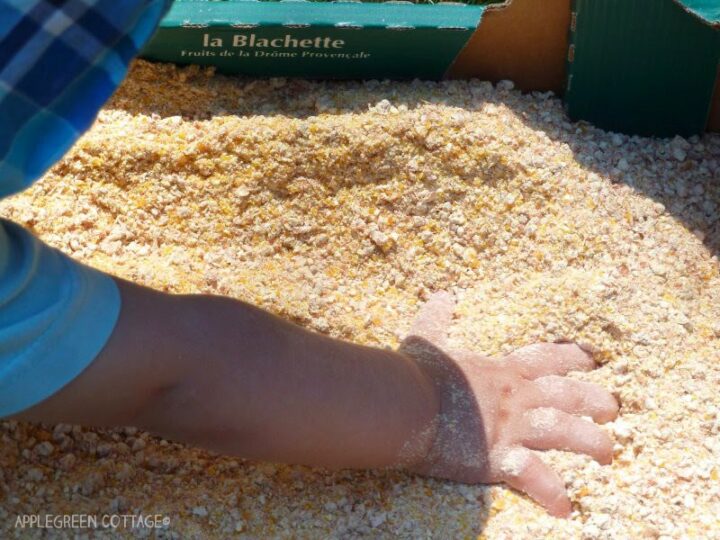 Or set up a wheat grain box for toddlers to play with: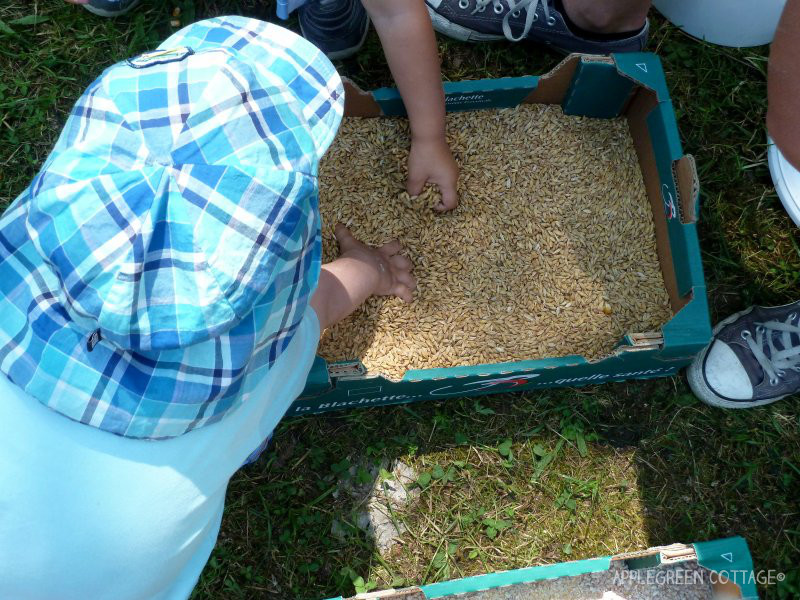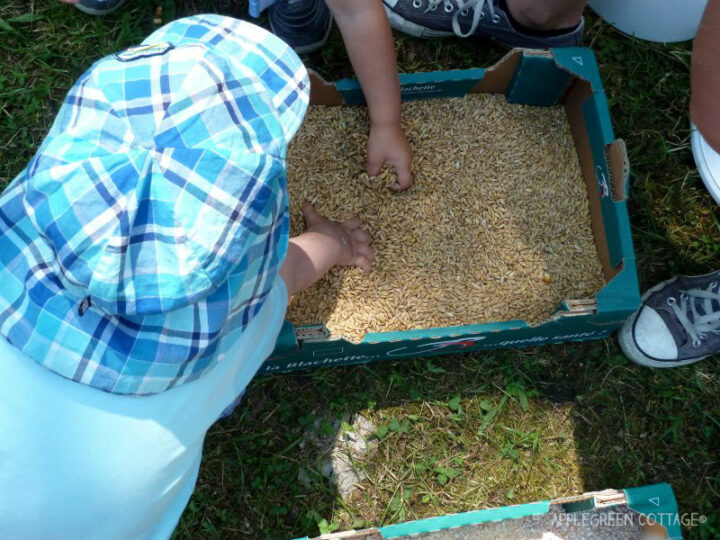 These are just a few ideas. You can also do a rice sensory bin, corn meal sensory bin, or even flour acivities as sensory play.
If you are looking for more fun kids activities, check out these too: