Find out how to do some fun flour sensory play. Tips for less mess included - as well as the key benefits of sensory play with flour, check them out.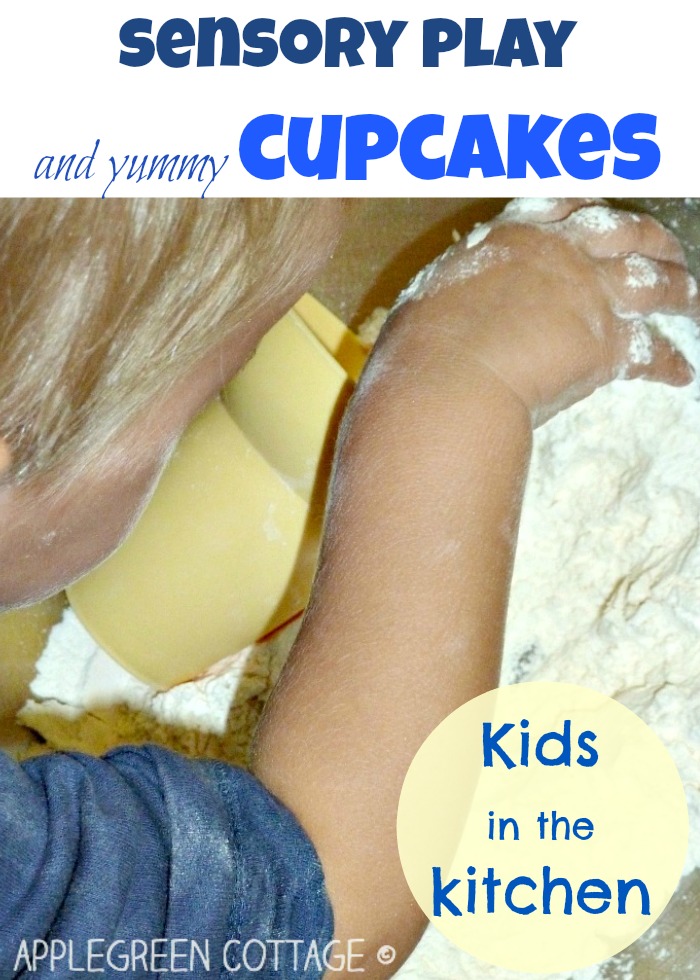 This post includes affiliate links. Thanks for your support. Looking for more easy and fun sensory play activities? Check out these too:
Sensory Play with Flour
Have you ever wondered why on Earth is allowing a toddler to make a mess in your kitchen so GOOD FOR THEM? Simple answers with a bunch of reasons - below. Accompanied by several useful hints to make it less messy and EASIER FOR YOU.
How to Arrange Flour Sensory Play for Kids
Now, off we can go to a simple toddler sensory play activity, play with flour in the kitchen.
You'll Need
Some flour
a large bowl (the larger, the better)
a small cup or a spoon
... to help your kid use before starting to explore the texture using his hands. Our kid usually starts using a kitchen utensil, but then after a minute or two starts using fingers and palms to play with the texture of the flour.
BONUS HINT for less cleaning required:
To make it easier for you (less cleaning), you may place the bowl into the kitchen sink. Less flour gets spread in the air and the height is just right for a younger kid (at least in our kitchen, the counter height would require a higher chair for the toddler to stand on.)
sensory play with flour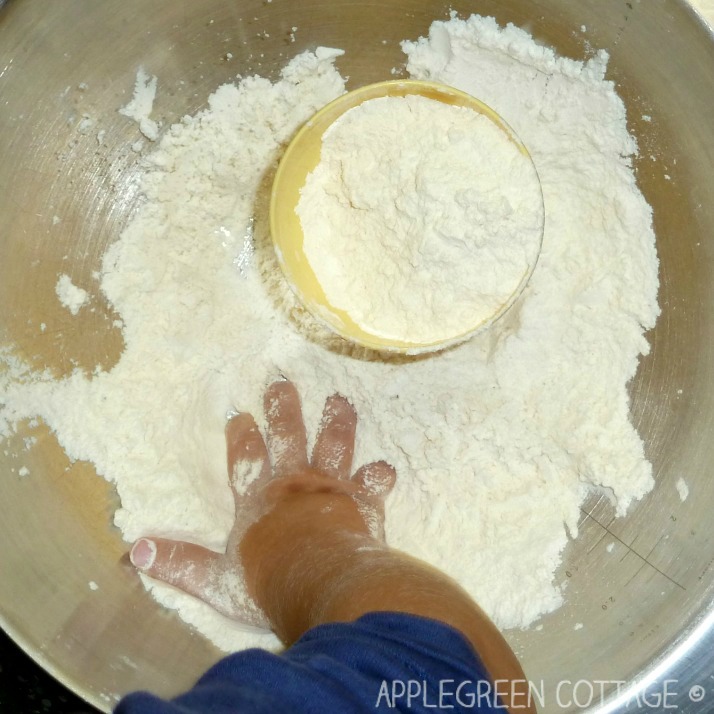 Now let's see not just how, but first, WHY you should allow your kids to play with flour.
KEY BENEFITS OF SENSORY PLAY
See what are the main benefits of sensory activities - or simply put, why it's well worth to allow messy play with flour in your kitchen - and why to do messy play in general:
children learn through their senses: they understand the world best when they can touch/see/smell/feel/hear their environment.
it is a calming activity
sensory play helps to build neural connections in the brain - basically, this means it supports a child's brain development
sensory play fosters creativity
it improves hand-eye coordination
it's great for fine motor skills development
…to name just the most obvious few. And have you ever tried how good it feels running your fingers through dry sand, flour, or wheat? Messy play with flour must be so much fun for the little ones!
Pin these ideas to Pinterest to have them at hand when you need them: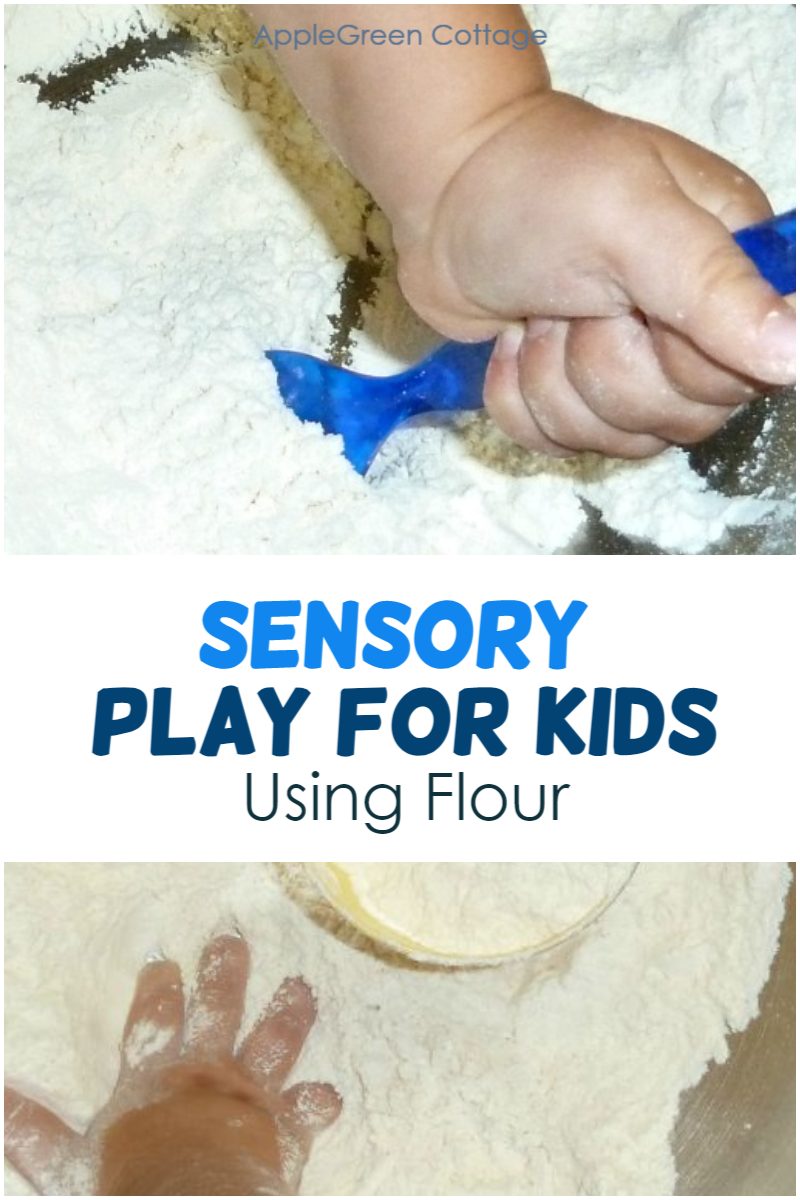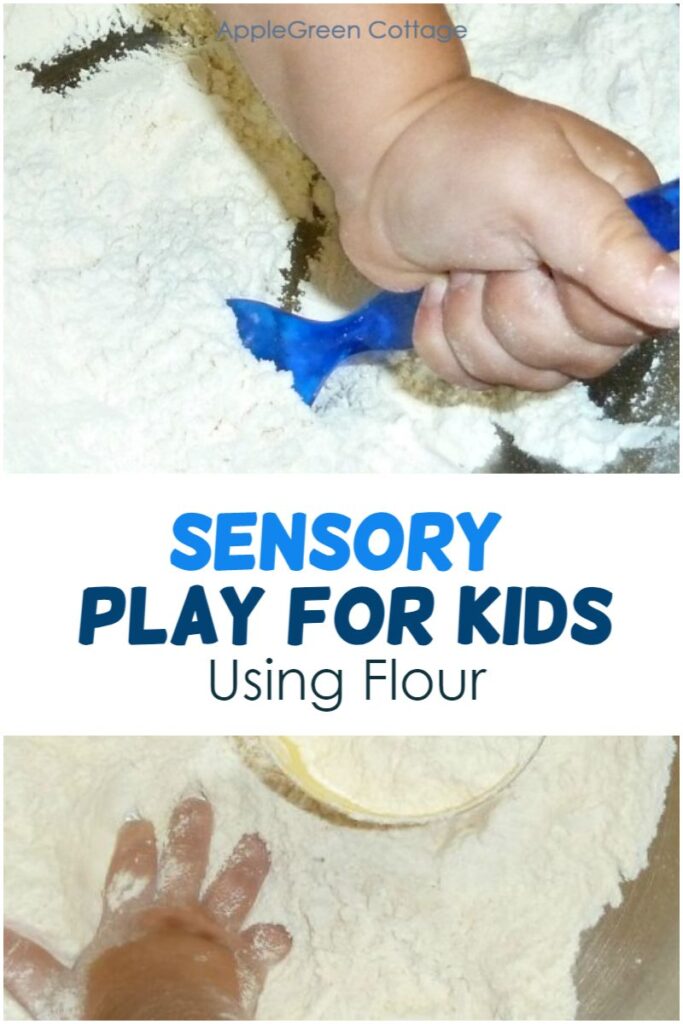 For more information on sensory play and sensory bins, you might want to check out this e-book by Sharla Kostelyk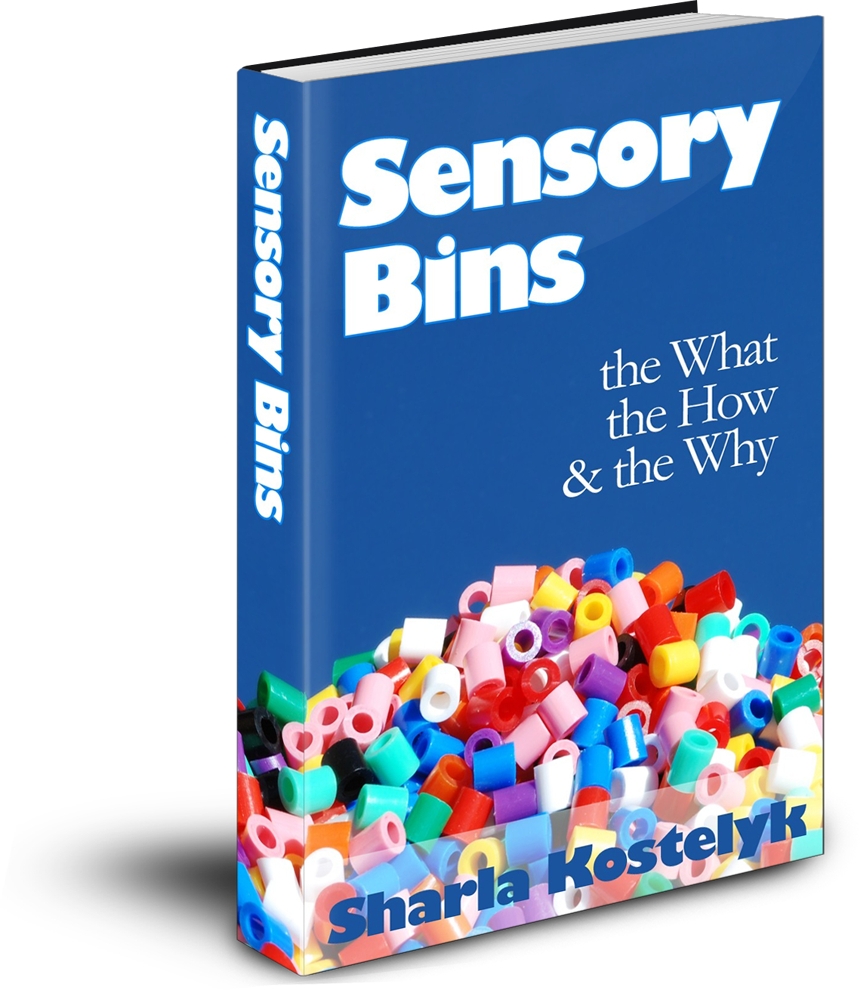 Flour sensory activity and baking with kids
What to do in a messy kitchen, just after the sensory play with flour is over? It felt wrong to start cleaning up just yet - and since the atmosphere was just right for baking (a cloud of flour still hovering over the kitchen counter), we made yummy poppy seed cupcakes.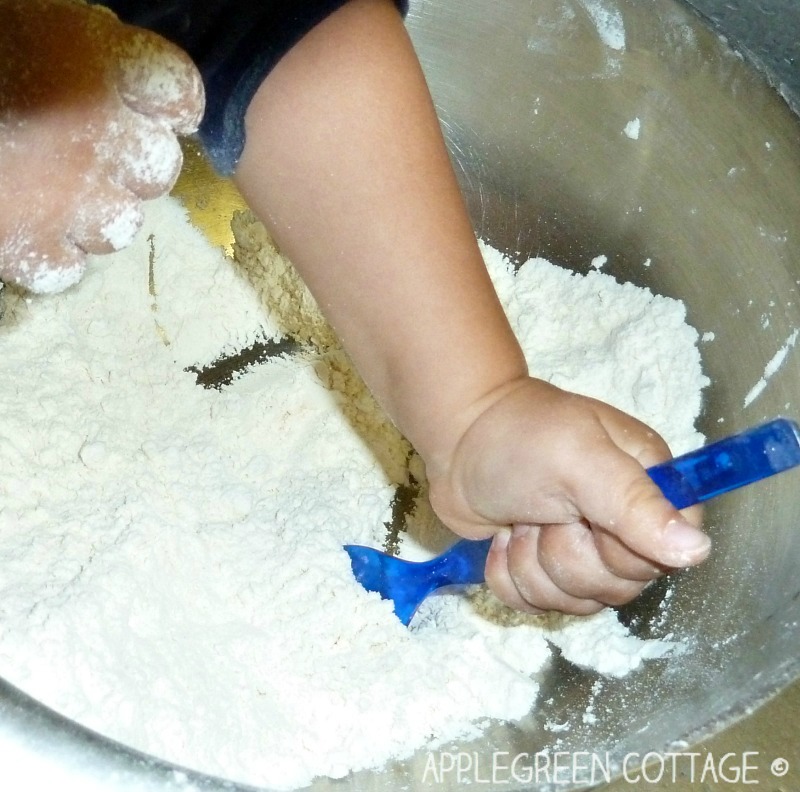 I find the two things go hand in hand: kids playing in the kitchen when it's baking time and vice versa, baking when kids are ready to play with flour. (And they always are.) Meaning there is always just the right time for cookies or cupcakes. 🙂
As usually, we were working together. Me adding the ingredients, the kid mixing them in a single bowl (really simple recipe!). This is how they looked like: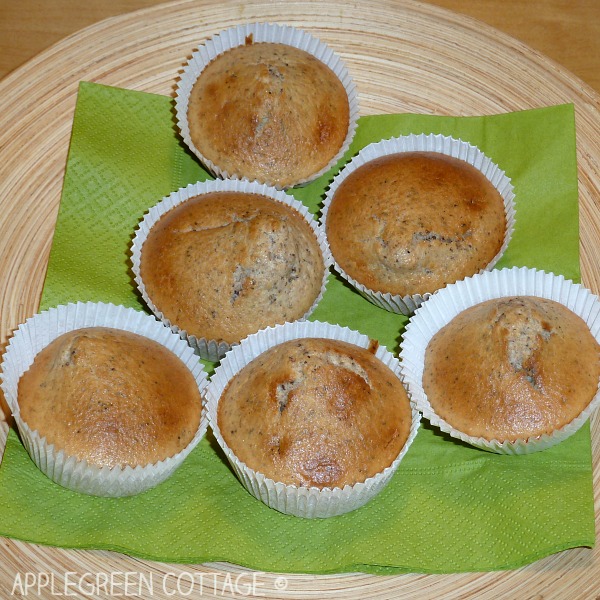 If you'd like to check the CUPCAKE RECIPE, it's the same as this one in the post where I showed you how to make vegan fruit cupcakes - just use poppy seeds instead of the berries.(We made these cupcakes using the original ingredients, not the vegan ones, if you are wondering.)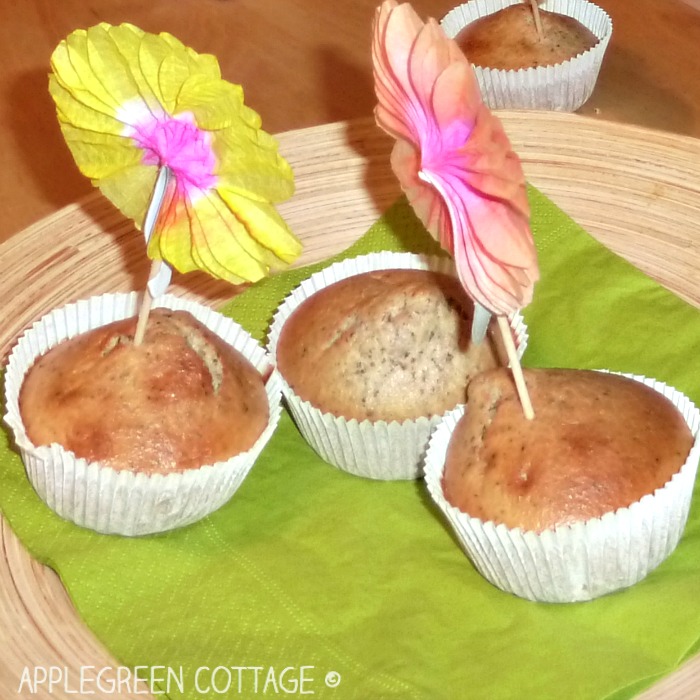 YOU MIGHT ALSO LIKE: