Check out the best 34 bag sewing patterns - all are free, and you'll love to sew them!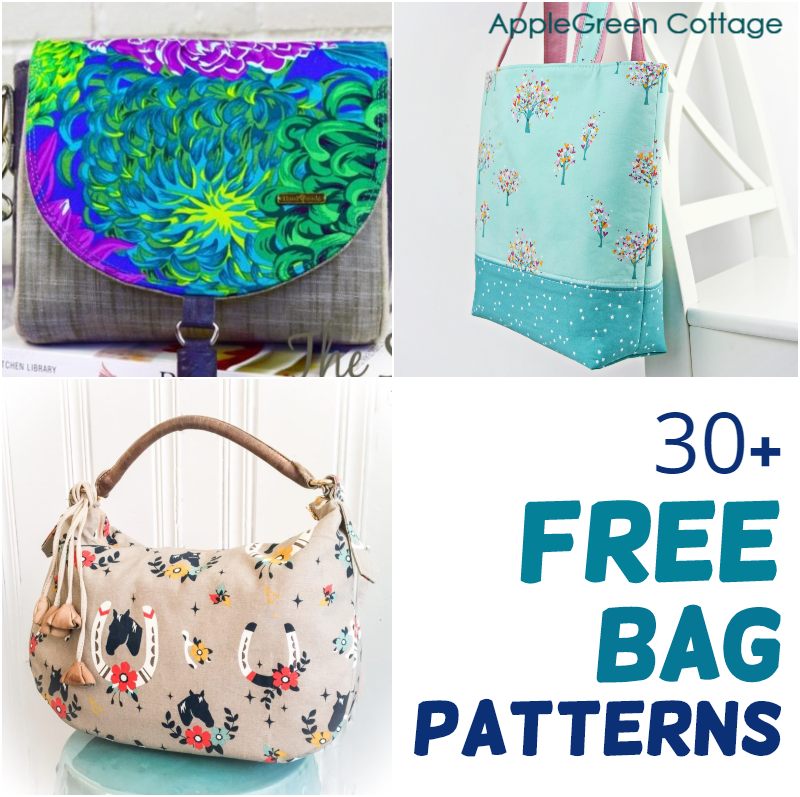 Love bag sewing patterns? If you're like me, you'll love these other free bag sewing projects, too:
30+ Bag Sewing patterns
I've made many bags and collected even more online bag patterns. Probably more than I can ever sew LOL! And as if it wasn't enough, I even designed some extra ones (my favs, of course!)
And since the online collection of my favorite free bag patterns has been getting bigger and bigger, I thought it was a good idea to place the top 30, free sewing patterns for bags into a nice curated list - I hope it inspires you to make a bag of your own. I'm adding to them (currently 34)! Don't forget to use these detailed bag sewing tips every new bagmaker can use.
Take a look at this list of free sewing patterns for bags and give them a try. Fabulous bag designers, excellent tutorials. You might get hooked and never stop making bags!
But first, save this post to Pinterest so you can get back to these best free bag sewing patterns any time you want: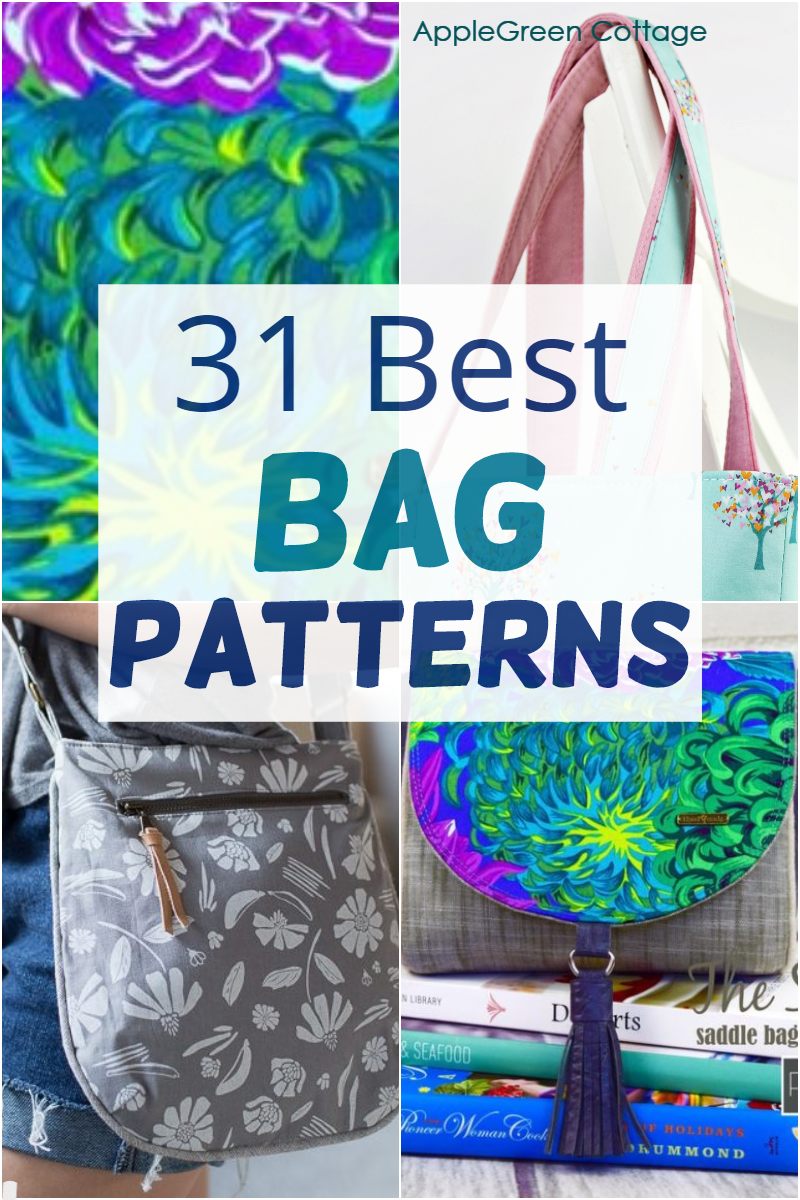 Bag Sewing Patterns
Free Bag Sewing Patterns at AppleGreen Cottage
So far, I have posted more than 100 tutorials and free patterns on AppleGreen Cottage. Here are JUST a few of my most popular free bag patterns and tutorials: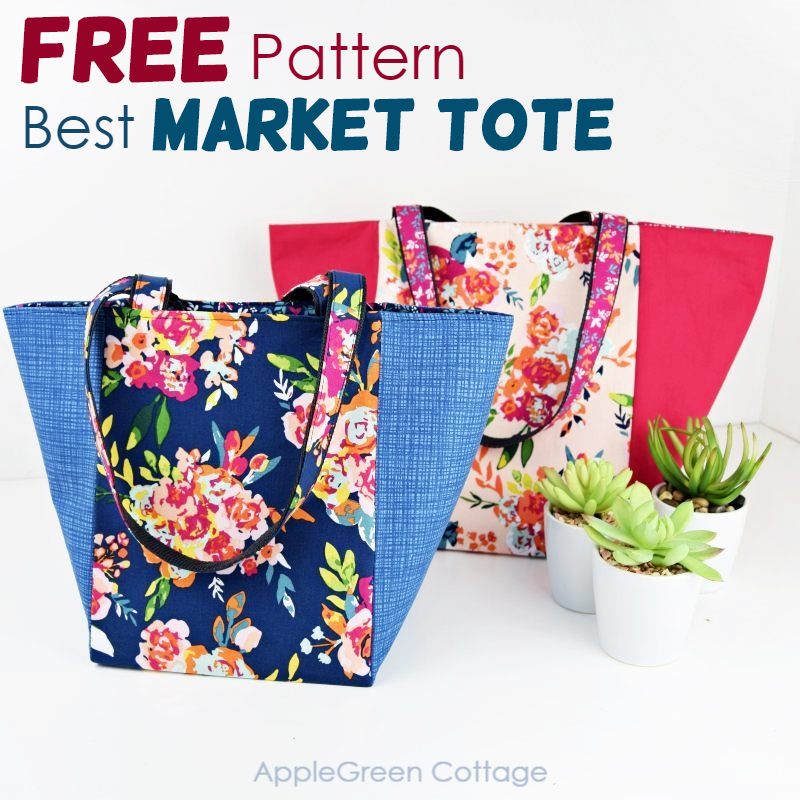 This is a newer one, you'll be surprised how to achieve a generously spacious tote without even needing to box the corners! - Get the free market tote pattern HERE.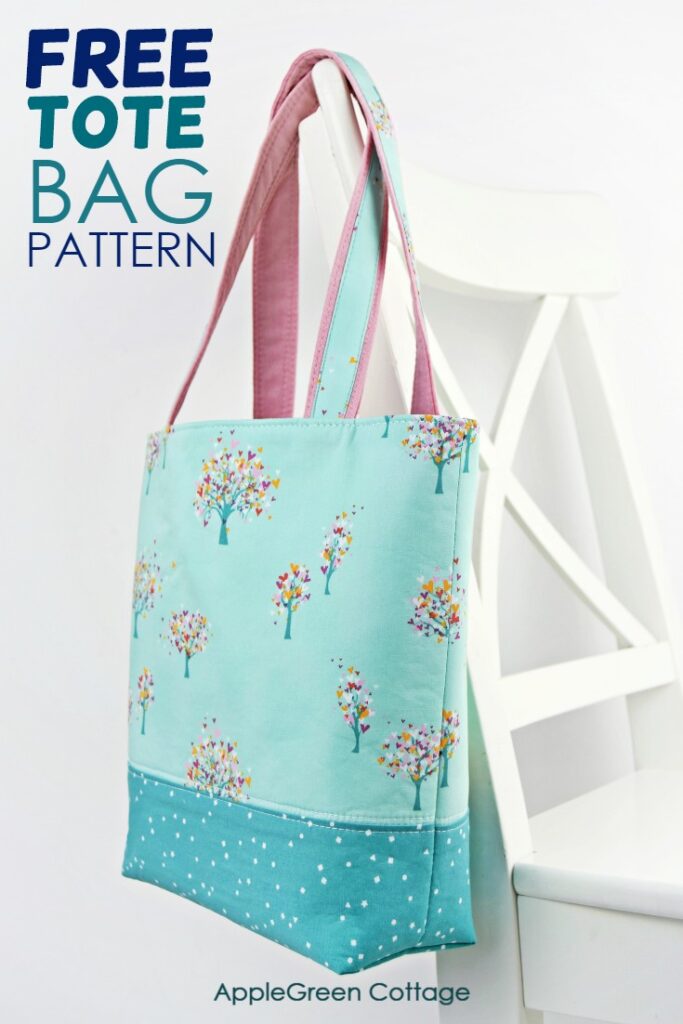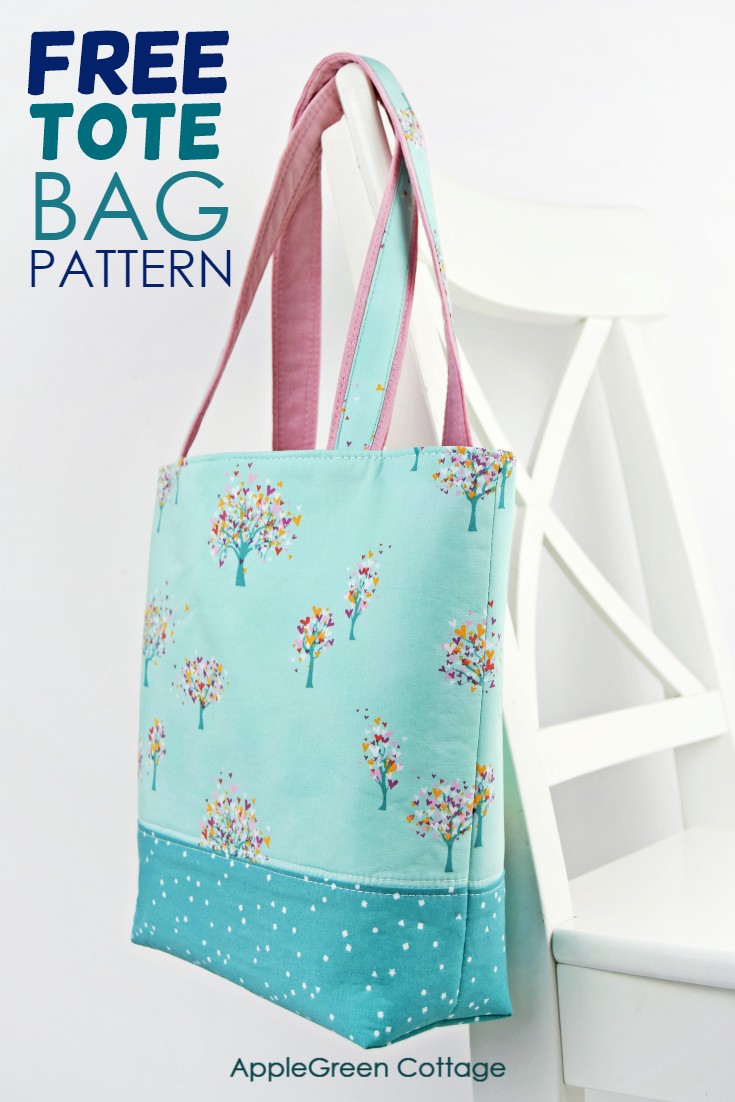 This pretty tote is my super popular free bag pattern and it's got the prettiest pocket inside. It's popularity skyrocketed immediately when I published the free pattern, so I'm guessing you'll like it too. The free bag pattern comes in 2 sizes. Enjoy!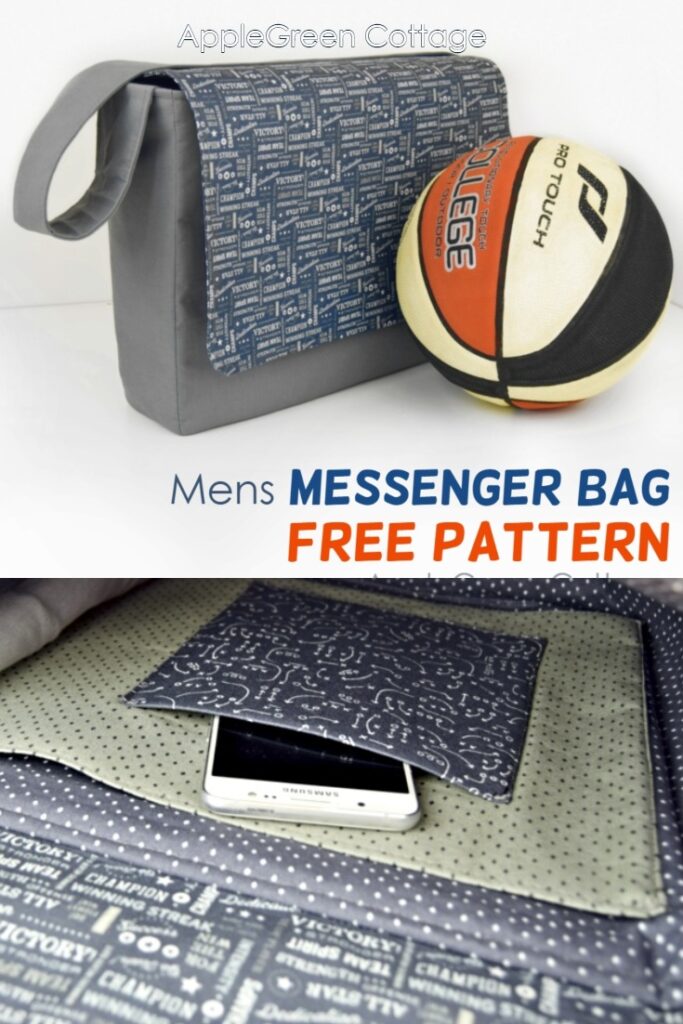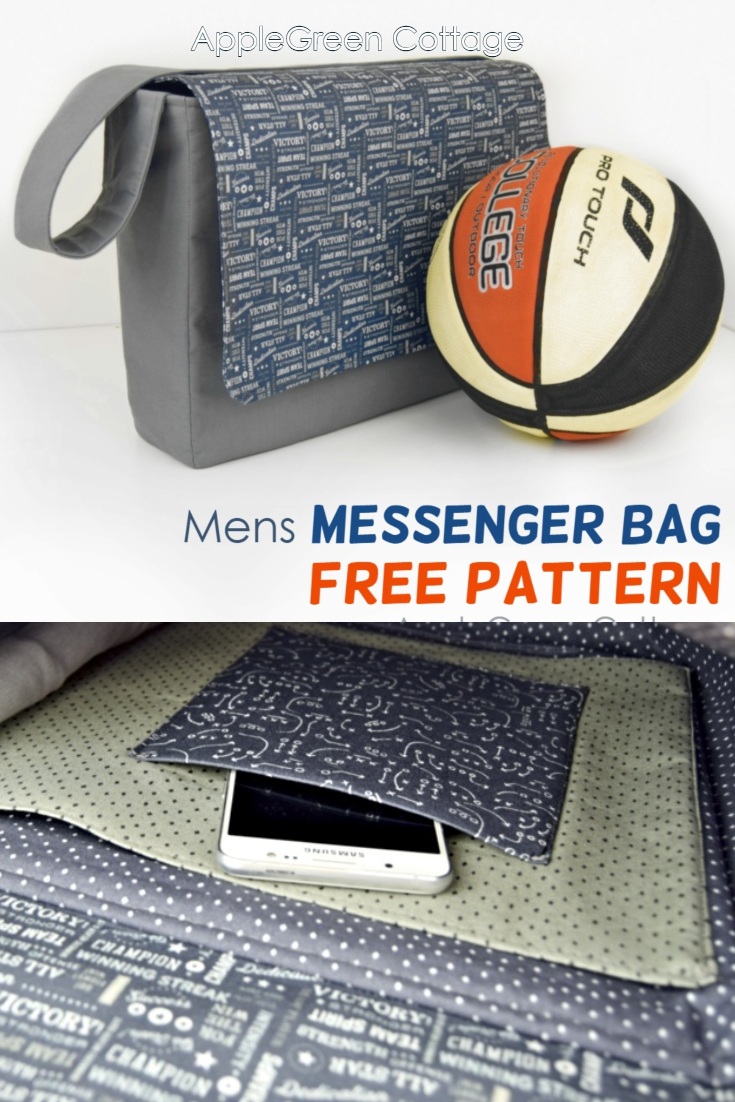 You will be able to carry nearly anything and everything in this large messenger bag. Practical, sturdy and probably the best diy bag to sew for someone who carries a lot of stuff around.
And it has a laptop pocket included - get free tutorial here.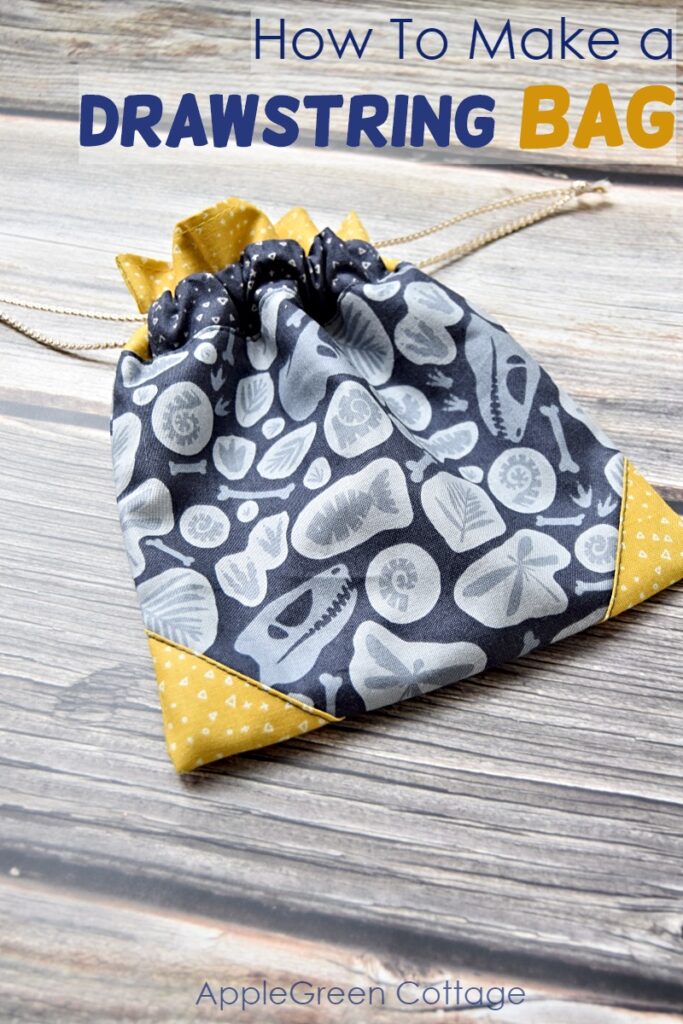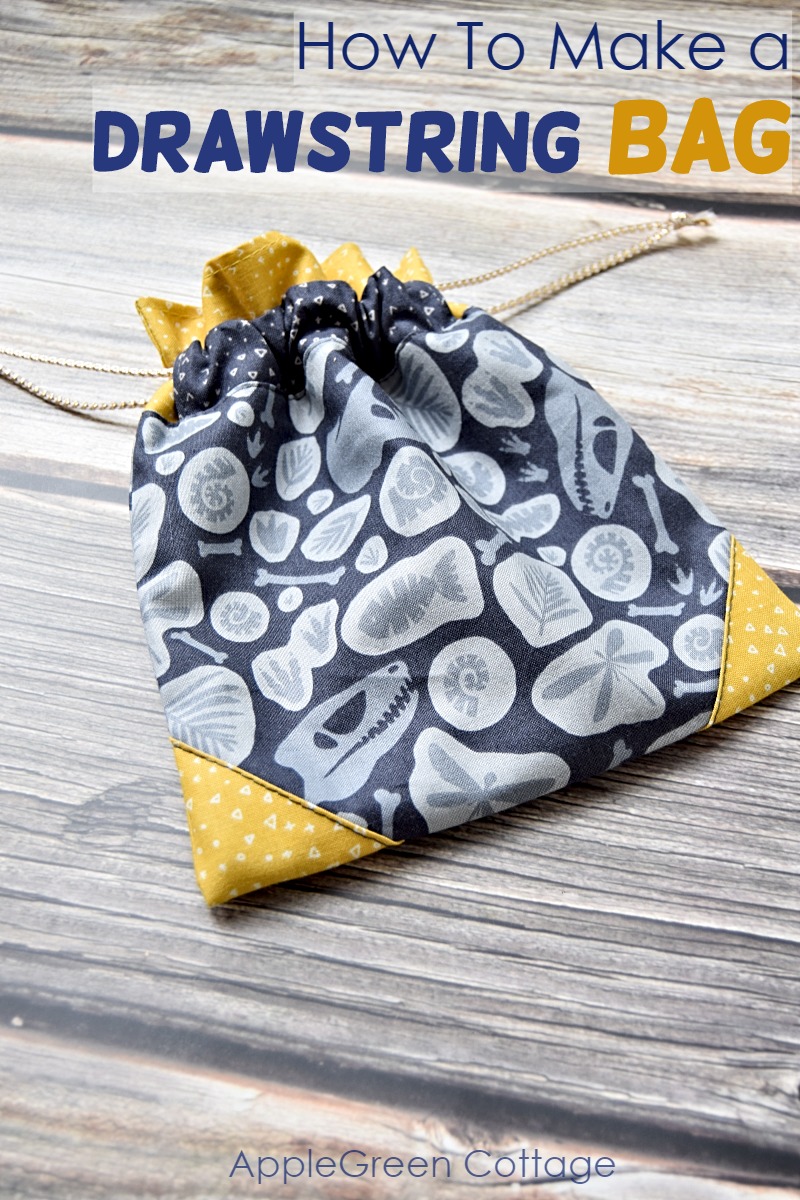 See how to make this drawstring bag with tiny little accents - way easier than you think! It's easy to enlarge the template to make a laundry bag, or minify for a gift bag.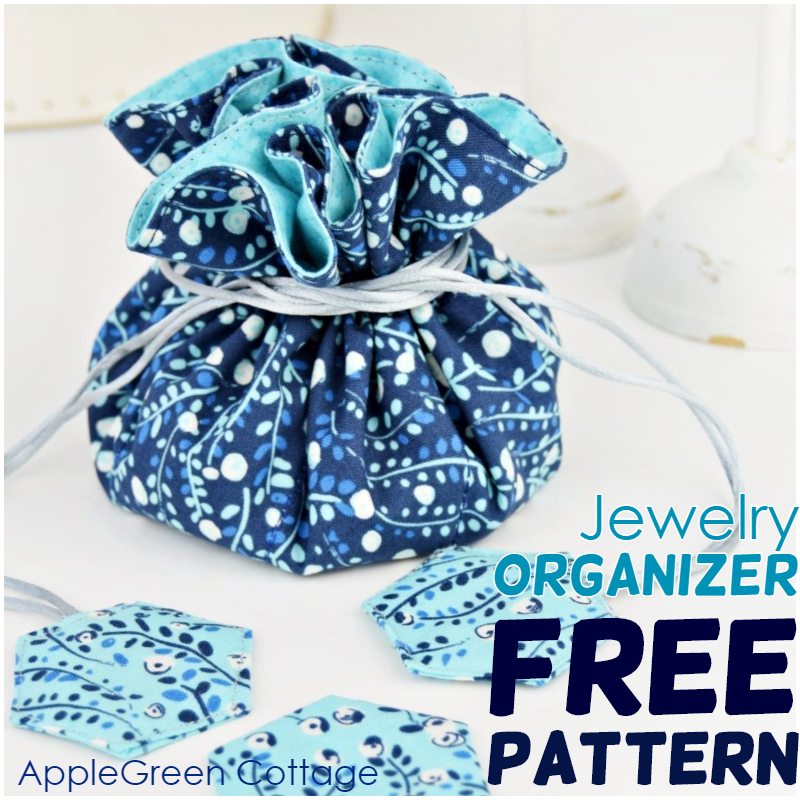 This jewelry bag is super simple to make but so useful! Get the free pattern for the diy jewelry holder and make one for yourself!
The Best Free Bag Patterns From Other Sites
I will keep updating this list as I find out about any new free bag sewing patterns that make it to my 'favorite 30 list' of free sewing patterns for bags. (So far 34, last one added is a gorgeous free bag pattern called Acacia - see for yourself and let me know what you think!)
Free Saddle Bag Pattern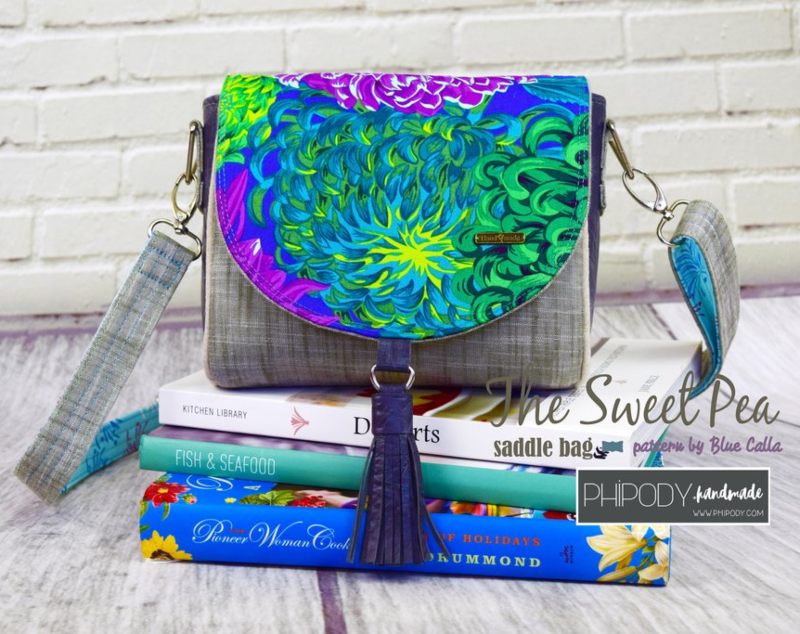 Want a smaller sized bag for essentials? Get the free saddle bag pattern from BlueCalla. With a single zippered pocket on the inside and a flap closure, it's an easy sew. And this fun tassel on the flap - I love it!
Acacia free Crossbody bag Pattern
Brand new and beautiful! Namrata of Bagstock Designs designs beautiful bags. And she has just published a new crossbody bag pattern: the Acacia. A must-make for 2021!
Cargo Duffle Bag Sewing Pattern
This fantastic weekender bag pattern by Anna at Noodlehead is freely available to download. Looks awesome with the front pockets, and a generous size of 18" x 11" and 6" deep. A must-try!
The Lauren Purse Pattern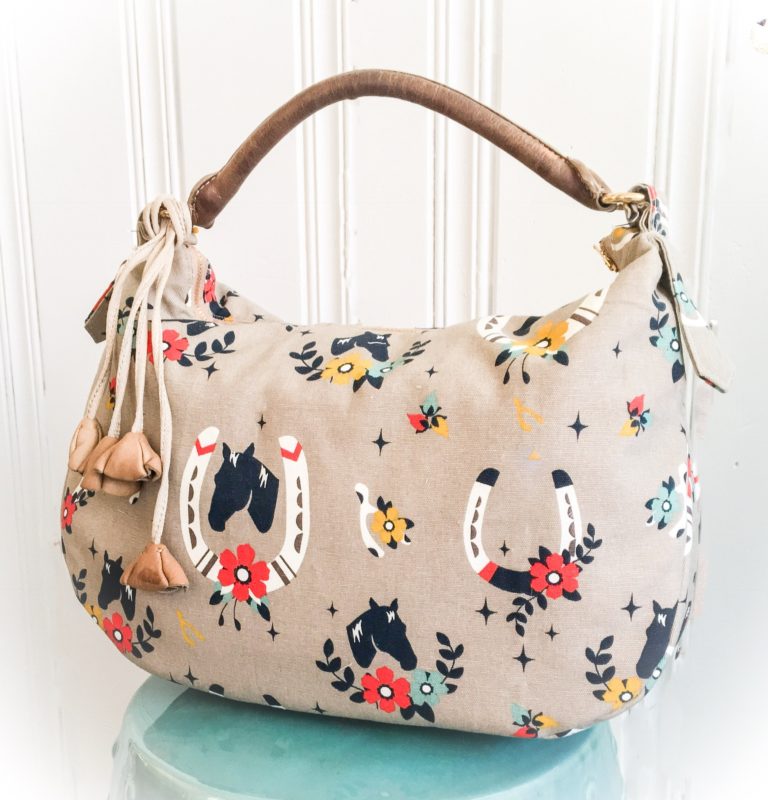 Show off your sewing skills with this cutie - don't forget to add leather straps to give it a designer feel. The bag measures 15" wide and 12" high, free pattern by The Stitching Scientist.
Oriole Bag - Darted Bag Pattern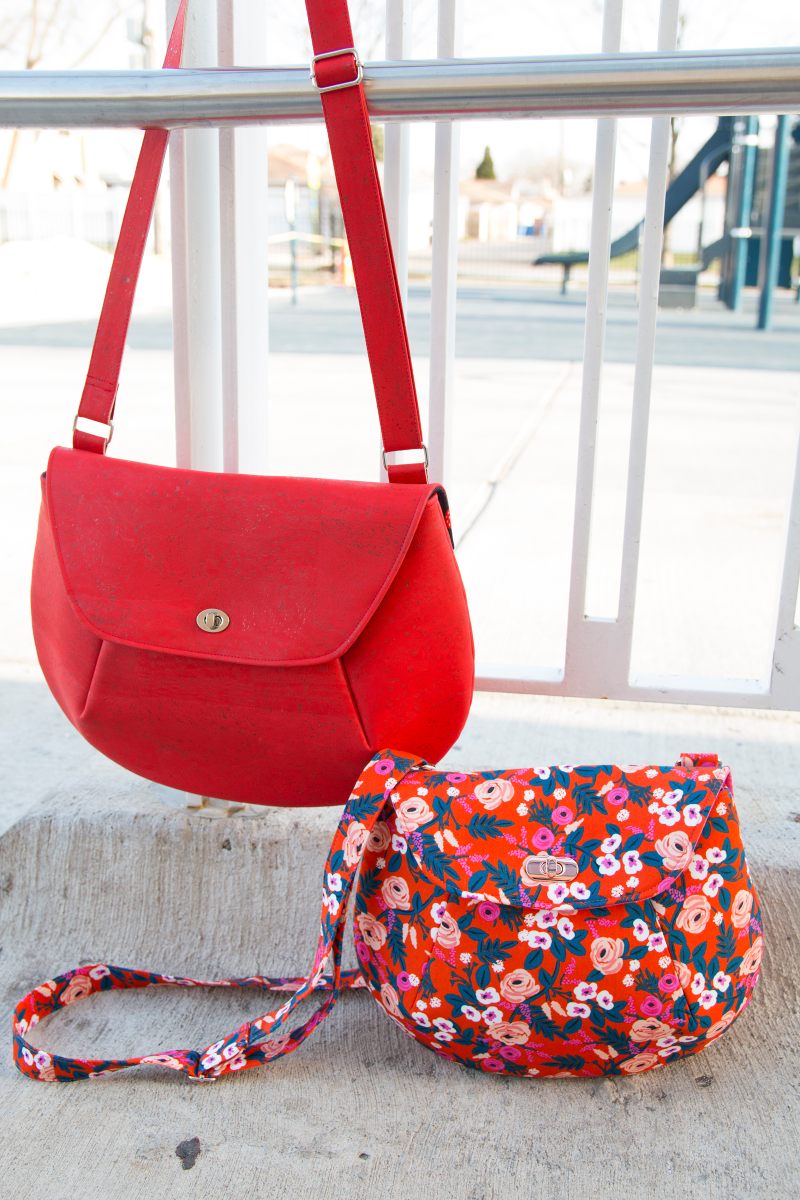 This bag comes in 2 different sizes and sews up quickly. Sara is an amazing bag designer, and she also published a video tutorial, check it out here.
Crossbody Tote Pattern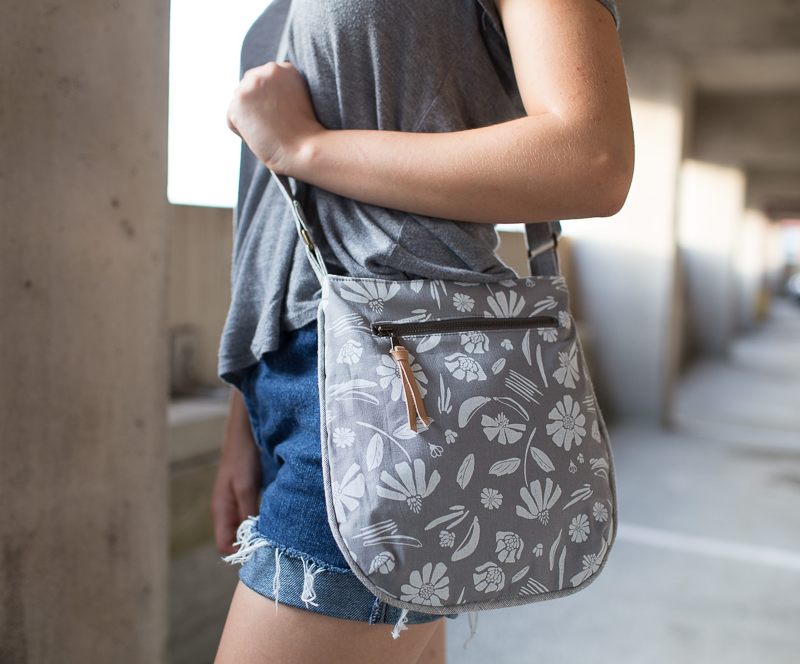 A casual and easy to wear crossbody tote pattern designed by Anna Graham of Noodlehead for Robert Kaufmann- pdf pattern here. Piping on edges, an exterior zipper and an adjustable strap make it both a beautiful and highly functional bag pattern. Intermediate. I need one!
Free Tablet Bag Pattern
A lovely tablet bag pattern, suitable to keep your iPad, Kindle, Galaxy Tab, Google Nexus and other handheld electronic devices of similar size. They are good for books too or a quick grocery store trip. The free bag tutorial comes in two versions, with and without a zipper.
Free Shopper Bag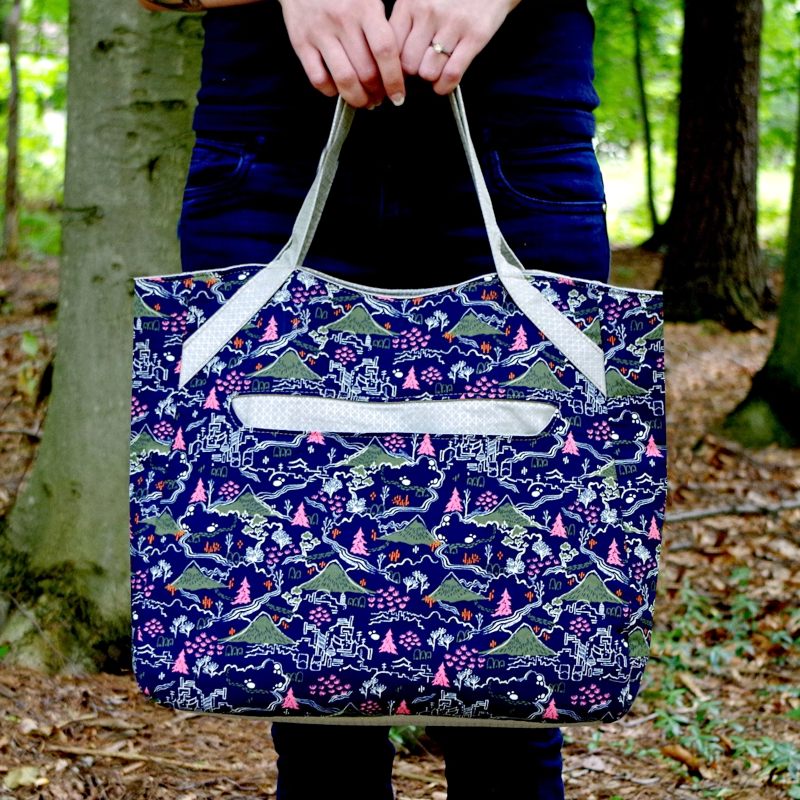 This easy and free shopper bag pattern features an exterior open pocket with a magnetic snap and a simple patch pocket inside. Clever and practical design.
Kennedy Bag - Free Satchel Bag Pattern
This bag was designed some time ago, but now Sarah added a video for this free satchel bag pattern - a must-see!
Compact Travel Duffel Bag Pattern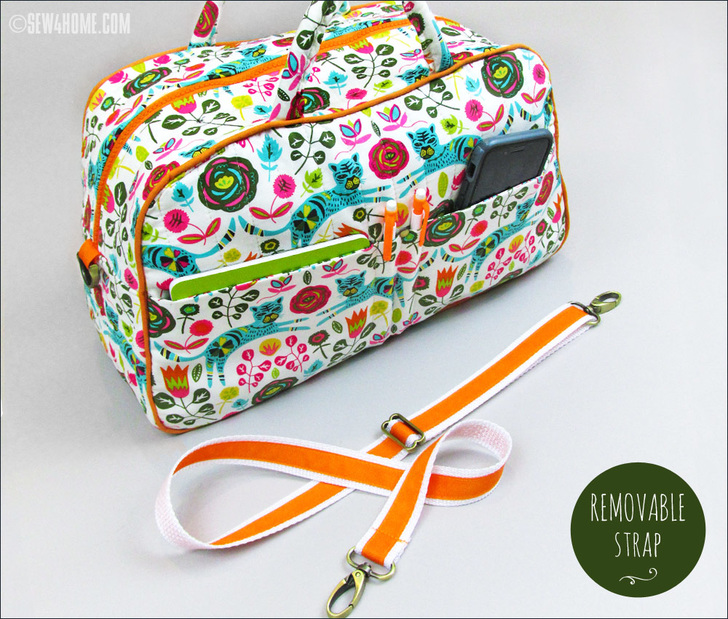 As professional and adorable as this duffle bag turns out, the pattern is surprisingly straight-forward. It's not a beginner sewing pattern, but it includes a lot of tips for fussy cutting pockets (check out the adorable tiger print on the photo above!) and tons of other sewing tips. Check out the tutorial here.
Envelope Laptop bag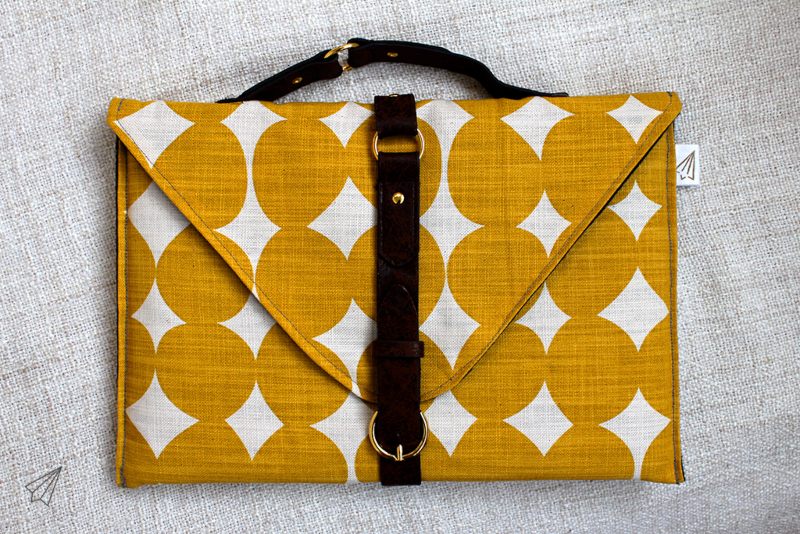 A free envelope laptop case pattern for a super stylish outfit. The strap is made from scratch from faux leather but if you've got a belt you could upcycle, it would definitely work too.
Plaid Flannel Bag Pattern
This plaid flannel bag has a modern classic look that's the perfect accent for any fall outfit. Get the bag tutorial here.
Free Bucket BAG Pattern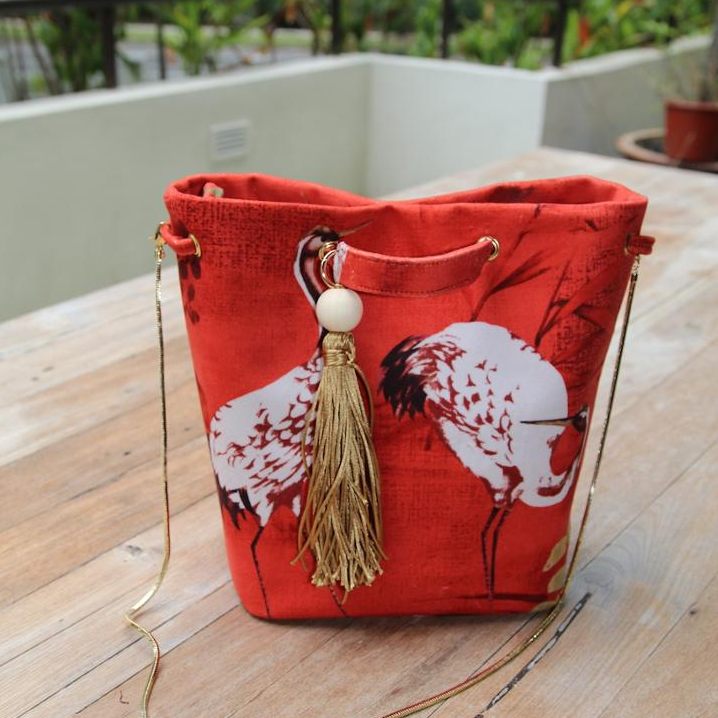 This bucket bag pattern is the ideal project for those of you who would like to experiment with different materials.
Maggie Handbag Pattern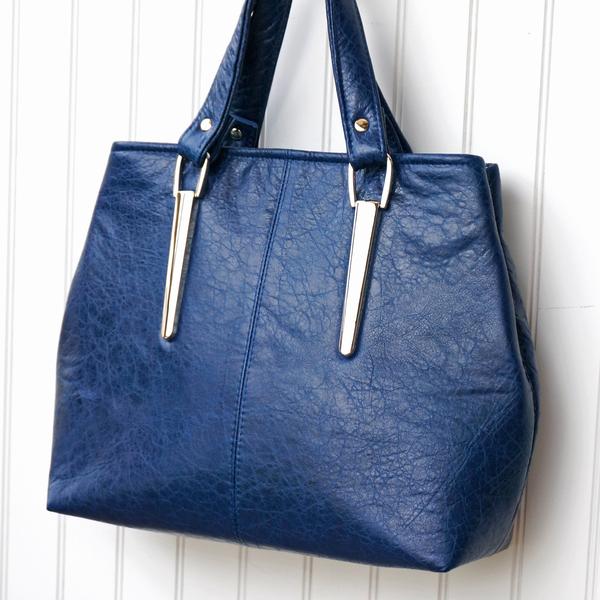 This classic handbag pattern is a great starting point for any beginner to advanced bag maker. You can either leave it simple or dress it up with pockets and accents to suit your own style.
Pocket Bag Pattern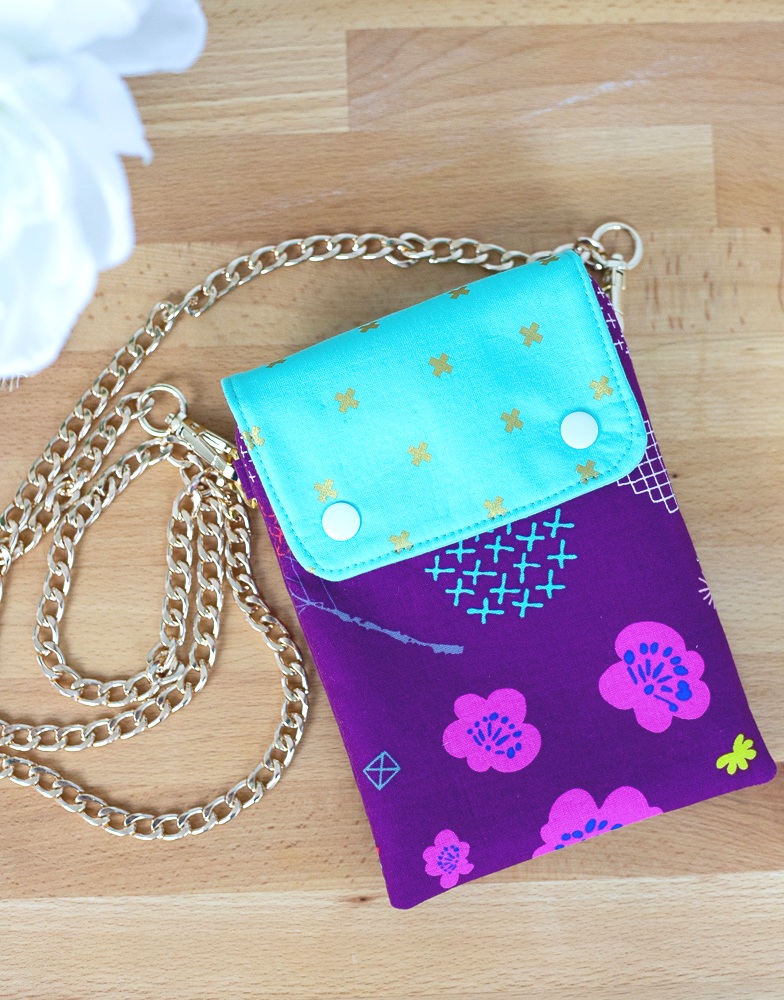 What a lovely multi-pocket bag for when you only need to bring the phone and lots of small items with you! Get the free pocket bag pattern here.
sling Bag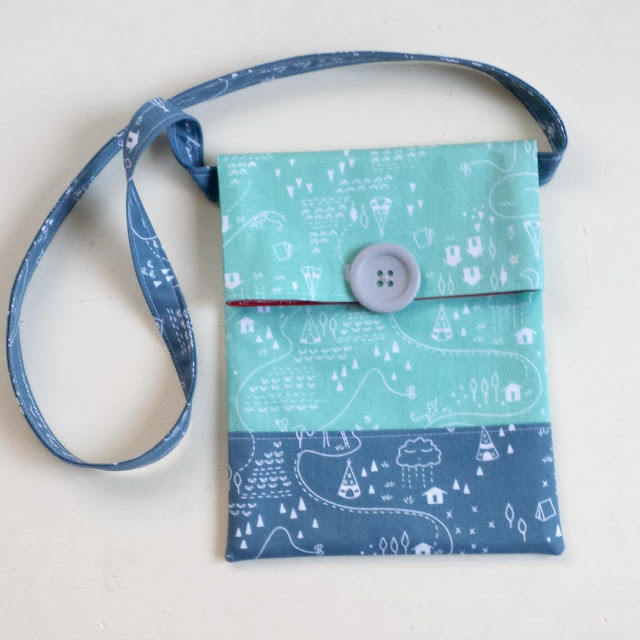 Make a fun, simple sling bag for just the necessities. A quick and easy sew!
Free Pleated Bag pattern
This pleated bag pattern was made by Lisa Lam, aka Bag Making Bible lady. I love the smart rounded top and the dimensional effect from the pleats. Simple but so effective! I also love the roomy size and the combo of a neutral with red. Usually, I'm not a 'red' person, but this bag - perfection!
The Pepper tote
Want an easy-to-sew but interesting tote? Check out the Pepper Tote, a free tote pattern that has a slight angle at the sides instead of a regular square tote shape. And look at these cute hexies! And don't you love the playful yellow accents on the zipper and handles?
Padded Laptop Bag Tutorial
This padded laptop bag pattern can be adapted to fit any size of laptop. It has all you need for your laptop on the go: just enough pockets for files, cable, and mouse, extra padding, firm handles, and a smart sleeve for sliding over the handle of your luggage.

Clydebank Tote Pattern With two Handles and Zipper Closure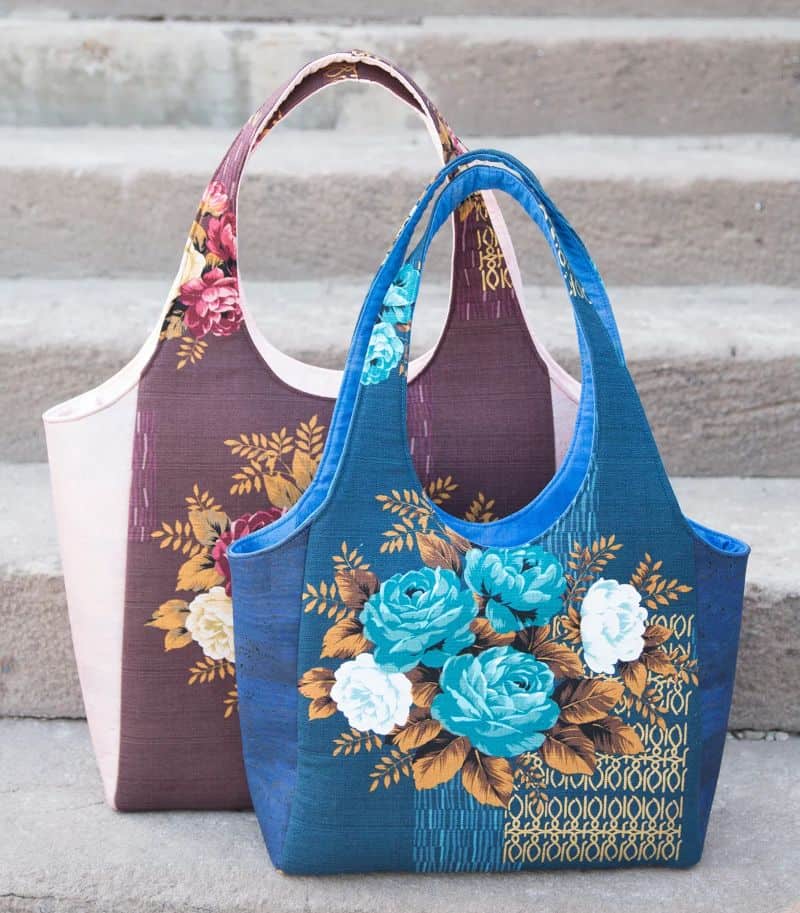 The Clydebank pattern by SewSweetness is another great pattern, designed with detail, form, and usefulness in mind. Love it!
Scandi Free Classic Handbag Pattern
This is a free classic handbag pattern designed by Pat Bravo. It is a measure and cut pattern, which means you don't need to print out (and tape together) any paper templates. I love the timeless design and leather strap accents.
Oval Messenger Bag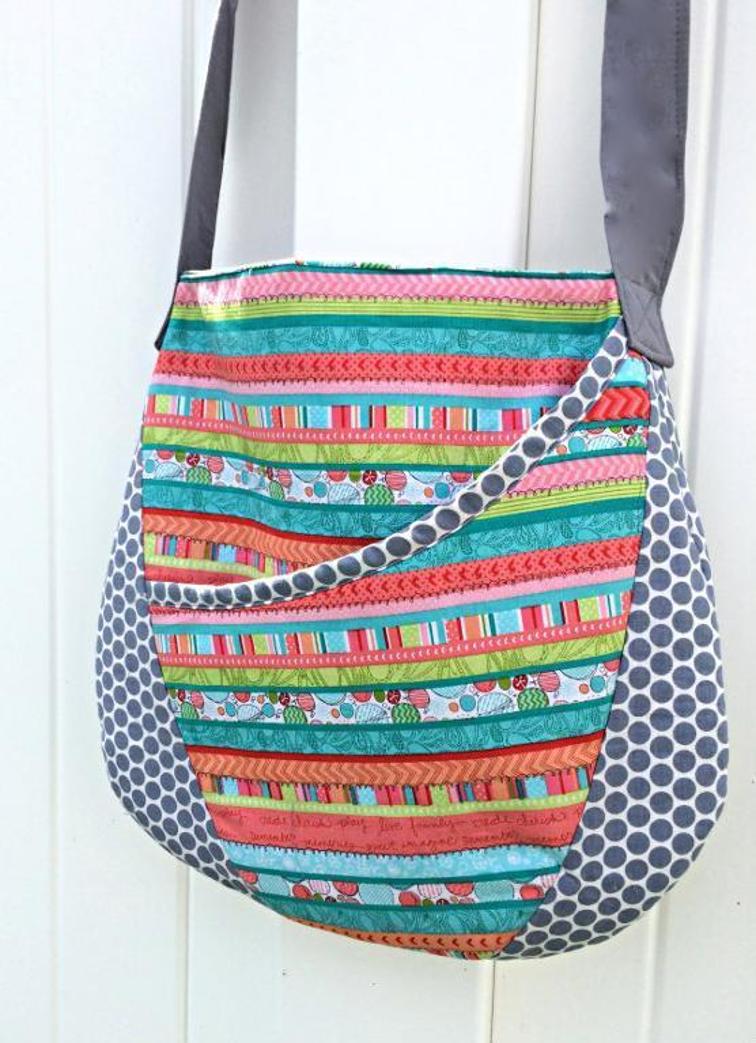 Make something special: a rounded, oval-shaped messenger bag with an angled front pocket, using the free rounded messenger bag pattern from The Stitching Scientist
Hobo Bag Pattern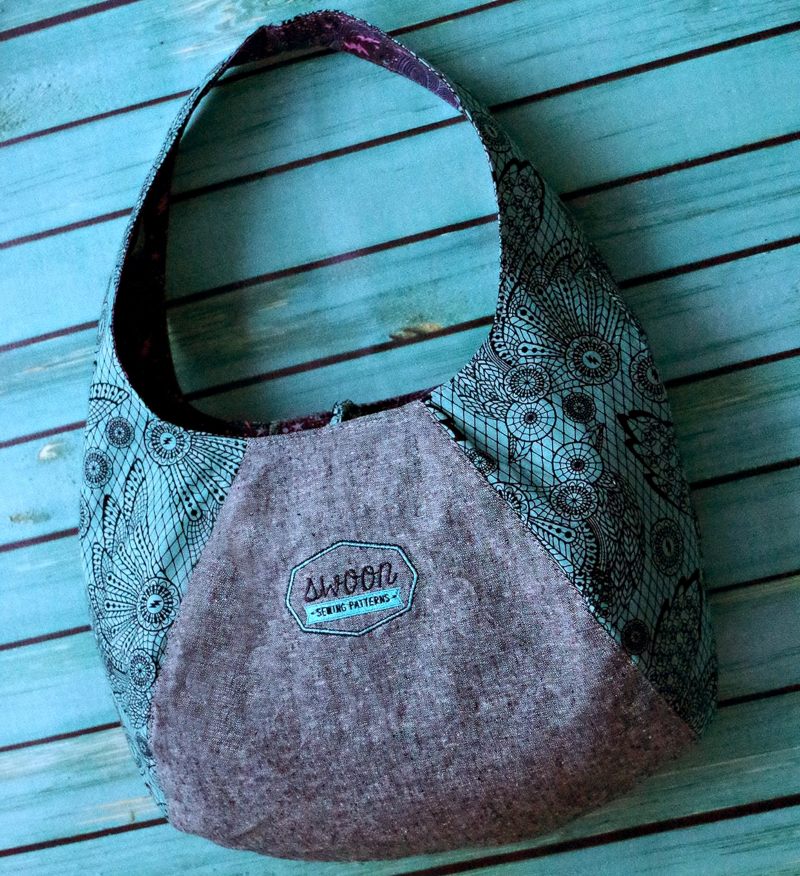 Choose this easy hobo bag pattern by Swoon if you want a reversible bag. Such a smart bag design!
Malibu Satchel bag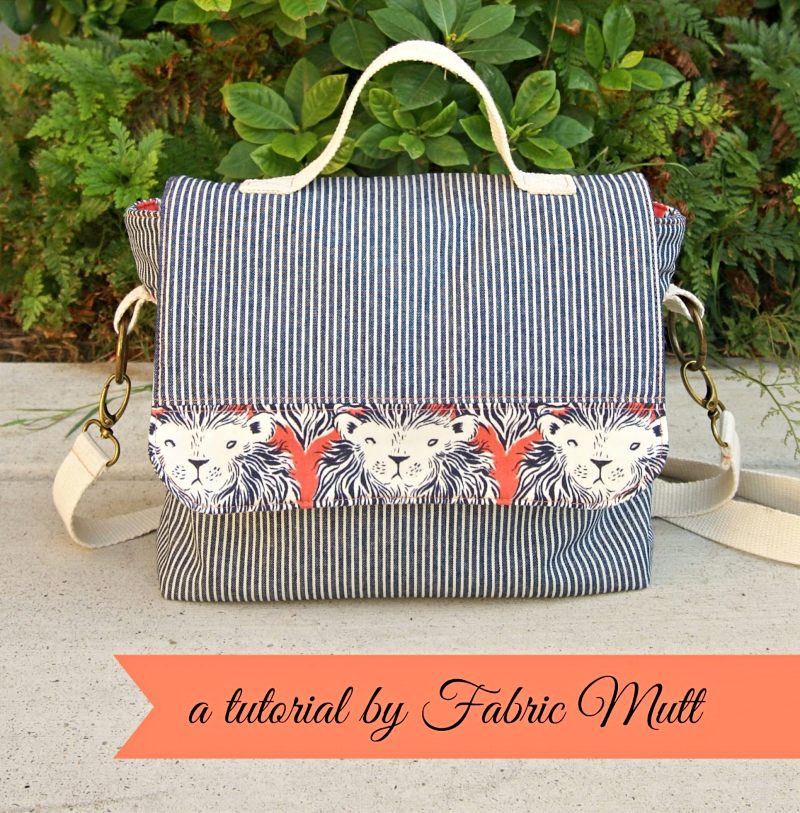 Get the free satchel bag tutorial here and sew one today if you haven't yet. It's a good one!
Lunch Bag Sewing Pattern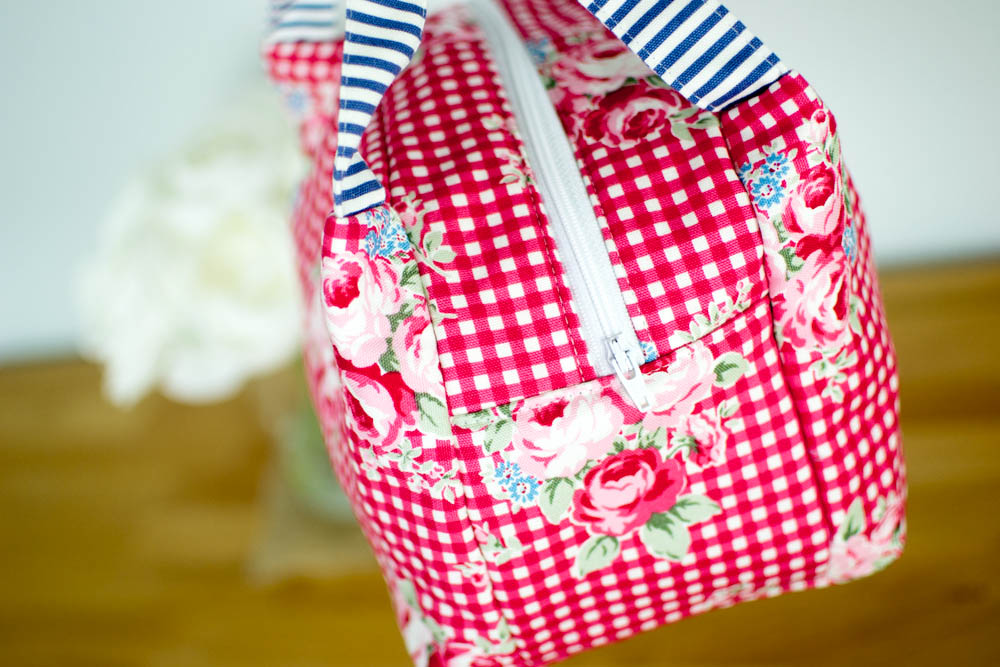 Such a cute chubby lunch bag to sew! The top zipper will keep your lunch and snacks secure and even if you don't need it to pack lunch, I'm sure this little bag can be used in a thousand clever ways. I'm thinking travel makeup bag. Perfect!
Rounded Duffle Bag Pattern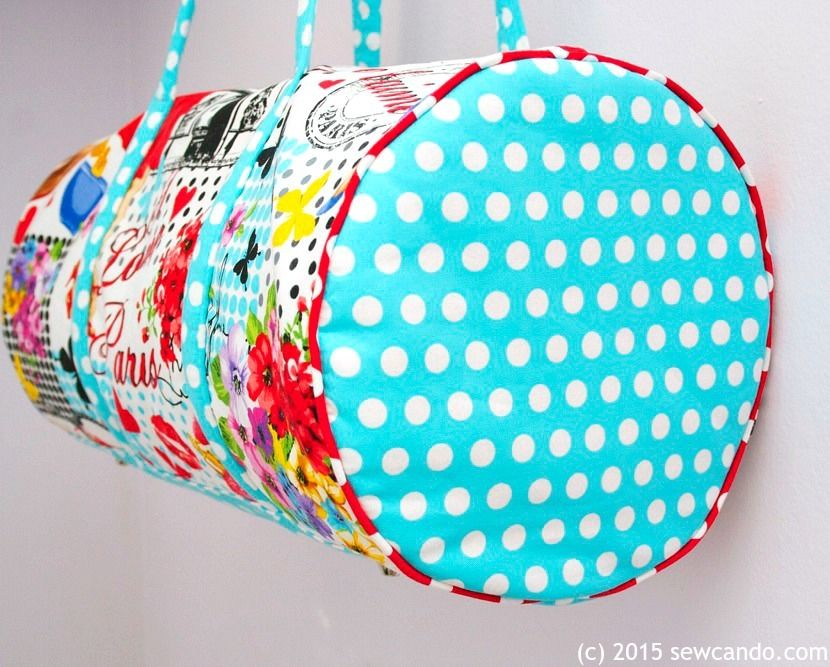 Make this rounded duffle bag - one of the most versatile and functional forms of luggage. Use it as your workout bag, picnic bag, or for a short fishing or camping trip. Or get the tutorial here and make your future favorite gym bag.
Diy Beach Bag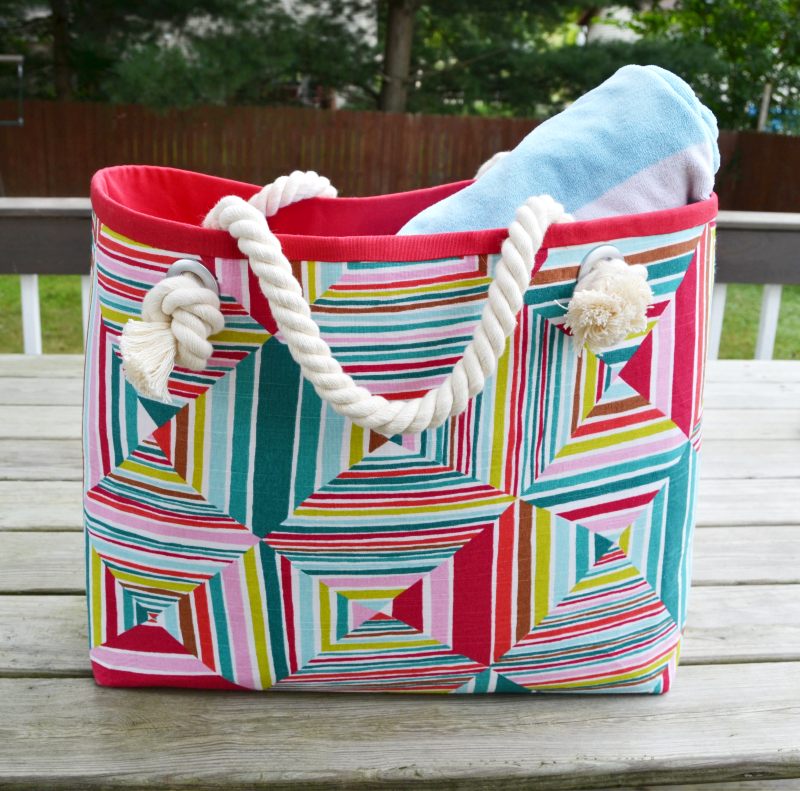 If you need a big, big bag for the pool or for the beach then this diy beach bag is definitely the bag for you.
Diaper Bag Pattern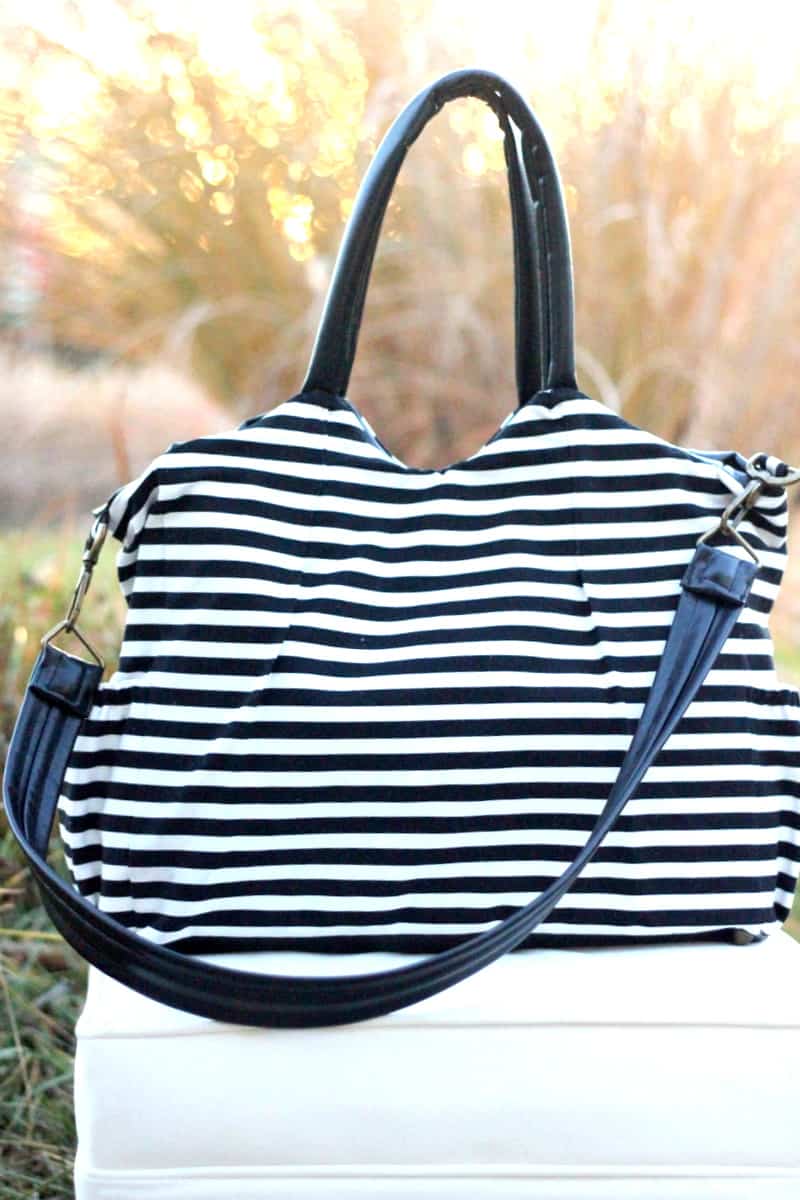 You'll love this free diaper bag pattern if you have a baby or a toddler. The diaper bag has an option of an over-the-shoulder strap that is removable. I like that. It's a smaller diaper bag that's easier to carry around than their huge counterparts, with still enough pockets for everything you need. I love the side pockets feature - they will allow quick access to a water bottle, or anything else you need within reach. Tutorial here.
Free Weekender Bag Pattern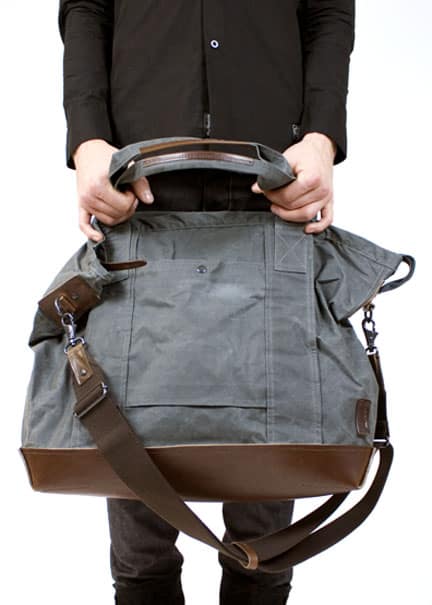 Take off on your next perfect getaway in style with this lovely modern weekender bag. Free pattern here.
Hope that you've enjoyed browsing through these free sewing patterns for bags. Now, to choose a favorite! Also, save this post to Pinterest so you can get back to the best free bag patterns any time you want: